This was the last week of the state of emergency in Spain. As of the Sunday at the end of the week, we are back to some sort of normality: there are still many restrictions, but the country is no longer governed centrally from Madrid–the autonomous regions now decide exactly what is permitted and what is not. I continued to enjoy the freedom to cycle as much as I want; we also got together with friends again, and the beach is populated again–not crowded but not empty either. And Mother Nature continued to provide me with beautiful light.
25_1
I start with some car-themed photos. In Busot, there is a mini-market every Sunday which occasionally provides me with amusing photo opportunities: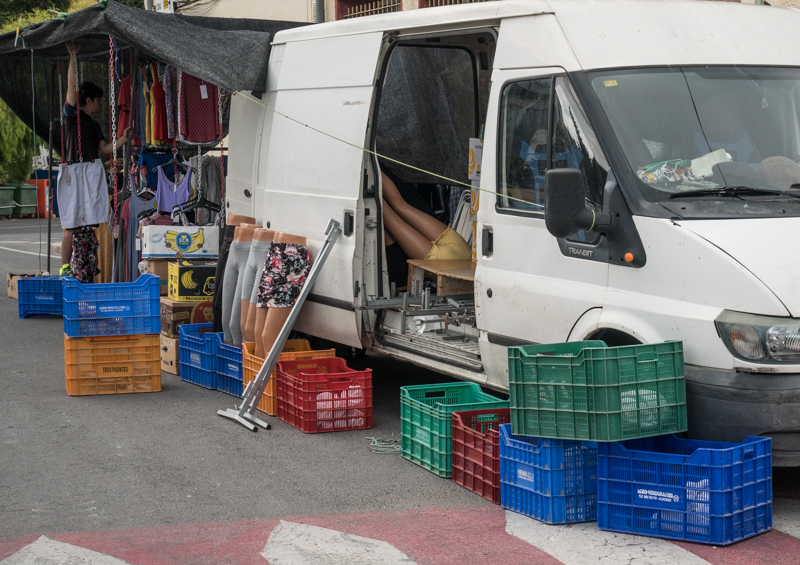 25_2
Funny van in the Carrefour parking lot: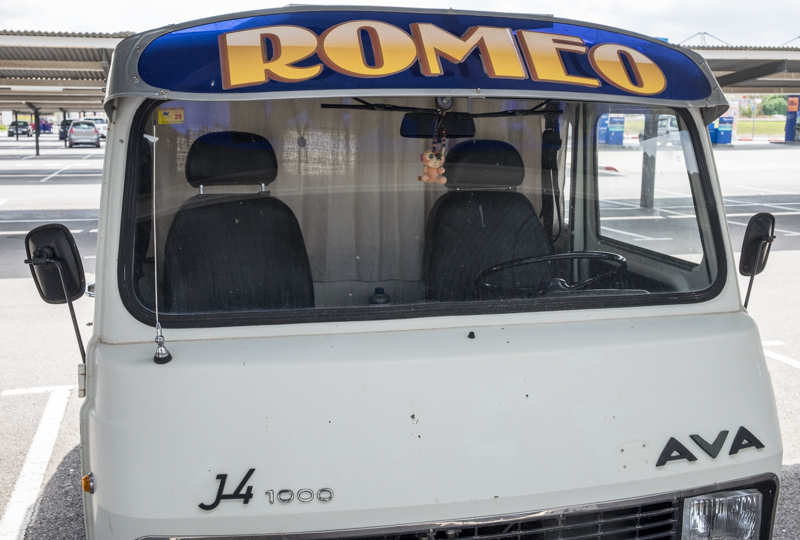 25_3
A vignette from Aigues. The dog's human is having his morning coffee, and the little dog is having a nap in the driver's seat. The jeep has no windows, so there is no danger of overheating:

25_4
More animals and cars. One afternoon I stopped by the harbour in El Campello to take a walk there. As I parked, I saw that the car next to me was being used to provide shade to several hot kitties:

25_5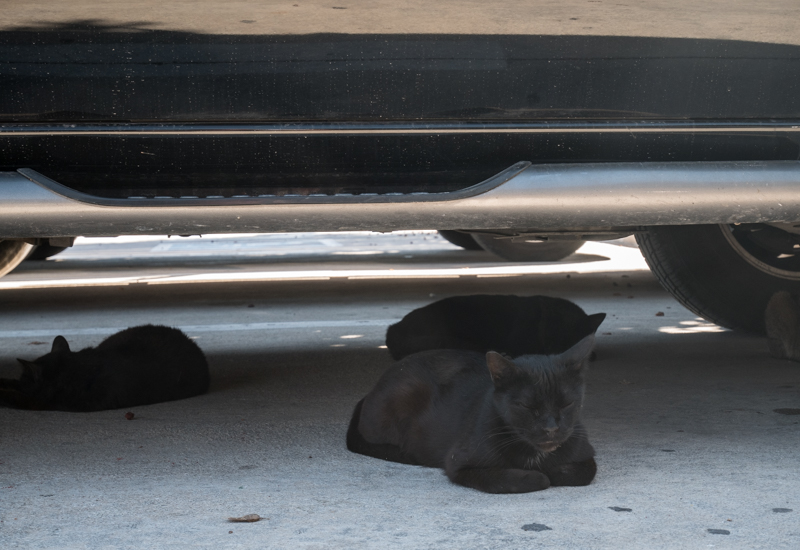 25_6
On Sunday afternoon, our friends Eliot and Assumpta came to our house for a backyard BBQ and paella, a true double-decker. The paella was going to be the work of Alberto, Assumpta's son from her first marriage, who took his chef duties very seriously: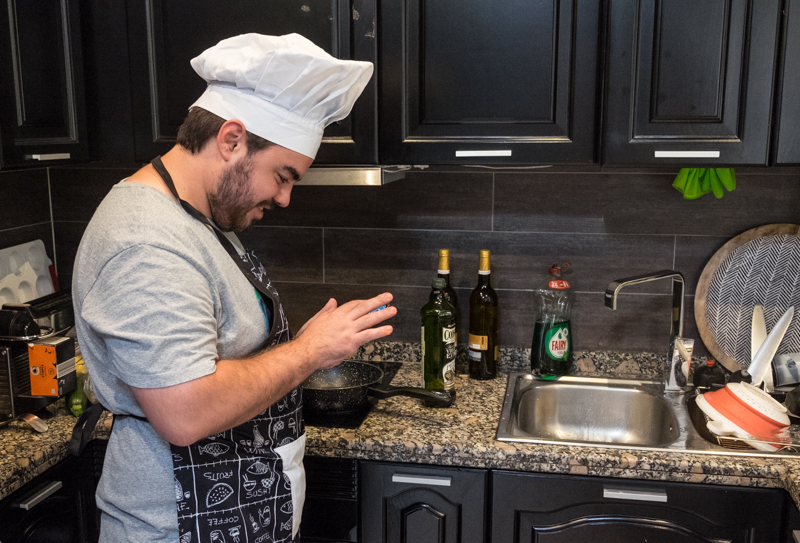 25_7
Getting some advice from Mom: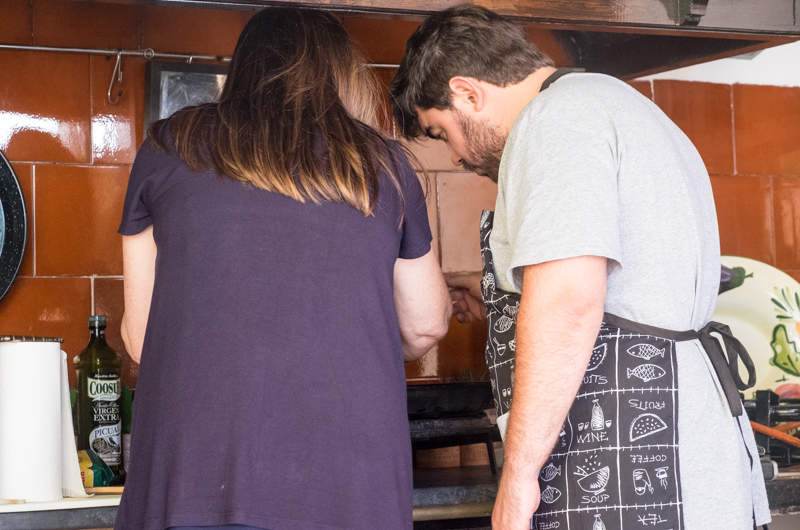 25_8
Adjusting the heat on the paellera: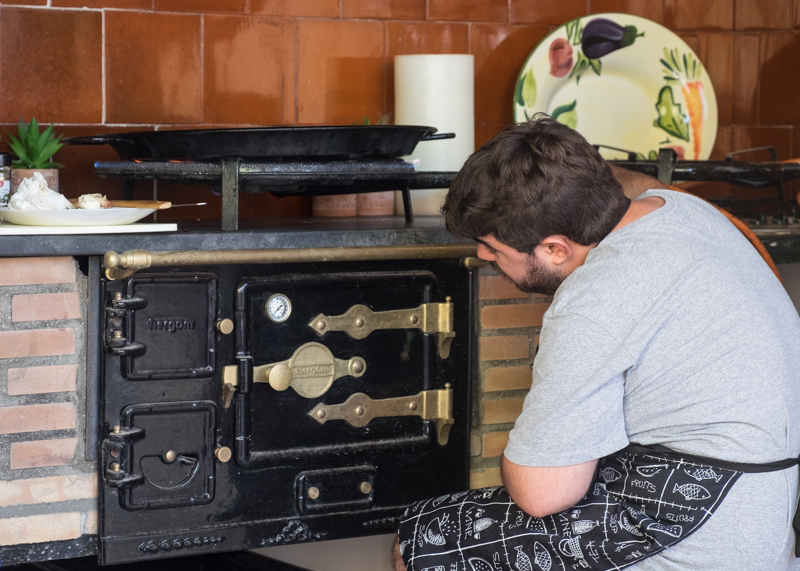 25_9
Ready to serve: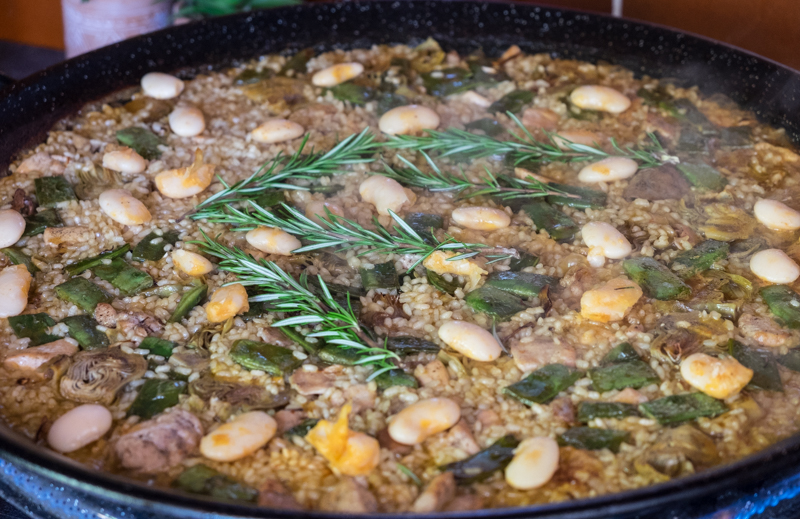 25_10
Serving:

25_11
A satisfied crowd at the table: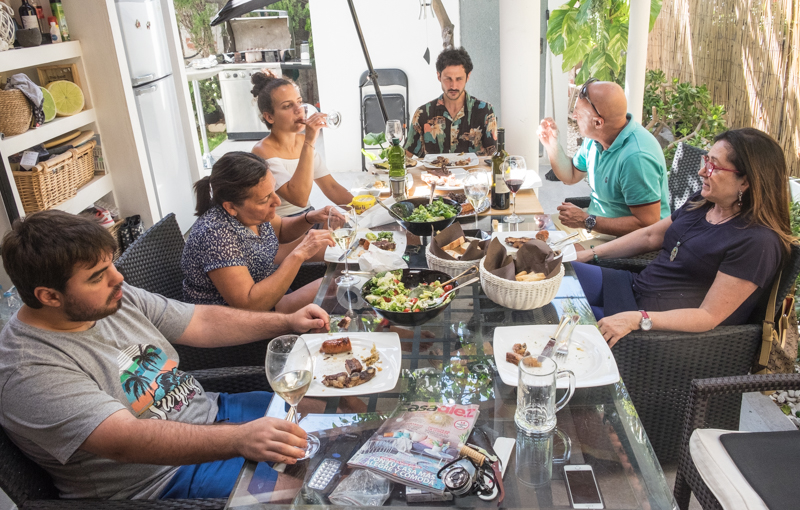 25_12
Besides the human guests, Assumpta and Eliot also brought their adorable puppy: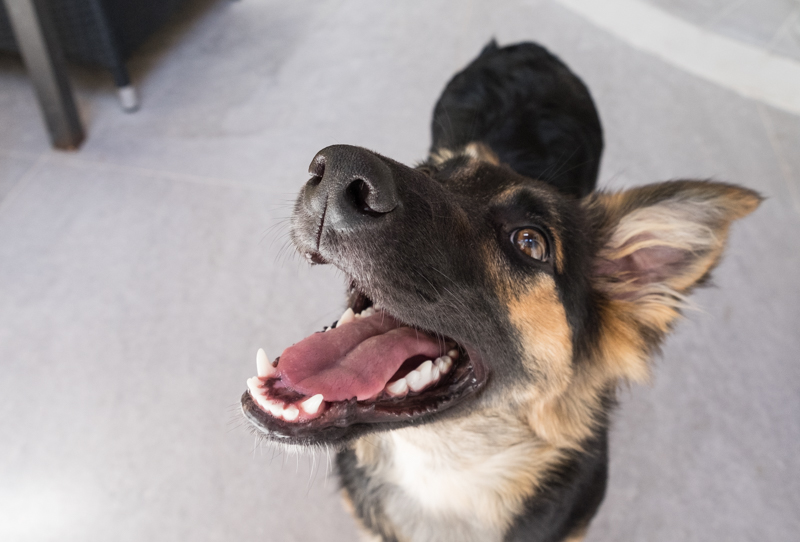 25_13
Monica's birthday was back in May, but this week a delayed birthday present from her brother in New Jersey was delivered by Amazon, to her unbridled joy: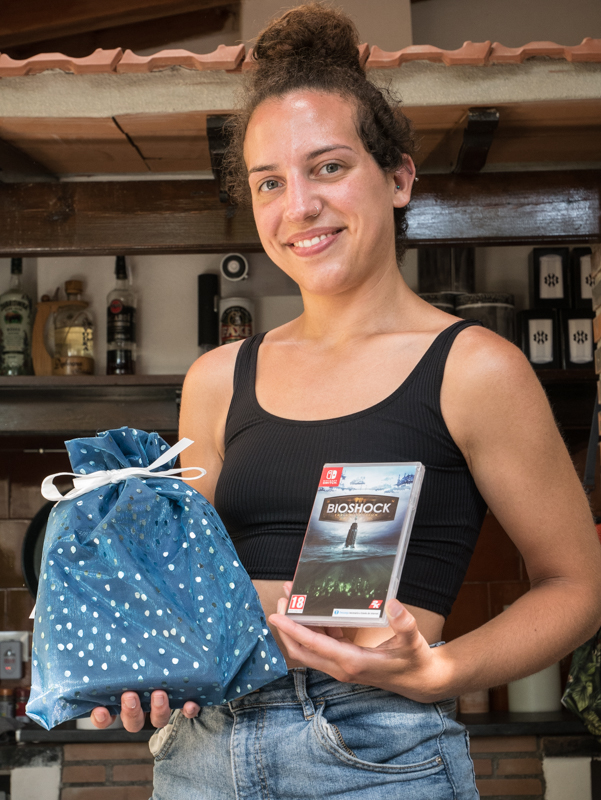 25_14
My late mother's cactus and its children got back to work this week: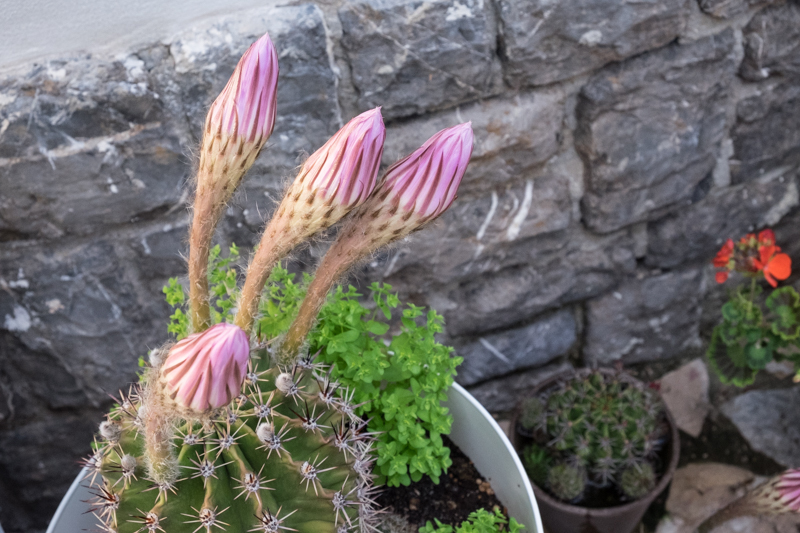 25_15

25_16
One morning it was cloudy, making for a spectacular early morning light during my ride, both on the beach and in Aigües: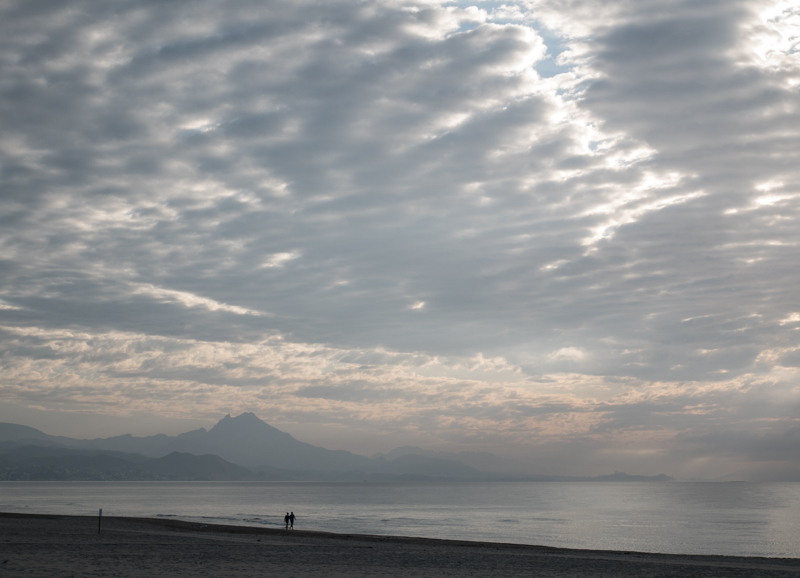 25_17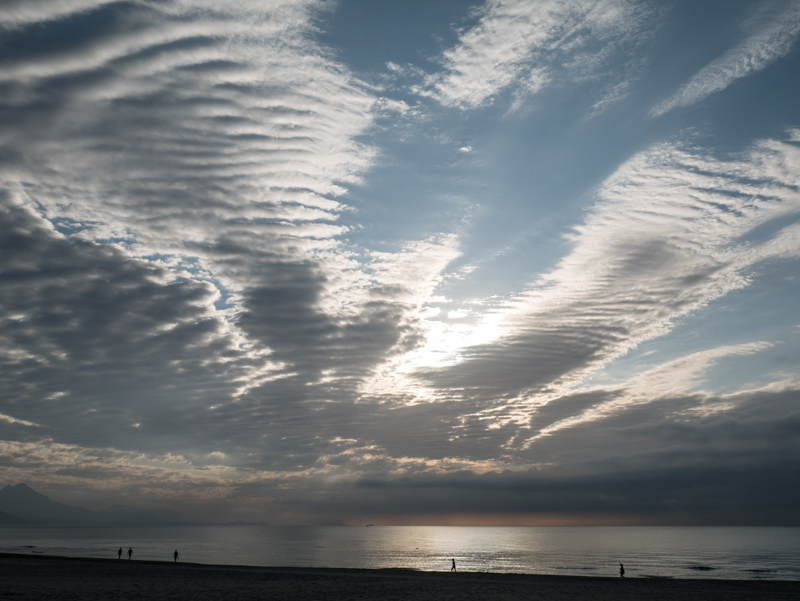 25_18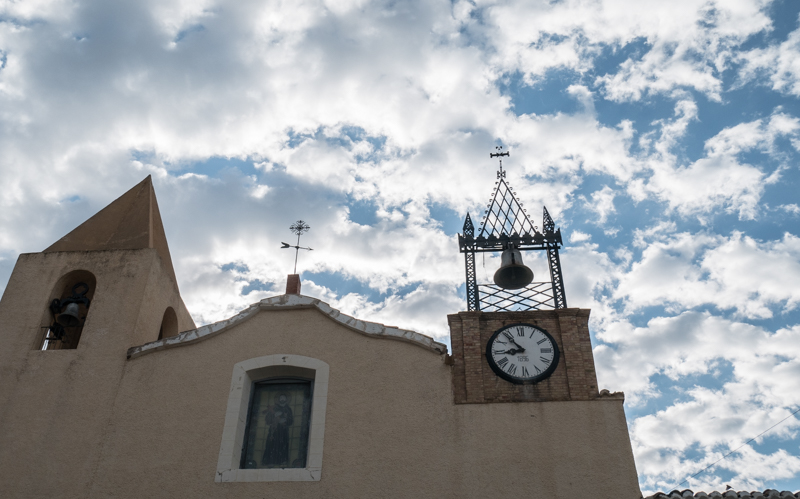 25_19
Another morning, I cycled to Relleu, a town that is further inland from Aigües, 15 km further and a couple of hundred meters higher. So it is a reasonably hard ride, but especially in the morning it has its rewards. Just after Aigües there are a bunch of mail boxes at the entrance to a rural subdivision, called "partida" in Spanish. I especially liked them in contre-jour: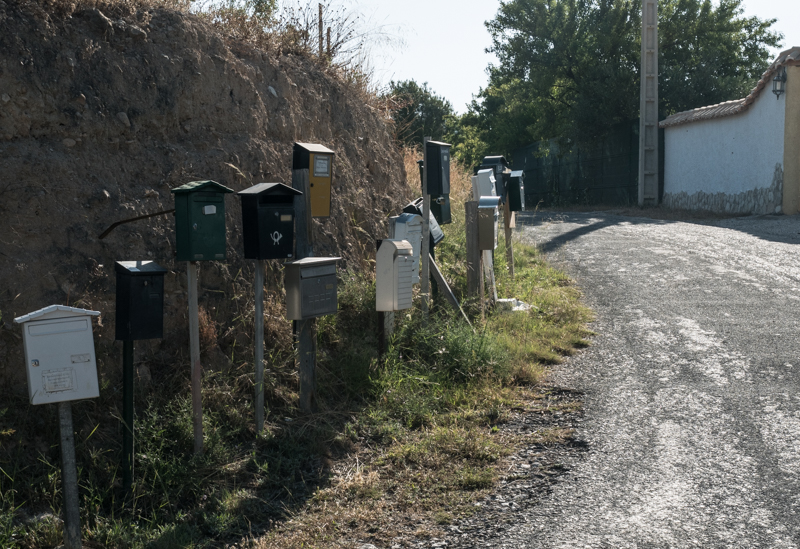 25_20
A closer view: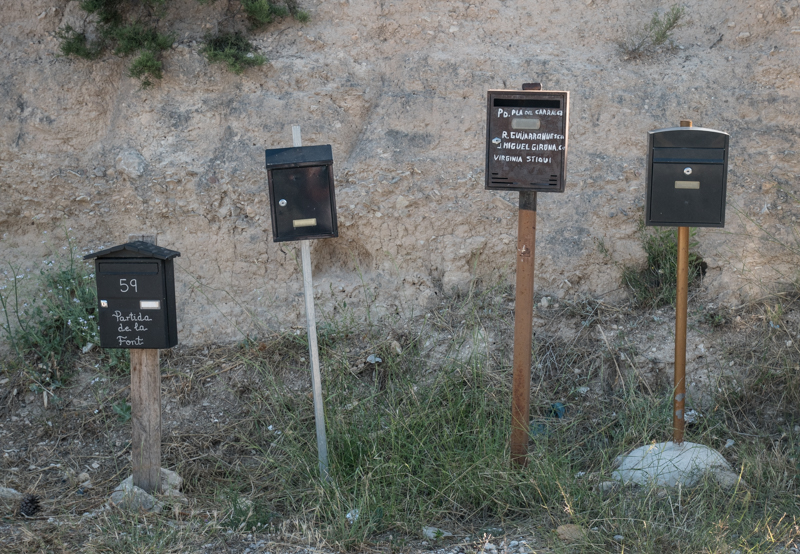 25_21
A few km further on, serious climbing and switchbacks: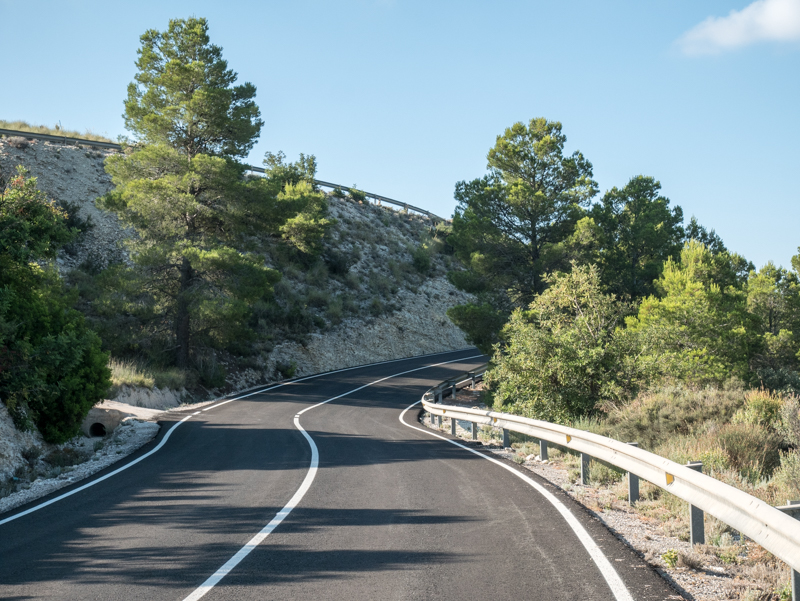 25_22
Those mountains in the distance rise to about 1500 meters: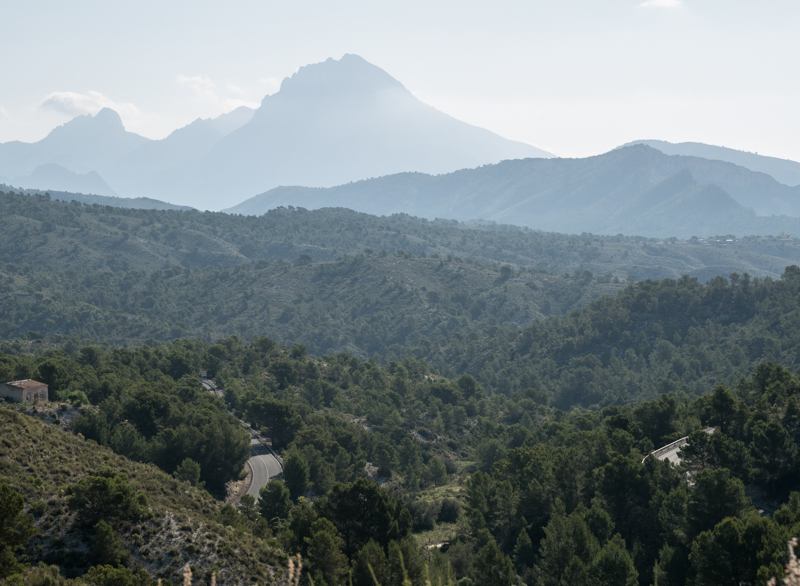 25_23
This is one of my favourite views along the route: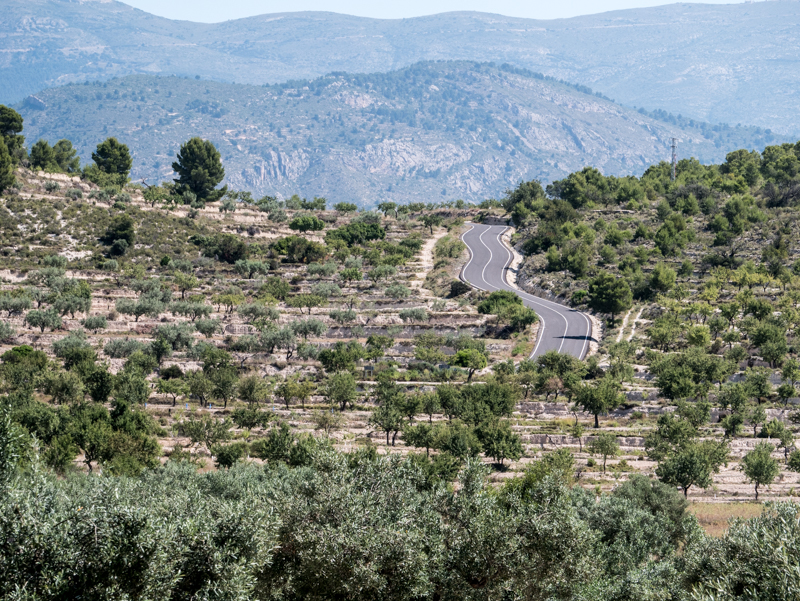 25_24
And I often stop to photograph this beautiful house, set amid almond and olive trees in the middle of nowhere: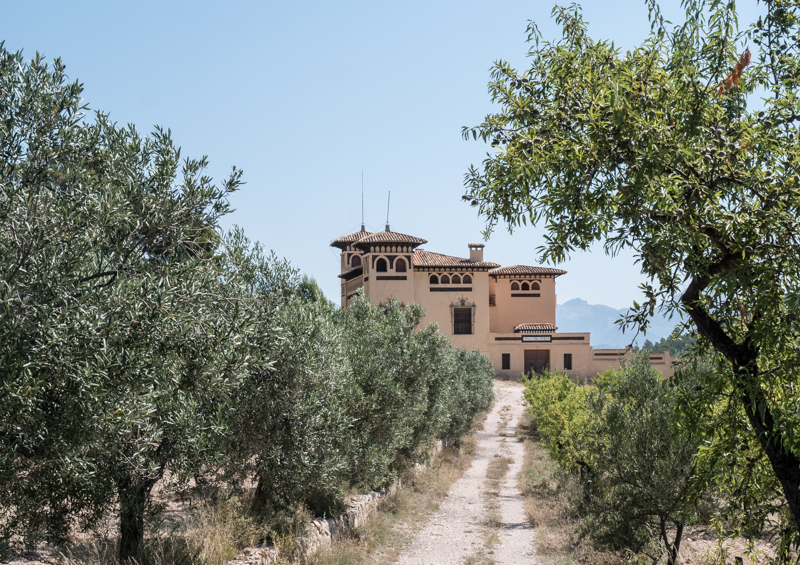 25_25
Relleu is a very traditional, sleepy town. This is a typical scene on the square, three locals in conversation: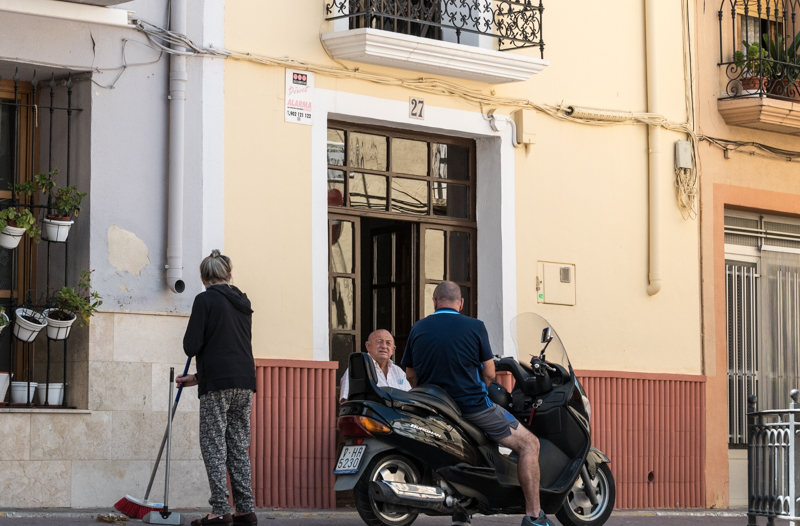 25_26
And a conversation with someone on a balcony–but in a sign of times, with faceshield: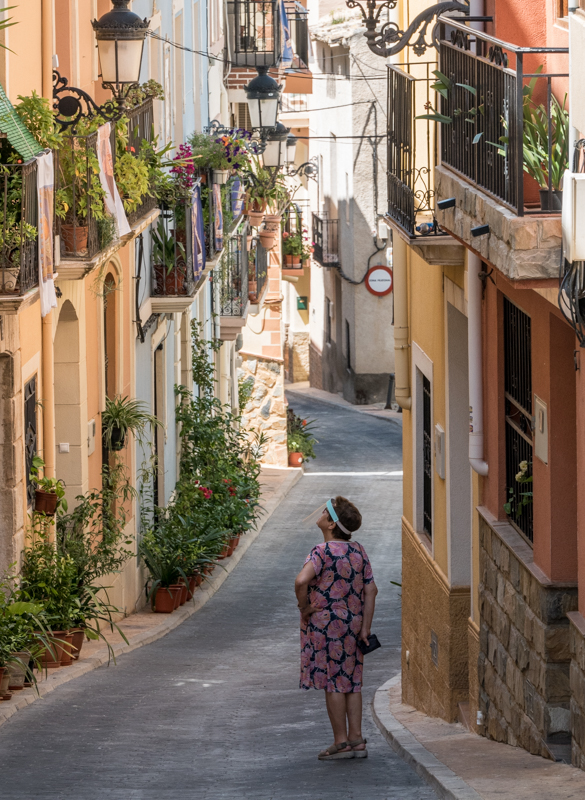 25_27
Small signs of the re-opening abound. I photographed this playground in March, the gate padlocked (week 11, photo no. 17). Now the padlock is gone: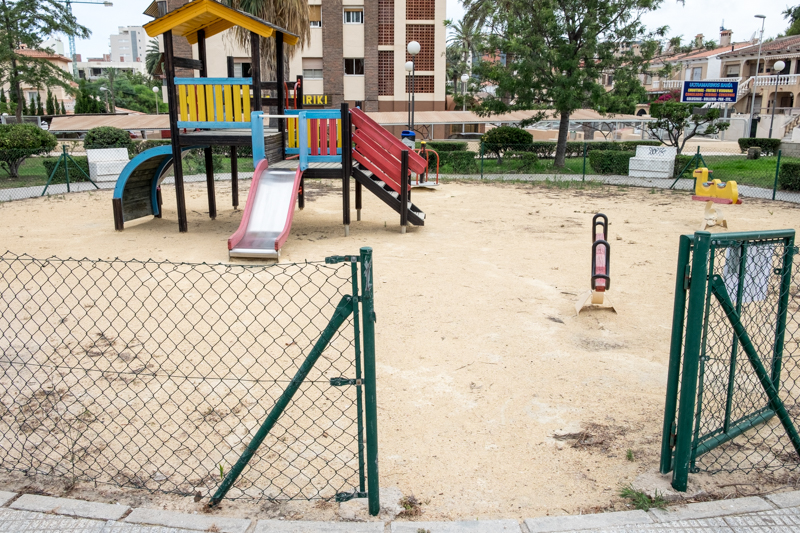 25_28
The beaches are open, and children and adults are enjoying them, especially as they are not overly crowded, and aside from playing sports, keeping one's distance is not difficult: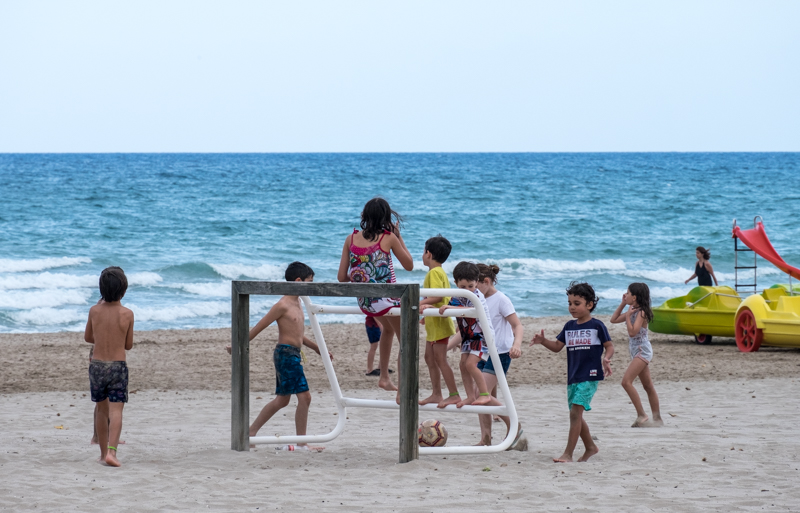 25_29

25_30
These guys were playing a different type of beach volleyball; the ball can kicked, headed, chested, like in football, but no hands allowed: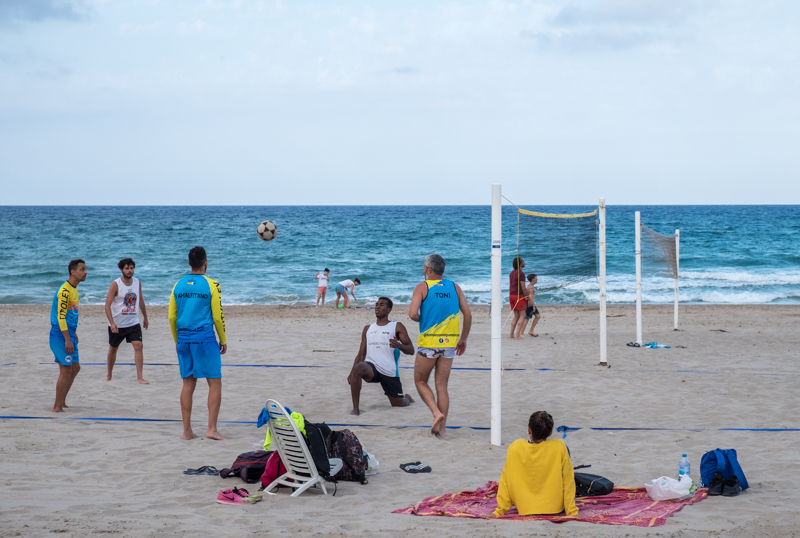 25_31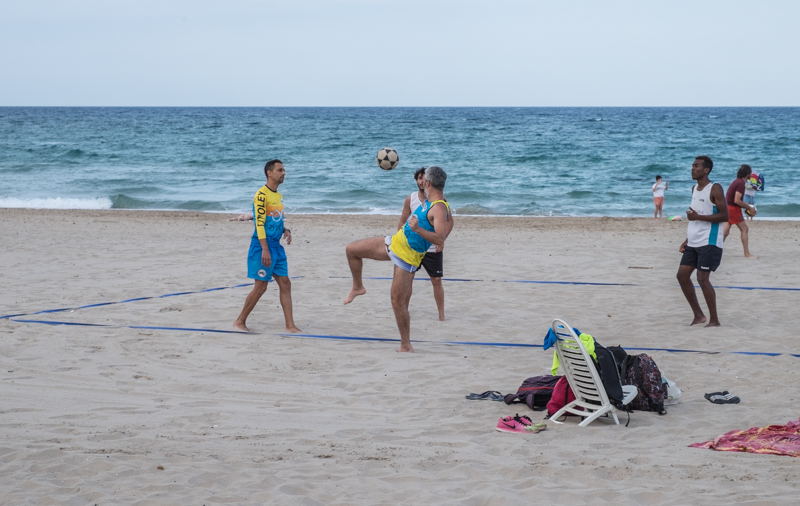 25_32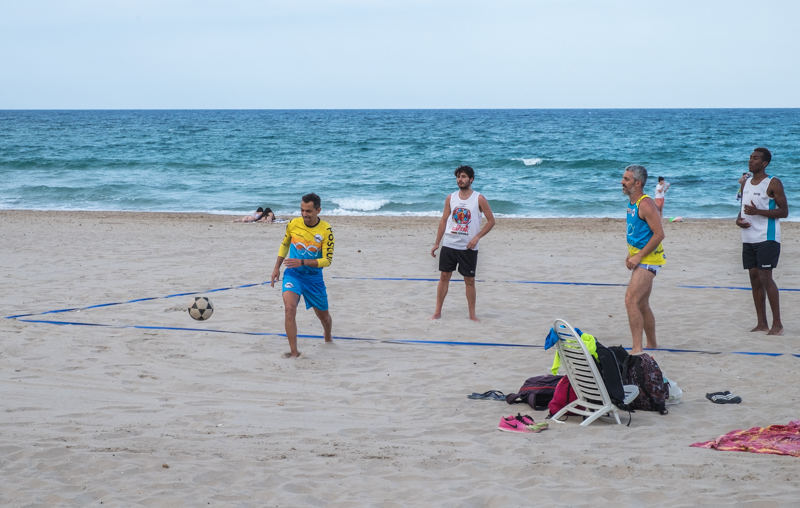 25_33
Another morning, another bout of beautiful light: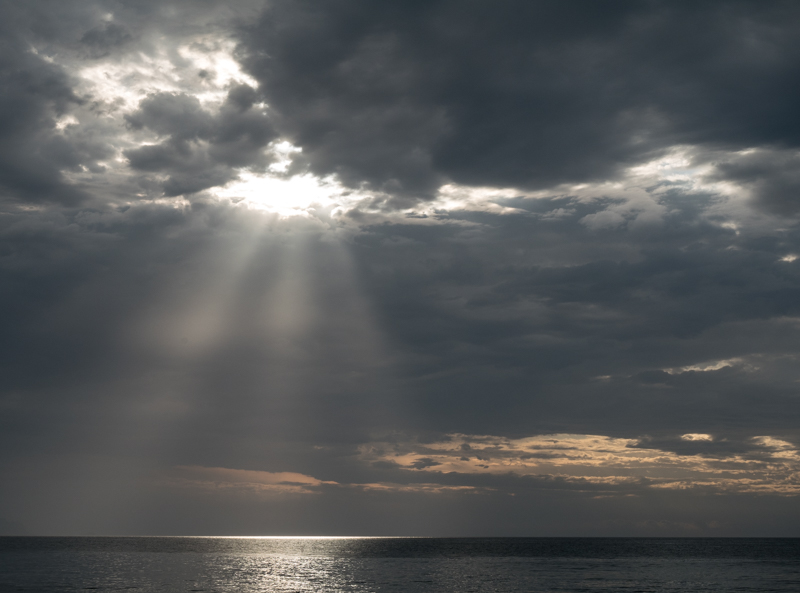 25_34
Early in the morning the wind is usually very weak, so it is a good time for the paddle boarders: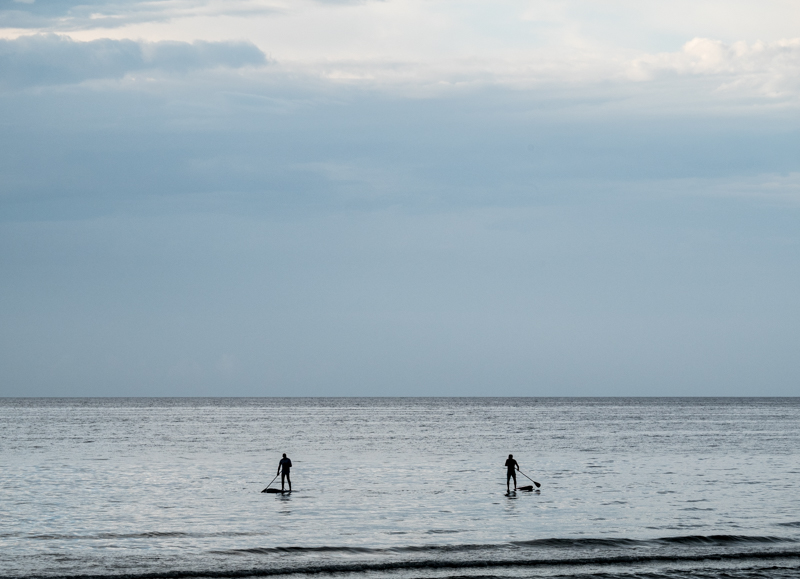 25_35
Exercise at the water's edge: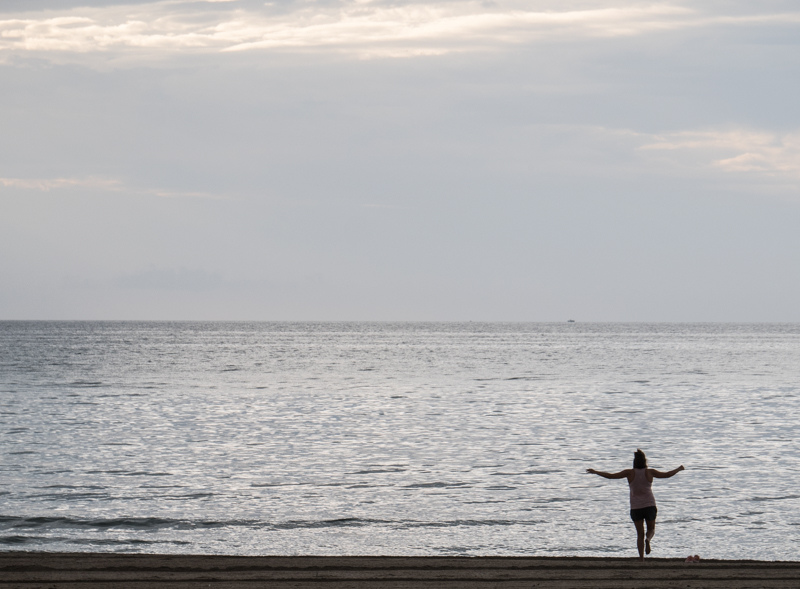 25_36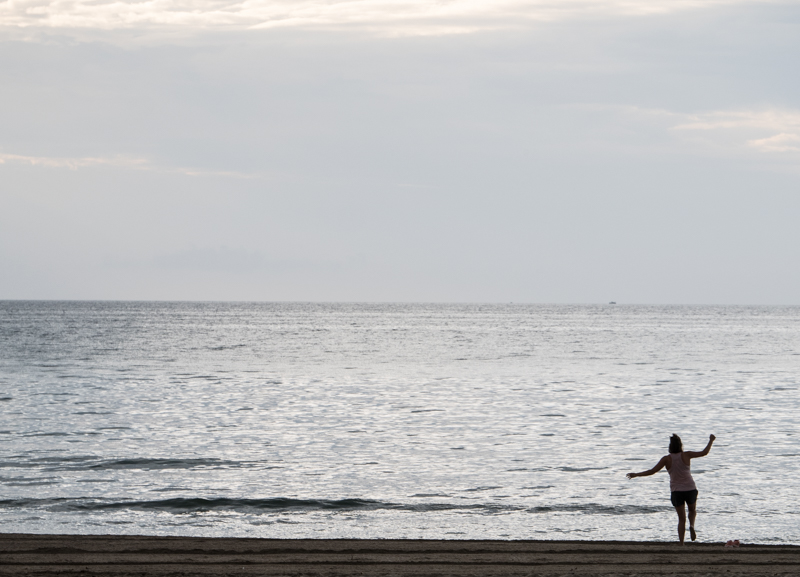 25_37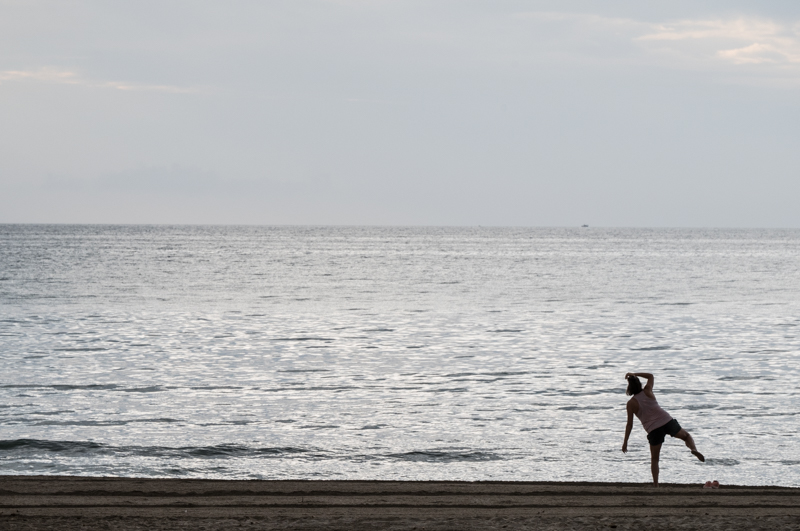 25_38
A couple of pictures from a lunch with Monica at a newly opened vegetarian restaurant in our town (this was their first week). The food was good and nicely presented, like this tropical salad: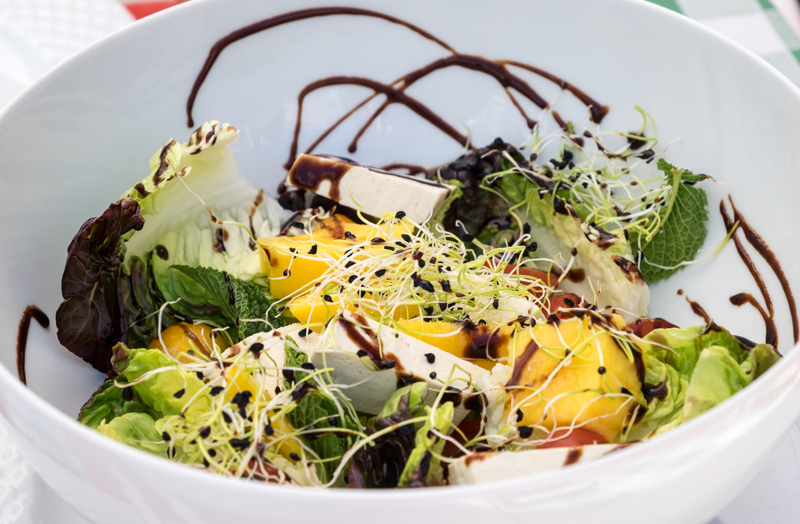 25_39
A feathery guest at the neighbouring table: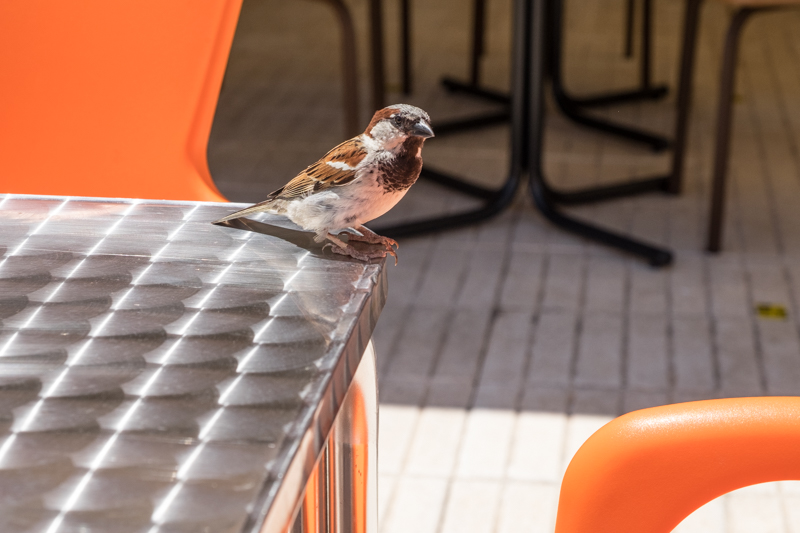 I continue to work from home and to cycle every day; and there are no trips planned until late September. So for now, my weekly pictures will continue to be from Alicante and environs.