I was on yet another business trip to Brussels last week, and a bit longer than usual: flew up there Monday morning and flew back to Alicante Thursday morning. So most of the pictures are from Brussels, with a few local ones thrown in.
25_1
A new bakery called Pan de Oro (bread of gold) has opened in my neighbourhood. In general, I continue to patronise the bakery I have gone to the past 5 years, not least because it is a nicer walk for the dog. But sometimes, especially on weekends, I go to the new bakery. They have good sourdough breads, croissants and pastries, and everything is made from scratch on the premises as far as I can tell. And last but not least, the prices are very reasonable: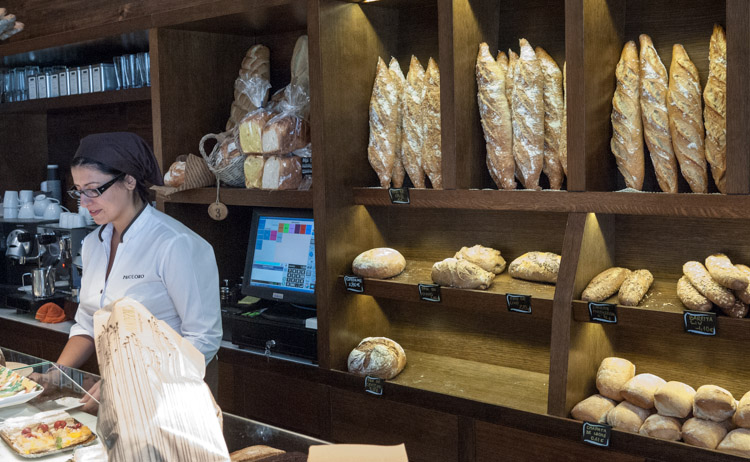 25_2
From a walk on our beach (Playa San Juan) Sunday afternoon. I was amused by the "tipical Spanish food" sign. Foreign languages are not a strong suit around here: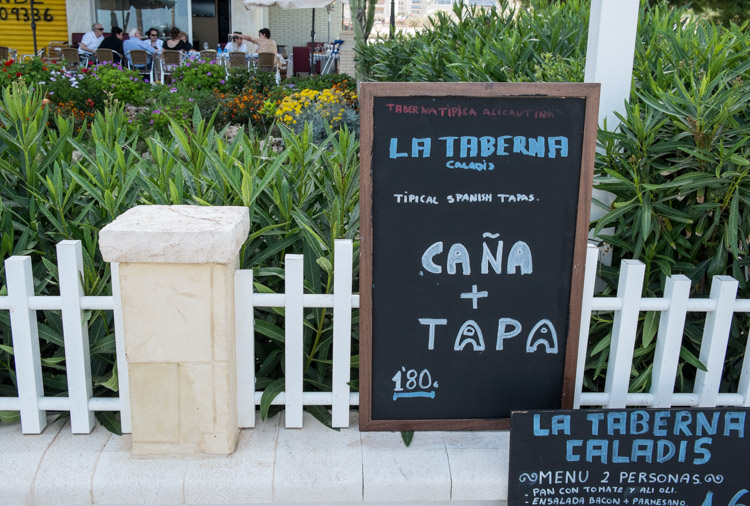 25_3
On Thursday, after coming back from Brussels, I went straight from the airport to the office, not least because I wanted to attend the retirement drink for Nicasio, one of my original colleagues when I joined this office in 2007. He looks young for his 63 or 64 years. Here he is reminiscing with Maria, worked with him back then as well: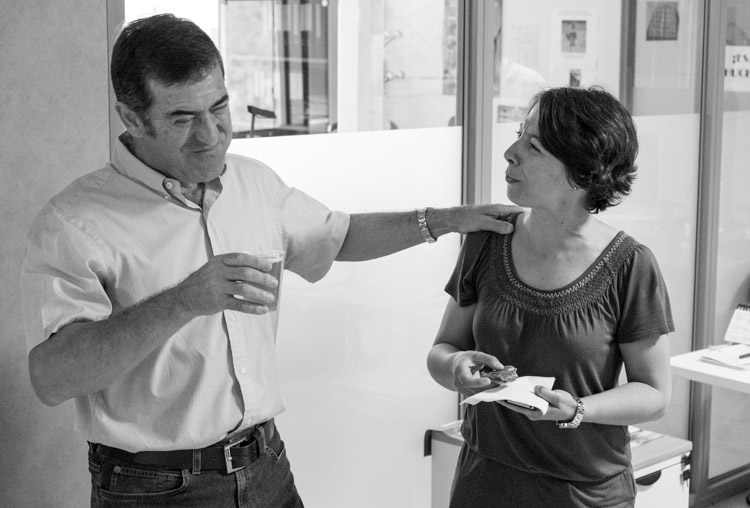 Then we move on to Brussels.
25_4
On Monday night, we went to have dinner at an Italian restaurant in the European quarter, as we often do: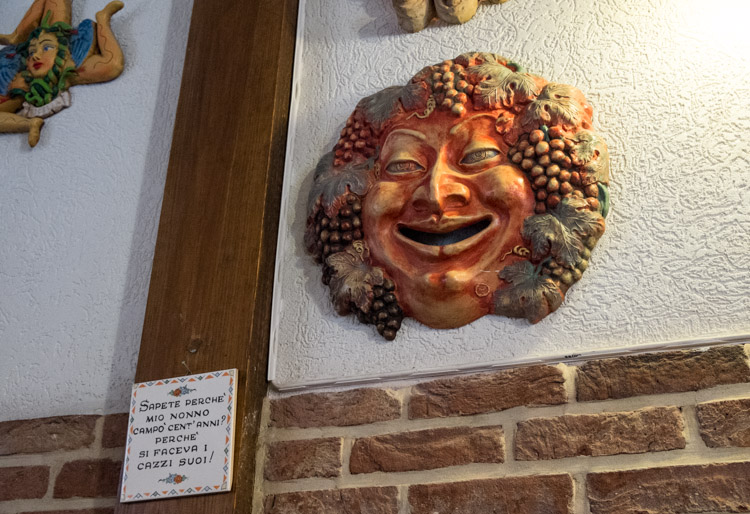 25_5
But on Tuesday night, for a change, we went to a Polish restaurant which I did not even know existed. The food was good and authentic: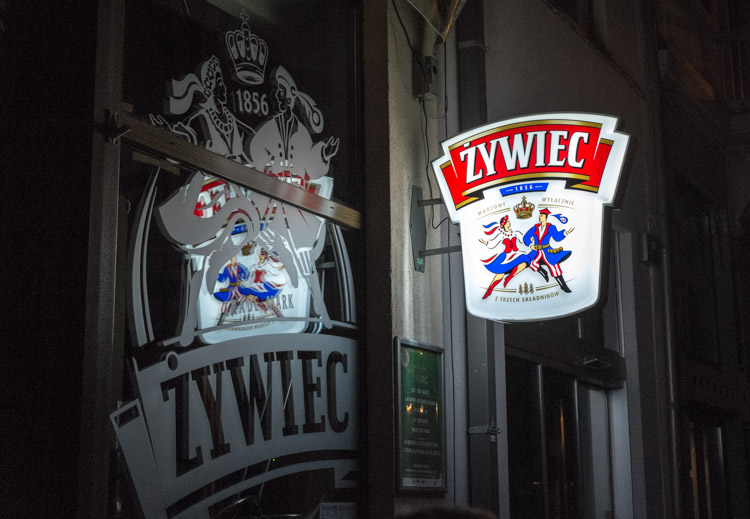 25_6
On Monday afternoon, I had some free time. The weather was nice, so it was just the right time to go to one of my favourite places in Brussels, Place Ste-Catherine: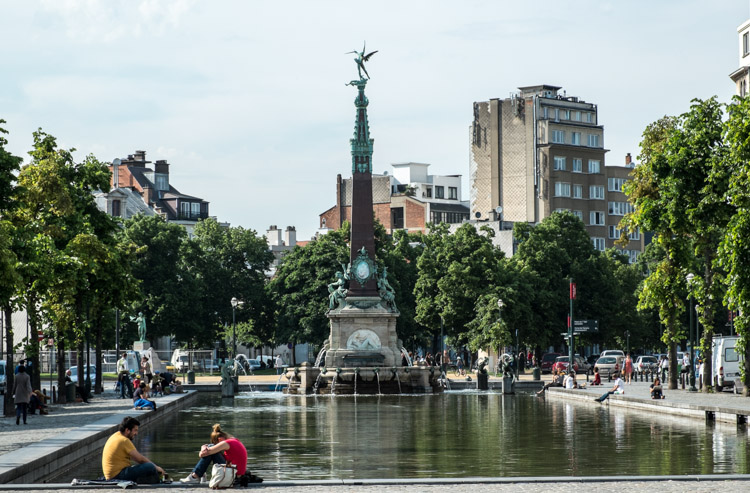 25_7
One of the best watering holes in Brussels, the Monk bar: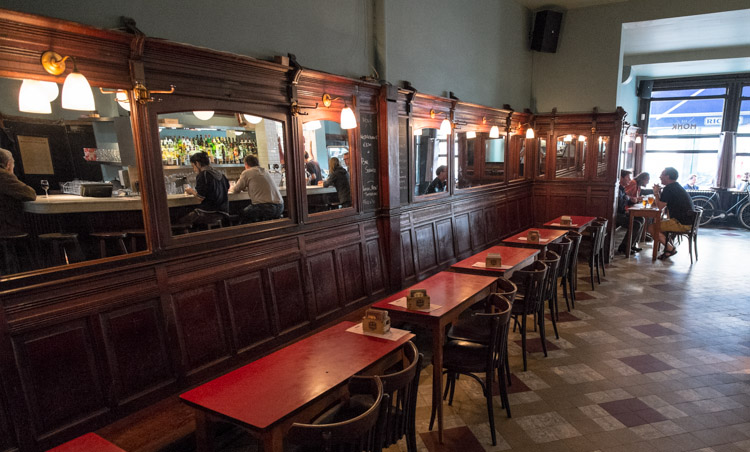 25_8
Looking out from the Monk:

25_9
Technical assistance on Grand' Place: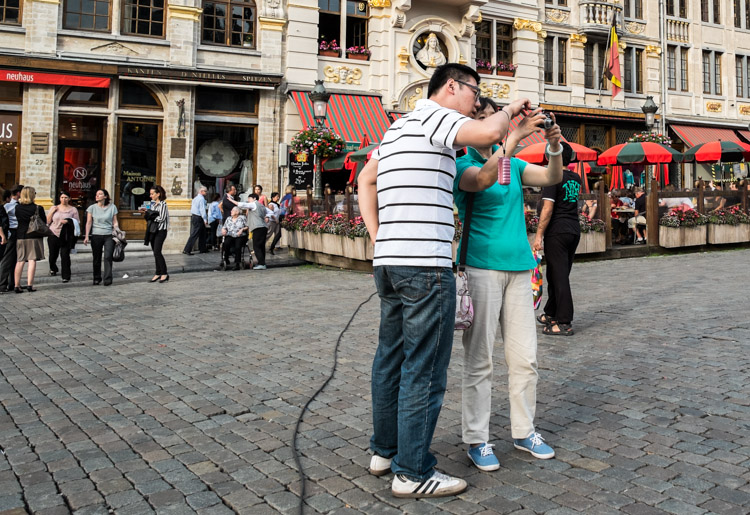 25_10
In this side gate to Brussels City Hall, there was always a bronze statue which people would rub for good luck. This time, to the consternation of many tourists, the statue is not there. I have no idea why: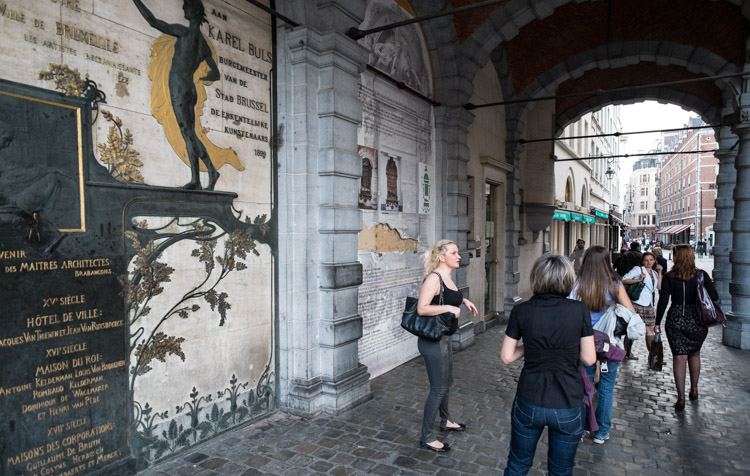 25_11
This is one of the standard restaurants in Brussels, 't Kelderke on Grand' Place. It is the place to go for traditional Belgian food: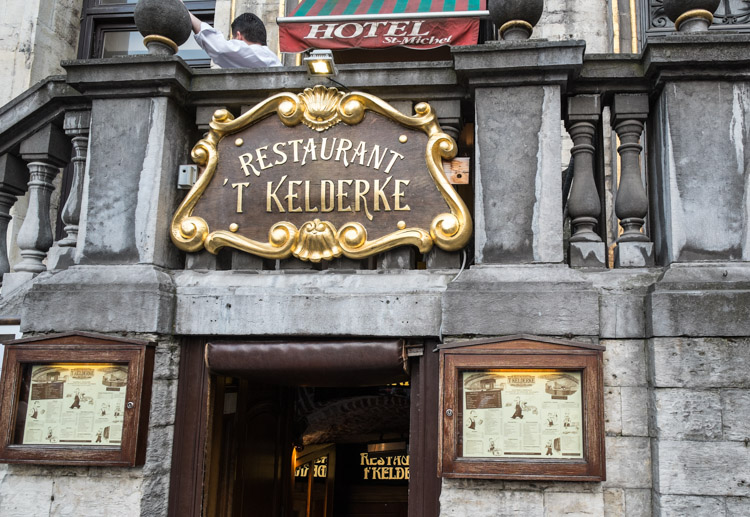 25_12
I chose to eat outside, so that I could glance up at the magnificent square. Grand' Place is widely considered to be the most beautiful square in Europe: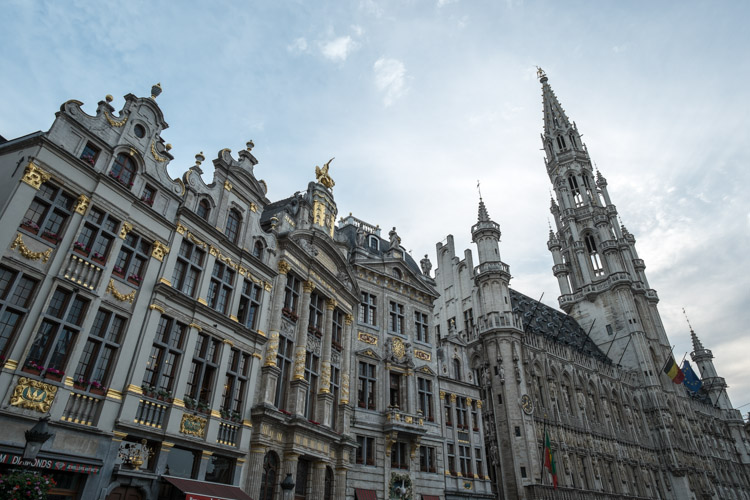 25_13
And this is what I saw and ate–stoemp and saucisse. It does not get more Belgian than this: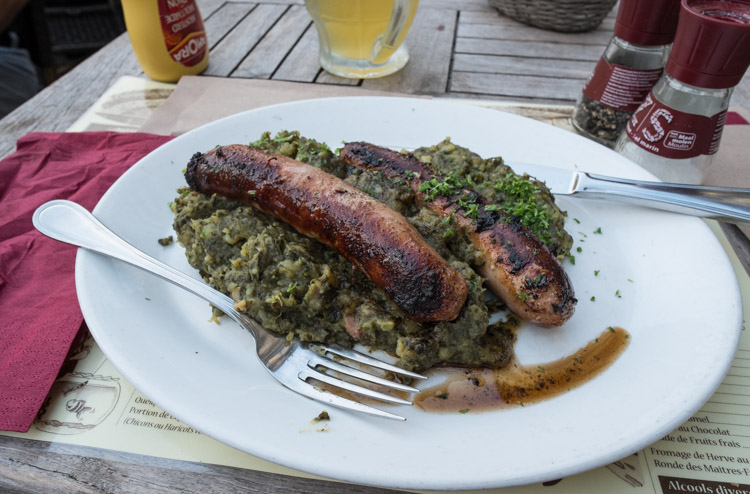 25_14
I am constantly fascinated by these statues on the fence of the EU Commission headquarters. I am not 100% happy with this effort, but fortunately I am in Brussels almost every month, so there will be other opportunities: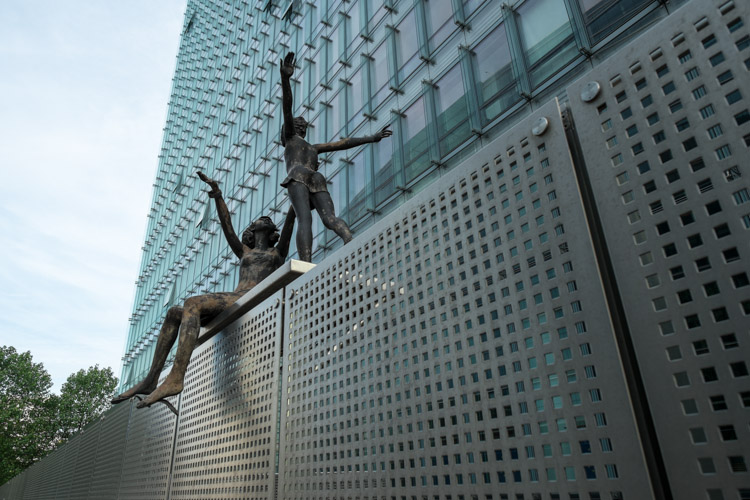 25_15
Taking notes: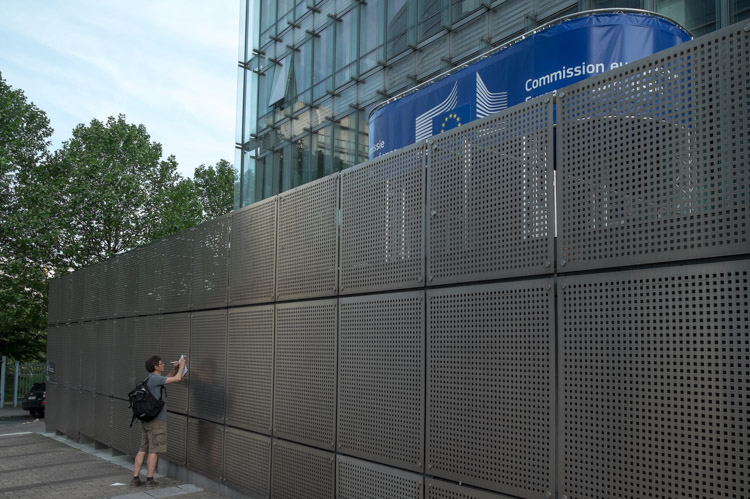 25_16
Wednesday evening I took the metro to the Gare Centrale, near the Grand' Place area, to take a walk and get some frites and beer. As in so many places in Belgium and France, the carnage that took place during the two World Wars is ever present: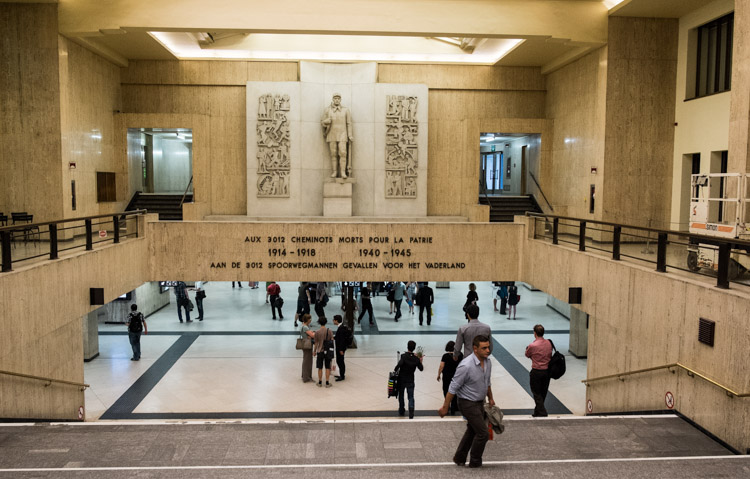 25_17
These two products are better in Belgium than anywhere else in the world: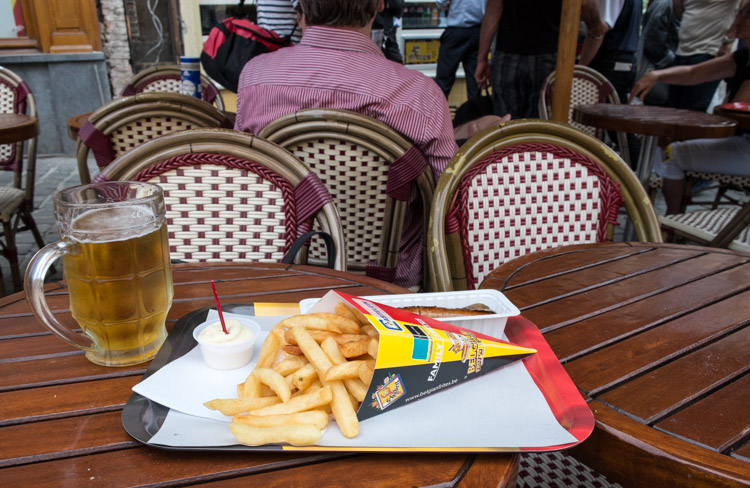 25_18
A pretty face, Place St Jean: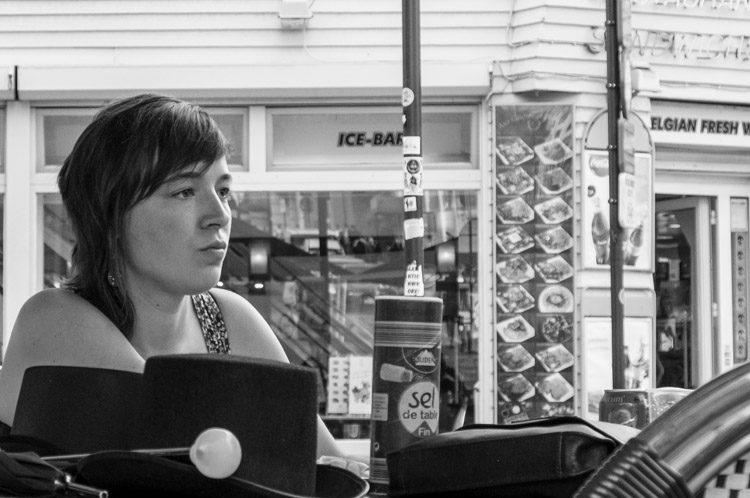 25_19
Relaxation, all around: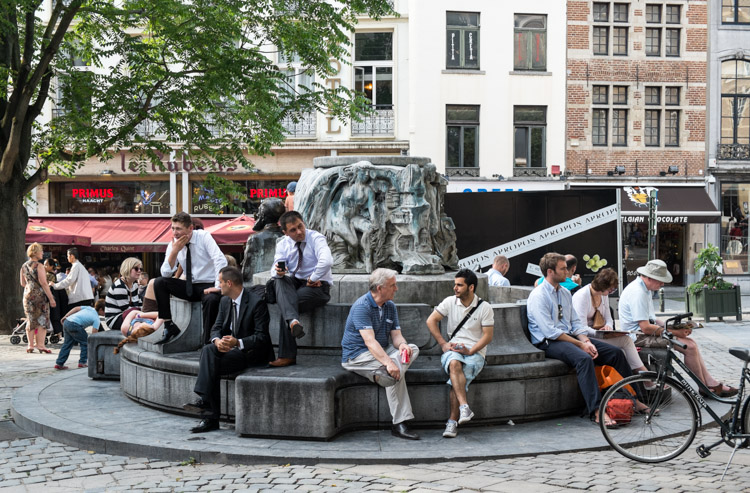 25_20
Charles Buls with friends: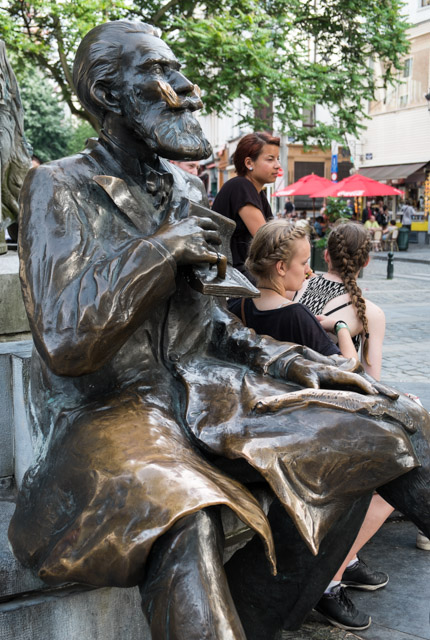 25_21
Belgians take their Smurfs seriously: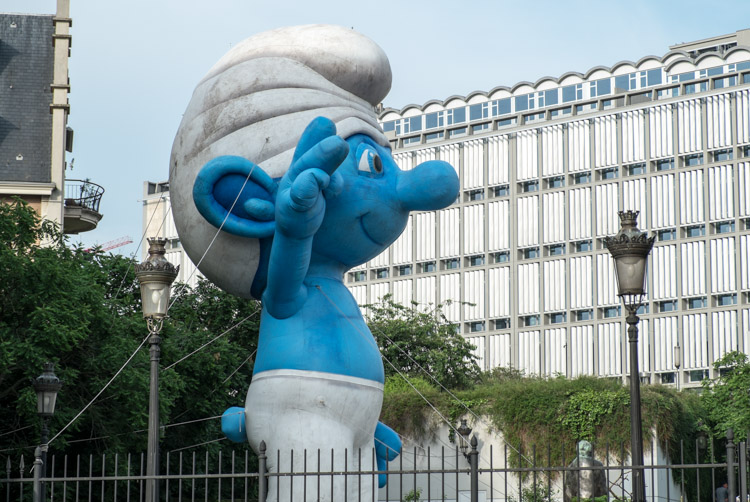 25_22
Building detail, Grand' Place: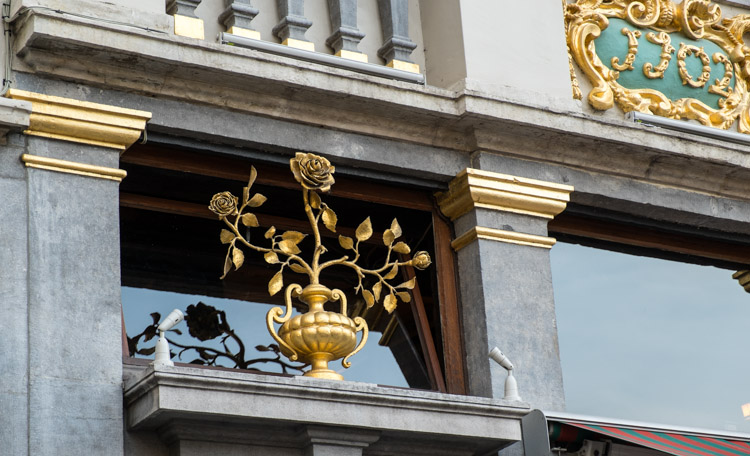 25_23
Pissy waffles: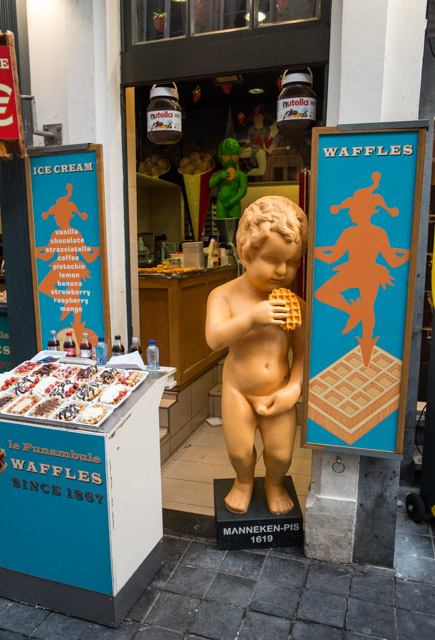 25_24
The Mannekin Pis is like the Little Mermaid in Copenhagen. Small and unassuming, and yet tourists flock to it: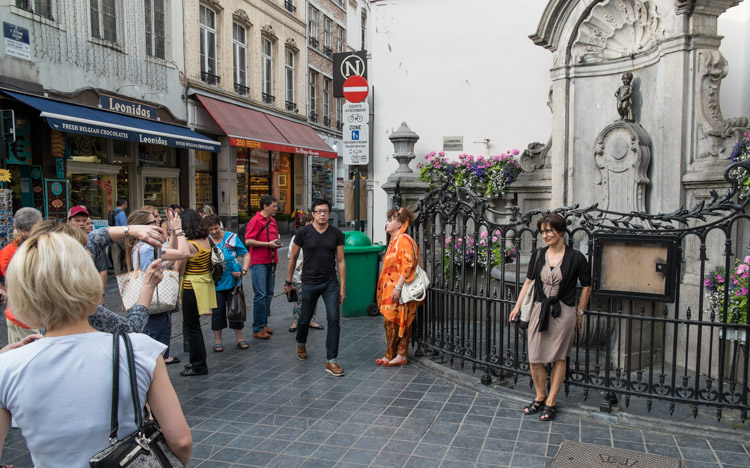 25_25
The reason I go to the Mannekin Pis is not the peeing boy. But across the street is another favourite watering hole, the Poechenellekeller. This is the view looking out: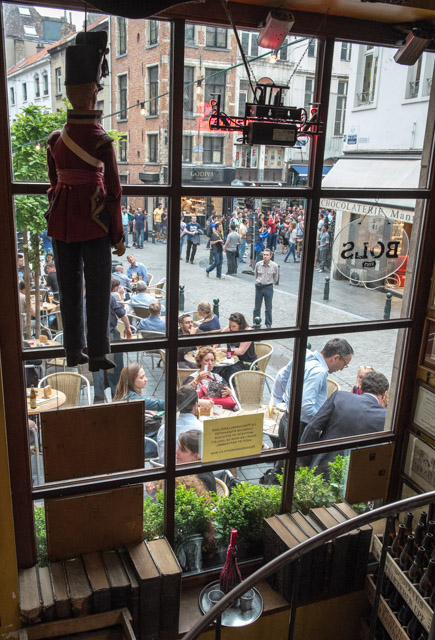 25_26
Reading, Poechenellekelder: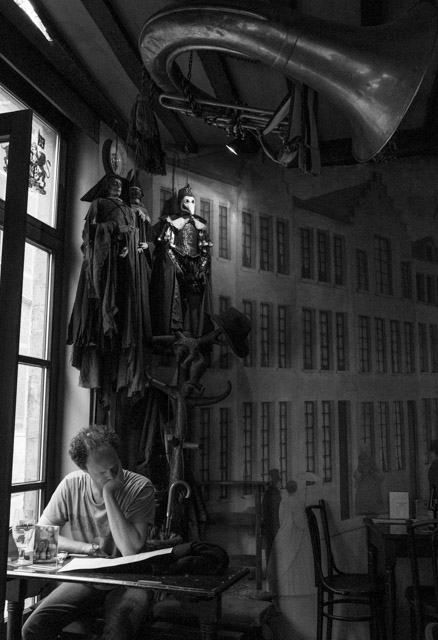 25_27
To finish off the week, I flew to Denmark on Saturday morning. This is the morning light at Alicante airport, as seen from seat 15A: