A week with two photo shoots, lots of fun, lots of work, food and friends. In other words, another week in Alicante.
6_1
On Sunday morning I drove to Almoradí for a brief visit with my friend Carmen. She had invited me to come by and help myself to some oranges from her grove. They are particularly good this year. The setting: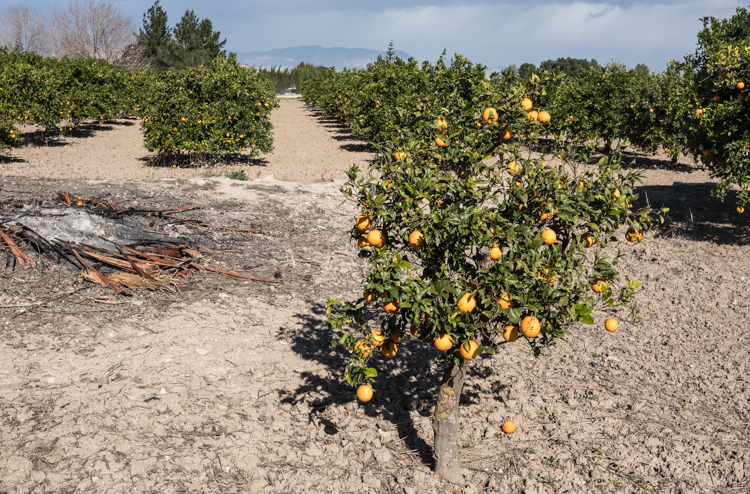 6_2
Two oranges: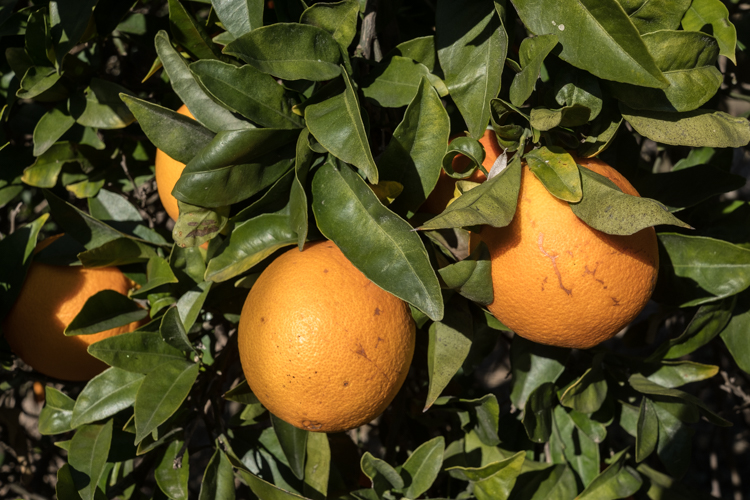 6_3
My modest harvest: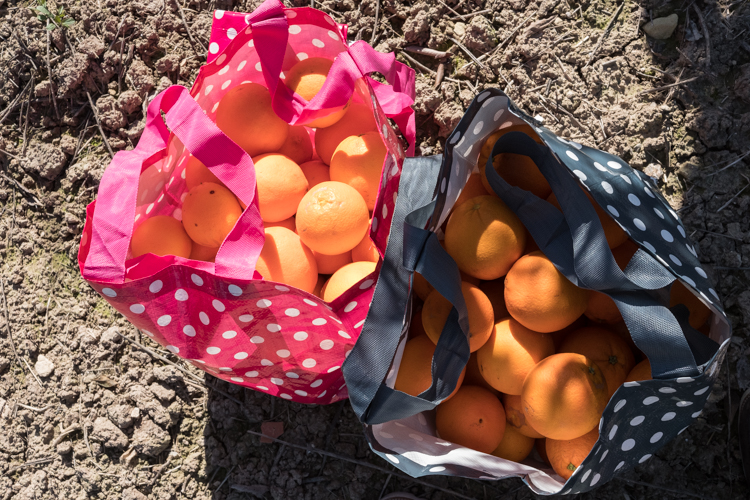 6_4
That afternoon I did one of my usual bike rides. On the way back, in El Campello, I happened on this flock of goats and sheep. I love seeing this, just one km from the beach. The dog came over to check me out: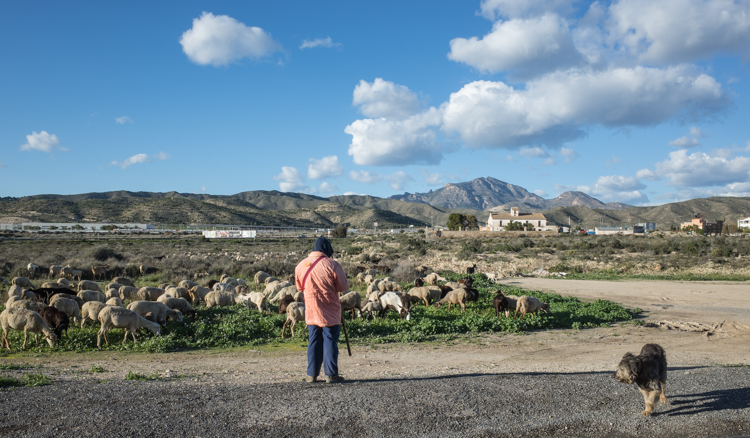 6_5
Having decided that I represented no danger to the flock, the dog went back to work: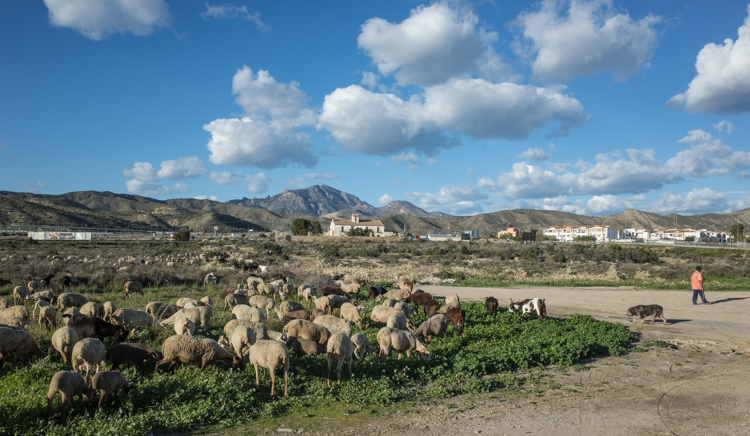 6_6
On Tuesday, during lunchtime, I went to a nearby beach called Arenales del Sol with a Polish colleague, Justyna. She had asked me to do a photo shoot on the beach. This is the walkway from the parking to the beach: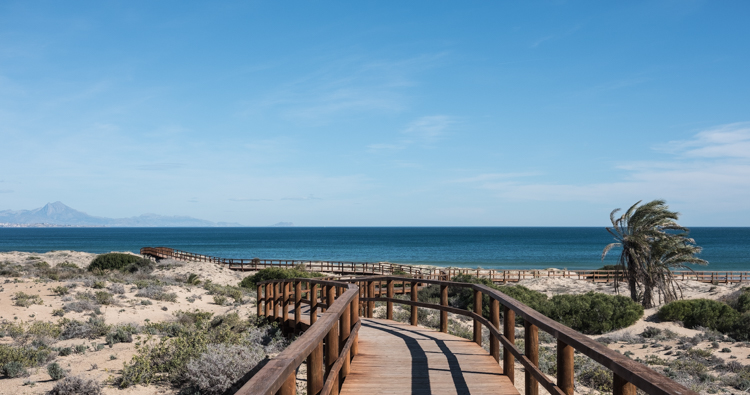 6_7
Same scene, three views. First, an overall view of the dunes and the apartments that dot this part of the coast: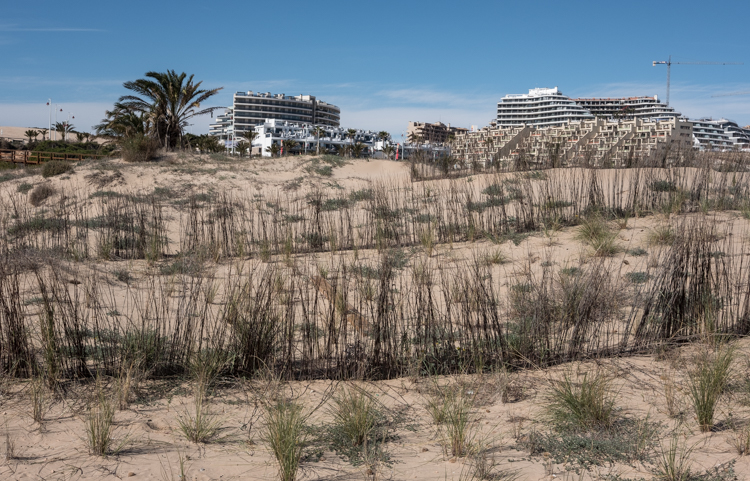 6_8
A closer, more abstract view: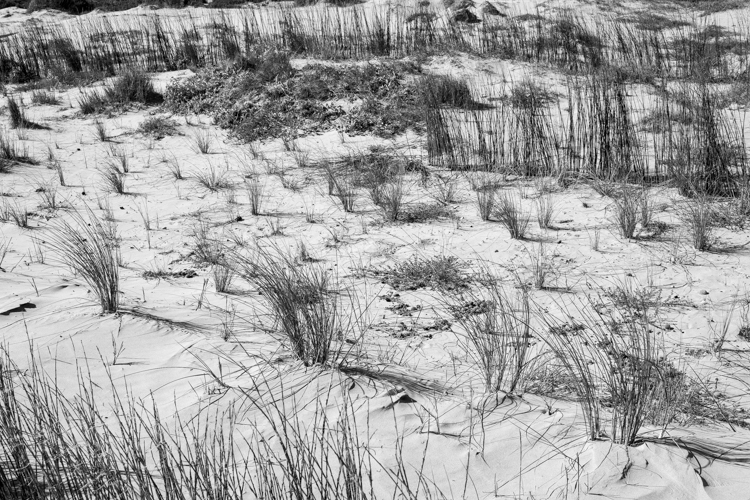 6_9
And a view looking towards the sea: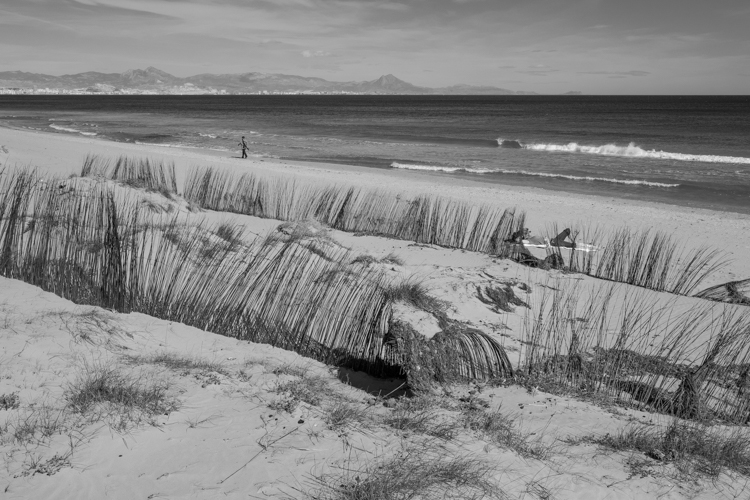 6_10
It was a sunny and windy day, exactly what Justyna was after. She had something very specific in mind; she wanted to wear a flowing dress, and she wanted tennis rackets and oranges as props, the rackets to symbolise the active lifestyle in Alicante, and the oranges to symbolise our part of Spain. I took around 60 pictures. As usual, I tried contre-jour: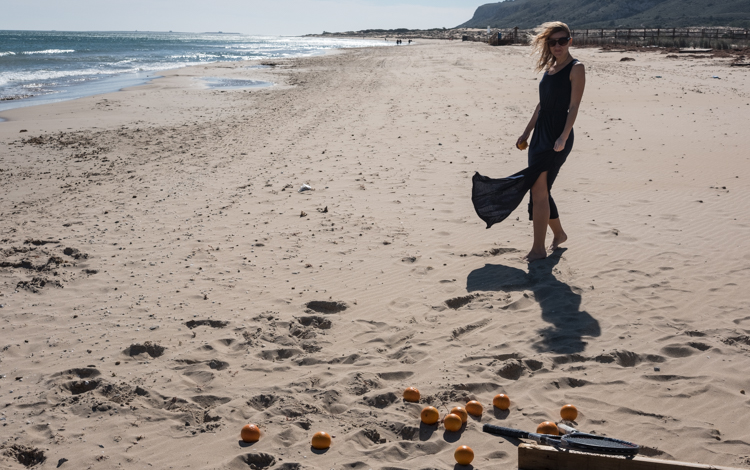 6_11
A close-up, although this is not really what Justyna was after: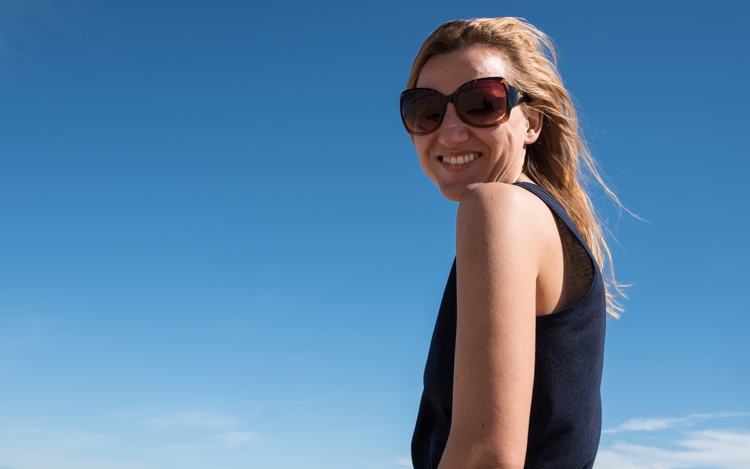 6_12
This is more what she was after:

6_13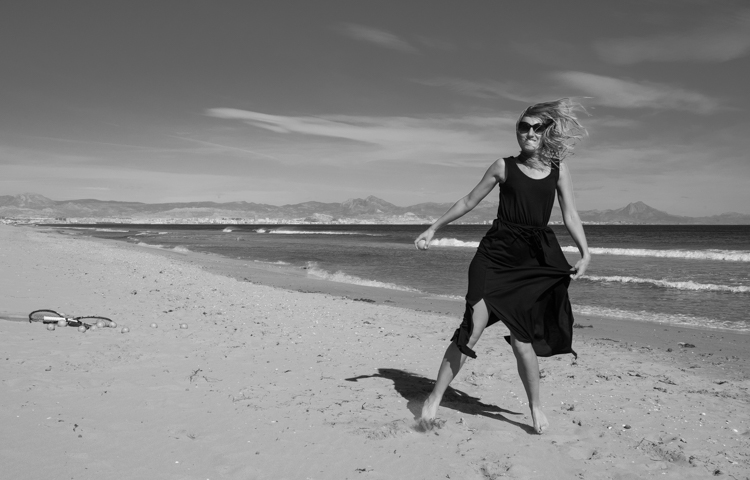 6_14
In fact, the images she liked best were ones like this one, where she was essentially just an element in the seascape: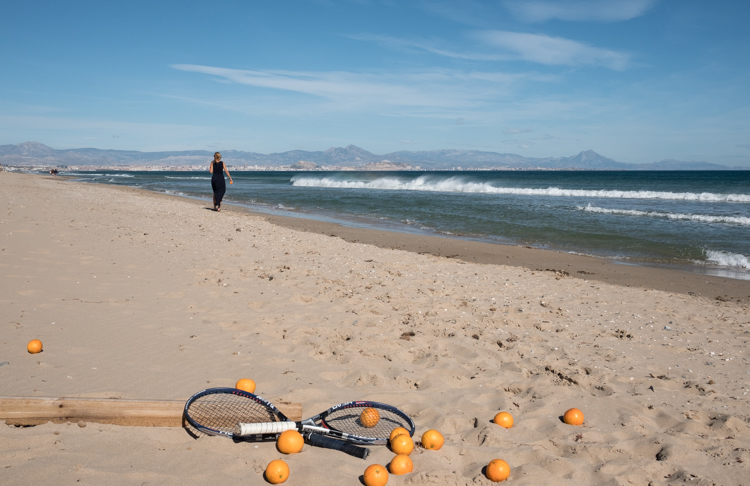 6_15
This one is my own favourite: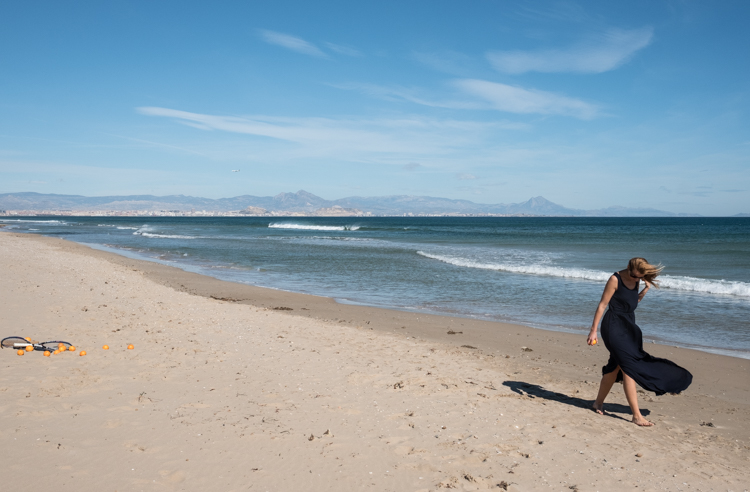 6_16
That evening, we met with some friends at a Japanese restaurant in the centre to celebrate a birthday. Before entering the restaurant, I took some images of the Plaza de Correos, one of the nicest squares in Alicante: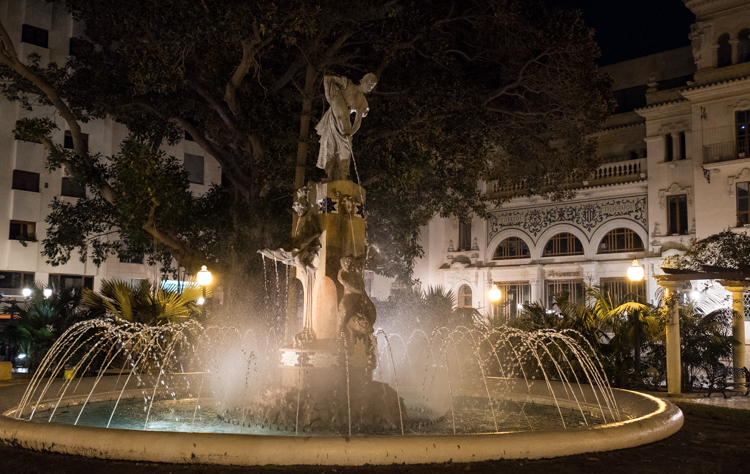 6_17
A smile: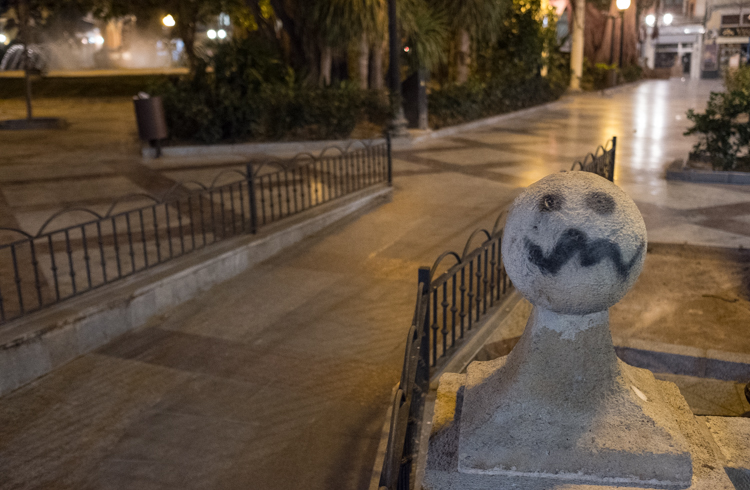 6_18
Elio and Assumpta making a selfie with the birthday lady: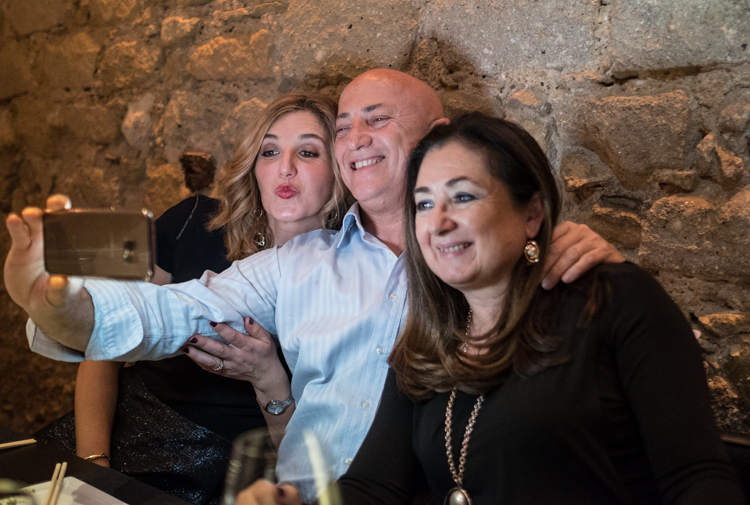 6_19
The restaurant is called Enso, and the food is fancy-ish sushi: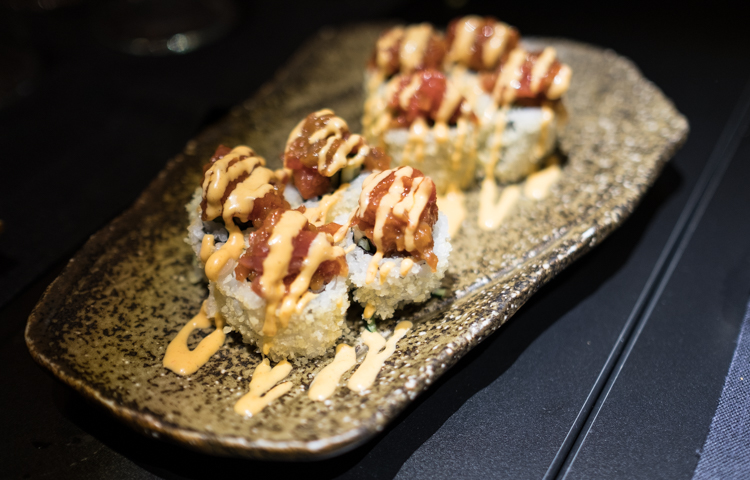 6_20
There is an element of fusion as well–I do not think the Japanese use trufles: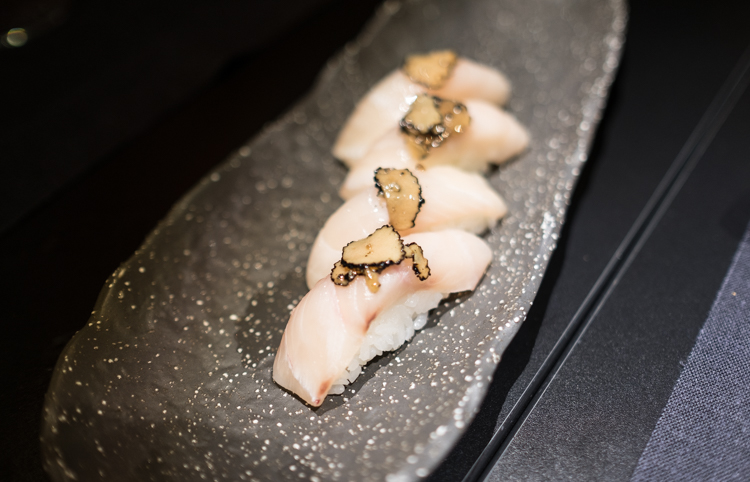 6_21
And here is sushi in a Pedro Ximenes sauce: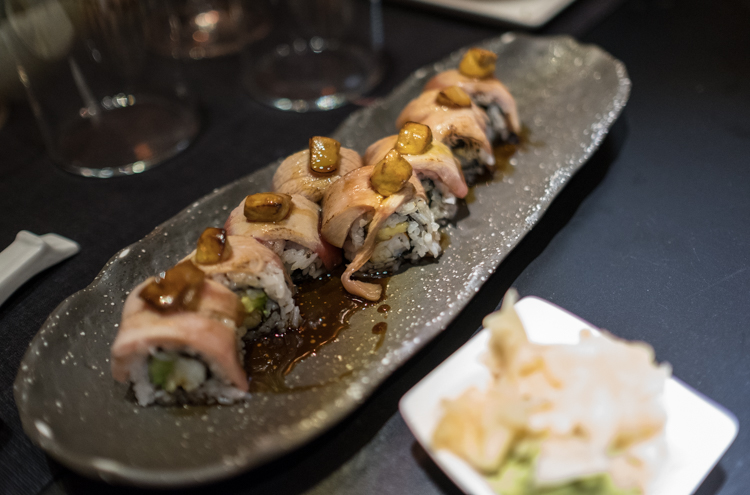 6_22
A beef dish: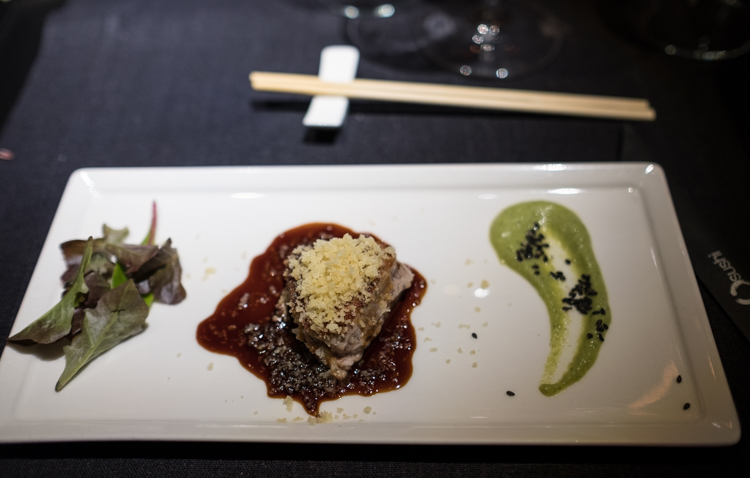 6_23
Then, the birthday cake arrives: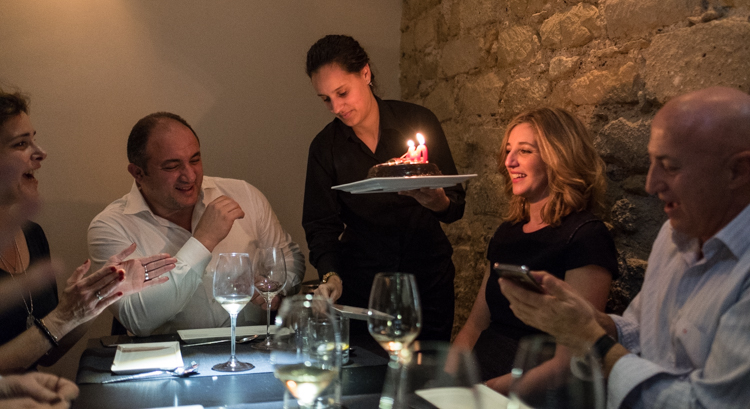 6_24
Blowing out the candles: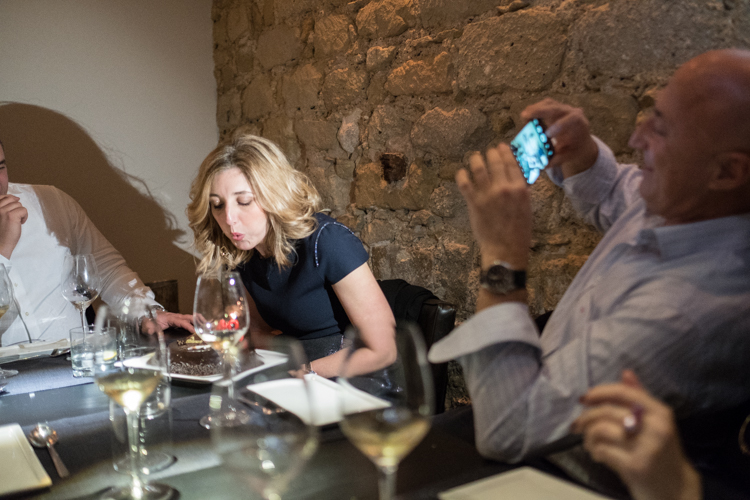 6_25
Sharing a laugh: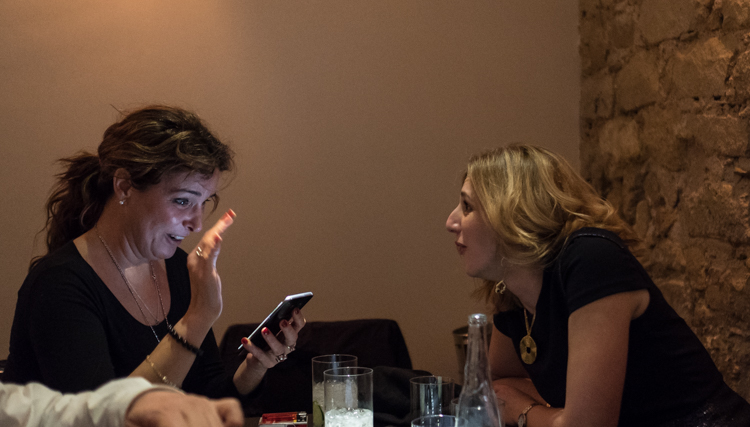 6_26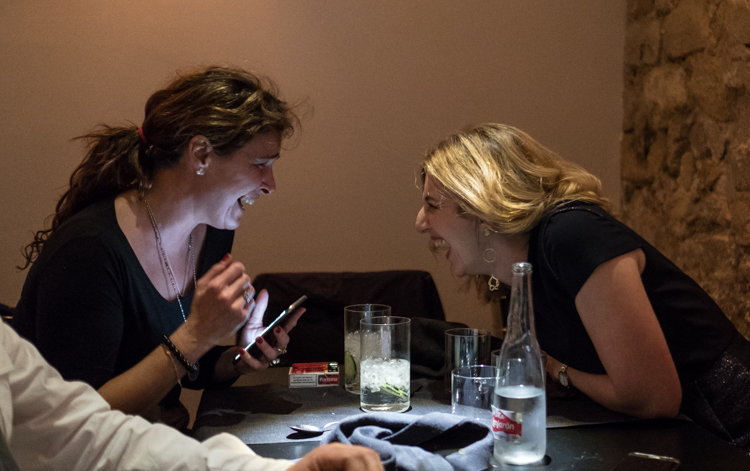 6_27
Back at work. Our photo club at the office, Lightbox, has come up with the idea of producing a book of studio shots of employees, each expressing his or her personality and passion. We have a decent studio at the office that is normally used for webinars and the like. On Wednesday we got together to do a test shoot. Pierre is the guy responsible for the studio: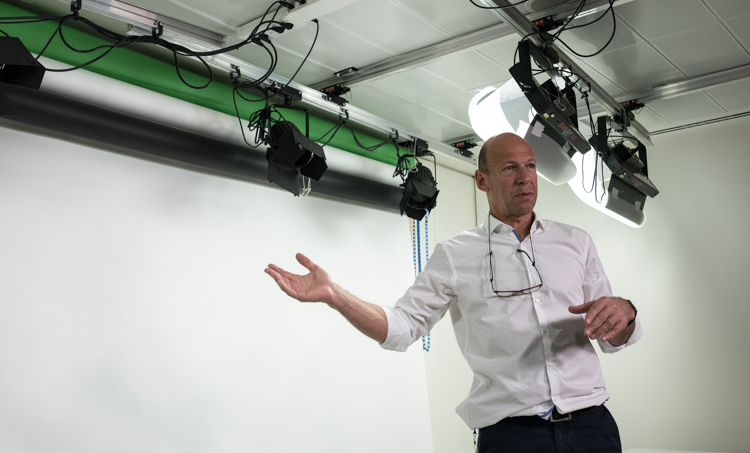 6_28
Robert and Christophe roll out the backdrop: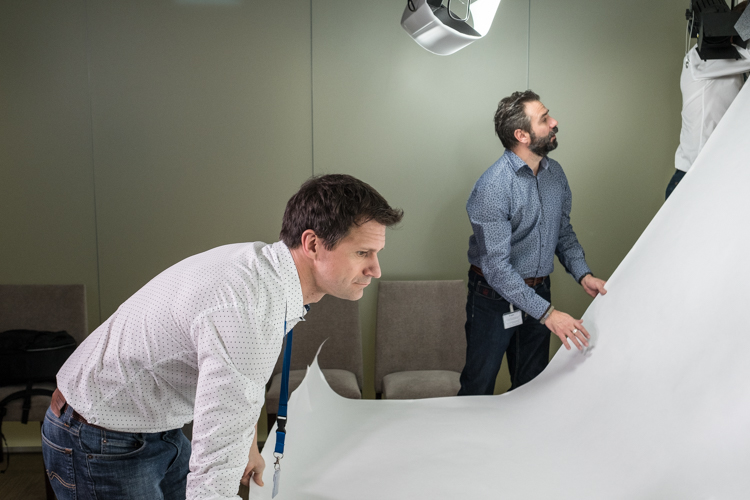 6_29
Group chimping: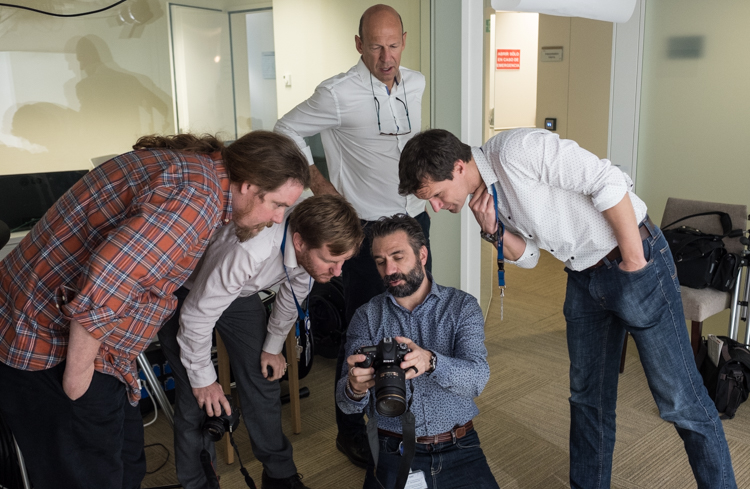 6_30
Our first "victim" is a fan of all things Ferrari (and yes, he apparently has one):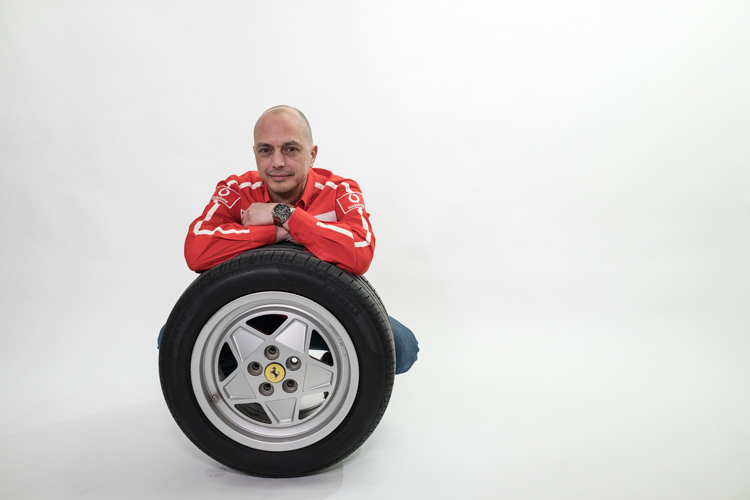 6_31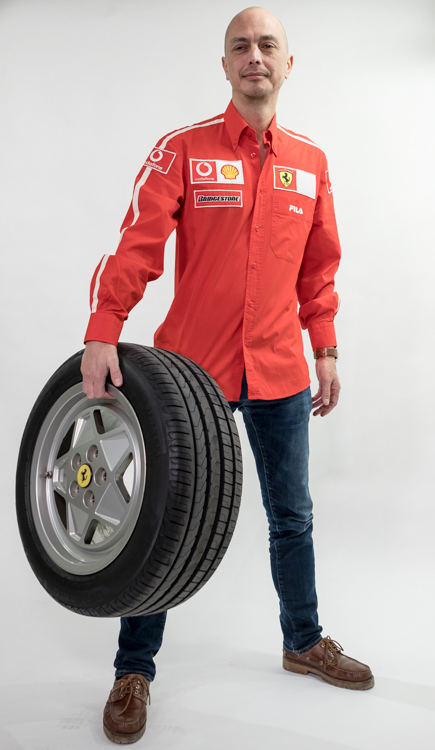 6_32
We tried different things: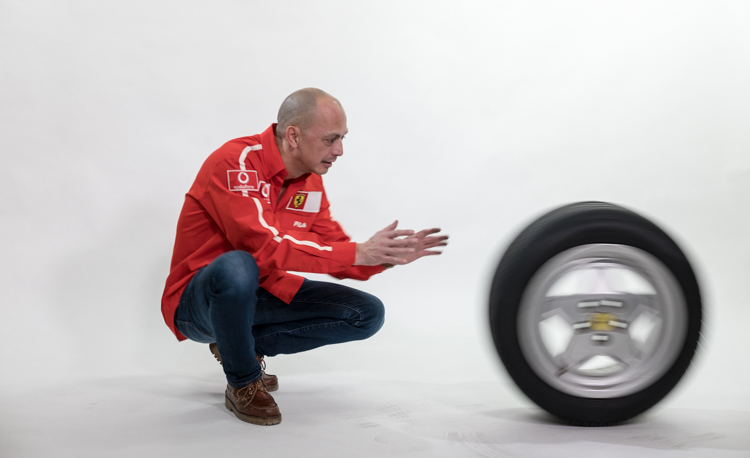 6_33
Driving: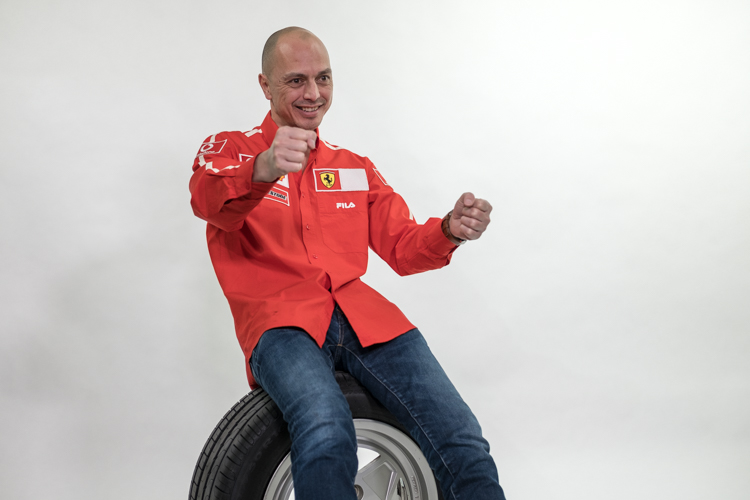 6_34
A close-up: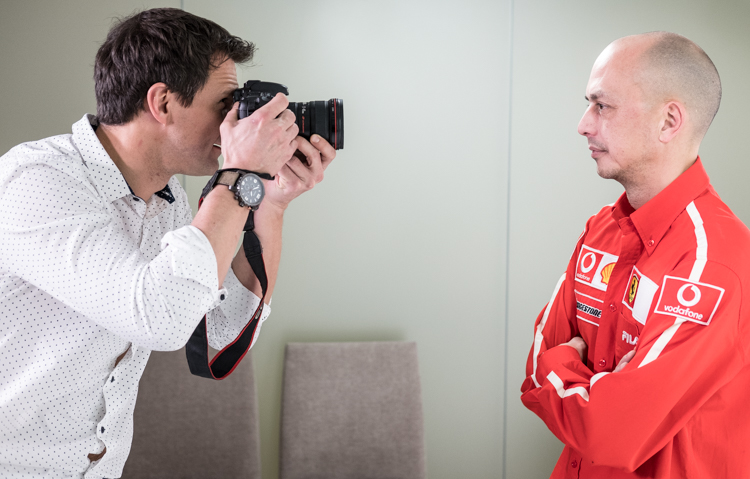 6_35
I was next. Given the practicalities of bringing a bicycle into the studio, I decided to highlight my love of photography instead. Here I pose with my Texas Leica: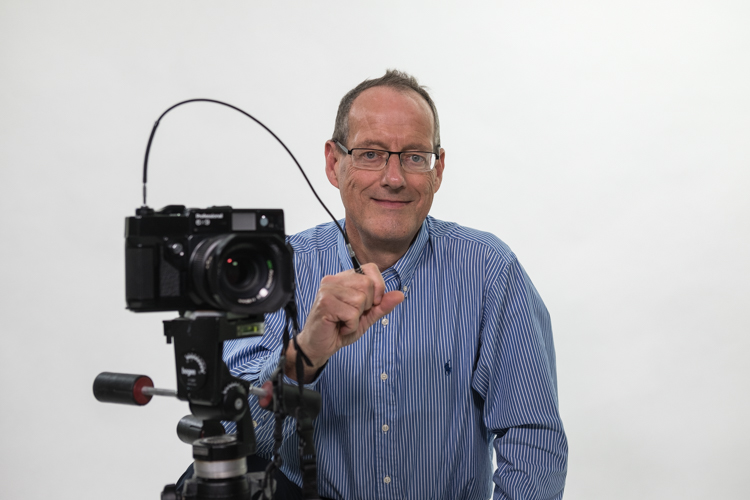 6_36
On Saturday, I went for a bike ride in strong wind. This is what Playa Muchavista looked like: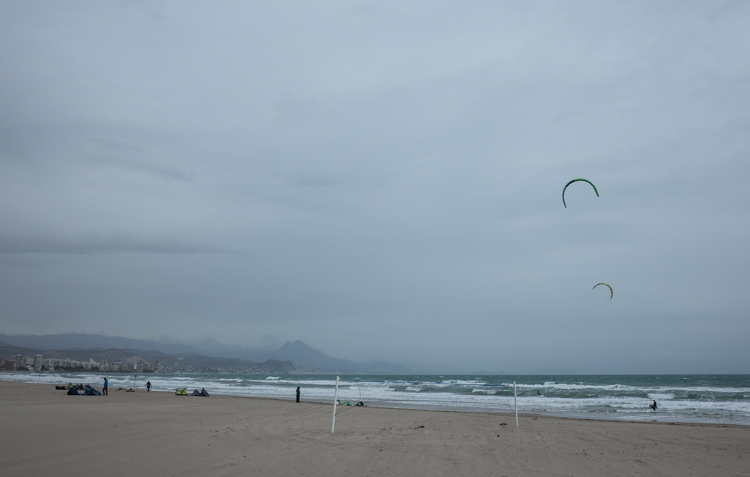 6_37
The wind is clearly blowing in: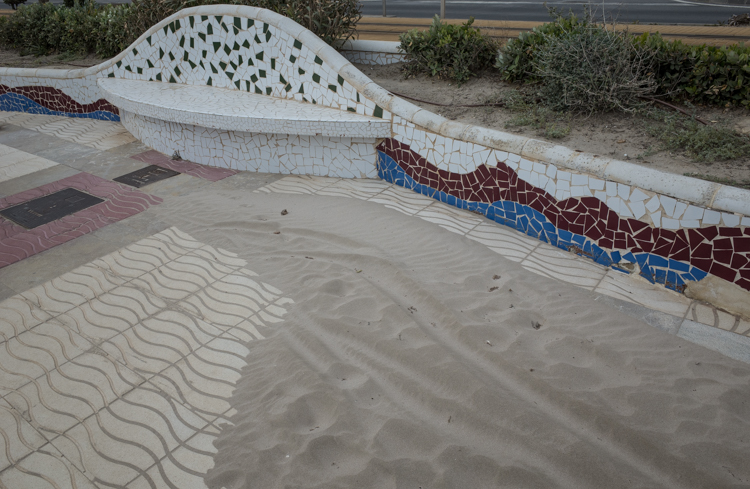 On Saturday night, we met up with Elio and Assumpta again and went out for dinner at a nearby Galician restaurant called Tasca A Queimada.
6_38
Our Argentine/Catalan friends: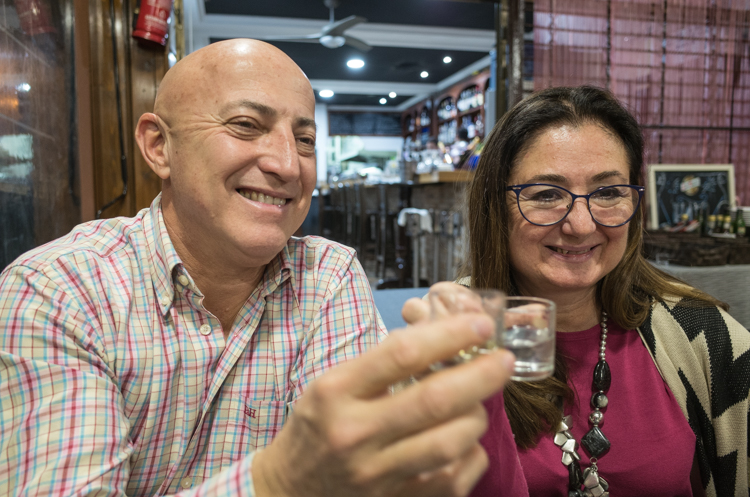 I finish this week's blog with images of the delicious seafood from Galicia, the world's best.
6_39
Zamburiñas: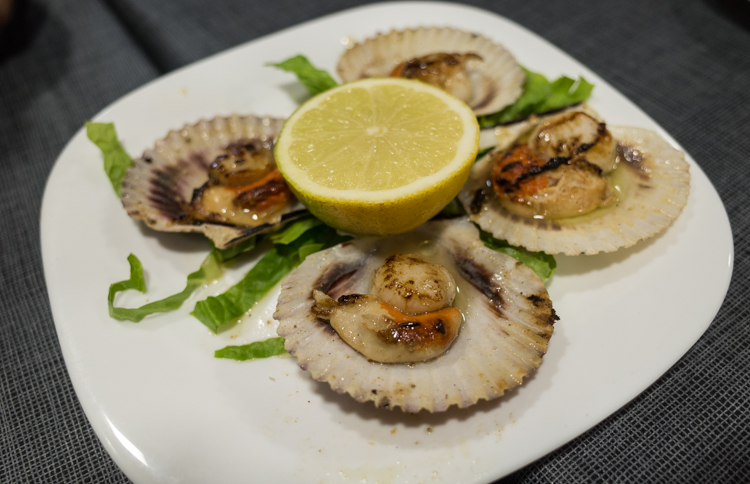 6_40
Pulpo a la plancha: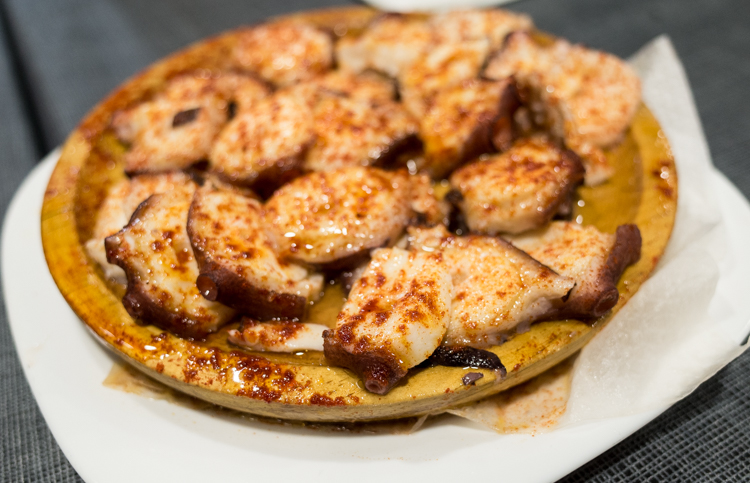 6_41
Grilled asparagus: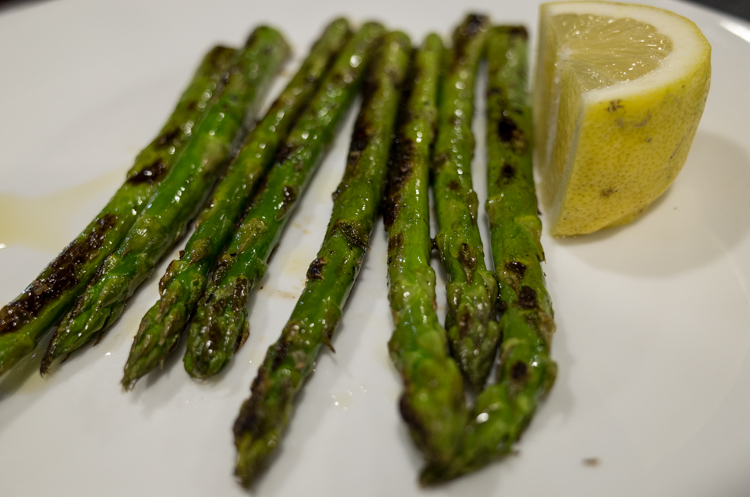 6_42
Gambas al ajillo: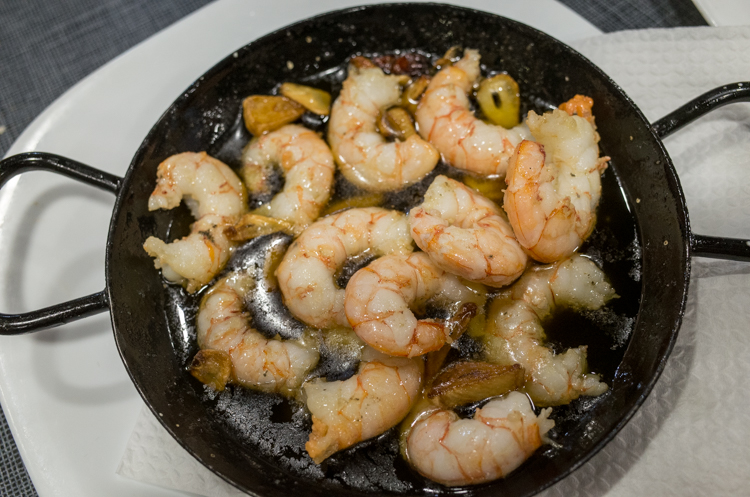 6_43
And finally, my main dish, Rodaballo a la plancha: