More walking around Alicante and suburbs this week.
Main
Since mid-May, there have been large-scale demonstrations and encampments in Spain's main cities, mainly by young people protesting high unemployment and the politicians' apparent inability to do anything sensible. I was not aware that we also had such an encampment here in Alicante, until I happened upon it, on Plaza Montañeta, the place where the tax office and the local prefecture is located:


Alternates:
Alternate 1
Various revolutionary handbills are posted around the square: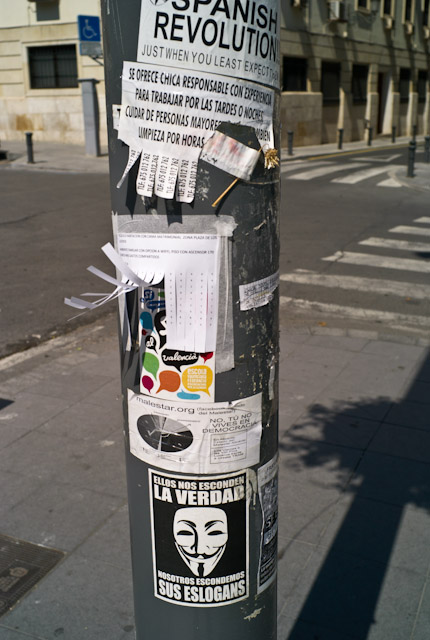 Alternate 2
Local advertising being co-opted: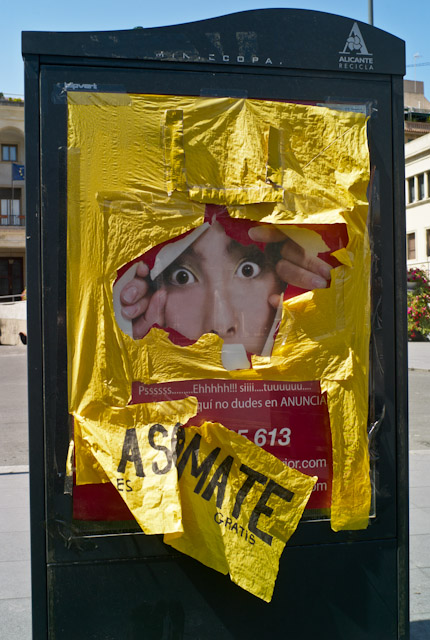 Alternate 3
The people manning the encampment were not exactly young. I had a distinct feeling that the whole thing was fizzling out: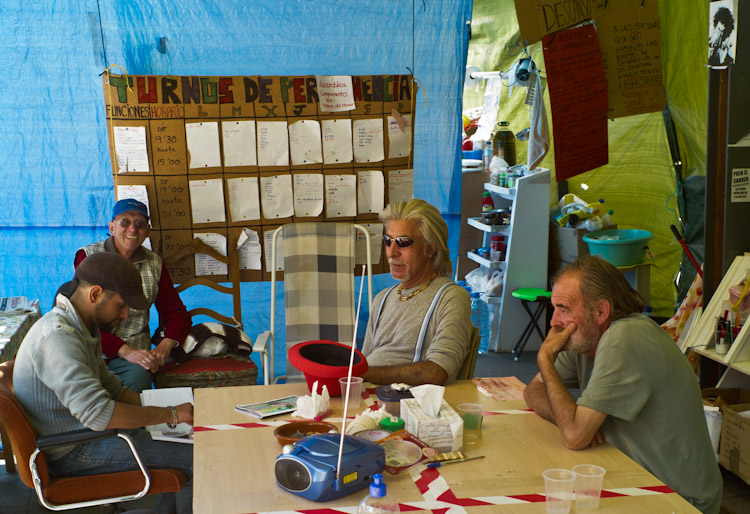 Alternate 4
This couple were the only "young" people in the group: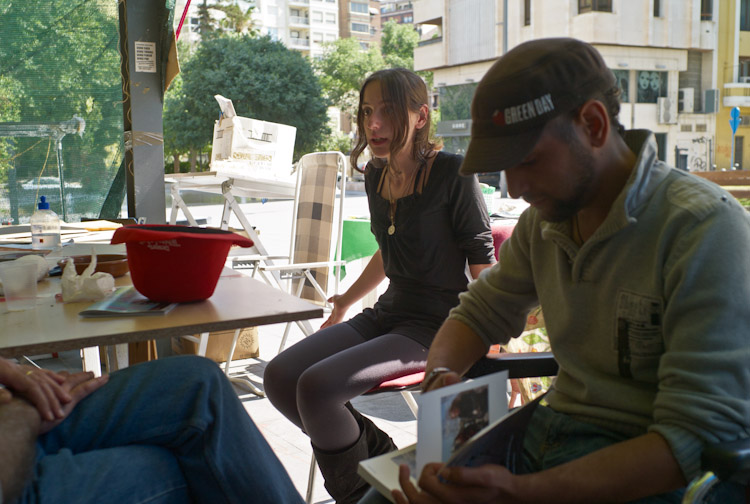 Alternate 5
I sat down and chatted with them a bit, trying to understand their motives and what, if any, coherent political programme they had. The little Blurb book of my photographs that I carry in my Domke bag proved a great ice-breaker: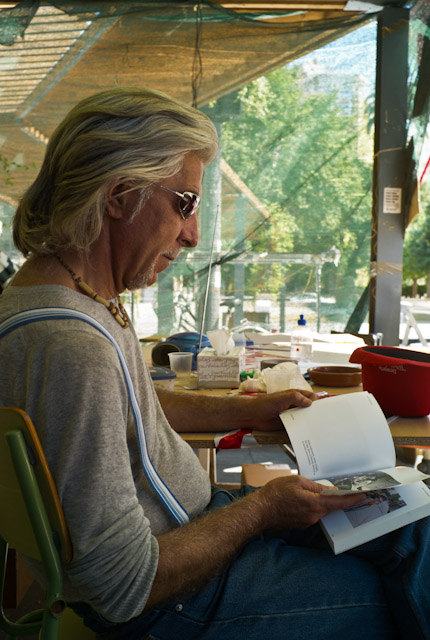 The next several pictures are from my neighbourhood, taken mostly while walking my dog.
Alternate 6
Traffic on the bike path: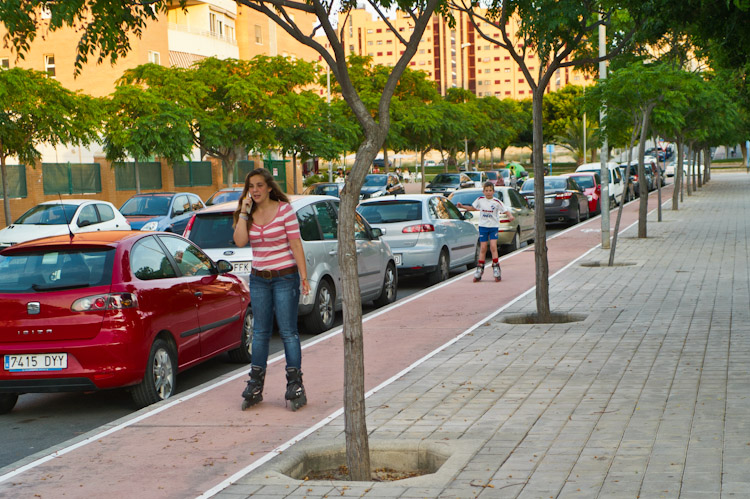 Alternate 7
The permanent inhabitants of the golf course: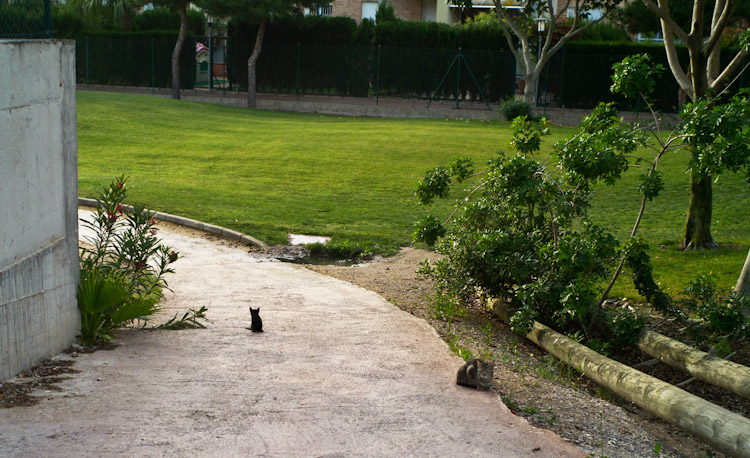 Alternate 8
Breakfast is a meal many Spaniards eat outside the home: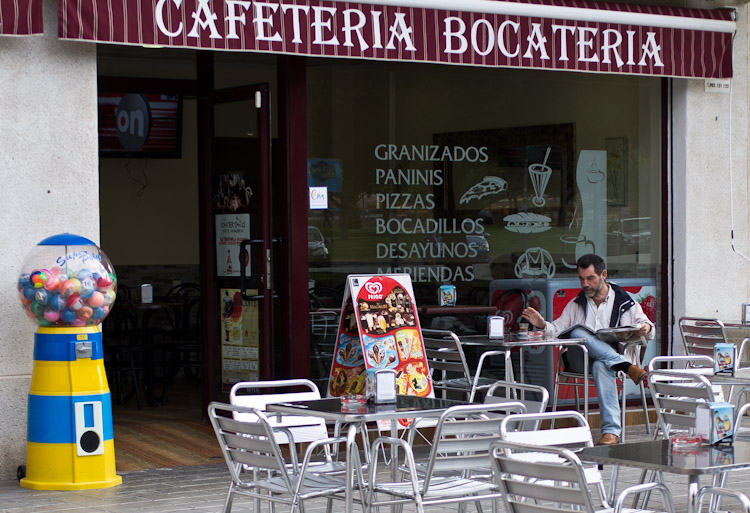 Alternate 9
In the evening, the bar next to the bakery is the place to be. The have a big screen TV in the window, since most people want to sit outside this time of year. Since there is nothing going on in the world of real sport, they have tuned the TV to a channel showing the local barbarity: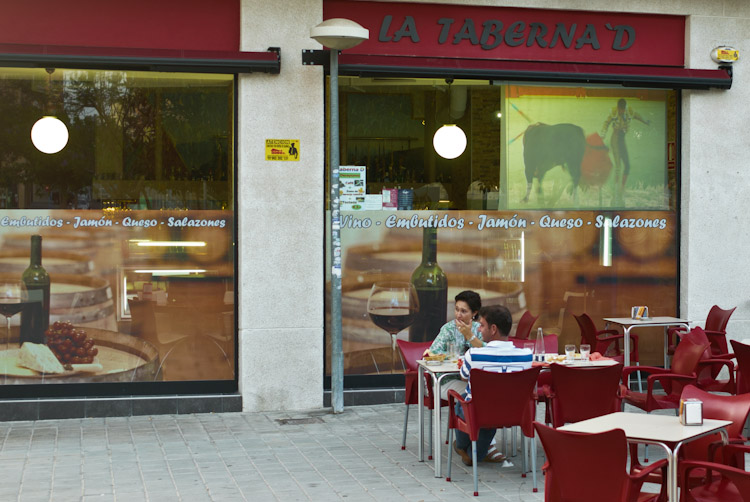 Alternate 10
Avenida Vicente Ramos. In a couple of weeks there will be a big fiesta, Hogueras de San Juan, and the neighbourhood is getting ready: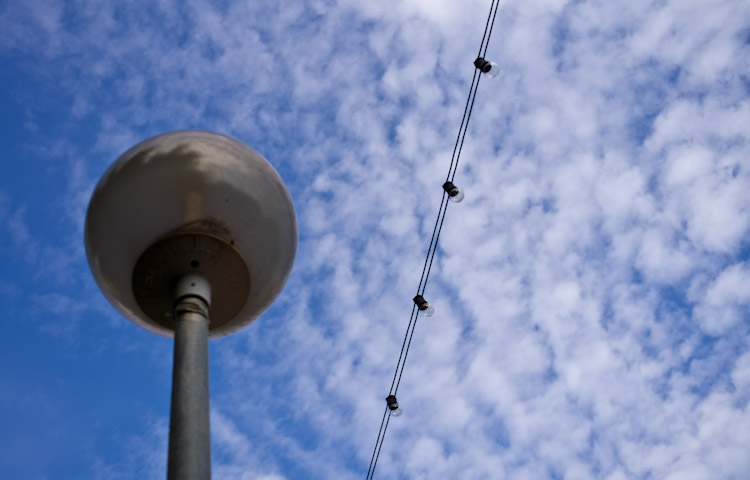 Alternate 11
Flowers do not feature in a big way in my photography, but I liked these:

Alternate 12
Leaves in contre-jour: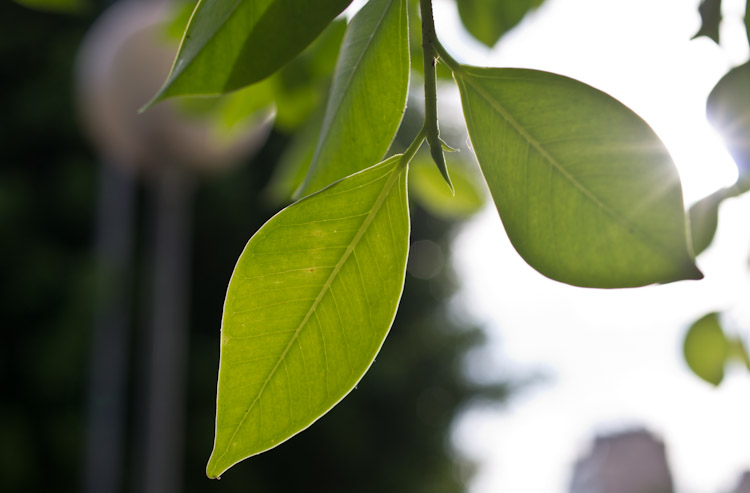 Alternate 13
Once in a while we drive 40 km to a supermarket in La Nucia, just north of Benidorm. My daughter likes to go there because they have various goodies she remembers from our 5 years in the Netherlands: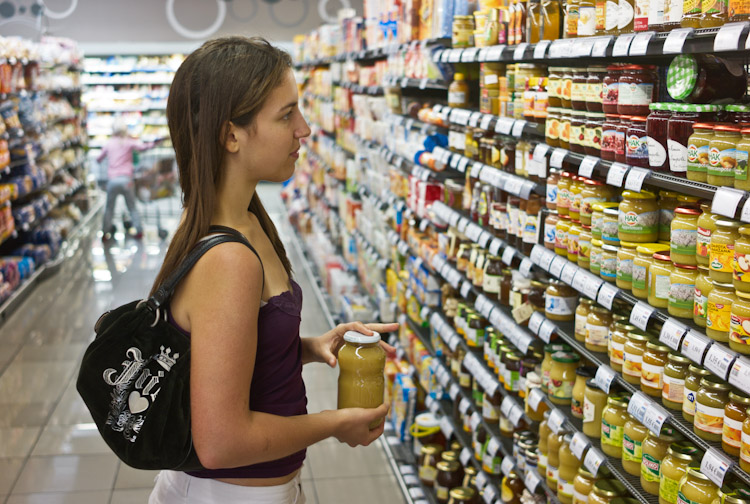 Alternate 14
I like going there because I can buy Norwegian cheese (myseost), Danish herring, and this: