My sister and brother-in-law from Poland came to visit at the beginning of the week. Really, this is not the best time to visit me, as September and October are very busy months at work, but as her birthday is 13th October, my sister always spends the first two weeks of October here. During the week, I even had to make a trip to Paris and Brussels, but I managed to do it with only one night away from home.
40_1
I went cycling Sunday morning, my usual mountain route: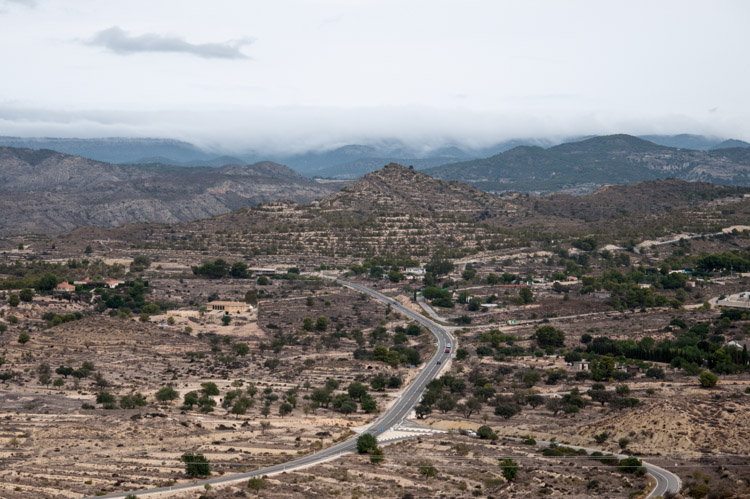 40_2
A sight I pass on the bike every weekend and photograph occasionally, the village of Busot. This is a very pleasant point of the ride, because I have just completed a long climb and am rolling downhill into the village: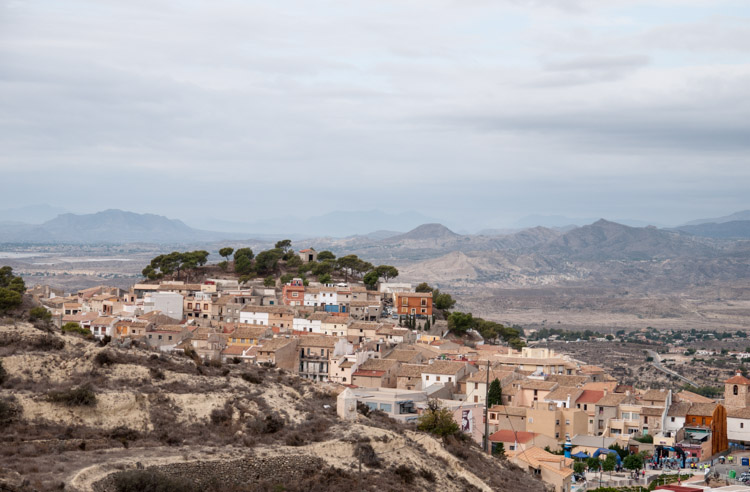 40_3
Later on Sunday, I was waiting for my sister to arrive at Alicante airport: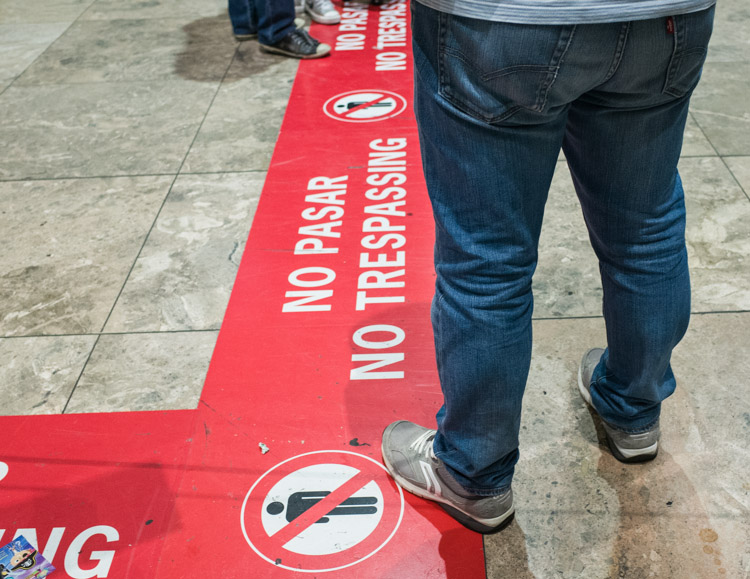 40_4
Once at home, we set up a Polish-Spanish lunch spread on our terrace:

40_5
Monday night, I found myself in Paris, having flown there after work for a meeting early Tuesday morning. No time to play tourist, but a walk in a Paris neighbourhood is always a pleasure, and I needed food:

40_6
The next morning, I also went on a brief walk around the hotel:

40_7
Around 7:15 a.m., I arrived at La Muette metro station. This is an old station building, now a restaurant or café: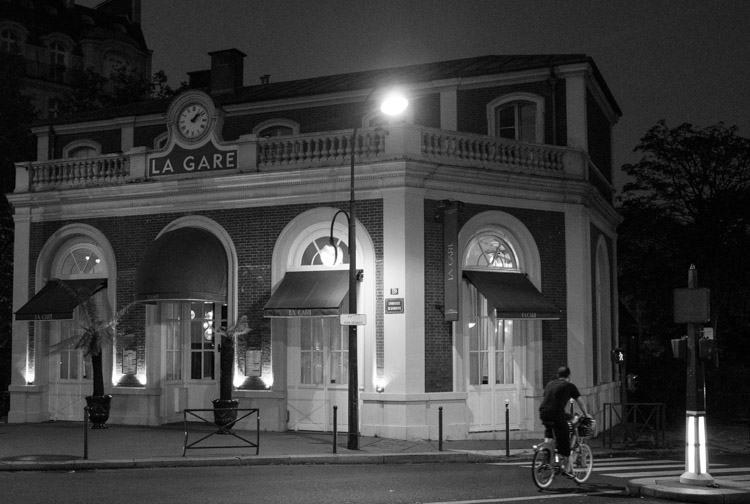 40_8
Another café in the same area, La Rotonde de la Muette. This is where I had a meeting with a senior OECD official starting at 7:30: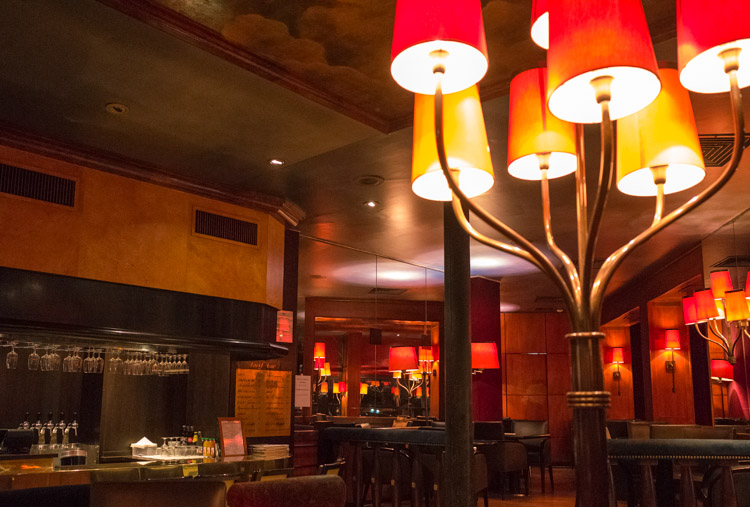 40_9
Meeting over, I made my way to the Gare du Nord from where I had a train to Brussels, leaving at 10:25. I arrived early, so had about 20 minutes to kill with my camera: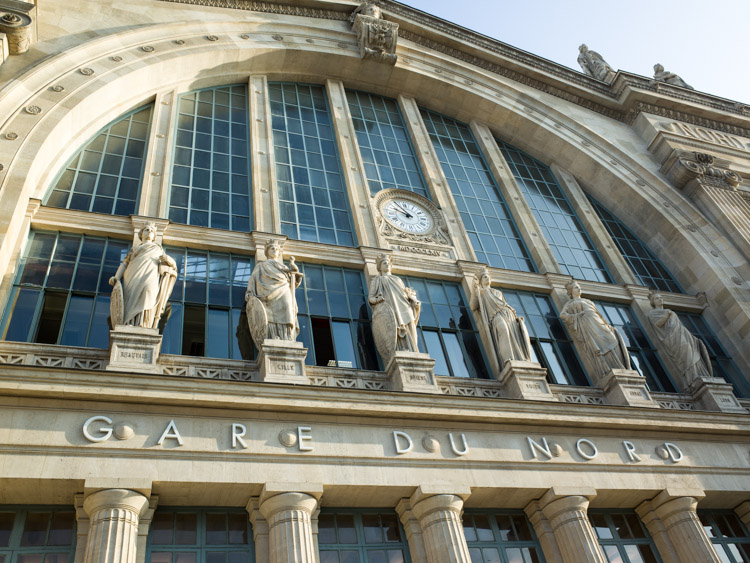 40_10
Waiting outside: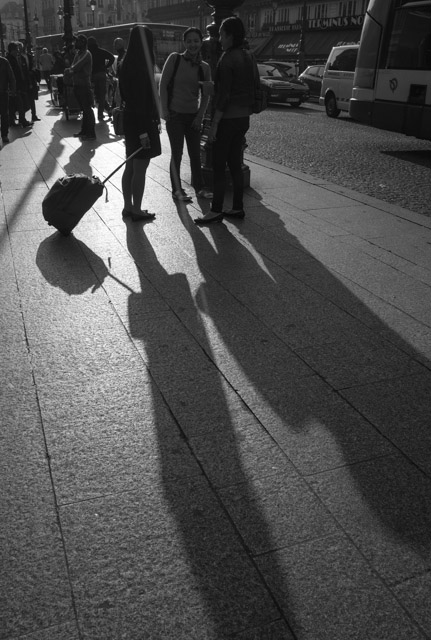 40_11
Waiting inside: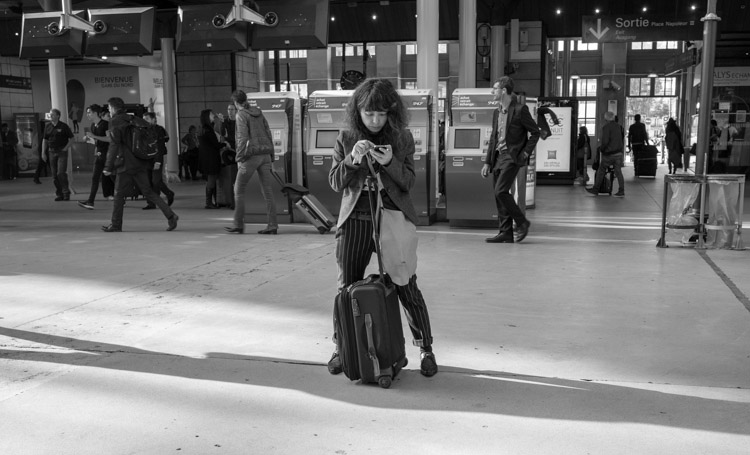 40_12
The train trip from Paris to Brussels is about an hour and a half, so I was in town in time for a meeting starting at 1 p.m. There was even time for a brief walk near our liaison office: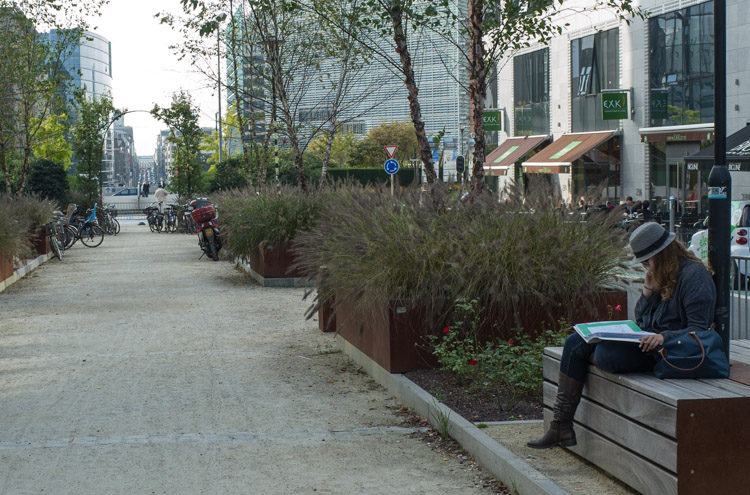 40_13
The weather was nice, but the arrival of autumn is evident in the park: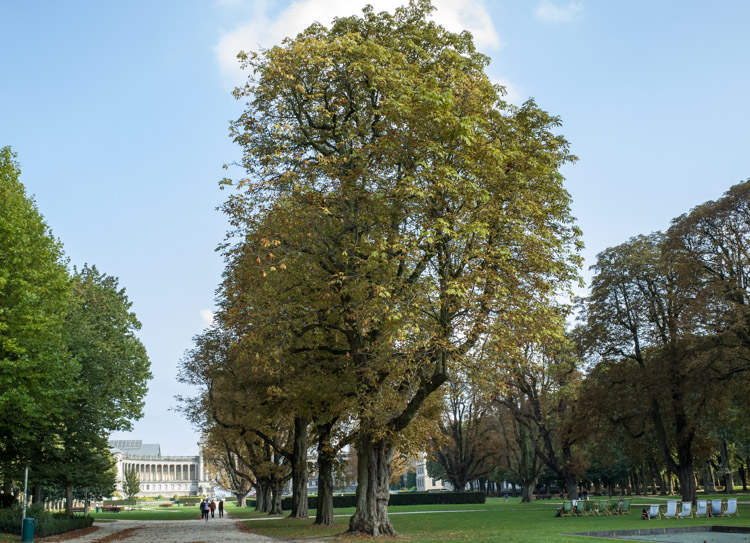 40_14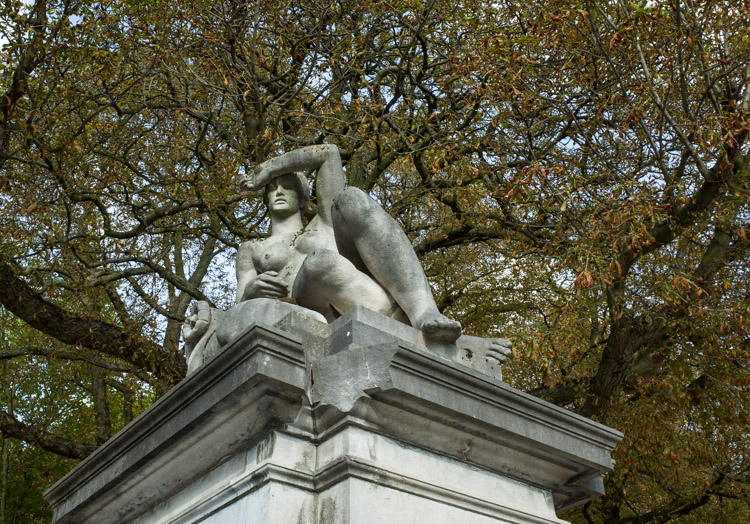 40_15
I flew home from Brussels Tuesday evening and was back at work Wednesday morning. The construction of our new building is entering its final phase. There is a lot of noise around, but also some photo opportunities:

40_16

40_17
I had ordered some goat cheese from Lili, and as usual she delivered during lunchtime on Wednesday. She is a bit shy and difficult to photograph, but I keep trying. Here she is looking up a customer's order (the orders are placed the day before using Google Docs):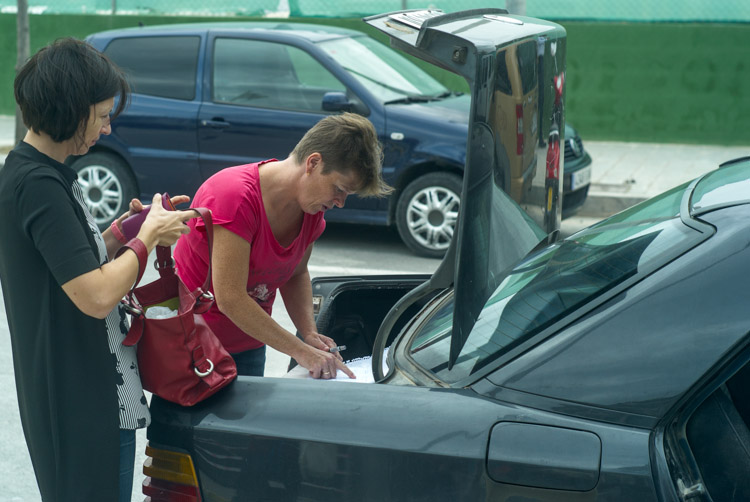 40_18
Looking for the goods: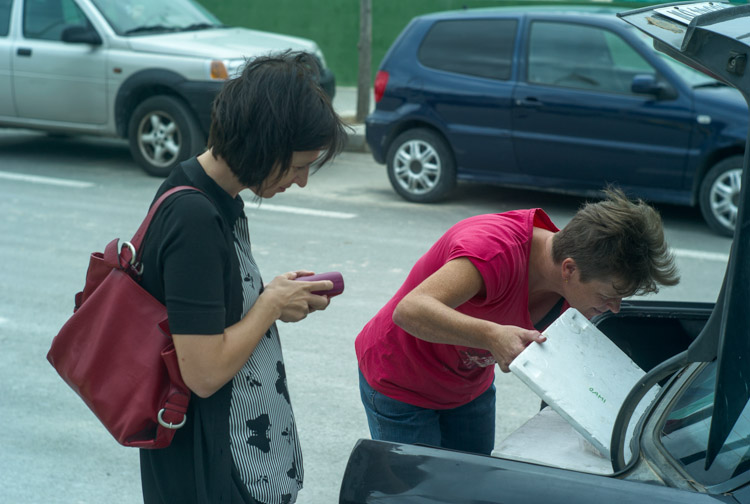 40_19
Cheese and money change hands and the deal is done: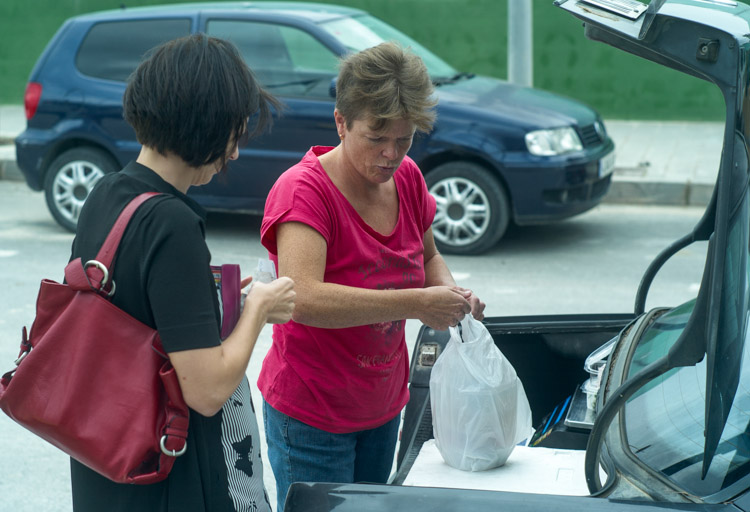 40_20
I took Friday afternoon off to take my sister and brother-in-law for lunch at Hostal Maruja, one of their favourite places around here: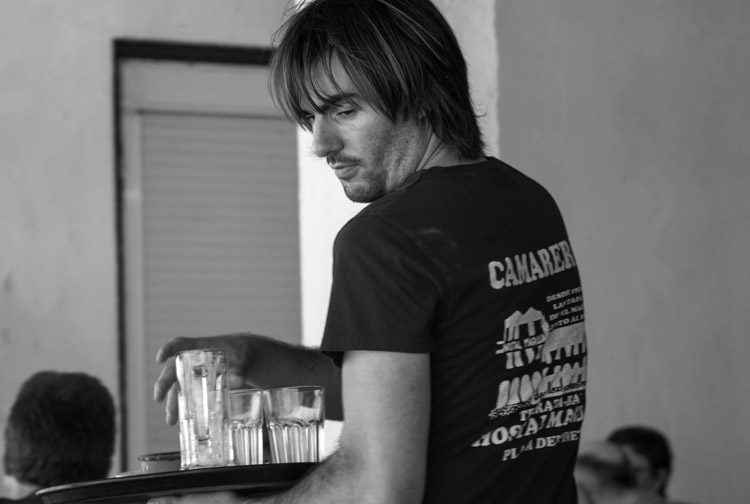 40_21
The views from the Hostal Maruja terrace: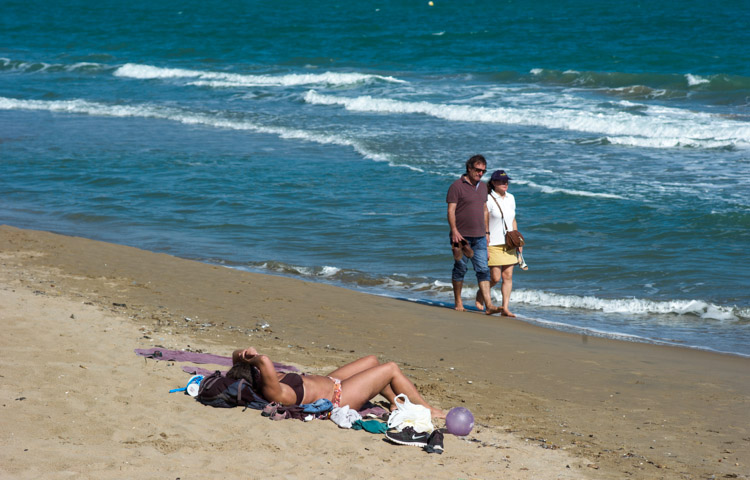 40_22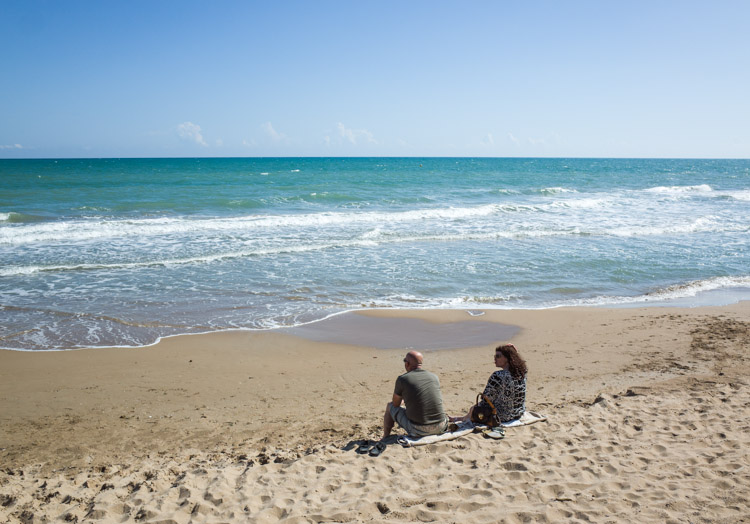 Then a few pictures of the food we eat at Hostal Maruja.
40_23
Ensaladilla rusa: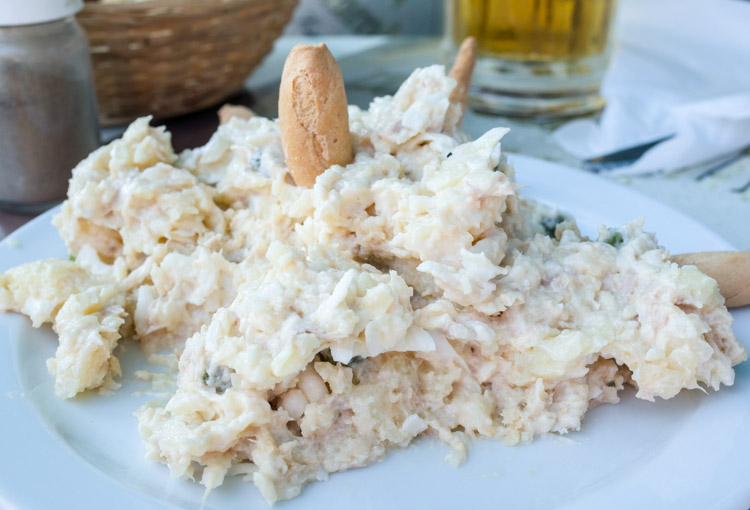 40_24
Pulpo a la plancha: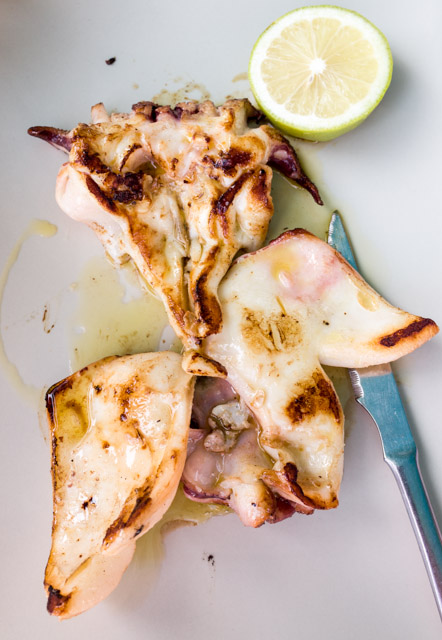 40_25
Patatas bravas: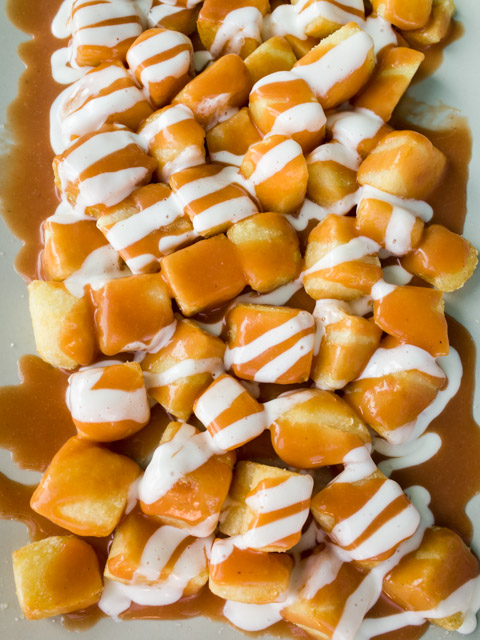 40_26
Gambas: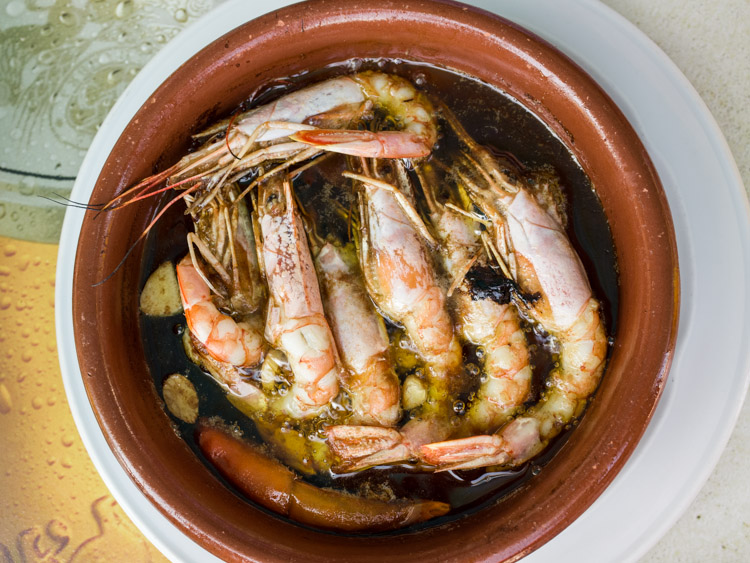 40_27
Pulpo a la gallega: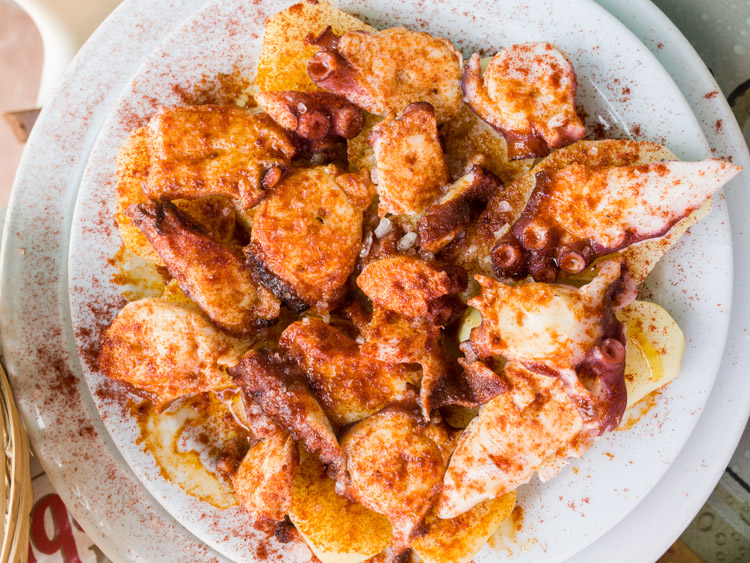 40_28
Sardinas a la plancha: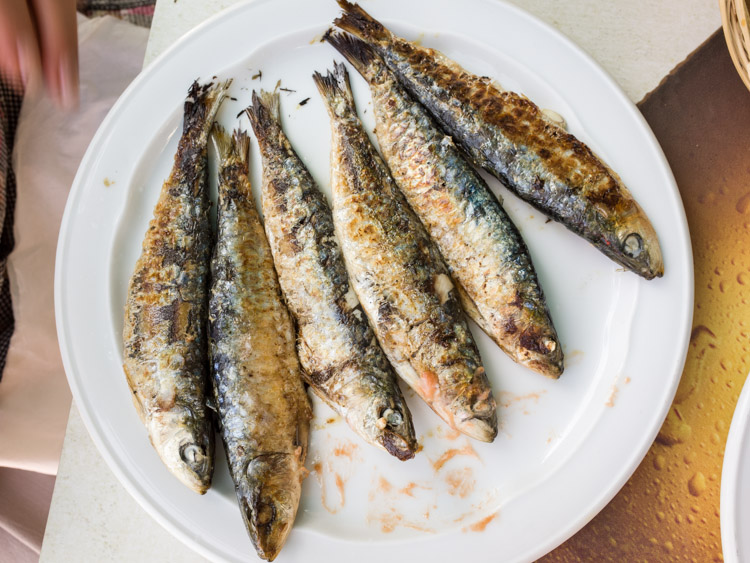 40_29
Afterwards, we stopped in the centre of Alicante and had some dessert at a relatively new place. As the name implies, it is run by two friendly Canadians: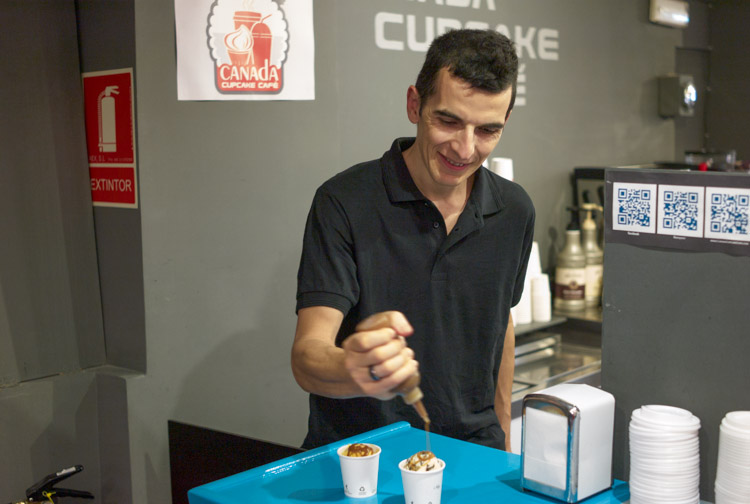 40_30
On Saturday, we took the boat from Santa Pola to the island of Tabarca. This is Santa Pola's waterfront. The doggie is evidently looking for shade: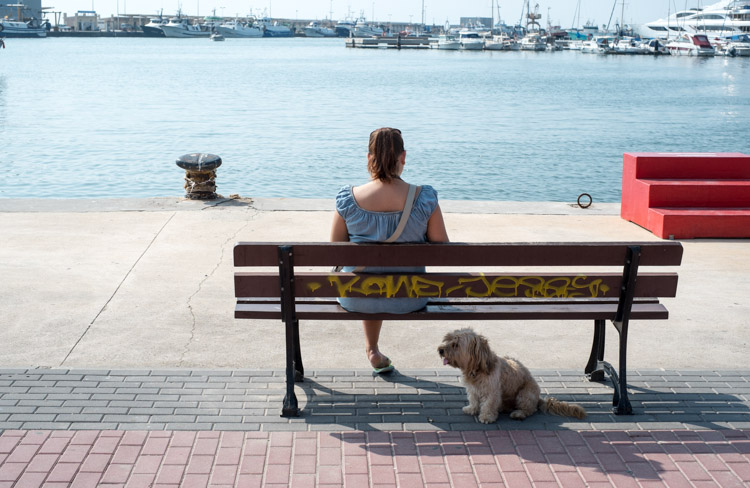 40_31
Old-style movie house in Santa Pola, long closed: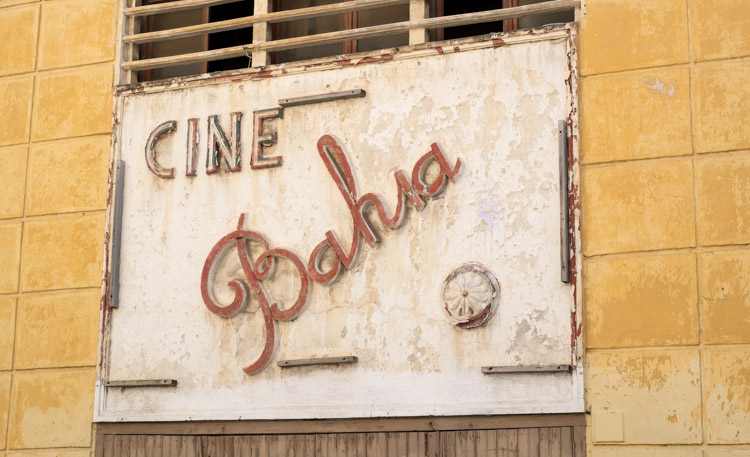 Pictures from our outing to Tabarca can be seen here.