The week began in Boston and ended in New York. Until Wednesday I was basically at work, attending the International Trademark Association annual meeting. From Thursday onwards it was vacation.
Main
I immodestly start with a picture of me, taken with my camera by a colleague. Various law firms and associations host receptions at the INTA; the one given by a large Japanese law firm is among the most popular: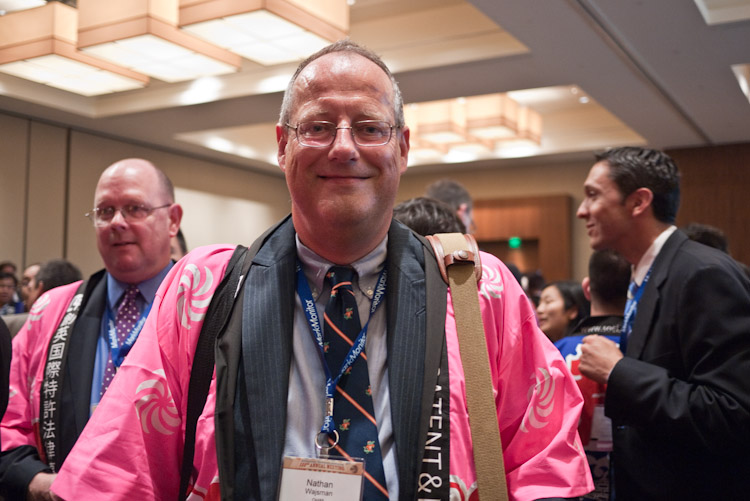 Alternates:
Alternate 1
This is one of the reasons for the popularity of this party, freely flowing sake: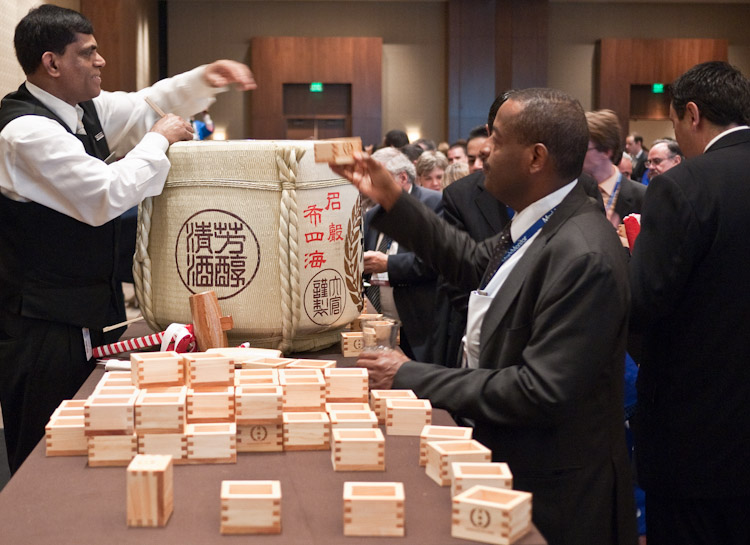 Alternate 2
At another reception, this time at the Boston Museum of Science, cultures are mixing. INTA is a truly international event:

Alternate 3
This picture is all about light and shadow: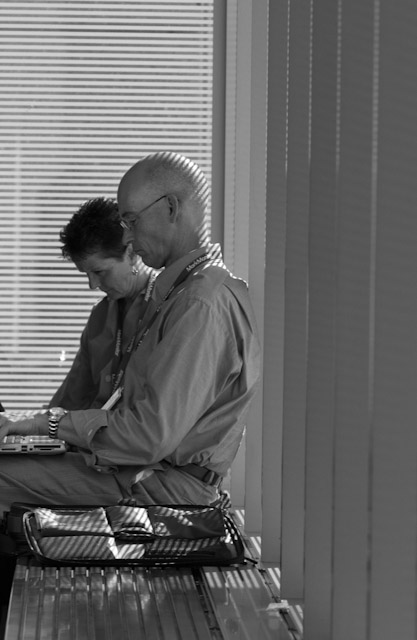 Alternate 4
One early evening we took a taxi to Boston's Chinatown. Somewhat atypically, the taxi driver played only classical music and conversed in French with the French members of our party. Turned out that he was indeed a classical music buff, and an immigrant from Haiti: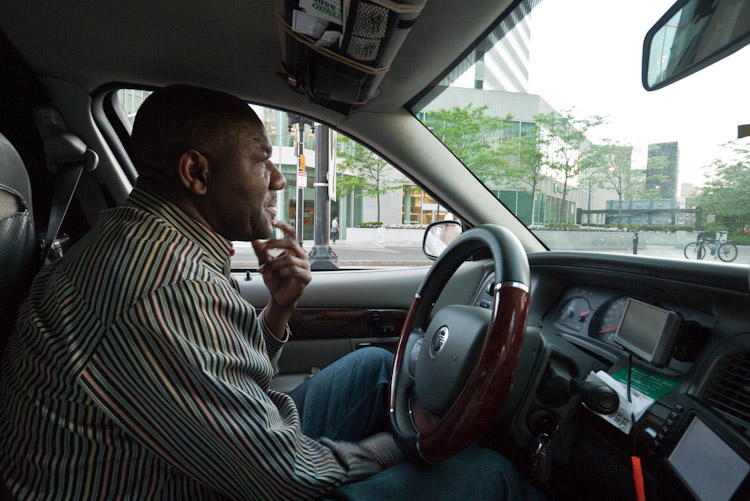 Alternate 5
Boston skyline during a walk from our hotel to Anthony's Pier 4 restaurant: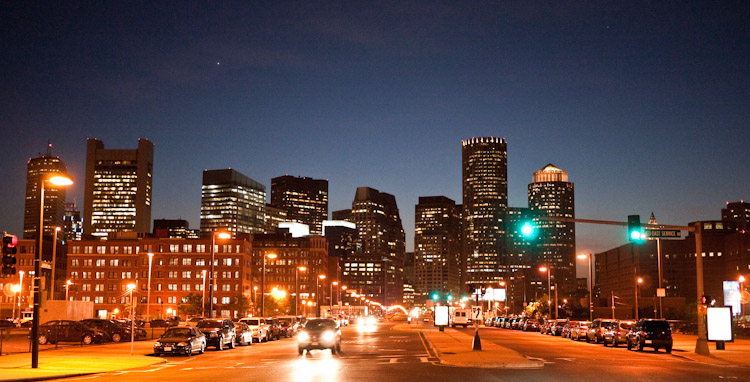 Alternate 6
Oysters at Anthony's Pier 4 restaurant: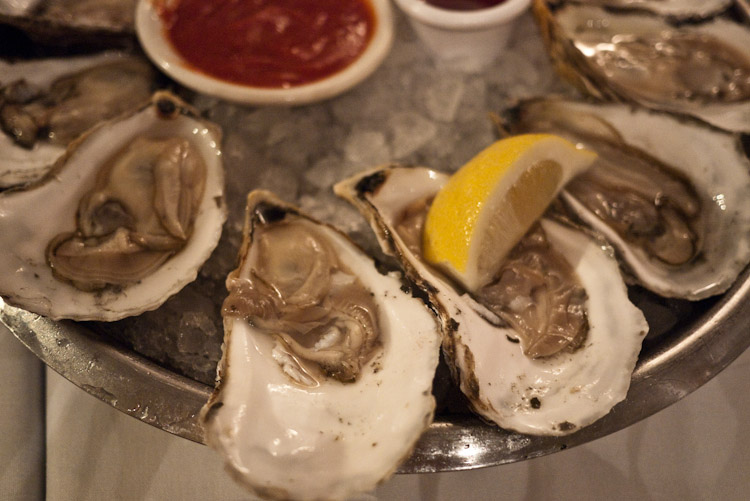 Alternate 7
One of the things I loved about Boston was the city's beer culture, far more advanced than anything I could remember from my 13 years of living in the US, and also much better than what I found in New York later in the week. Here we are at a brew pub in Cambridge:

Alternate 8
This is the waitress who was bringing me the excellent product in the previous picture: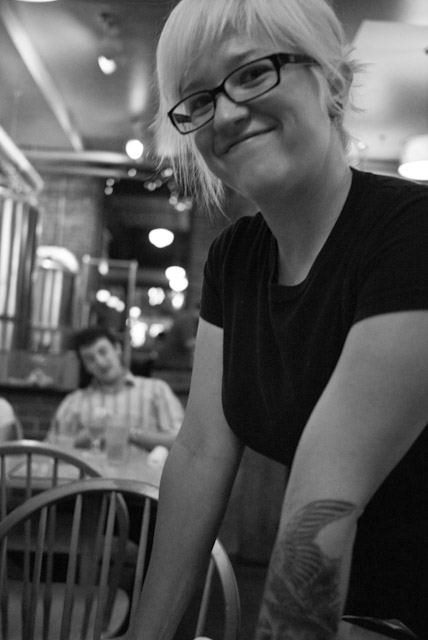 Alternate 9
A street scene on commencement day at Harvard. Everyone in this image looks tense in their own way: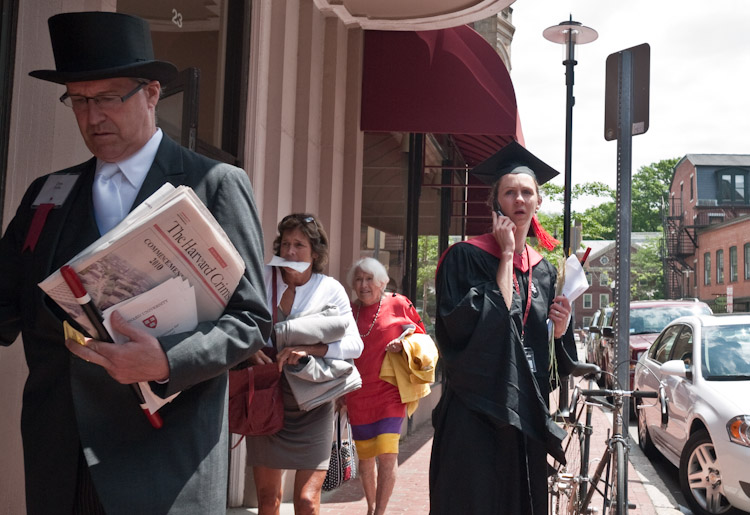 Alternate 10
A father and daughter listen to musicians at the Boston Common: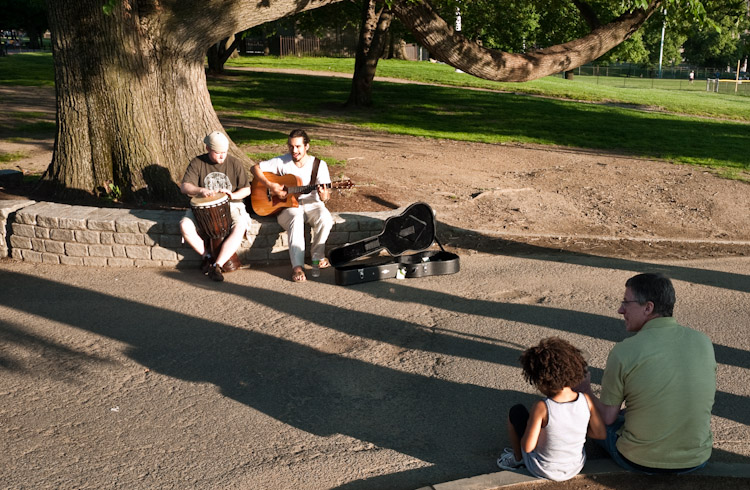 Alternate 11
The little girl was delightful, as was the overall scene: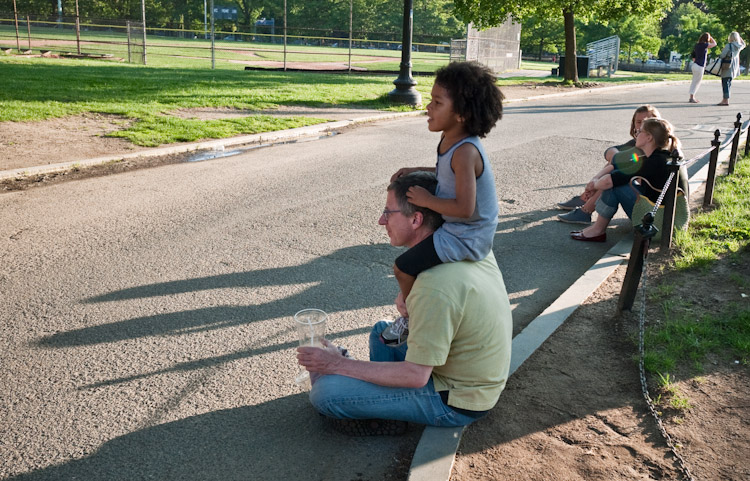 On Friday morning I flew to New York and spent the rest of the weekend there.
Alternate 12
My taxi on the way from JFK to Manhattan: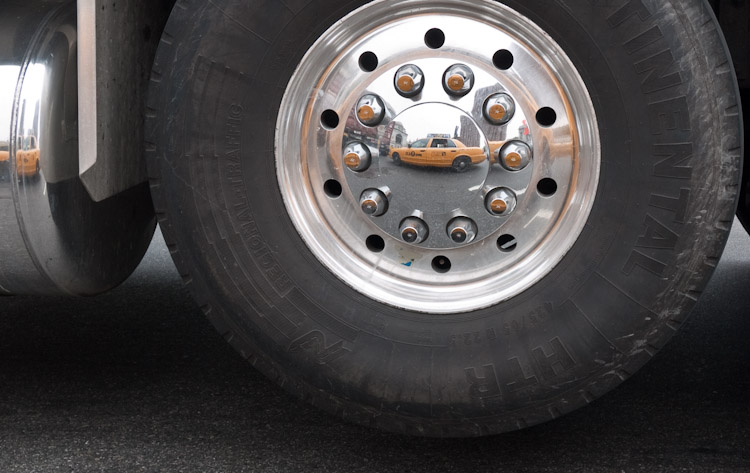 Alternate 13
Walking around Manhattan on Friday afternoon, I happened upon a demonstration outside a BP gas station: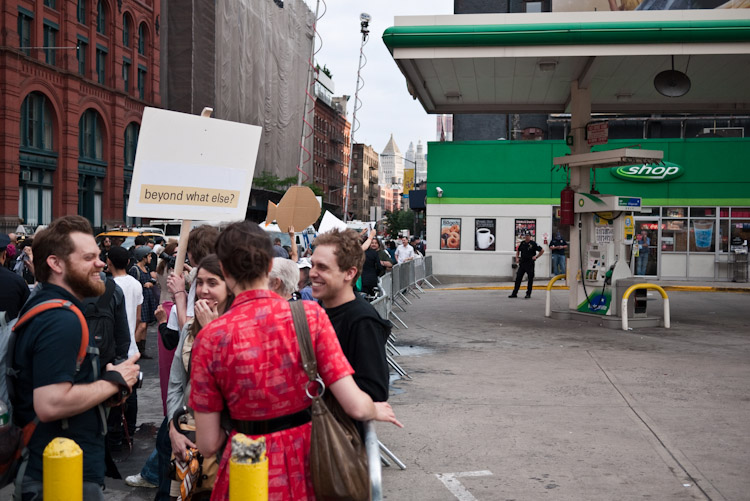 Alternate 14
Activist being interviewed: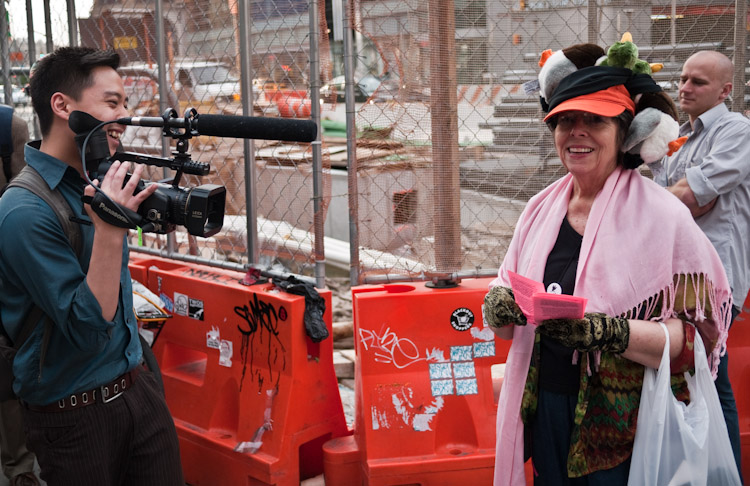 Alternate 15
Washington Square Park in the evening: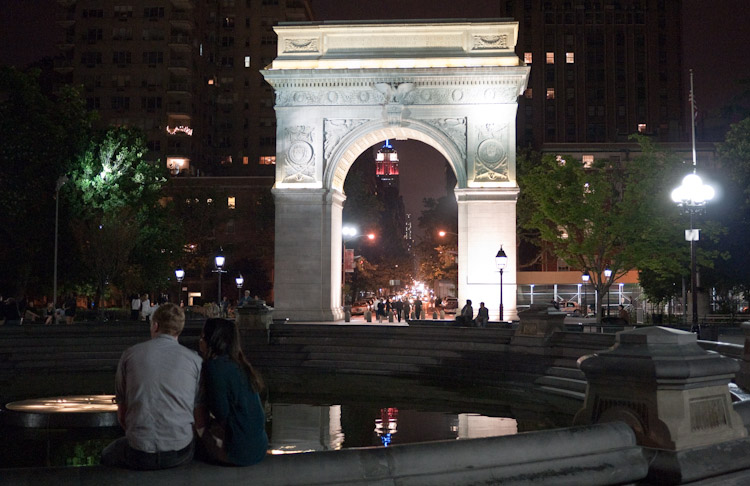 Alternate 16
Subway station in the evening: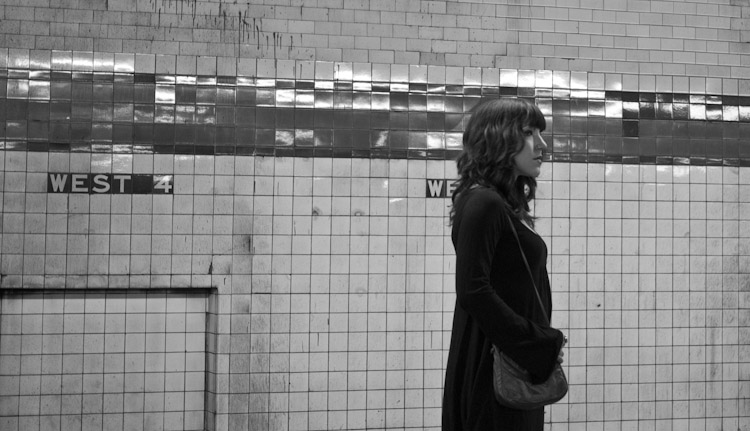 Alternate 17
On Saturday morning my cousin from Florida (she had come up to NYC to spend the weekend with me) and I walked across the Brooklyn Bridge: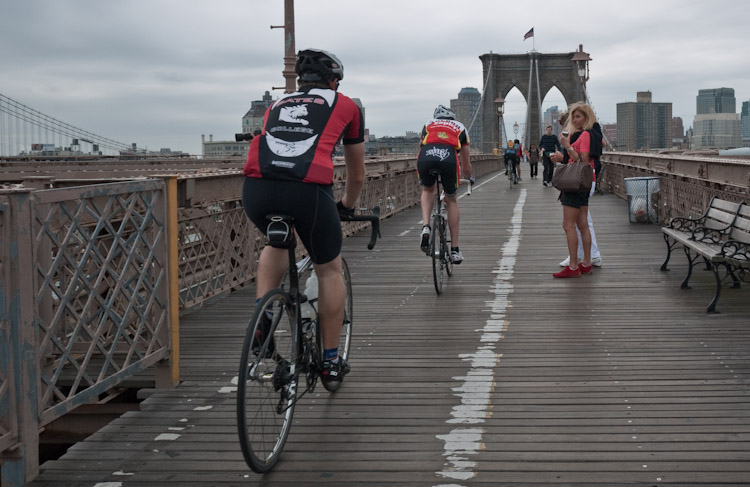 Alternate 18
This woman was wisely watching out for the cyclists, some of whom are quite reckless: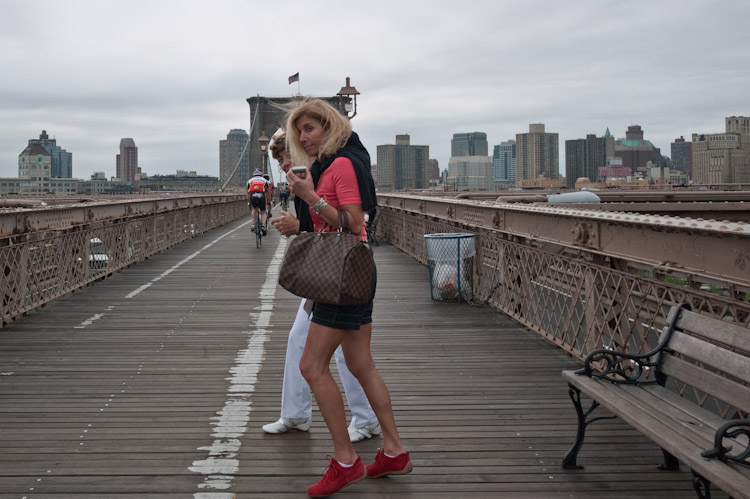 Alternate 19
One of the reasons why walking across the Brooklyn Bridge is a popular activity are views like this: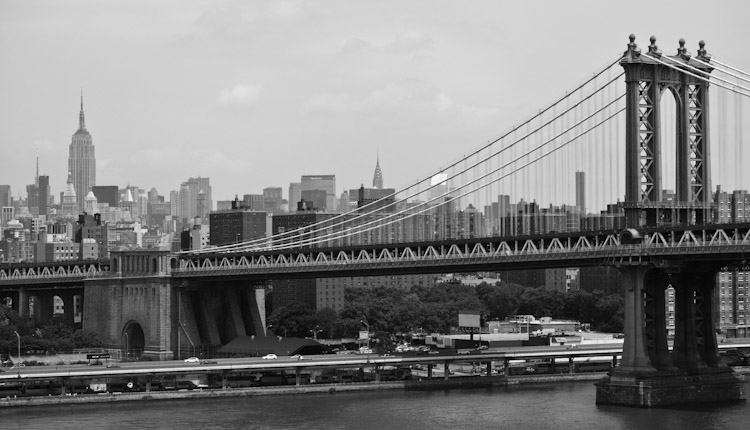 Alternate 20
On the Brooklyn side, waiting outside a coffee shop: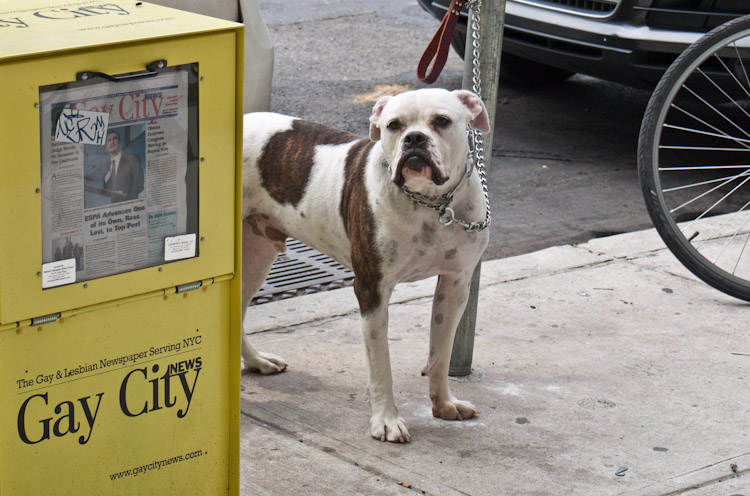 The final two pictures are from a shop called Economy Candy, a wonderful old-fashioned place on Rivington Street, where I was buying Chick O'Sticks and Peanut Butter Chews for my daughter.
Alternate 21
Bulk candy: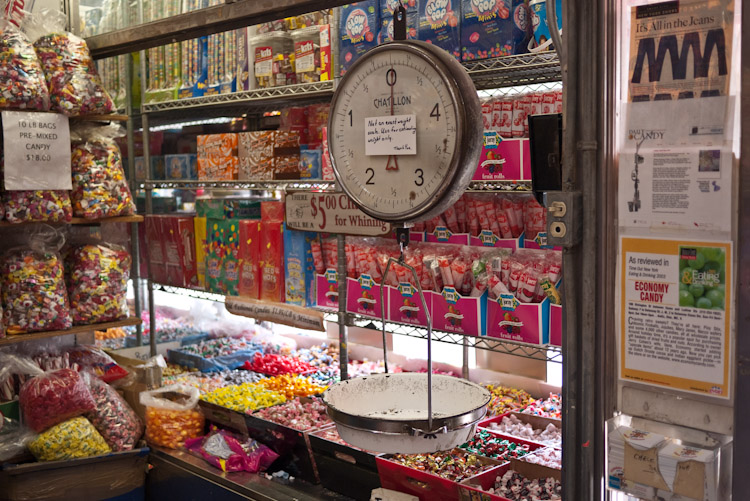 Alternate 22
Señorita in a candy store: