Monday was my last day at the office in 2020, and the latter part of the week was of course marked by Christmas. Last year our family was complete–our son and daughter-in-law had come over from New Jersey; this year we were just the three of us–my wife, me and our daughter–and no meetings with friends during Christmas itself, although we did have our usual Sunday lunch with friends.
52_1
The week started on Sunday with my usual bike ride. In Busot, I happened upon a Christmas performance for children: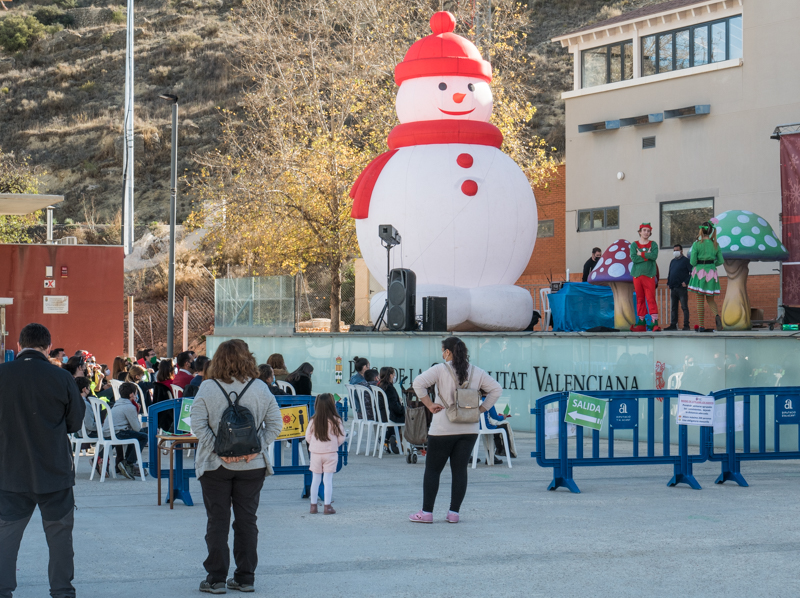 52_2
After assuring the police officer who was there to make sure everyone complied with corona rules that I was not going to join the crowd and that in any event I had a mask in my handlebar bag, I took a few pictures and rode home: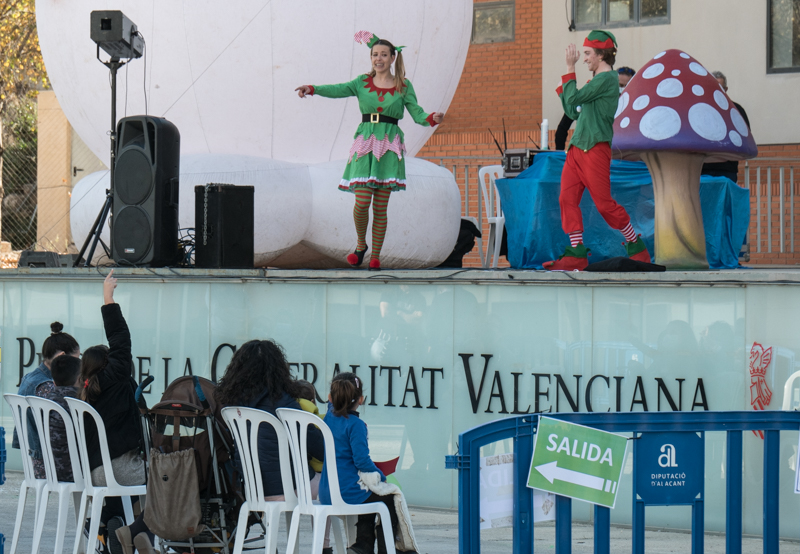 52_3
Later on Sunday, our friends Eliot and Assumpta came for lunch. As always, they brought some goodies to eat, in this case some cecina, a kind of smoked ham, but made of beef, not pork: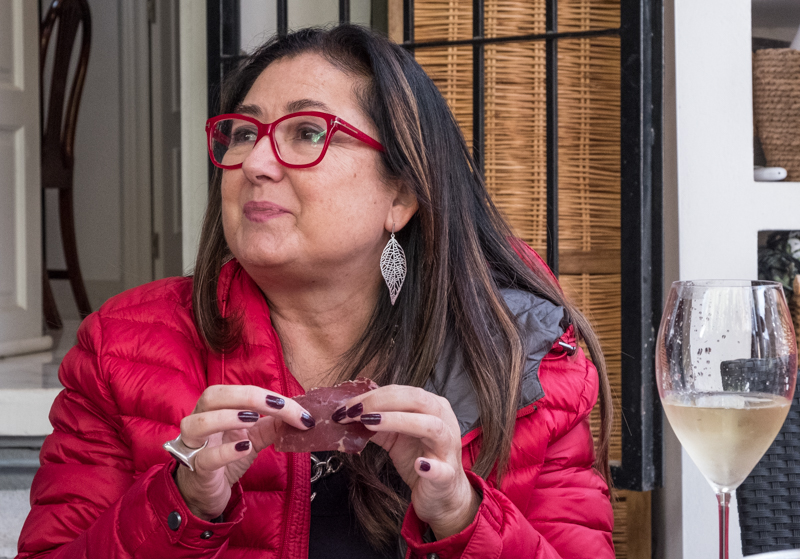 52_4
The we got down to business. My wife had prepared a lunch reflecting my Polish heritage and our years of living in Belgium. So we started with some moules: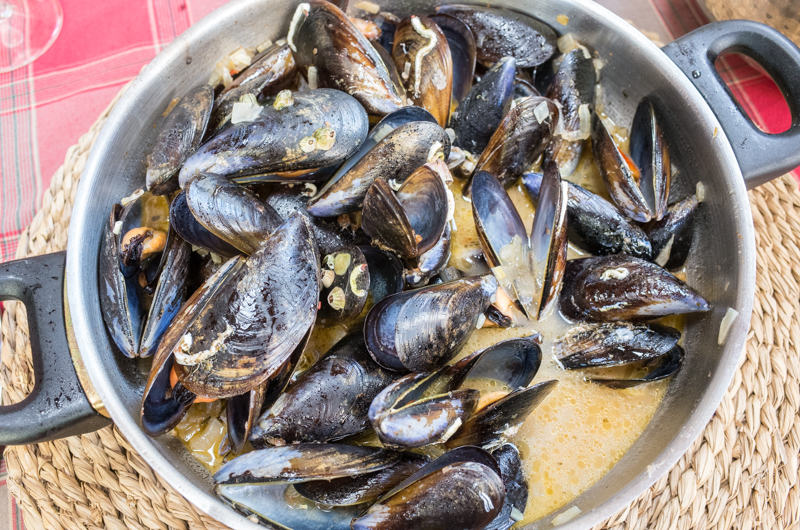 52_5
This was followed by two very traditional Polish dishes. First, gołąbki ("little pigeons", a completely non-sensical name), cabbage leaves with meat or vegetarian "meat" inside: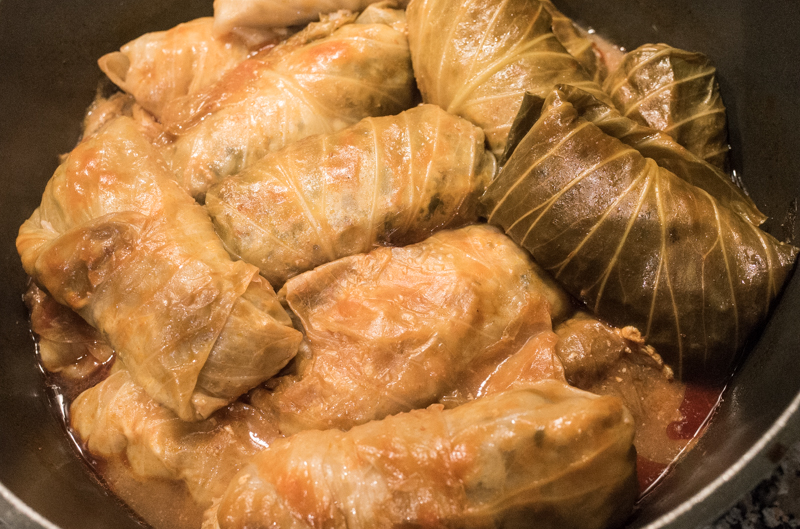 52_6
And then pierogi, a kind of dumpling but fried with onion, with potato and farmers cheese inside: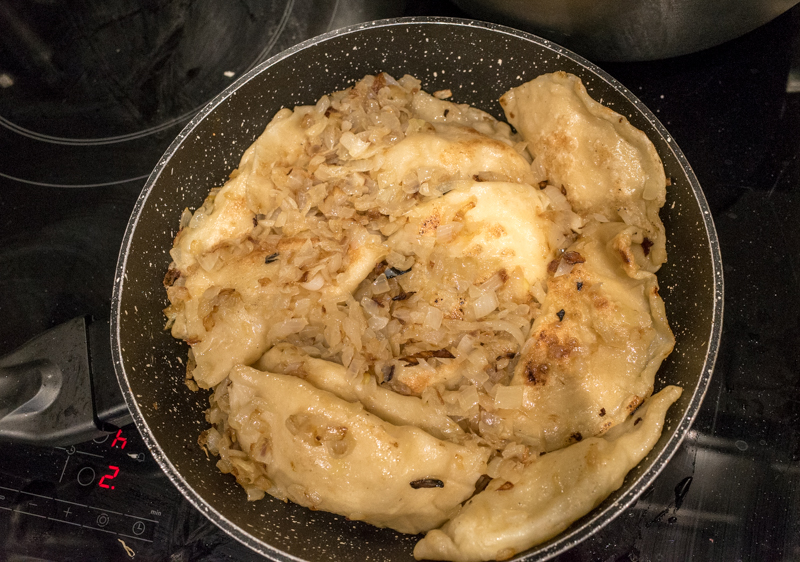 52_7
This is the tool used for shaping the dough for the pierogi: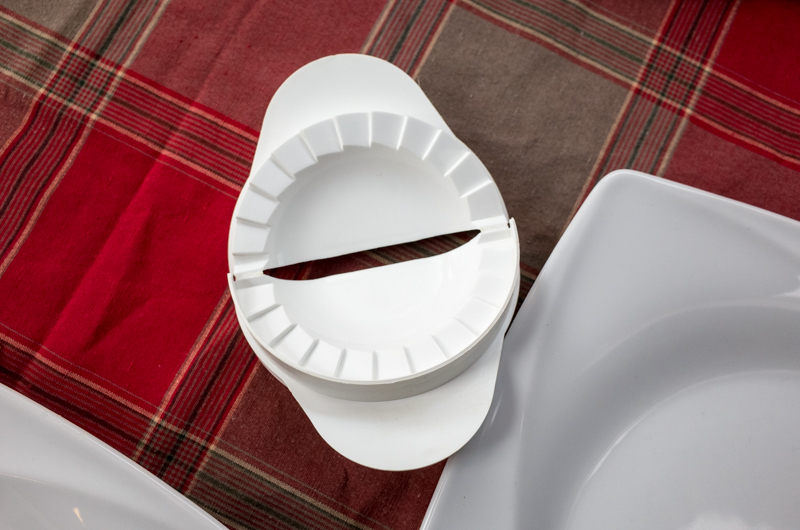 52_8
Of course, the cute Balu came too: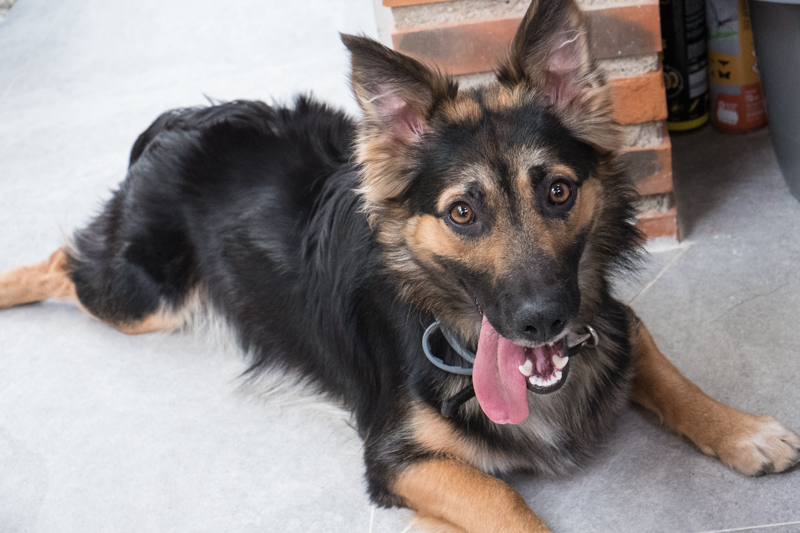 52_9
After lunch, we took him for a walk: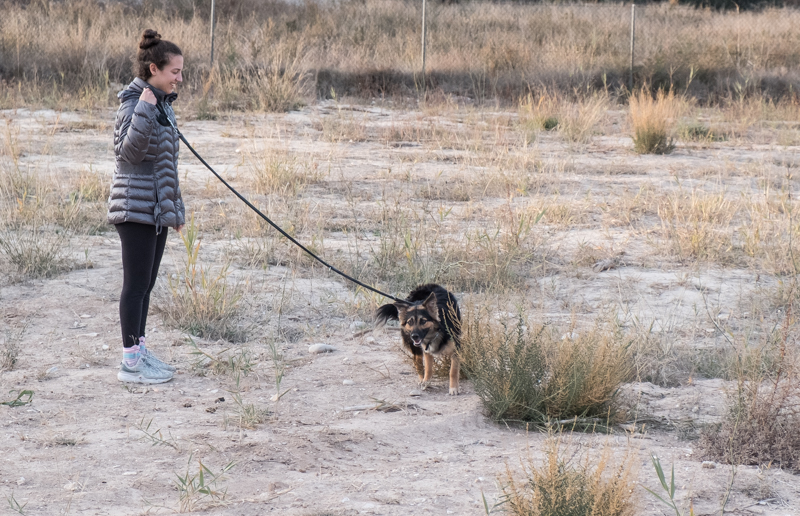 52_10
We passed a house with somewhat confused holiday decorations: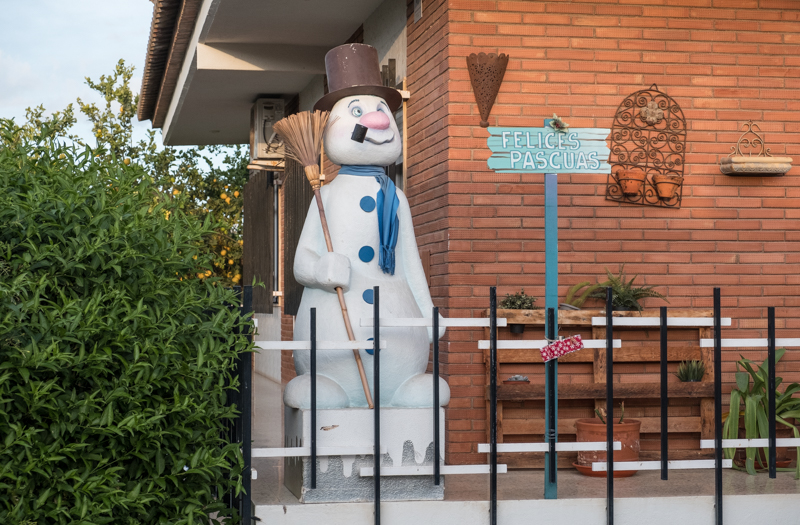 52_11
After the walk, Balu was thirsty: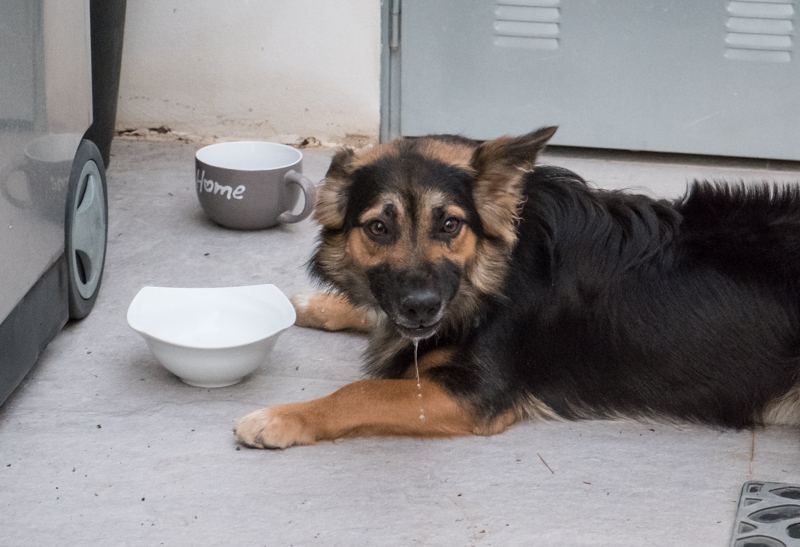 52_12
Monday was winter solstice, and I wanted to take some pictures of the sunset. I stopped at Alicante harbour on my way home from work, but I did not really get any sunset views. However, I did get a rare look at the commercial harbour: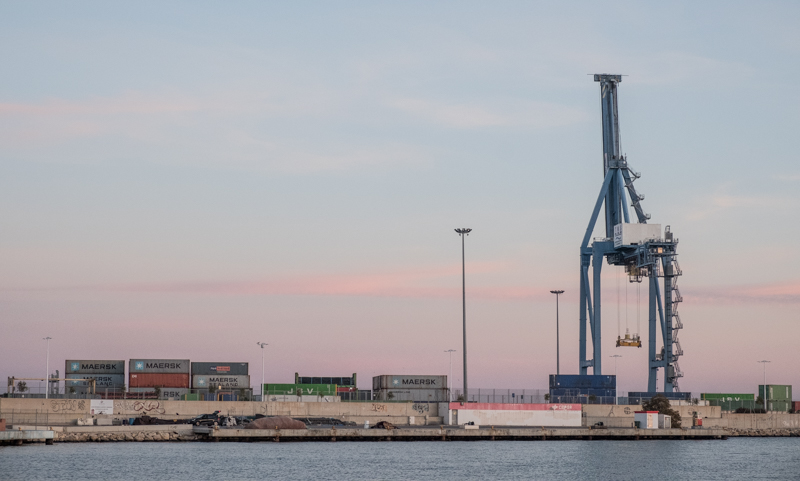 52_13
The fish auction house and a small boat. Alicante is the biggest city around here, but as a fishing port, smaller towns like Santa Pola to the south and Villajoyosa to the north are more important: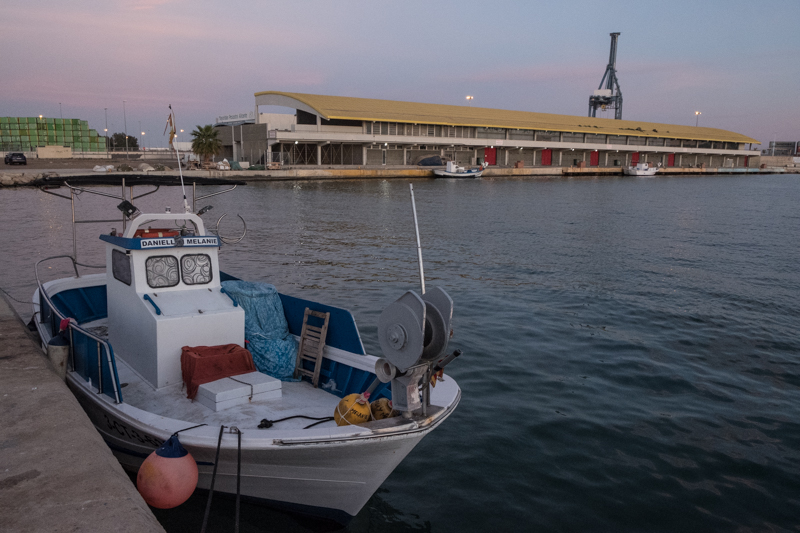 52_14
On Tuesday morning, I photographed the first sunrise after the solstice: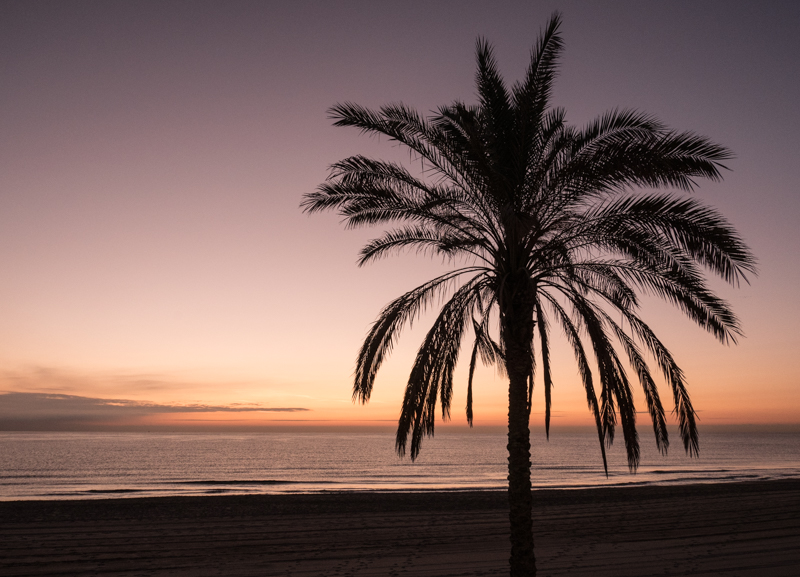 52_15
Later in the day, I went Christmas shopping with my daughter, and we had lunch at a Greek restaurant in the centre: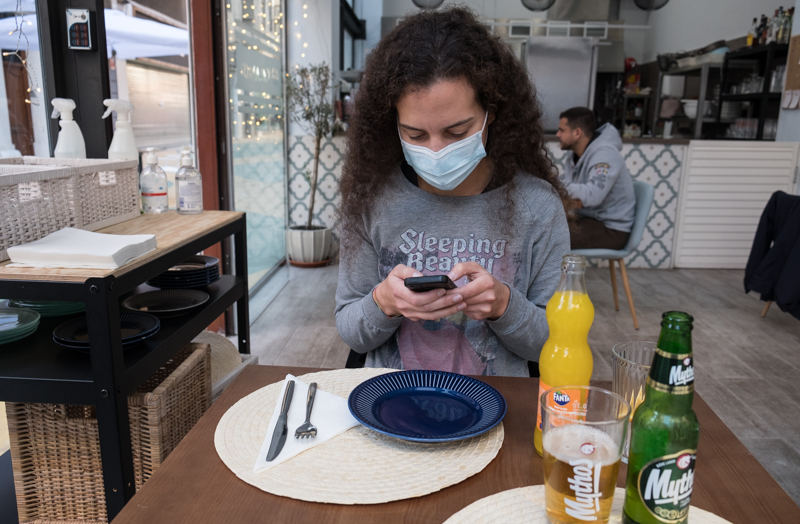 52_16
She had a moussaka: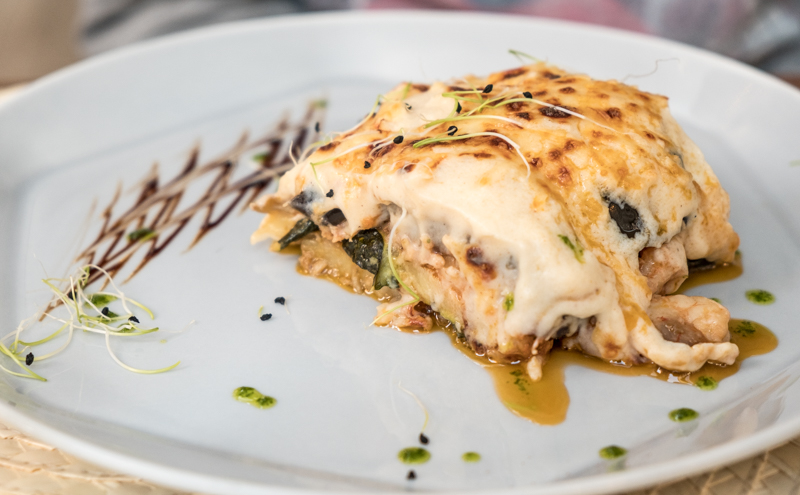 52_17
While I had a goat burger: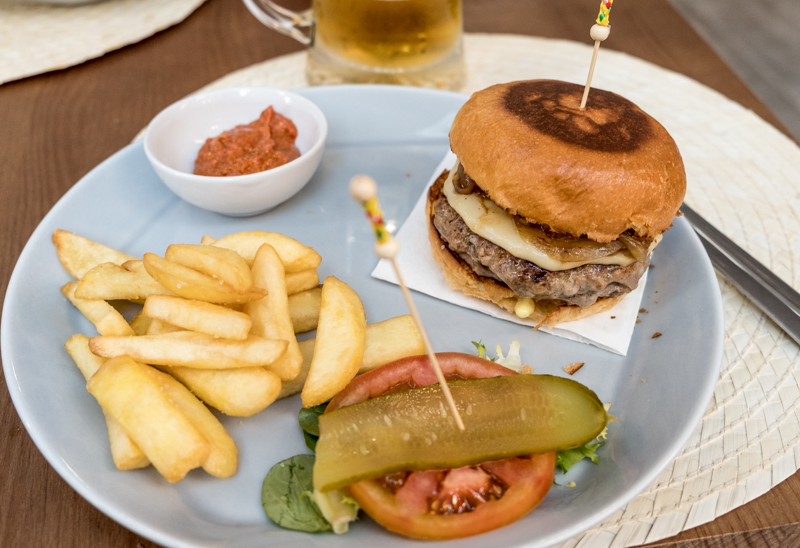 52_18
While walking around after lunch, I noticed some new street art, various colourful installations. Here, cars: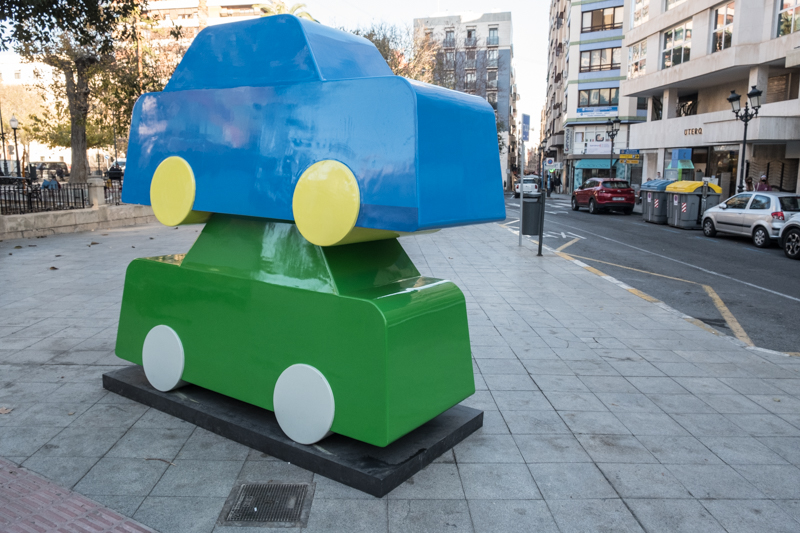 52_19
Yellow ducks on Plaza Canalejas: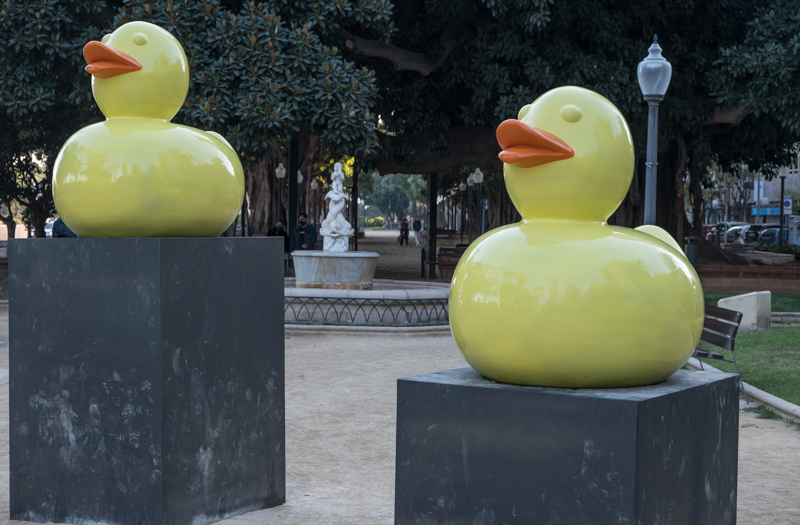 52_20
The little boy is impressed:

52_21
On Wednesday morning I drove a few km north, to the centre of El Campello, to enjoy the sunrise there. I parked and walked down to the beach on a walkway among apartment buildings: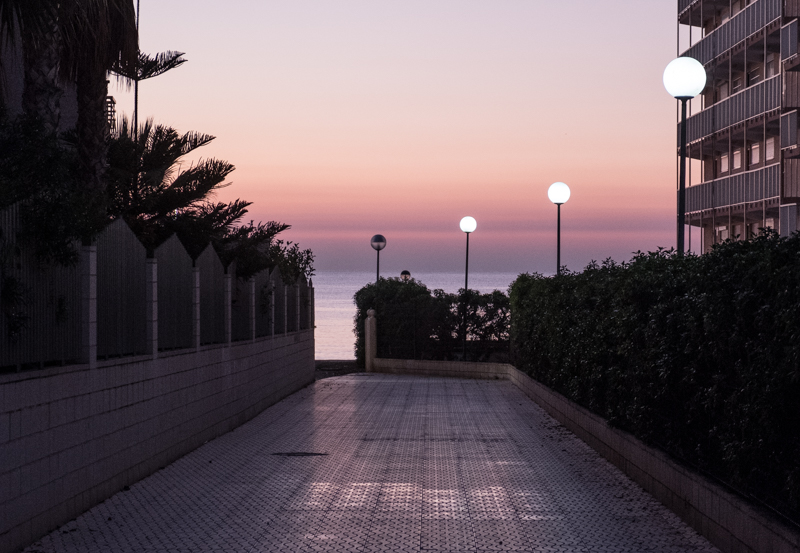 52_22
The path took me to the dog beach; I remember taking Cheeta there, the last time in 2016: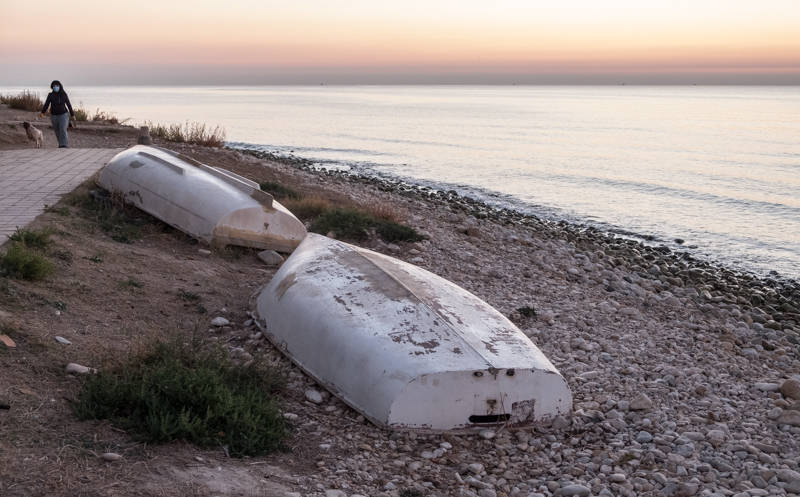 52_23
Some rowers out practicing in the dawn light: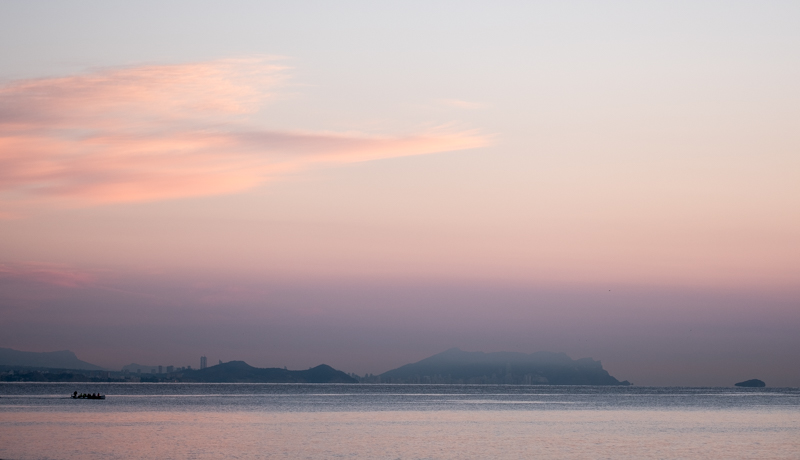 52_24
Finally, the sun emerges over the Mediterranean: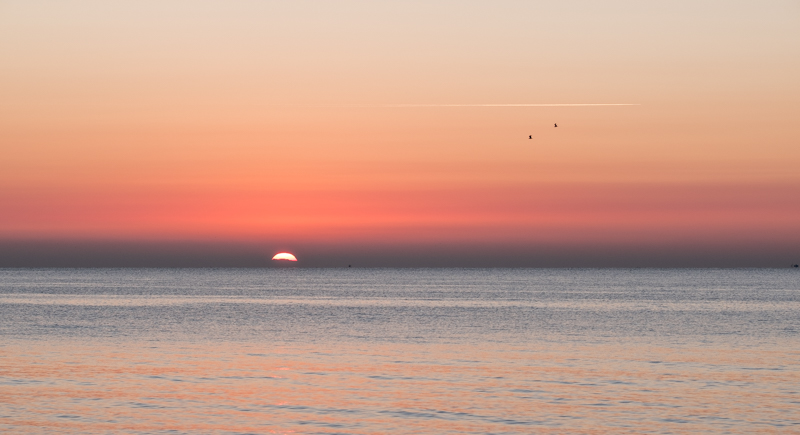 52_25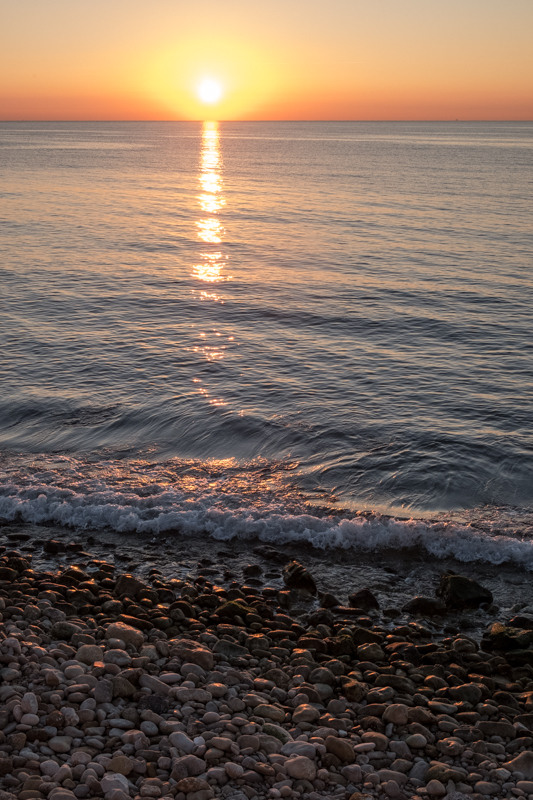 52_26
El Campello beach, illuminated by the rising sun: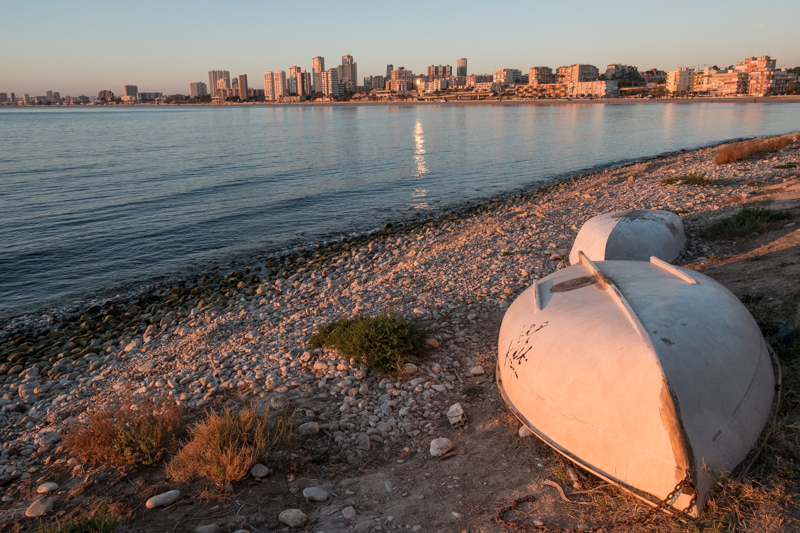 52_27
Thursday started with a nice bike ride in the mountains. The road between Aigües and Relleu provides some of the nicest views in the area: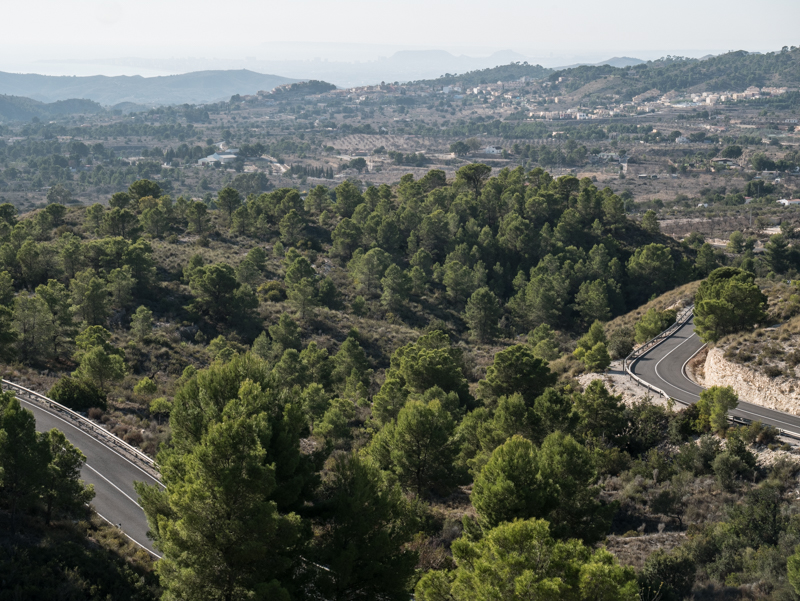 52_28
Other cyclists were out enjoying it as well: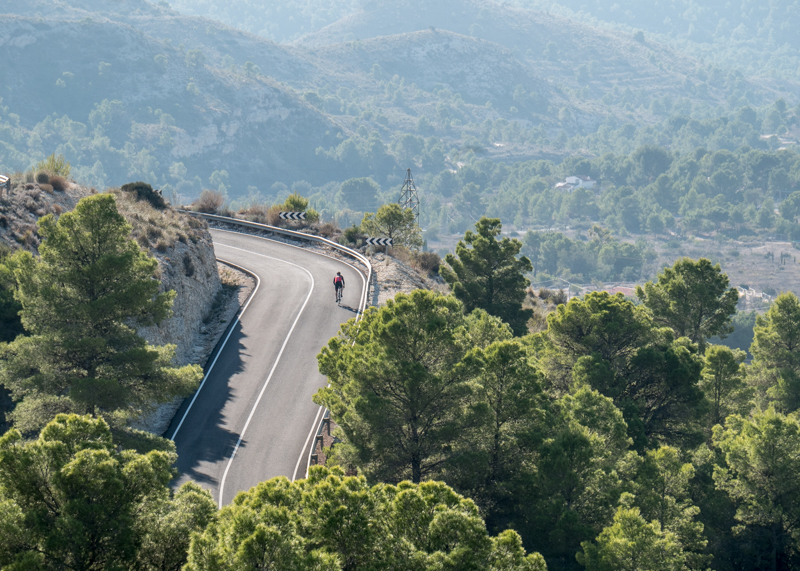 52_29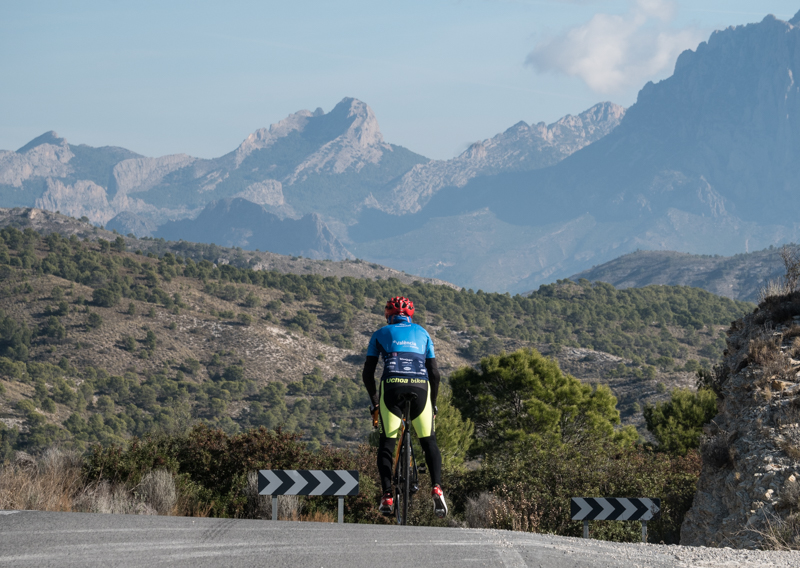 52_30
Then it was Christmas Eve, and Monica got dressed for dinner: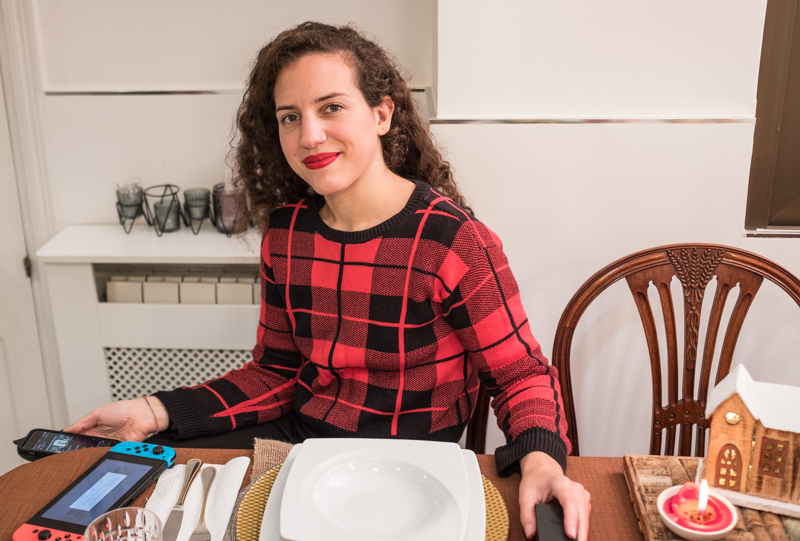 52_31
My wife made baked hake stuffed with shrimp, with bechamel sauce on top. It was delicious: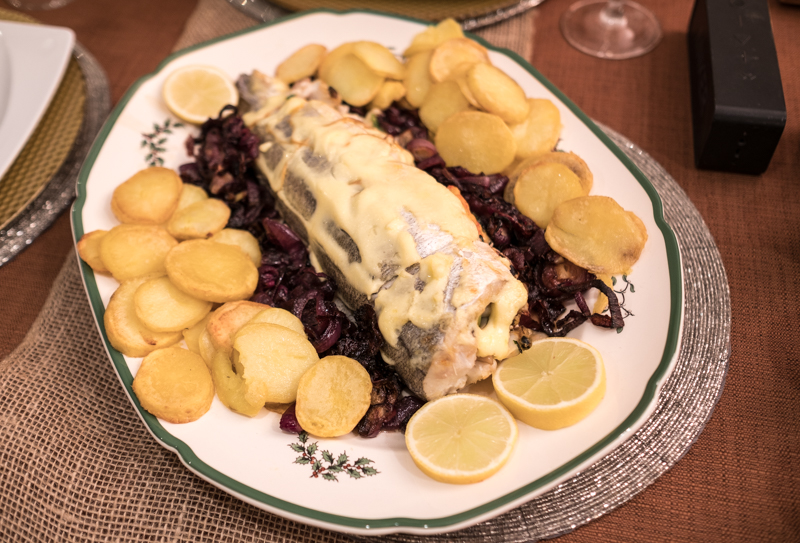 52_32
Then Christmas morning arrived, and we did the gift exchange. It was a bit subdued compared to last year, when my son and daughter-in-law were here as well. But still: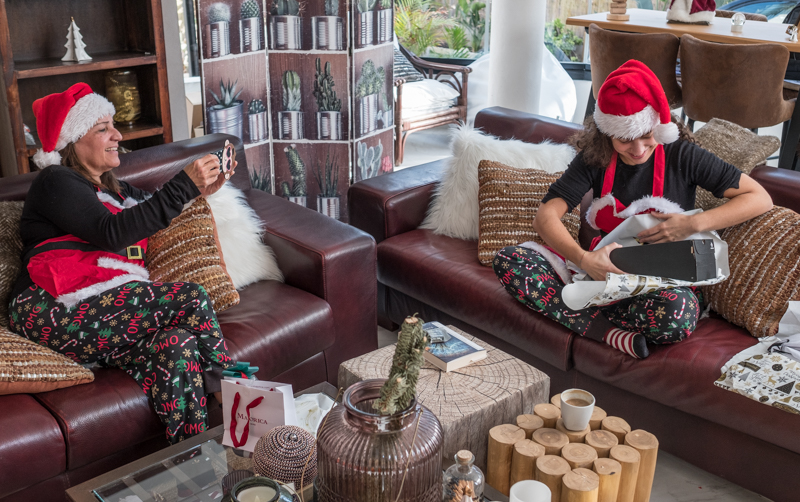 52_33
My wife opens one of her presents, some jewellery from Majorica that my daughter and I had bought during our outing earlier in the week: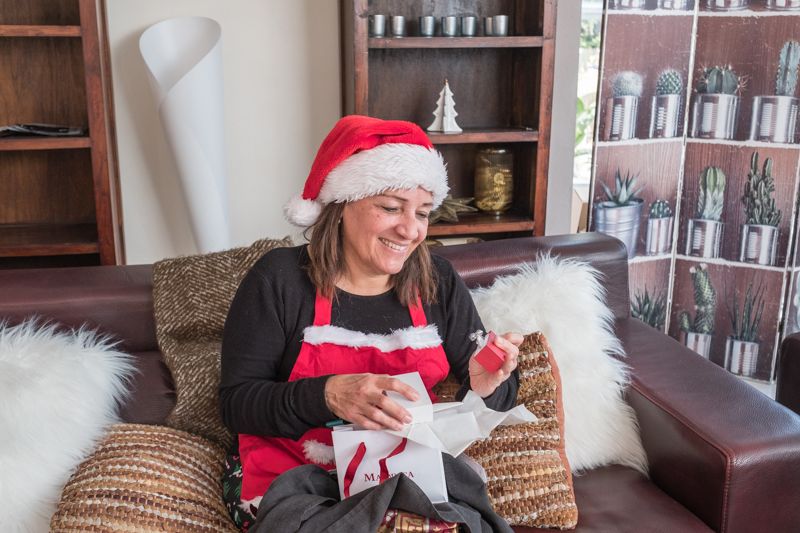 52_34
Monica got a Cuddly Reader, a device for reading a book or a tablet in bed: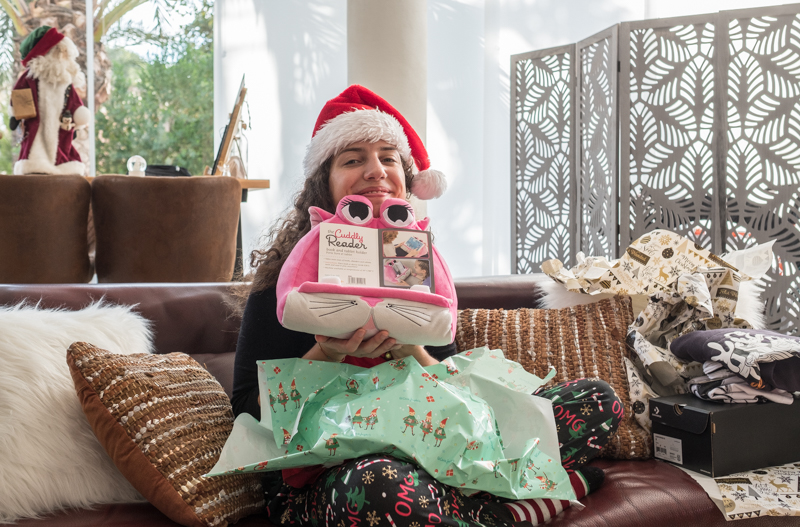 52_35
And then Santa brought her an iPad Air: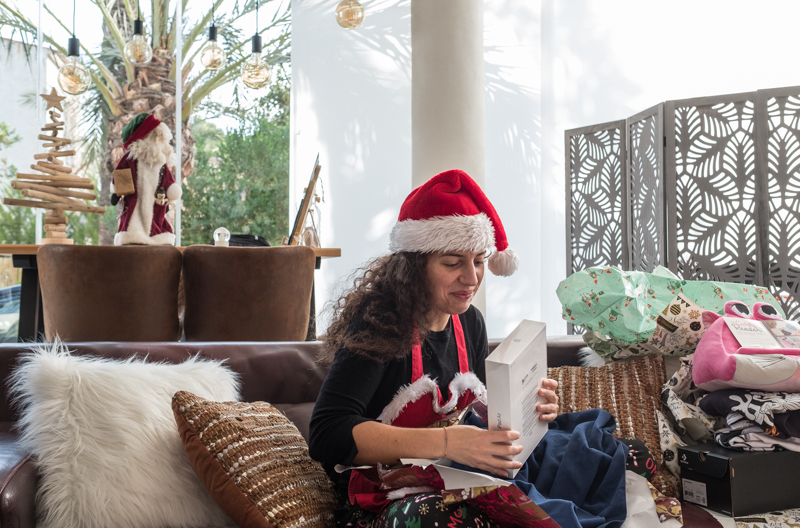 52_36
As we do every year (at my wife's insistence), a Christmassy family portrait was taken. A last-minute wardrobe adjustment: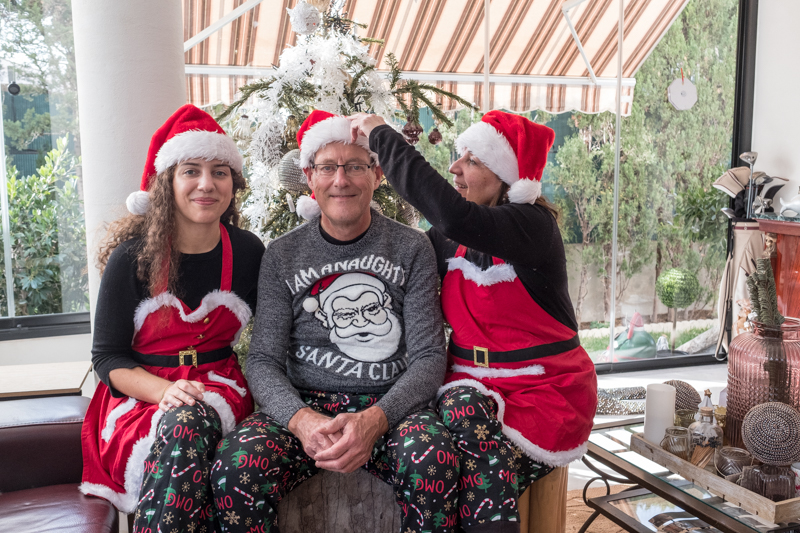 52_37
And then we donned the special masks and let the camera do its job on self-timer:

52_38
In the evening, my son and I played a game of chess online, something we both enjoy doing from time to time. The game is played on the computer, while the iPad is used for chatting. Not quite the same as sitting in the same room, but better than nothing: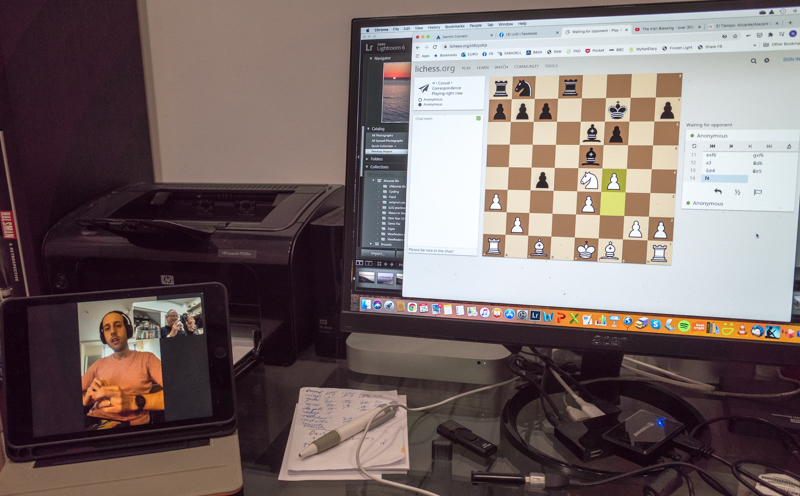 And that was our Christmas.