All the images this week are from England. My son and I had some business to take care of in London Wednesday morning, so we flew up there the day before and spent the night with friends in Crawley, close to Gatwick. Tuesday afternoon I took the train down to Brighton with my son and one of his best friends, Chris, to have a look at a traditional English seaside resort.
Main
On the train, my son and his friend share a song on an iPod: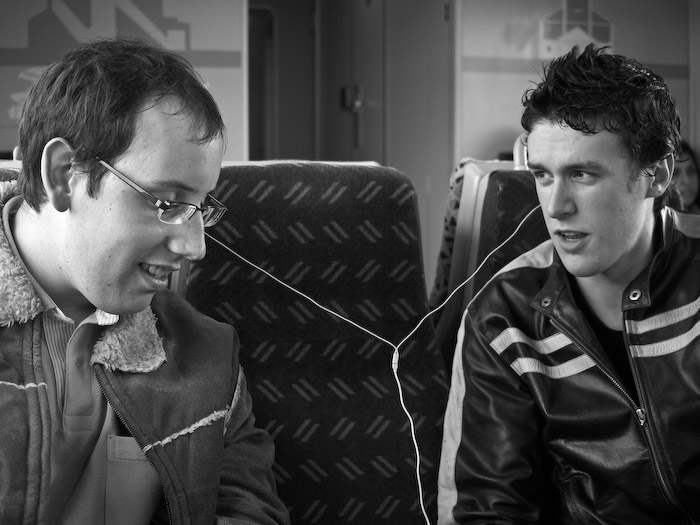 The alternates:
Alternate 1
I had been told that Brighton is full of eclectic characters, and I was not disappointed: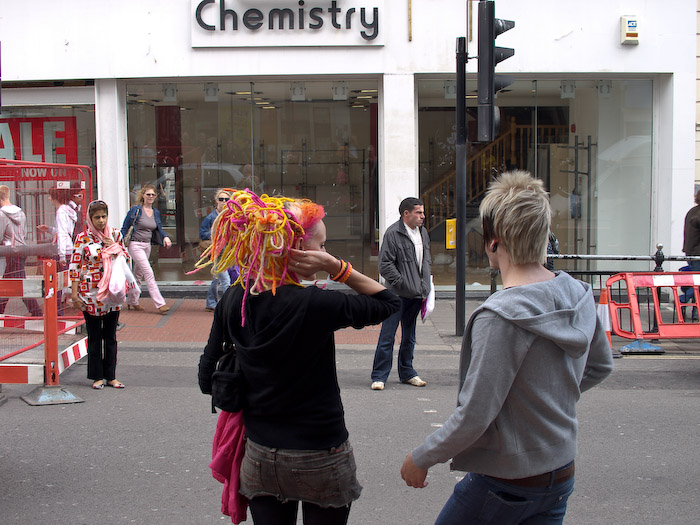 Alternate 2
It was mostly dry, but it was cold and windy, especially for someone who had just flown in from Alicante: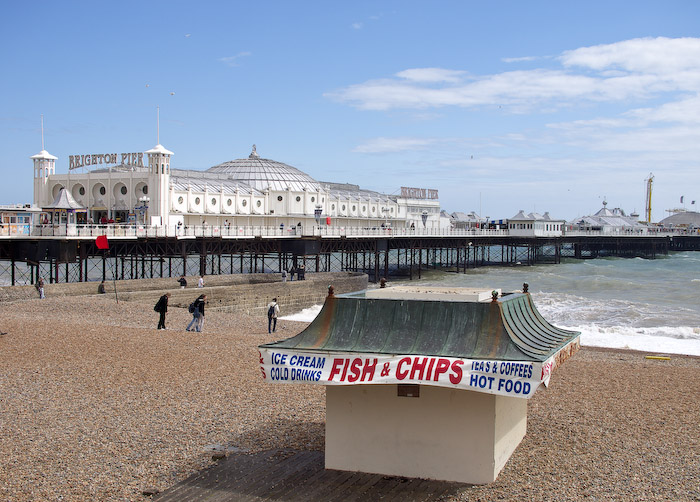 Alternate 3
But the locals were also freezing: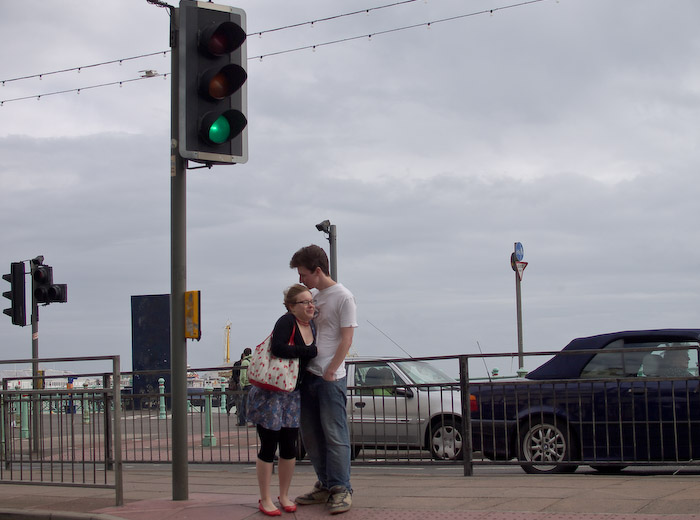 Alternate 4
Waves crashed all over the place: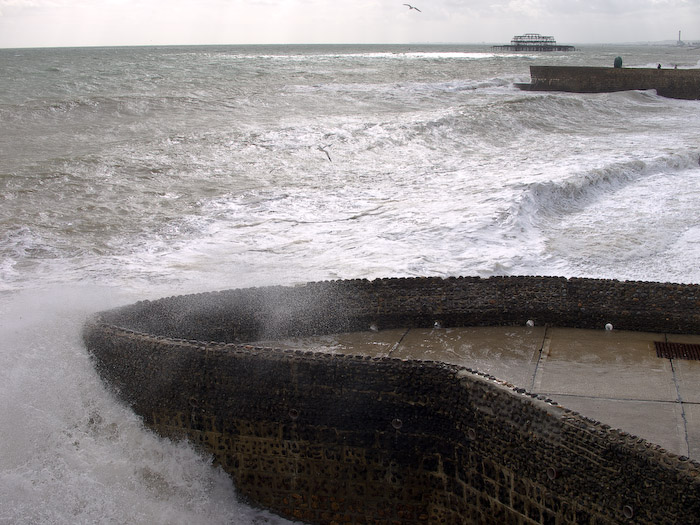 Alternate 5
…which was good for the surfers, of course: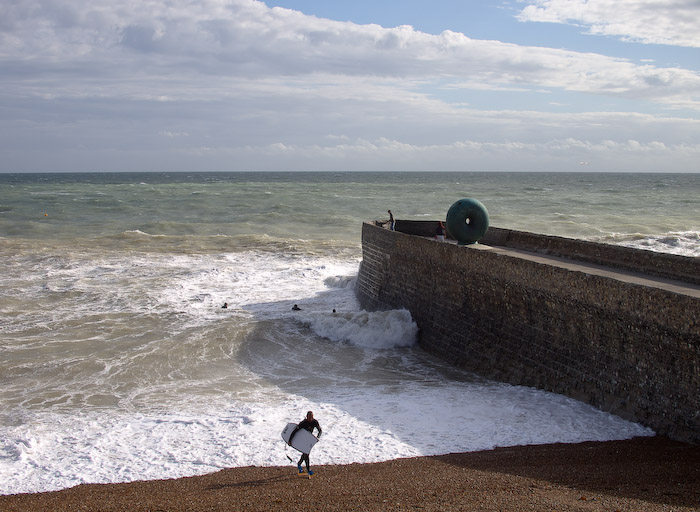 Alternate 6
Business on the famous pier was slow: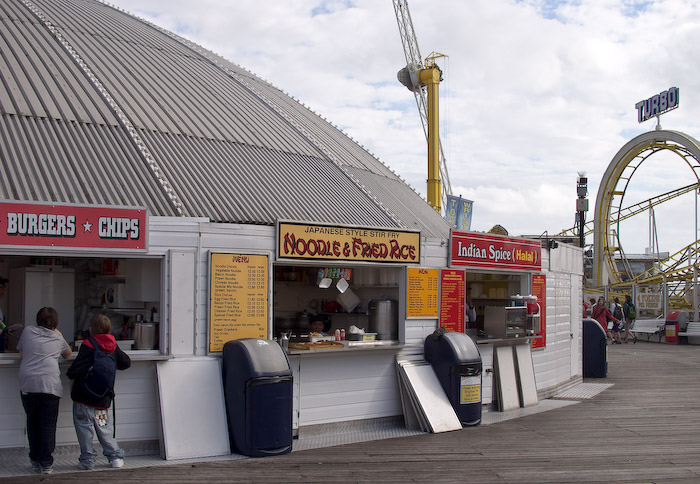 Alternate 7
Even those with supernatural powers had to pack it in: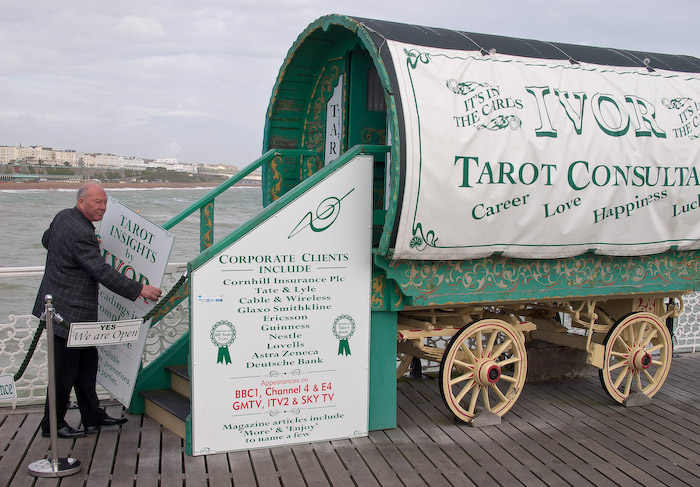 Alternate 8
Plenty of opportunity to spend money indoors, however: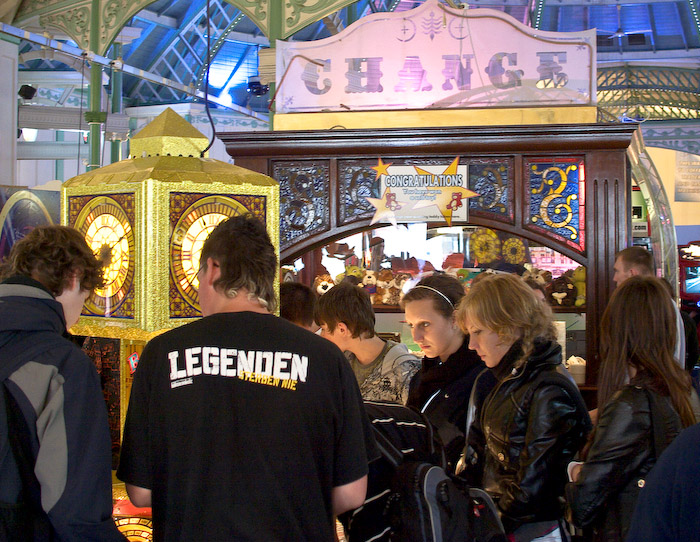 Alternate 9
Wednesday morning I woke up to see this idyllic sight in the kitchen: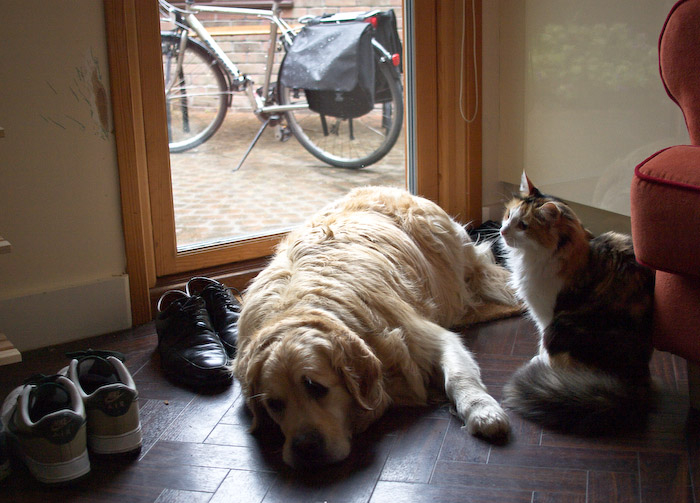 Alternate 10
The weather definitely did not feel like July, and the knowledge that we would spend most of the day out and about in London did not help: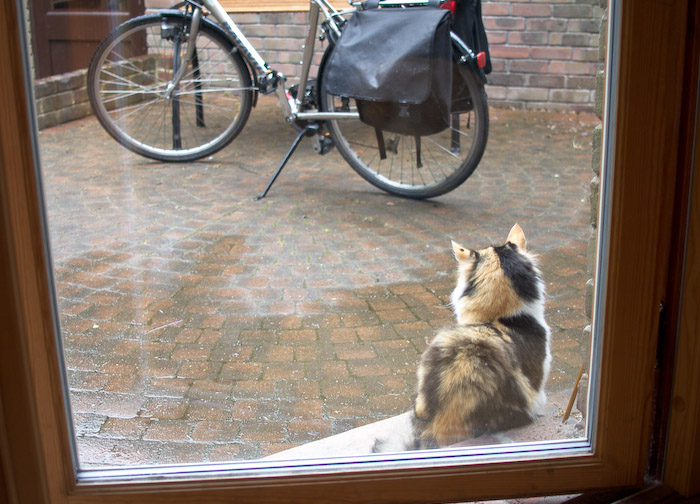 Alternate 11
New Cavendish Street–people shelter as best they can: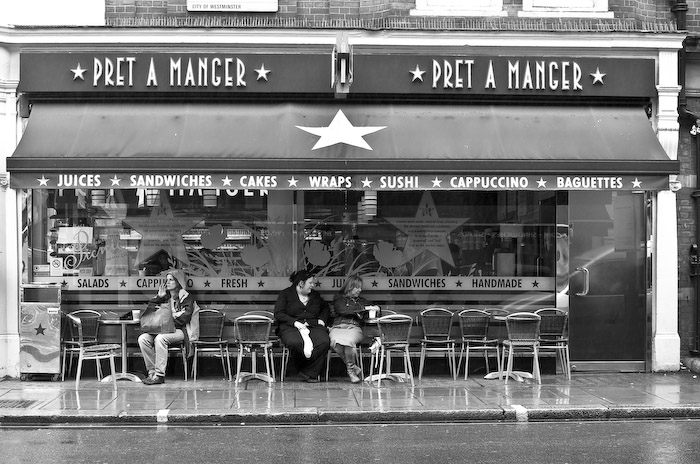 Alternate 12
Later in the day, we had lunch at the Pillars of Hercules pub, just behind the great Foyles bookshop. It is one of my favourite places in London: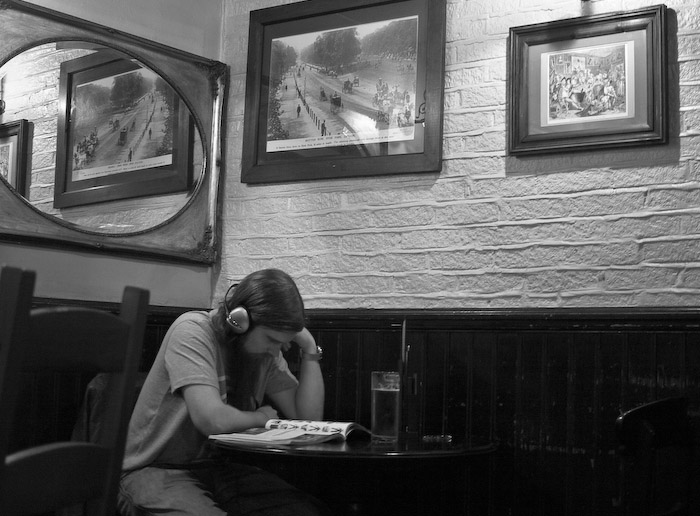 Alternate 13
Finally, late afternoon. We are on our way to Gatwick for our flight home to Alicante. I stopped for a smoke outside Victoria station before entering the Gatwick Express. Other people had the same idea: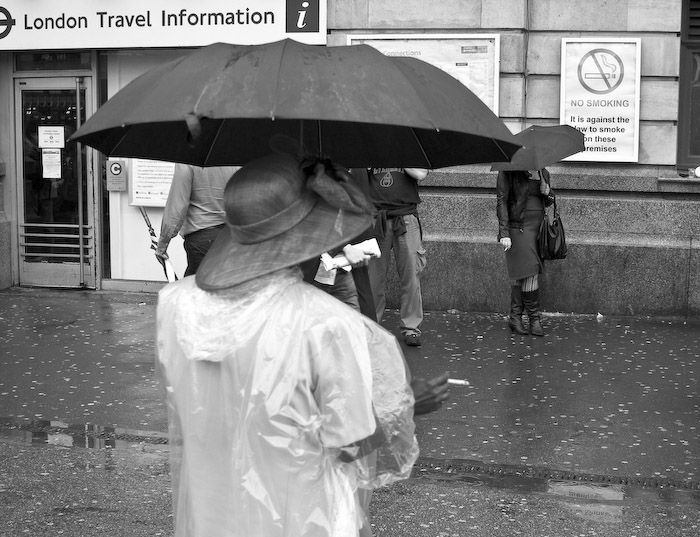 Our flight, which was supposed to leave at 20.40, instead left at 22.55 so that we got home around 3 a.m. But I love England, and despite the rain and the delay, it was still a nice trip.