On Saturday March 31st, I met up with fellow photographers Michiel Fokkema and Bruce Ralgo to hang a two-man exhibition Michiel and I are having at the Central Library in The Hague. The theme for the exhibition are our respective business trips/commutes, with the underlying idea that the main factor in getting images that are worthy of an exhibition is to have a camera with you and to use it, regardless of whether you are going to Paris or London or just driving from Almere to Eindhoven. At the bottom of this page there is a link to the images Michiel and I are showing, but first I want you to look at my PAWs 🙂
Main
Michiel and Bruce are trying to decide the order of Michiel's images: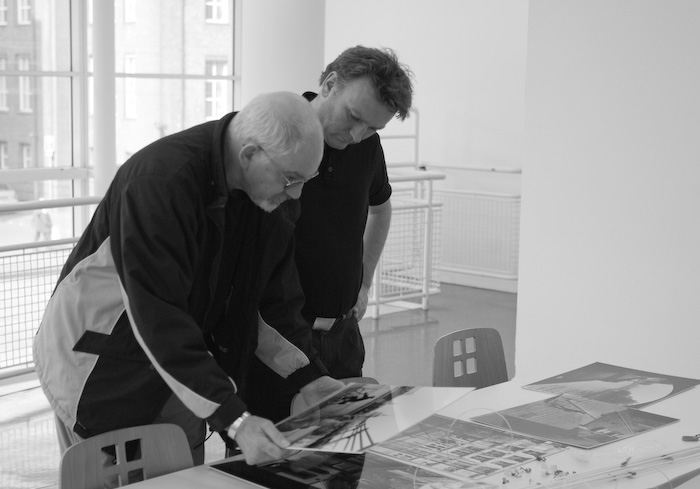 The alternates:
Alternate 1
Michiel hanging his pictures: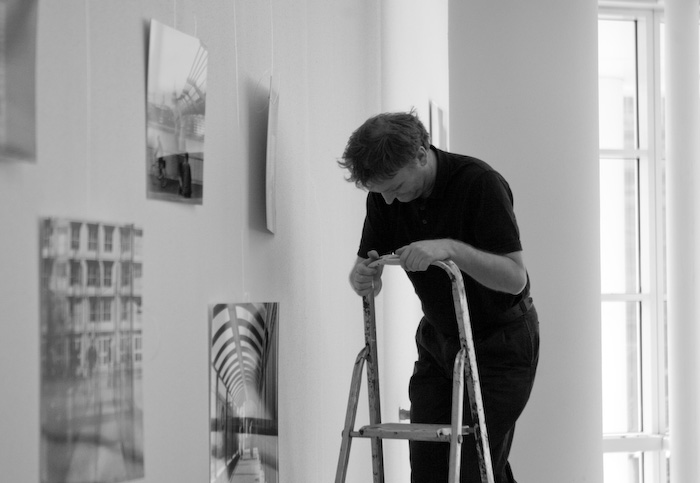 Alternate 2
Michiel with his two daughters: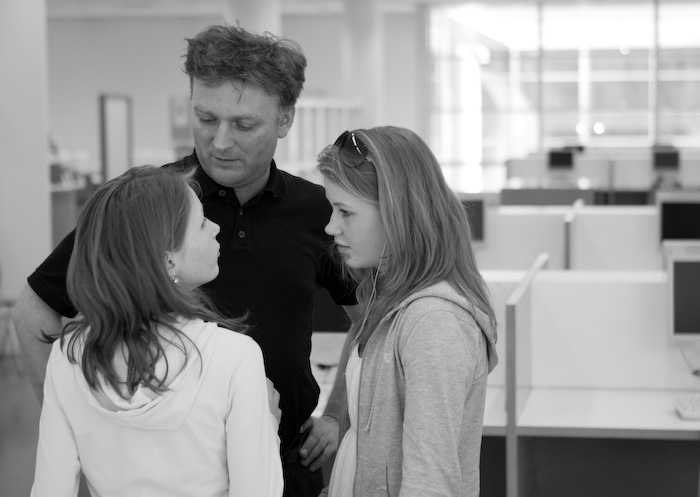 Alternate 3
Michiel's father-in-law browsing through the Leica Users Group 2006 yearbook: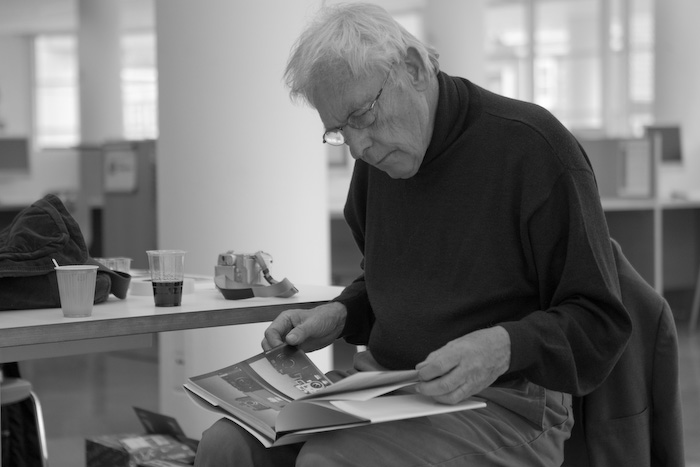 We stayed at the library for a couple of hours, and occasionally I would go outside for a bit of fresh air and a smoke. The library is part of a large complex which also includes The Hague's city hall, and there is a lot of human traffic.
Alternate 4
A man reading the newspaper in the lobby of the library: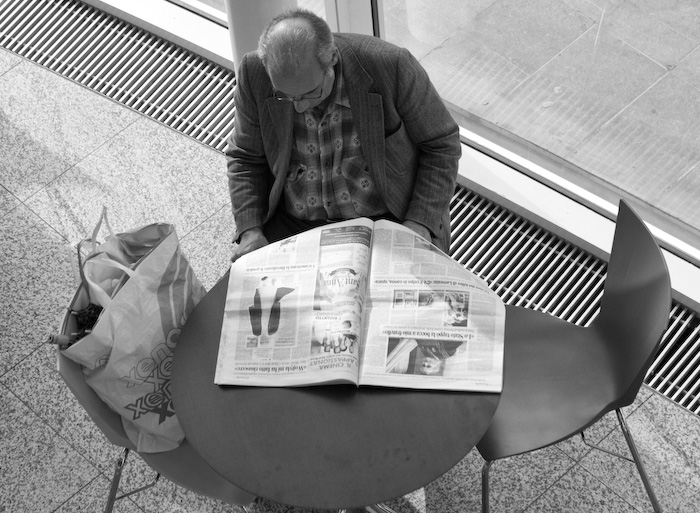 Alternate 5
Skateborders performing for the audience: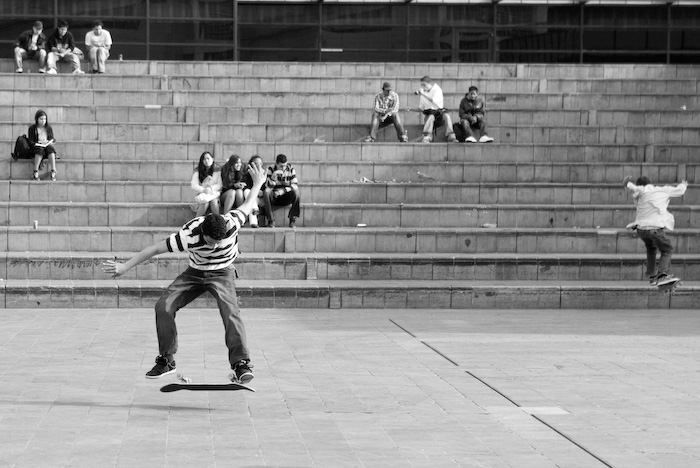 Alternate 6
Football players: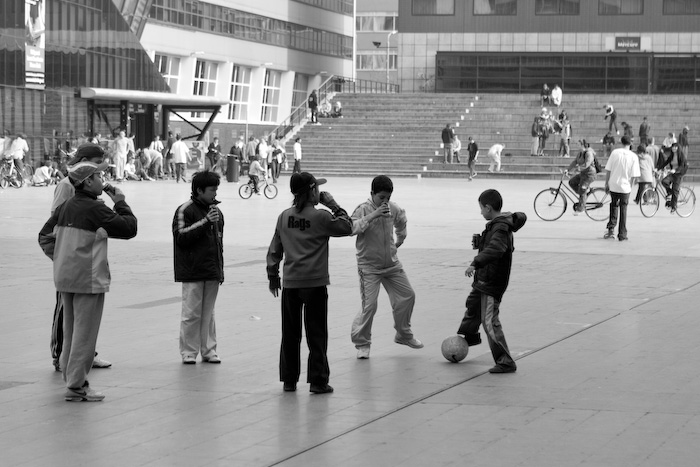 Alternate 7
And finally, a girl on the phone: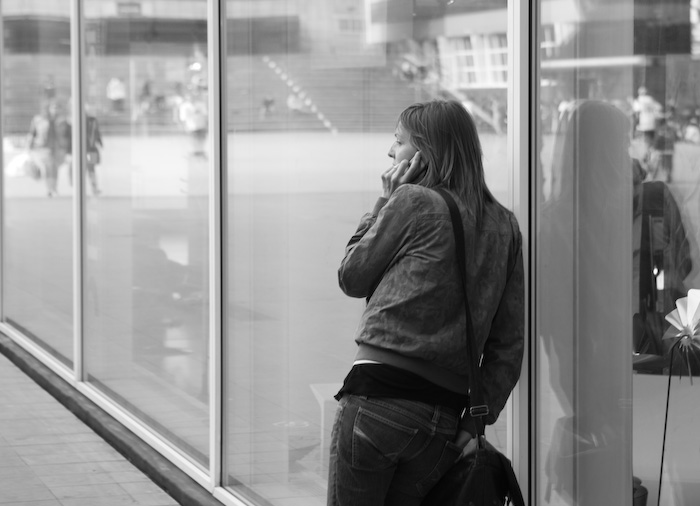 As promised, the images that Michiel and I exhibit are here.