I spent the entire week in Denmark with my friend Lars. It was quite an active week: we first spent two days cycling more than 500 km around Jutland, then Lars had hernia surgery, then we drove to Berlin where we spent a couple of days before driving back to Aarhus. So lots of images this week.
28_1
On Sunday morning, Lars and I set out on the first day of our "Tour de Jutland", cycling north along the east coast of Jutland and then crossing over to the west coast where we spent the night in a bed & breakfast. This is a small ferry that we took to cross Limfjorden, a fjord which separates northern Jutland from the rest of the peninsula. We took the same ferry back in 2012; the town on the northern side of the fjord is called Hals, and back then we spent the night there. This time, it was not even the half-way point of the day's ride: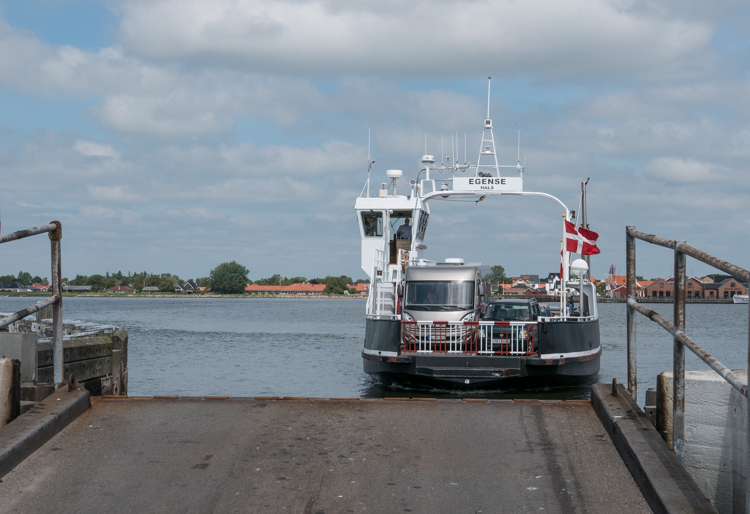 28_2
Lars on the ferry. The crossing takes just a few minutes: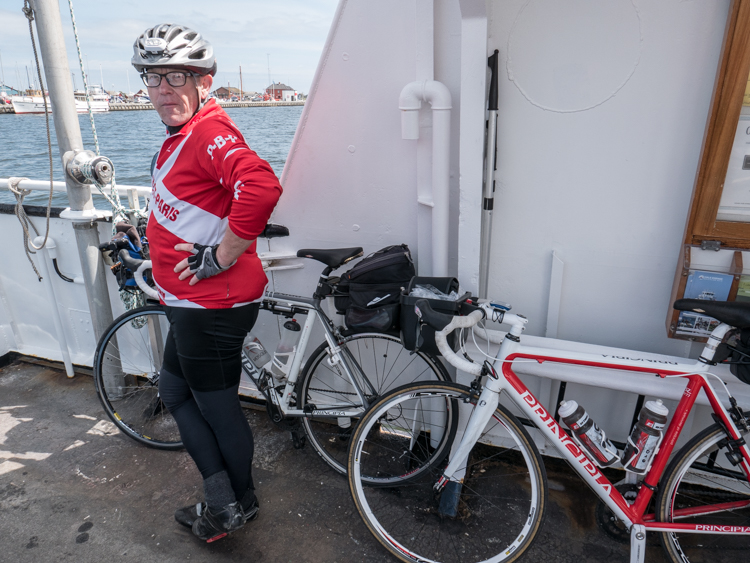 28_3
Crossing northern Jutland east to west. On a Sunday afternoon, the roads were pretty empty: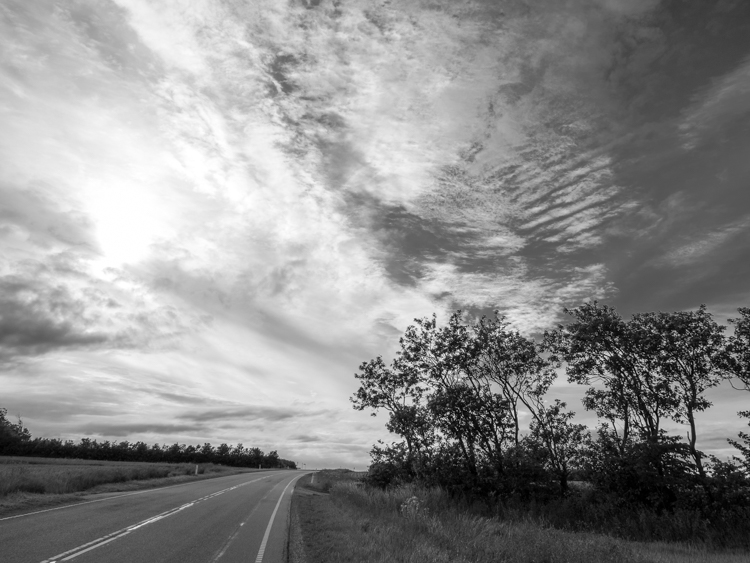 28_4
A selfie after about 200 km, more than I had ever cycled in one day at that point (we ended up at 250 km the first day and 266 km the following day). My lip is beginning to swell from some insect bite; by next morning some Benadryl and good Danish beer had taken care of the problem: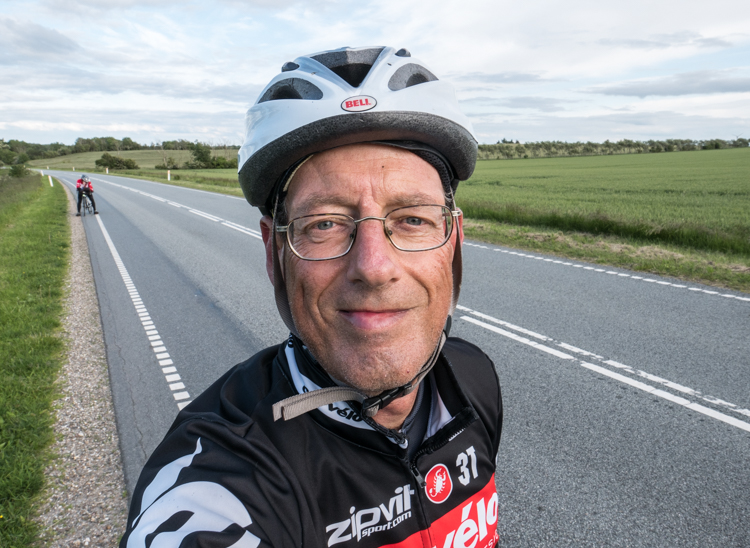 28_5
Typical NW Jutland landscape, sand dunes covered with heath. At this point we are just a couple of km from the village of Klitmøller where Lars had booked a B&B for the night: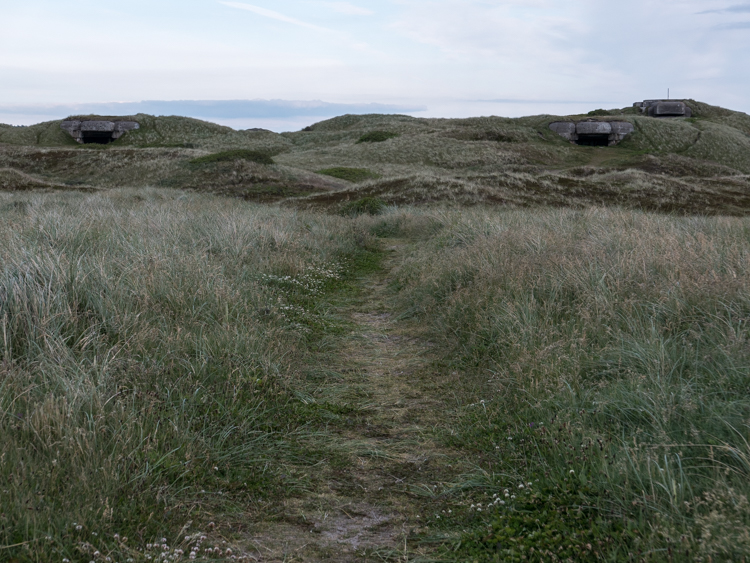 28_6
Looking out from our B&B the next morning. The weather had changed during the night, and a day of wet and miserable cycling lay ahead: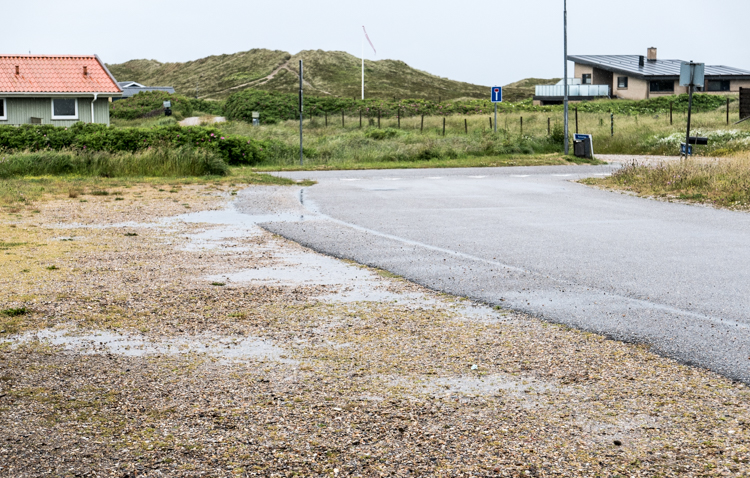 28_7
The B&B certainly lived up to its name–we got a great spread for breakfast which brightened our mood somewhat: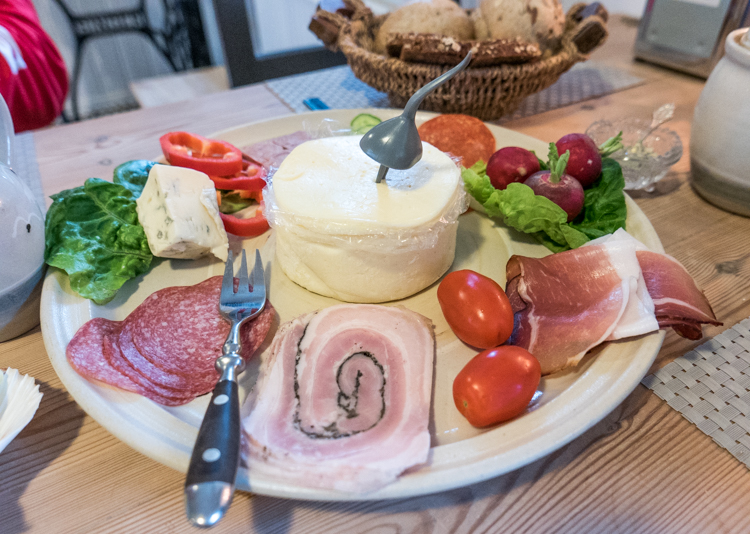 28_8
The first few hours (120 km) of the day were indeed wet and miserable: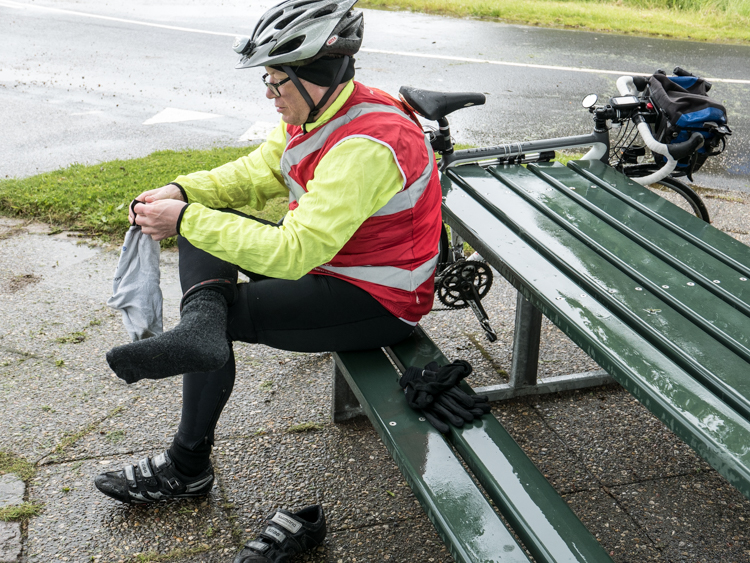 28_9
But around lunchtime the sun came out, and we enjoyed the rest of the ride home. Here we are perhaps 50 km from Aarhus, it is around 8 p.m., and the low sun illuminates a field very nicely: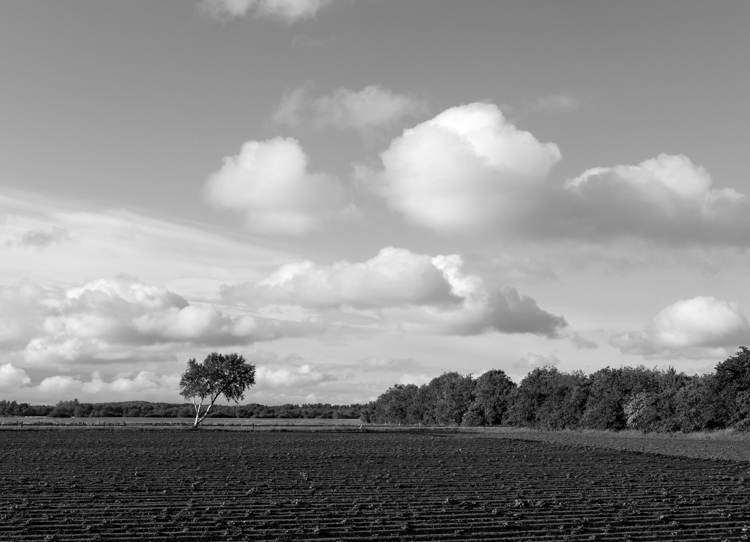 28_10
Back in Aarhus, having showered and eaten, we went to the local watering hole, Fermentoren, which has an excellent beer selection: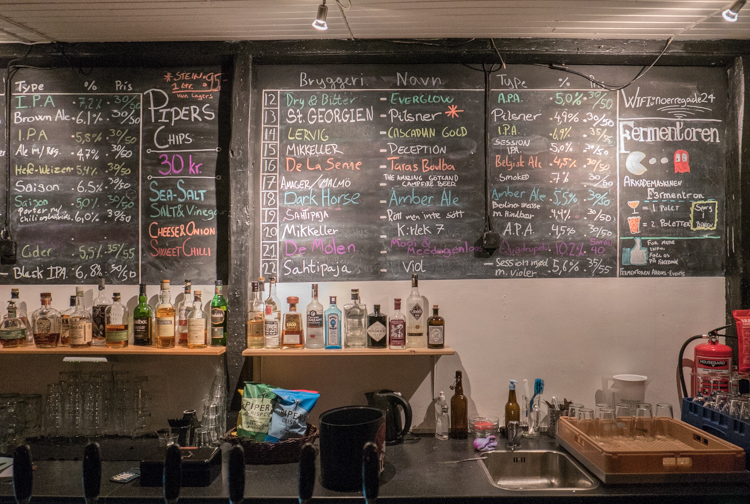 More detail about our ride can be seen here.
On Tuesday Lars was scheduled for abdominal hernia surgery, on an outpatient basis. The procedure was done at a hospital in a town called Horsens, about 50 km south of Aarhus. The reason for that was that even those Aarhus is much the bigger city, the hospital in Horsens is some sort of centre of excellence for hernia, so it is the best place to have this type of surgery. I drove Lars to Horsens, and while he was being sliced and put back together, I visited the local art museum, Horsens Kunstmuseum, which turned out to be very nice and provided me with lots of photo opportunities. I have tried to include the names of the artists and the titles of the works in the images from the museum.
28_11
As you approach the museum, from the side, you are greeted by this rather sinister sculpture by Jean Arp: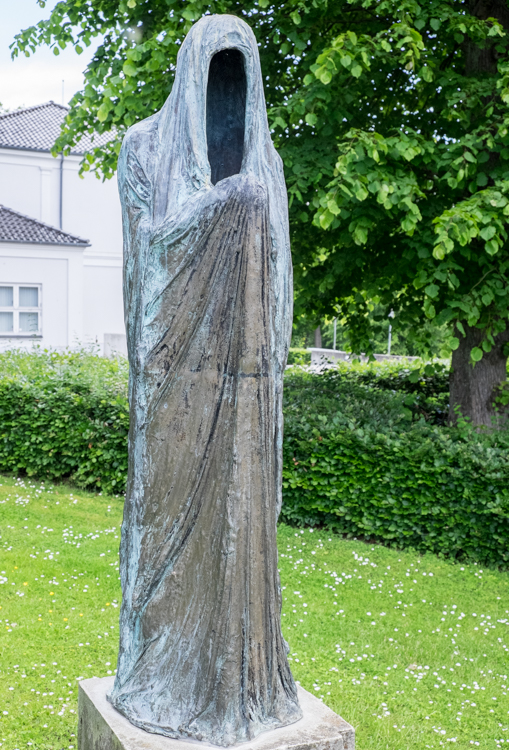 28_12
In front of the museum is the Human Wall by Bjørn Nørgaard, a well-known Danish artist whose work has been exhibited all over the world. This one started life as an installation at the Guggenheim in New York in 1982. It is based on various characters from religion and mythology: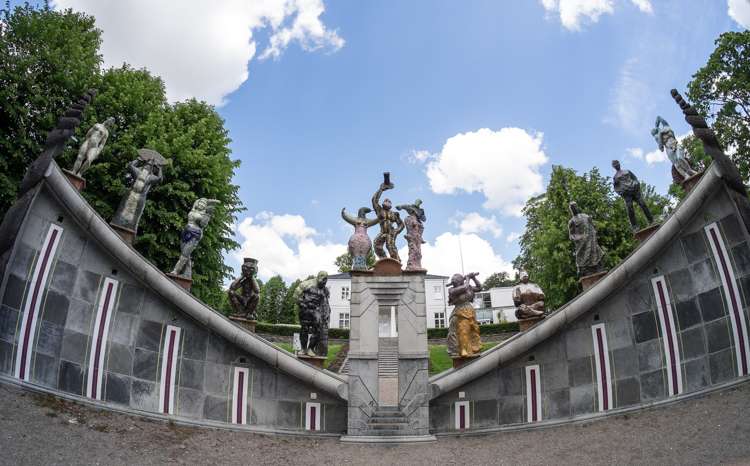 28_13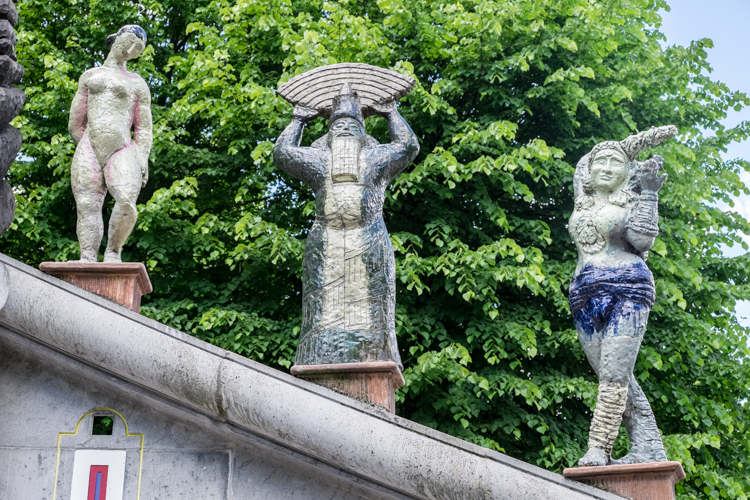 28_14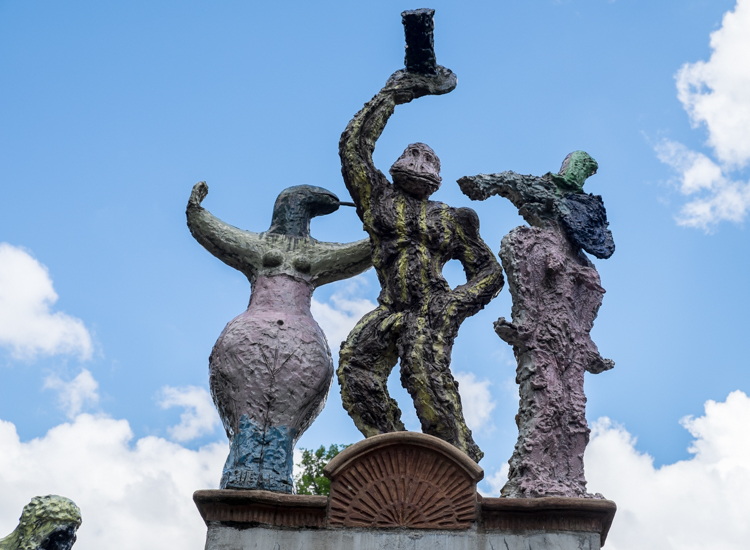 28_15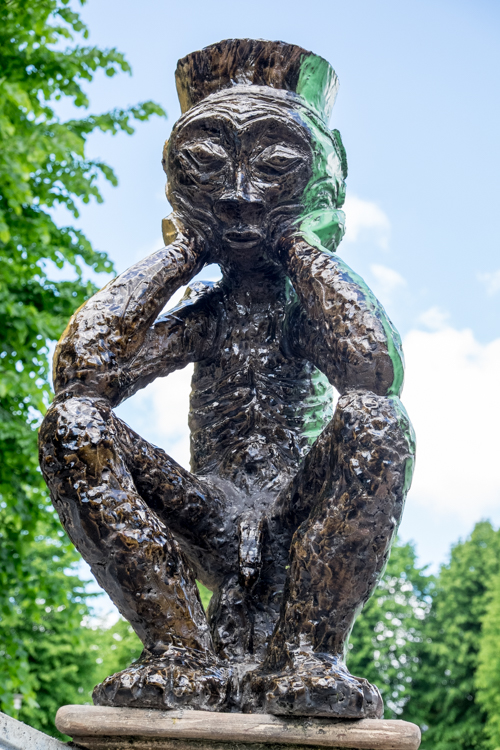 Inside the museum, there was a large exhibition of art by female artists–I assume that it was some sort of tie-in with the celebrations of the 100th anniversary of universal suffrage that have been taking place in Denmark this summer. The names of the works are my own translations in most cases, unless there was an official English (or other non-Danish) name provided. With the exception of Michael Kvium, I was not familiar with the work of these artists but I found quite a few of them striking and interesting.
28_16
Nikoline Liv Andersen, "The Dance with the Deaf and Blind Eye":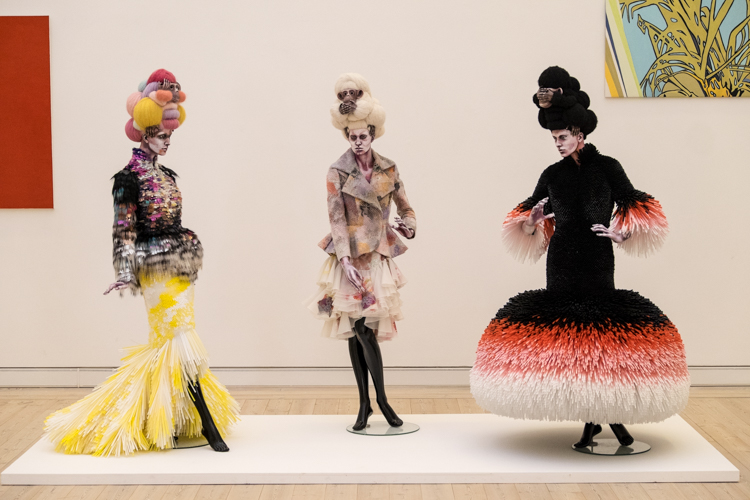 28_17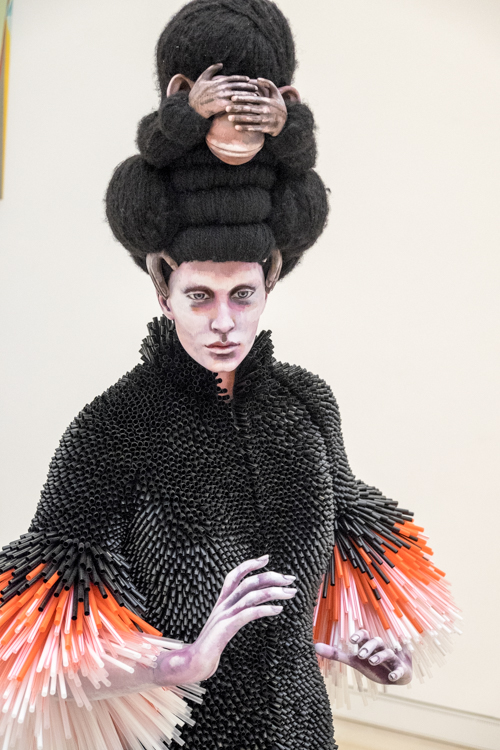 28_18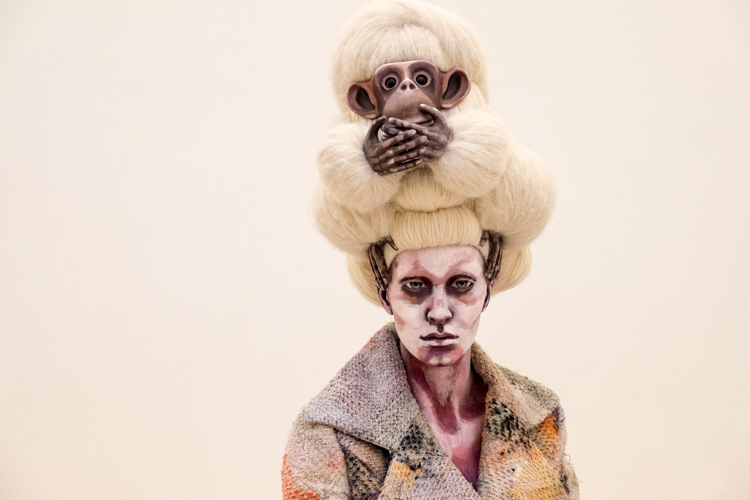 28_19
The building itself is very nice, very Scandinavian with lots of wood and light; when you live in a place with lots of darkness in the winter, you try to make the most from the daylight that you have: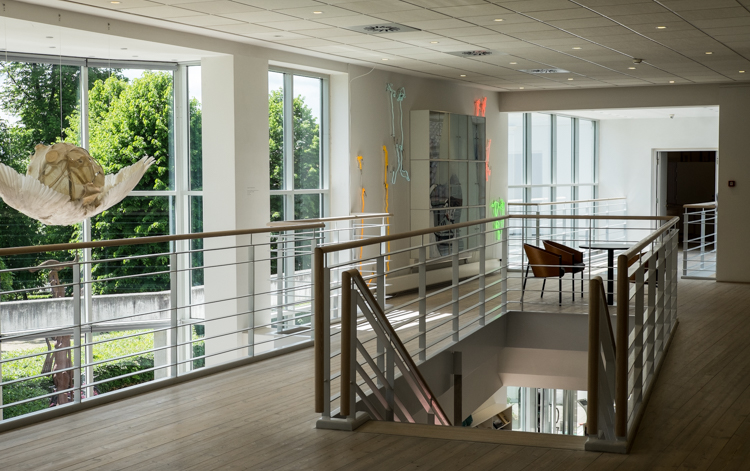 28_20
Looking into the cafeteria: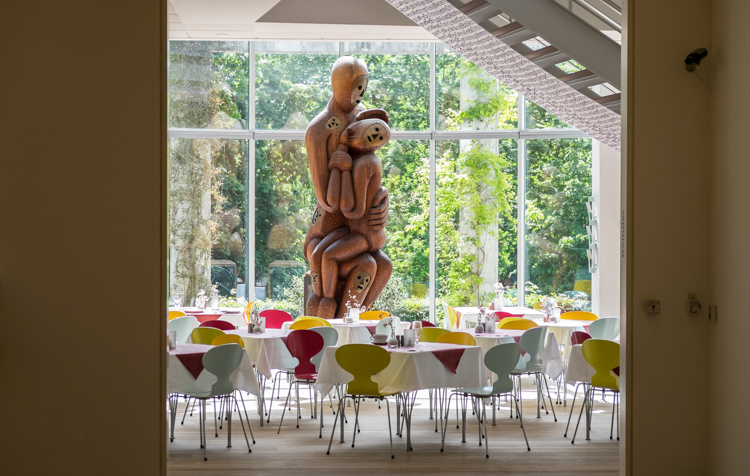 28_21
Marieke van Warmerdam, "Take a Long Break 1 and 2":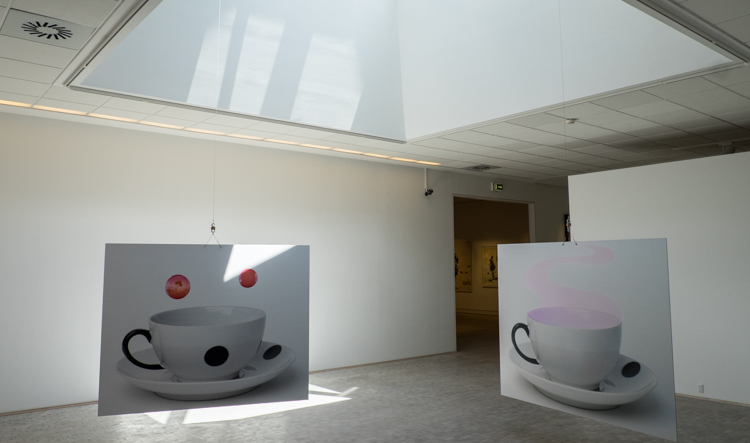 28_22
Nina Saunders, "Angel in Free Fall":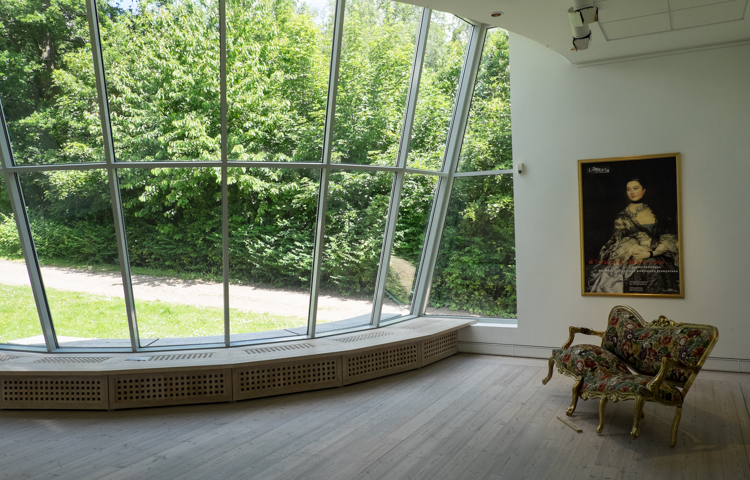 28_23
Kirsten Ortwed, "Träger" (sculpture) and Cathrine Raben Davidsen, "Patient" (painting):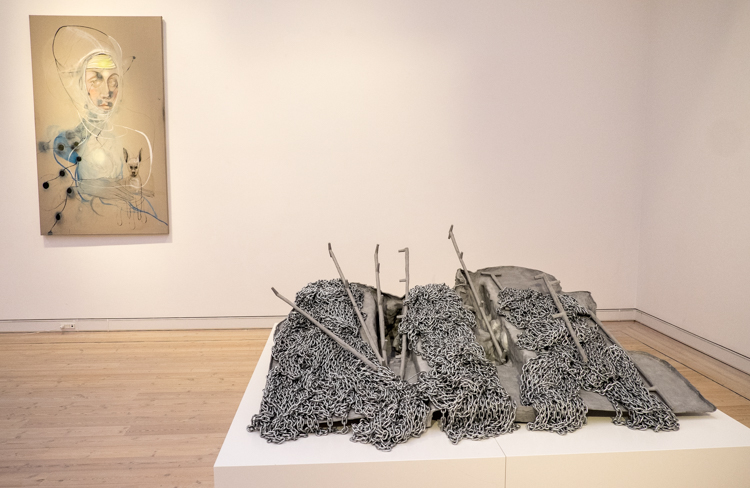 28_24
Ursula Reuter Christensen, "Winter Apples":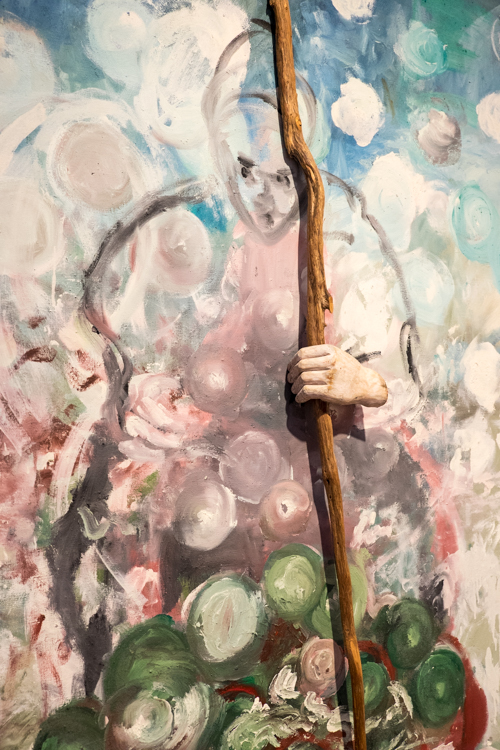 28_25
Erik Frandsen, "Friedrich from Fælledvej" (Fælledvej is the name of a street in Copenhagen):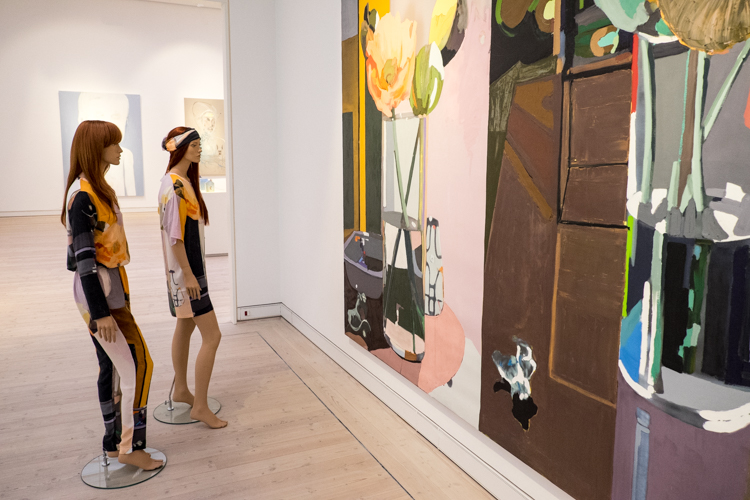 28_26
Here is an artist I did know beforehand. Michael Kvium is a Danish painter whose works I had seen at ARoS in Aarhus. I was not aware that he had a strong connection with Horsens. The museum had an entire room devoted to his paintings: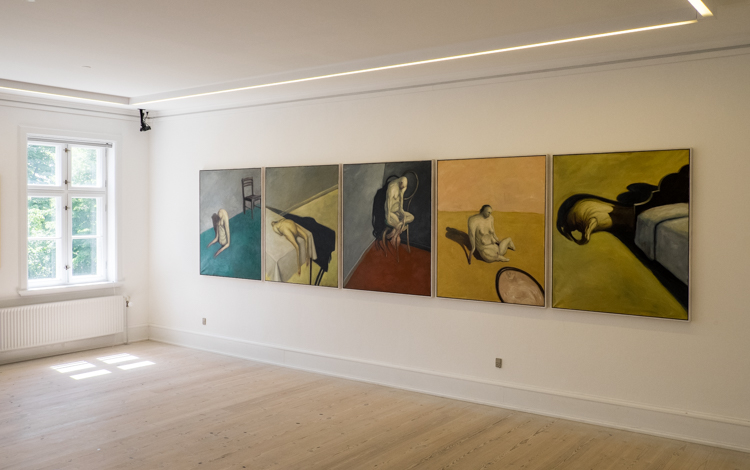 28_27
Michael Kvium, self-portrait: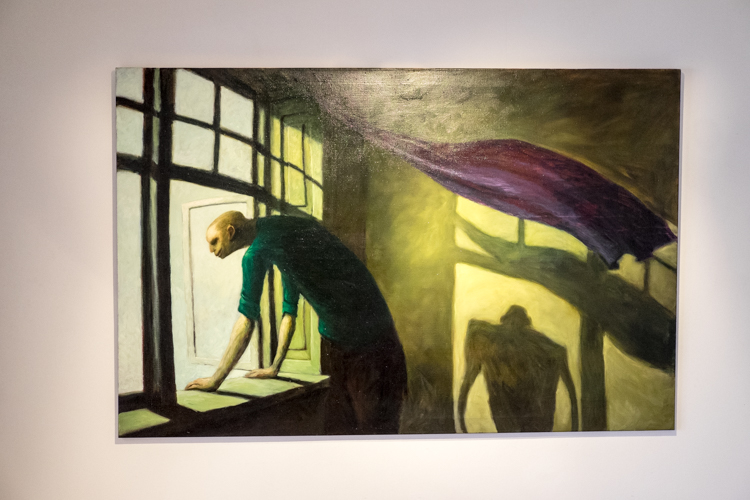 28_28
This is actually the meeting room of the museum: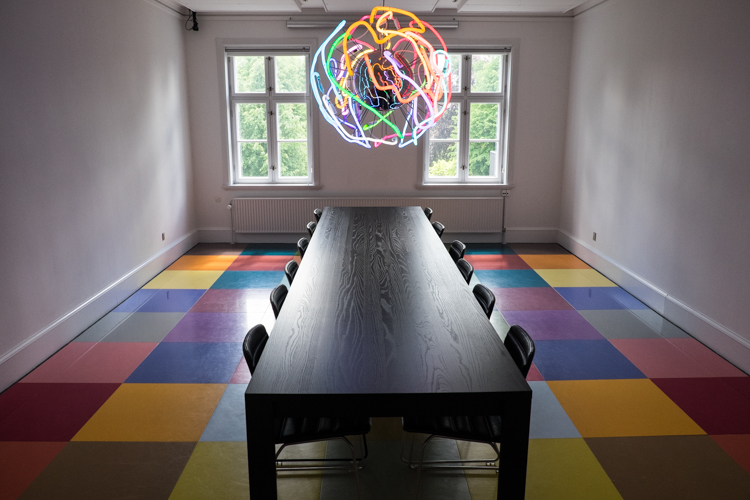 28_29
Even the coat stand is worth looking at: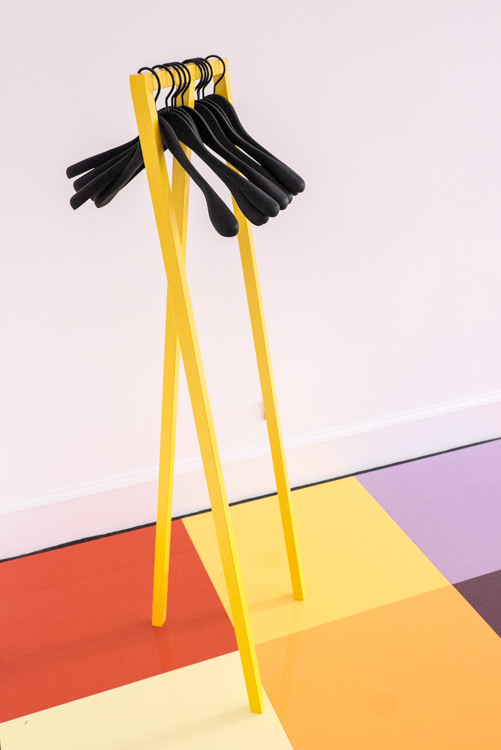 28_30
After spending a couple of hours at the museum, I drove to the waterfront (Horsens is located near the mouth of a fjord), had lunch and walked around the harbour a bit: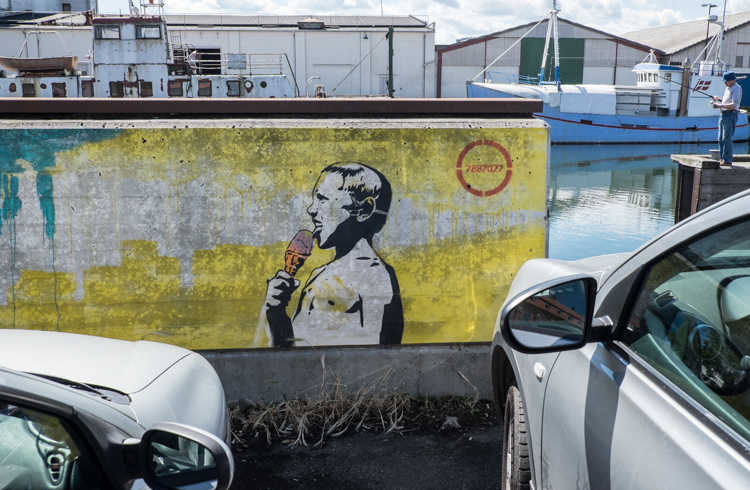 28_31
A small monument to seamen from Horsens killed during WWII: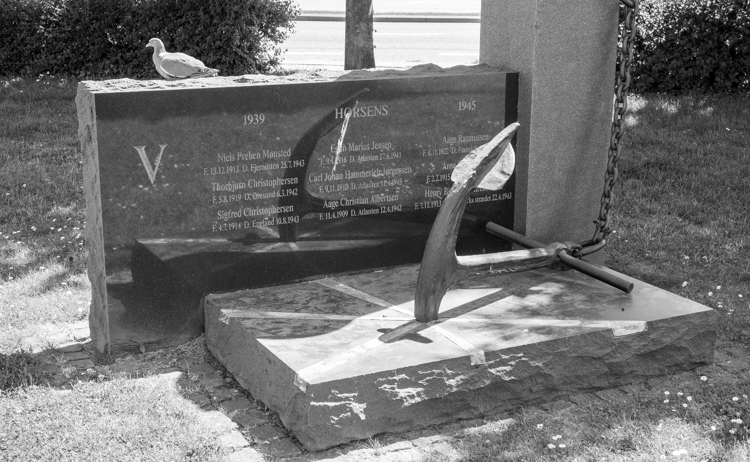 That evening, back in Aarhus, Lars was just resting at home while I took the bike down to the beach to see the midsummer eve celebrations. June 24th is Skt. Hans Day in Denmark, and although it is not a public holiday, the night before there are big celebrations everywhere, centered around a big bonfire, preferably on a beach. At the top is an effigy of a witch, something that is increasingly problematic these days, but the modern interpretation is that the witch symbolises the evil spirits and dark thoughts that are sent to hell with the coming of summer and light. Many places these days dispense with the witch figure, but the official Aarhus Skt. Hans bonfire was still a traditional one.
28_32
People waiting for things to start. In effect, this is a giant picnic: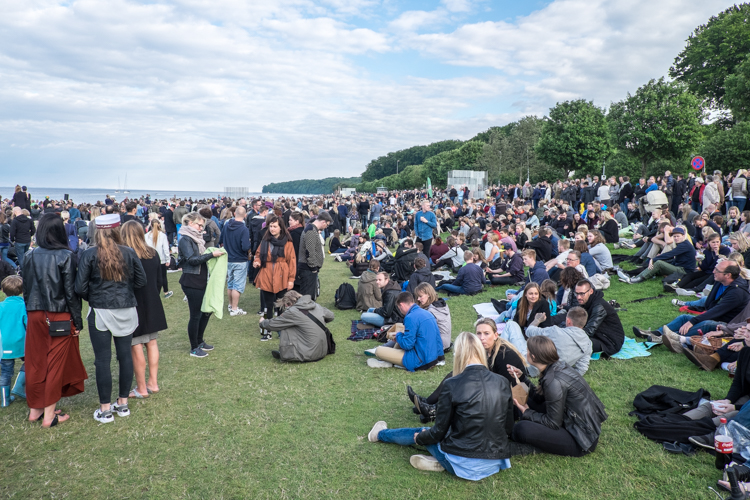 28_33
There is no tradition for dressing up, but this family clearly took the witch/pagan theme seriously: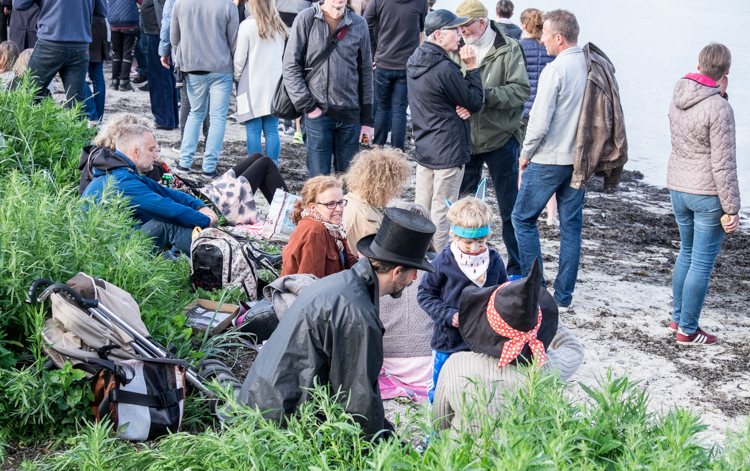 28_34
Last-minute preparations: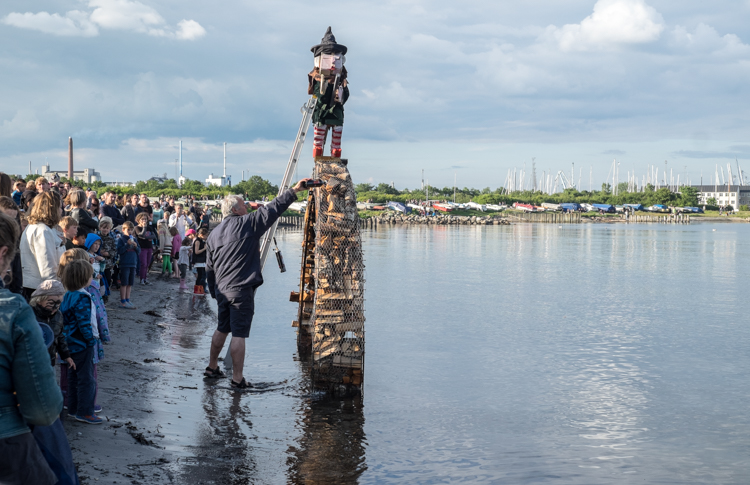 28_35
Local children get to do the honours. I am sure that it is not a coincidence that these are obviously children with an immigrant background. Aarhus is a progressive city, and this was clearly meant as a statement of intent, to include newcomers into this most Danish of traditions: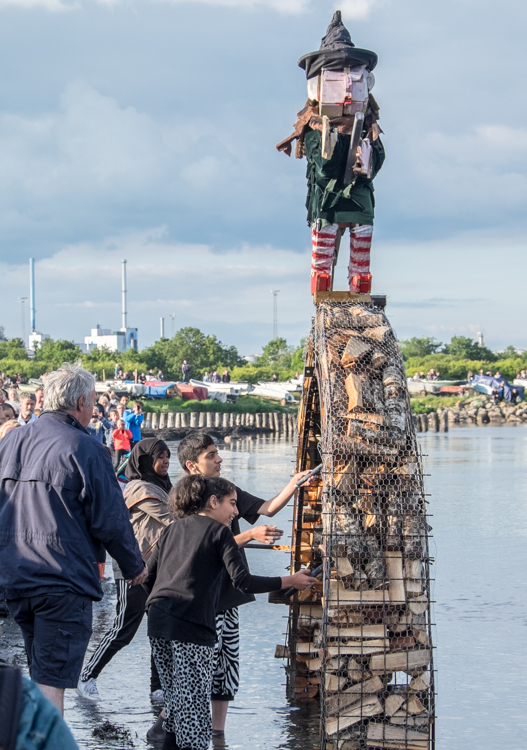 28_36
The fire gets going: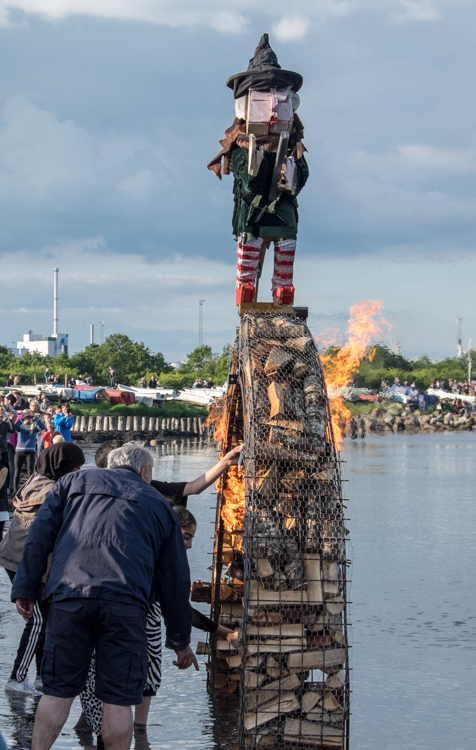 28_37
A few minutes later: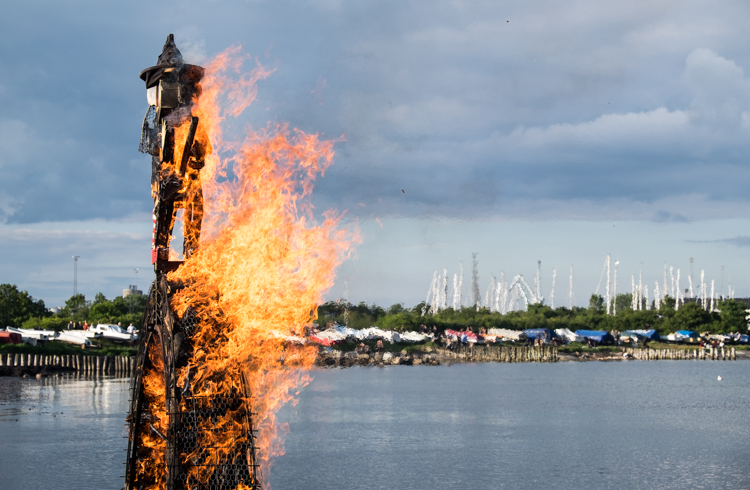 28_38
And then I went back to the bicycle parking, took my bike and rode back to Lars´s place. I had come reasonably early, so I had one of the prime spots–my bike is the red/white Principia leaned on the road sign: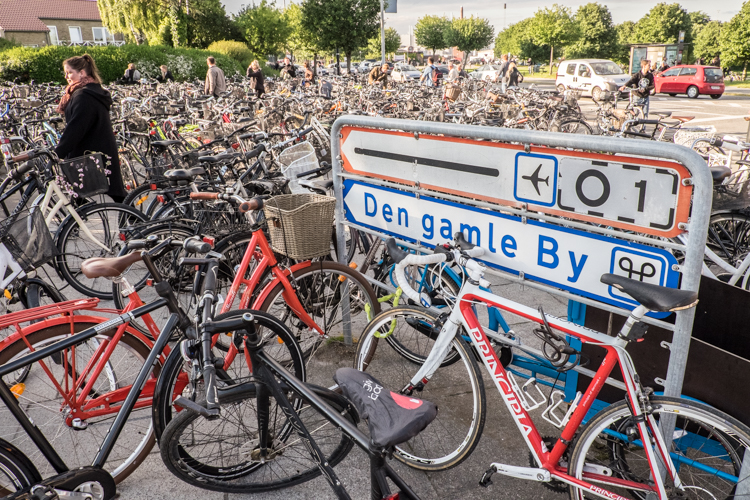 On Thursday morning Lars and I drove to Berlin to spend a couple of days there. We were staying with a friend of Lars's, a 40-ish philosphy teacher living in Kreuzberg, a neighbourhood populated by immigrants, artists and various hipsters. I have put up a full Berlin gallery here, so this is just a small selection of people and little details that did not fit into that gallery.
28_39
We met up with Dominique and went to a nearby biergarden to have dinner. Dominique is American; he came to Berlin about 15 years ago to study philosophy and never left: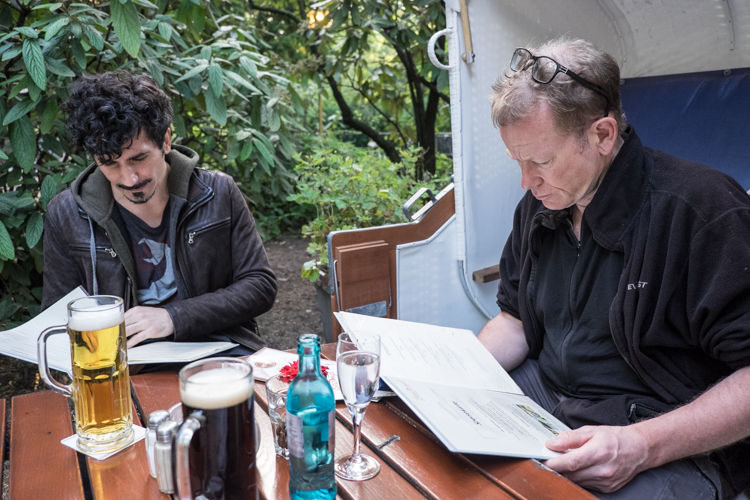 28_40
No tapas or nouvelle cuisine for me. When I am in Germany, I want meat and potatoes!: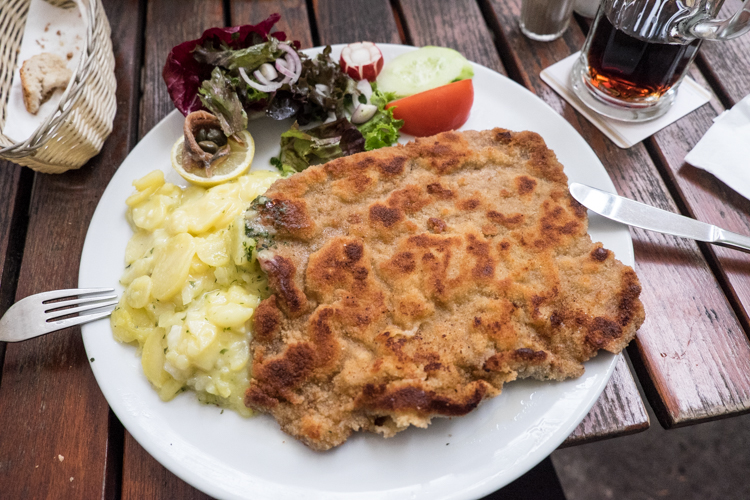 28_41
Dominique's tastefully decorated kitchen table: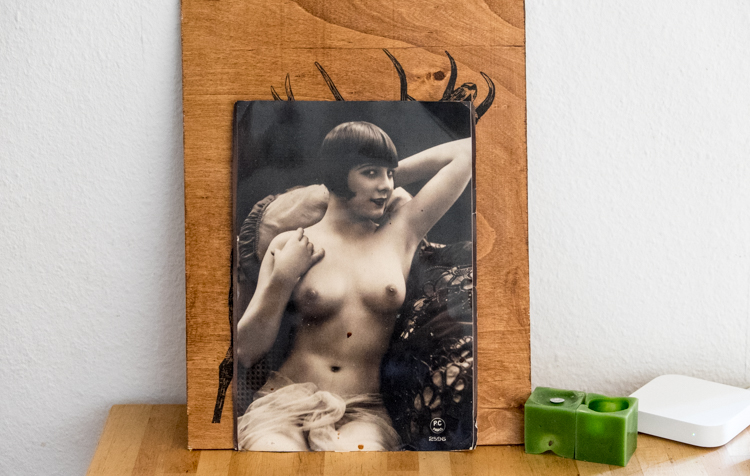 28_42
Lars and I spent all day Friday walking around Berlin, mainly the old East Berlin, in many ways the most interesting part of the city. This is Frankfurter Tor, at one end of Karl-Marx-Allee, formerly Stalin Allee: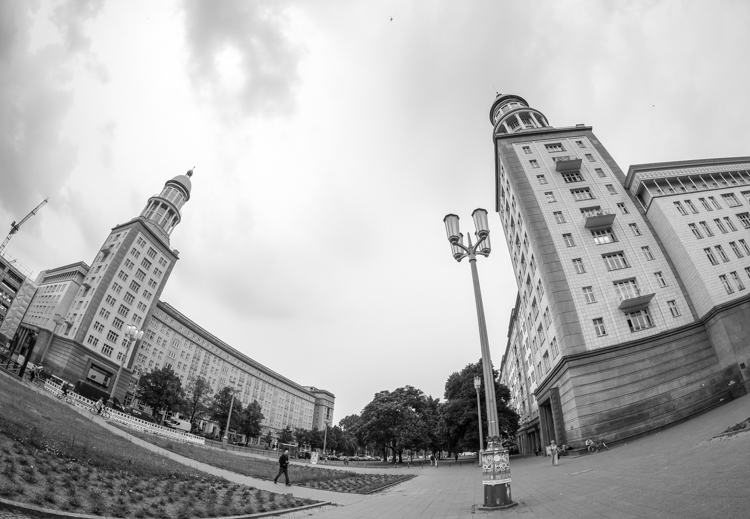 28_43
A monument to the victims of police brutality outside Deutsche Oper, near the spot where a student was shot and killed by the police during a violent demonstration against the visiting Shah of Iran in 1967: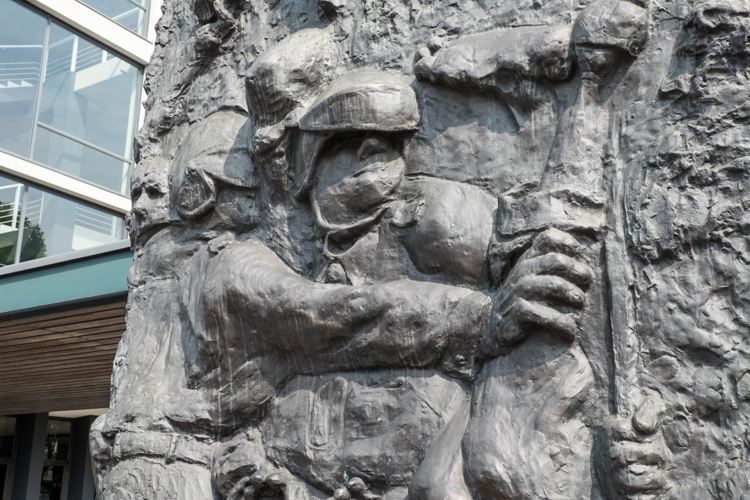 28_44
And another bit of history (of which Berlin has a lot, maybe too much)–Lars and Karl at the Stasi Museum: