I spent most of last week in Brussels, so most of the pictures are from there. But I start with a walk in the centre of Alicante on Sunday afternoon, looking for interesting wall art. It has become a bit of a passion for me lately.
9_1
Portrait of a young man: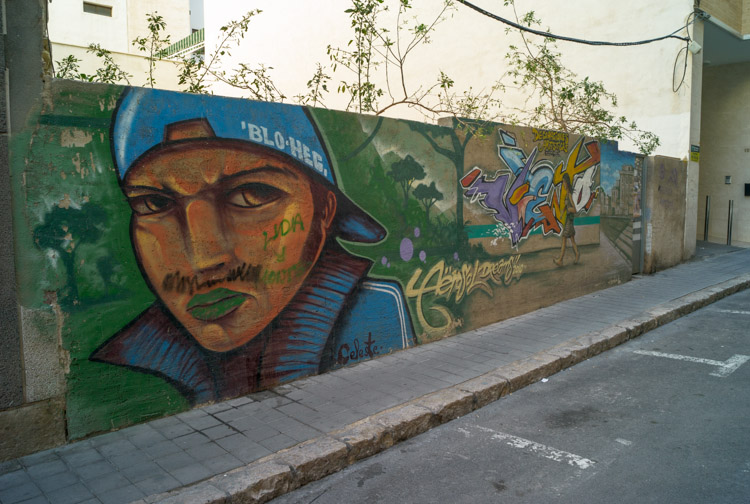 9_2
Young girl walking by: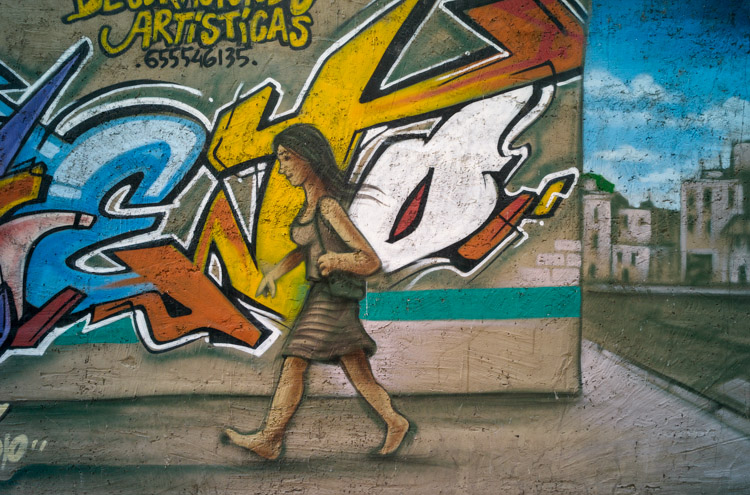 9_3
Jazz and motorcycle: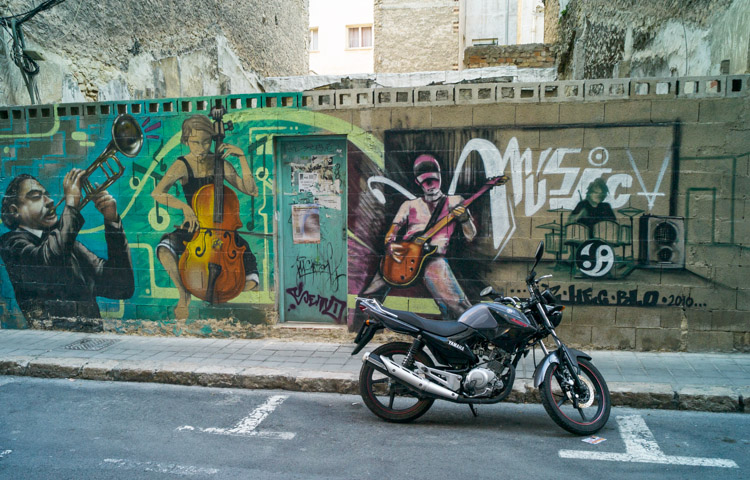 9_4
Bankers are thieves: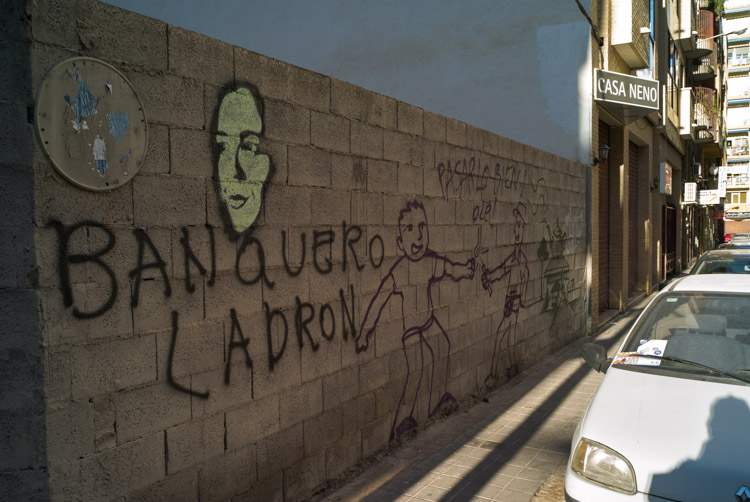 9_5
Anti-fascist Alicante: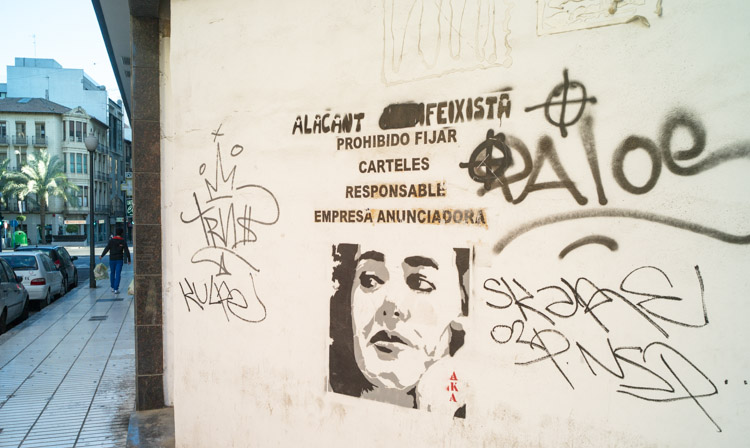 9_6
Recycling bin: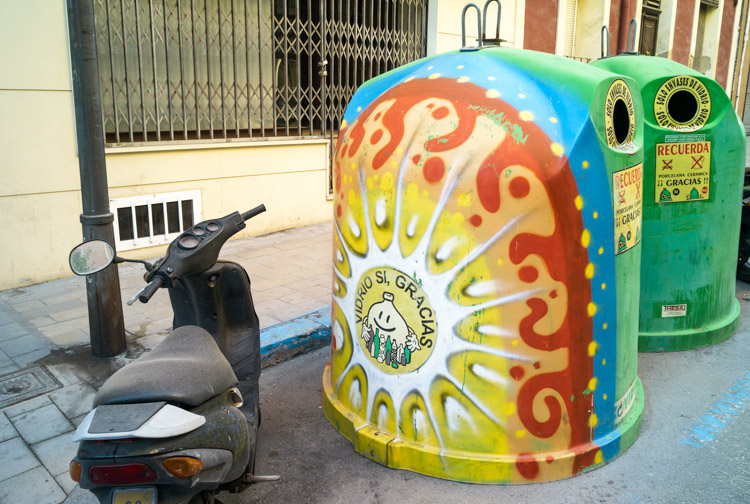 Then, on Monday afternoon, I flew to Brussels for several days of meetings, punctuated by a day off in the middle.
9_7
After checking in at the Aloft hotel (my favourite in Brussels), I set out to find the rest of our delegation who had flown to Brussels earlier and were having dinner at some Italian restaurant. I never found them, but instead I found a good watering hole, a proper Irish pub: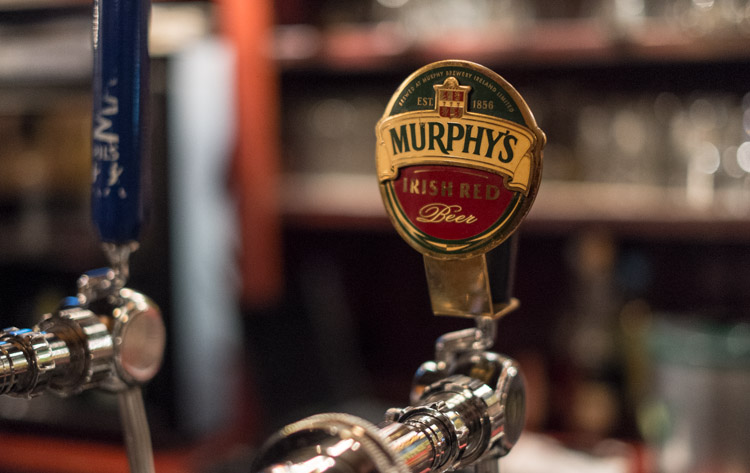 9_8
The pub was called the James Joyce–what else?: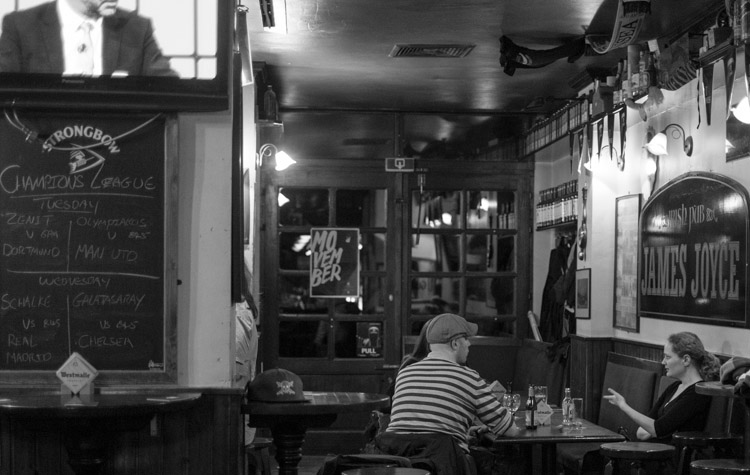 9_9
Tuesday I stopped by a bookshop on Rue Froissart, the Librairie Schuman 1992, specialising in EU-related books. Turning to pay, I was confronted by the fearsome guard dog: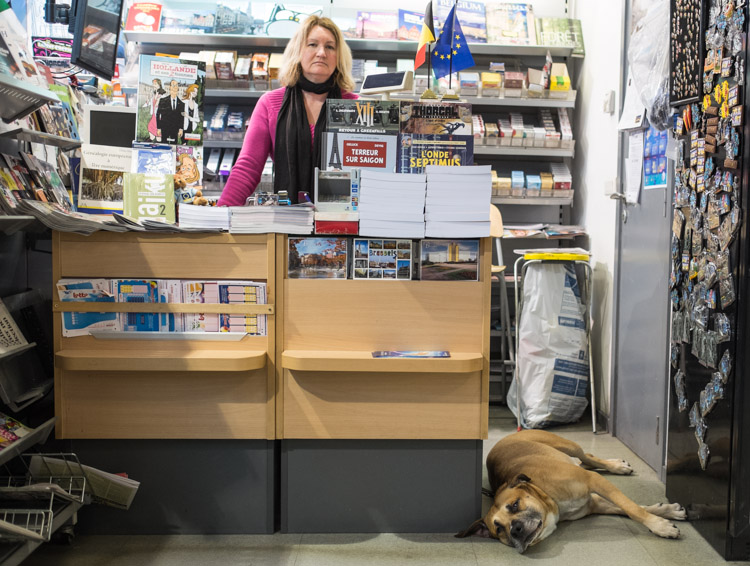 9_10
He reminded me of my Cheeta: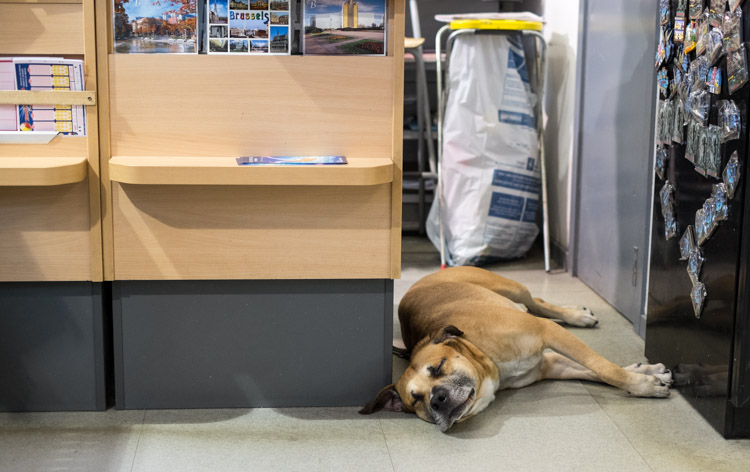 9_11
Rue Froissart, Tuesday night. In truth, this winter has been mild in Brussels, and I have been really lucky with the weather during my many trips there. This was one of the few rainy evenings: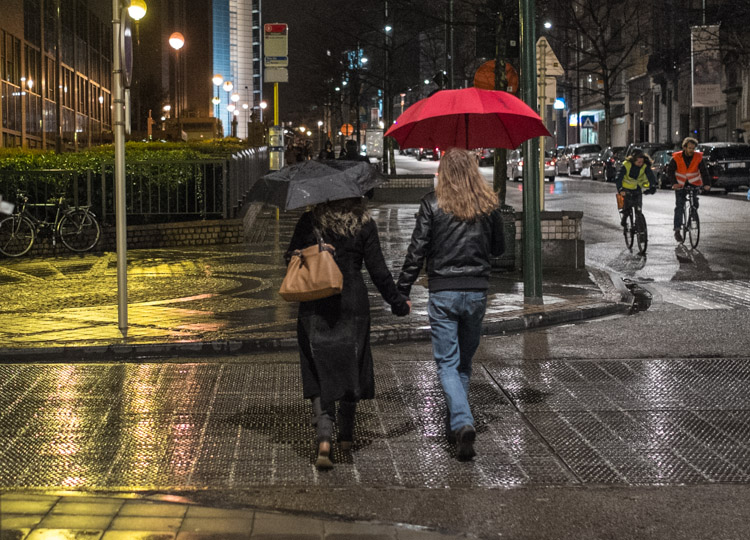 9_12
Place Jourdan, advertisement. To someone who knows Belgium, this is instantly obvious. Belgian fries are usually served in a paper horn: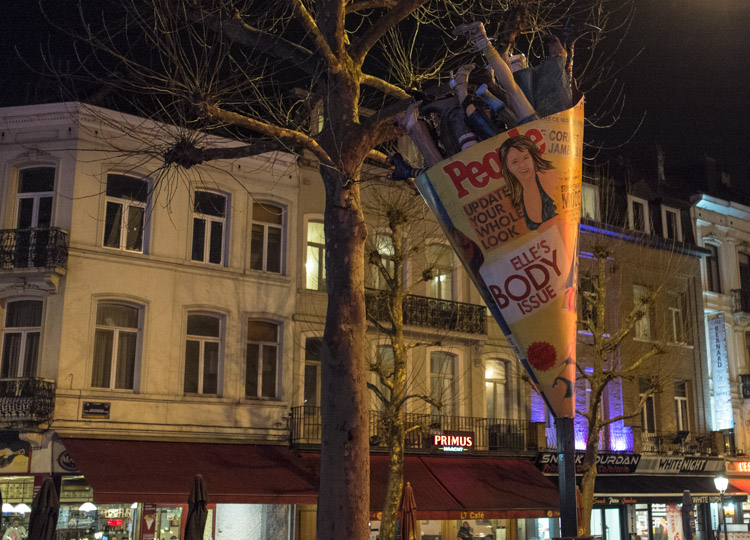 9_13
Wednesday was kind of my day off. Aside from a lunch appointment in Ixelles, I had no work-related meetings. This is an office building on Rue du Trône: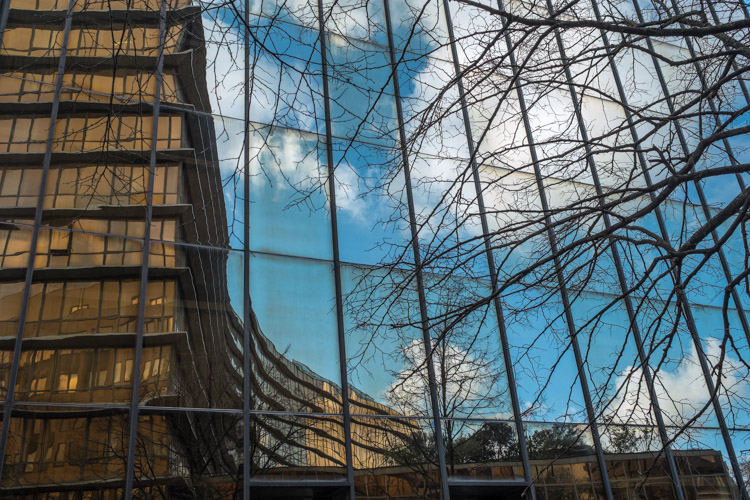 9_14
Berlaymont and cloudy skies. I continue to be fascinated by this building and the many photographic possibilities it offers: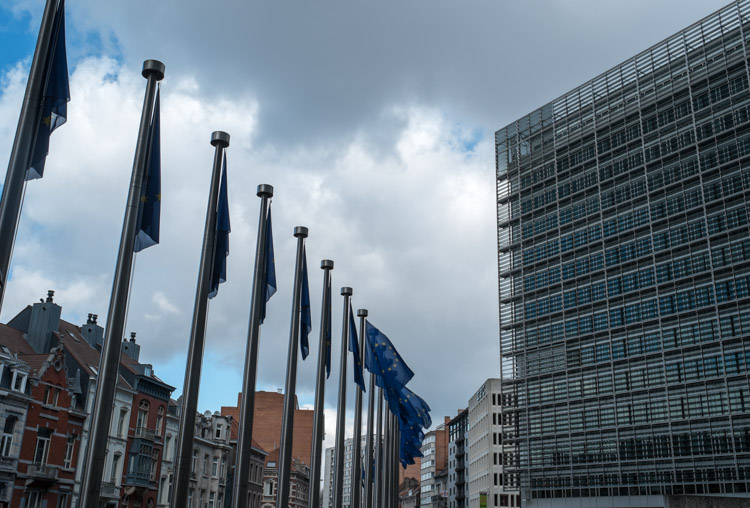 9_15
Another take on new old mixing in the European quarter: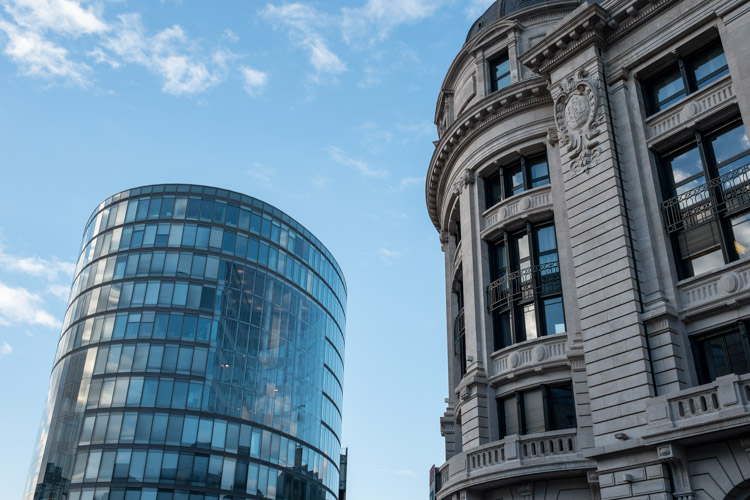 9_16
Wednesday night I was going to visit an old friend who lives near Dendermonde, a town deep in Flanders about 1/2 hour away by fast train. I arrived at Brussels' Gare Centrale a bit early and went for a walk in the neighbourhood: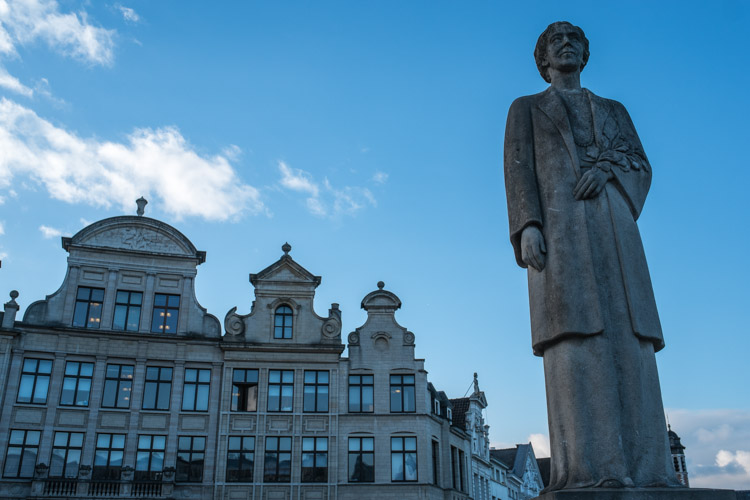 9_17
One of the nice little shopping galleries of which there are several in the centre of Brussels: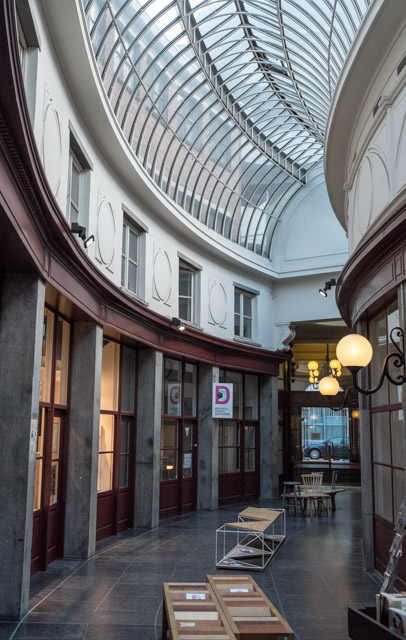 9_18
Second-hand books: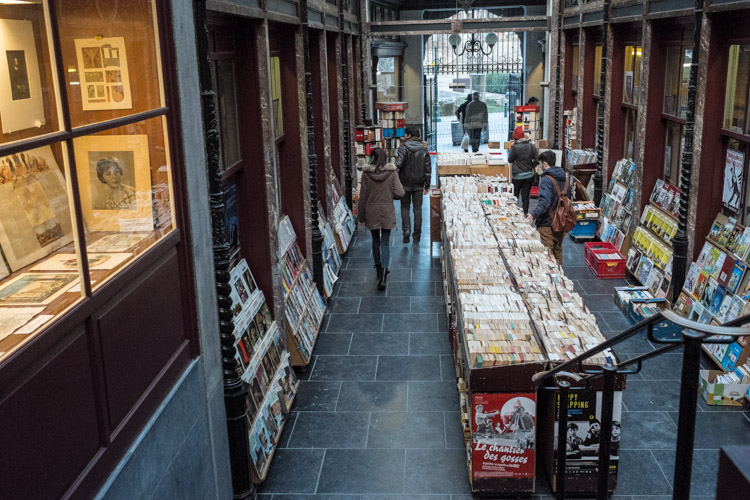 9_19
Mont des Arts / Kunstberg. The tower of Brussels city hall on Grand' Place is visible in the distance: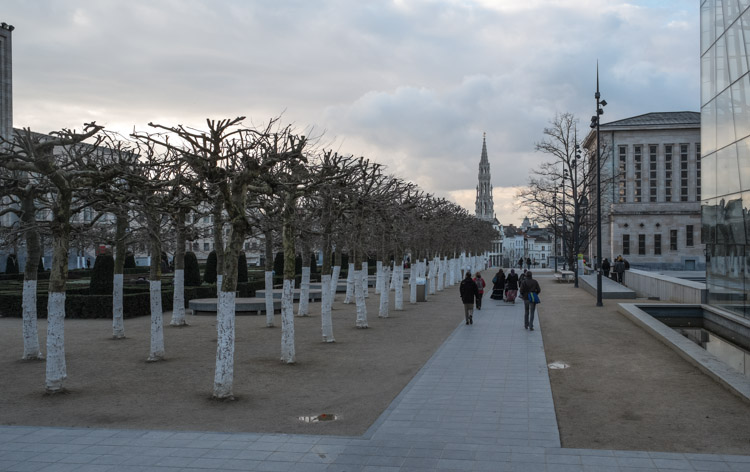 9_20
I have photographed this lady at night, now in daylight: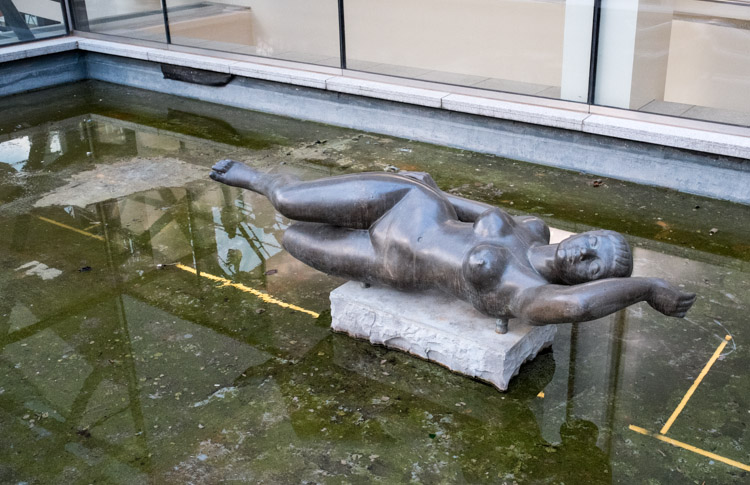 9_21
A memorial to Belgians who saved Jews during WW2. A check on Yad Vashem's web site reveals that there are almost 2000 Belgians listed among the Righteous Among the Nations, including the wartime Queen Elisabeth: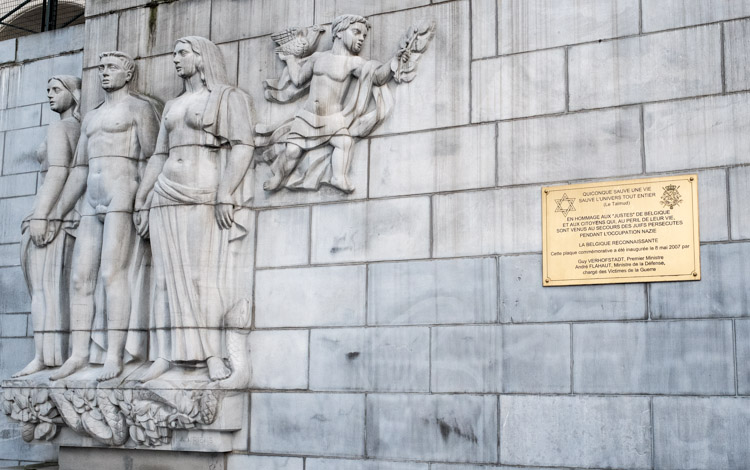 9_22
My friend Jan in Dendermonde with her kitty Sasha. Jan is American, married to a Belgian man since 1997. We worked together when I lived in Brussels in the late 90s: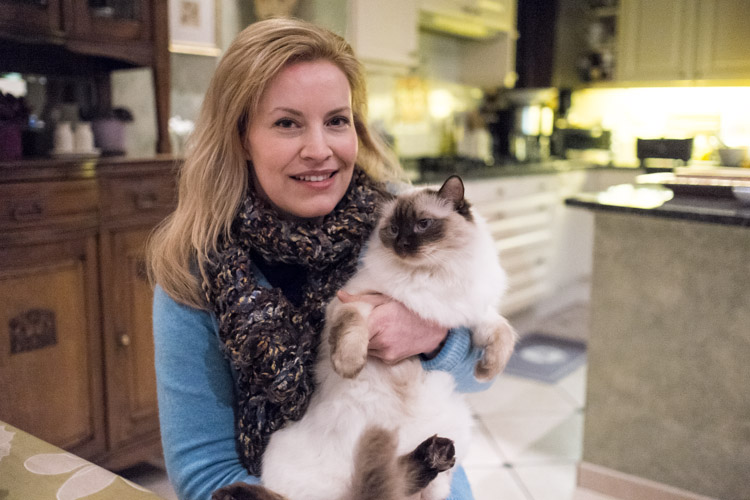 9_23
Cat lovers, notice! Special kitty chairs mounted on a radiator. From what I saw, they met with a high degree of approval by Jan's two cats: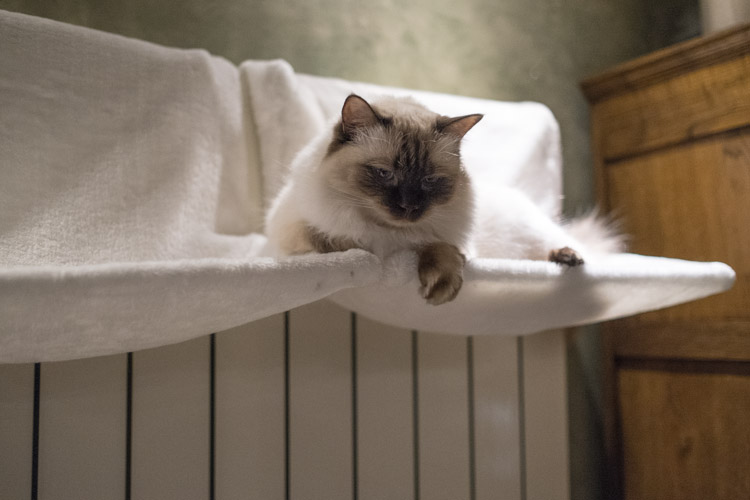 On Saturday morning I flew home to Alicante. After picking up the pets from their hotel, I went to our local Carrefour to do some shopping in preparation for my wife's return from the US on Monday. The last two pictures are from the supermarket–this may not be Mardi Gras, but it is carnival in Alicante too.
9_24
At Christmas time, some of Carrefour's employees dress in Santa suits and skate around the large store. Now this: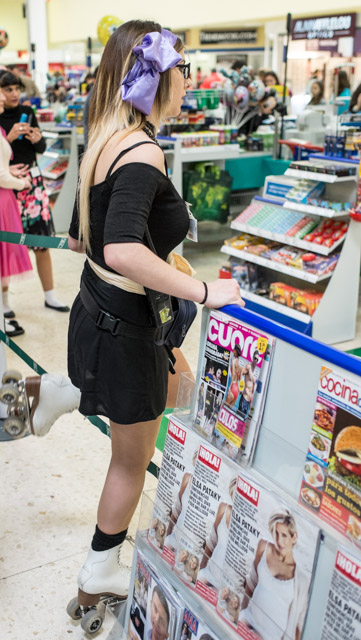 9_25
This, somewhat older, cashier, also got into it. I assume it was voluntary, since the majority of the employees were dressed in their everyday outfits: