No trips this week, but some time off with visiting friends, and hence lots of pictures again from the Alicante summer. The images are arranged chronologically.
31_1
One of the new crop of kittens in "our" pride of feral cats on the golf course: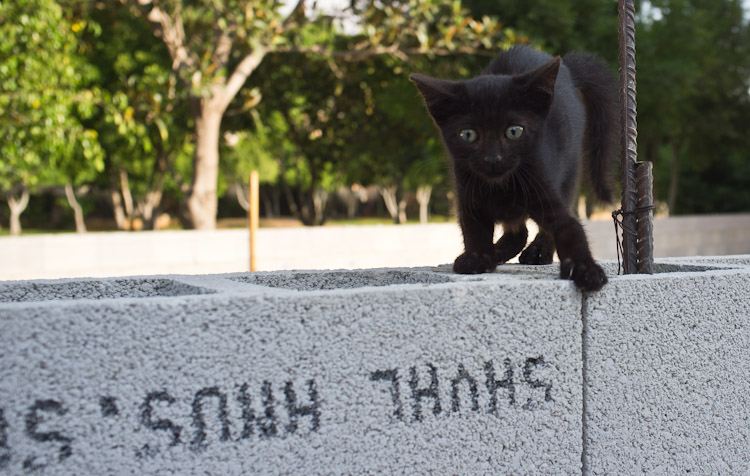 31_2
On Sunday, I again cycled the 30 km to Villajoyosa and back, just as I had done a week earlier. It is a nice and tiring ride, with a significant amount of vertical meters, and pretty views like this view of El Campello in the distance: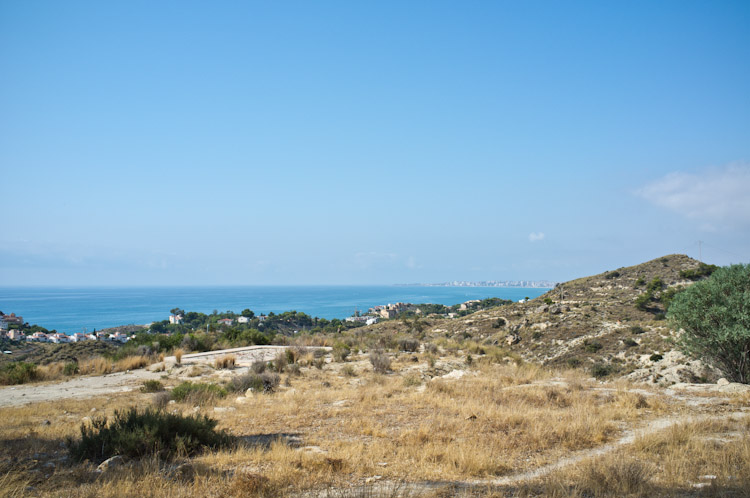 31_3
This boy on the beach in Villajoyosa needed a lot of help from his mother: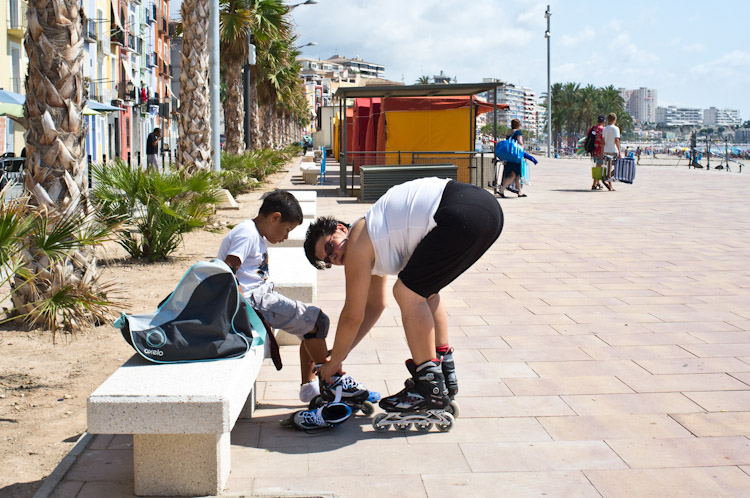 31_4
Later that day, I went to the Dutch beach bar in El Campello, one of my favourite watering holes this summer. The bar sits on a long promenade which was busy as usual, with lots of people of all ages: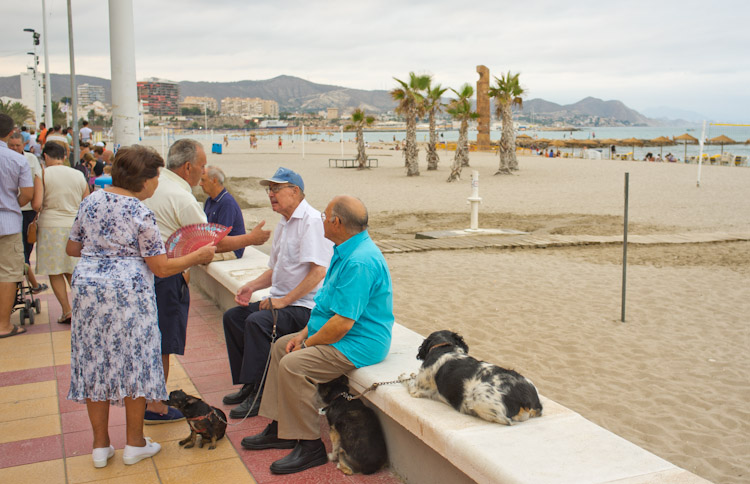 31_5
The bar is Dutch but they have the good sense to focus the beer selection on Belgian beer, such as this small-town brew with a reasonable 7.5% alcohol and lots of taste: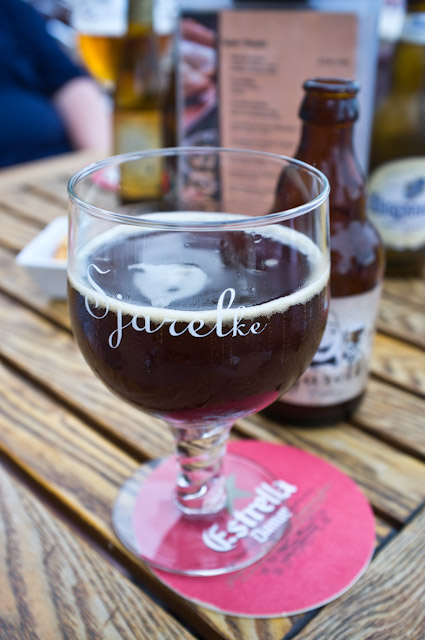 31_6
But for munchies, they do serve traditional Dutch bar food, such as bitterballen: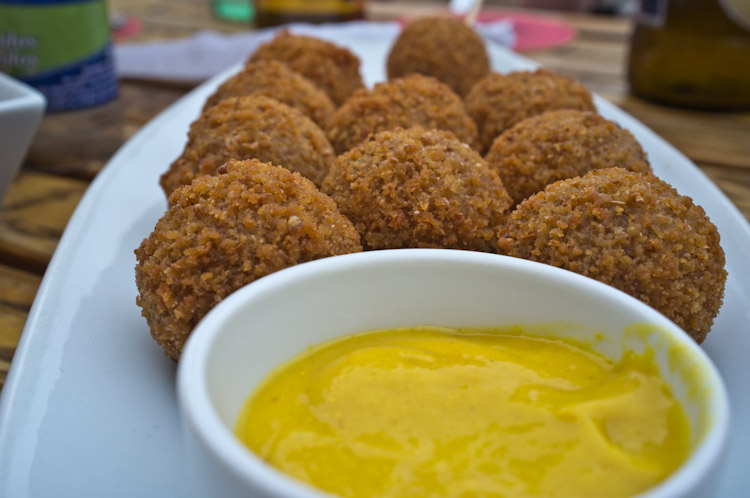 31_7
A big part of the attraction for me is watching the human traffic: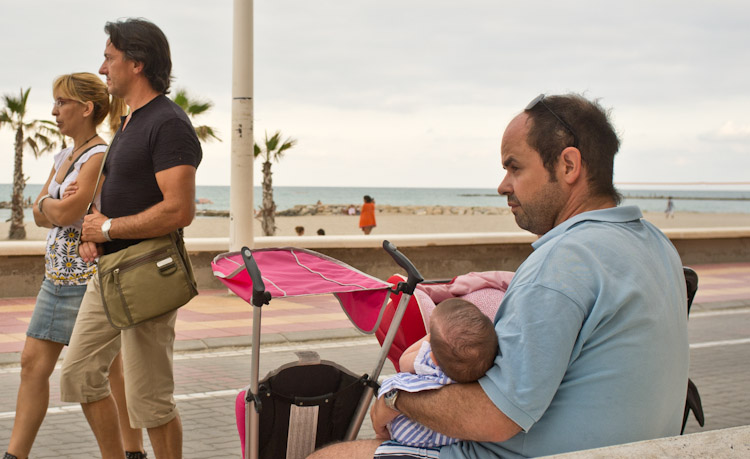 31_8
Art recycling in El Campello: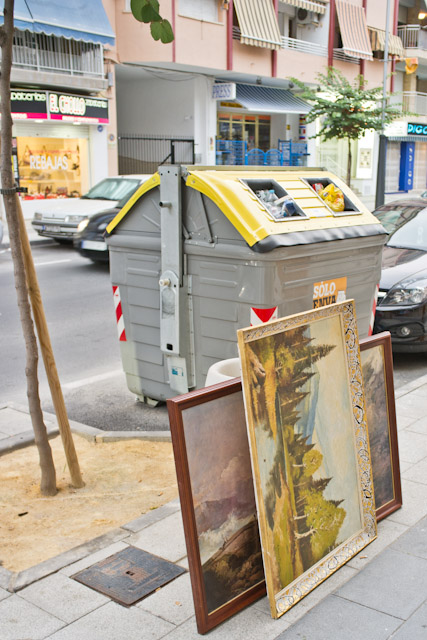 31_9
This is the most important shop in my immediate neighbourhood, Apedales. I have bought four bicycles there since coming to this neighbourhood in early 2008, one each for my wife and daughter and two for myself. This is my road bike being worked on:

31_10
Thursday night our visiting friends from England wanted to invite us for dinner at a nice restaurant. La Ereta is probably the finest restaurant in Alicante, and as a bonus you get fantastic views of the city: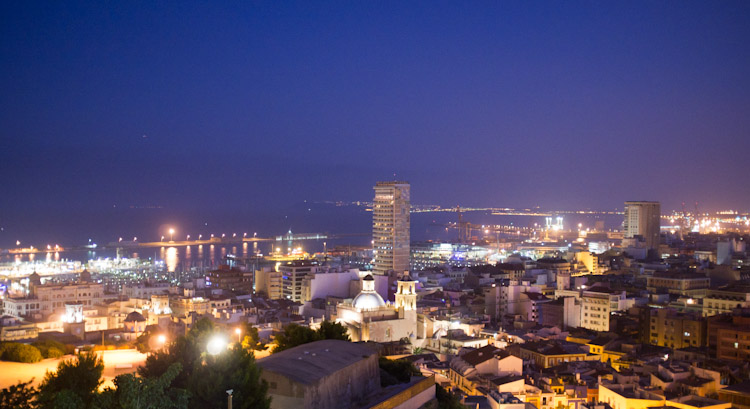 I like to photograph food before I eat it, particularly when it is as nicely presented as it was here.
31_11
One of my starters, fish in horchata sauce (google "horchata", it is a local specialty):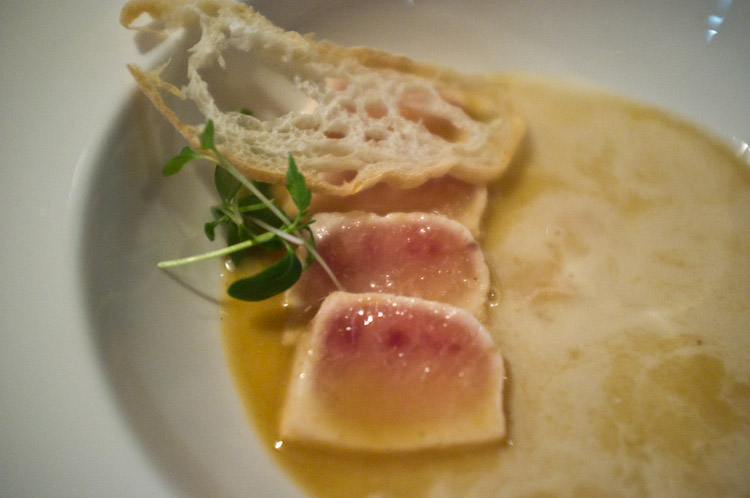 31_12
Arroz con almeja y setas: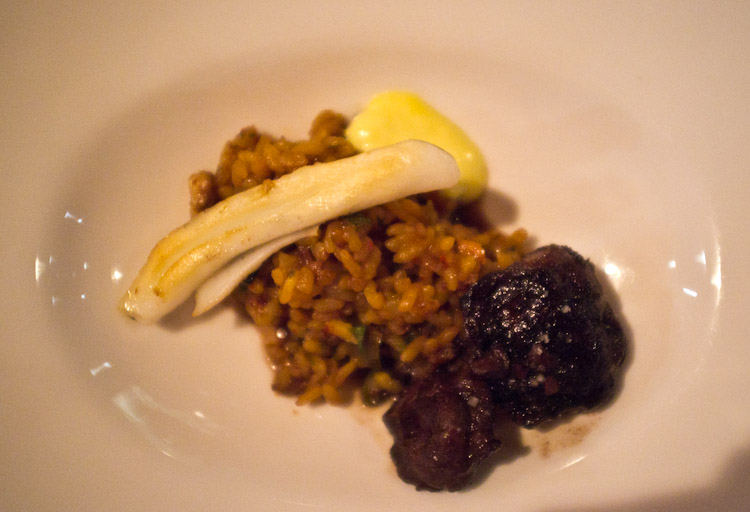 31_13
This is pork, fantastically prepared and presented: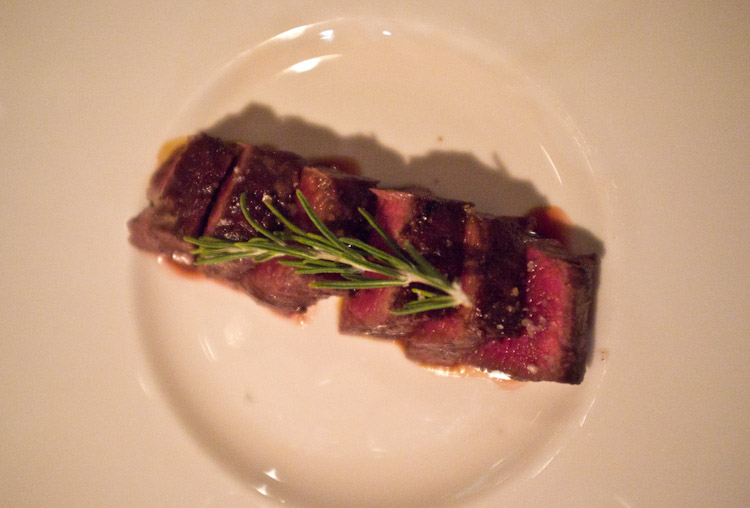 31_14
As we were having our digestif, a surprise fireworks display (we never found out the reason) completed a perfect evening: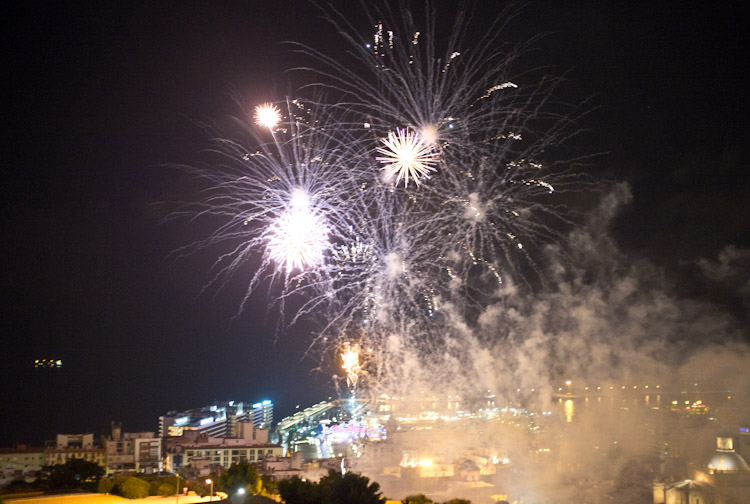 31_15
Friday morning dog walk. Another dog owner gives his pooch a haircut in the park:

31_16
The gardener of the golf course next to which we live, with his helper and companion: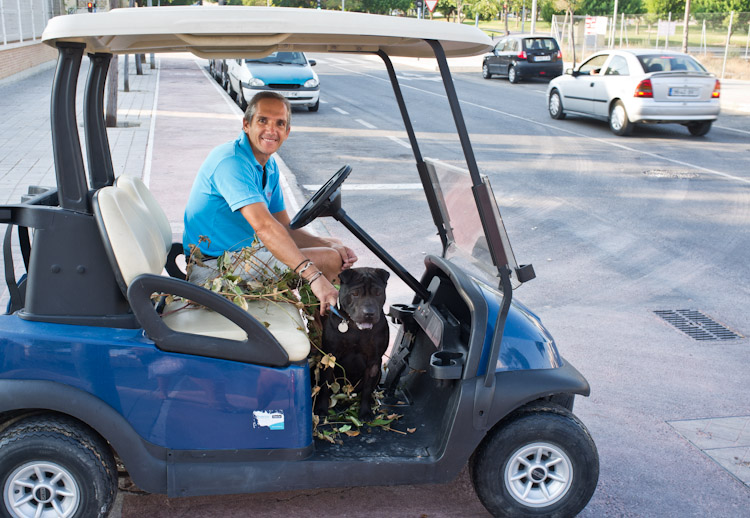 31_17
The chiringuito (beach bar) on Playa Muchavista: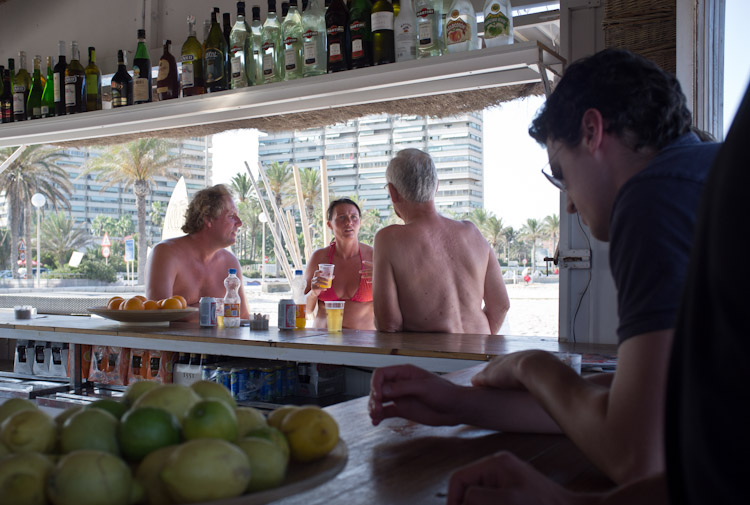 Friday afternoon we drove to Peter Arnold's Winery, a place which I like to visit, both because it is very pretty and because the wines are excellent and inexpensive–and the only place to buy them is at the winery; he only sells his wine directly to visitors and to a couple of local restaurants in his village (Murla, about 85 km from Alicante). Peter is German, a Master of Wine from one of the prestigious German universities, and his wife is English. They used to live in South Africa where he was the wine maker for one of the big companies, but about 10 years ago they decided to return to Europe and set up on their own here in Spain. It is very much a small, family operation (around 20-25 tons of grapes per year) and they intend to keep it that way. The winery is semi-famous because a couple of years ago The Guardian had it as no. 6 on a list of the 10 most beautiful vineyards in the world.
31_18
This is the road that runs alongside the vineyard. Needless to say, finding Peter Arnold Wines for the first time is not easy, but I had been there several times before: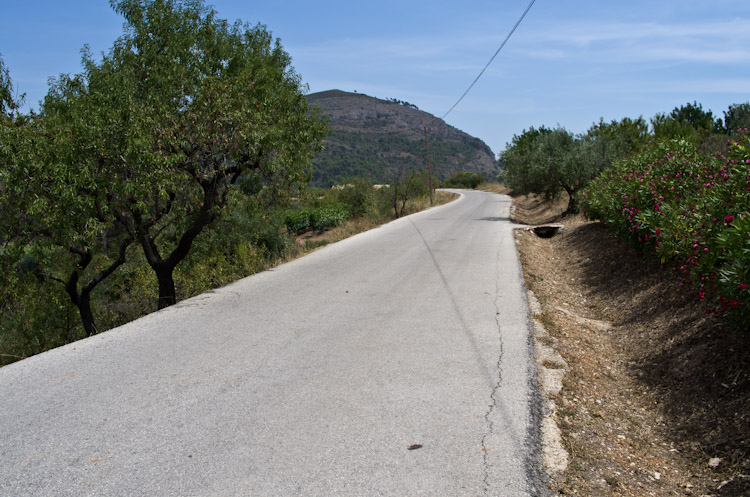 31_19
Almond trees next to the vineyard: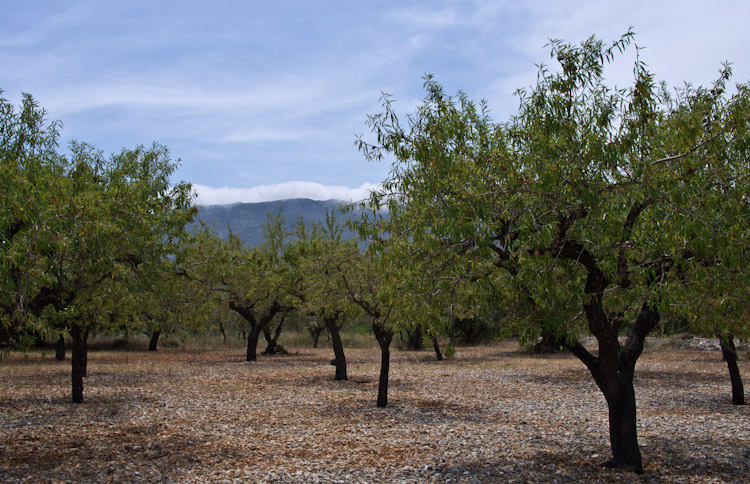 31_20
Entrance to the cellar, and tasting room. This is not a chateau by any means: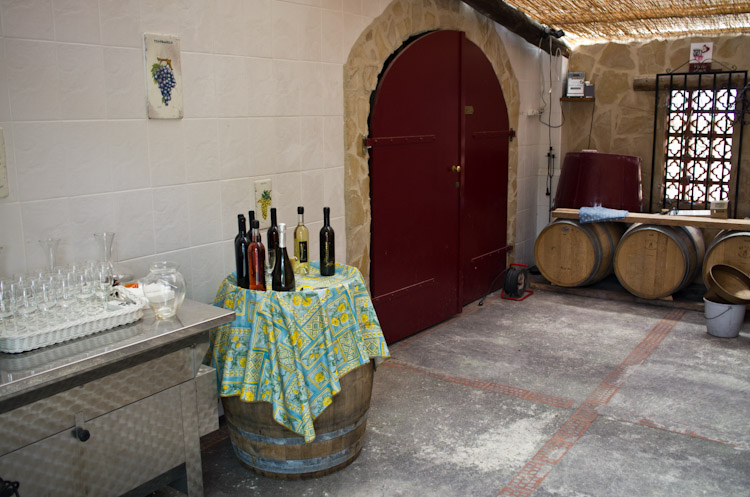 31_21
Most of the equipment, including this grape press, has been bought second-hand: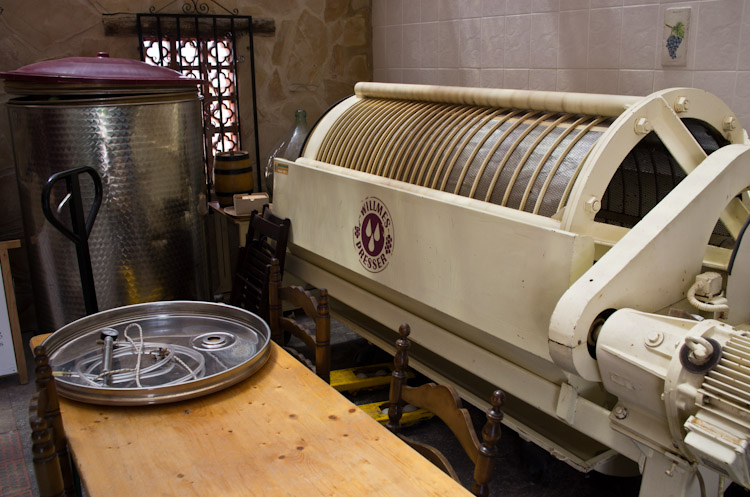 31_22
Peter, being German, buys his barrels in Germany, among other places: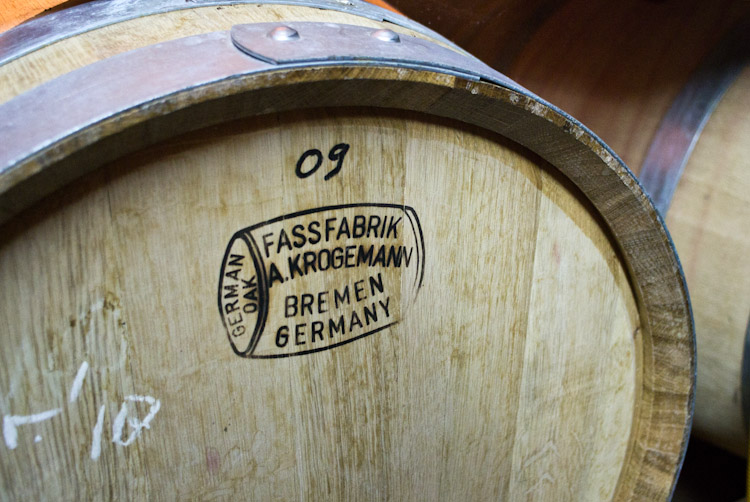 31_23
The labelling "production line":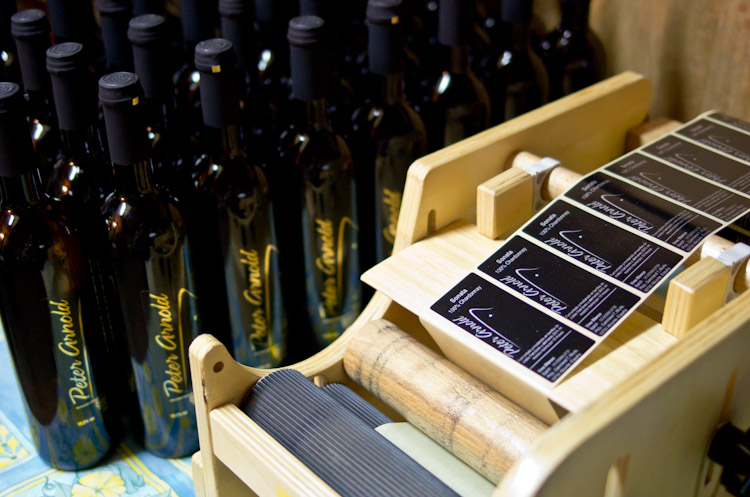 31_24
The most important part of the visit. Peter loves to make people taste his wine. It is almost impossible to just drive up and buy. You must have a proper tasting and conversation. We tried three reds and three whites, all delicious and all costing between €5 and €7.50 a bottle: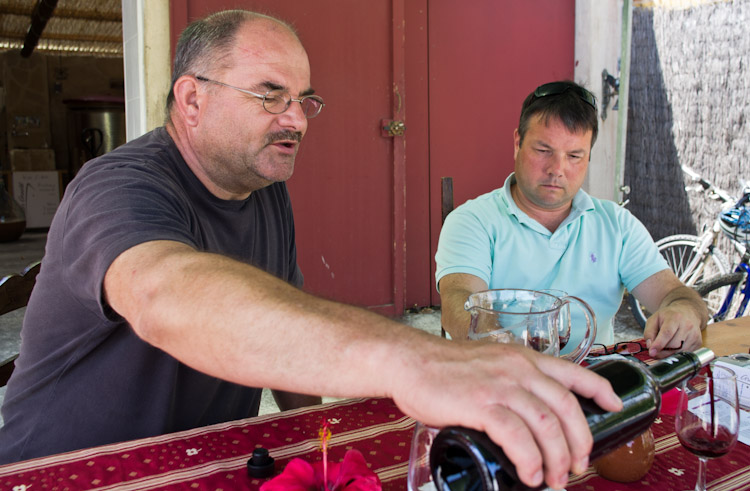 31_25
Peter's wife brings some snacks: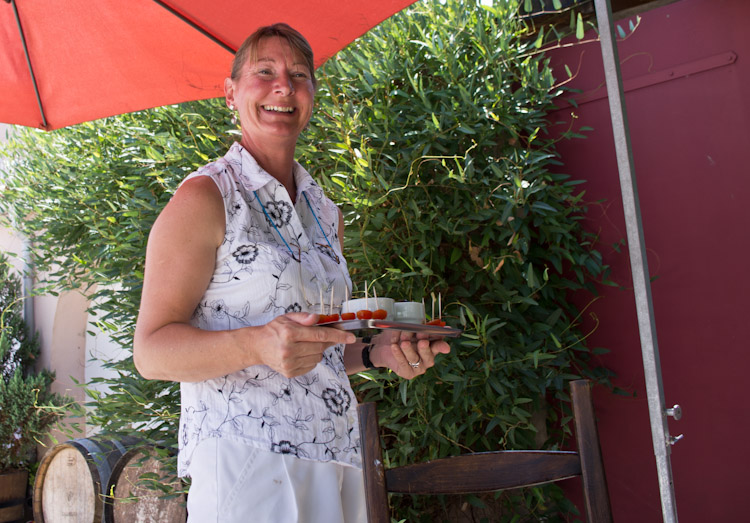 31_26
Their 8-year old daughter also helps out. This is truly a family business: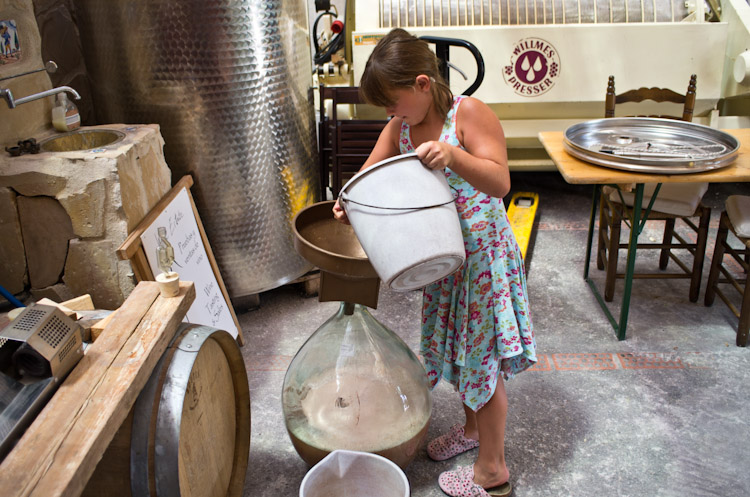 31_27
Finally, it is time to drive home. Peter brings my purchases to the car: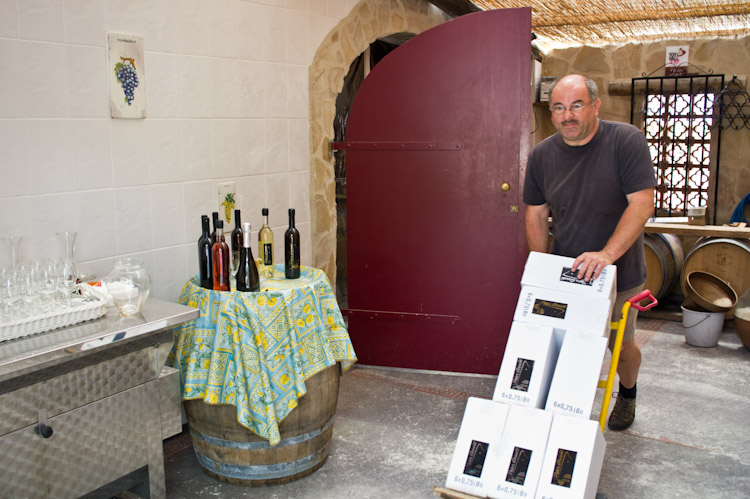 31_28
That evening, we put our son to work: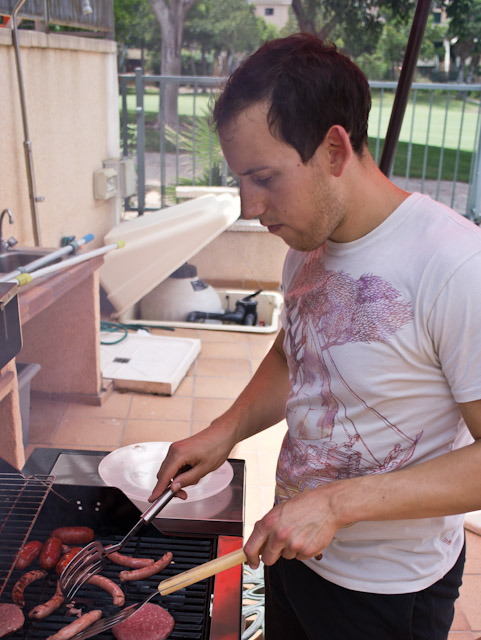 31_29
The result was not bad at all: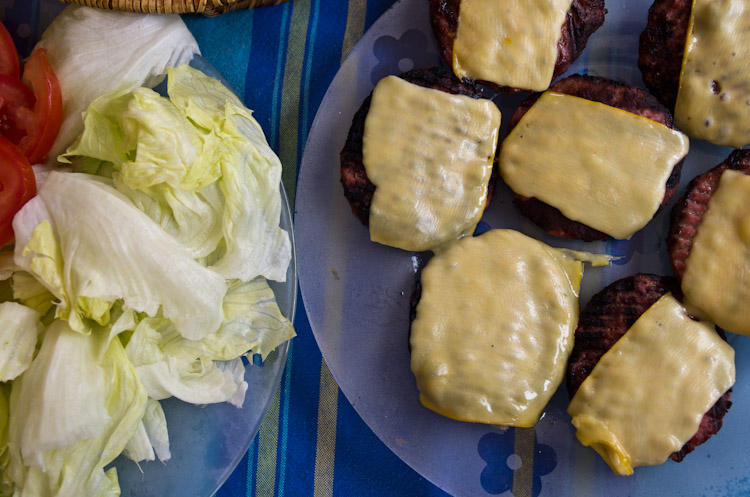 And so ended a very nice week spent in the company of good friends whom we have known since our time in Belgium in the 1990s.