The week started with a rainy Sunday. Then on Monday and Tuesday I made a short visit to London, which provided most of the week's pictures. There is also a proper gallery here, but look here first.
Main
My cat likes to observe the pool area and golf course from the comfort of an armchair placed in a covered porch area: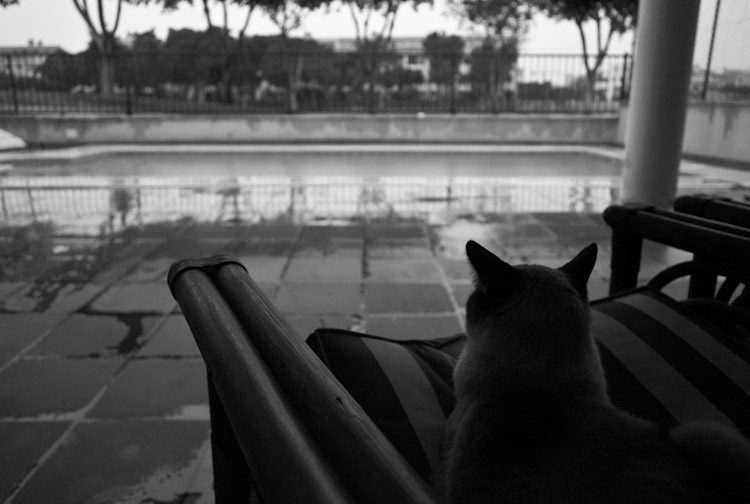 Alternates:
Alternate 1
The weather in London was nice but not nearly as warm as implied by the clothing on display here: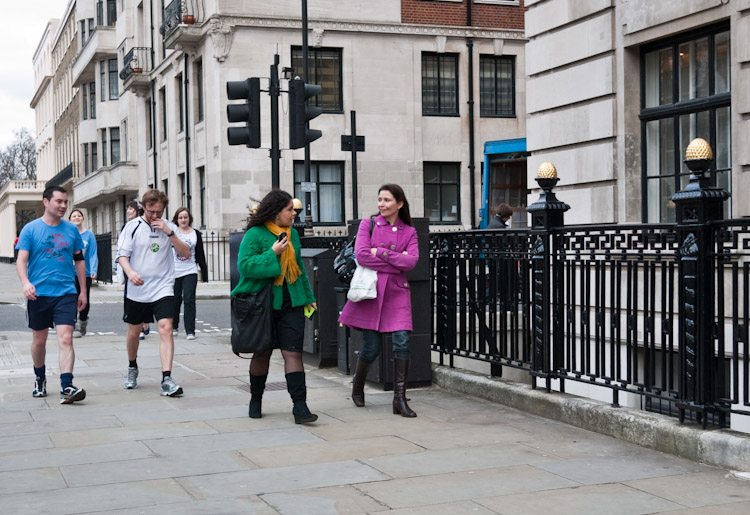 Alternate 2
A reflected portrait of my son near Regent's Park: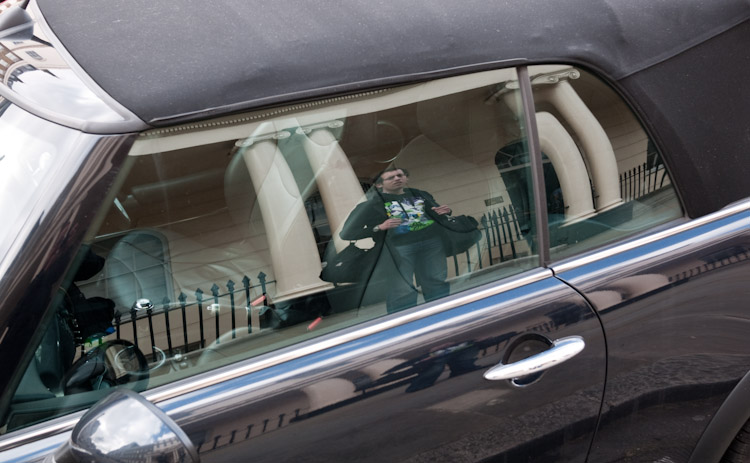 Alternate 3
A prospective customer fondling the Leica X1 at RG Lewis on Southampton Row: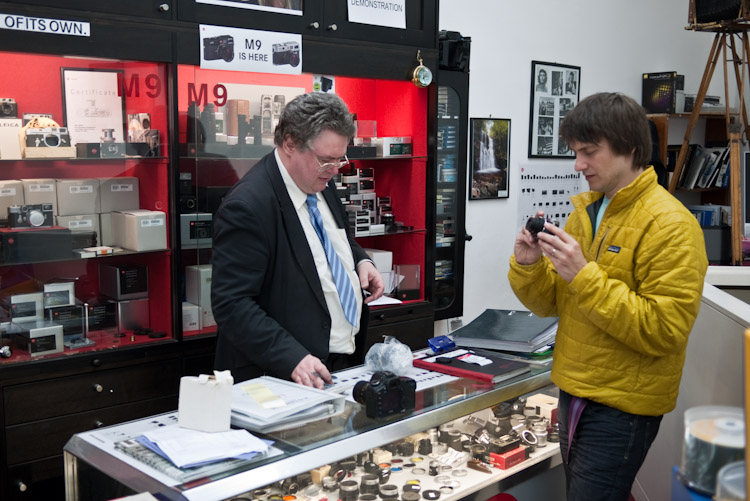 Alternate 4
My son took me to Paradise on Earth, a shop called Royal Mile Whiskies: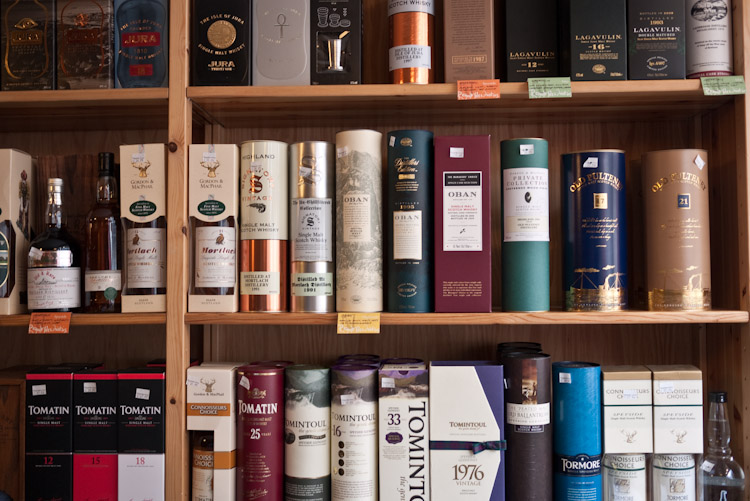 Alternate 5
Nearby the whisky shop, a throwback to the 1970s, a genuine Marxist bookshop, with titles such as "How to read Das Kapital":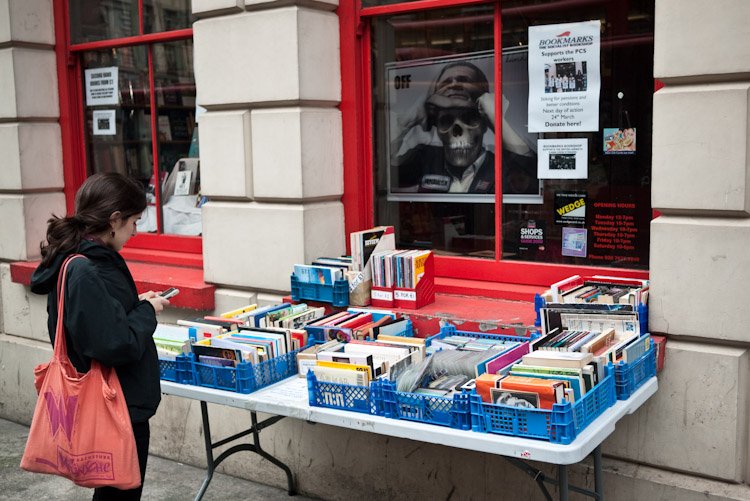 Alternate 6
In a backyard on Denmark Street, I was amused by this prayer for the stressed, a parody on some drivel I have seen somewhere else: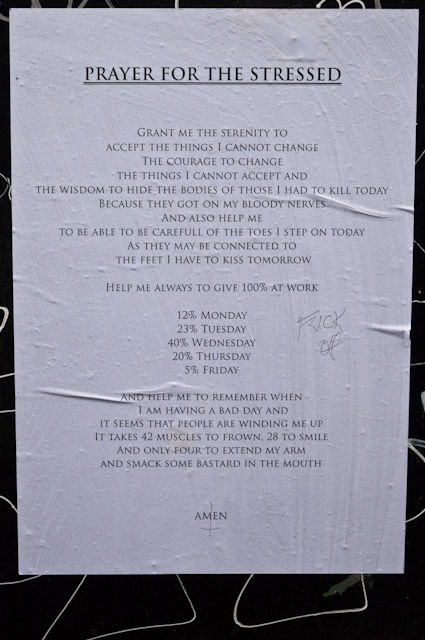 Alternate 7
Denmark Street wall art. This area is fully of funky bars and music instrument shops: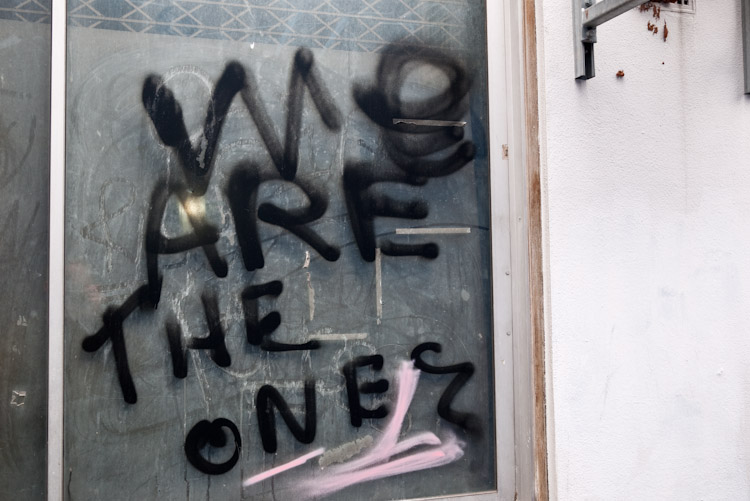 Alternate 8
My son in a Denmark Street backyard: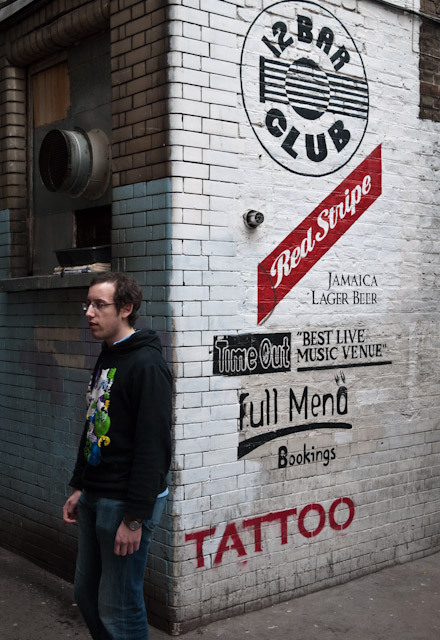 Alternate 9
It began to rain lightly, so we sought refuge in Chandos Pub near Trafalgar Square, a favourite watering hole of mine. At the neighbouring table, a guy was demonstrating an old film Leica to his friends: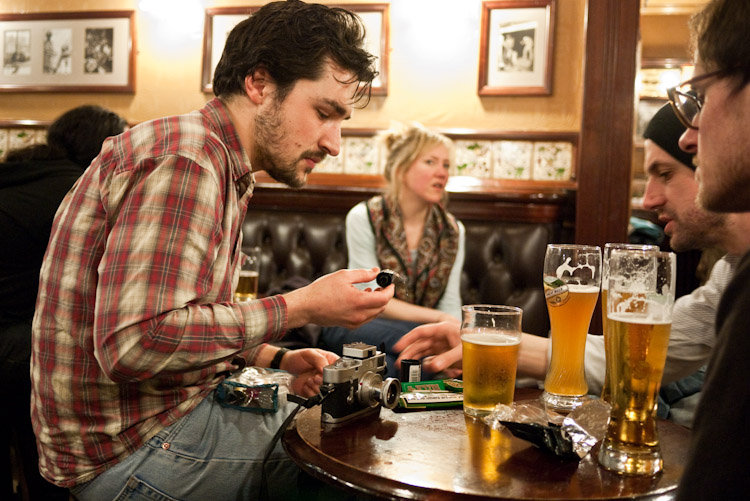 Alternate 10
He used it, too: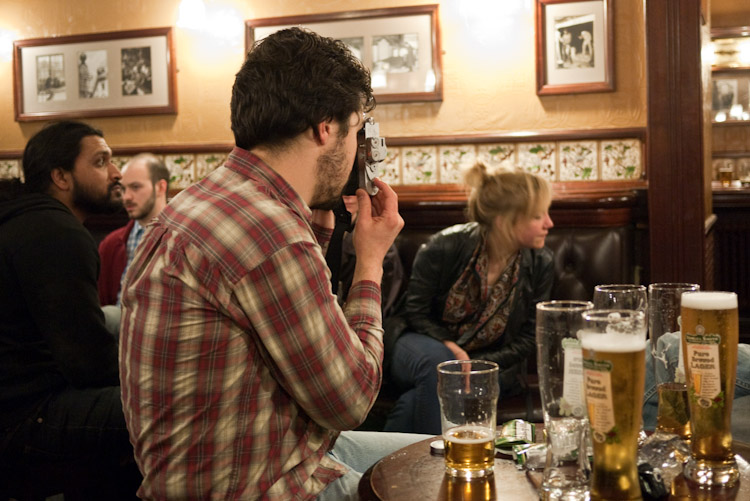 Alternate 11
What people do on the Tube: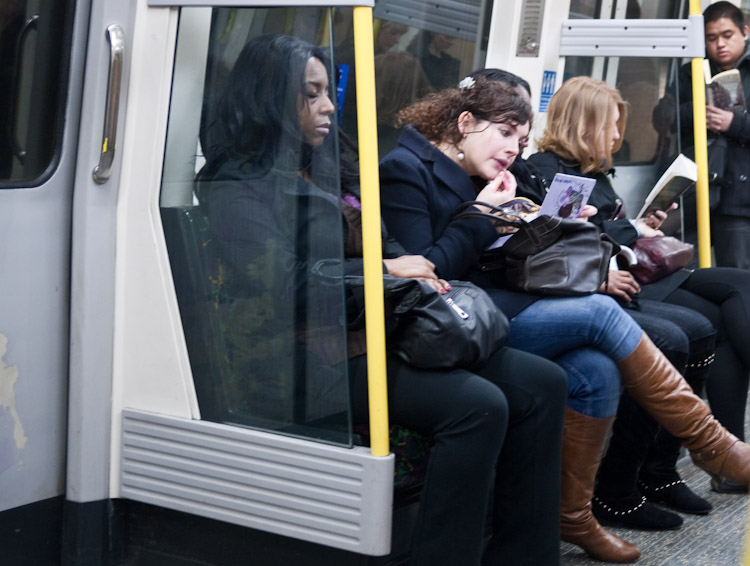 The rest of the images are from Saturday afternoon and evening, back in Alicante. The winter has clearly ended, and this week we have enjoyed glorious sunshine and were able to turn the house heating off for the summer season.
Alternate 12
Little girl on Esplanada de España: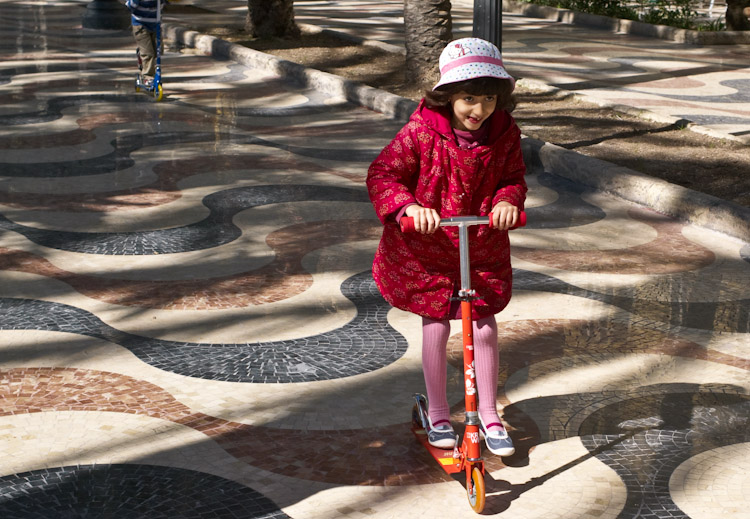 Alternate 13
We came across this group of people, marching energetically while chanting BOB ESPONJA. Must be some new religious sect: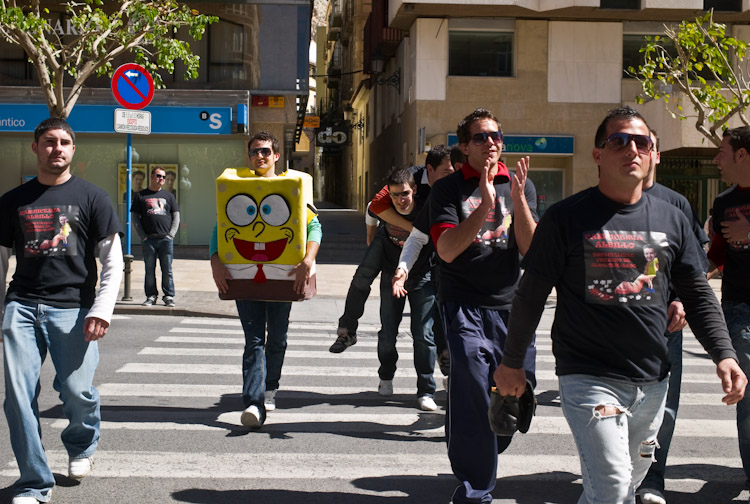 Alternate 14
Dinner on Saturday was tapas at Lizarran. Our waitress pours us a chupito: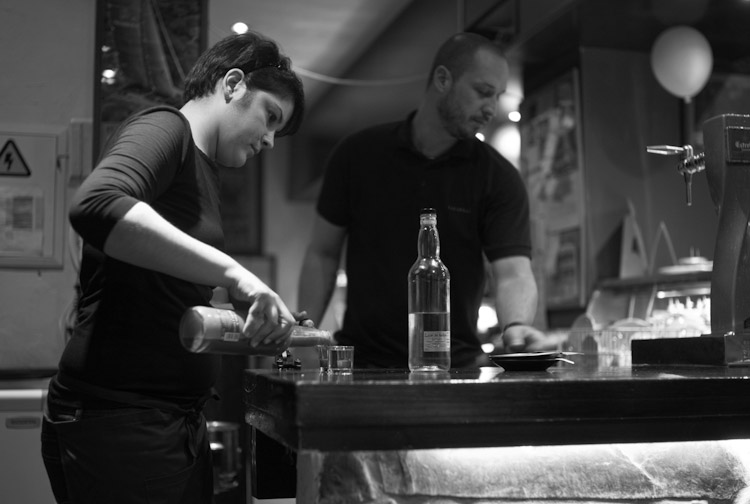 Alternate 15
Two women in serious discussion: