The first full week back after my trip to Denmark was a nice light one, with Wednesday being a day off for Europe Day (the anniversary of the Schuman Declaration in 1951, the initial impetus to what later became the European Community and still later the European Union). My wife was still in Puerto Rico visiting her family (she had gone there while I was in Denmark), so I had plenty of time for cycling and other non-work pursuits.
19_1
I started Sunday with a nice bike ride in the mountains above El Campello. Other people, whether cyclists or guys with an engine, had similar ideas: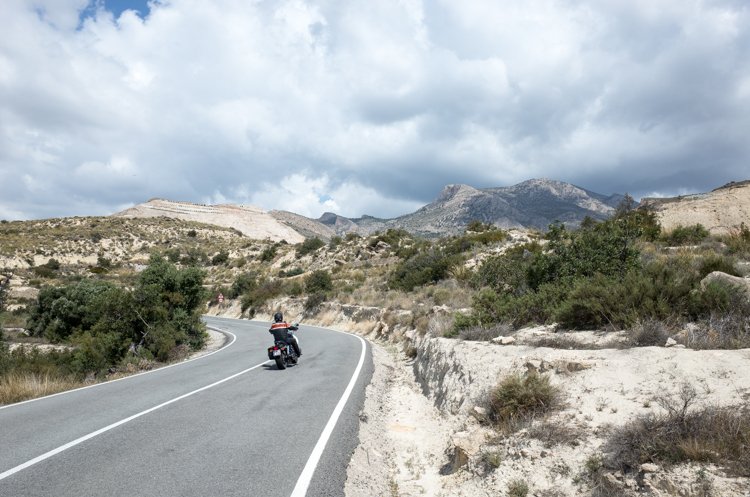 19_2
In the evening, Barcelona was playing Real Madrid, the big match of Spanish football. Although I could watch it at home, I decided it would be more fun to go to Eden, my favourite bar in El Campello, to watch with people who really cared about the result (I am neutral between the two teams):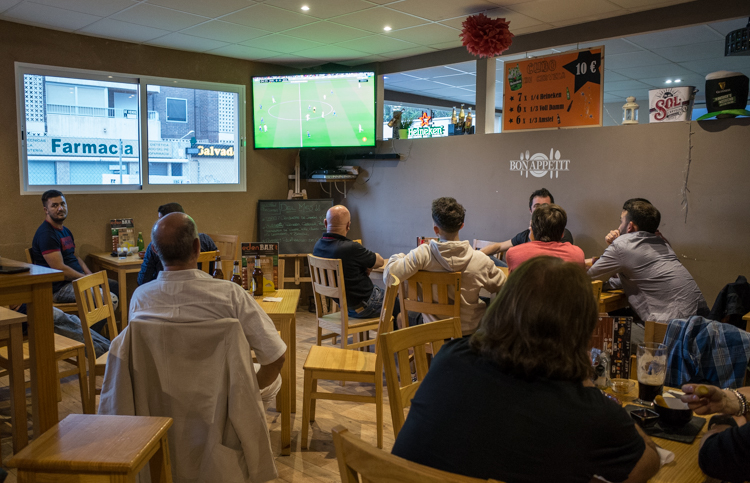 19_3
Barcelona scored first, and some people in the bar were happy. I watched the first half there, then drove home. The match was quite dramatic, with lots of nasty tackles and Madrid down to 10 men during the entire second half, but they still managed 2-2: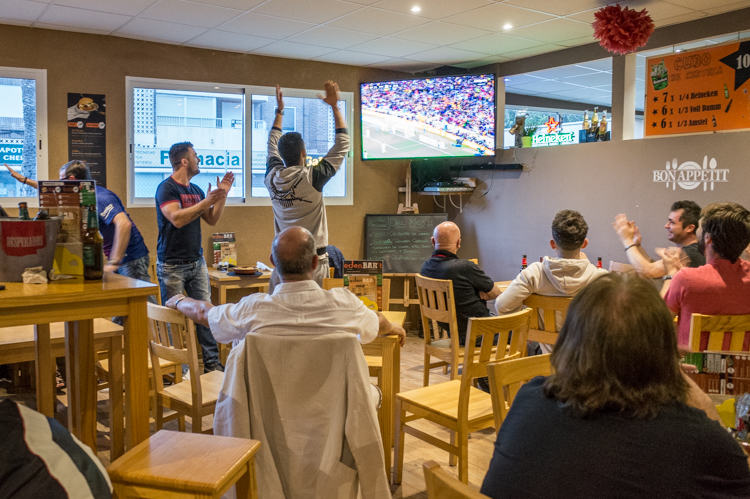 19_4
On Monday it was back to work. Our department director Paul had turned 60 the preceding Friday. He did not want a big fuss around his birthday, so he actually took the day off. But some of my colleagues insisted that we had to have at least a modest celebration with cake and a drink. I got the job of setting up a fake meeting to lure him to the celebration: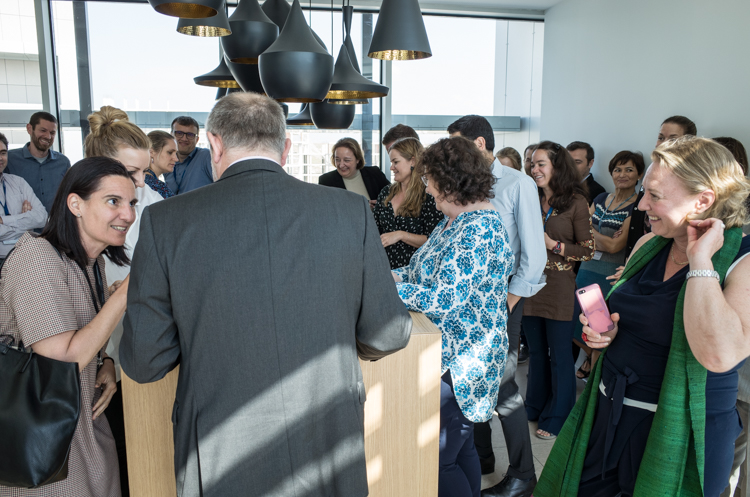 19_5
In the end it was informal, brief and enjoyable. Here is my Danish colleague Bente talking to Paul: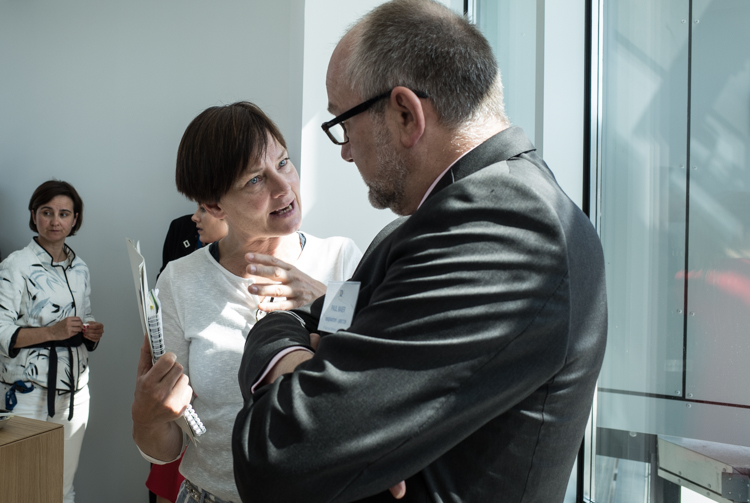 19_6
Alexandra being intense:

19_7
Wednesday was a day off but I got up early anyway. I went down to the kitchen to make my coffee, looked outside and saw there was lovely fog on the golf course. So I grabbed my camera and took a few pictures before the rising sun would spoil the view: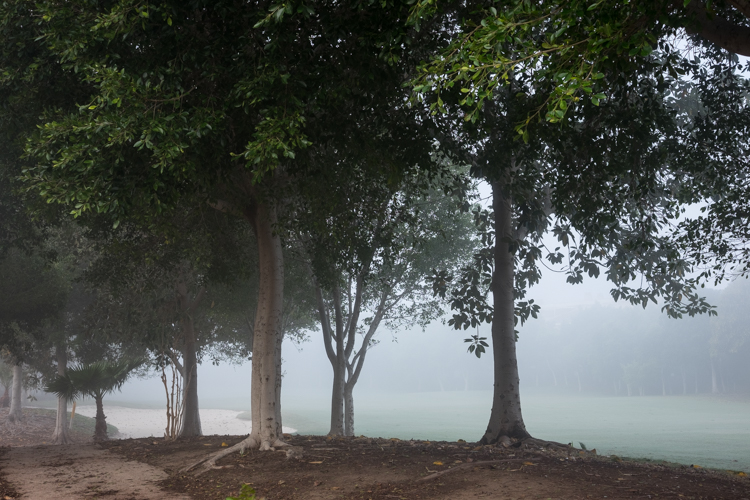 19_8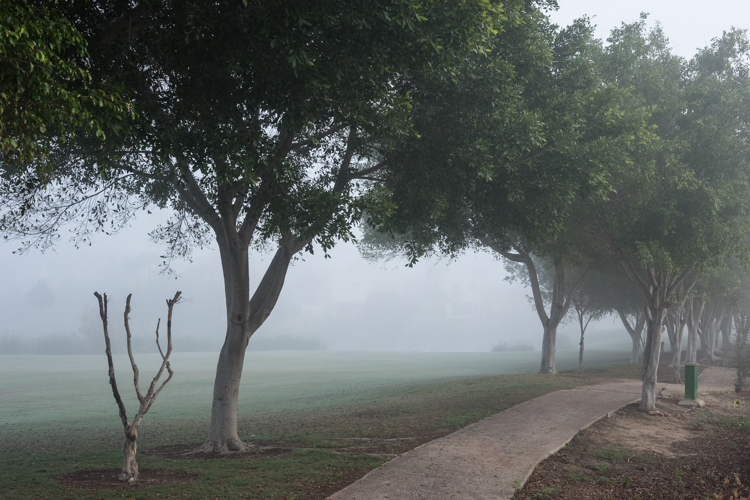 19_9
After breakfast, I went on a 70 km bike ride to the town of Relleu. The town itself is of little interest, but I love the road to get there: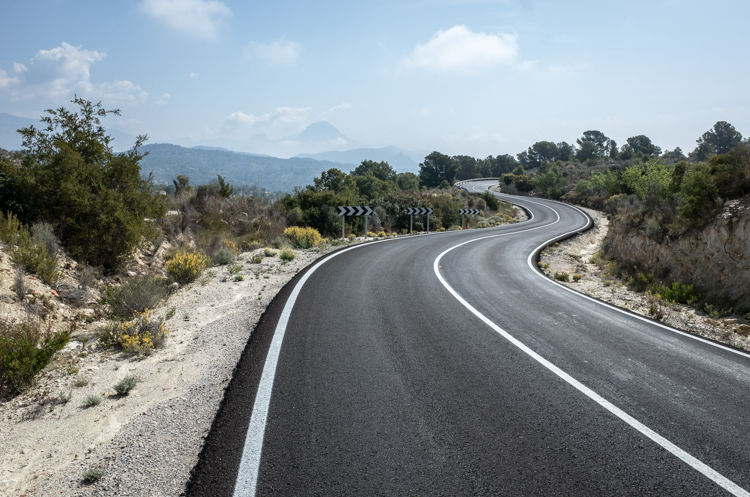 19_10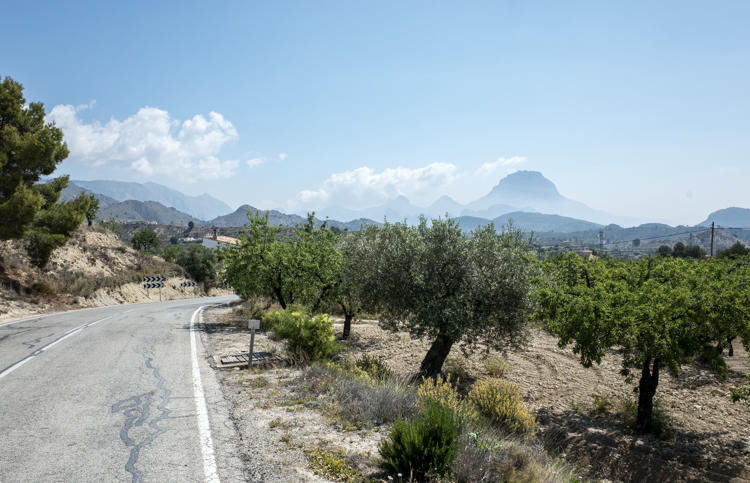 19_11
And I always stop to look at this beautiful house, set among almond and olive trees: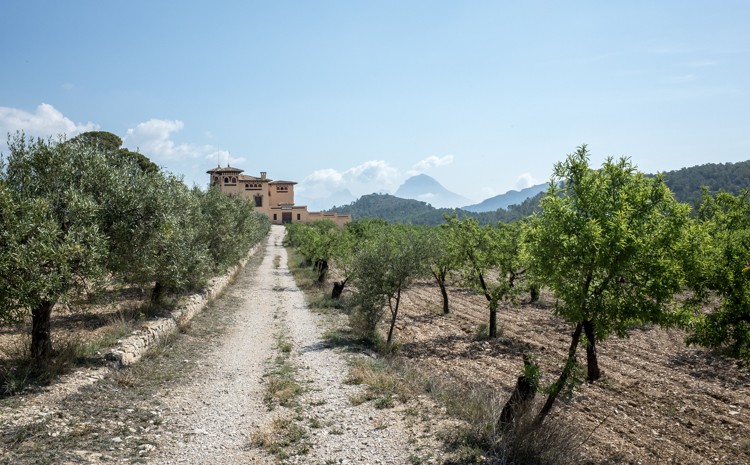 19_12
I had arranged to meet my daughter for lunch in the afternoon, and we went to an old favourite of ours, the vegetarian restaurant Bodhigreen: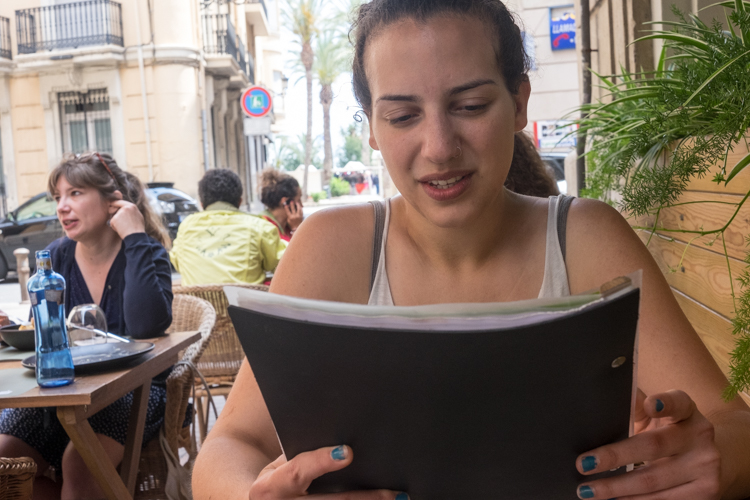 19_13
The appetiser–pretty, healthy and tasty. Ticks all the boxes: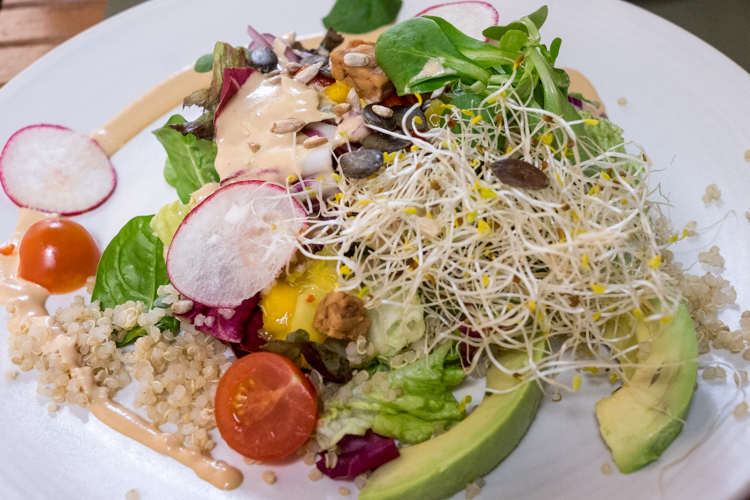 19_14
We finished our lunch with coffee and vegan Black Forest cake at Tres Semillas, a vegan bakery in the centre: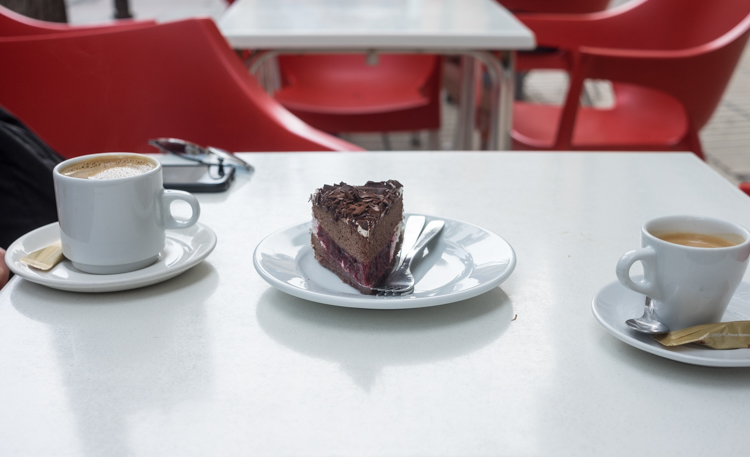 19_15
When I came home after lunch, I noticed that my late mother's "magic cactus" was getting ready to perform its periodic miracle: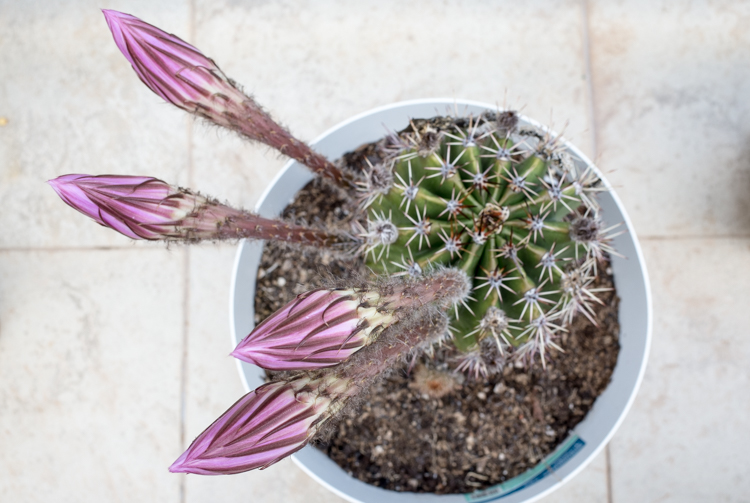 19_16
During the next few days, I documented the evolution of the miracle. On Thursday morning, the flowers were fully open: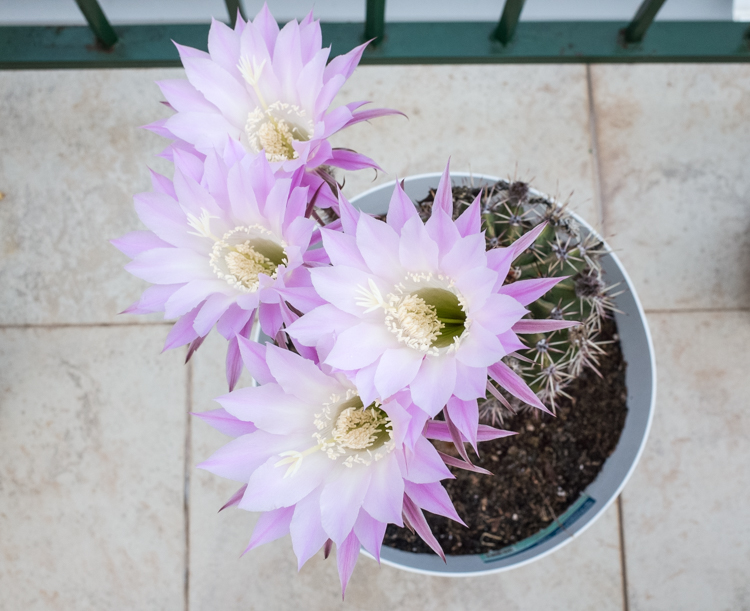 19_17
Twenty-four hours later, on Friday morning, still glorious: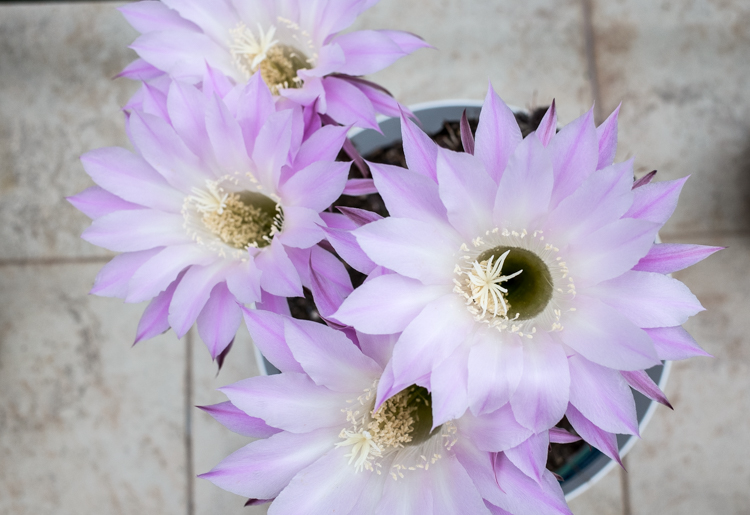 19_18
But by Friday evening, the sun had taken its toll: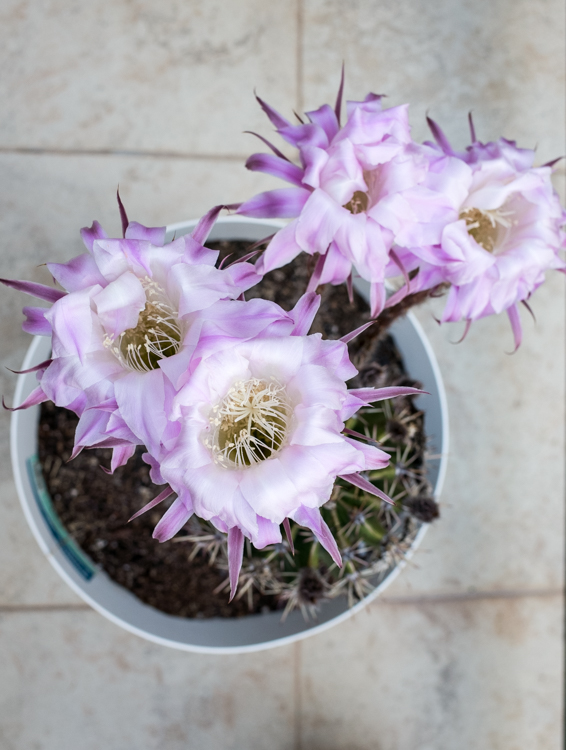 19_19
And by Saturday morning, the miracle was over: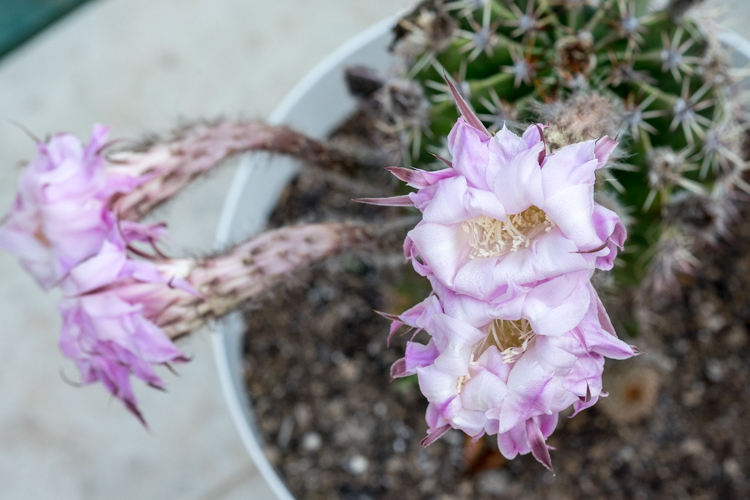 19_20
Meanwhile, my wife came home from Puerto Rico on Thursday afternoon. While waiting for her to emerge at Alicante airport, I looked at the other people (and animals) waiting: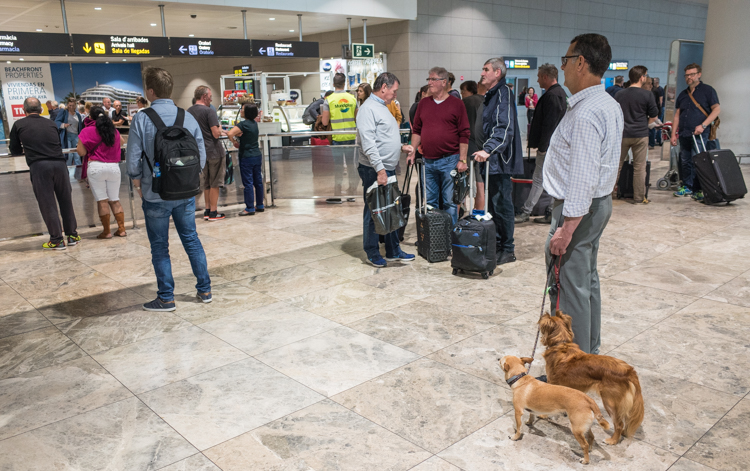 19_21
The joy of seeing a familiar face: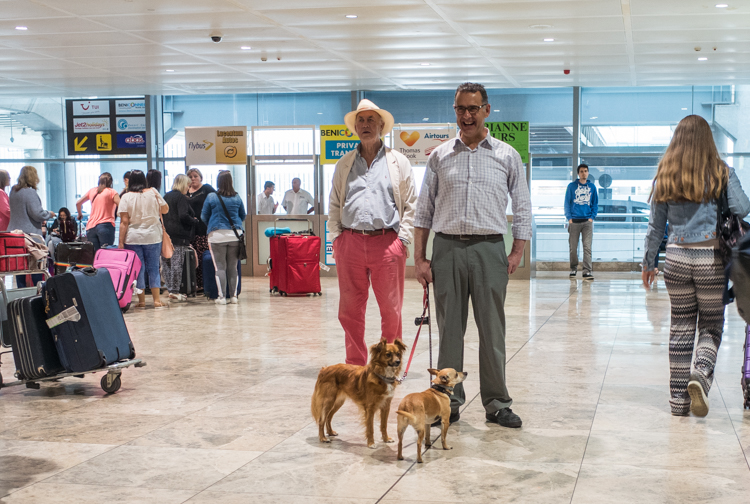 And life was back to normal.