It is a truly mixed bag this week. Not only is there a variety of subjects, but I also used all my equipment.
Main
On the last full day of my sister's visit, we drove inland to have a look at the mountains: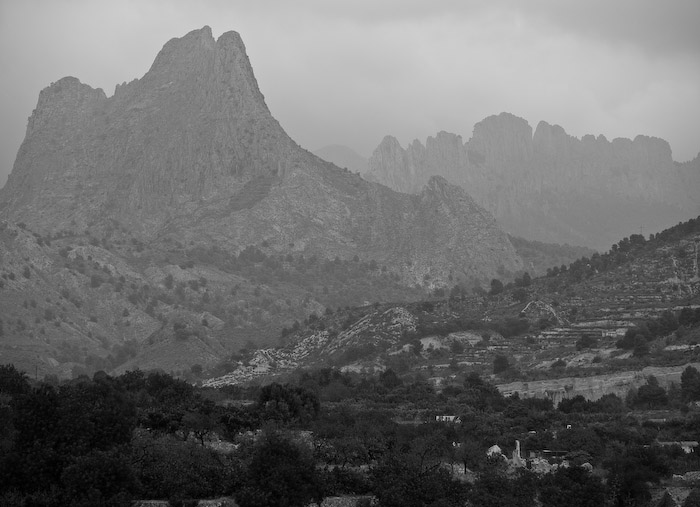 Besides my Olympus E3, I also took the Bronica 645 with me, loaded with a roll of Fuji Neopan 400 film. This was only my fifth roll of film this year. The next three pictures are from that roll.

The alternates:
Alternate 1
Another shot of the mountains in fog: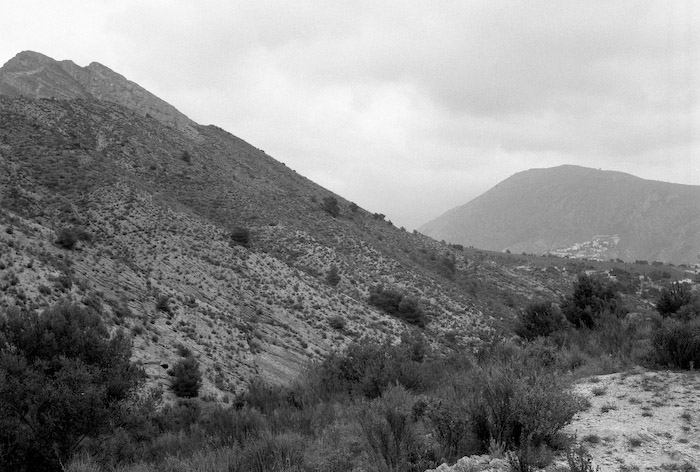 Alternate 2
A common sight in the Spanish countryside, an abandoned farmhouse: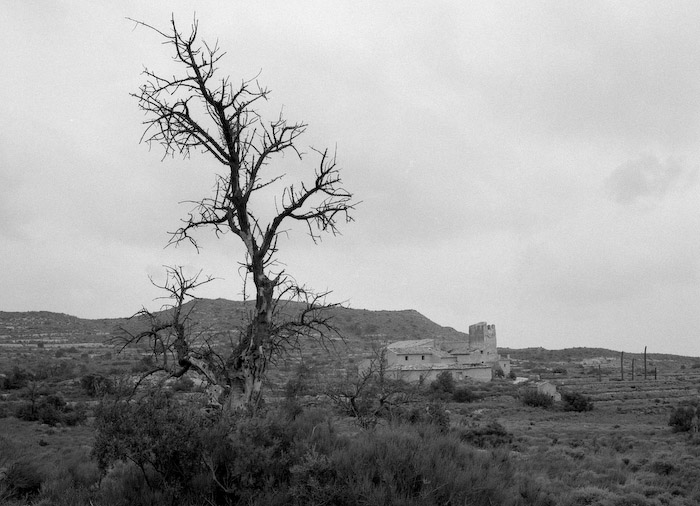 Alternate 3
The graffiti "artists" have got to this one: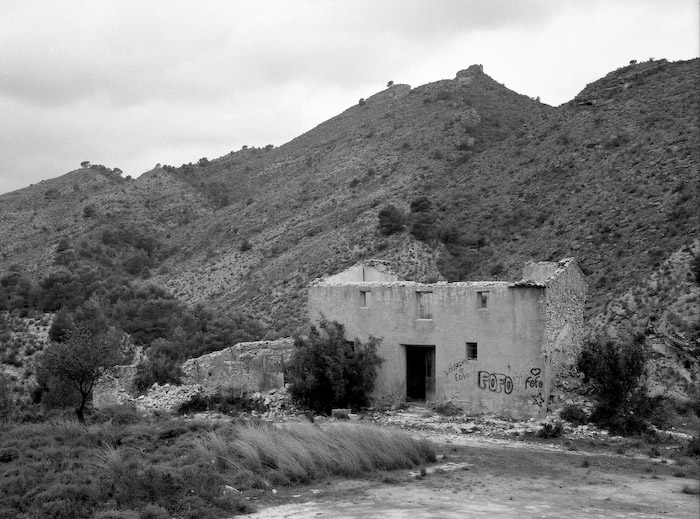 The rest of this week's images are from around where I live and work.
Alternate 4
The view from my terrace early in the morning: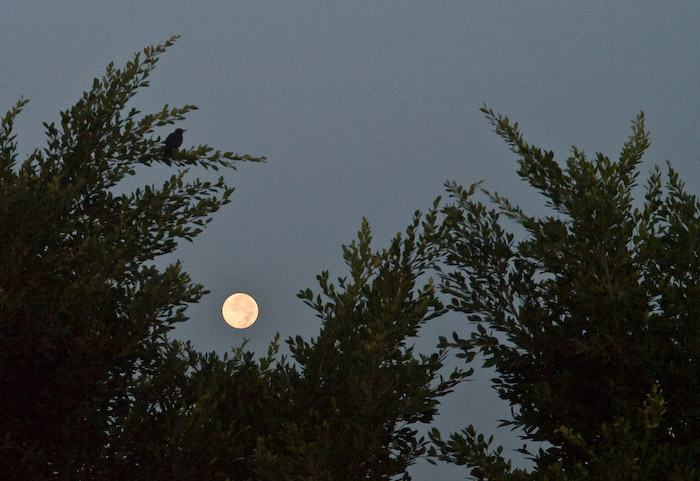 Alternate 5
A scene from the Mercado Central in downtown Alicante: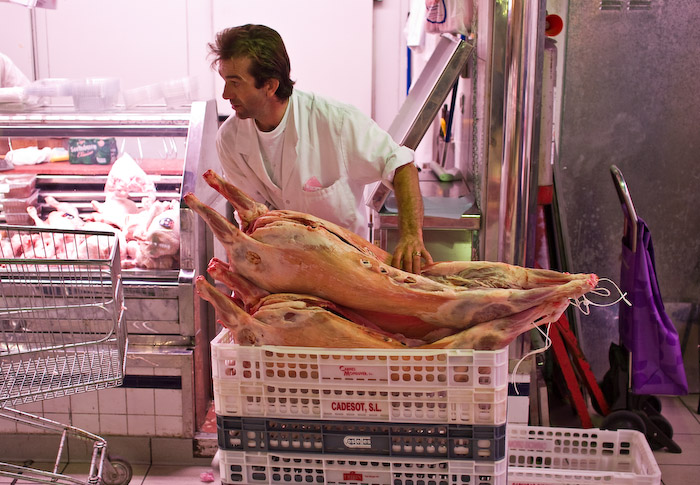 Alternate 6
Dogs and legs near my house: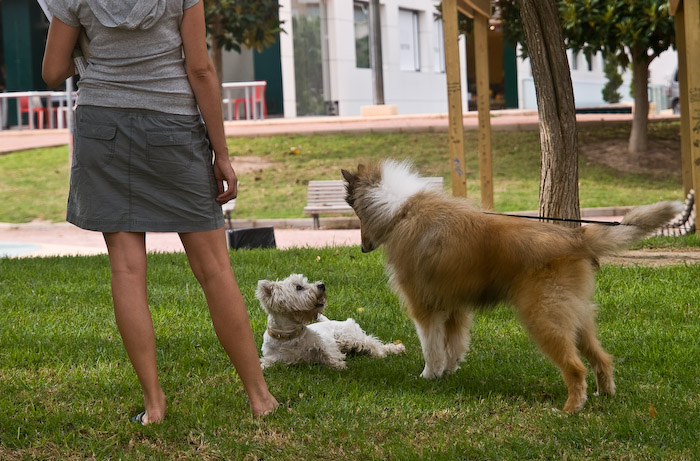 Alternate 7
Our backyard faces a golf course, inhabited by a family of swans. Sometimes they come very close to our back fence: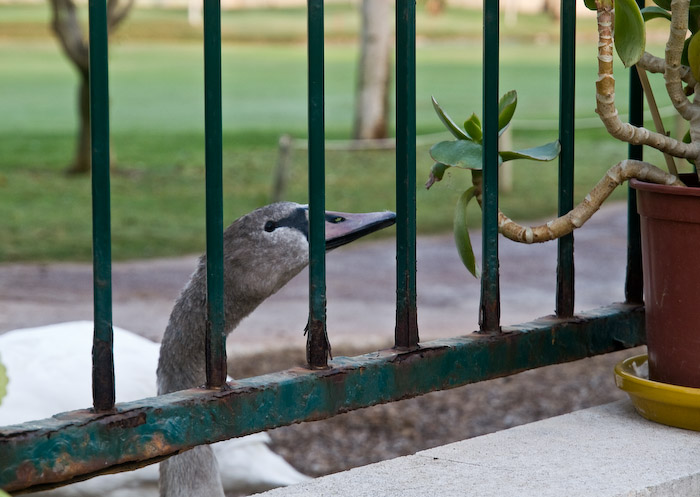 Alternate 8
Very close indeed: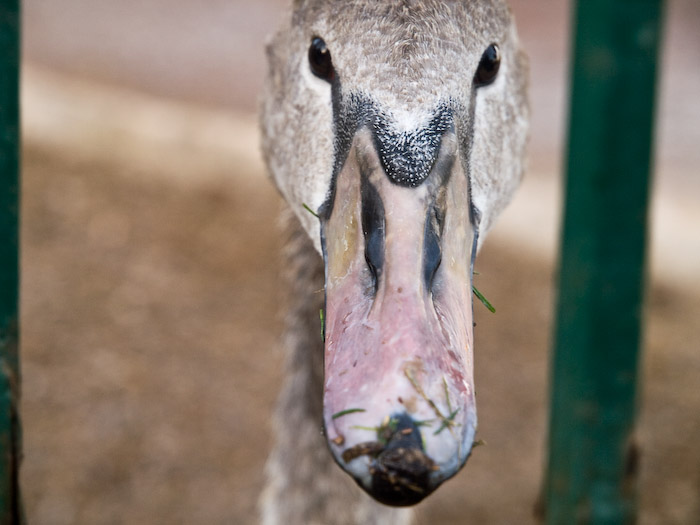 Alternate 9
Near my office there is a ruin that once housed a bar or night club:

Alternate 10
Not much action there these days: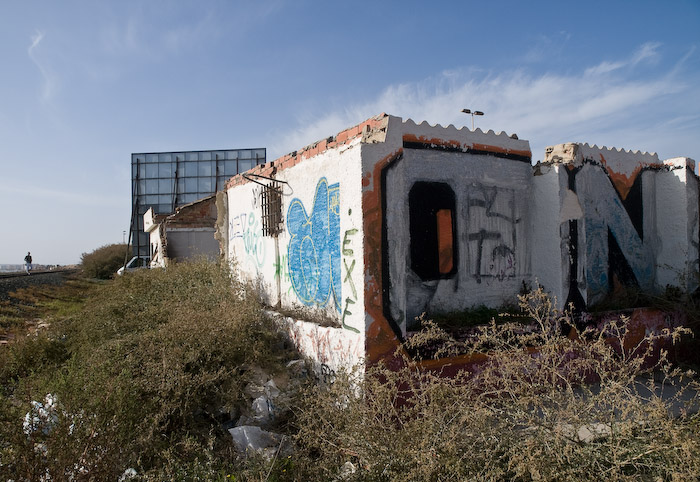 Alternate 11
Some homeless people have taken up residence, as evidenced by the makeshift curtain: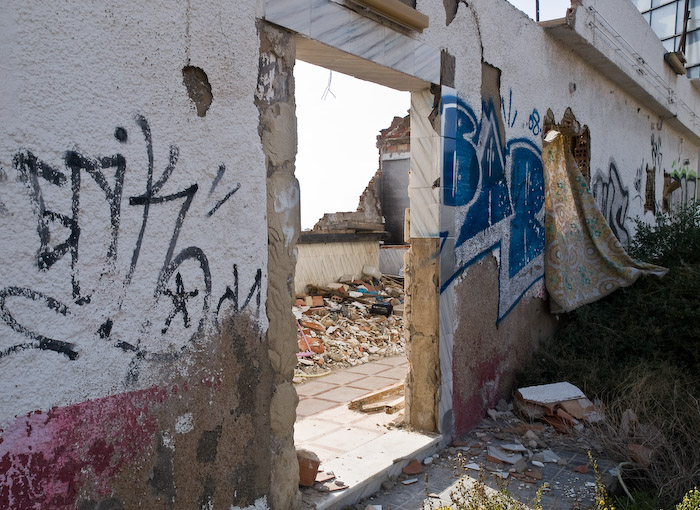 Alternate 12
In the same area, a sign of the times. Everyone is taling about "la crisis":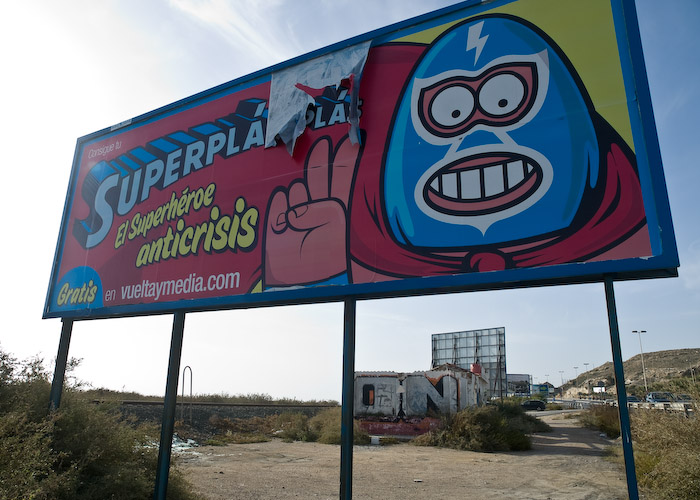 Alternate 13
To finish the week, something completely different. My co-worker Sandro and his wife have been waiting 5 years to adopt two children (yes, they wanted two). A couple of weeks ago lightning struck. The agency called them to inform them that a pair of 10-month old twins were theirs, right here in Alicante. On Wednesday, Sandro stopped by the office to show off his new pride and joy: