A week of work and home life, with two main highlights–a 5 km "solidarity run" at the office and a visit with our friend Carmen in Almoradí to pick some oranges at her orange grove.
4_1
As usual, I went down to the beach one morning when there were some spectacular heavy clouds over the Mediterranean: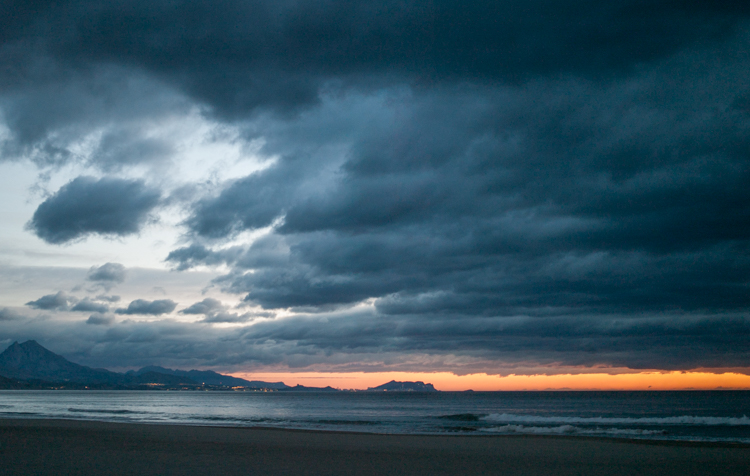 4_2
A couple of images from the office, starting with Phil Lewis from the Anti-Counterfeiting Group in the UK, who was visiting us for a day and spent some of his time working. Phil is an old friend of the house, he worked with us for several years as a seconded national expert from the UK Intellectual Property Office, and we have downed many a pint together over the years: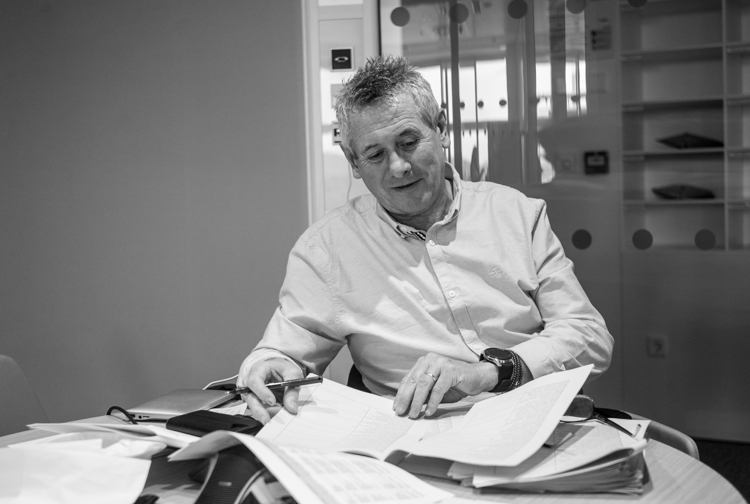 4_3
Danish-Spanish collaboration. My colleagues Carolina and Bente are discussing sampling strategies for a survey of small and medium-sized companies we are about to carry out: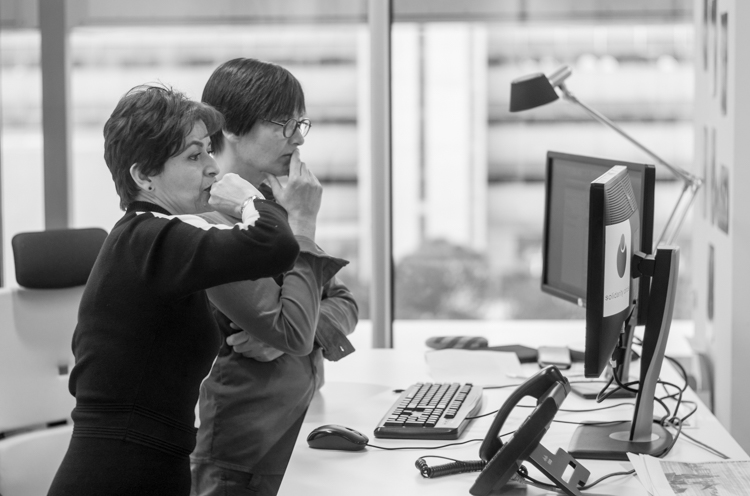 4_4
My daughter Monica lives about 1 km from my office, so on Thursday I came over to her place and took her for lunch at Moments. Afterwards, I dropped her off and she took the dog Meave for a walk. Meave belongs to one of the Italian guys with whom she shares the apartment: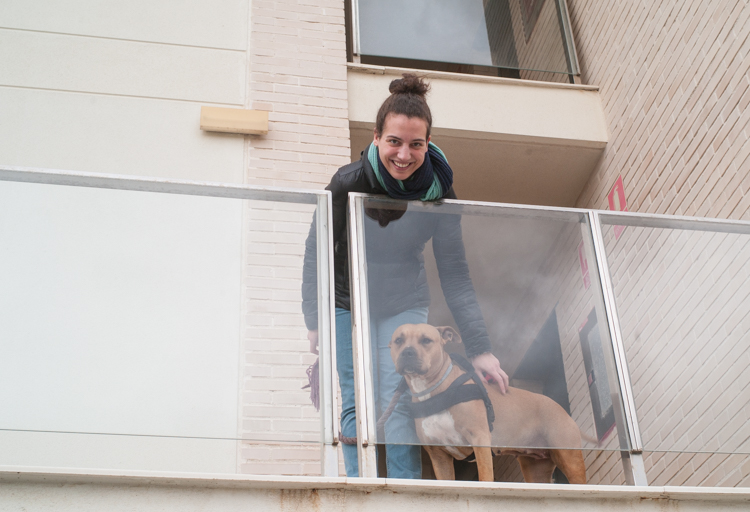 4_5
I accompanied Monica for part of her dog walk. Behind the apartment complex there is this strange monument with anti-fascist graffiti scribbled on its base: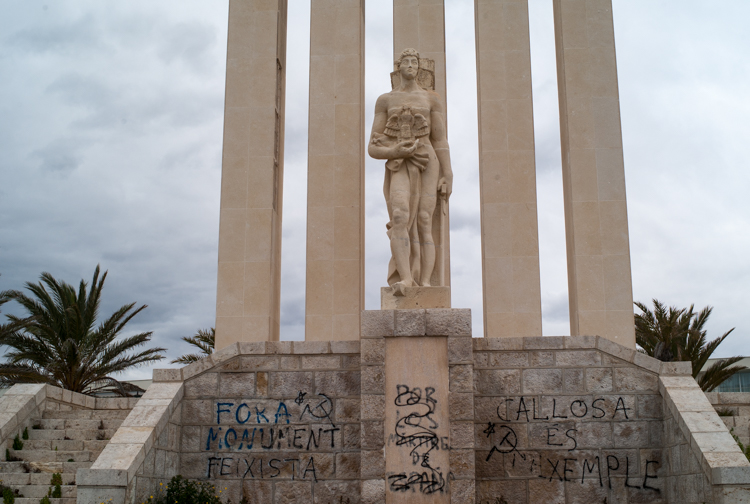 4_6
Later on Thursday, Monica walked to my office and came home with me to have dinner with us. I made two of our favourite vegetarian dishes, a stuffed Turkish aubergine dish called "the imam who fainted" and an orzo-feta salad: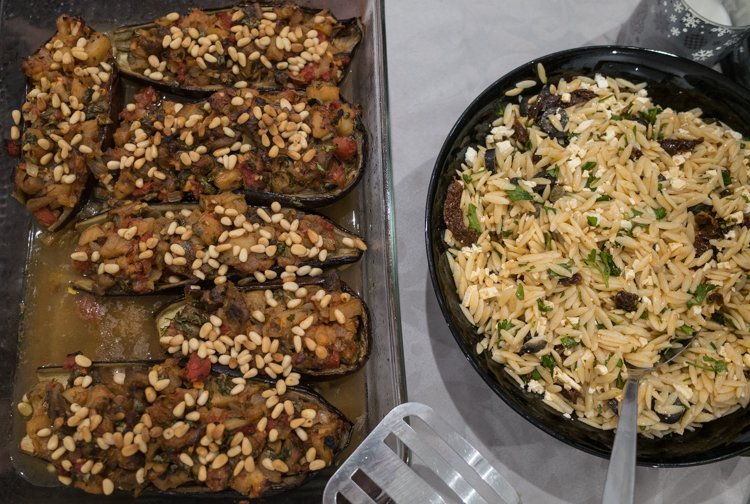 4_7
On Friday at lunchtime, there was a "solidarity run" at the office. Those not running were encouraged to sponsor a runner by donating a couple of Euro per km, all to benefit a local childhood cancer charity. My contribution was that, plus the photographs. Here the people are signing up and getting their start numbers: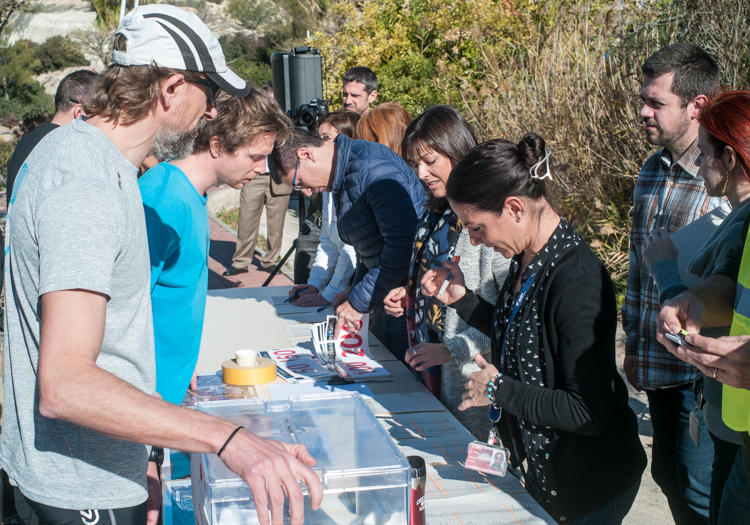 4_8
Two of my Danish colleagues, Bente and Birgit: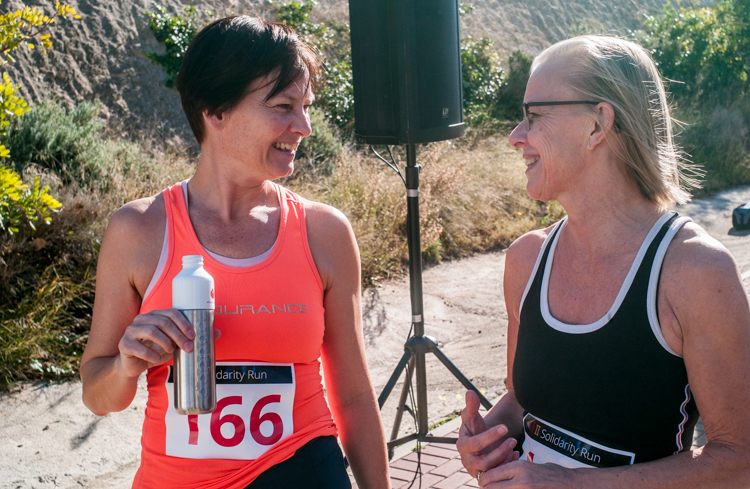 4_9
Stephanie gives me a smile, as she often does: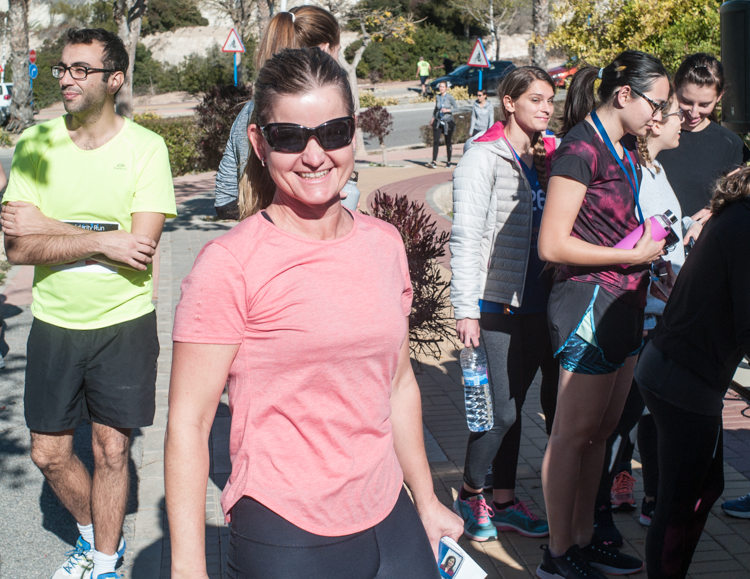 4_10
Daniel the security man: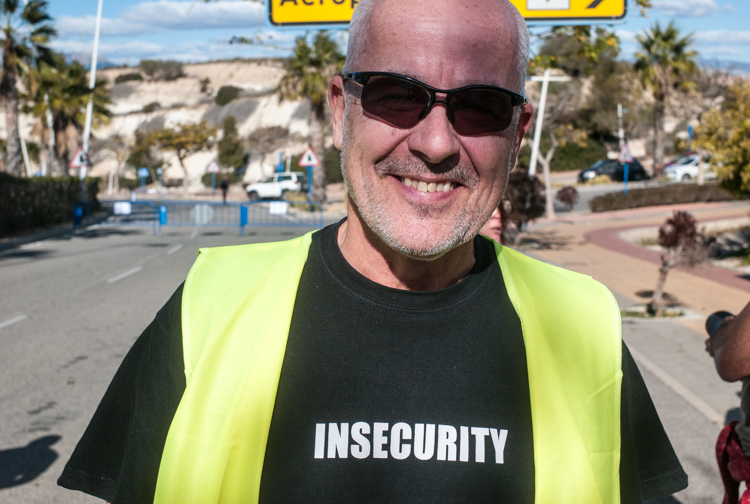 4_11
The runners are off. The course was short but challenging, quite hilly: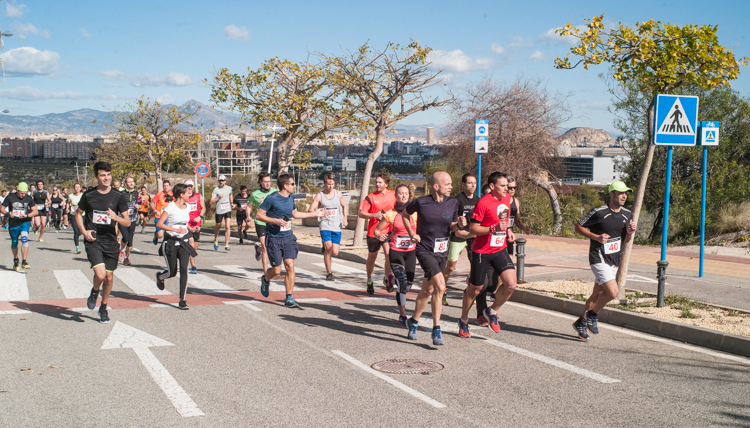 4_12
About 18-19 minutes later, the winner comes back: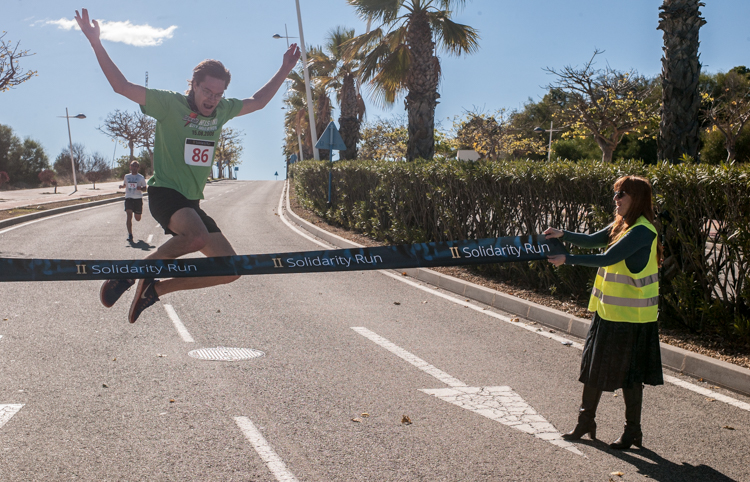 4_13
I stayed to watch the other runners come in. Some, like Birgit here, looked very serious: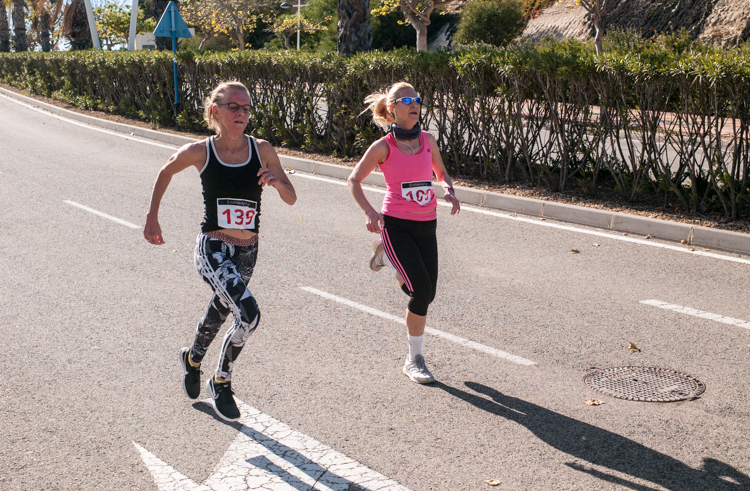 4_14
Stephanie comes in with a smile: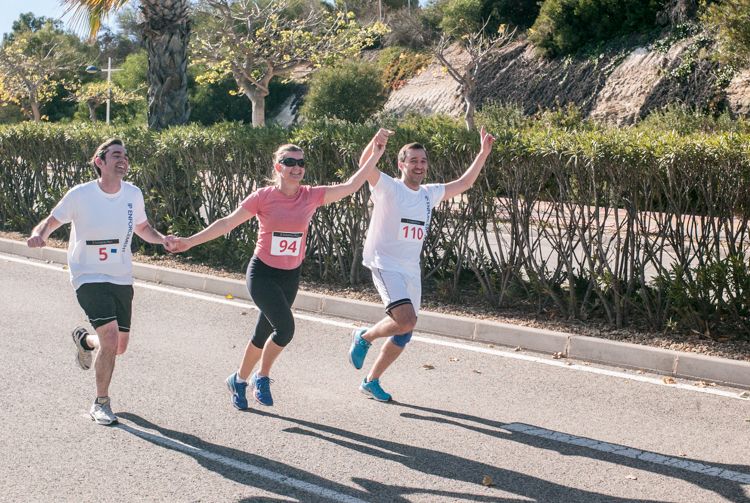 My complete coverage of the Solidarity Run can be seen here.
4_15
On Saturday we drove to our friend Carmen's country house in Almoradí, about 60 km south of Alicante. The small house is surrounded by an orange grove, and we were going there to pick oranges: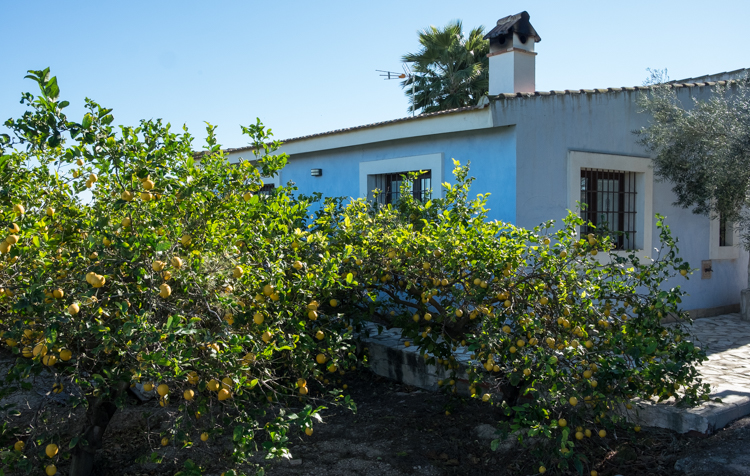 4_16
The oranges are plentiful and delicious this year: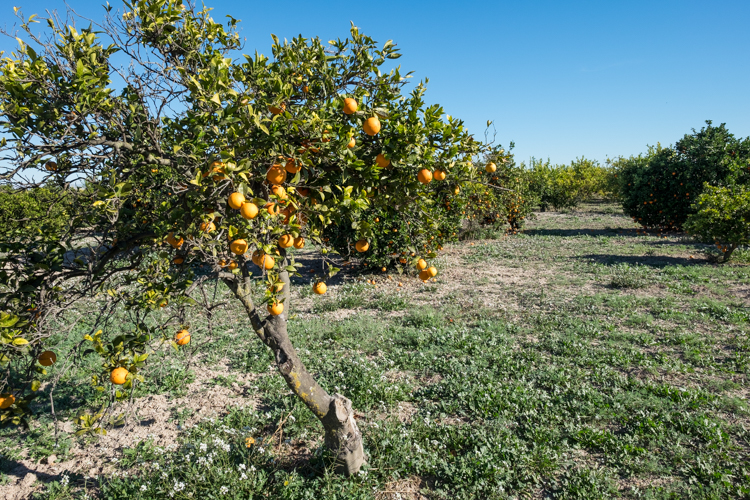 4_17
Monica had come with us too, and she enjoyed her brief stint as "farm labourer":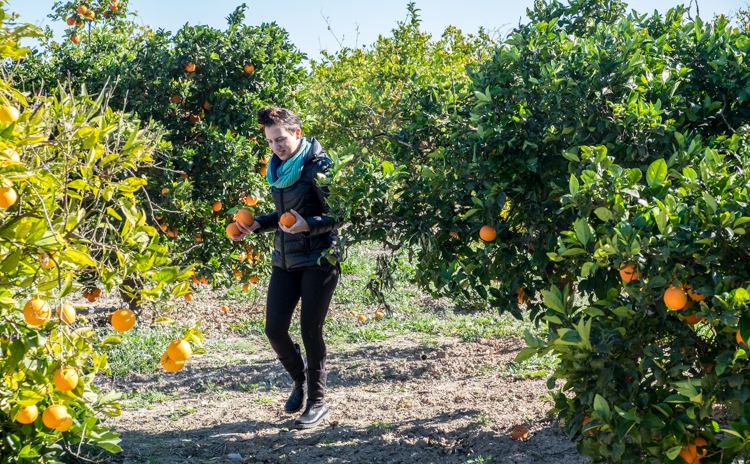 4_18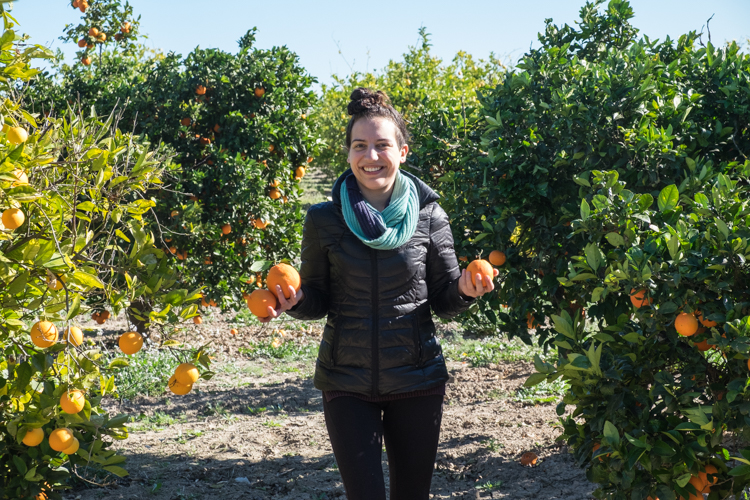 4_19
The harvest in my trunk. Some were for us, some for Monica, and I took a bag to share with my colleagues at the office on Monday morning:

4_20
Afterwards, we went into Carmen's house: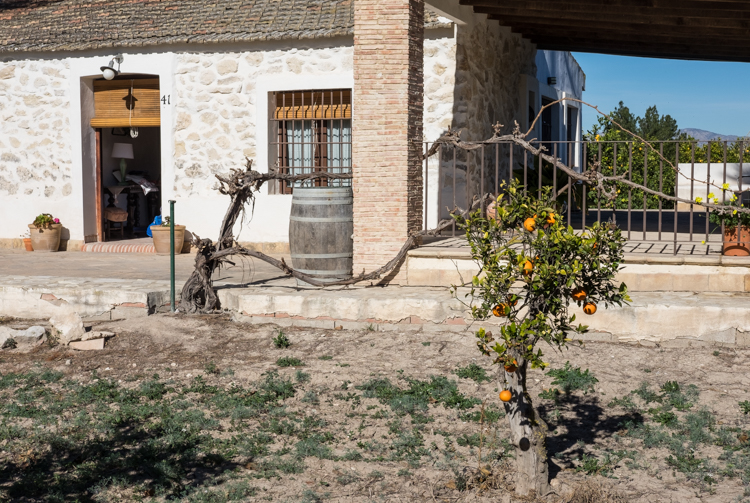 4_21
Carmen and my wife chatting: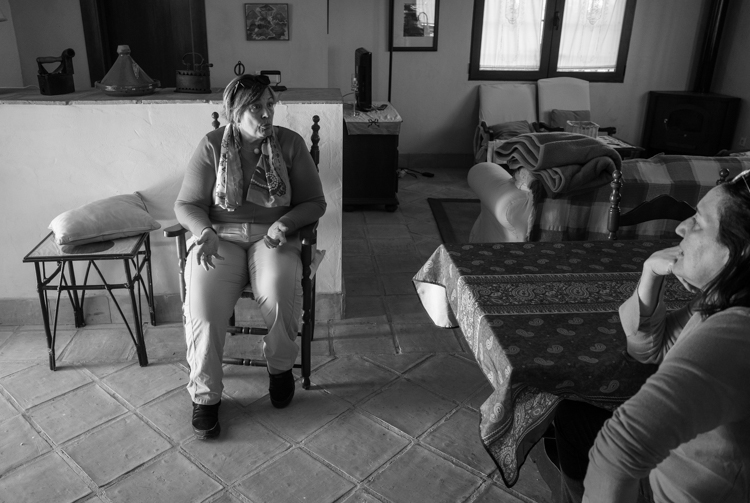 4_22
We dropped off Monica at her place on our way home, and my wife took the opportunity to meet Meave for the first time: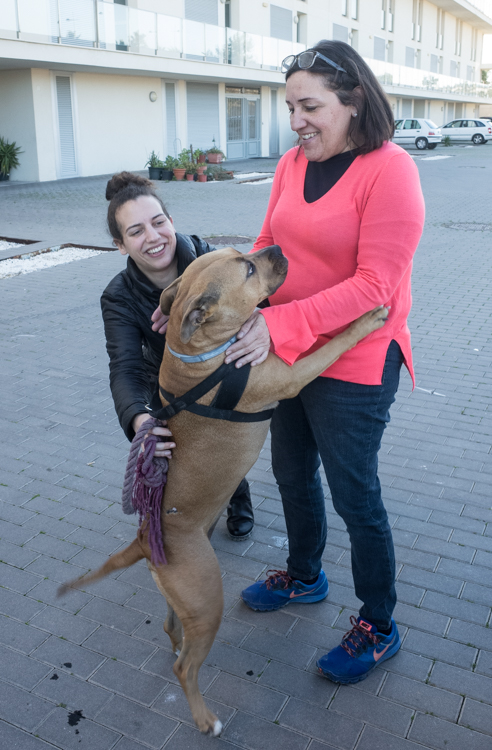 4_23
I finished Saturday by cycling leisurely to the harbour in El Campello to have a pint at my favourite bar there. The setting sun painted the beach in nice pastel colours: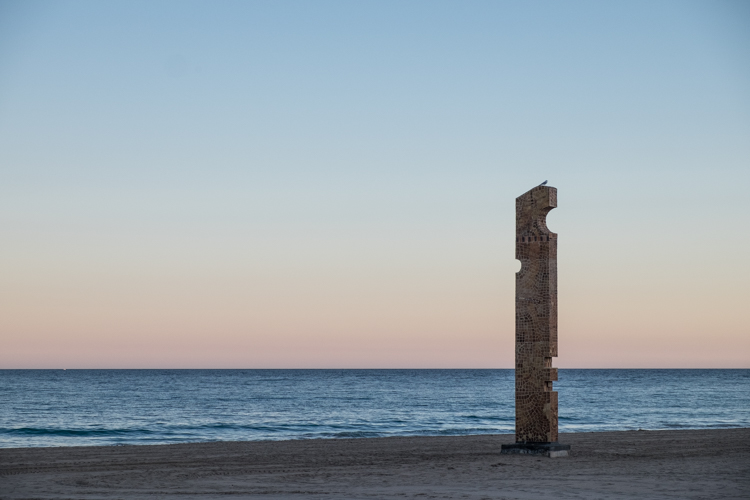 4_24
People were out and about enjoying the nice evening: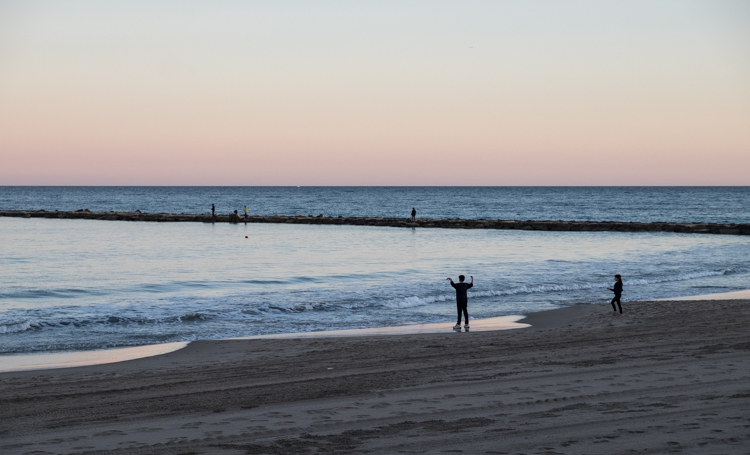 4_25
The view north towards Benidorm was especially nice: