Most of the pictures this week are from El Campello, the usual destination for my daily bike rides.
Main
The harbour illuminated by the rising sun: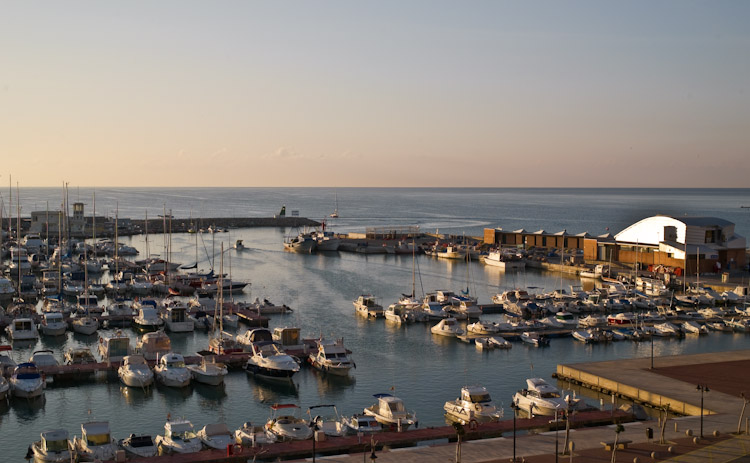 Alternates:
Alternate 1
The AP7 motorway, Autopista del Mediterraneo, early Sunday morning. The signs point to Almeria, a city in Andalucía from where ferries to North Africa are the destination for thousands of Morrocans and Algerians living in France and other countries:

Alternate 2
My road is the CV 775 that leads up into the mountains in the background: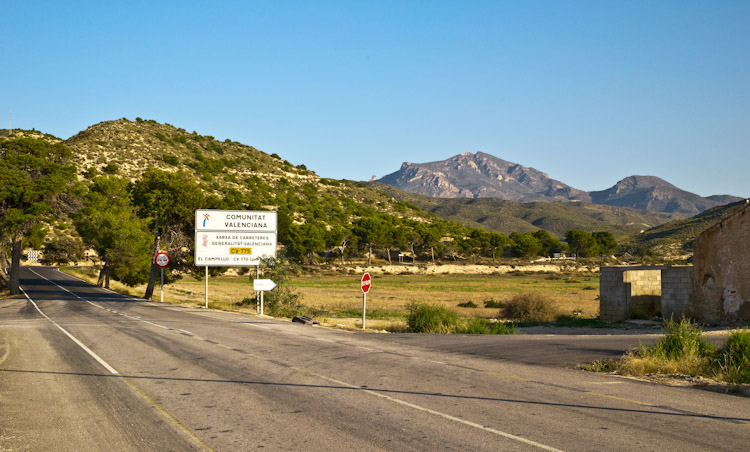 Alternate 3
About 4 km uphill, the beaches of El Campello are just barely visible in the distance: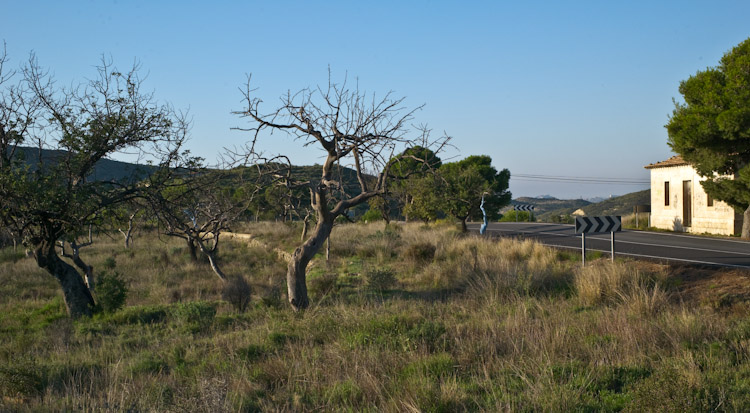 The next 3 pictures are from the town of San Vicente, basically a suburb of Alicante.
Alternate 4
Playing on the church plaza: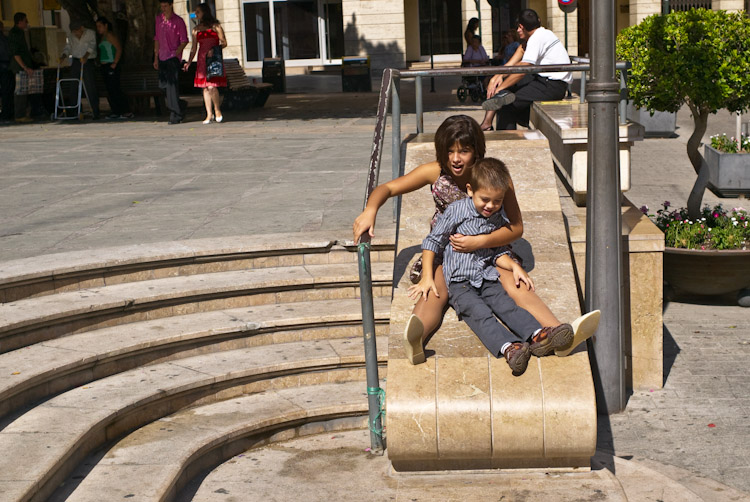 Alternate 5
Enjoying the sunshine: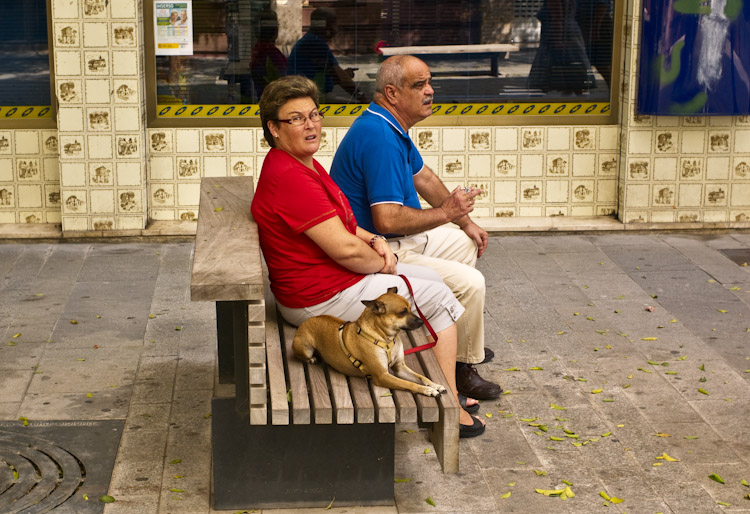 Alternate 6
Anti-Catholic graffiti on the local church: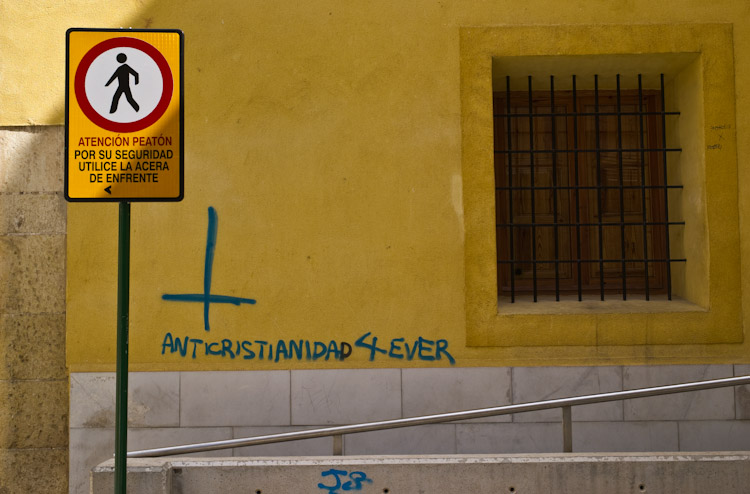 Alternate 7
We drove to an area called Maygmó, a mountainous area popular with hikers. This spot is called "Balcó d'Alacant" because of the view of the entire coastal plain: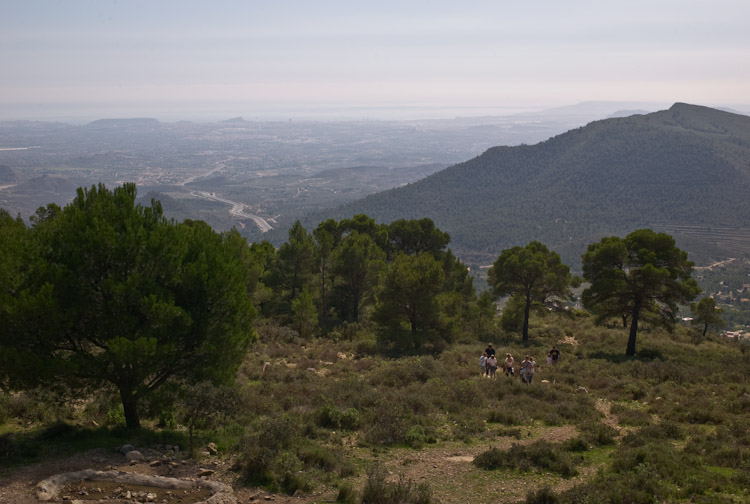 The remaining pictures are again from El Campello. This week the town held its annual Moros y Cristianos festivities. Held in many Spanish towns, these festivals commemorate the Reconquista during the Middle Ages. The Valencia region of which Alicante is part was retaken from the Moors in the late 13th century. The Moros y Cristianos festivals involve re-enactment of battles, parades, but most of all, lots of noise and partying.
Alternate 8
Battle on the beach: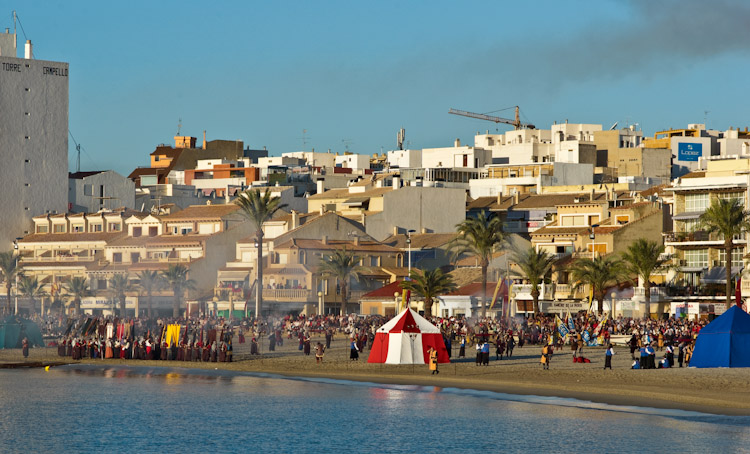 Alternate 9
The Moors shoot their rifles: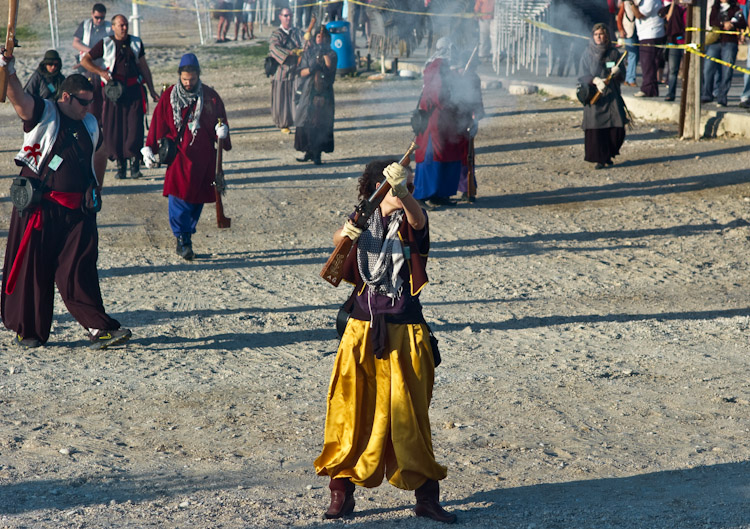 Alternate 10
It is too noisy even for the iPod generation: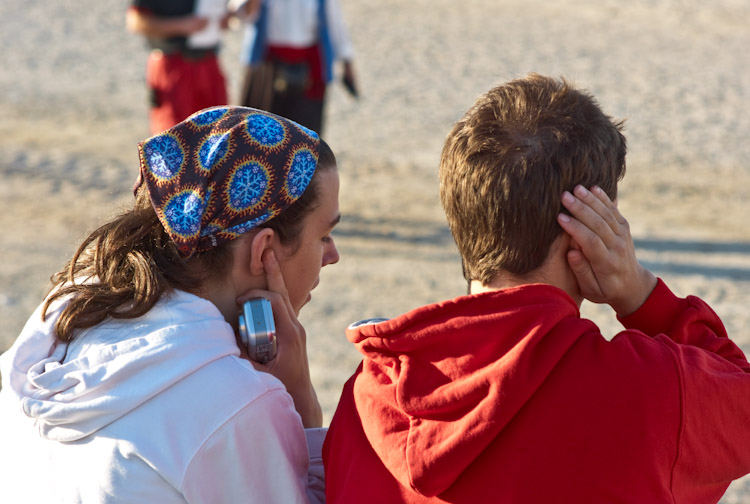 Alternate 11
Pretty Moorish señorita: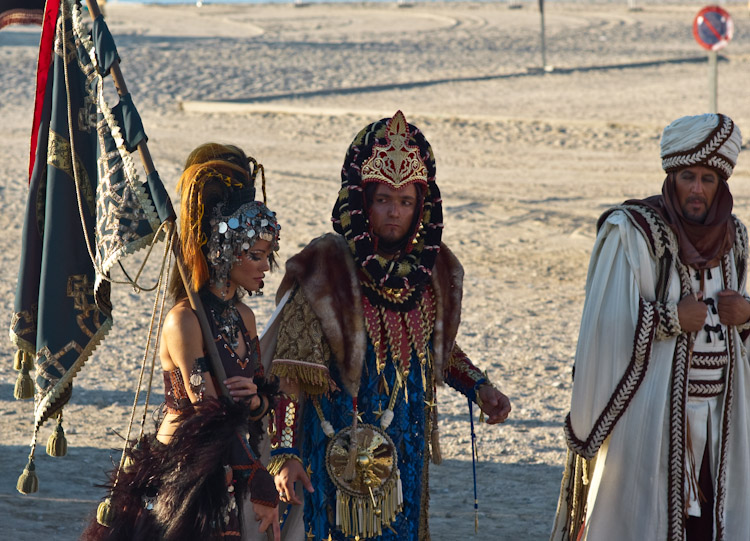 Alternate 12
A day later, in the evening, I came across a marauding gang that was making the rounds in the barrio, carrying a ladder which they used to invade selected balconies. The inhabitants would typically give the invader a bottle of something or other: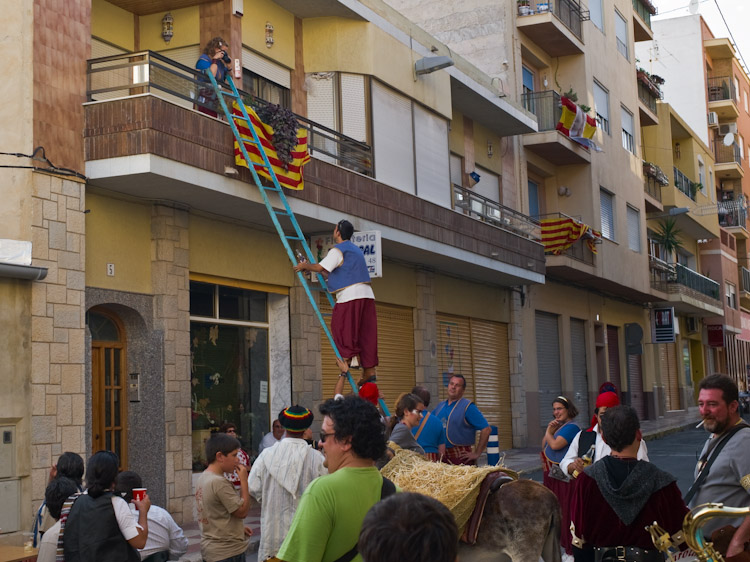 Alternate 13
The collected bottles are transported back to the lair using a donkey: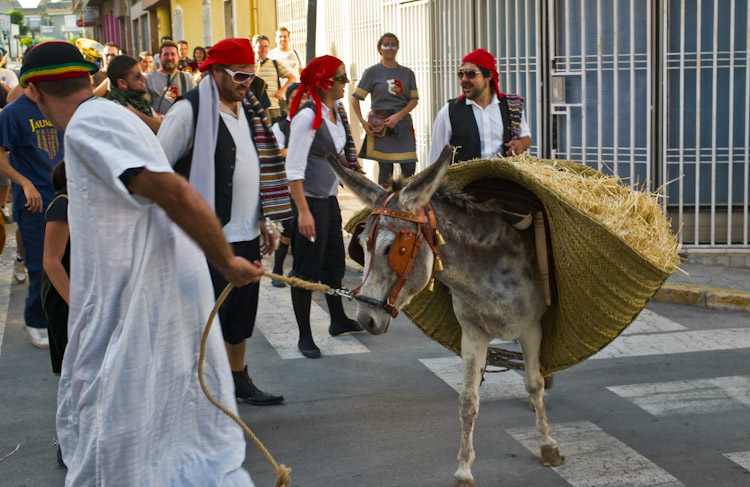 Alternate 14
The donkey handler: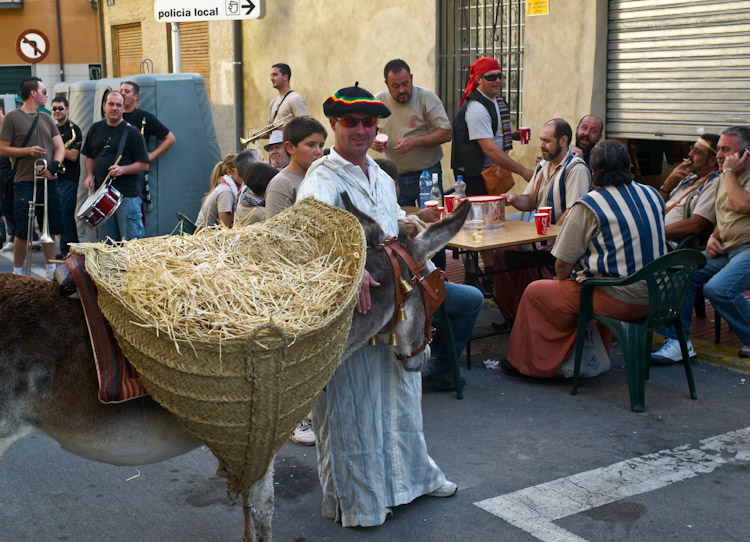 Alternate 15
Two guys: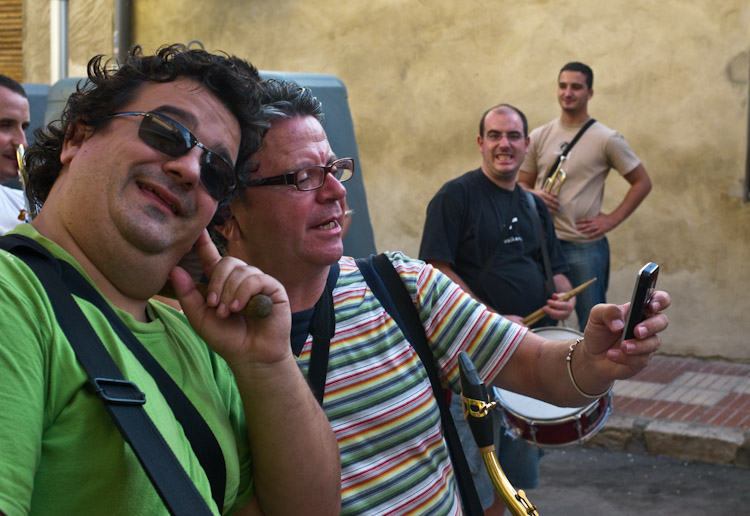 Alternate 16
Three women: