I spent most of last week in Denmark, but there are a couple of local pictures to start off.
16_1
On Sunday, I played padel at the Arena fitness centre where my wife is a member. I have always liked the unique architecture of the building: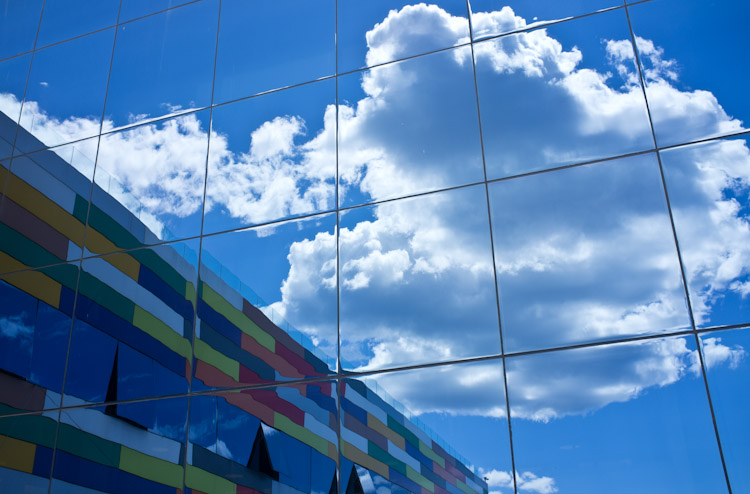 16_2
Sunday afternoon we got some rain, followed by this: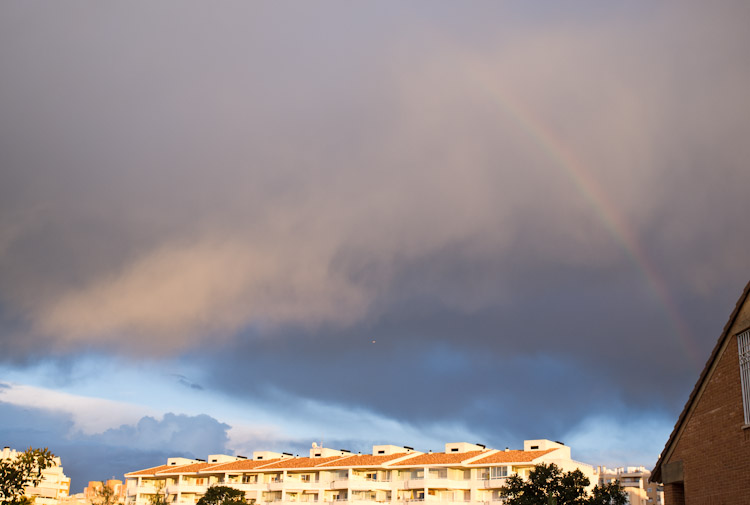 Tuesday morning I flew to Billund in Denmark. I was going to spend one night with my friend Lars in Aarhus and then take the train to Copenhagen the following day.
16_3
A jewellery shop in Aarhus and a piece of creative advertising. Next to the cross on the sidewalk it says "right knee here". So you can propose to your girlfriend and then go inside and buy the ring: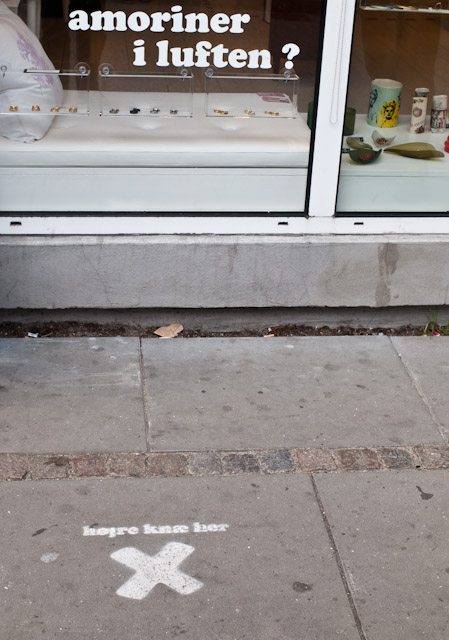 16_4
Leaving Aarhus Wednesday morning. The model train in the train station was there when I was a child in Aarhus almost 40 years ago. The only thing that has changed is the amount you have to throw into the coin slot to make the trains run for a couple of minutes. Today it is 2 kroner, around 27 Euro cents: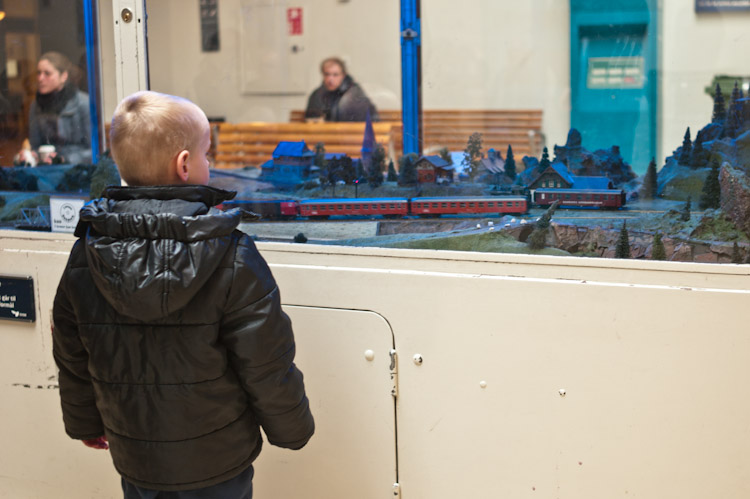 16_5
I arrived in Copenhagen 3 hours later, and per tradition took my friend Beata's children to buy candy. Here, Natalia explains the buying strategy to her little brother Astor: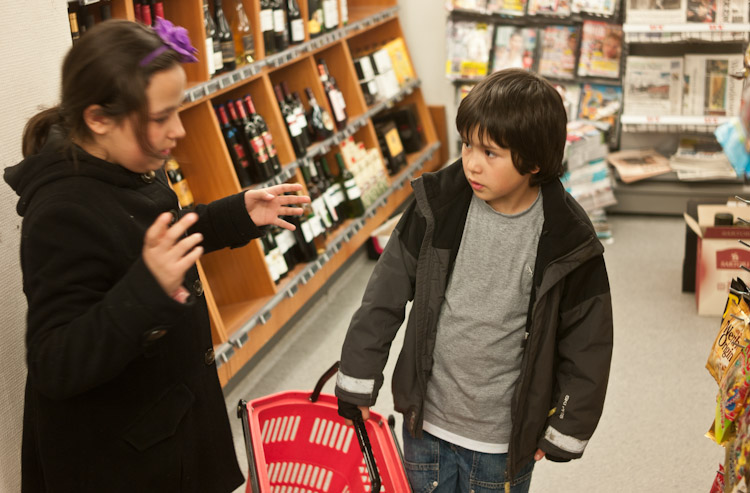 16_6
My sister and brother-in-law from Poland were also visiting Copenhagen. Thursday we drove north along the coastal road to the Louisiana Museum of Modern Art. On the way, we stopped to go for a walk in the harbour of one of the many villages along the way. Signs of spring were everywhere: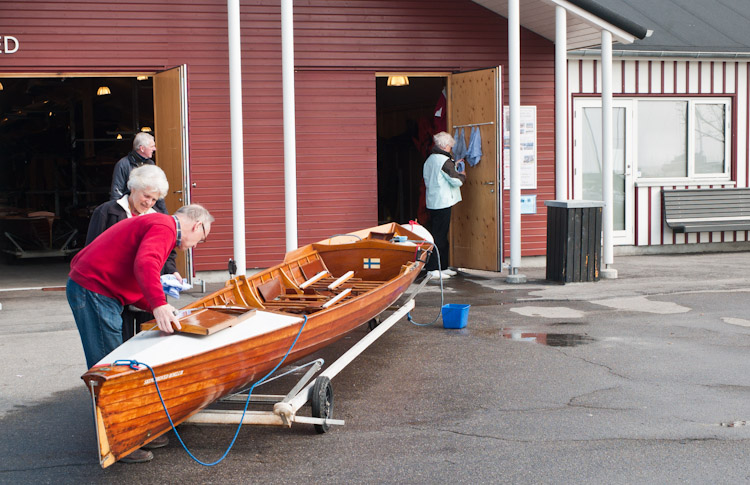 16_7
Given that it was a weekday, a large percentage of the visitors at Louisiana were groups of school children from both Denmark and neighbouring Sweden: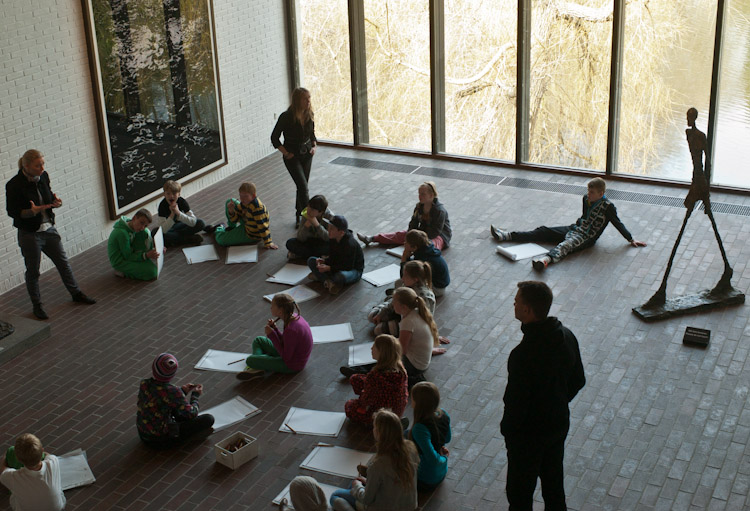 16_8
Louisiana has all kinds of modern art, mainly paintings, sculpture and photography, but also some video installations: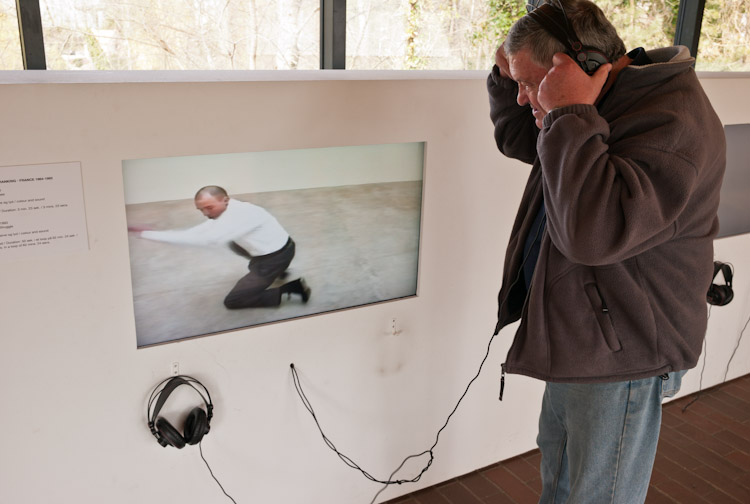 16_9
Later in the day, we were south of Copenhagen, in Vallensbæk. I used to go for walks with my late parents along this beach. They lived in one of the tall apartment buildings visible in the background: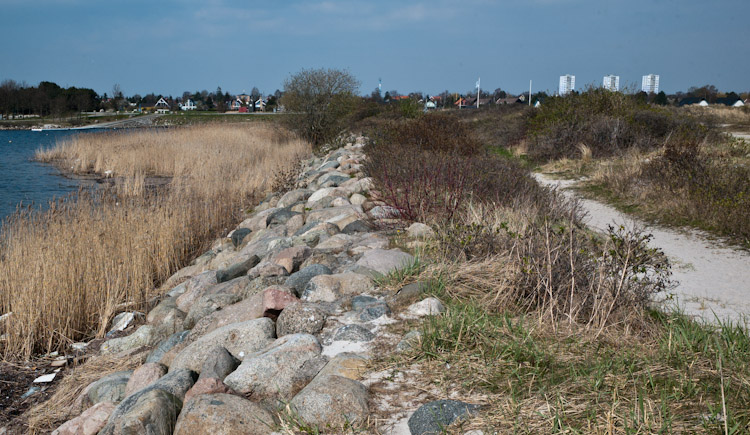 16_10
A design studio on Classensgade in the Østerbro district of Copenhagen. "Rabotnik" means "worker" in Russian, I suppose it is all part of the revolutionary image: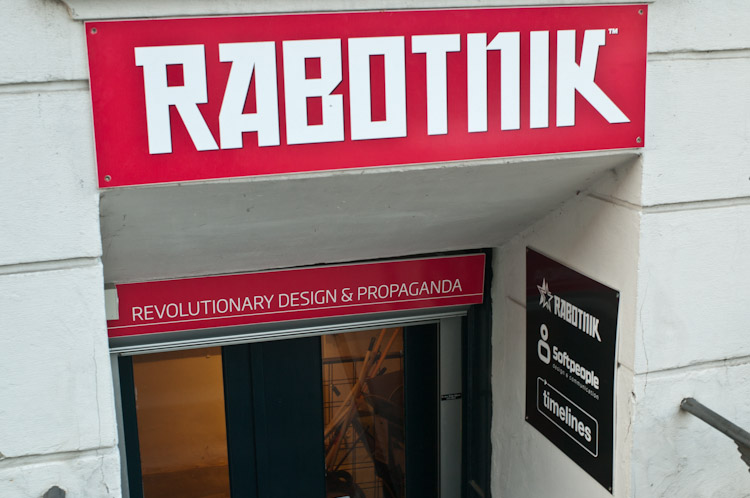 16_11
There is not much graffiti in this part of town, and what there is, is usually interesting to look at: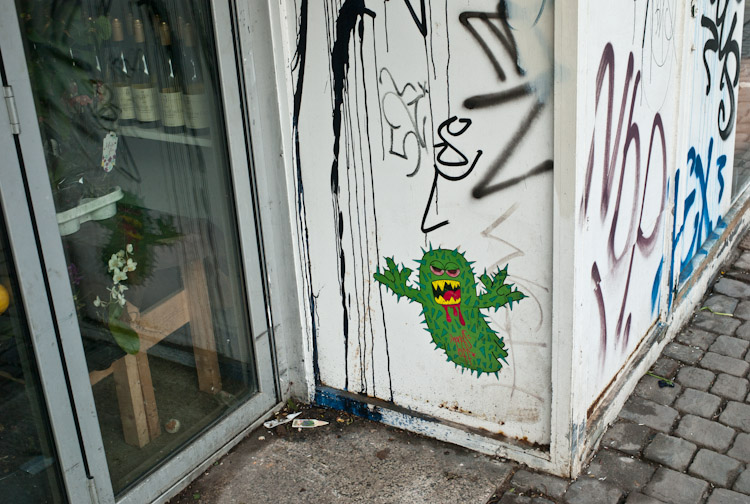 16_12
Typical Copenhagen (also Amsterdam). A sign prohibiting bicycle parking invariably attracts parked bicycles: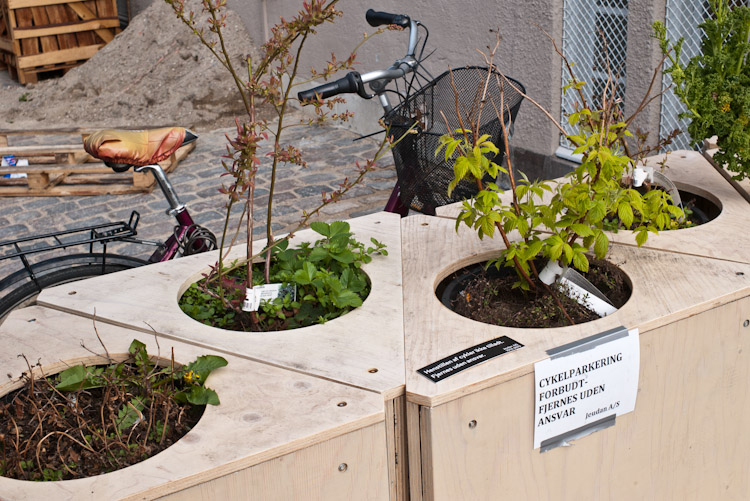 16_13
The Danish food scene has experienced incredible development in the past couple of decades, with Copenhagen restaurant Noma now having been elected the world's best restaurant two years in a row and its chef listed by Time magazine as one of the world's 100 most influential people. A bit further down in the pecking order we find smørrebrød, the traditional Danish open-face sandwiches: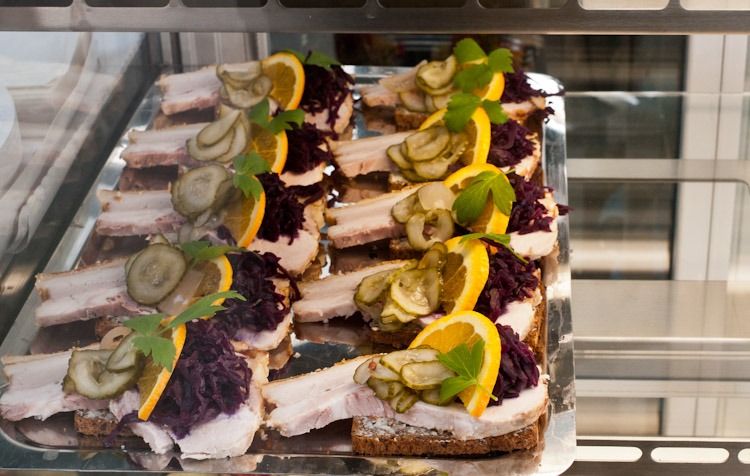 16_14
The weather was typical spring weather, with bouts of rain and sunshine. Mostly the latter:

16_15
An advertising mural near Beata's apartment. Many years ago, TVs were manufactured in Denmark, by a company called Arena. That company is long gone: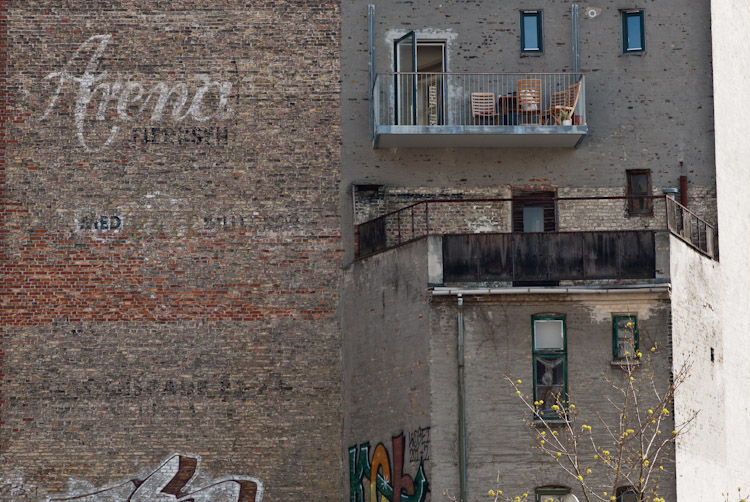 16_16
Friday evening we went to eat at what used to be one of my father's favourite places, the Turkish restaurant Ankara. Astor is posing for me between dishes. He is used to it, since his father is a photographer: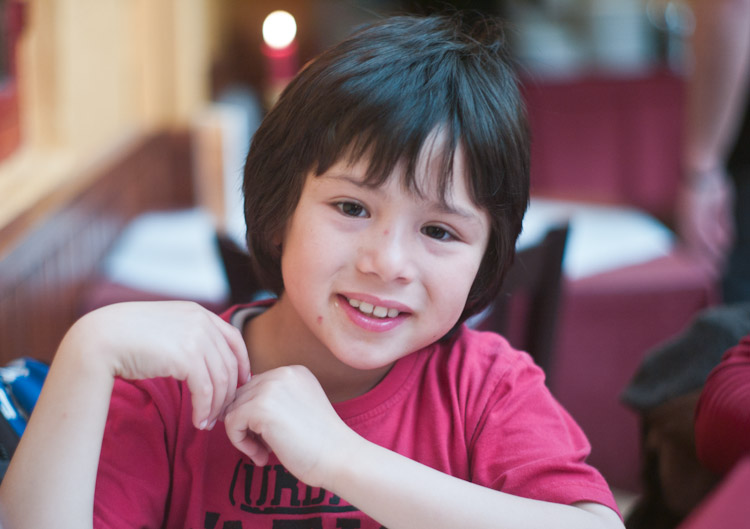 16_17
I flew home to Spain Saturday afternoon. In the morning I still had time to visit Langelinie and the little mermaid. It was a misty morning, and there were just three other visitors, two with cameras and one with a drawing block: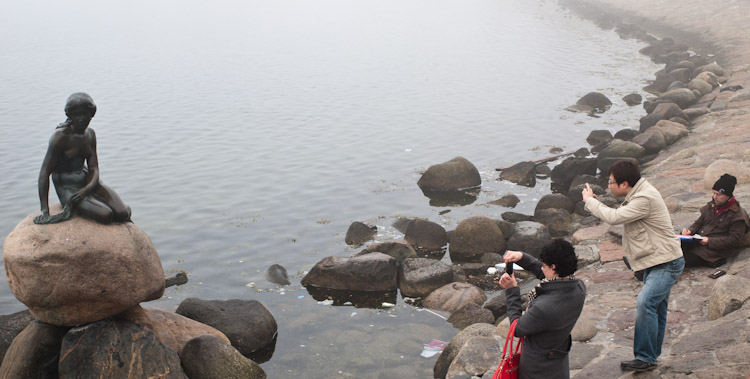 More Copenhagen pictures can be seen here.