Last weekend, my wife and I went down to Alicante for a few days. We had a rented car so we were able to get around more than the usual beach-and-sangria tourist. And since we also speak the language, we were rewarded with some wonderful encounters with local people. However, there is no escaping the fact the beach and the weather play a major part on the Costa Blanca, and the first few pictures reflect that.
Main
This was the view from our hotel balcony, early in the morning: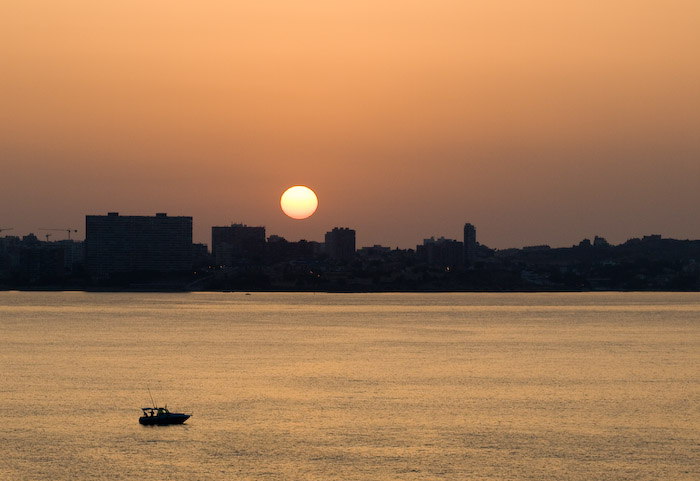 The alternates:
Alternate 1
One of the many beaches north of Alicante, frequented more by locals than by tourists: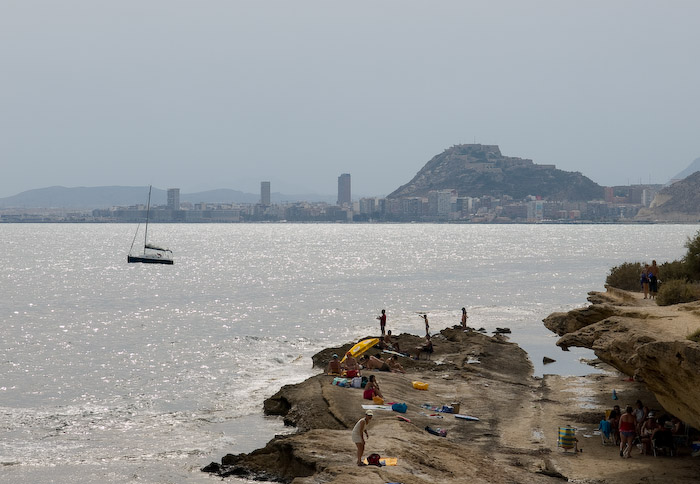 Alternate 2
There are many nice sights to be enjoyed on the beach 🙂

The next five images are the kind of pictures that I was able to get because we had a car and so were able to move around freely. While driving on the northern outskirts of Alicante, we saw a sign advertising a Cuban resturant and decided to stop for lunch there–and it turned out to be one of the best decisions we made during the whole trip. The couple who owned the place had arrived in Spain from Cuba three years ago. They were extremely friendly, and the food they served at their modest restaurant was inexpensive and absolutely fantastic.
Alternate 3
The owner is preparing his own version of sangria for us: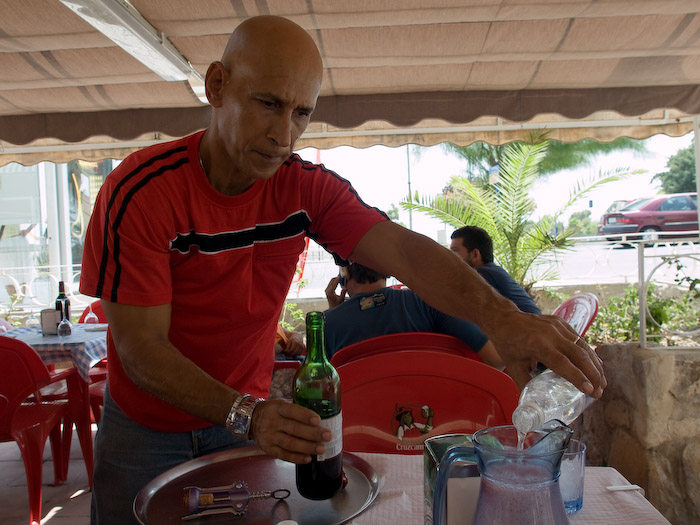 Alternate 4
And then to the food. All the stuff pictured here (and more), plus a bottle of wine and various soft drinks set us back the grand sum of 22 Euro. First, the salmorejo, a cousin of the better-known gazpacho: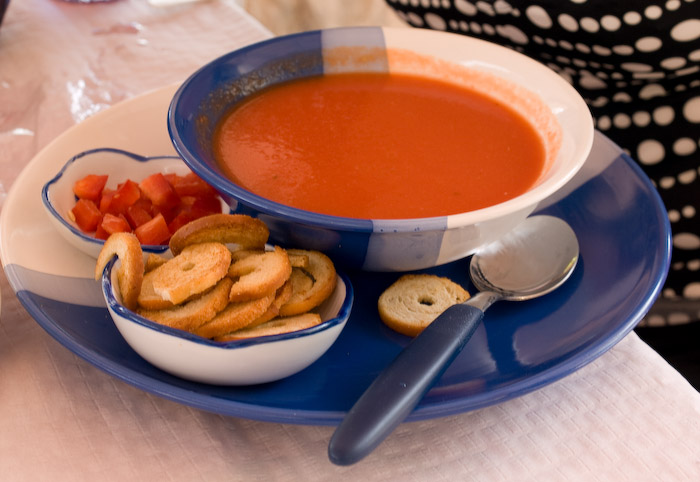 Alternate 5
A true Cuban (and Carribean) dish, yucca in oil, vinegar and with bacon bits on top: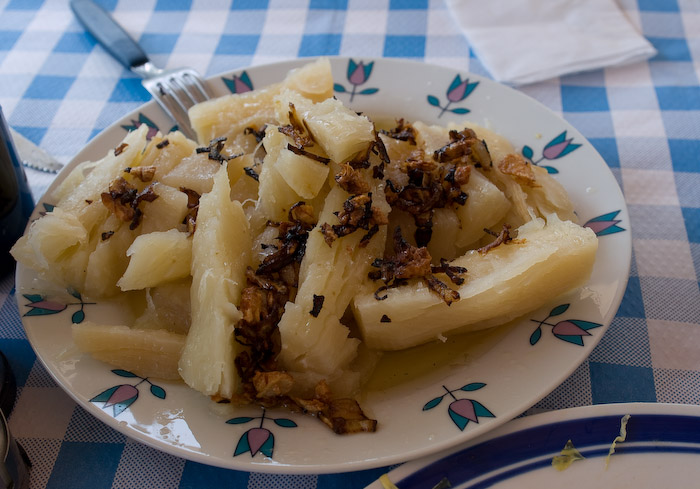 Alternate 6
The full lunch spread, with plaintains, small pieces of roast pork, another pork dish called ropa vieja, and rice with black beans:

Alternate 7
To finish it all off, homemade flan:

The remaining images are some more sights of Alicante.
Alternate 8
Girls on the move: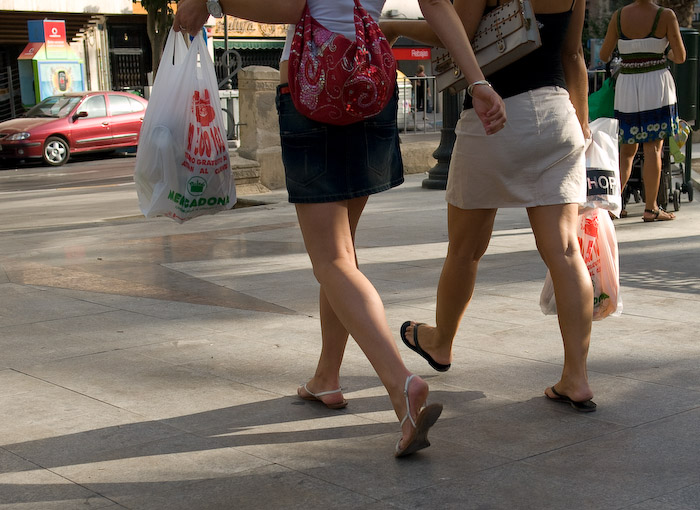 Alternate 9
Window reflection: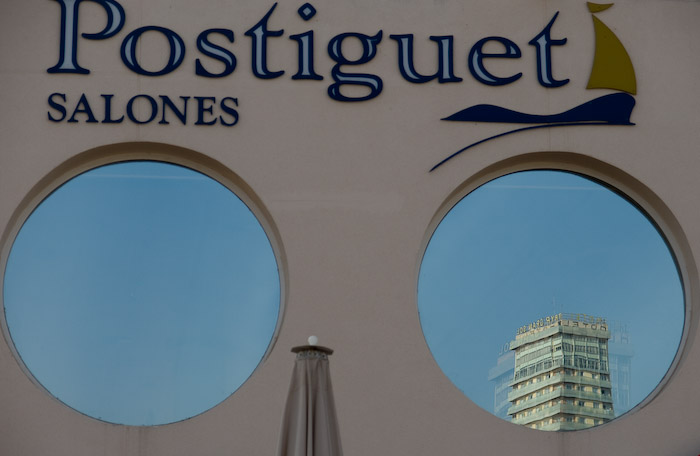 Alternate 10
There are many people in Alicante trying to make money off the tourists. This guy was different, an old-fashioned photographer who actually developed the images in a changing bag and washed them in a bucket by his side: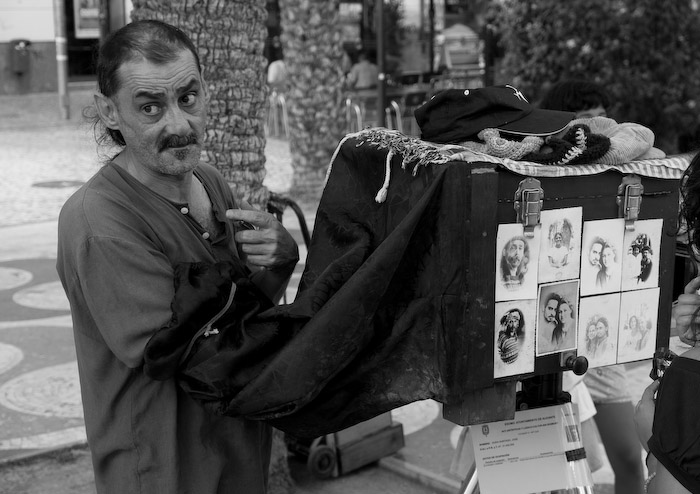 Alternate 11
Something plain–a bench in park: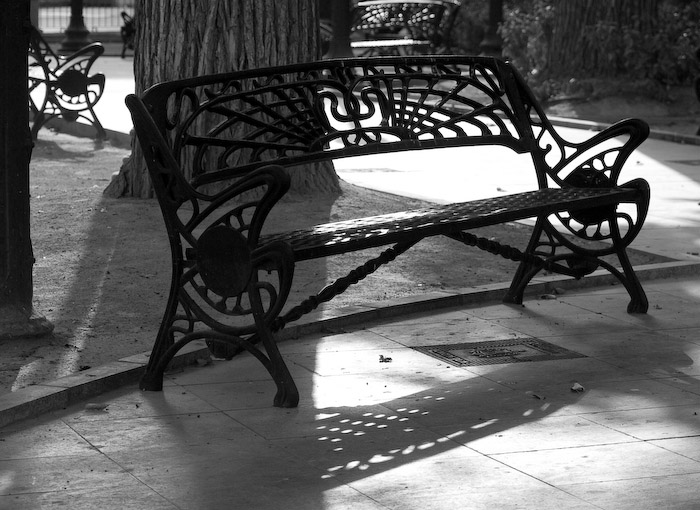 Alternate 12
Una paloma blanca (why the bars in Alicante have the outdoor heat lamps is beyond me):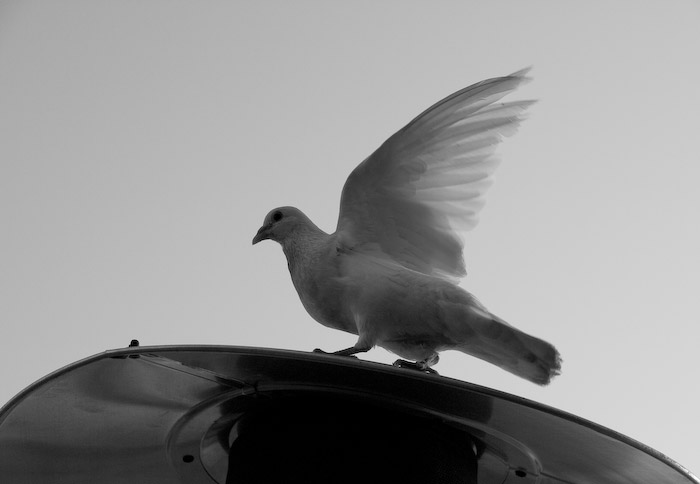 Alternate 13
The signs says "Open" but I am not sure…