The highlight of the week was a visit to Peter Arnold's bodega, chosen by the Guardian as one of the 10 most beautiful wineries in the world. But I start with some pictures from around here.
Main
One evening we went to the chiringuito for mojitos. Going out is very much a family thing here in Spain: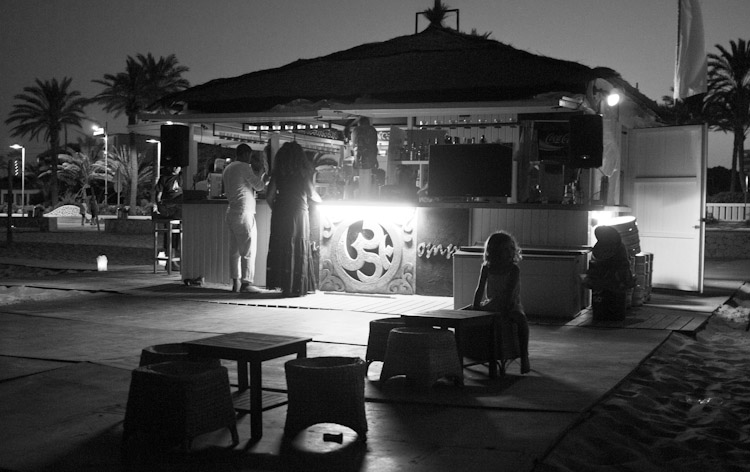 Alternates:
Alternate 1
Couples at the chiringuito: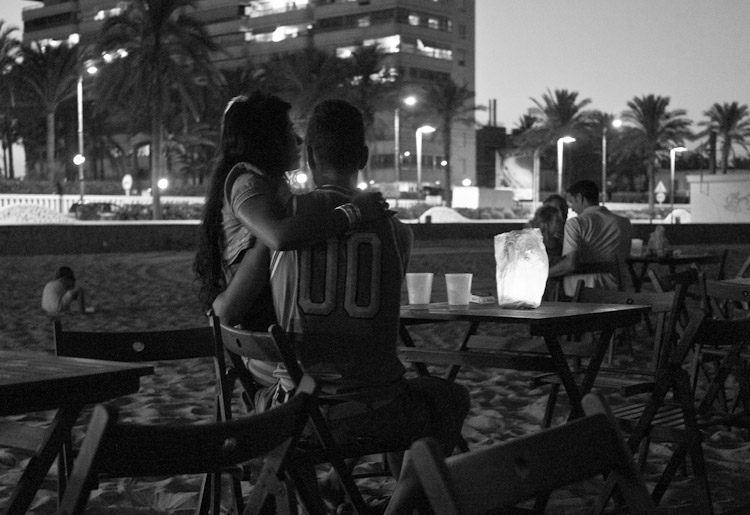 Alternate 2
My son is home from England this month, and the whole family enjoys having him here: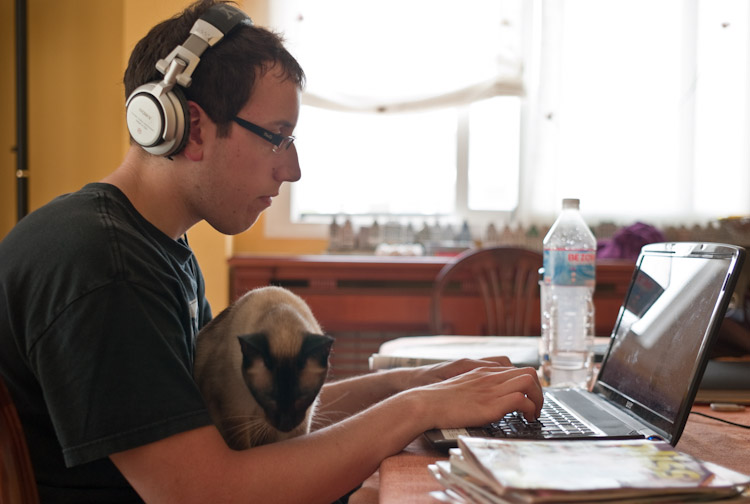 Alternate 3
Want to buy or rent an empty lot?: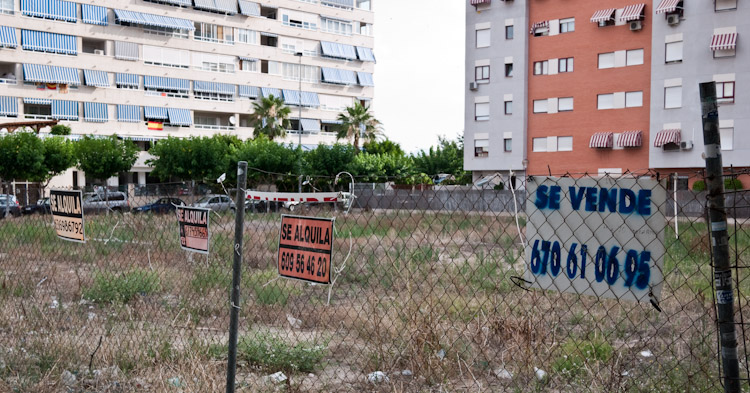 Alternate 4
The Miracle of the Cactus. When my mother died in 2001, I took this cactus, one of her favourite plants, with me from Copenhagen to Zurich. Later this little potted plant moved with me to the Netherlands, and still later to Spain. Twice a year it rewards me with this fantastic sight; it lasts just 24-36 hours before the flower wilts. When I see it, it is as if my mother were talking to me through her flower: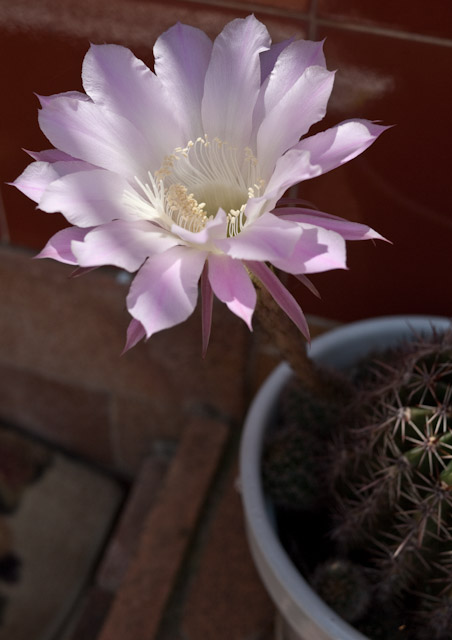 Alternate 5
And now on to Peter Arnold. He is German, his wife English, and they came to Spain from South Africa in 2002. Peter was educated in wine making in Germany, and in South Africa he worked for one of the big wine producers there. But the couple had a dream of starting their own small winery, and decided to come to Spain to realize their dream. Here is Peter among his vines: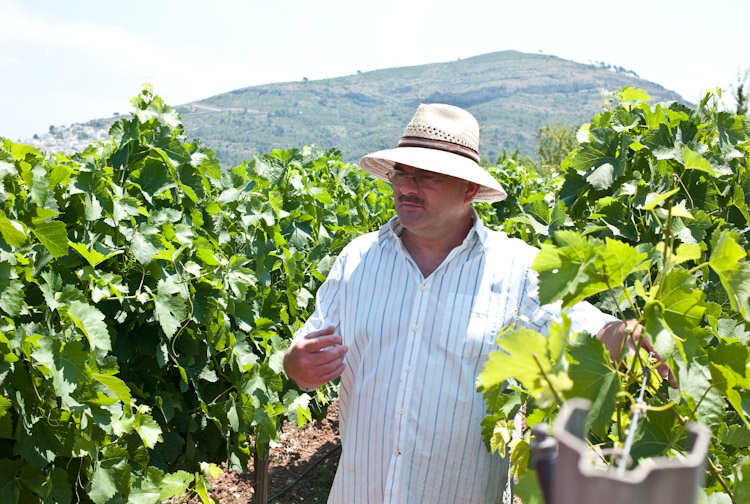 Alternate 6
Production is small, only about 18-20 tons of grapes a year. Some of them homegrown, some bought from nearby growers. The grapes are picked by family and friends–there are no employees: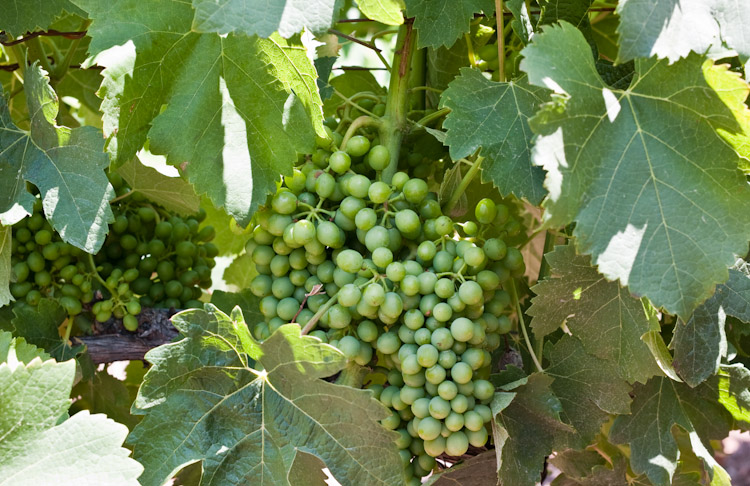 Alternate 7
This is a small-scale operation in every way. Here is the press used to crush the grapes: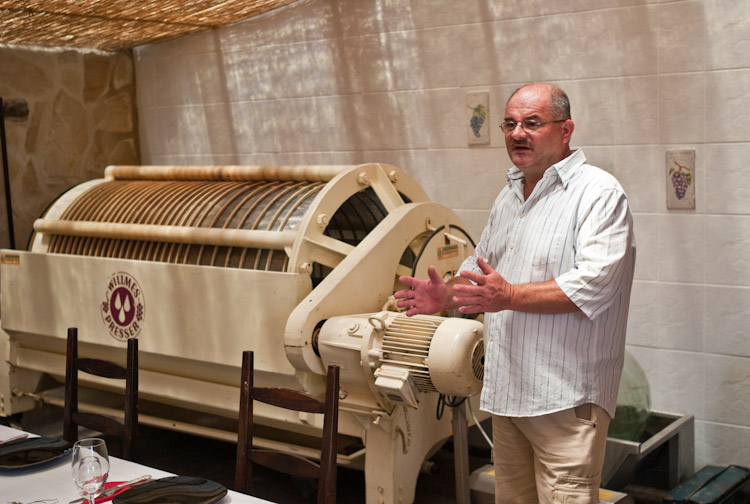 Alternate 8
We sat down to a nice tapas lunch prepared by Peter's wife Helen (and partly served by their 8-year old daughter), while tasting the wines. Peter explained each wine with a pride of a father: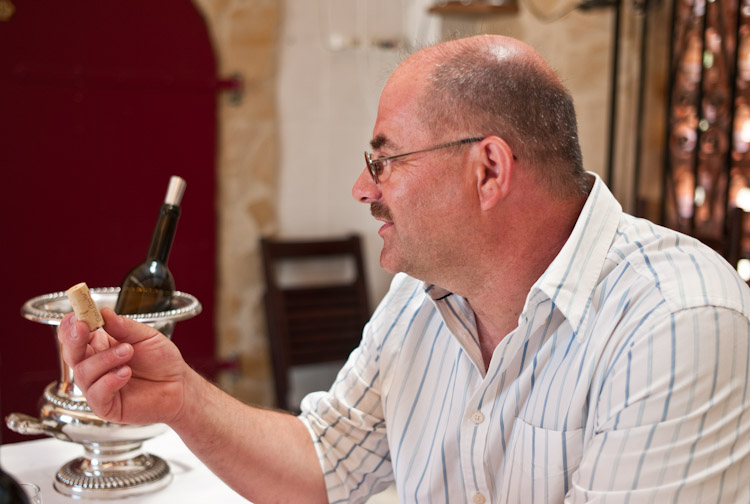 Alternate 9
The cellar where the wine matures: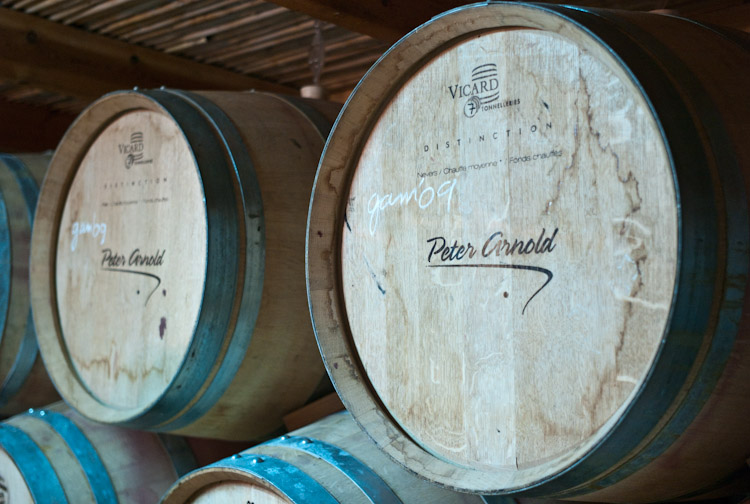 More information about the winery is here.