The week began in Aarhus, but on Monday afternoon the vacation ended. I had to be at an all-day meeting at the European Commission in Brussels on Tuesday, so I flew to Brussels via Copenhagen and spent the next couple of days there. So my pictures this week are from those two places.
19_1
Sunday was recovery day for Lars and me following our 300 km bicycle ride the day before. His younger daughter Klara celebrated her birthday and was joined by her sister Marie who lives in Odense, and her two children, 2-year old Lauge and a very recently born baby whose name I have forgotten. Klara and Marie's mother, Lars's ex-wife Anni, also came. Here is Lars showing Lauge how to operate a Fuji instant camera that he recently acquired for an art project: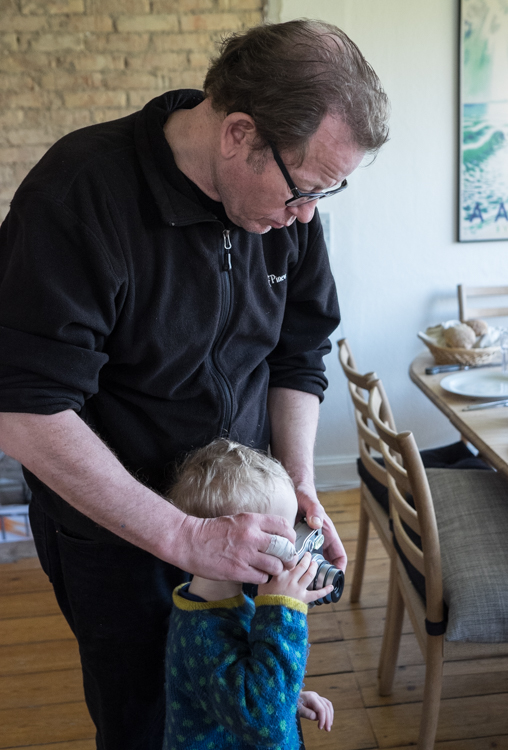 19_2
Those of us who remember Polaroid instant prints will recognise the little boy's fascination as the image slowly appears on the paper: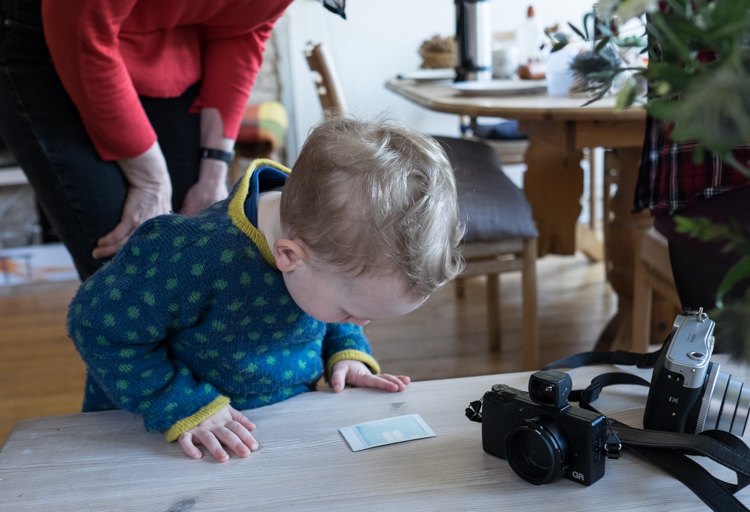 19_3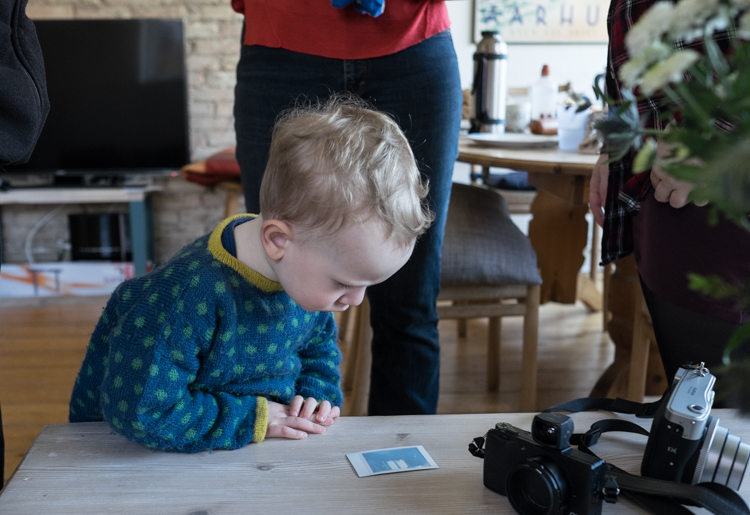 19_4
Klara at her birthday breakfast table. She studies medicine at Aarhus University and lives in a shared house (a collective) north of city centre, in a part of town called Riisskov: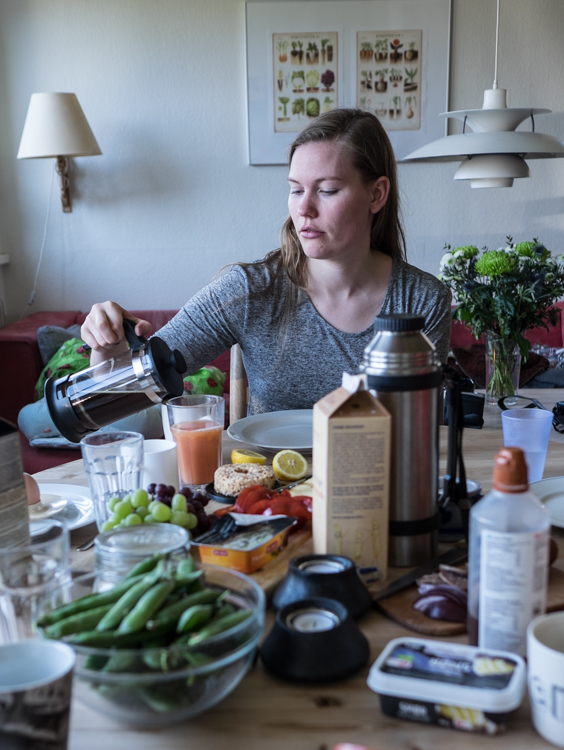 19_5
Aunt Klara and nephew Lauge: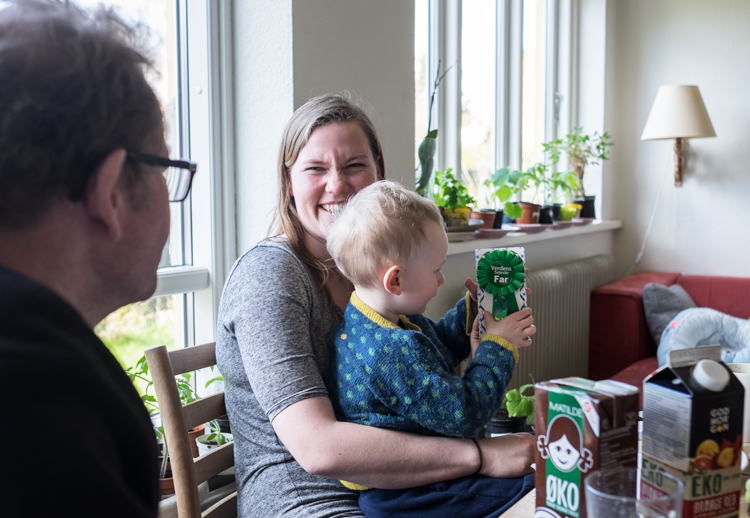 19_6
Marie with her son: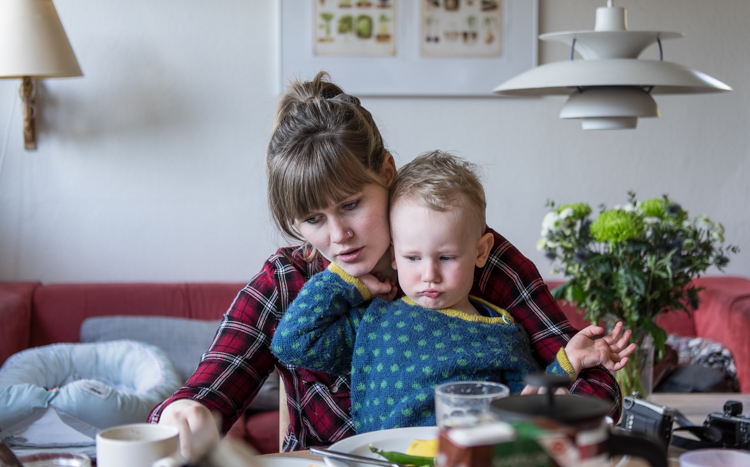 19_7
After breakfast (or, more accurately, brunch) we walked to the nearby beach to enjoy the good weather and the view of Aarhus' skyline. The many cranes reflect the economic dynamism of the city. Not everybody likes the changes, but cities develop. Aarhus was started as a Viking village 1200 years ago: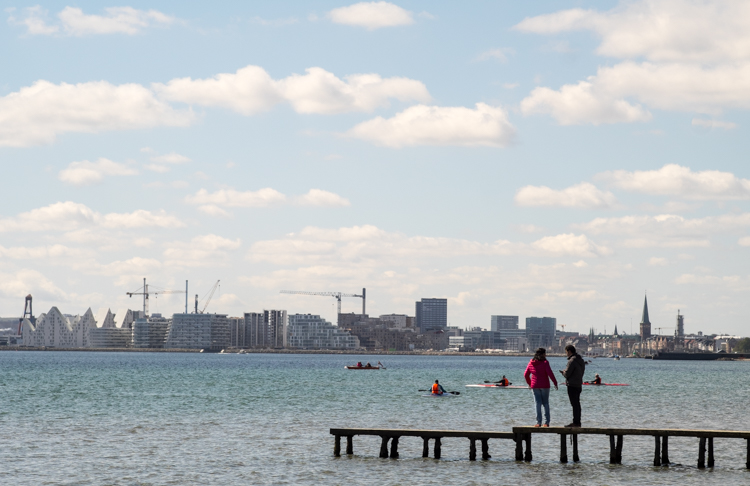 19_8
I was not the only one taking pictures: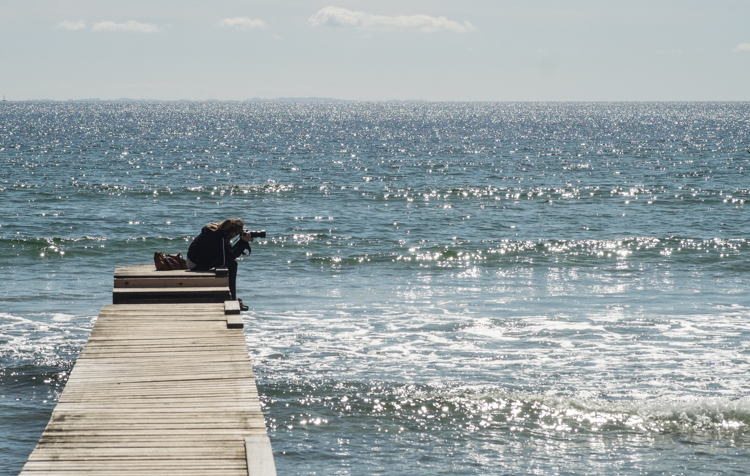 19_9
Father and daughter: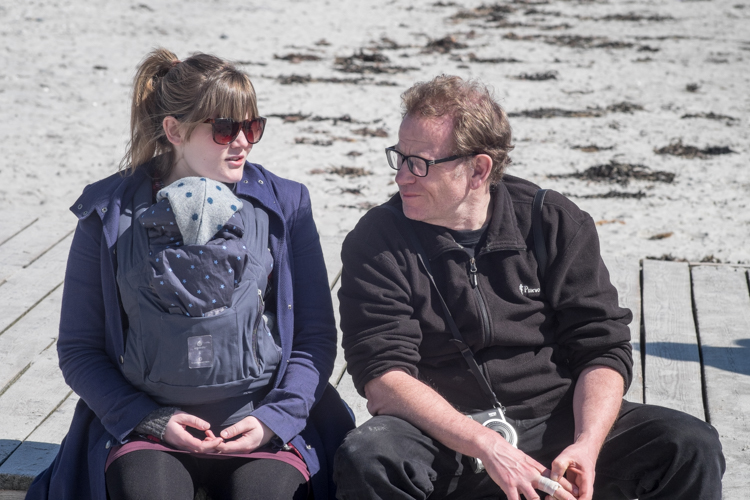 19_10
Anni and Lauge: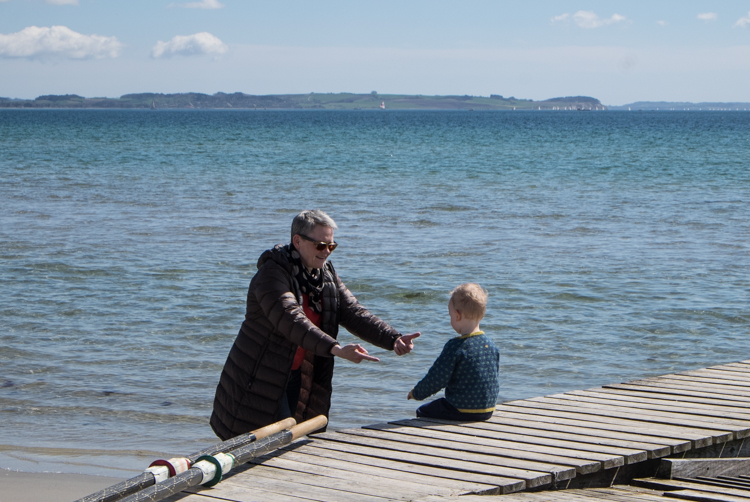 19_11
Lauge is interested in the big oars, and the friendly man explains what they are: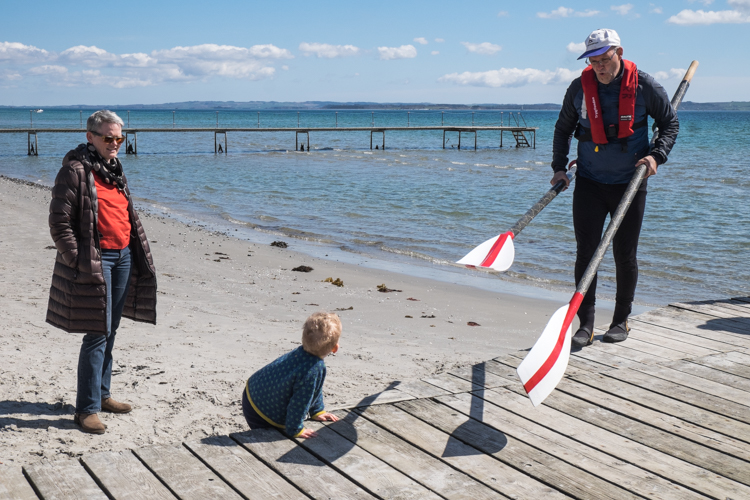 19_12
In the evening, Lars and I went to Fermentoren, a great bar 5 minutes walk from his place, to reward ourselves with a couple of quality pints. We drank our beers and had a nice long conversation: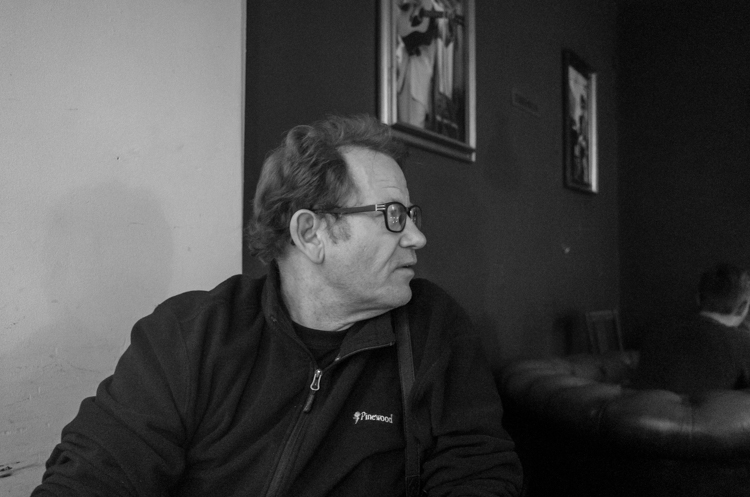 19_13
Another portrait of Lars, Monday morning. We have similar morning habits, centred around checking e-mail and browsing the news: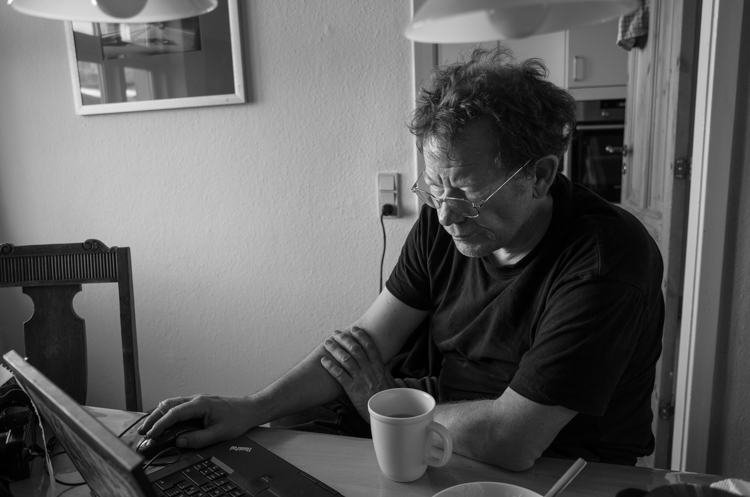 19_14
Later on Monday, Lars drove me to Aarhus airport and I travelled to Brussels. I spent most of Tuesday in this room at the Commission: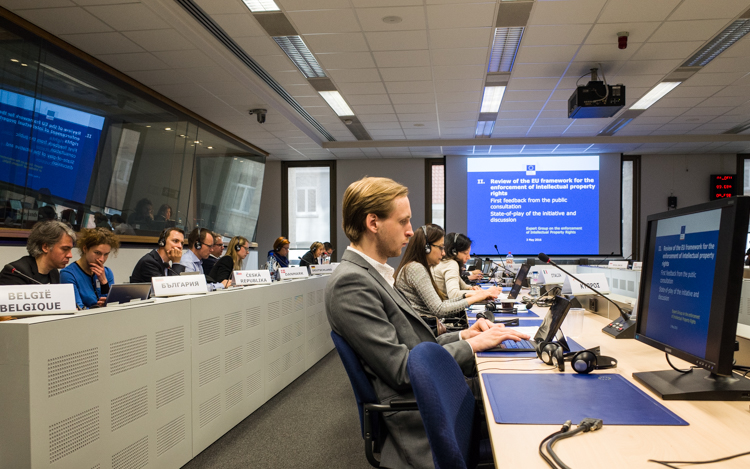 19_15
Monday night I met up for a beer with a Polish economist from the Commission. The weather was good and we were able to sit outside with our beer, at a bar on Place Jourdan. This is a rectangular square lined by bars and restaurants, and with Maison Antoine, considered the best friterie in Brussels, at the centre. The queue was unusually short, so I decided to get some. While waiting, I snapped this two- and four-legged party with their fries: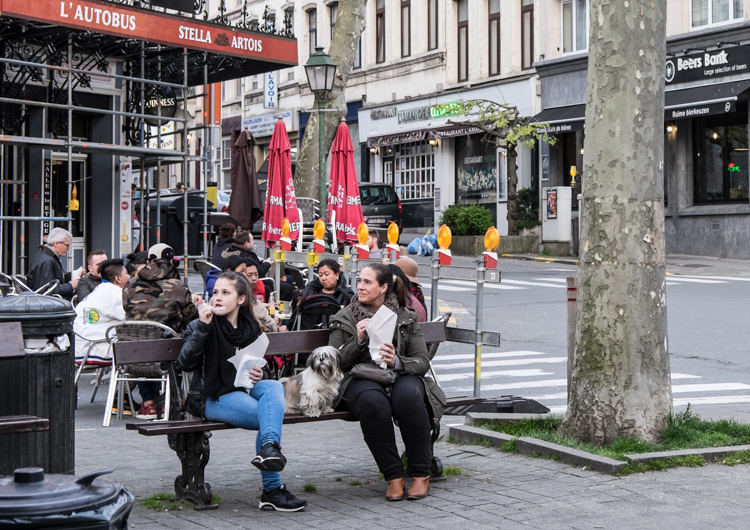 19_16
The frites at Maison Antoine. What makes Belgian fries the best in the world is the combination of good ingredients and the cooking method. The potatoes are first deep-fried until they are almost done; this is what one sees on the top shelf. Then, when a customer orders a serving, they are finished with a second frying at a very high temperature. It is this second frying that makes them crisp on the outside but soft on the inside: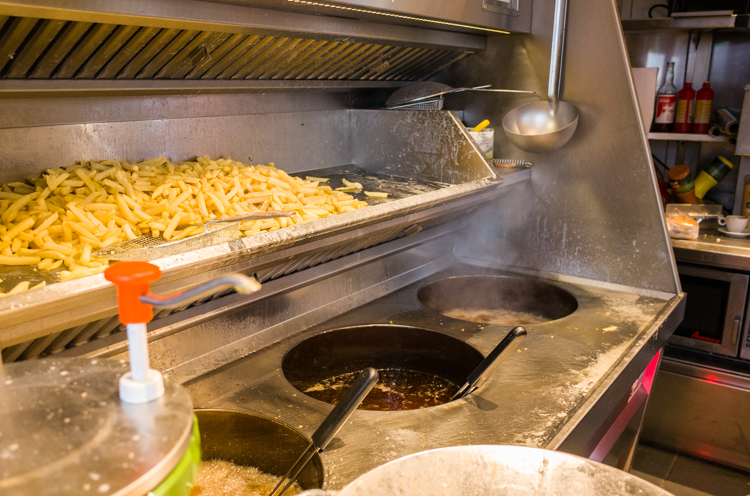 19_17
The second frying done, and my frites are being served: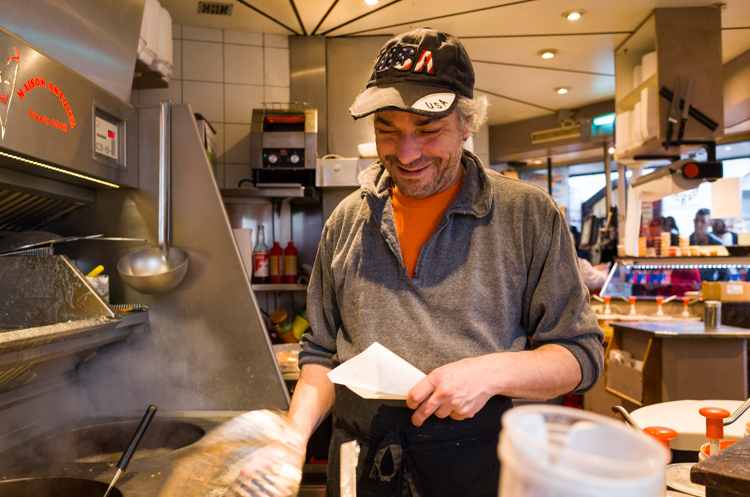 19_18
The end result, just fantastic: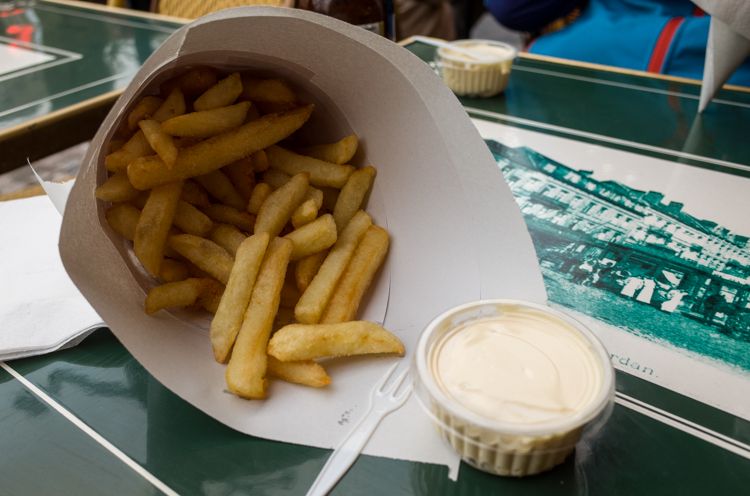 19_19
Two pictures of the Commission building. This one, Monday afternoon, dark and gloomy, perhaps symbolising the many problems we have in Europe right now: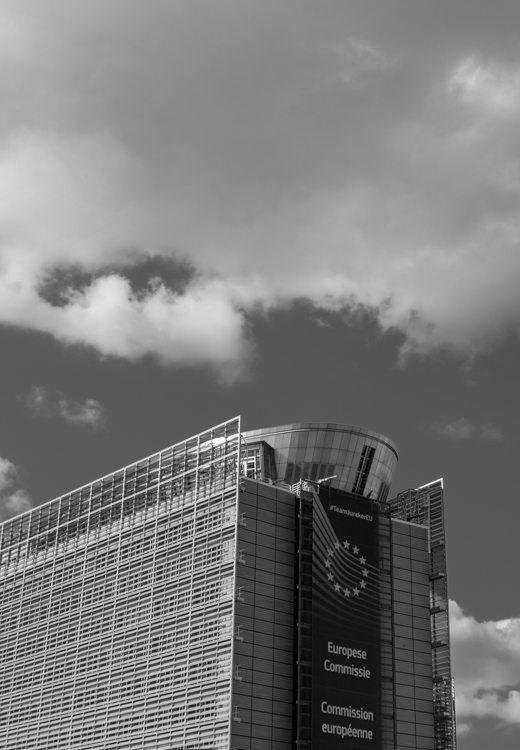 19_20
And this one, Tuesday morning, symbolising hope: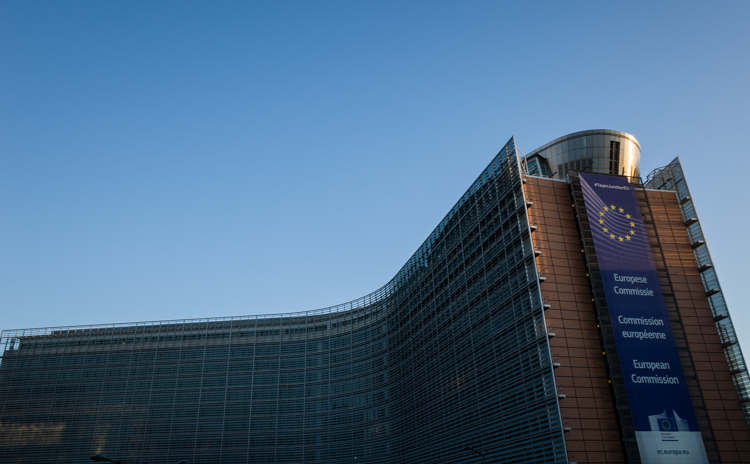 19_21
My meeting ended around 4 p.m. on Tuesday, and I spent the rest of the afternoon and evening enjoying Brussels. It was particularly important to me to visit Place de la Bourse, where people have been paying tribute to the victims of the terrorist attacks in the airport and the metro, and in general to visit my usual places and do what I always do. Here is one of the places I always enjoy passing by. The Belgians take their "bande desinnée" seriously: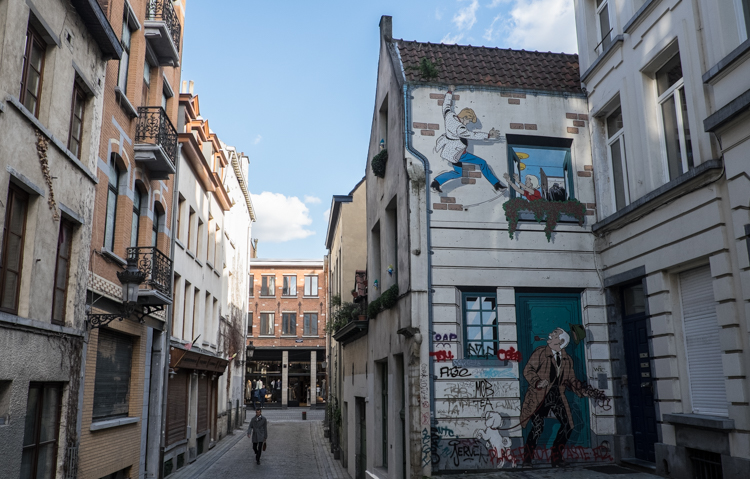 19_22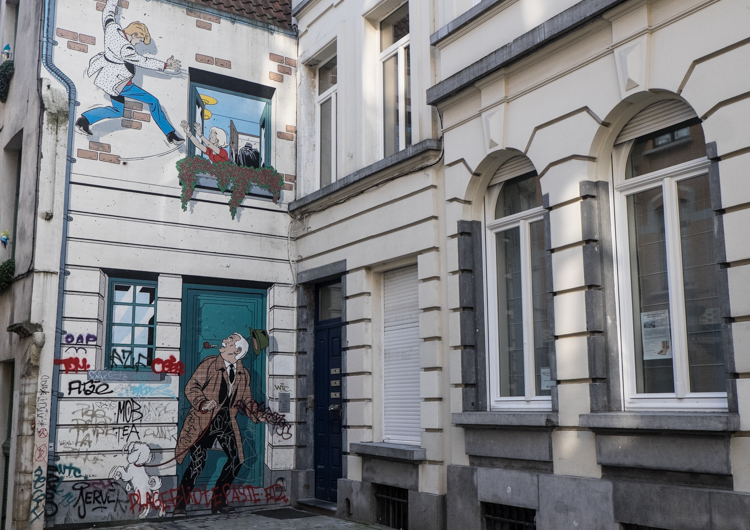 19_23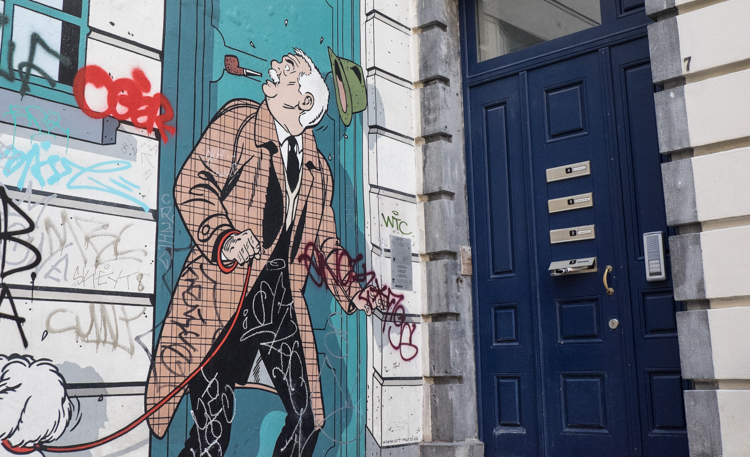 19_24
The area around Grand' Place is full of bars: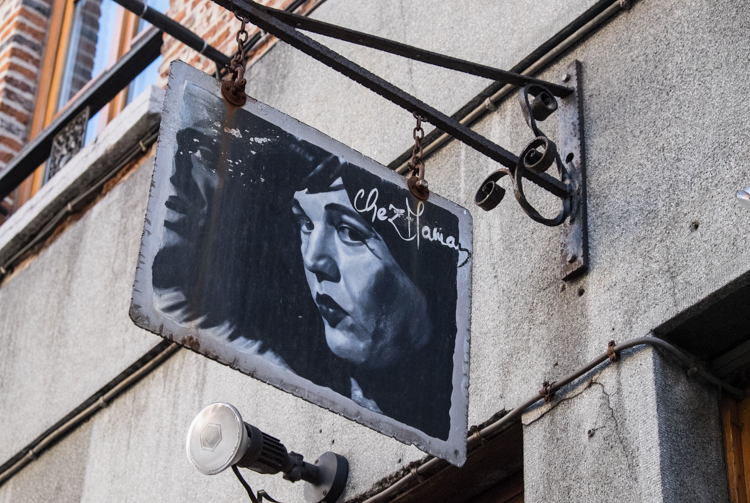 19_25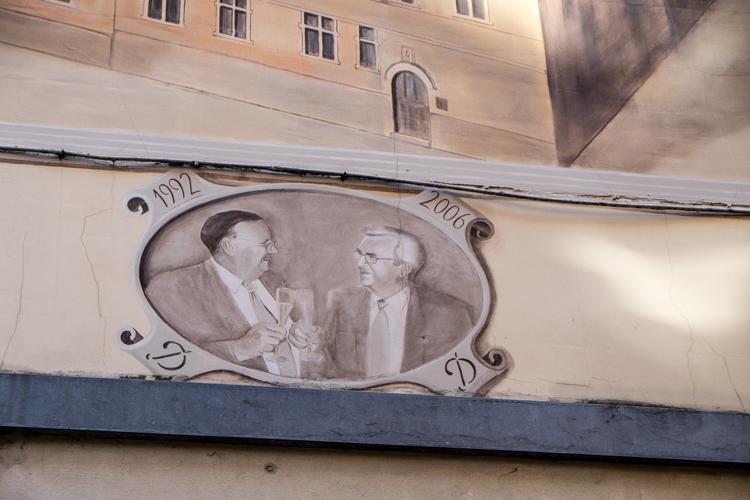 19_26
This is my favourite watering hole, Poechenellekeller, right across the street from Mannekin Pis: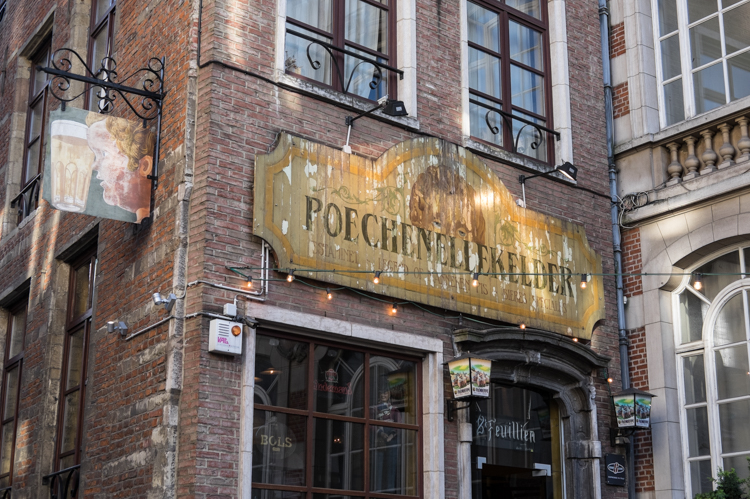 19_27
La Trappe is just one of 30-40 quality beers available: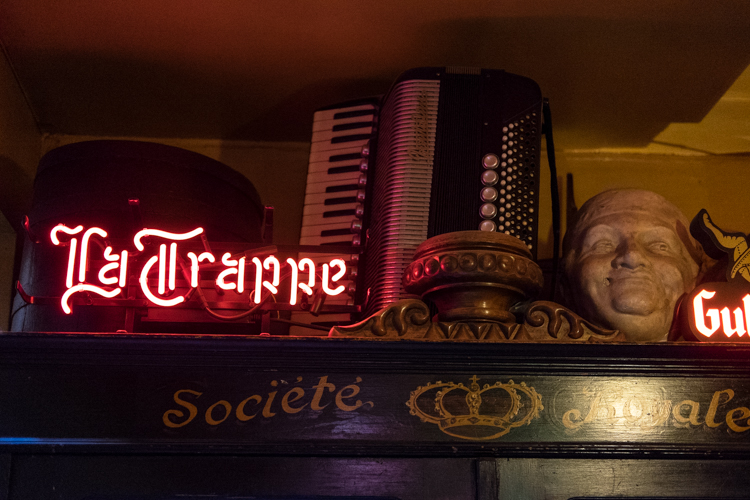 19_28
And I love the strange and wonderful decorations: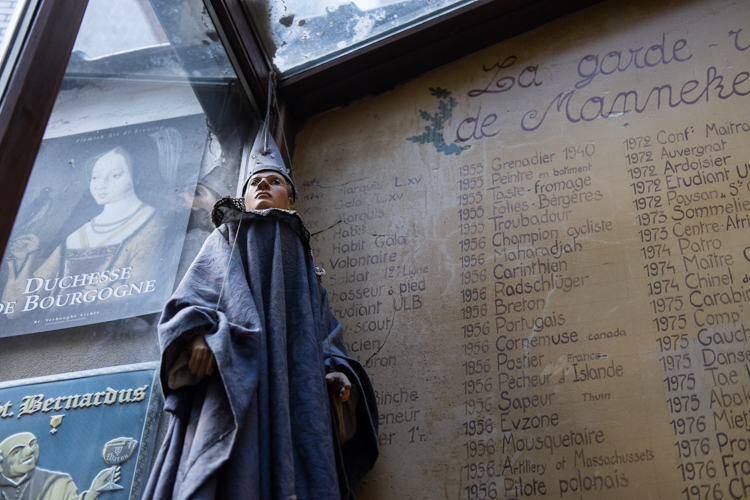 19_29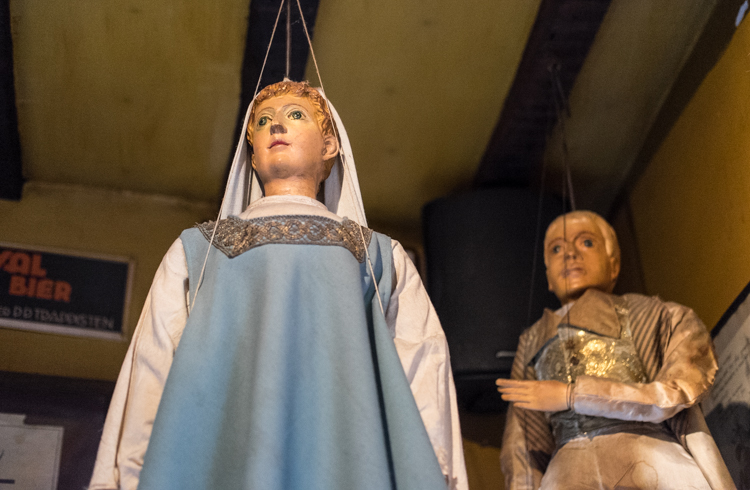 19_30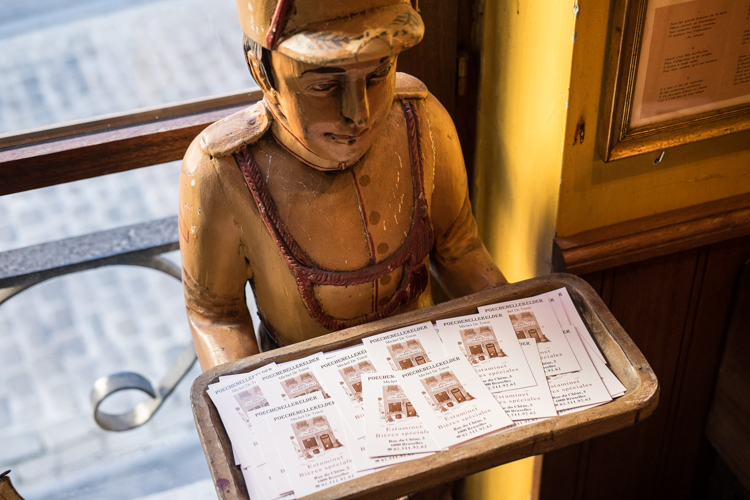 19_31

19_32
One of the reasons I like Poechenellekeller is that I like to look at and photograph the tourists thronging Mannekin Pis and the many souvenir shops around it. For all I know, the stuff these people are buying was made in their country: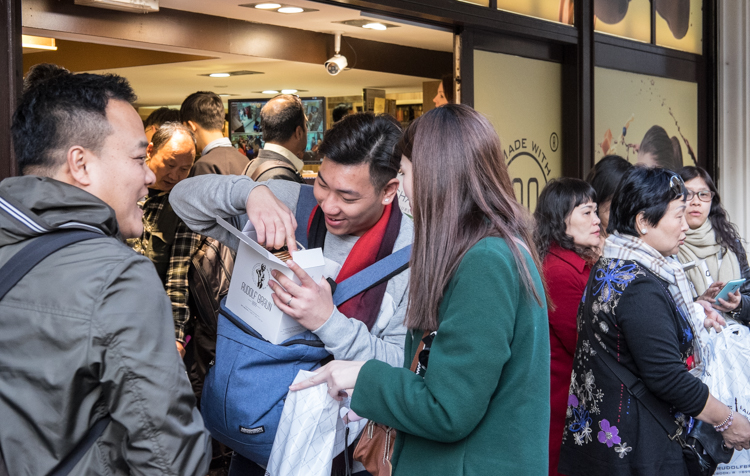 19_33
But Grand' Place is as magnificent as ever: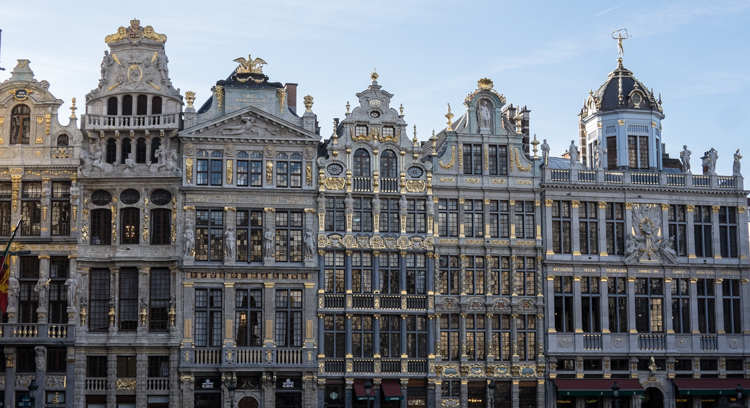 19_34
Lots of tourists there too, and justifiably so: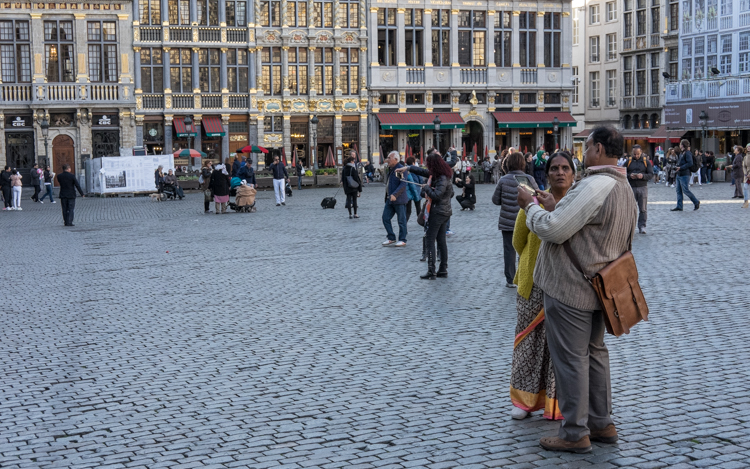 19_35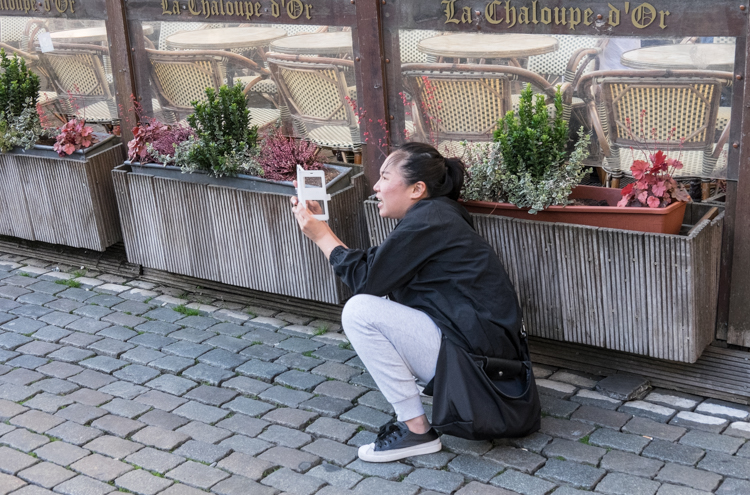 19_36
Another popular tourist spot a bit up from Grand' Place, a statue of 19th century mayor of Brussels, Charles Buls:

19_37
A rest: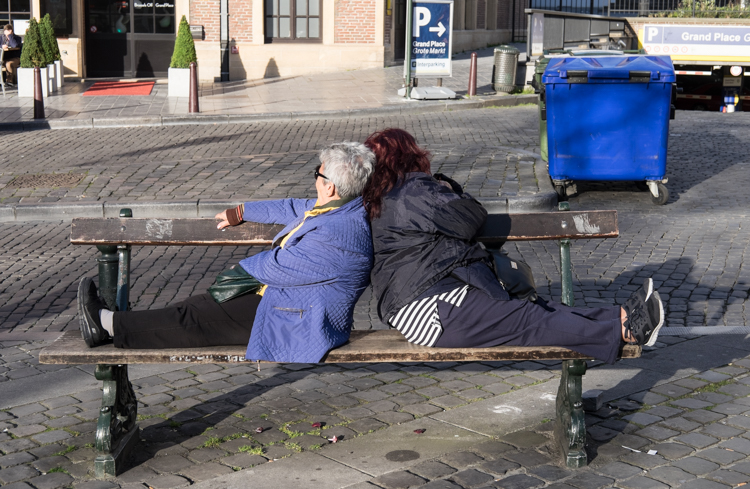 19_38
Another illustration of the high regard in which comics are held in Belgium: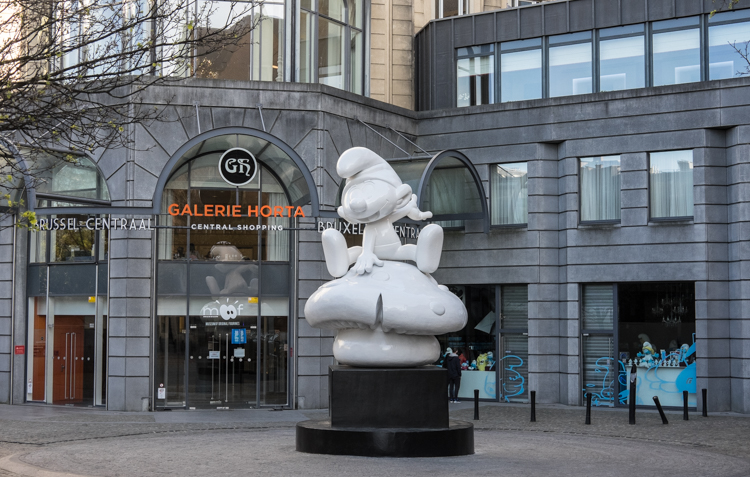 19_39
Grand statue of some undoubtedly grand man: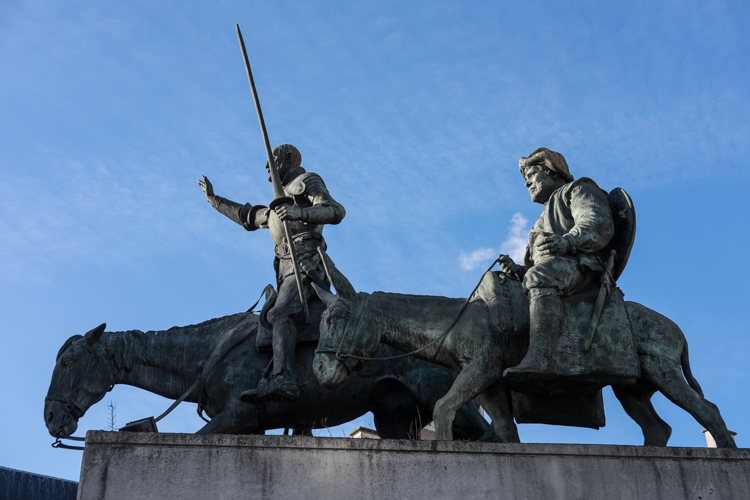 19_40
Push ups near Mont des Arts: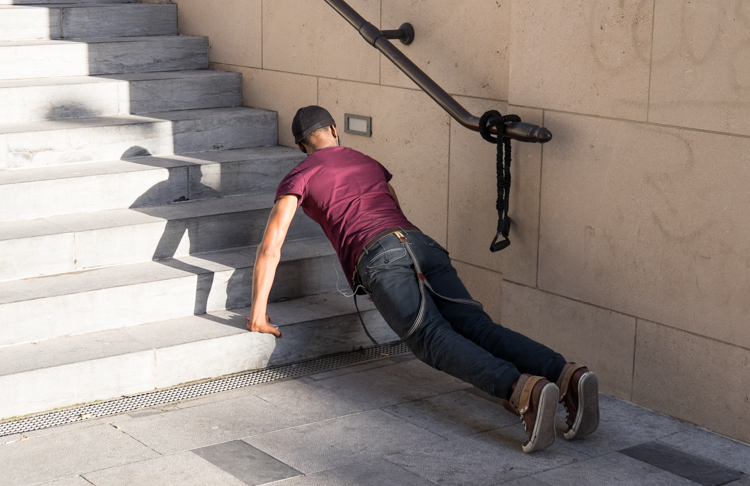 19_41
While walking to Ixelles, I was glad to be on foot and not in a car. Brussels traffic is not for the faint of heart: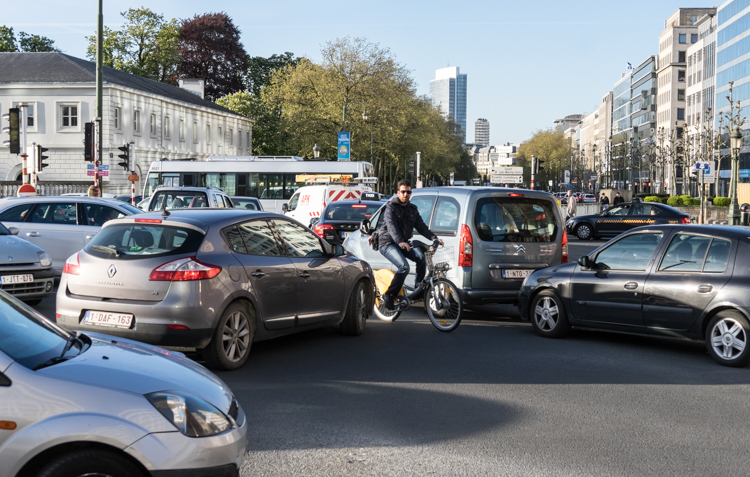 19_42
Another image from Poechenellekeller; a couple listens to the waiter explaining the beer choices: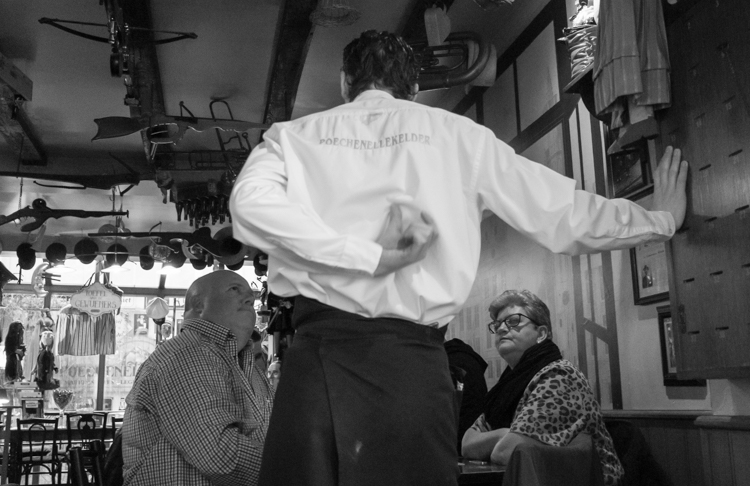 19_43
Mural on Chaussée d'Ixelles, the main thoroughfare in Matongé, the African neighbourhood, and my favourite part of the city: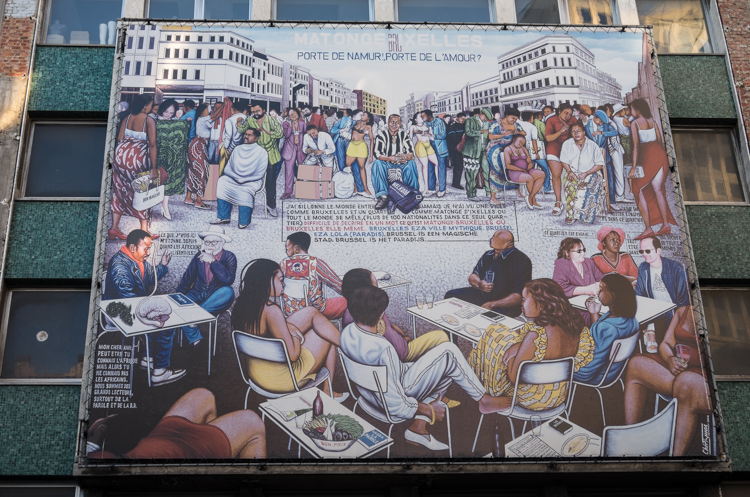 19_44
Besides Poechenellekeller, my other favourite bar is L'Ultime Atome in Matongé. If the weather is good, as it was that afternoon, I sit at one of the outside tables and look at the life around me: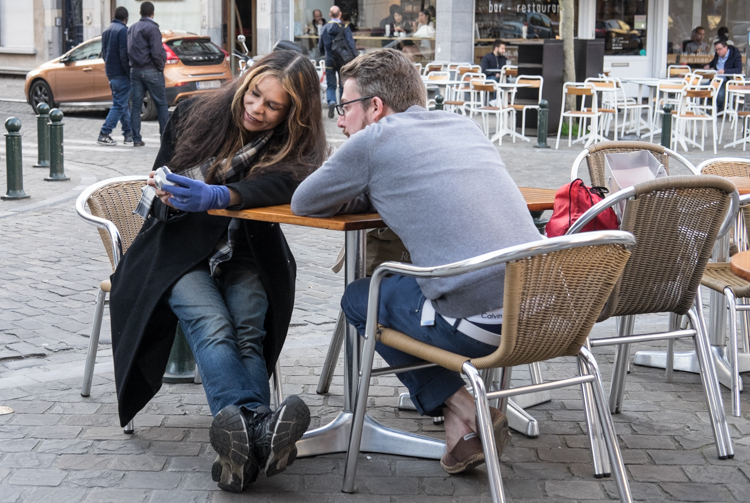 19_45
The waitress knew the couple at the table, evidently: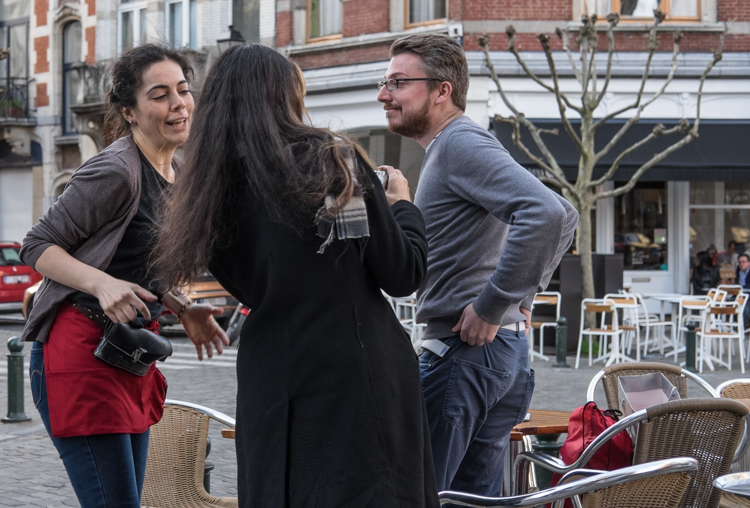 19_46
Warm good-byes at L'Ultime Atome:

19_47
On Thursday I was back at the office, and it was raining for once: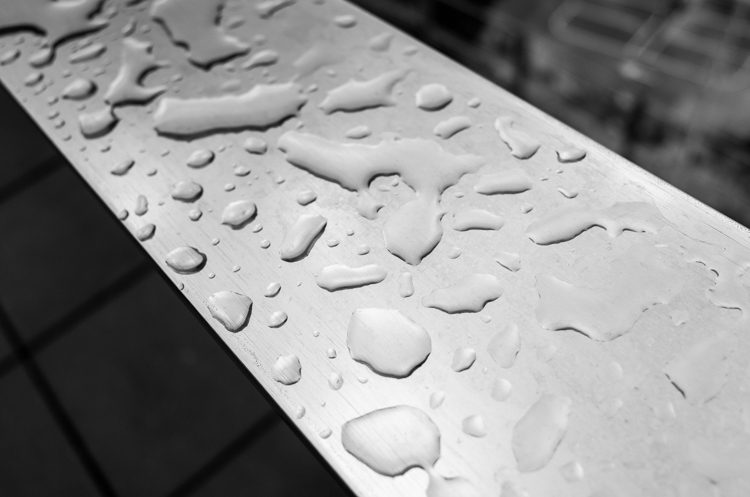 And that was that for the week. I have a separate collection of Brussels pictures here, with a focus on Place de la Bourse and other outward signs of the recent terrorist attacks. And I also have a separate gallery of Aarhus pictures.