My images for week 8 were all taken during our vacation in Switzerland, but you will not find any postcard pictures of the Alps on this page. I focused instead on the people and the little details around me.
Two brothers at play. The boys "belong" to one of our friends; we were three families from the Netherlands staying at the same hotel in Flumserberg, about 1 hour from Zurich: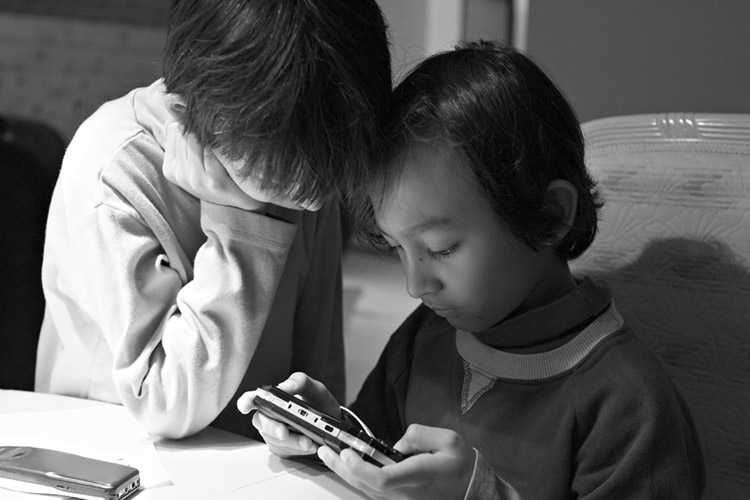 (Canon 1D Mark II, 35mm L Canon, ISO 1600)
Then a few images from Zurich, a nice and lively city despite its reputation for being populated by bankers, insurance types and similar "gnomes of Zurich".
Lindenhof is an oasis in the middle of the city, a small park where people come to play chess and enjoy the view of the city from its elevated position. This particular couple, however, were interested in neither the chess nor the view: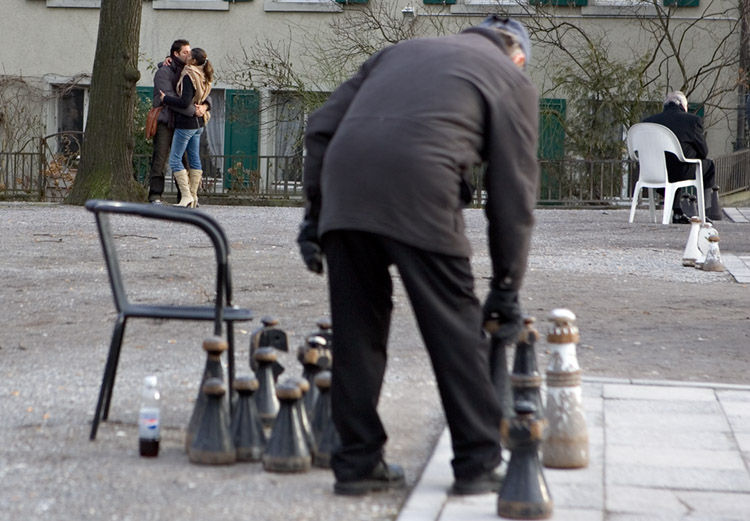 (Canon 1D Mark II, 24-70mm L Canon, ISO 400)
Zurich main station. What struck me about this scene is the lone woman sitting at the group meeting point:


(Canon 1D Mark II, 16-35mm L Canon, ISO 400)
The next three images are all from Zurich and have the common theme of males of different ages looking at stuff. First, a little boy admires a truck on Rennweg: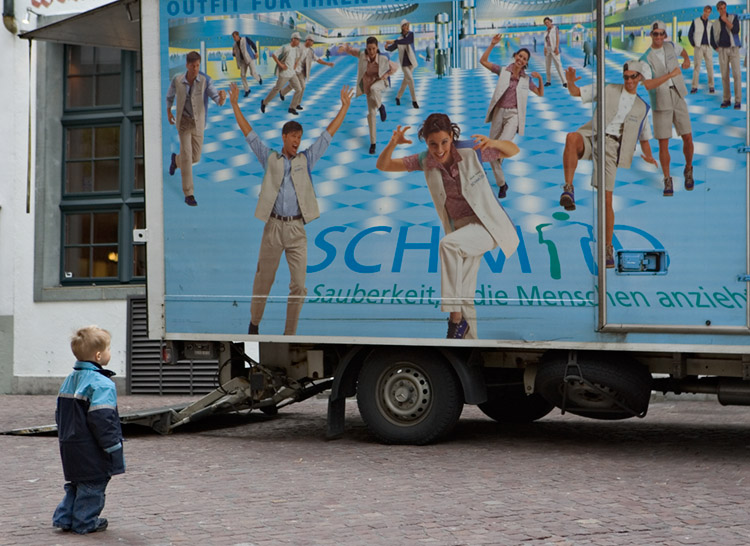 (Canon 1D Mark II, 24-70mm L Canon, ISO 400)
Then, these two men are looking curiously at a construction site near Bellevue: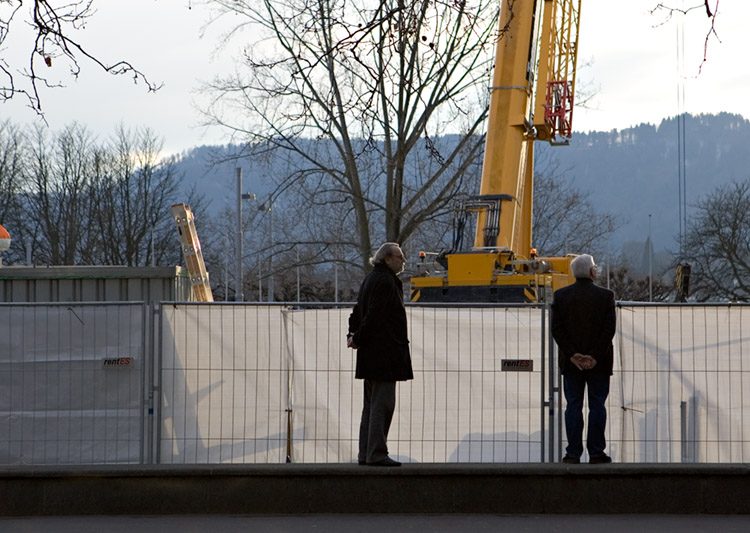 (Canon 1D Mark II, 24-70mm L Canon, ISO 400)
What attracted me to the next image was the juxtaposition of a 400-year old building now housing a decidedly modern type of establishment; the two men passing by were an extra bonus:


(Canon 1D Mark II, 16-35mm L Canon, ISO 400)
The last two alternates are animal images. In Zurich, we stayed at a friend's house. Their cat goes in and out as he pleases, since he has a cat door, but if he sees people inside the house, he naturally expects them to act as his door openers: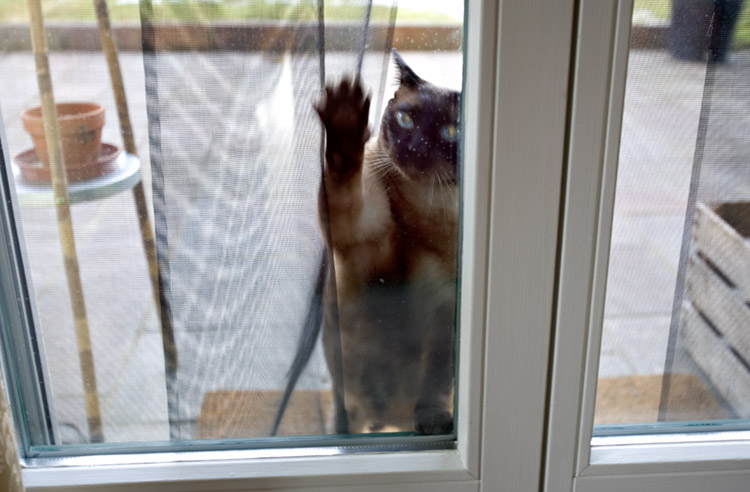 (Canon 1D Mark II, 16-35mm L Canon, ISO 100)
And finally, a not very fearsome guard dog in the display window of a camera shop in the town of Wallenstadt: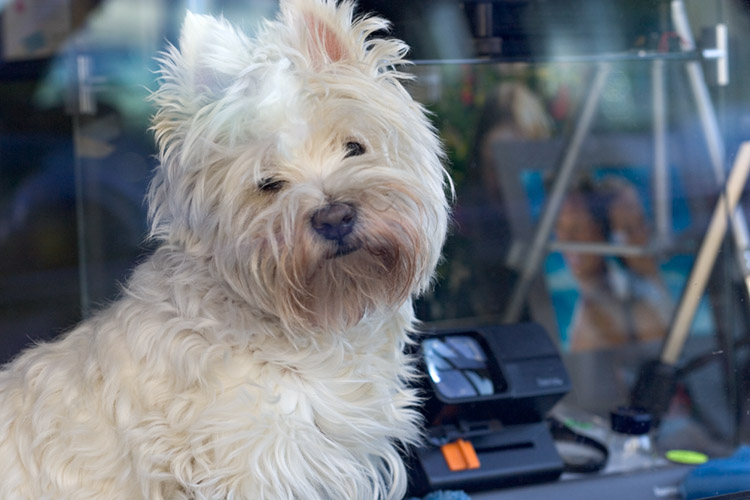 (Canon 1D Mark II, 100mm Leica Apo Macro Elmarit, ISO 400)