Another week with quite a lot of images, and quite a lot of variety too.
Main
This image was a snap during a rest stop on the way home from Barcelona last Sunday. During the summer, cars loaded like this, often with French, Italian or German license plates, are a common sight on Spanish motorways. These are Algerians, Tunisians and Moroccans who live in Europe and are on their way to visit their home countries during the summer holiday. The route is to Alicante (ferry to Algeria) or Almería (ferry to Morocco). Of course they bring many things with them for their families back there, and they have large families, so their cars are fully loaded. This guy had apparently slept in his car: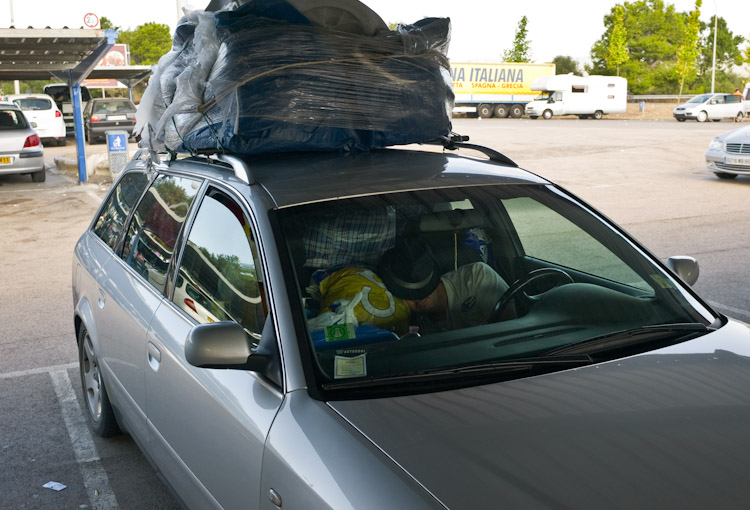 The alternates:
Alternate 1
Yet another image that explains why I always take the camera with me. We went to Carrefour to do some grocery shopping. At the checkout I noticed this girl who had taken her new baby shopping: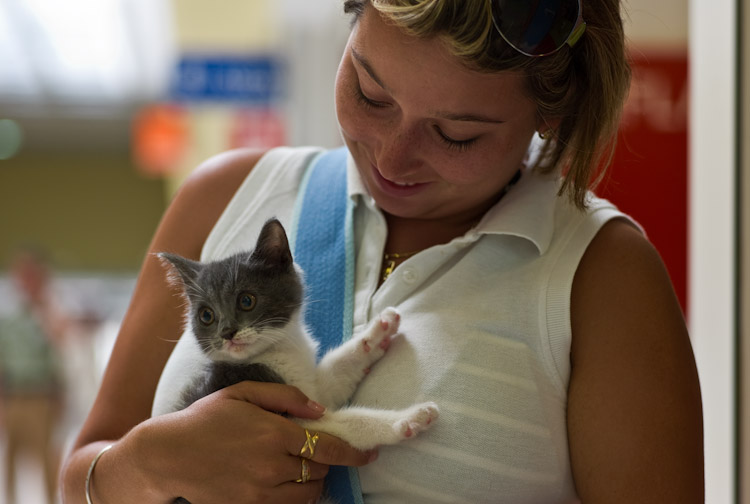 Alternate 2
Recently I have been fascinated by the arid landscapes around Alicante. Here are some goats seeking some shade as the midday sun bakes relentlessly: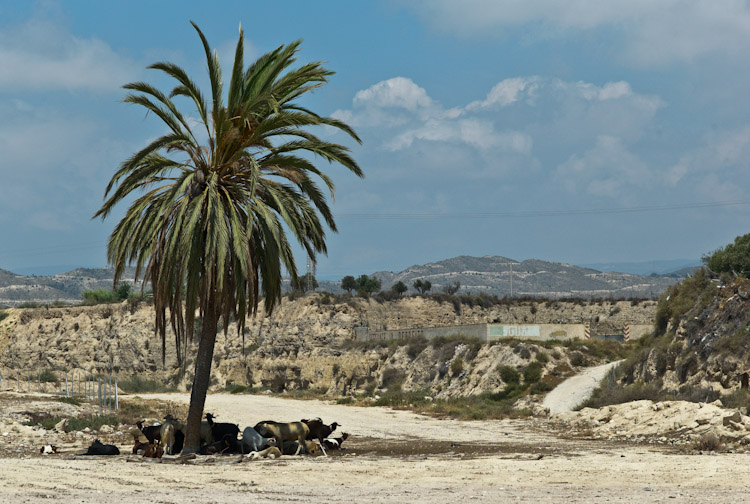 Alternate 3
One of my co-workers Beatrice (Bea) is getting married in a few weeks. So this week we did some portraits of her on the terrace at the office, to capture some images while she is still a señorita. Here in morning light:

Alternate 4
Here is Bea in the afternoon light: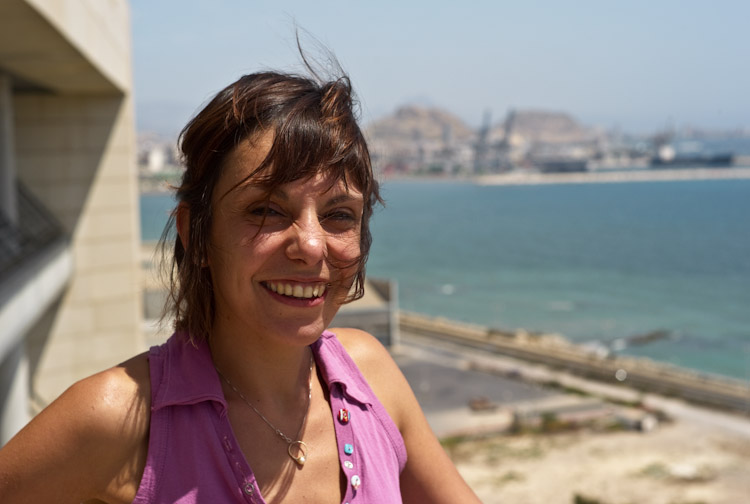 The next few images are from our evenings at El Sitio. My wife and I often walk our dog there. The bar is a few hundred metres from our house, so by the time we get to the bar, the dog has done the things dogs need to do during walks. So we can enjoy the beer in relative peace.
Alternate 5
Sometimes we get one of our friends to join us. She is Estonian and also works at my office: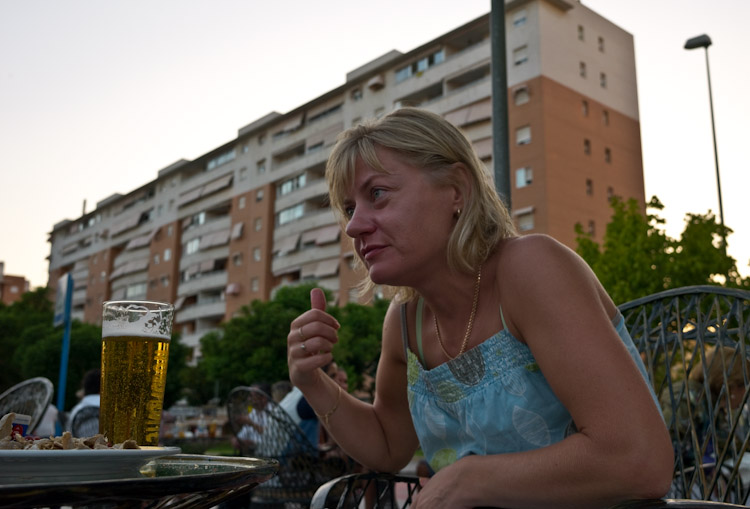 Alternate 6
Cheeta gets some of the roasted peanuts that come with the beer: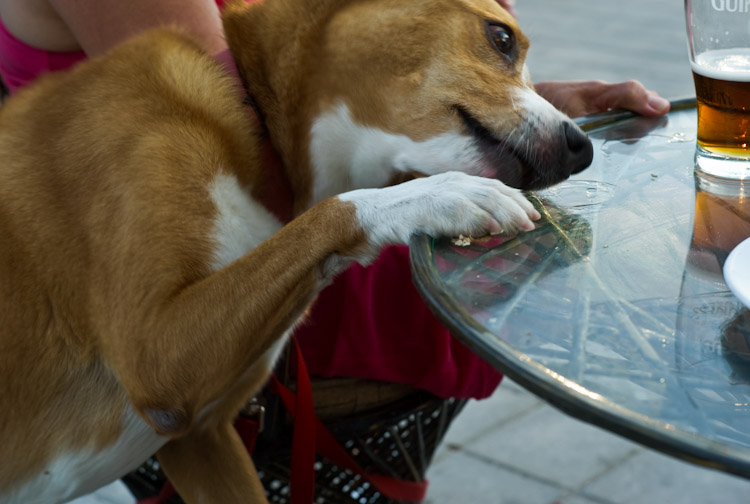 One of the evenings, someone had parked a very large and very yellow Honda motorcycle near the bar. Large bikes like this are unusual here in Spain, most people ride scooters or smaller, sportier bikes. So this one attracted lots of attention from passers-by.
Alternate 7
A father and daughter stop to look: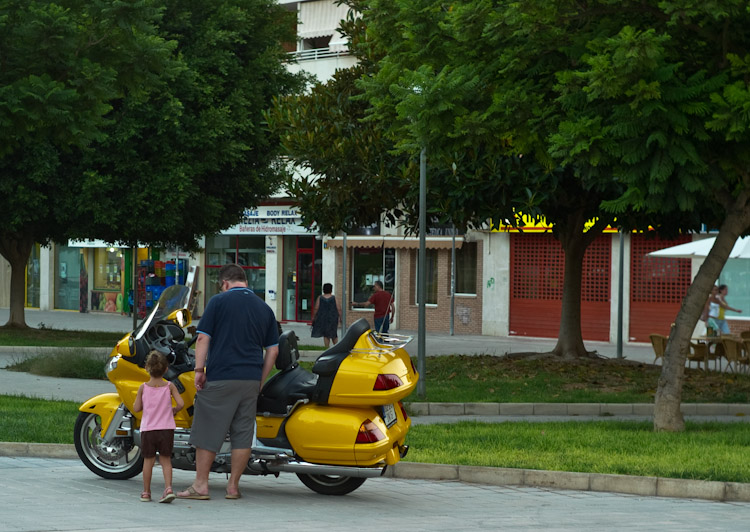 Alternate 8
Big boys and little boys: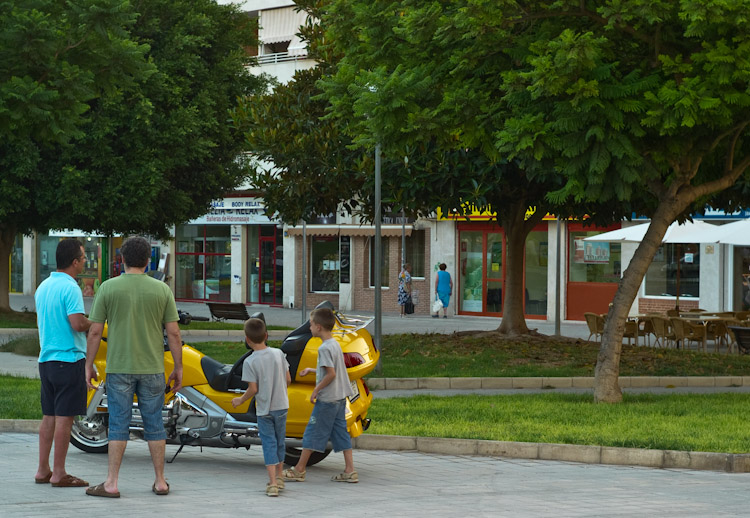 Alternate 9
A couple on small wheels look at the big wheels: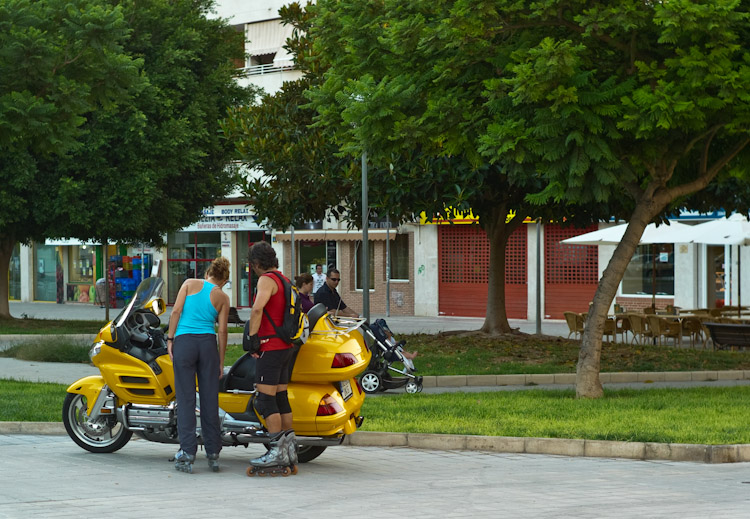 Alternate 10
On the way home, my wife stops into a vegetable shop to pick up something. Cheeta and I wait impatiently outside:

Alternate 11
Back to the arid landscapes. On Saturday I had noticed a ruin I wanted to photograph. At the time, we were in a car on the motorway which rings Alicante, so it was impossible to stop. When we came home, I took my motorcycle and went back to that area to explore: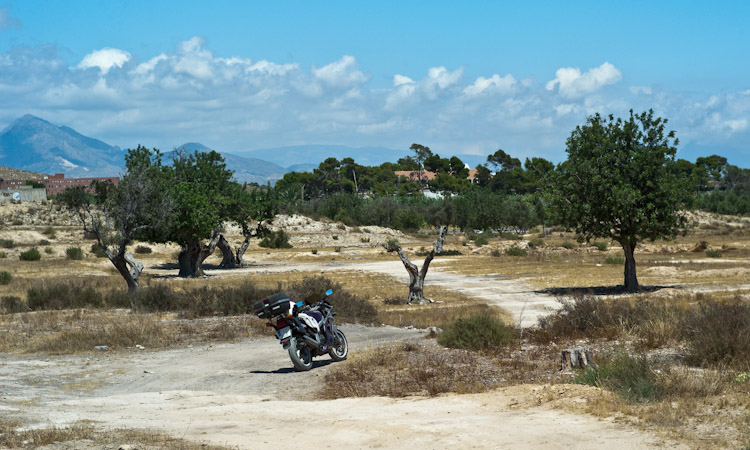 Alternate 12
I did find a way to the spot I wanted. Here are some stairs to nowhere: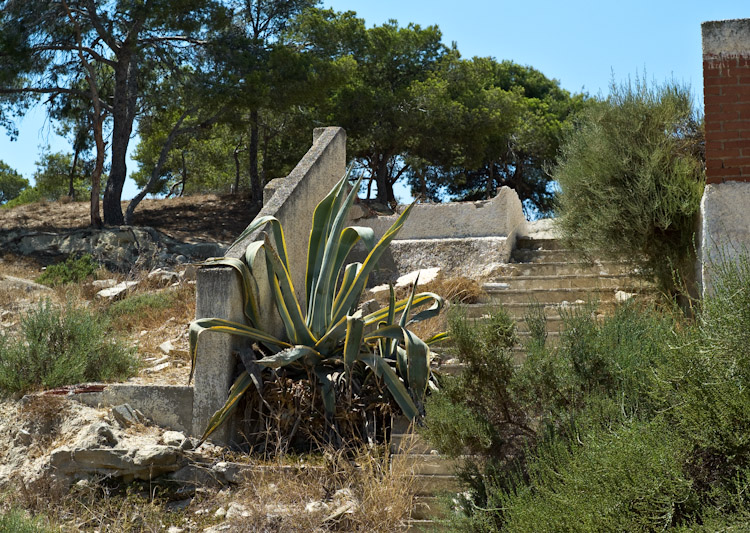 Alternate 13
And here is one of the ruins I wanted to look at. Abandoned by its owner, but certainly used by some: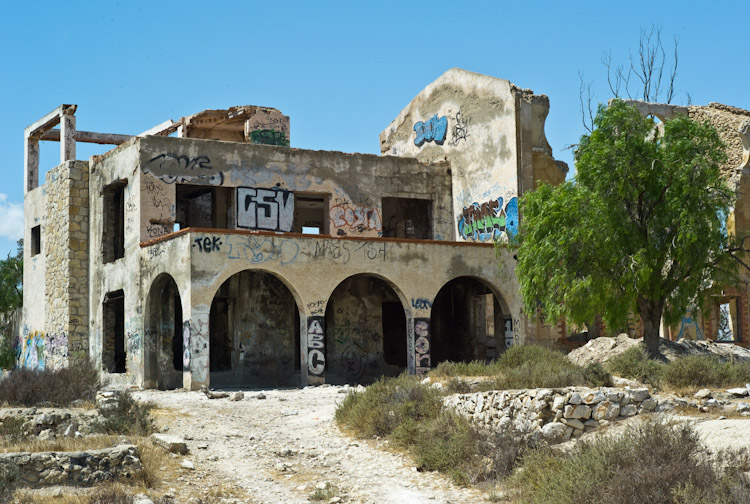 The final 3 images are from a bicycle ride along the beach on Saturday afternoon.
Alternate 14
A padel court has been set up on the beach to host some tournament, and for general use at other times: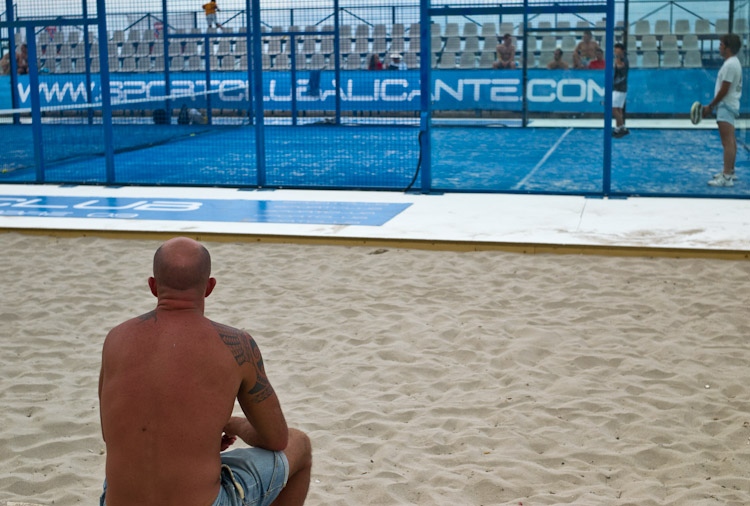 Alternate 15
We finished at the beach bar we used to go to a lot last year, on Playa Muchavista. It seemed that everyone had brought their babies to the beach: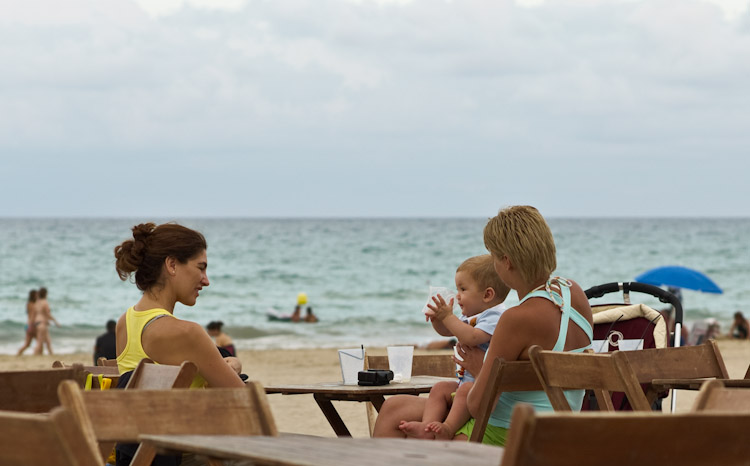 Alternate 16
A little big bigger: