By coincidence, this week has a decidedly canine theme. Not by design, it is simply that most of the pictures were taken while I was walking around, and there are lots of dogs in Spain.
Main
Postiguet beach, centre of Alicante: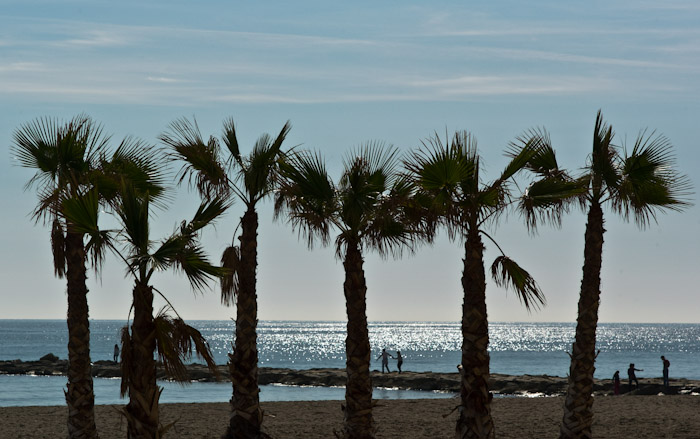 The alternates:
Alternate 1
Sunday morning, people eat breakfast at a bar on Avenida Vicente Ramos. The Spanish frequently eat breakfast outside the home: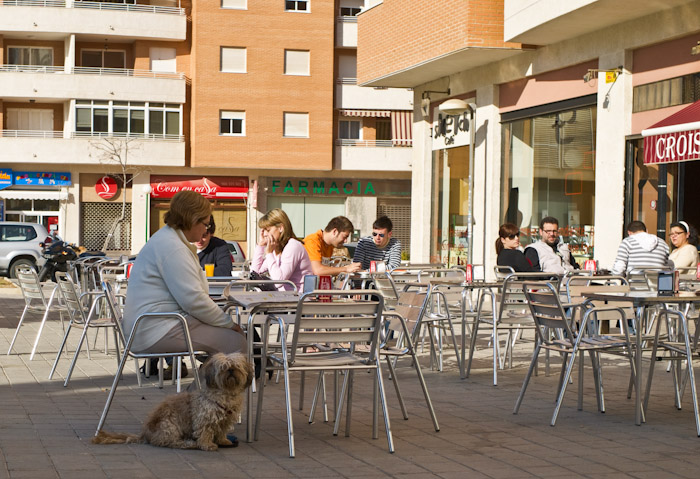 Alternate 2
Two dogs exchange pleasantries on the beachfront promenade: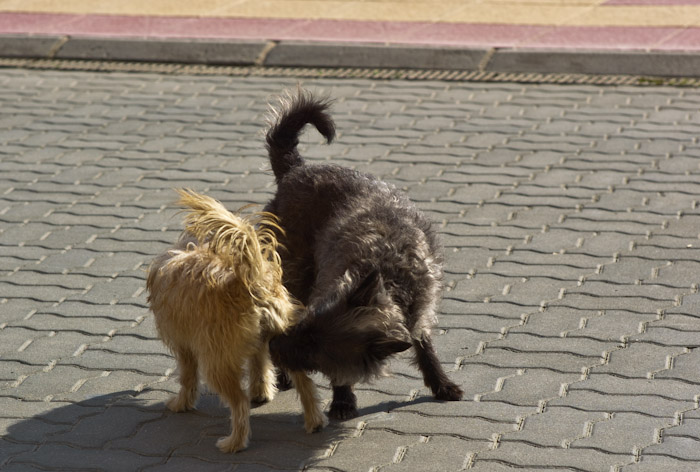 I often take a motorcycle ride to one of the small towns inland. Sunday I rode to Busot, a village I have shown before.
Alternate 3
Clearly, I was not the only one who had this idea: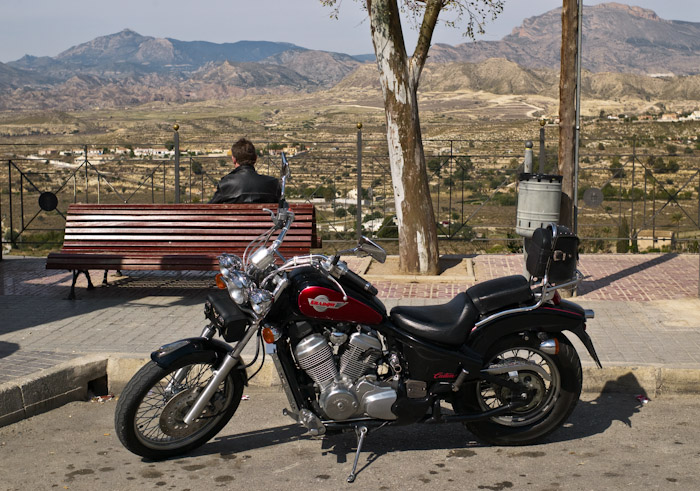 Alternate 4
Busot is a very sleepy town indeed: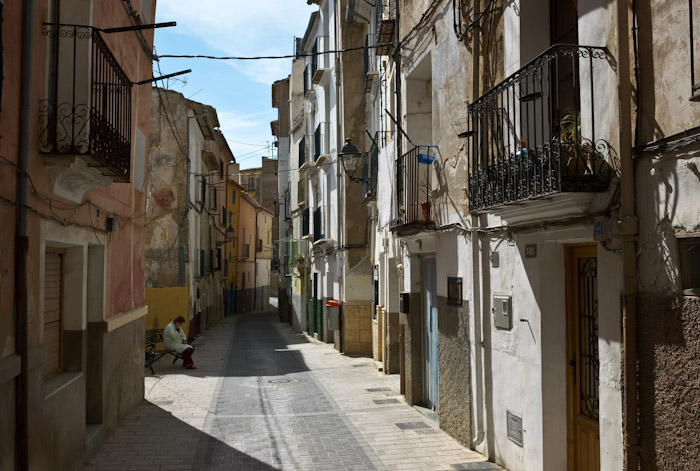 Alternate 5
People hang trash bags on hooks, presumably to avoid that passing dogs rip them up in search for scraps: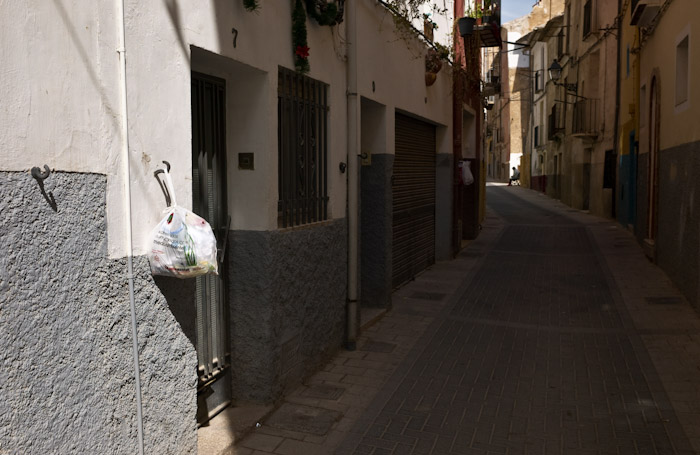 Alternate 6
In the town centre there is a source from which mineral water flows. You put in a coin and fill your bottle: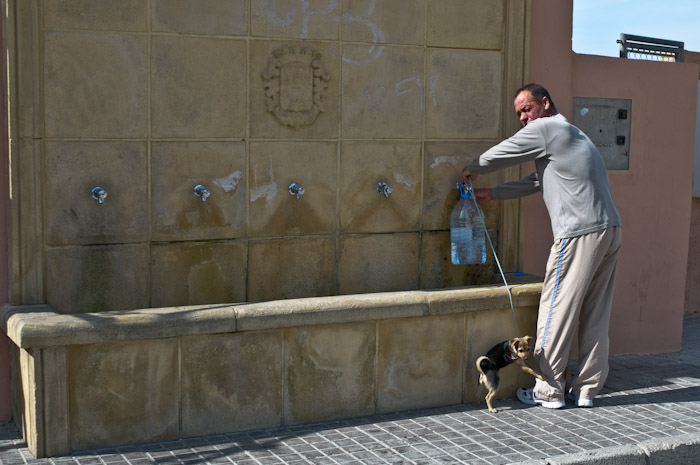 Than back to Alicante, and more pictures from various walks.
Alternate 7
This is the beach that is closest to my house, about 1.5 km: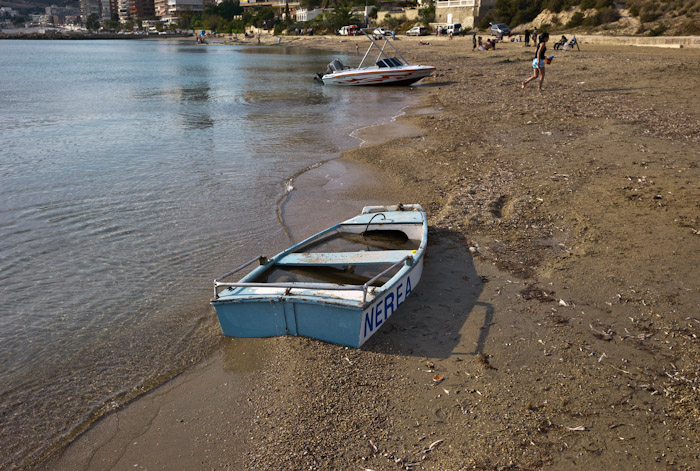 Alternate 8
It also serves as a low-rent marina: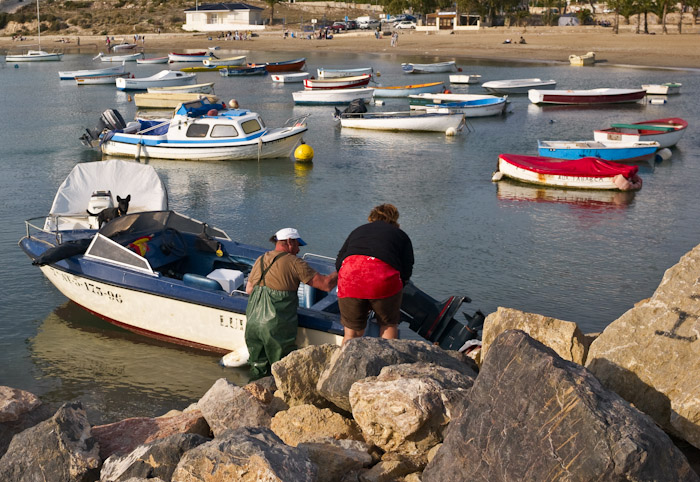 Alternate 9
A little dog is waiting while the family's children have fun on the carrousel: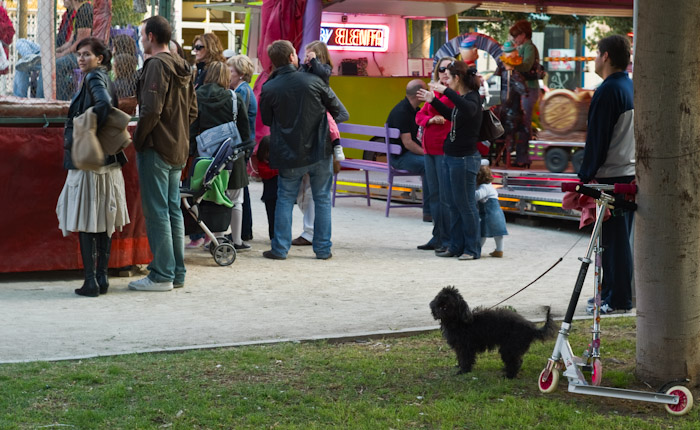 The final three images are from El Campello, the northern suburb of Alicante.
Alternate 10
A man walks home with a bottle bought at a local bar: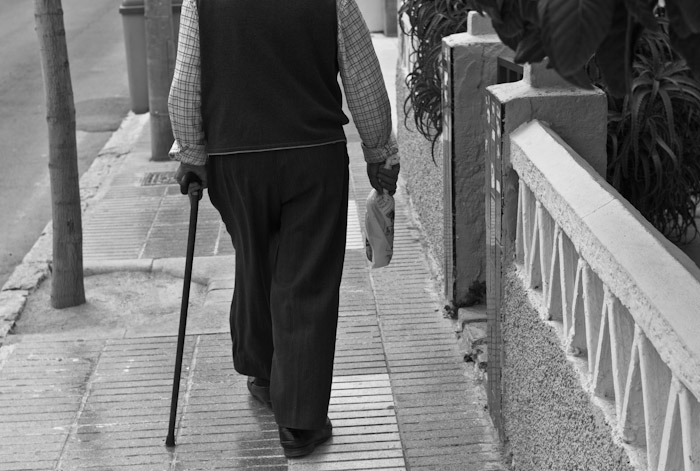 Alternate 11
Man and friend at the beach: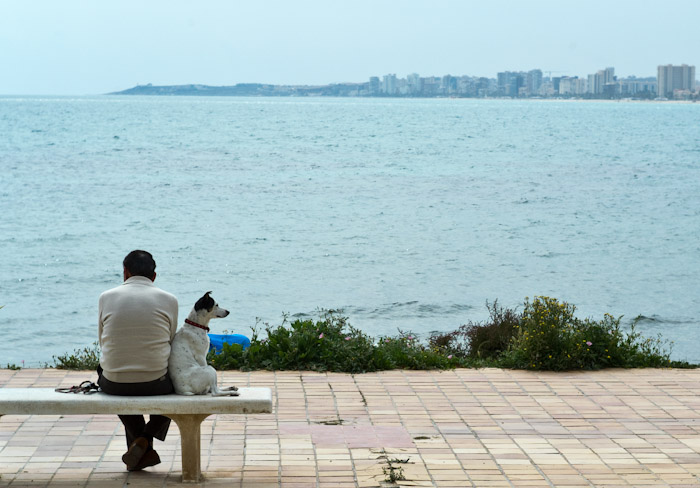 Alternate 11a
After receiving several comments from people who liked the photo above, but did not like the colours, I have included a B&W version: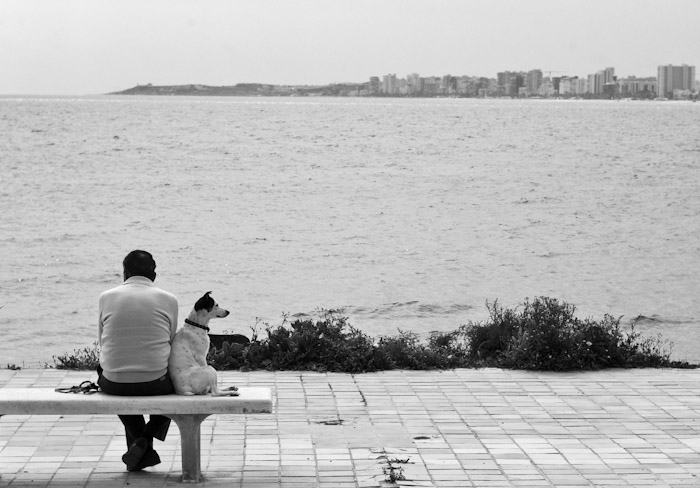 Alternate 12
After taking the picture above, I asked the man to pose for me with his friend: