The last week of 2013 was very quiet for me. I was alone at home and spent my days watching football, going for walks and cycling.
52_1
As I often do, I went for a walk in the centre of Alicante on Christmas Day. In the morning it was raining, and the city was virtually deserted: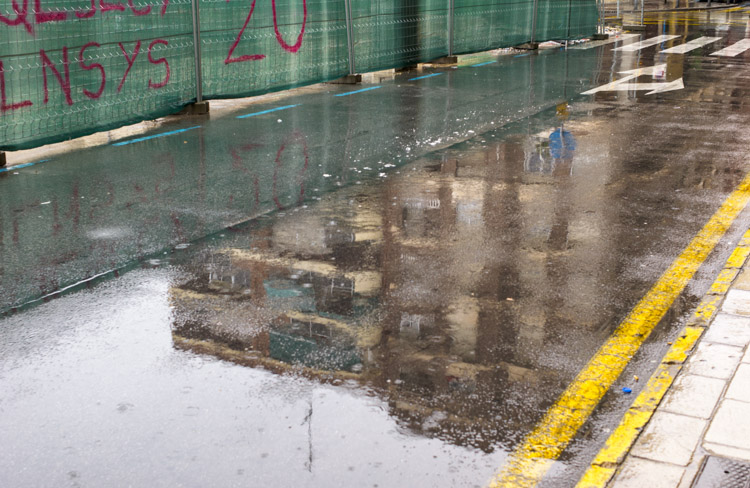 52_2
Plaza de la Montañeta: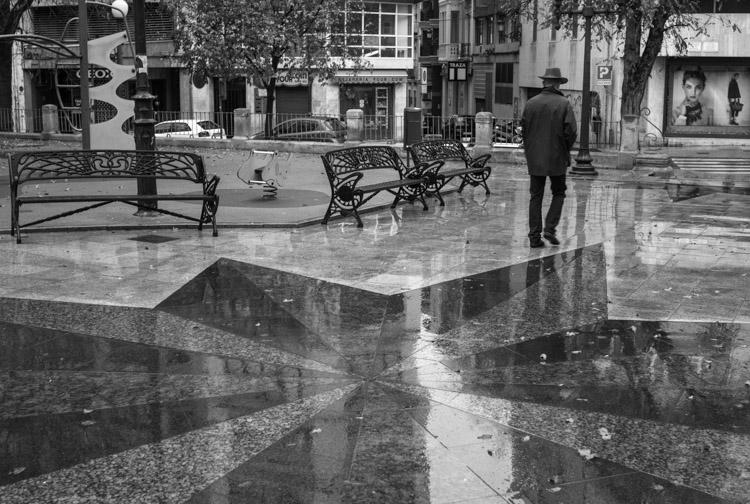 52_3
Scurrying down the street: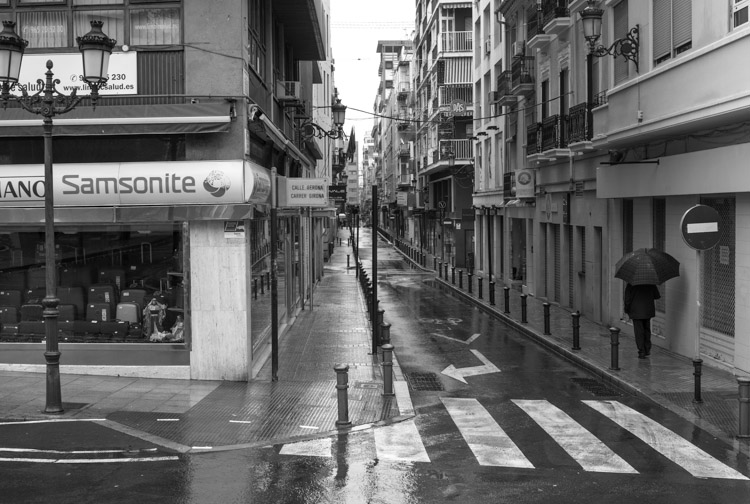 52_4
Autumn colours, Alicante style: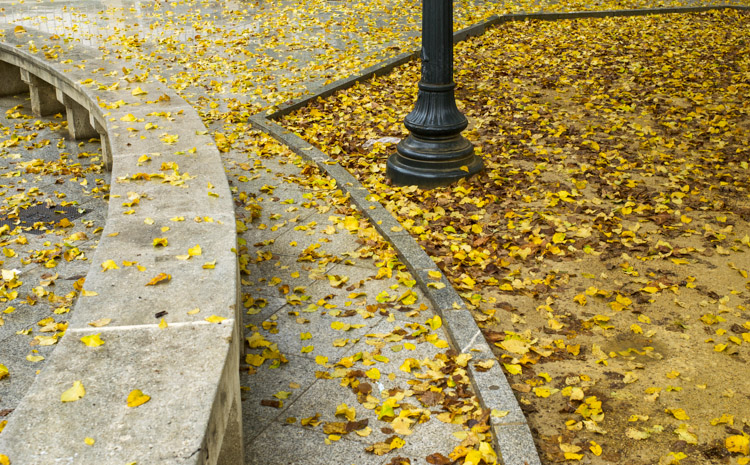 52_5
The "official" Alicante nativity scene, Plaza de la Montañeta: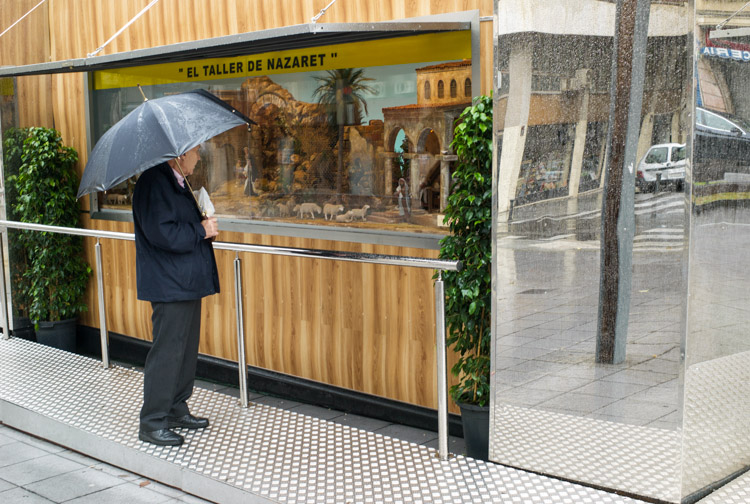 52_6
One of the pedestrian streets in the centre of Alicante has acquired an Alice in Wonderland kind of feel: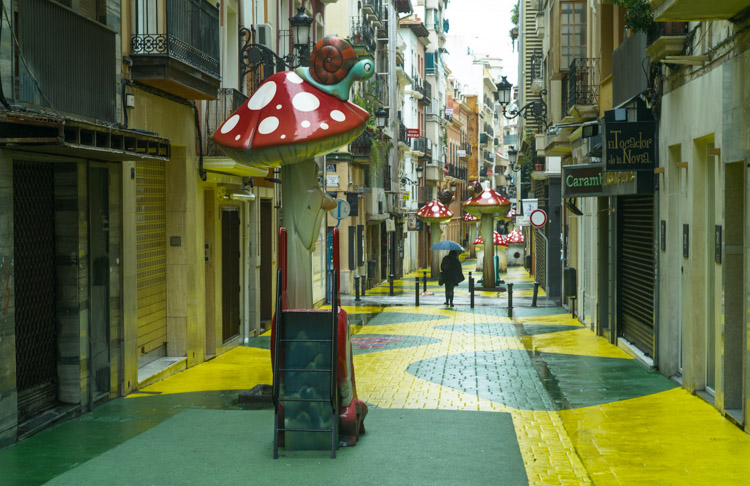 52_7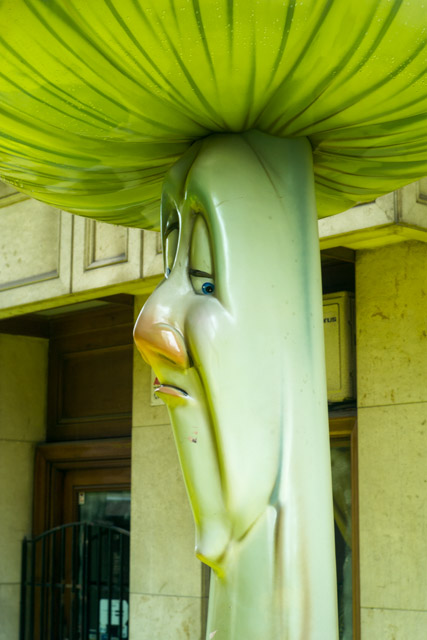 52_8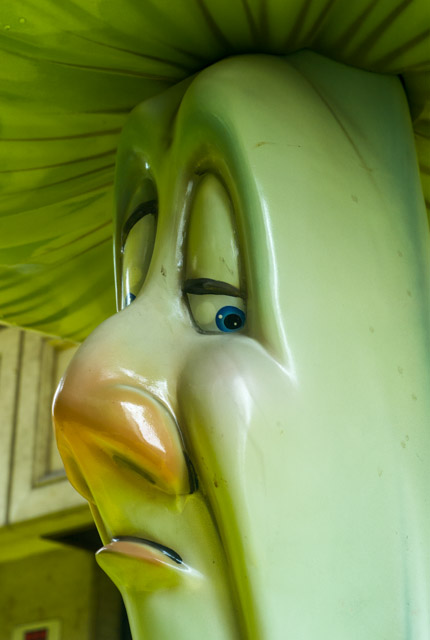 52_9
Later in the day, my friend Egle invited me for a Lithuanian Christmas lunch. Here are her two daughters, whom we have seen grow into young ladies during the past six years: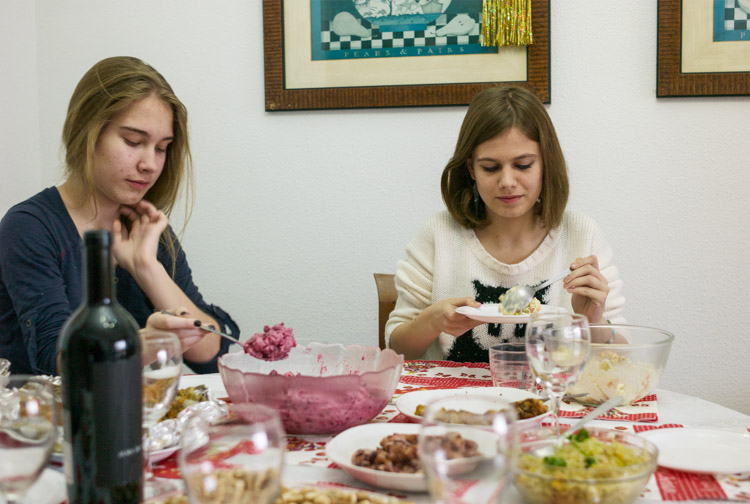 52_10
The weather was cold and sunny most of the time ("cold" means afternoon highs of about 18-20C), ideal for cycling. Here is the harbour of Santa Pola: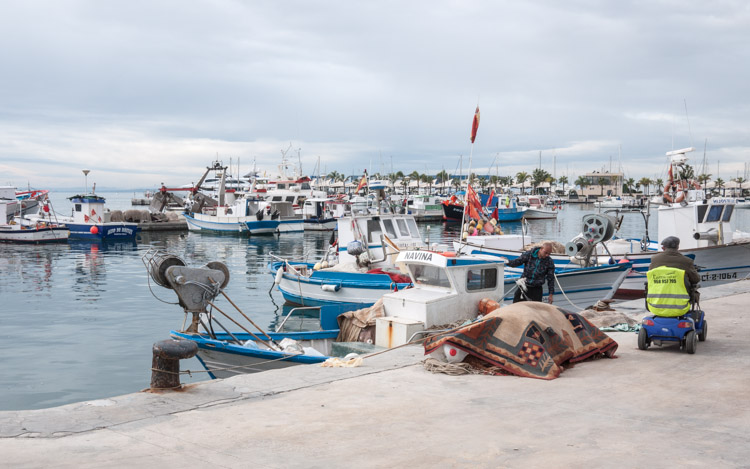 52_11
Not much fishing going on today, everybody is on vacation: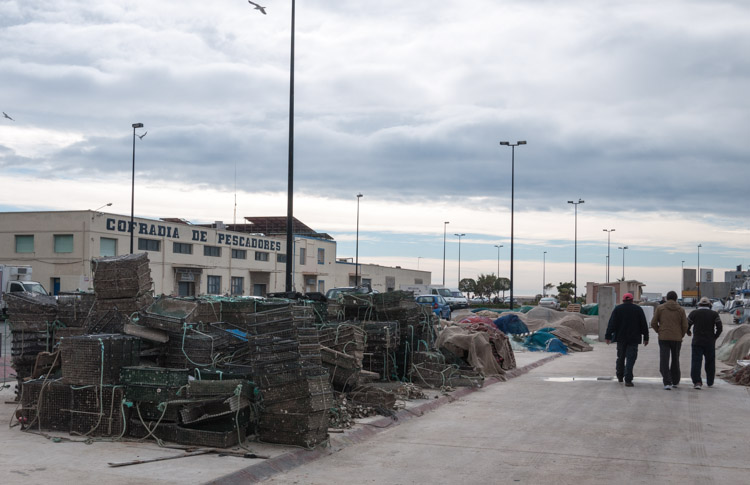 52_12
Laid out to dry: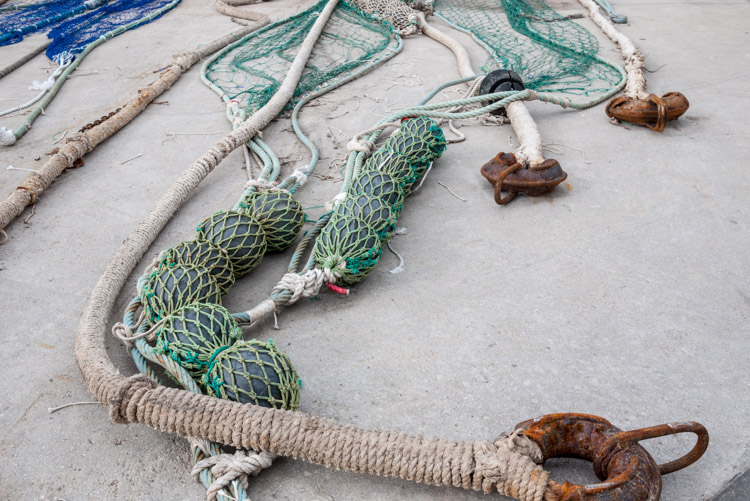 52_13
After taking the above pictures, I cycled home, about 30 km, partly on roads like this one: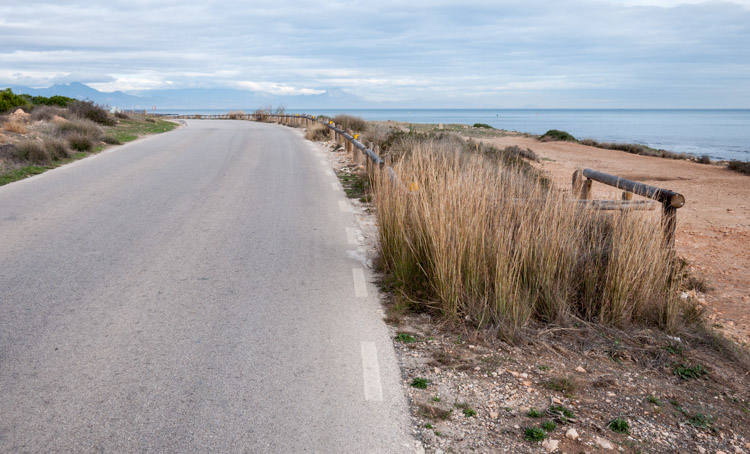 52_14
The island of Tabarca is visible in the distance: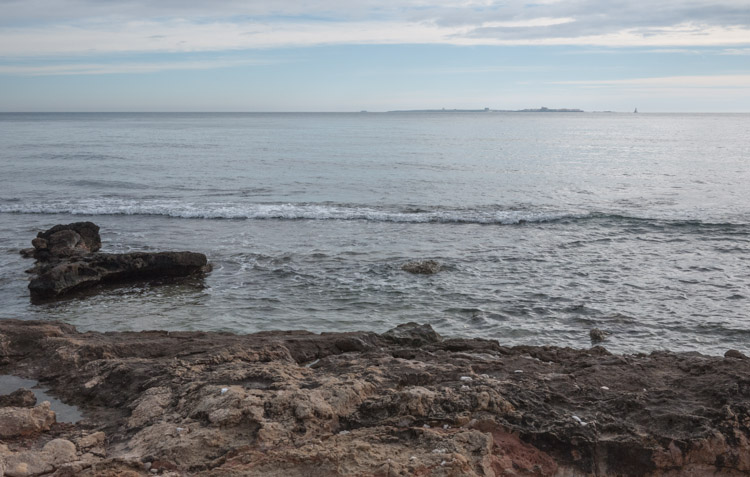 52_15
Rock details: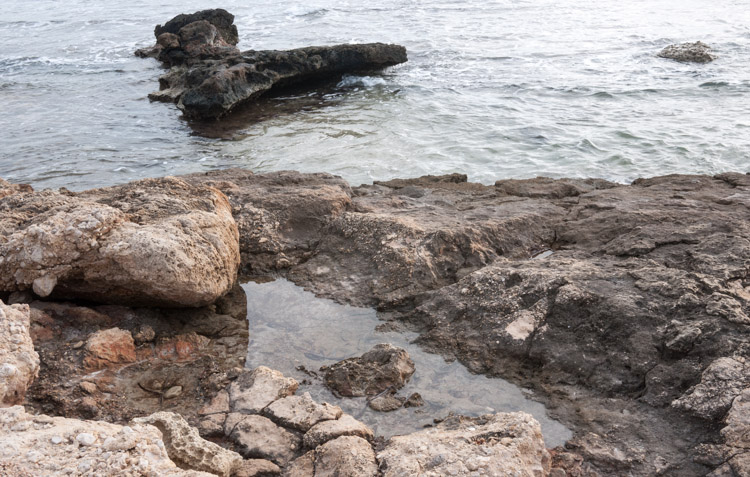 And this completes the 13th year of posting the weekly picture blog.