A mixed bag this week, but the two main elements are a drive down to an almost deserted beach and cycling in the mountains around Alicante, a more or less permanent fixture of my weekends now.
7_1
But first a dog I met while walking Cheeta. I find it amusing how people here dress their dogs just because it is a bit cold (still well above freezing):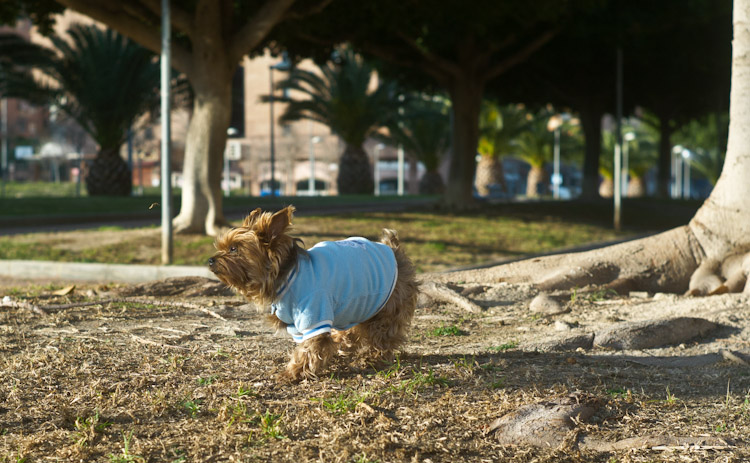 On Sunday afternoon, I drove down to La Marina, an old beach resort about 30-35 km south of Alicante. A place where time has stood still since the 1960s, and where tourists are rarely seen. I "discovered" it last summer and wanted to see how it looked in the winter.
7_2
La Marina is basically a strip of private homes, three restaurants and a couple of small hotels, about 1 km long. This is the main road: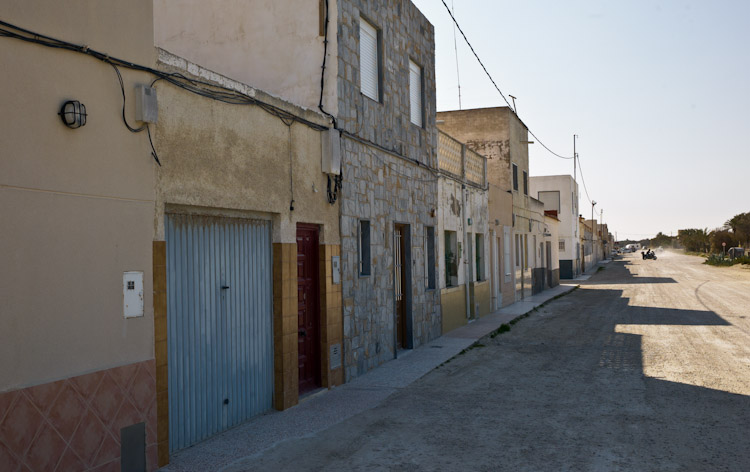 7_3
This is what it looks like from the beach side. Hostal Maruja is one of the hotels, and also an excellent restaurant, with some of the best local food I have ever tasted: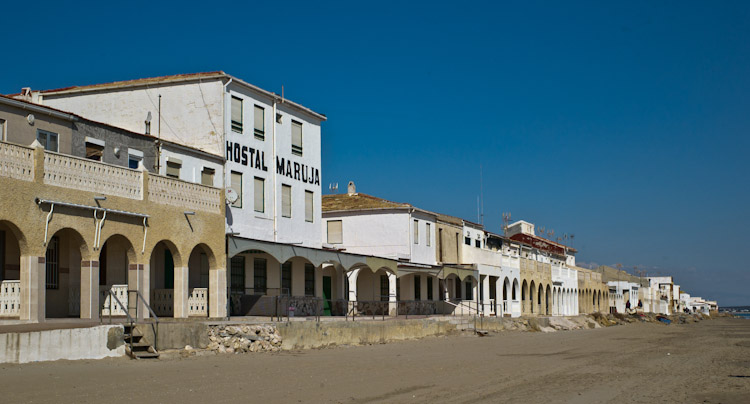 7_4
Sadly, like the other bars and restaurants in La Marina, Hostal Maruja is closed for the season, so I will have to wait until the end of March before enjoying its food again: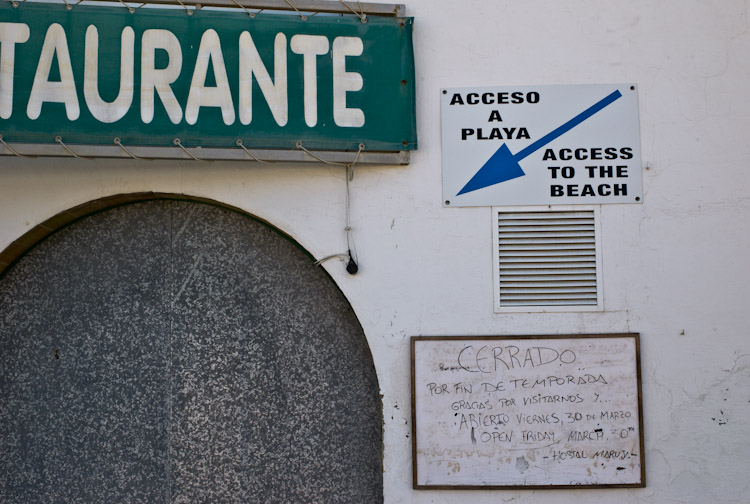 7_5
Blowing in the wind–perhaps a good symbol of the state of our economy at the moment: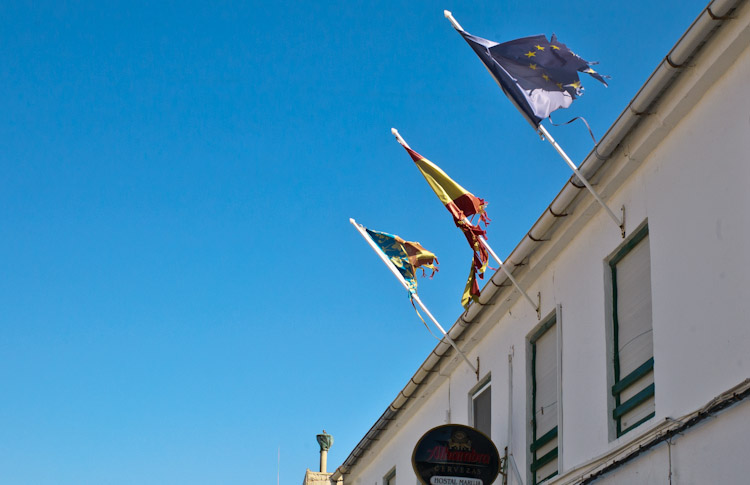 7_6
These are private homes: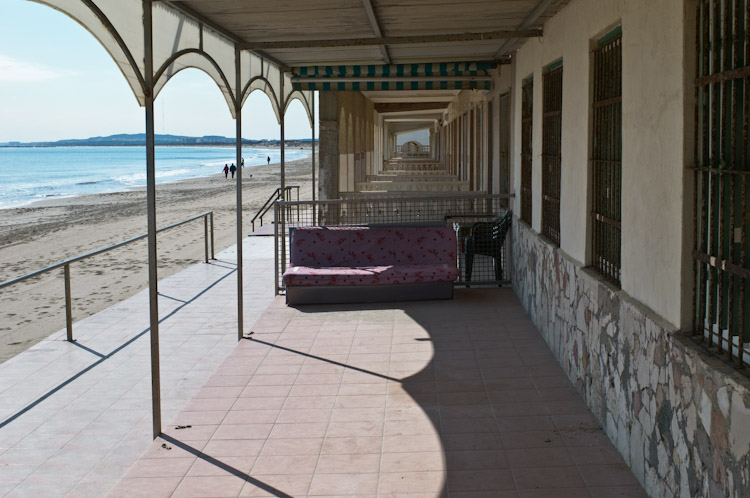 7_7
A few people were around, enjoying a cool but sunny winter day: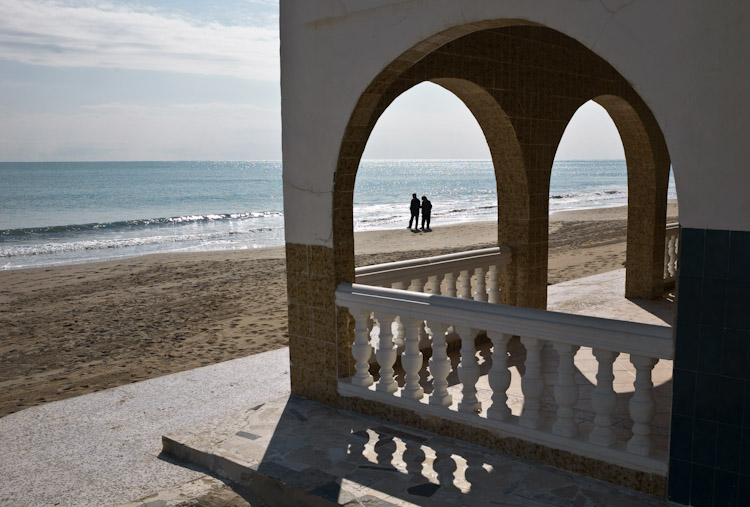 7_8
But for the most part, the place was empty: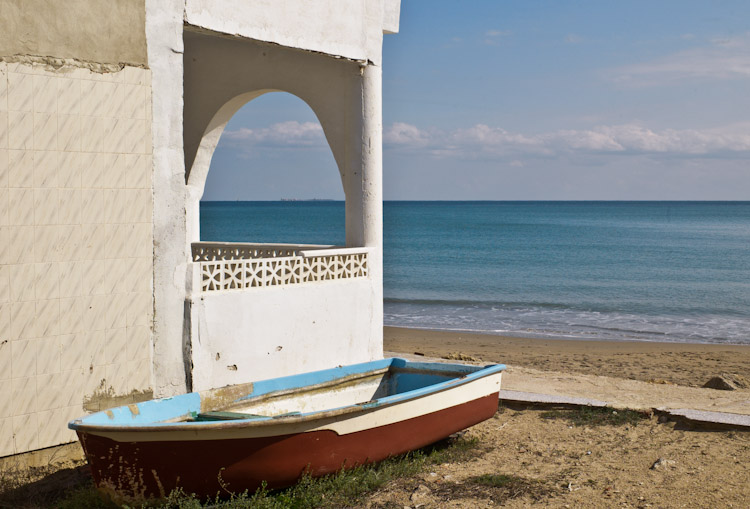 7_9
Lest you think we only eat tapas and have fun at work, here is my colleague Marc working on the output from a workshop on forecasting trademark application volumes: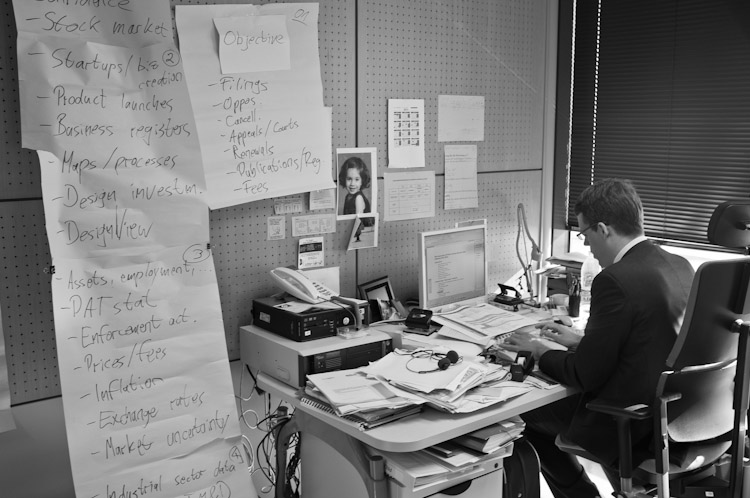 7_10
Friday evening my wife and a few of her friends went to eat at Los Charros, our local tapas place. I joined them, because I like eating there, and because my wife likes it when I come out with her and her friends, despite my antisocial tendencies. This is the overall view of the place: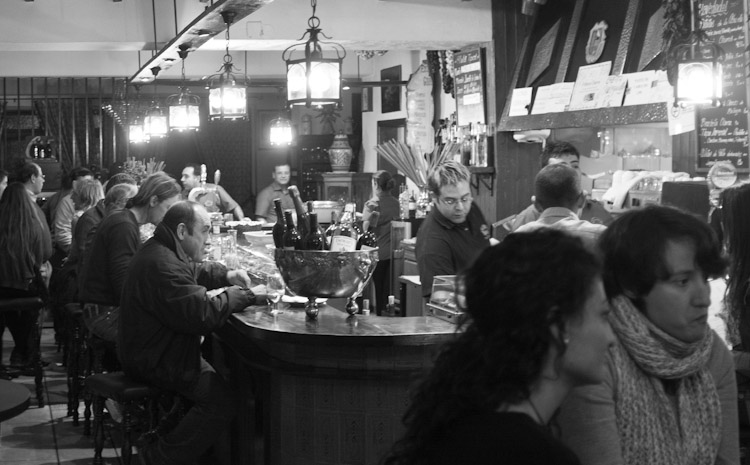 7_11
Two of my wife's friends in conversation: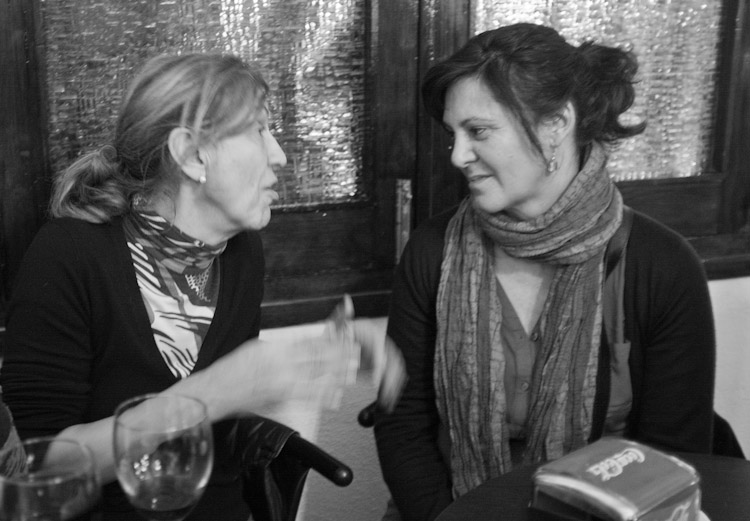 7_12
Having a laugh: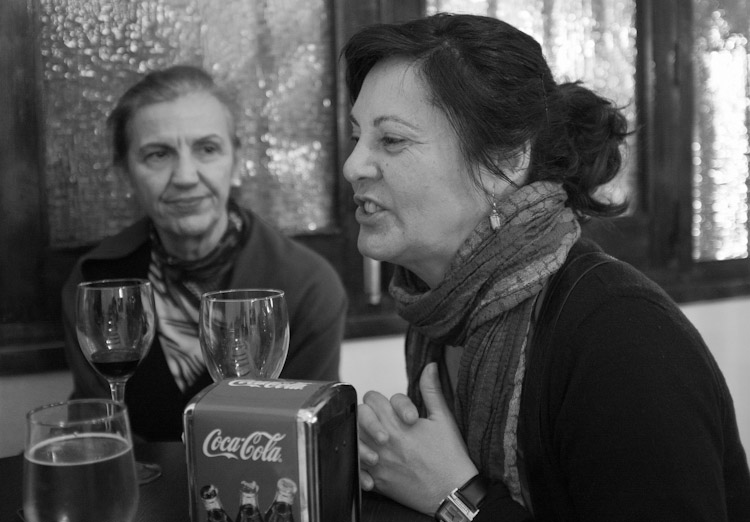 7_13
Claudia, another friend of my wife's, is German but married to a Spanish guy. She teaches at the University of Alicante: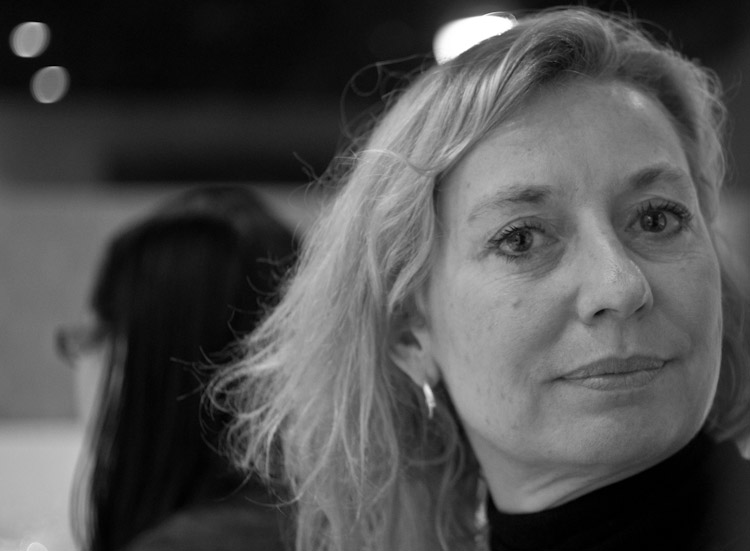 On Saturday I went cycling as usual. But these pictures are from later in the day, when I drove the route in my car to check some elevation readings and to take pictures with a better camera than the little point and shoot I keep in my handlebar bag.
7_14
These are the kind of roads I cycle on, in this case CV 774 between Busot and Jijona (the town where the famous Turrón de Alicante is made):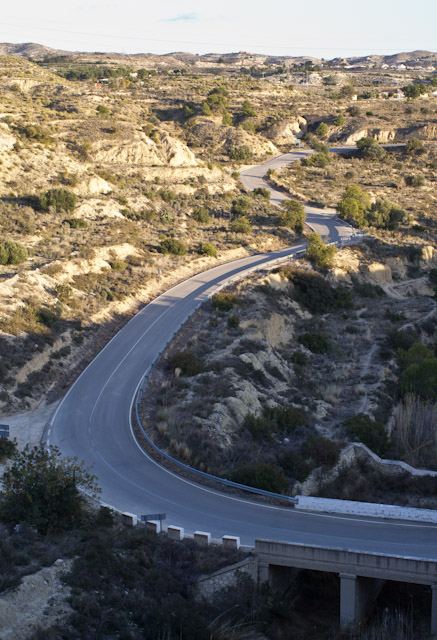 7_15
When I pass this spot on the bike, I know some pain is coming. This is along CV 775 leading from El Campello (sea level) to Aigües (340 metres / 1100 feet), mostly uphill for 8 km: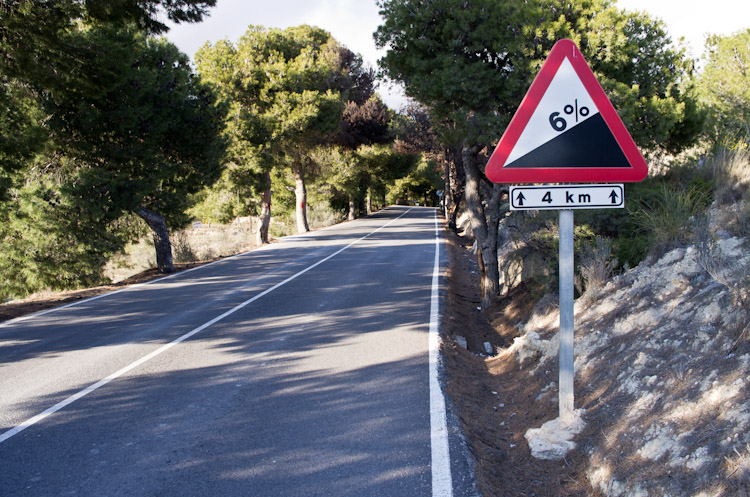 7_16
This is the halfway mark of the ascent to Aigües: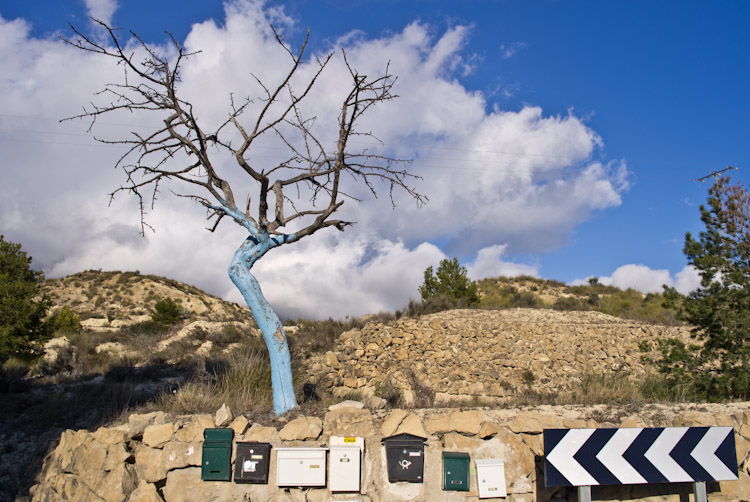 7_17
The hillside village of Busot. The mountains are holding back some nasty weather–these clouds and rain never reached Alicante: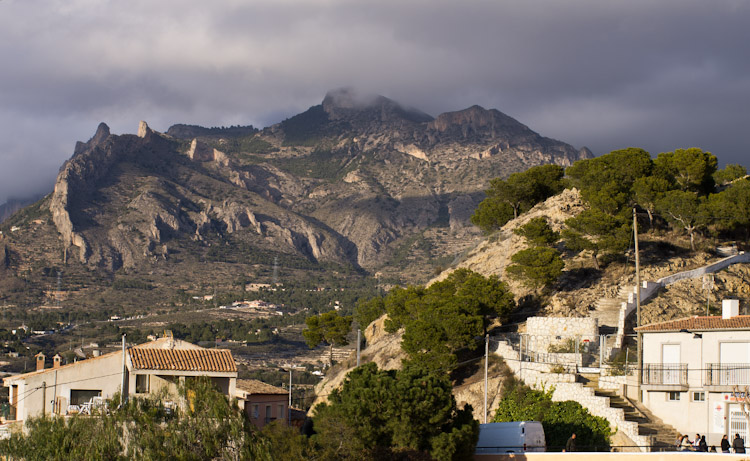 7_18
Finally, Saturday was carnival here in Alicante. This may not be Rio, but still the old centre was one big party, and my daughter was out all night with her friends, dressed up as Alice in Wonderland: