The week was marked by the European football championship and the Hogueras de San Juan, Alicante's midsummer fiesta.
25_1
Like last week, I start with a cycling image. This is the closest one comes to seeing a billboard on the mountain roads where I cycle on weekends: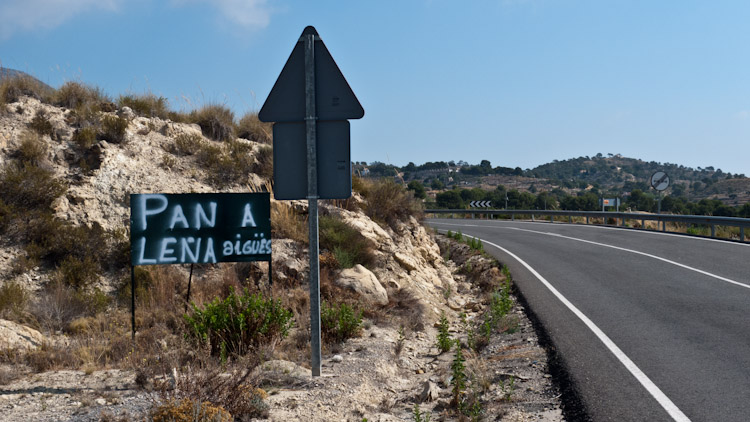 25_2
On Tuesday night I went to one of the neighbourhood bars, 4 Estaciones, to watch Spain's last group stage match, against Croatia. The requirement was simple; whoever won would progress to the quarterfinal while the loser would be out. Before the match, the bartender offers appropriate face paint to the patrons: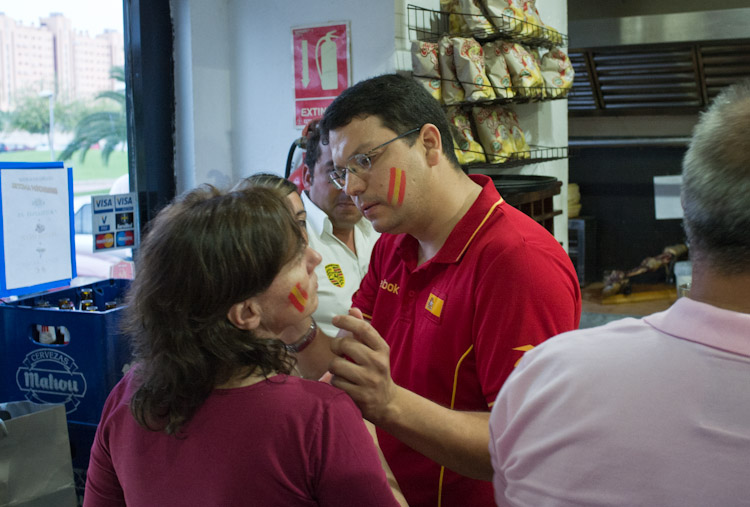 25_3
The other bartender takes a (very short) break: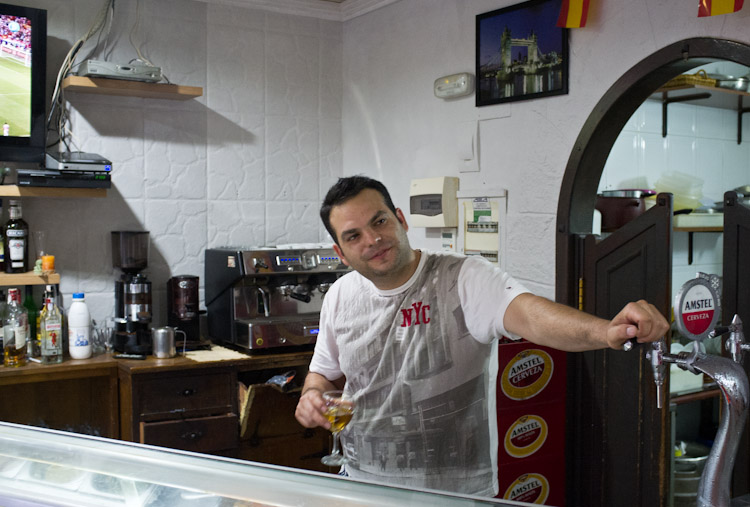 25_4
Watching football in a bar is very much a family affair in Spain: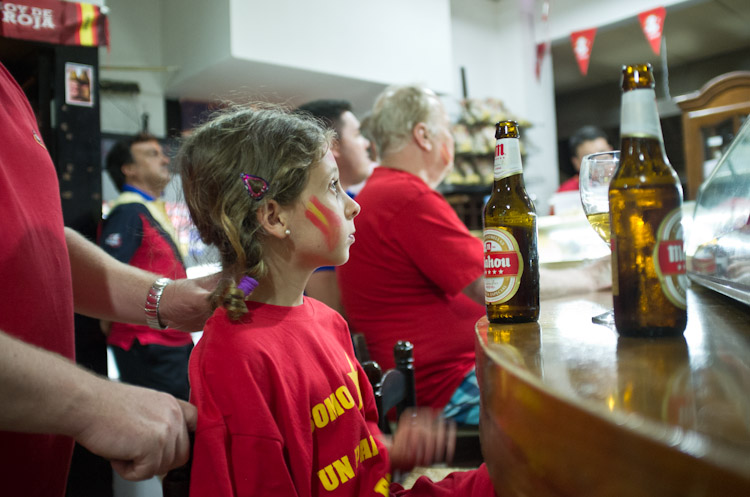 25_5
Incredibly, not everyone was interested in the football: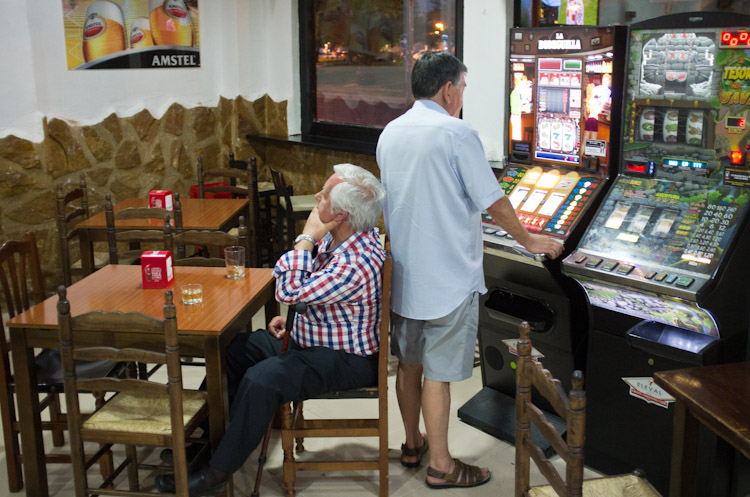 25_6
There is no smoking inside bars in Spain anymore, so at halftime the population outside the bar swells: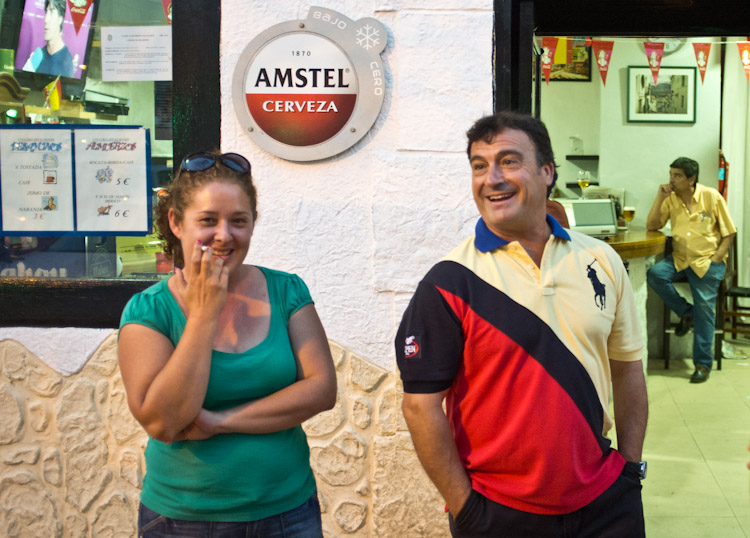 25_7
After a nervous match, Spain is finally ahead 1-0, and the free victory round is being lined up: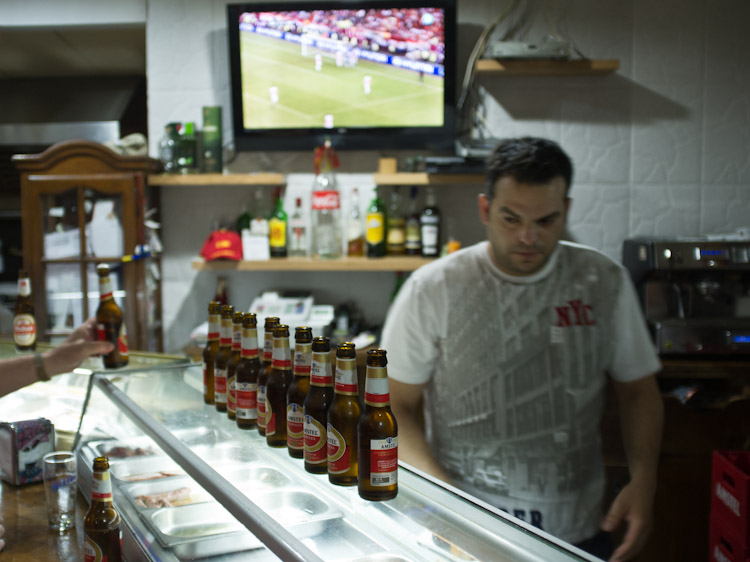 25_8
The match has ended, and the bar erupts in celebration: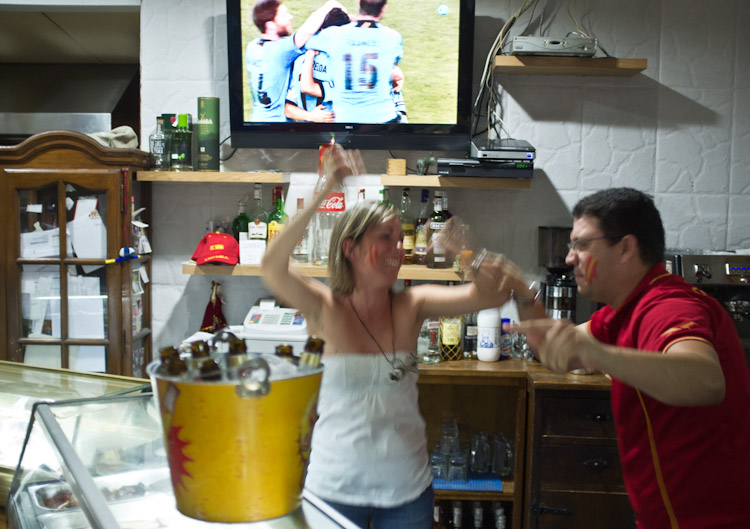 25_9
The victory round is handed out: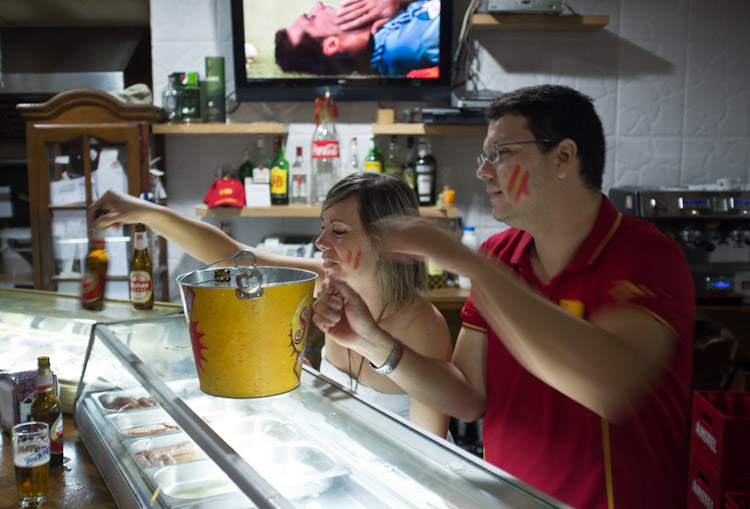 25_10
Later in the week, I came across this scene in the centre. The giant Hogueras are being placed around the city, to be admired for a few days and burned at midnight on June 24th: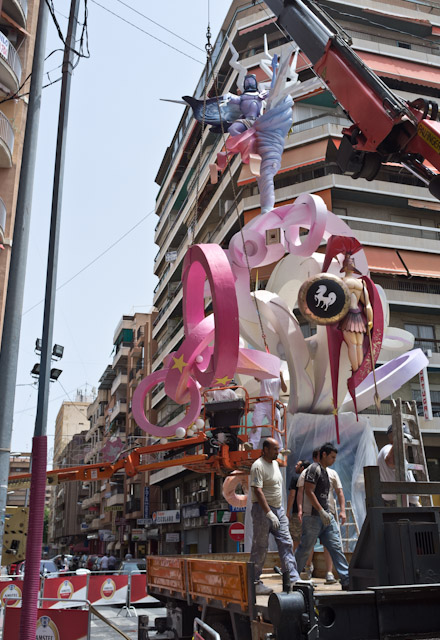 25_11
Putting the pieces together, a delicate operation: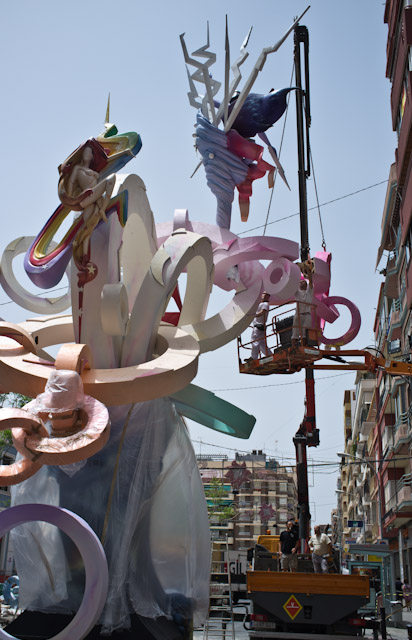 25_12
A Hogueras tradition at our office is that various charities get to set up tables in our lobby and sell food, arts and crafts to support their good works: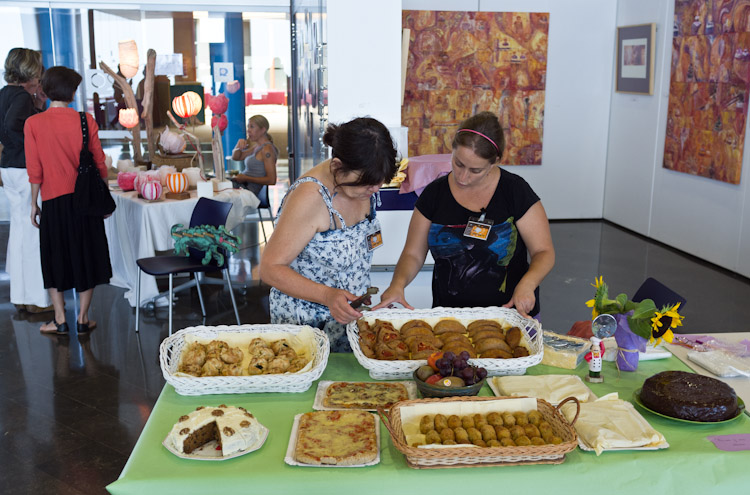 25_13
The ceramics lady: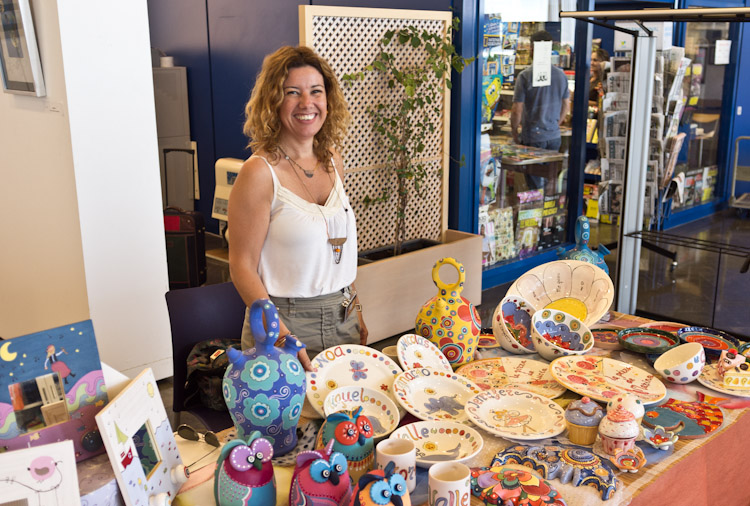 25_14
There were some guys selling stuff too, but thankfully most of the vendors were female: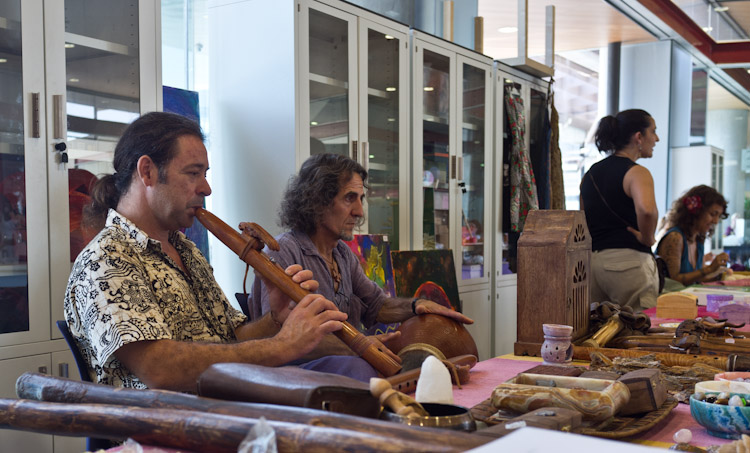 25_15
This lady makes lamps out of pieces of dead wood and discarded materials:

25_16
Doll lady: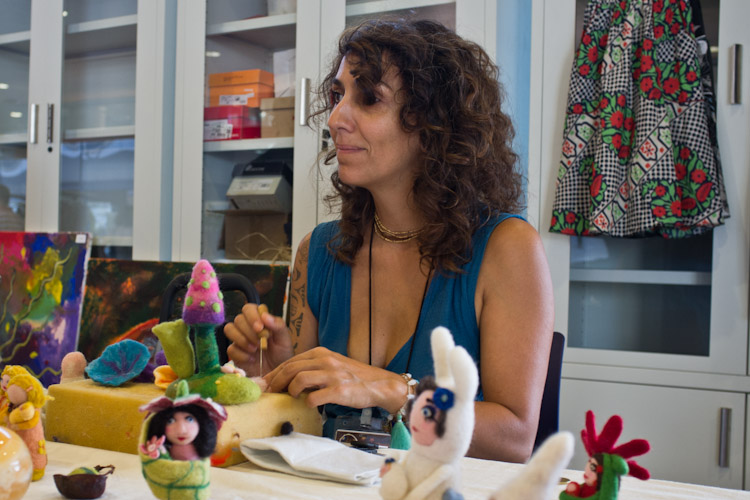 25_17
Finally, an early Saturday morning picture. The bakery has just opened and is receiving a delivery. There are no customers yet: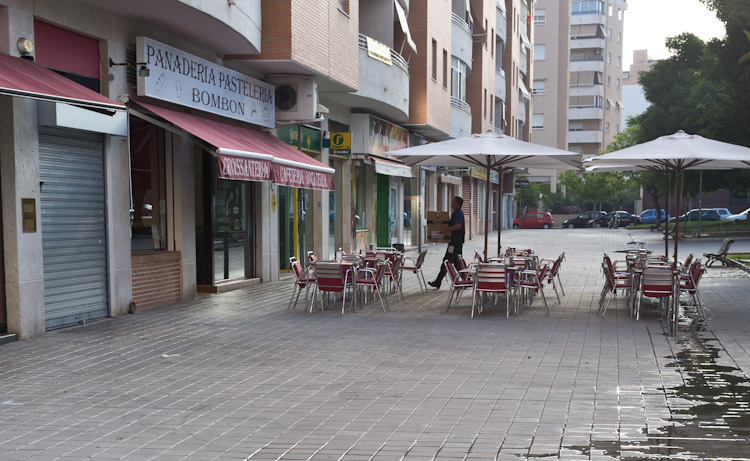 Summer is well and truly here.