The second week of January marked the end of the holidays and the sadness that comes with my son's departure–he was flying back to the US on January 6th. But we made sure to make the most of the last few days, and after my son left, my best friend Lars came to visit from Denmark, and as usual, we did some good cycling together.
2_1
I start with one of my usual dog walk pictures. It is early morning in our local park: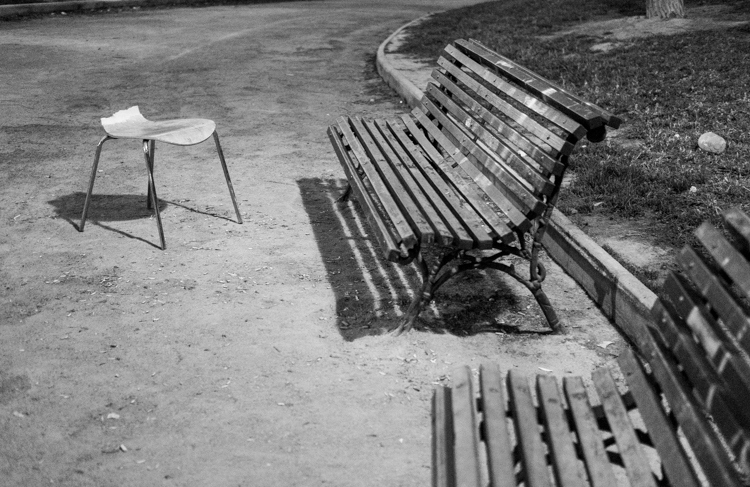 2_2
One of the days we went for lunch at Capricho de Raquel, a longtime favourite of mine. I have been coming there for 8 years now, and they treat me as a friend. Here are my two children, toasting: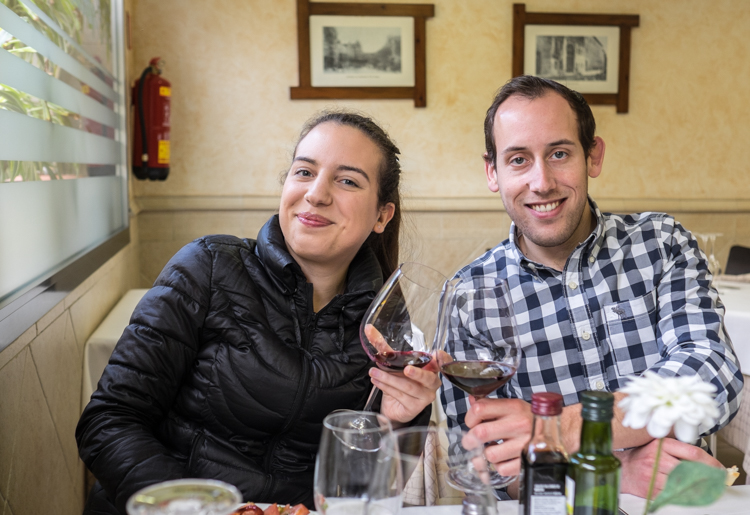 2_3
My wife in her natural environment. The wine cellar at Capricho de Raquel is not a cellar but rather a climate-controlled walk-in enclosure. I love this way of displaying the wines. And they have a great selection at reasonable prices: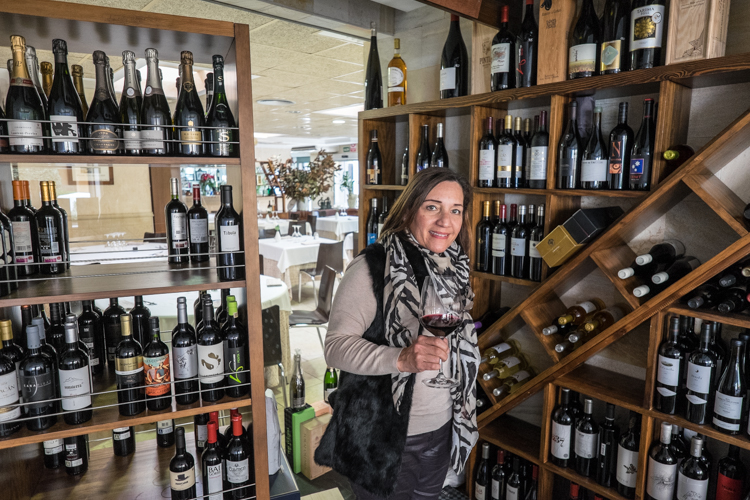 2_4
The signature dish at Capricho is the rice (or paella). They made a special vegan edition for my daughter: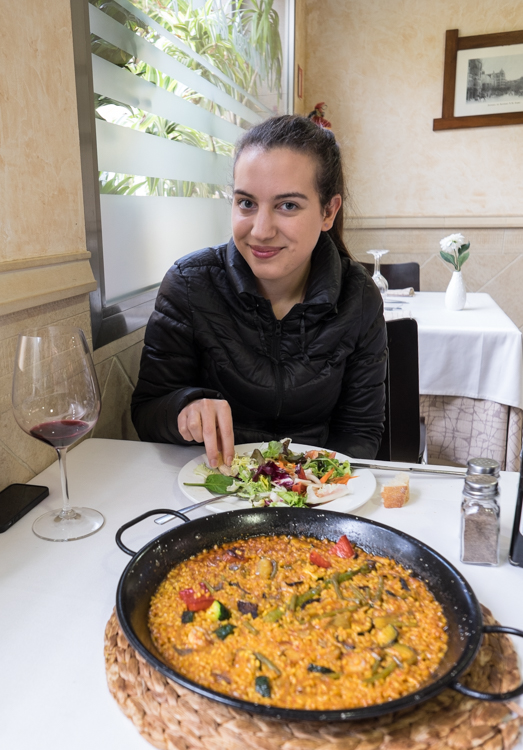 2_5
This is my (non-veg) rice: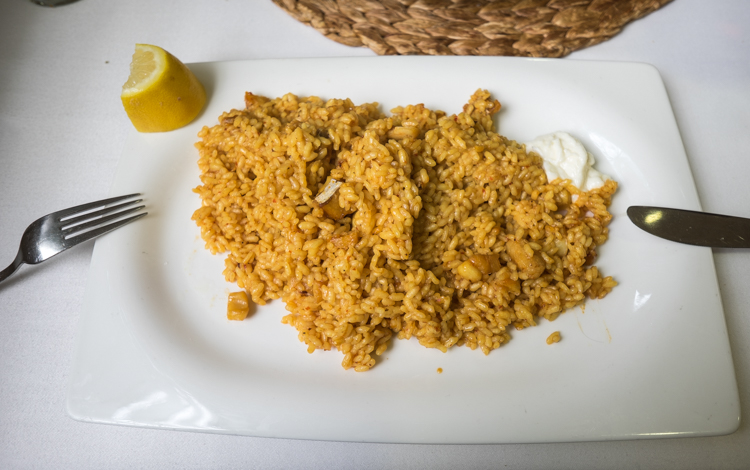 2_6
On the way home from the restaurant I stopped to photograph this anti-Catalan, anti-Barcelona FC graffiti: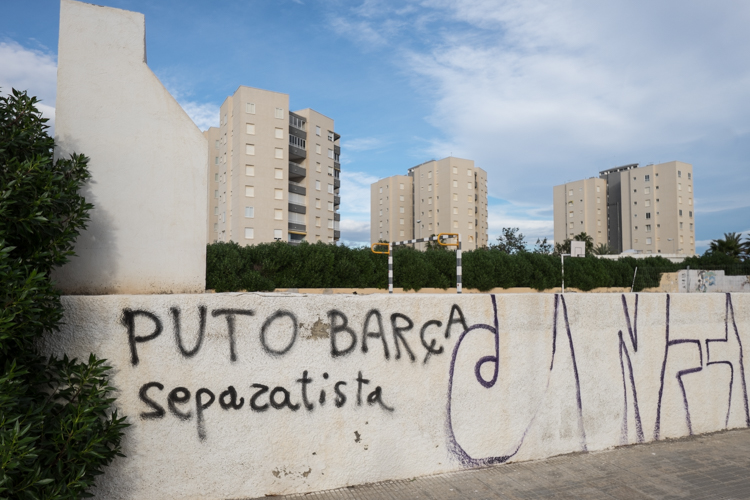 My son had an early flight from Madrid on the 6th. So we drove there the day before and booked a hotel near the airport. This allowed us to spend a nice afternoon and evening in the capital. Madrid is less touristy than Barcelona but it is an extremely interesting city and I enjoy visiting it as much as I enjoy Barcelona. It is a different kind of destination–Spain's two great cities supplement each other nicely.
2_7
We spent a few hours at the Prado, emerging at sunset: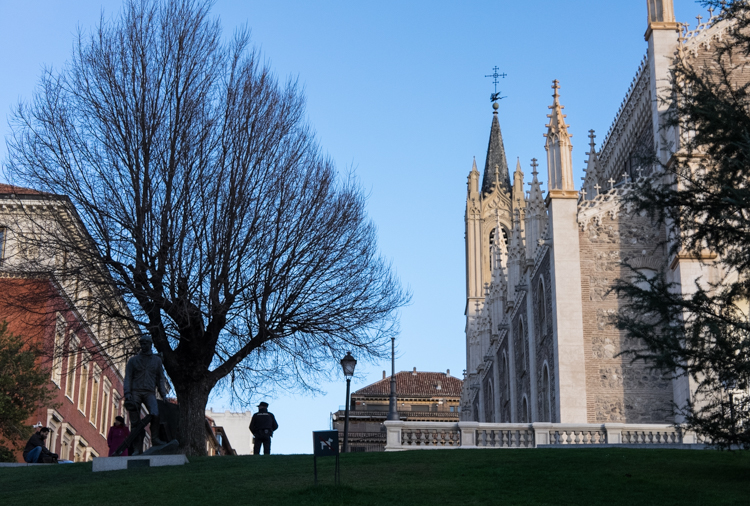 2_8
Even the metro station near the Prado is artsy:

2_9
My favourite painter: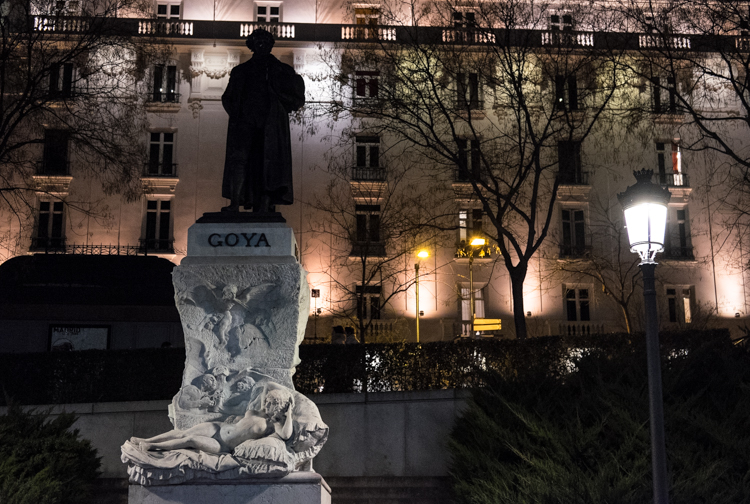 2_10
Paseo del Prado: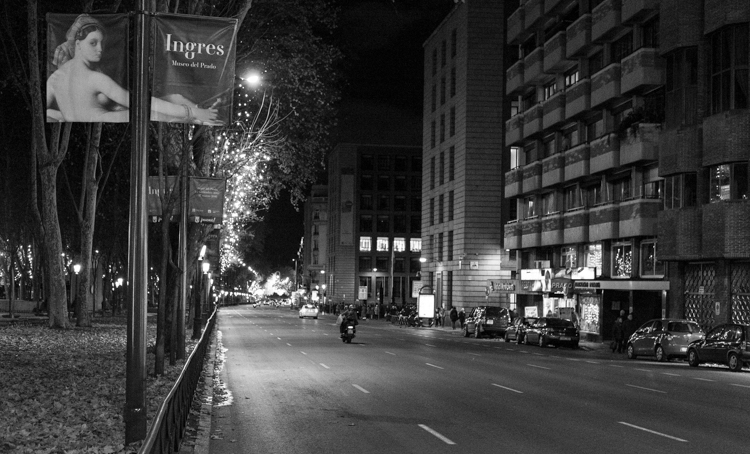 2_11
Atocha station decked out for the holidays. This is the place where 191 people were killed by islamic terrorists in March 2004: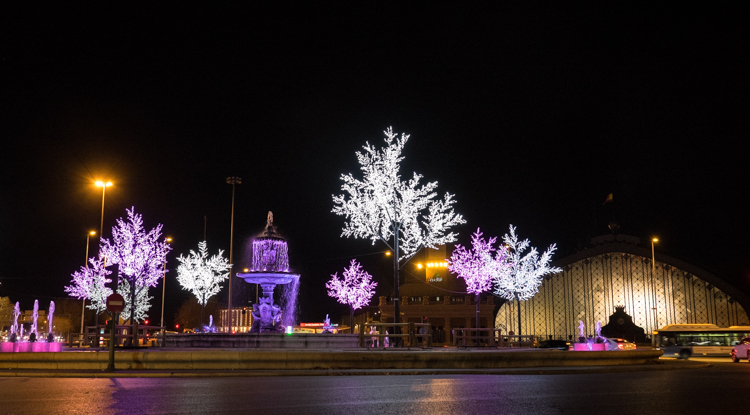 2_12
January 6th, Three Kings Day, is the major part of Christmas for Spanish children. This is when they get their presents. On the night before, the Three Kings appear in Spanish cities. The parade in Madrid is especially big and well attended. Here, people are waiting outside Madrid's town hall on Plaza de Cibeles: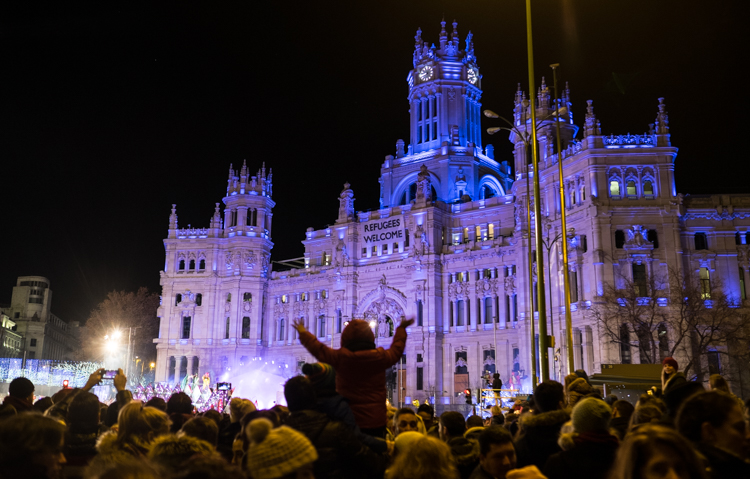 2_13
The Cabalgata de Reyes arrives: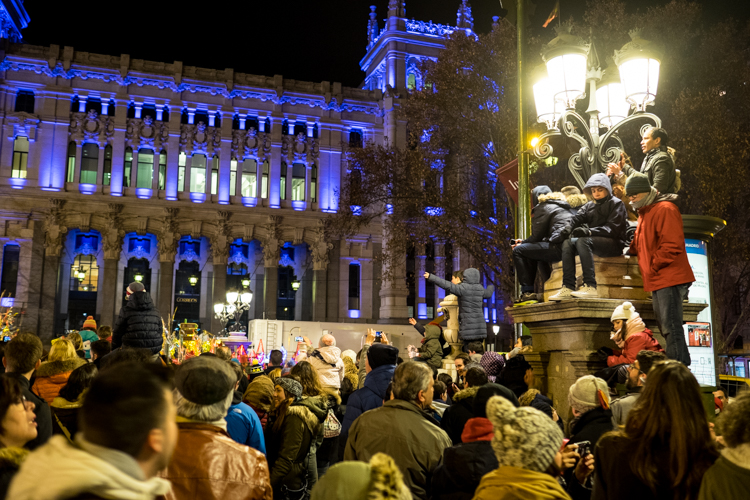 2_14
Everyone tries to get a better vantage point, young and not so young: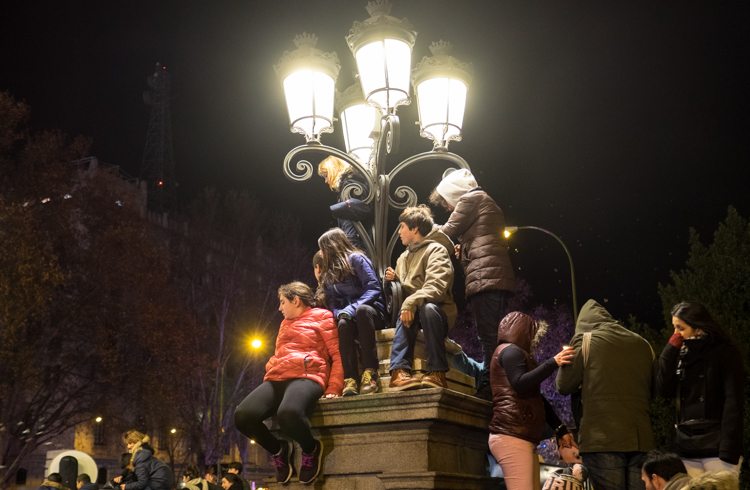 2_15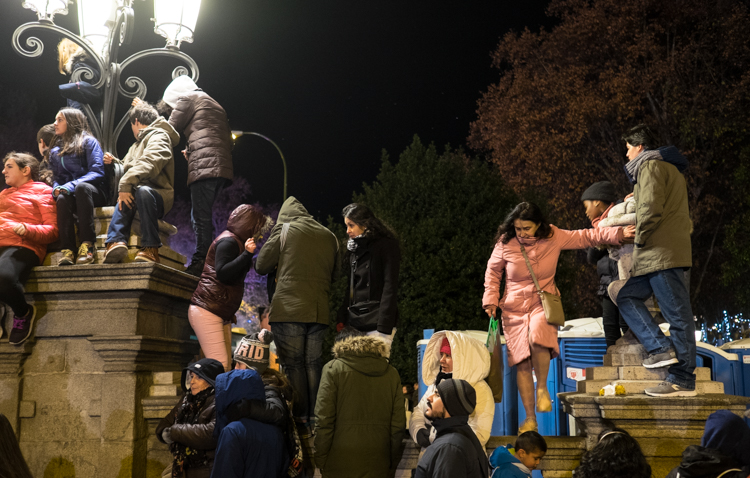 2_16
Plaza Puerta del Sol, as close as Madrid comes to having a central square: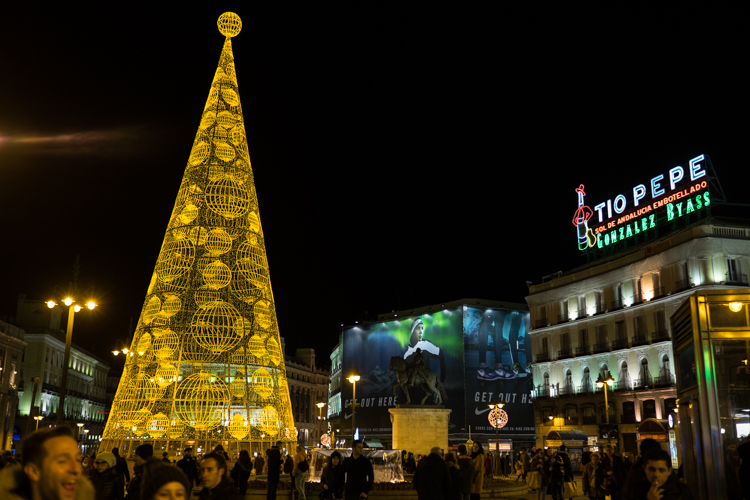 2_17
Moses and I went for dinner at one of my favourite restaurants in Madrid, a Cuban place called La Negra Tomasa near Plaza del Sol: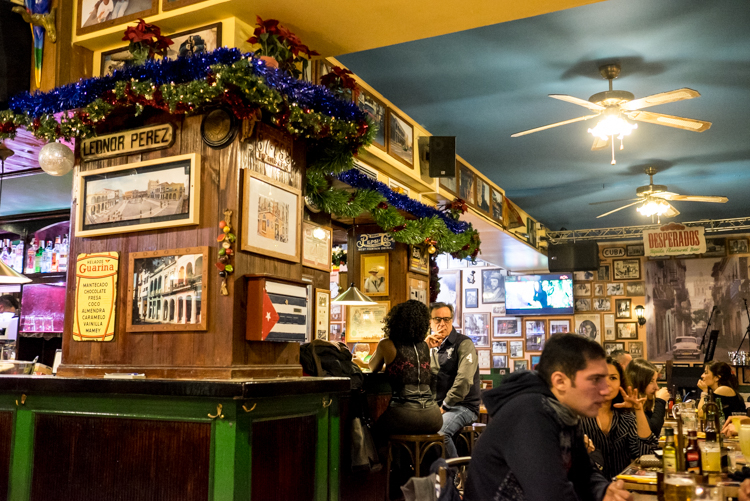 2_18
Yucca is one of my favourite appetisers. I learned to like it during visits to Puerto Rico: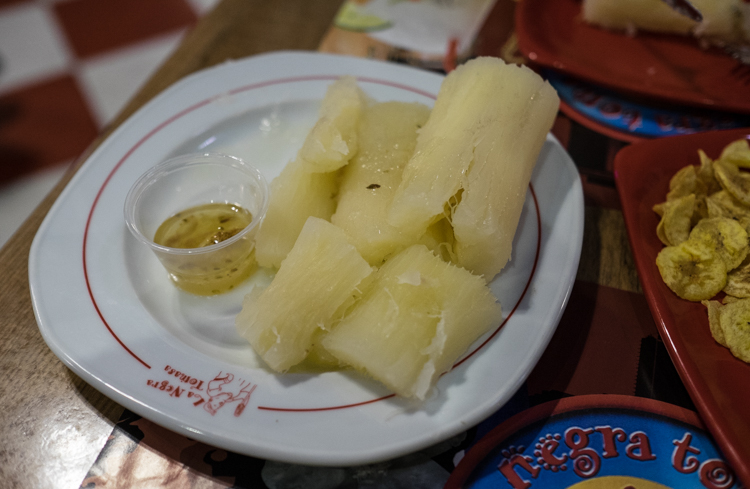 2_19
Another dish common to Cuba and Puerto Rico, called ropa vieja (literally "old clothes"):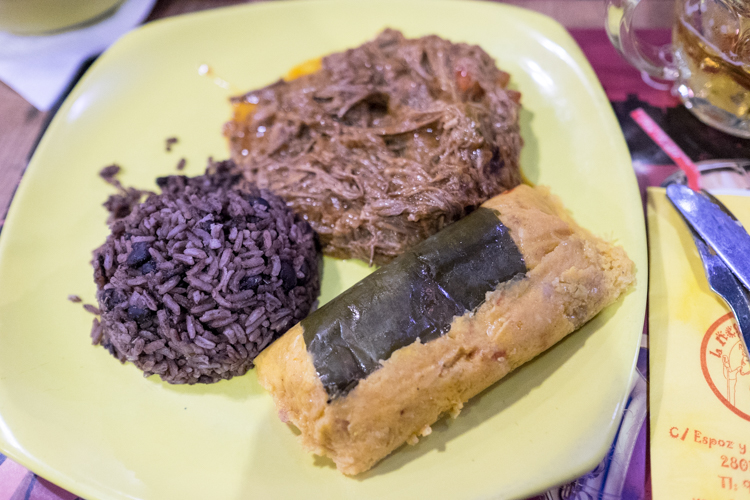 2_20
On the metro back to the hotel, I spotted this couple in matching clothes at one of the stations. The picture is taken through the glass door of the train: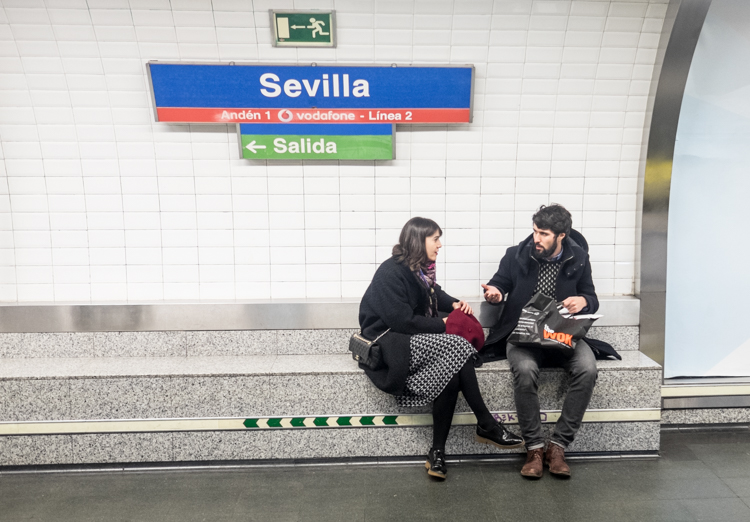 2_21
We got up around 4 a.m. at our hotel, drove to the nearby airport and said our usual emotional goodbyes. Moses flew to London and on to the US, while I drove back to Alicante. On the way, I stopped and photographed the dawn somewhere in Castilla la Mancha: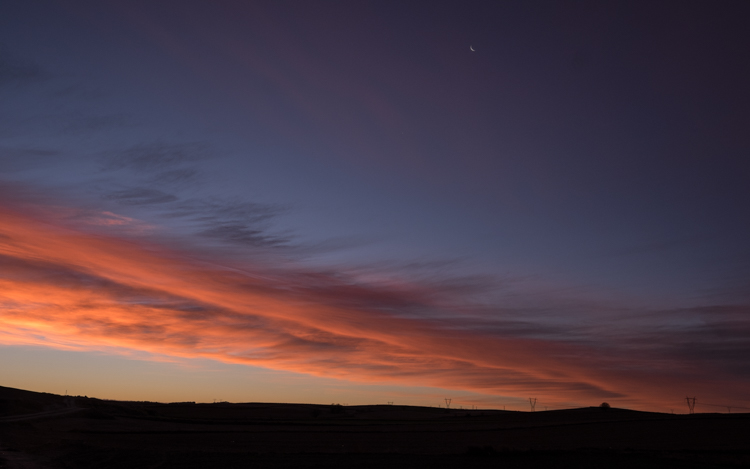 2_22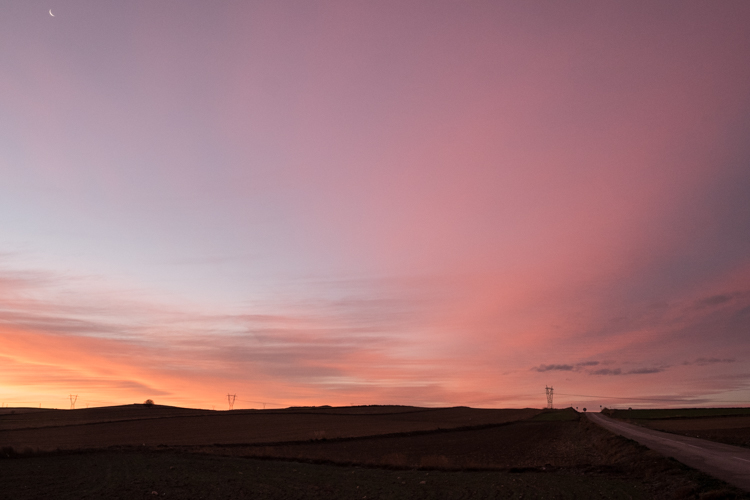 2_23

The day after Moses left, my friend Lars arrived from Denmark. He is an avid cyclist (in fact, he inspired me to take up the sport back in 2009), so we spent a lot of our free time on two wheels. Living in a flat country, he especially enjoys our mountains down here.
2_24
On Saturday, we rode up to the Puerto de la Carrasqueta, a mountain pass that has often featured in the Vuelta a España. Lars answers the call of nature:

2_25
Part of the reward for all this climbing are the views: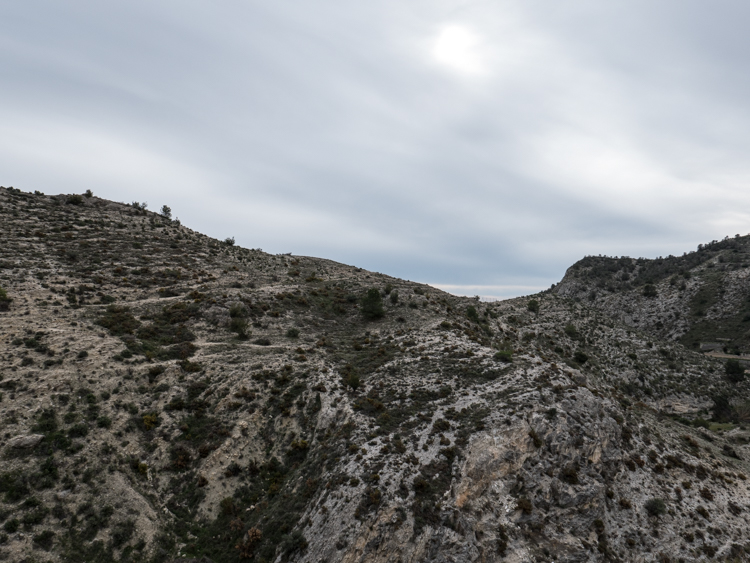 2_26
Looking back towards Alicante: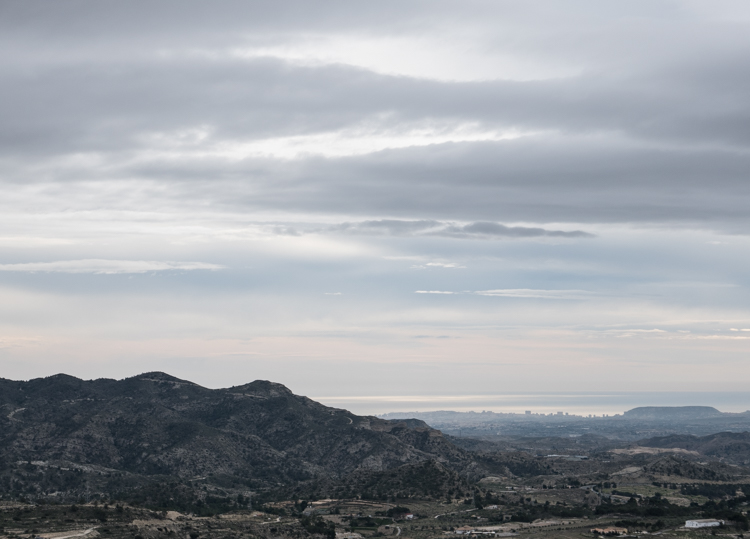 2_27
We have conquered the pass. All in all, this is a ride of more than 100 km with around 1600 meters of climbing: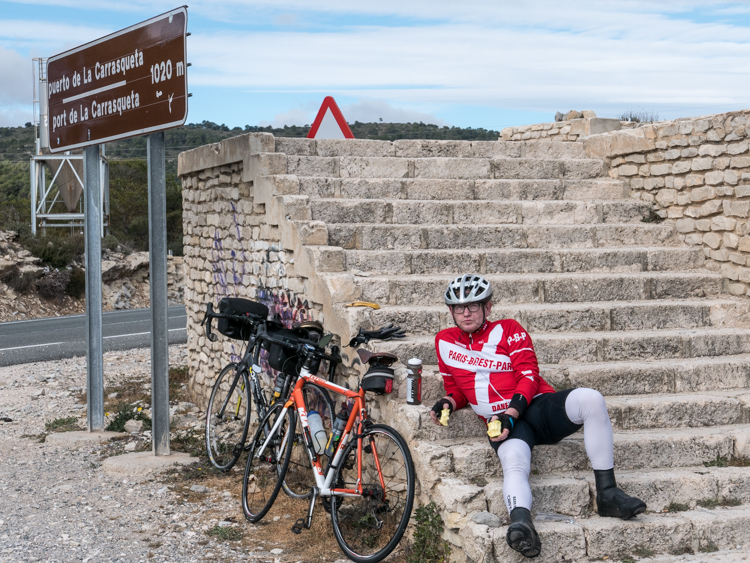 2_28
This is where we are going to descend: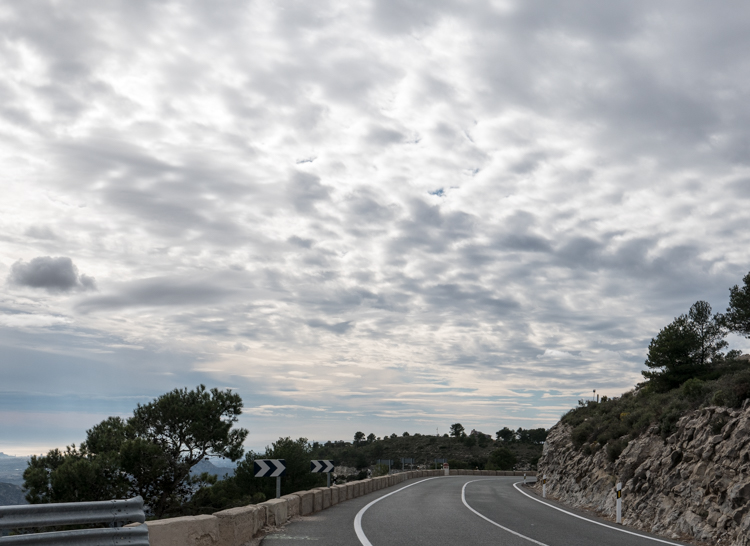 2_29
The next day, we rode up to a town called Torremanzanas. It is at around 900 meters, and the length of the ride was shorter, at about 90 km, but some of the climbs are well in excess of 15%. On the way, we stopped to photograph this grand house. I have photographed it before but this is one of those subjects that keeps challenging me: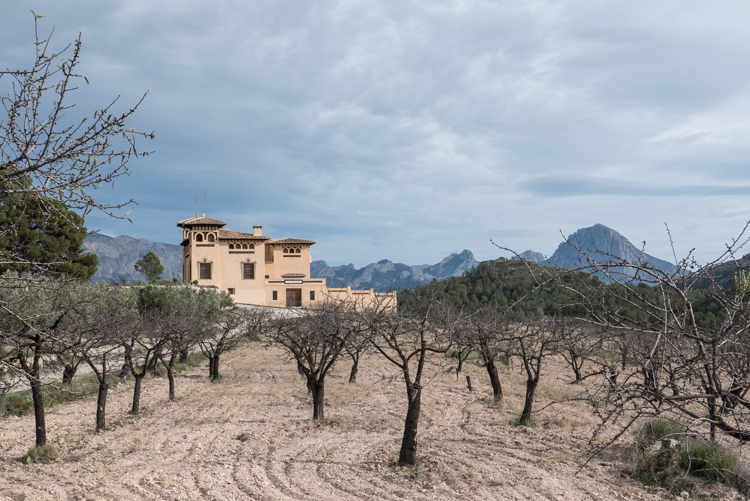 2_30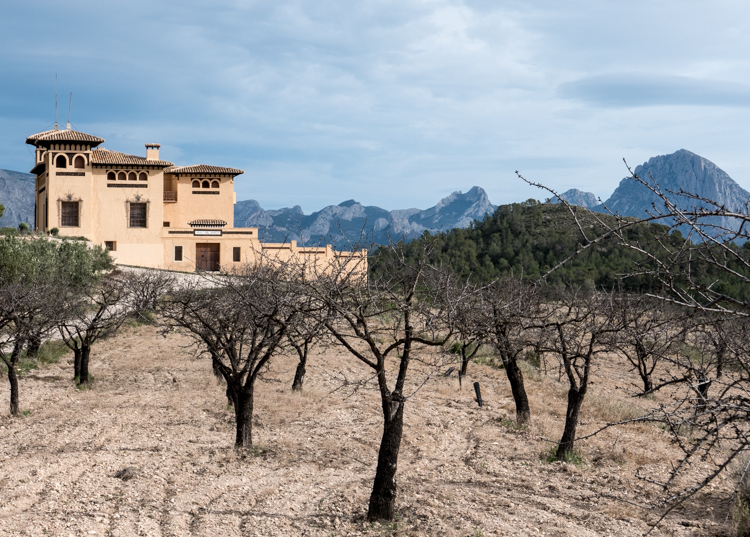 2_31
One of the nice things about this ride is that the target is not a mountain pass in the middle of nowhere but a proper town where one can sit down have a coffee as a reward: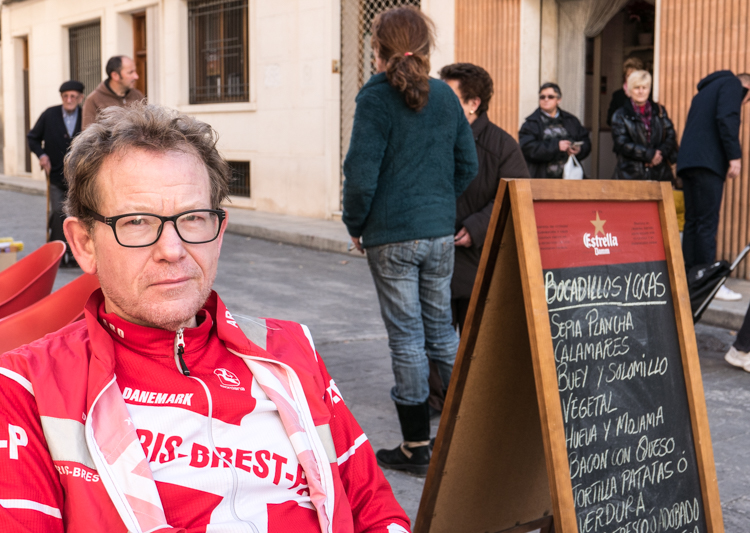 2_32
…and look at the Sunday market while drinking the coffee: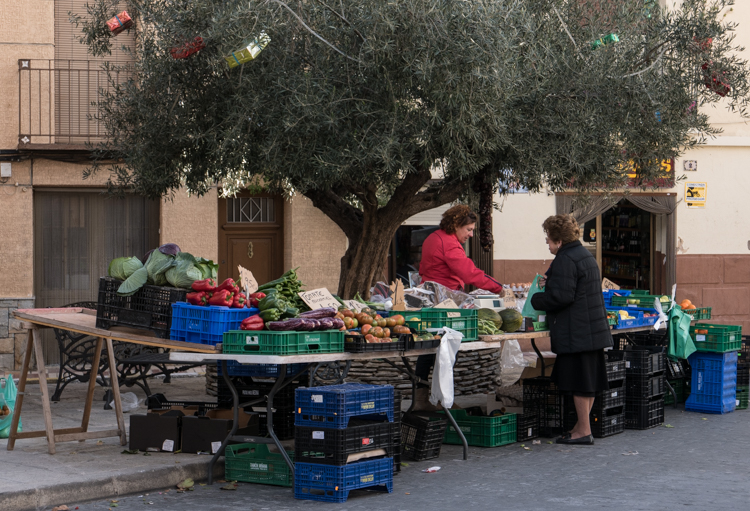 Thus ended the second week of 2016.