A nice week, starting with a private Oktoberfest on the Sunday and ending with my birthday party the following Saturday night. In-between just work but featuring our office hosting a major meeting on Tuesday and Wednesday which provided a few photo opportunities and a nice dinner Tuesday night.
44_1
Winter is allegedly coming, so the chestnut stand outside El Corte Inglés department store is open for business again. The only thing is that the weather is not particularly wintry: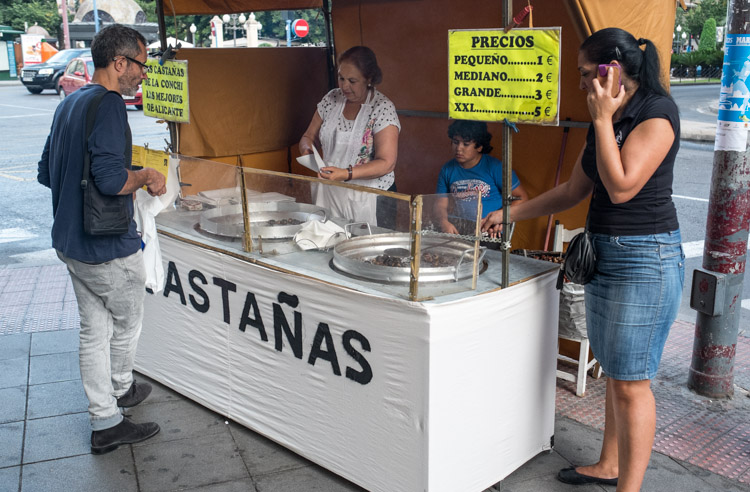 44_2
I had a chat with the castañera about the weather; she said that regardless of the weather, it is time, so she is there: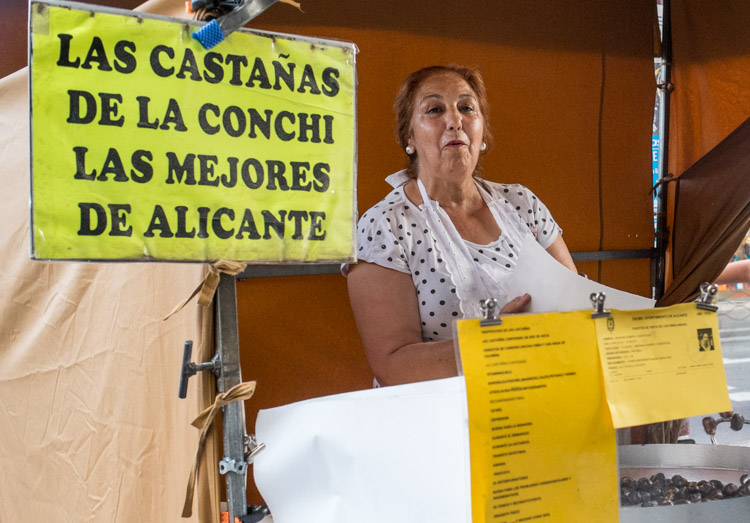 On Sunday afternoon, I went to an Oktoberfest organised by a German artist, Jeni, married to a local man, our friend Carmen's son Hilarión. The event took place in a small town 70 km south-west from Alicante, Rojales, which I had never visited before. The location was quite unique; it is a place called Cuevas de Rodeo. These are actual caves which have been converted into small artist ateliers, basically places to spend the day or even a weekend.
44_3
The cuevas are located on a hill overlooking the town: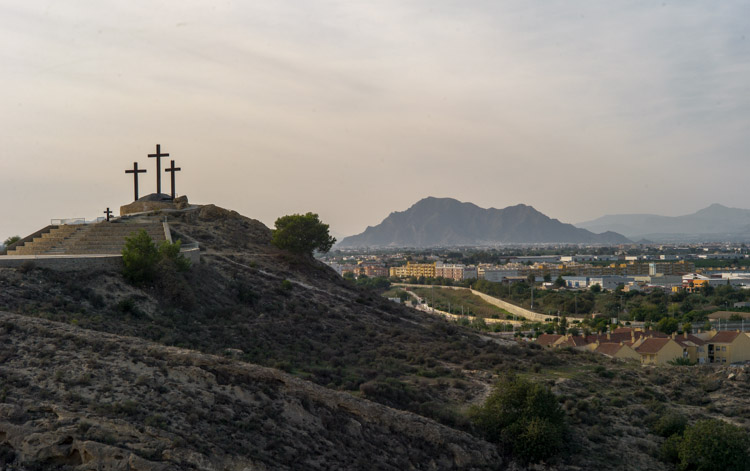 44_4
The entrance to the Oktoberfest: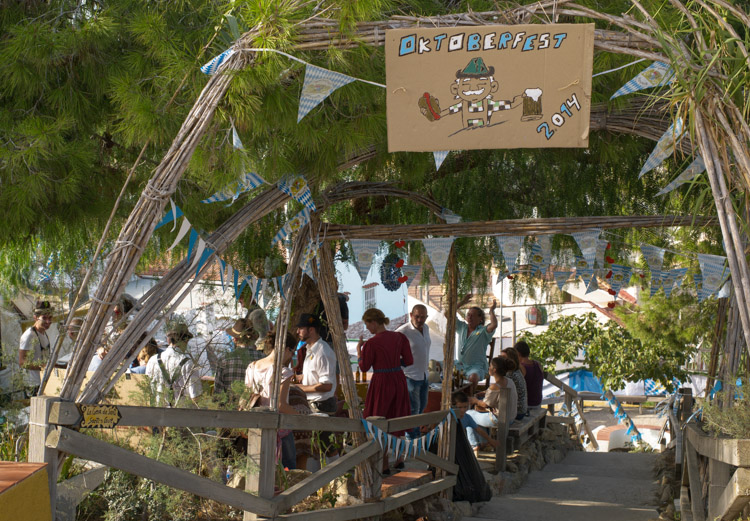 44_5
Jeni and friends in front of a poster explaining the beer brewing process. They had brewed 40 litres of an excellent ale, and I was lucky to get one of the last bottles: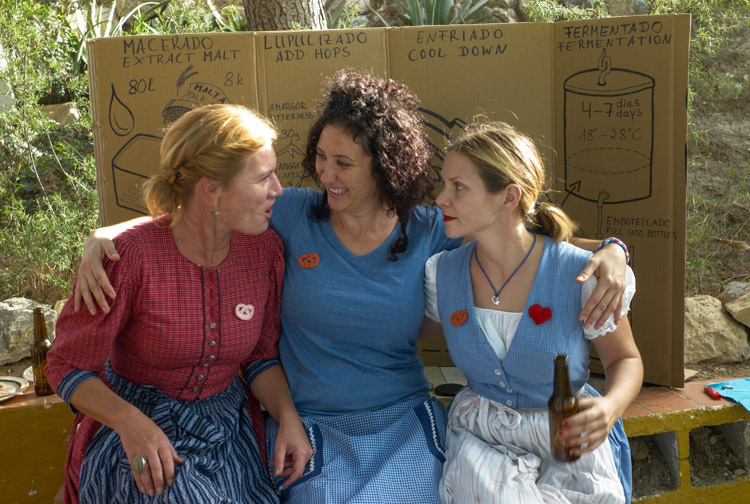 44_6
A glass of something strong:

44_7
Jeni wants more beer!: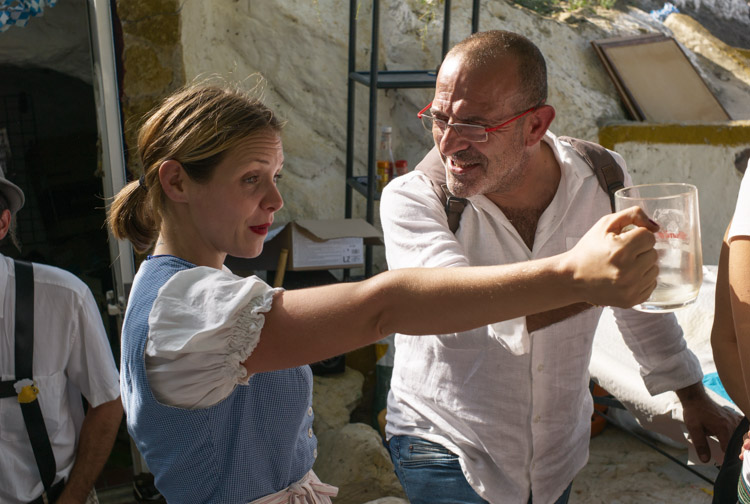 44_8
Pinning the beer badge of honour on a visitor: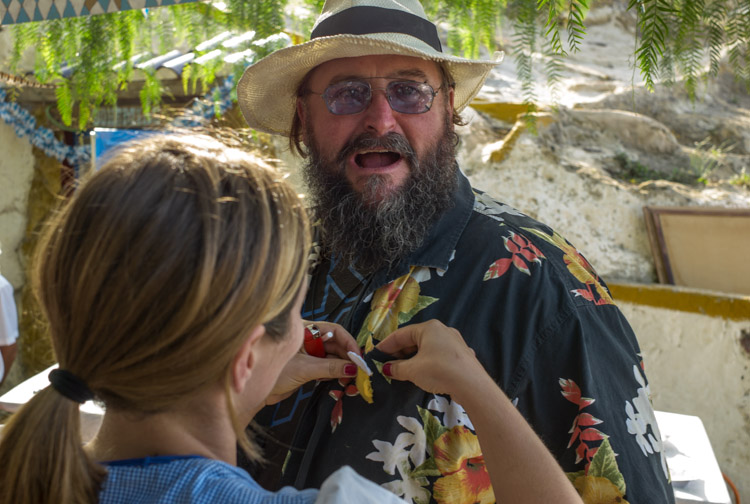 44_9
Hilarión with friends, doing a selfie: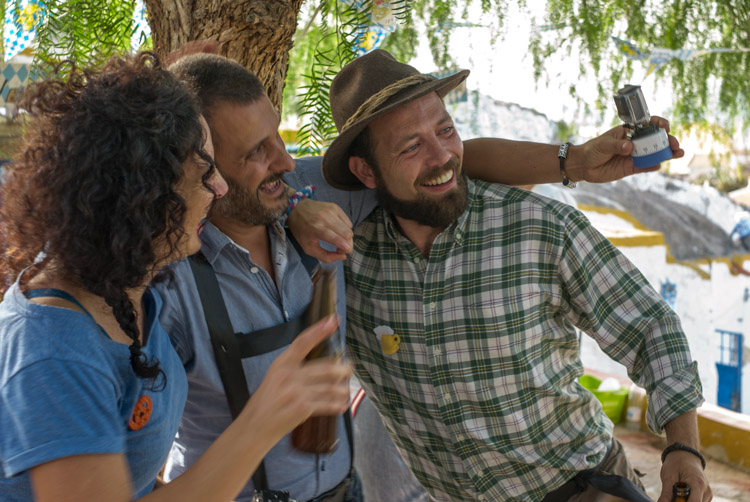 44_10
The interior of one of the caves: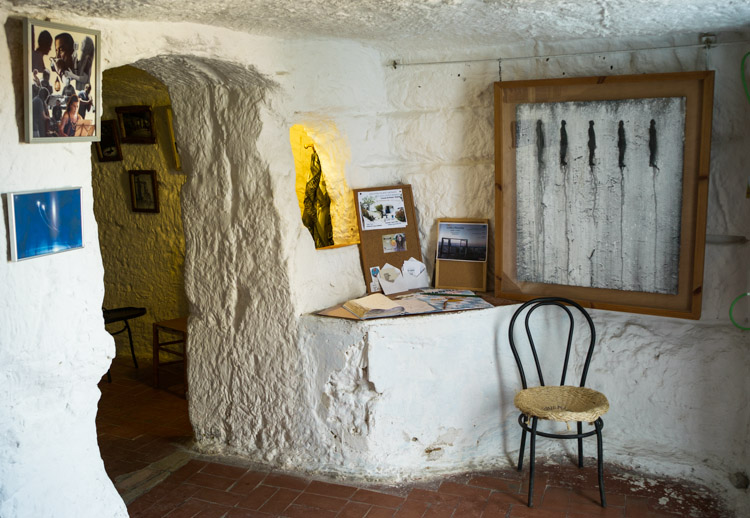 44_11
Looking in: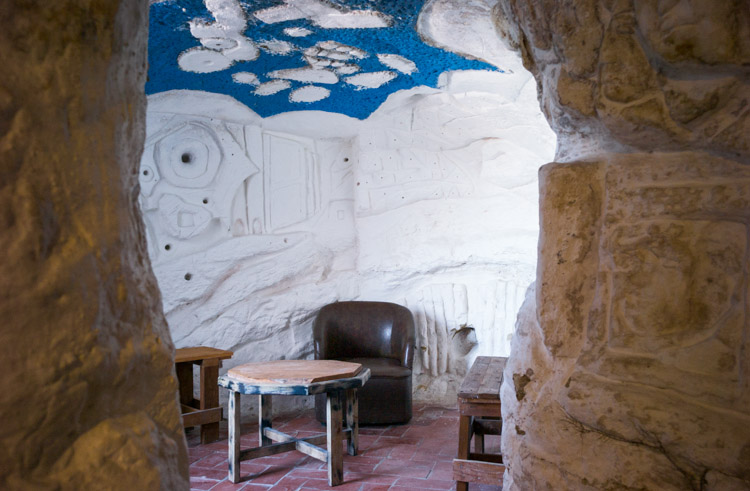 44_12
Wall detail: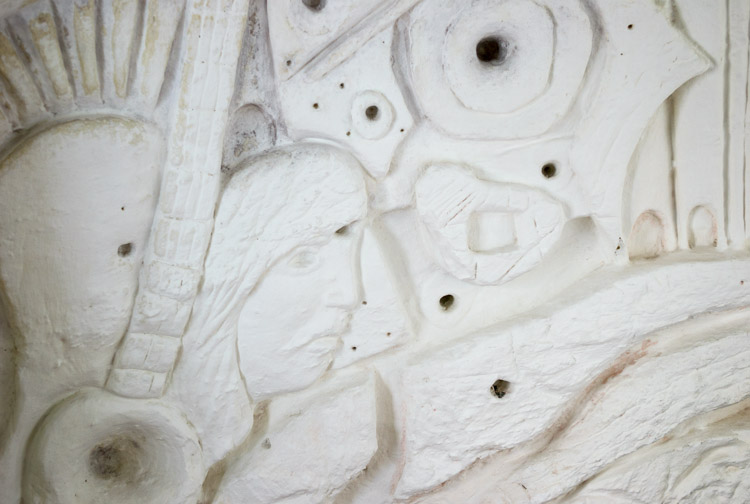 44_13
Cave entrance: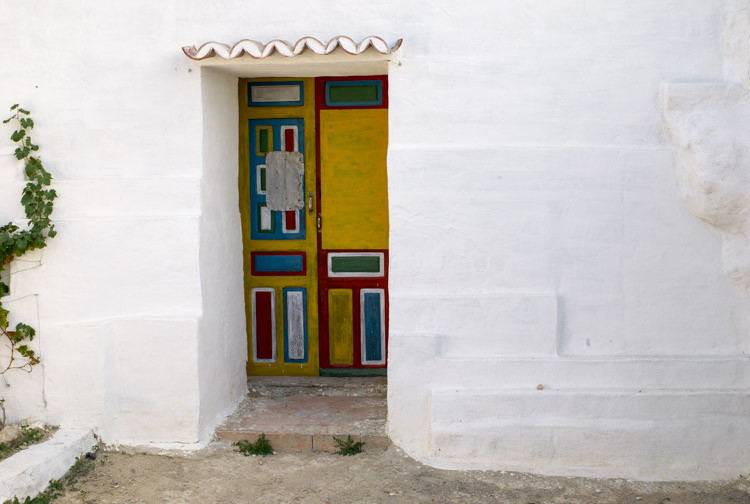 The area around the caves is littered with sculptures created by the artists working there.
44_14
Torso: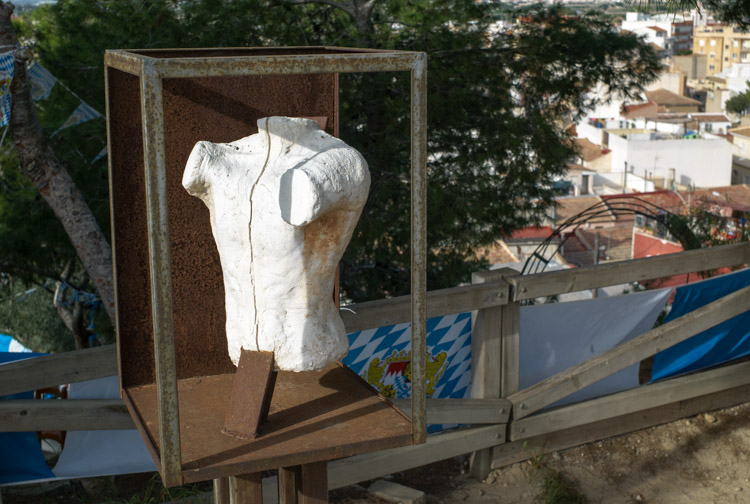 44_15
Bicycle: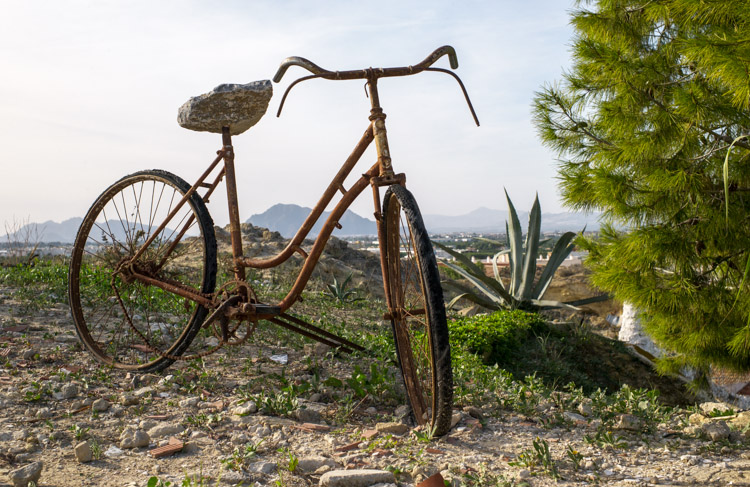 44_16
Another bicycle: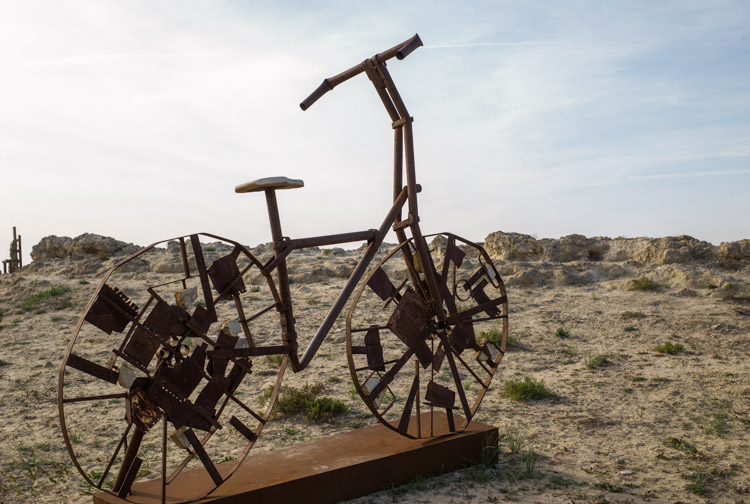 44_17
Umbrella: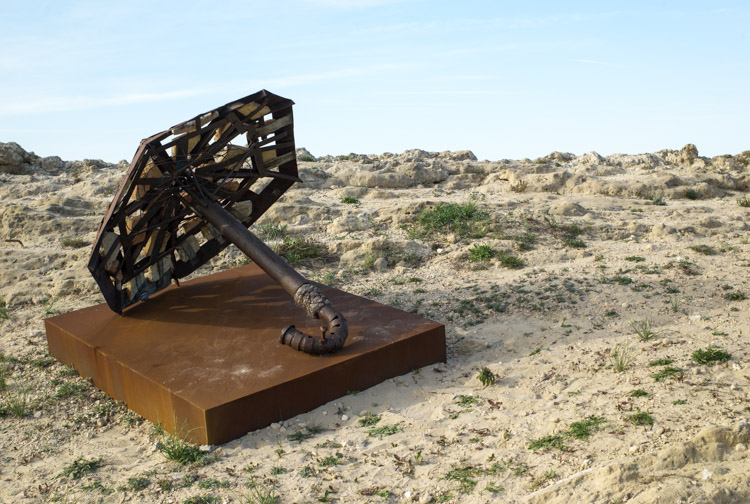 44_18
Piano: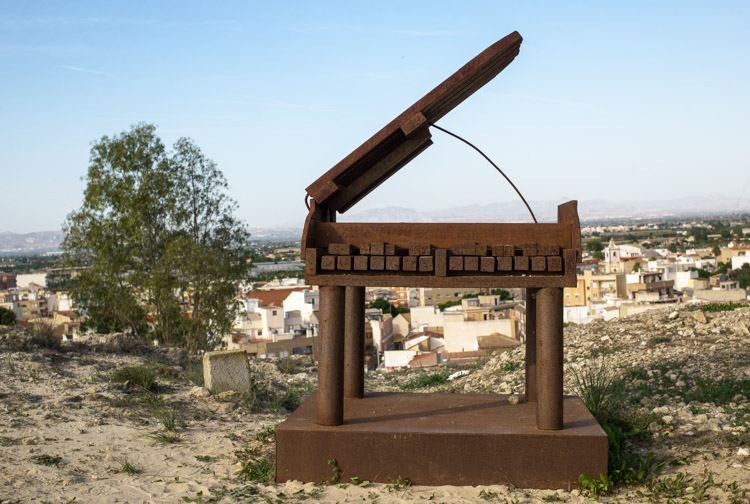 44_19
Back home, one of "my" cats eyeing me and Cheeta warily from his vantage point: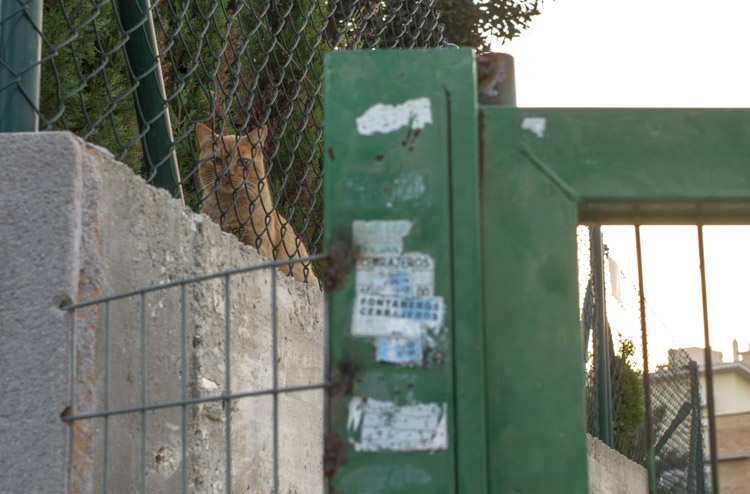 On Tuesday we were going to host a major meeting at the office, with representatives of EU member states, international organisations dealing with IP infringement, and private stakeholders. I did not take pictures during the event itself (I was busy) but the preparations and Tuesday night's dinner provided some opportunities.
44_20
Our main conference room on Monday afternoon, almost ready: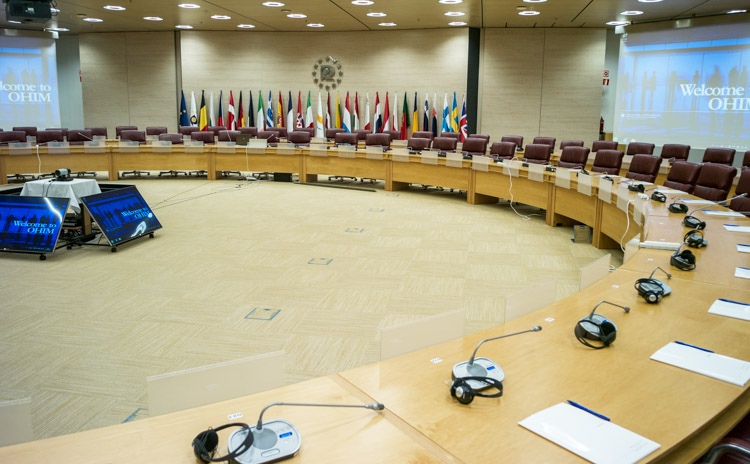 44_21
Tamara and Stephanie discussing some detail: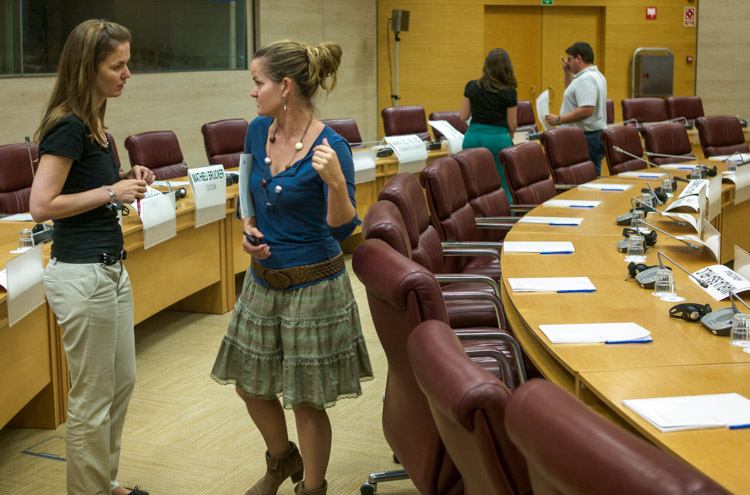 44_22
Claire checks her presentation: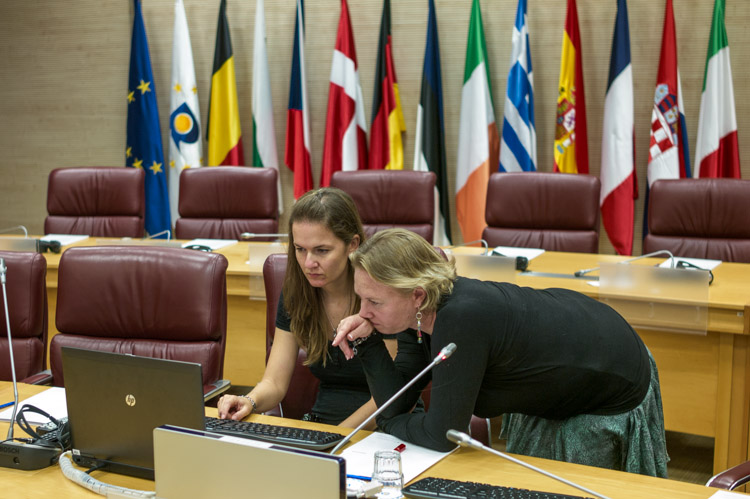 44_23
Our communications people were doing interviews with selected participants, here with Linda from Latvia:

44_24
Same Linda a few hours later, at the conference dinner in a restaurant on the waterfront: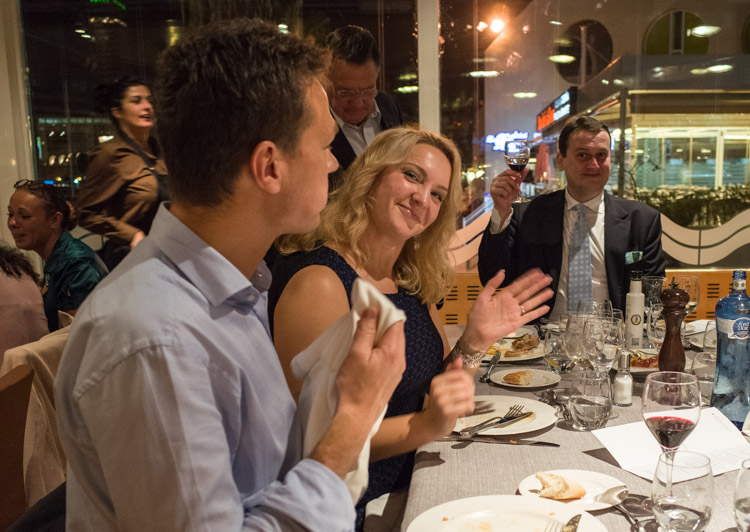 44_25
In preparation for Saturday's birthday party, I stopped by my usual beer temple, El Rincón de la Cerveza in Elche, to pick up some quality products from Belgium and the US, my two favourite beer countries. They were ready for Halloween: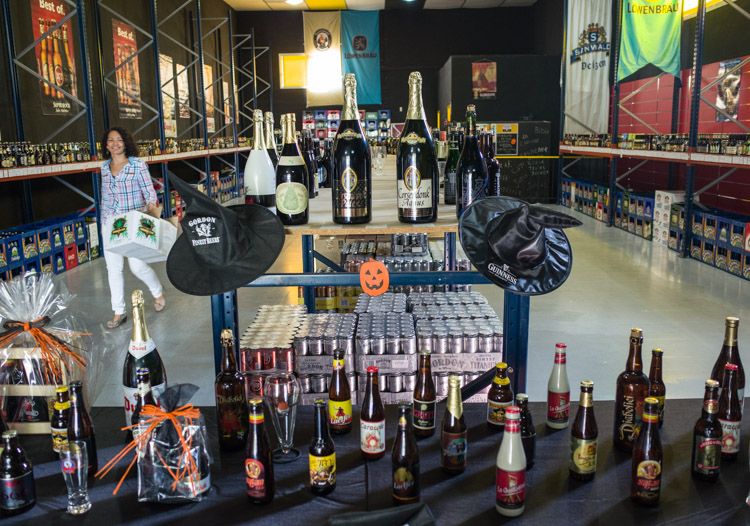 44_26

44_27
Saturday was my birthday, and I started the day with a morning bike ride in the hills, to Aigües and then Busot. The light over Busot was nice: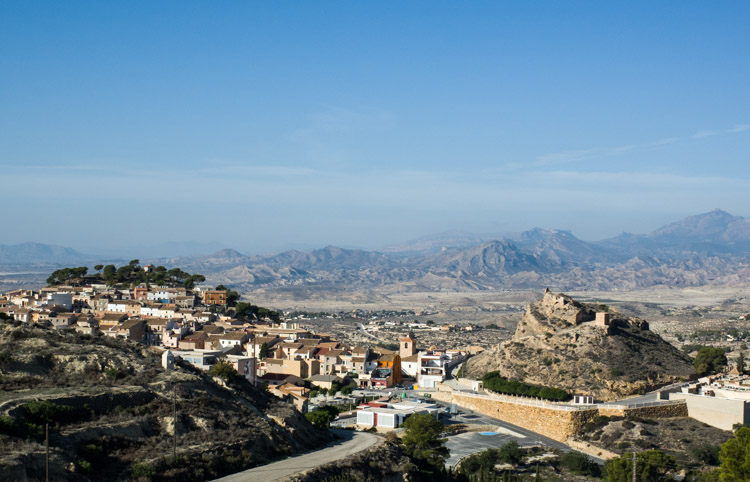 44_28
Saturday night's party; we were about 20 people, everyone brought some food and wine to complement the Indian spread I had prepared: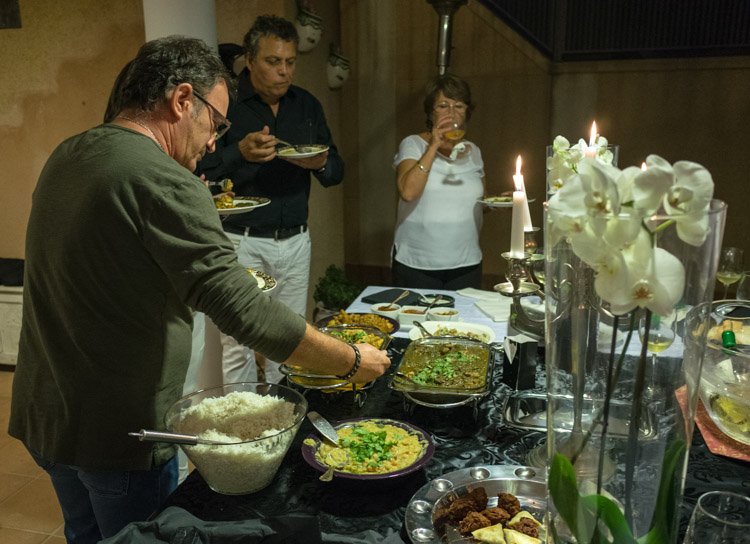 44_29
I had done the cooking but my wife had worked really hard the preceding couple of days to decorate our backyard and organise everything. So I end this week's blog with her taking a well-deserved breather: