The week started with iffy weather, continued with a trip to Geneva, and finished with a weekend of partying.
14_1
The week began with a weekend of rainy weather. During the preceding days, wind had been from the south, blowing Sahara sand up to Spain. This sand fell down with the rain, resulting in this:

14_2
The golf course in the morning, with some threatening clouds: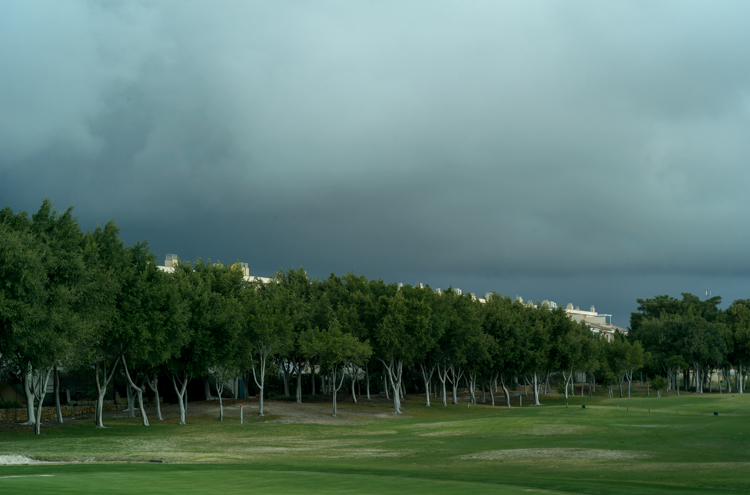 14_3
Later that morning, I was out cycling in the hills, and things did look decidedly iffy, but I just about managed to get home ahead of the rain: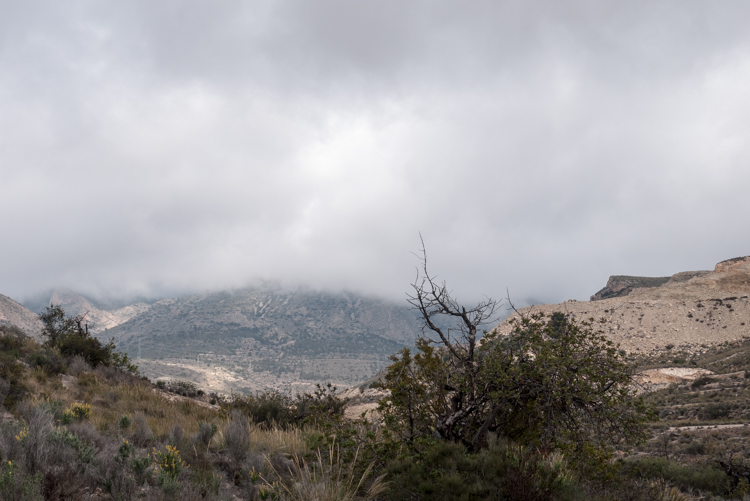 On Tuesday, I flew to Geneva where I and three colleagues were attending a meeting at the World Intellectual Property Organization. Tuesday afternoon provided an opportunity to enjoy the sunshine in the city. I have set up a small gallery here. But in addition, I also put a Heliopan 715 filter on my Leica M8 and took some infrared pictures. Because the sunshine was not as intense as it is in Spain, and there is not that much foliage around, the infrared effect in these images is quite mild.
14_4
Building detail in the centre: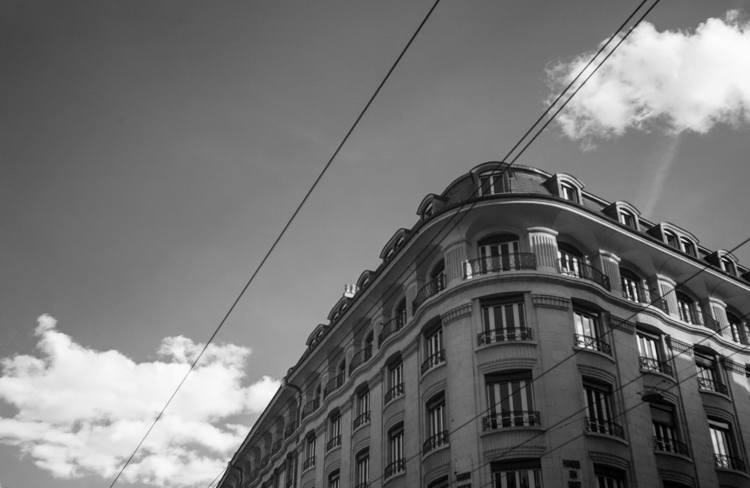 14_5
Crossing the Rhône: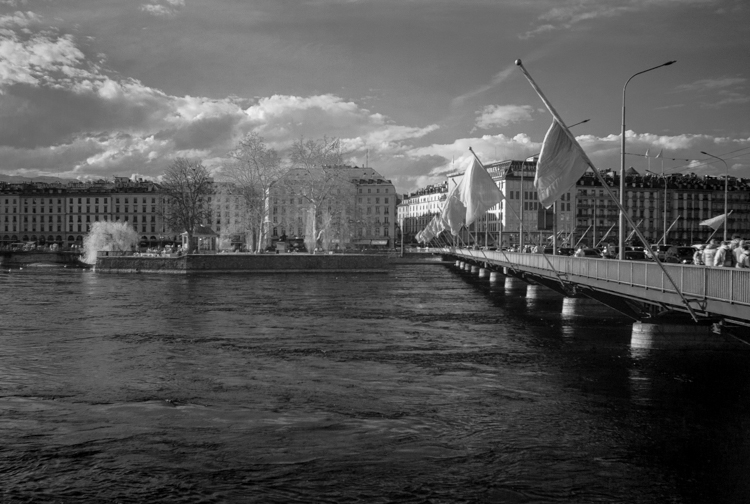 14_6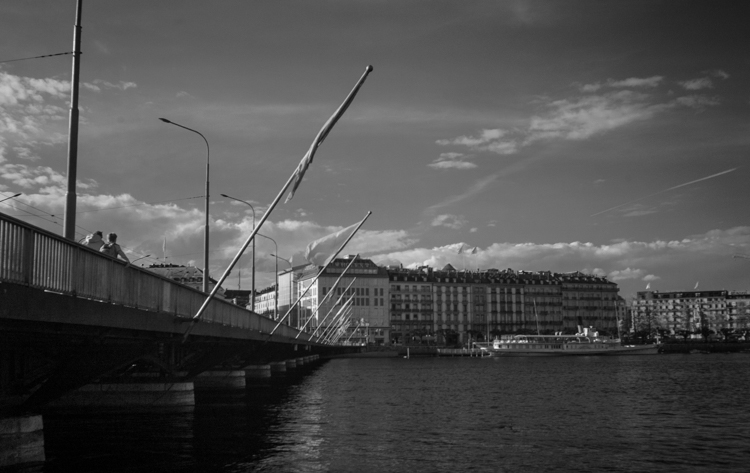 14_7
Trees by the lake: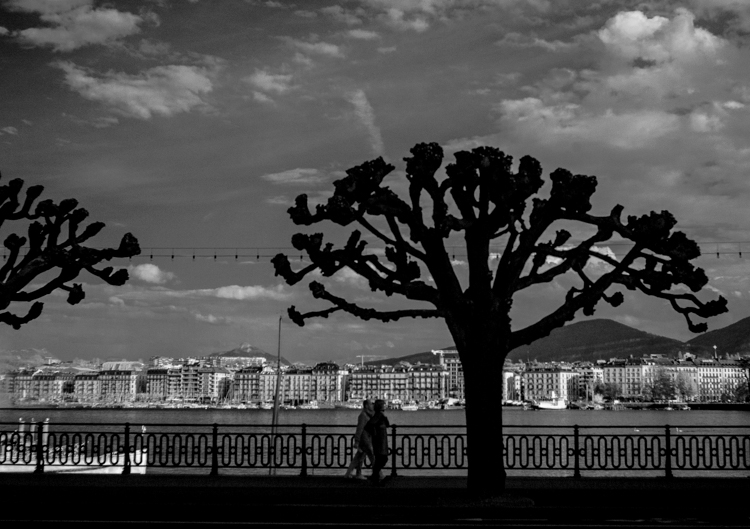 14_8
Walking against the light: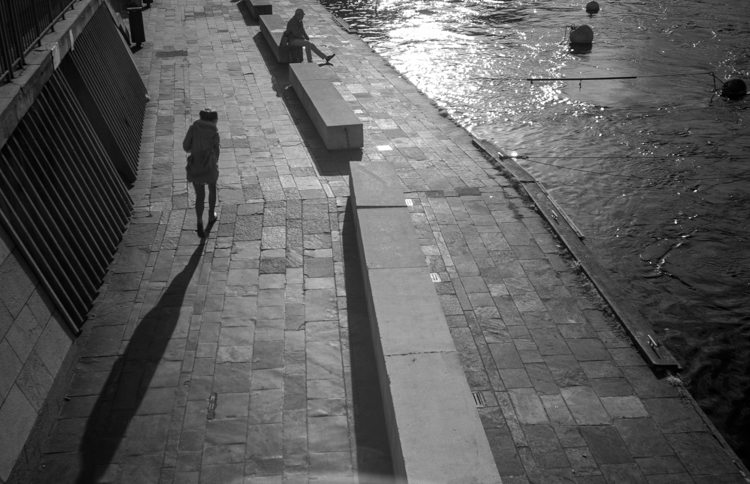 14_9
My colleague Valerio likes expensive watches; sadly, he was limited to window-shopping on this trip: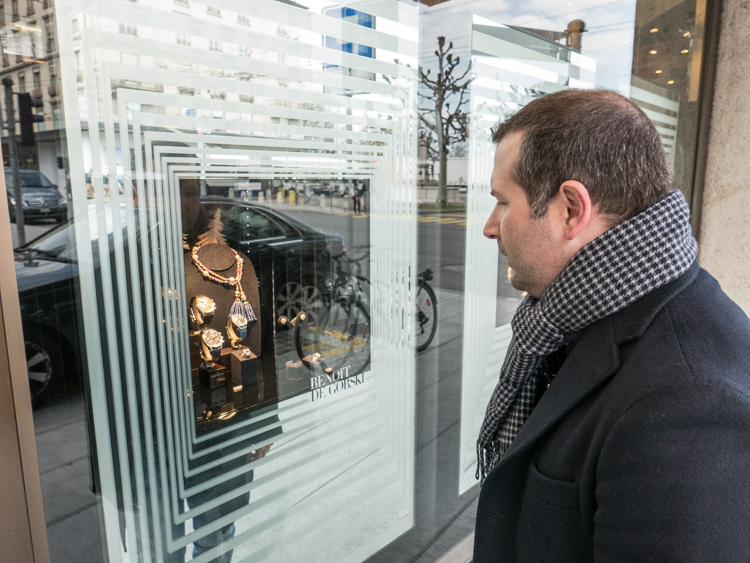 14_10
A bar near our hotel, called simply Les Brasseurs, makes its own beer and serves it in a very interesting manner: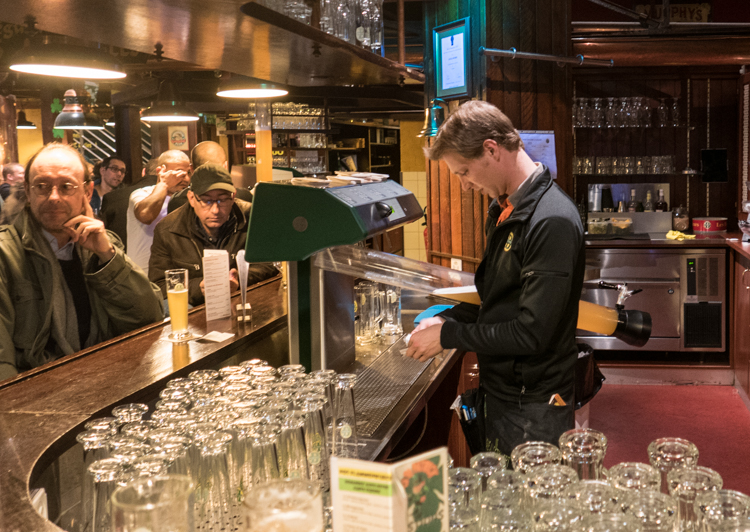 14_11
Back in Alicante. The square behind the Mercado Central has some new decoration: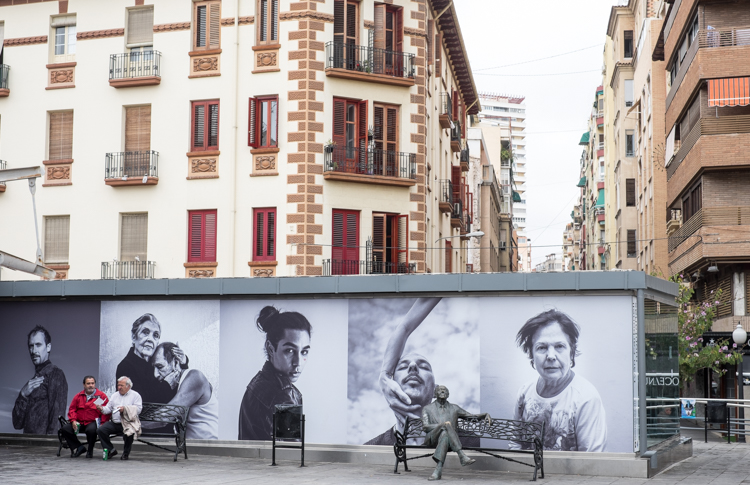 14_12
Garage door next to an English shop in El Campello, where I went to buy some Indian pickle, mango chutney, naan and a few other staples for my wife's birthday party on Saturday–I was making curry for 20 people:

14_13
The party was successful, but since I was busy making the food and then partying, I took only a few pictures. Here are a couple of our friends talking to our next-door neighbour (whom we had also invited):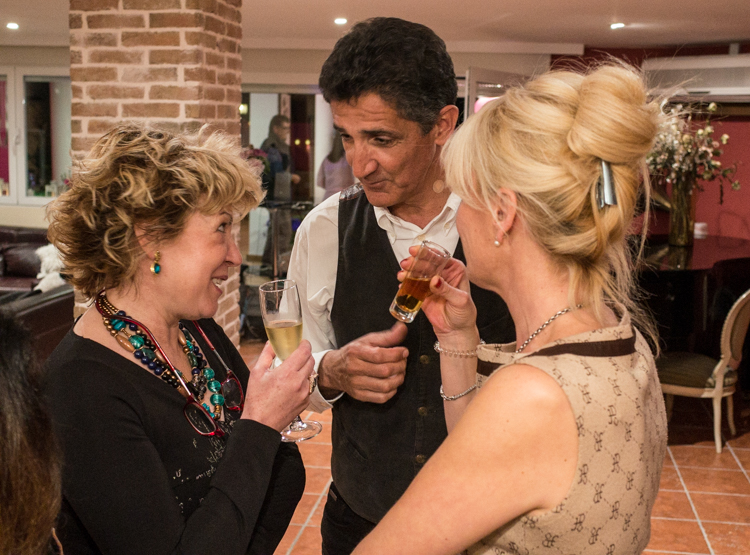 Sunday was very much a recovery day, or so I thought. Everything started later because of the change to daylight savings time. I went for my 2-hour bike ride in the hills, and when I came home, hangover gone, I found another impromptu party in progress. My wife had phoned some of our closest friends to come for lunch, since we had a lot of leftover food.
14_14
Animated conversation: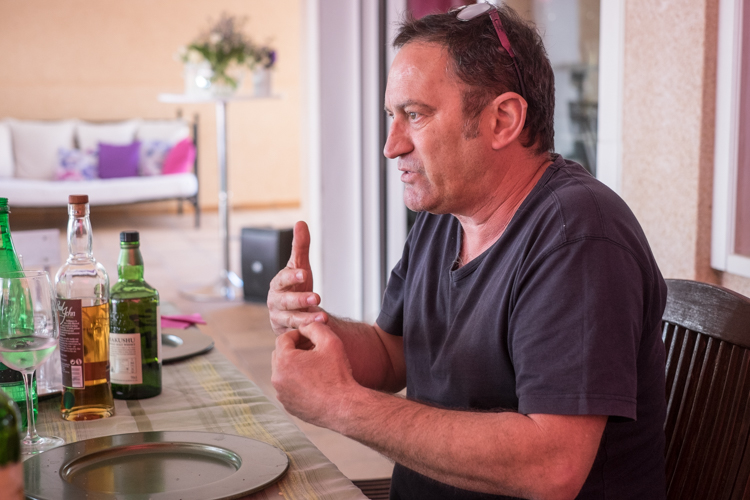 14_15
Playing for an audience: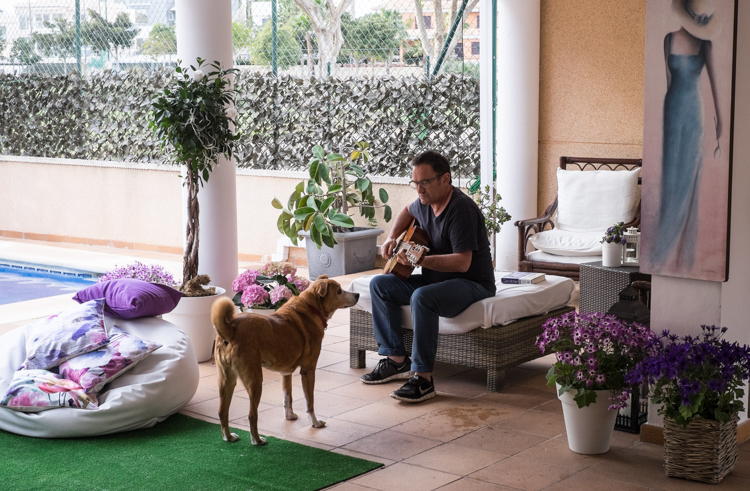 14_16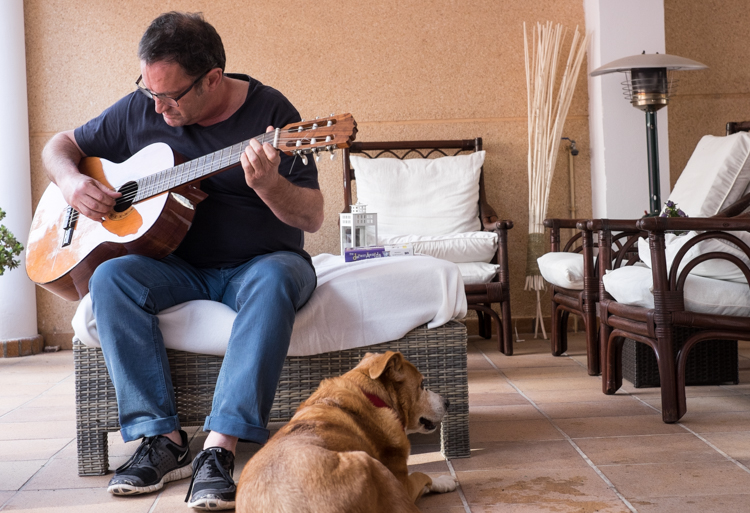 14_17
Witchcraft: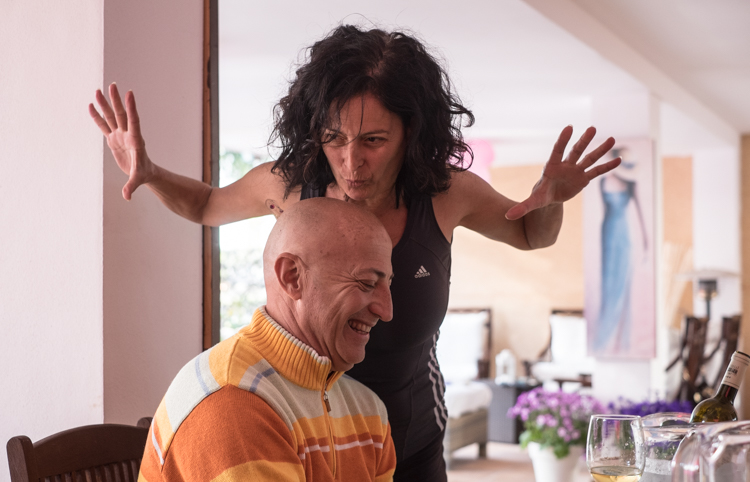 14_18
Finally, the second party was over too, and all that was left was to take down the decorations: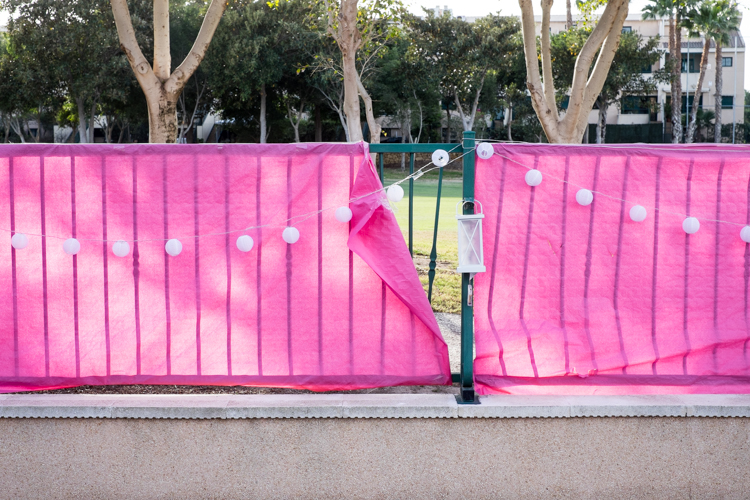 I was leaving for Paris early Monday, so I was grateful for the quiet evening.