Another peaceful week of work, cycling and enjoying the beach the way I do–on the promenade, with a cold pint on the table, watching the people passing by. There are also the usual cycling photos and a rare portrait of my wife.
23_1
Probably the nicest landscape photo of the week–a field of wild flowers on the way to Jijona. This is one of the reasons I enjoy cycling; had I been driving, stopping to photograph this scene would have been unsafe on this road. But on a bicycle, with a nice, wide shoulder, it was no problem: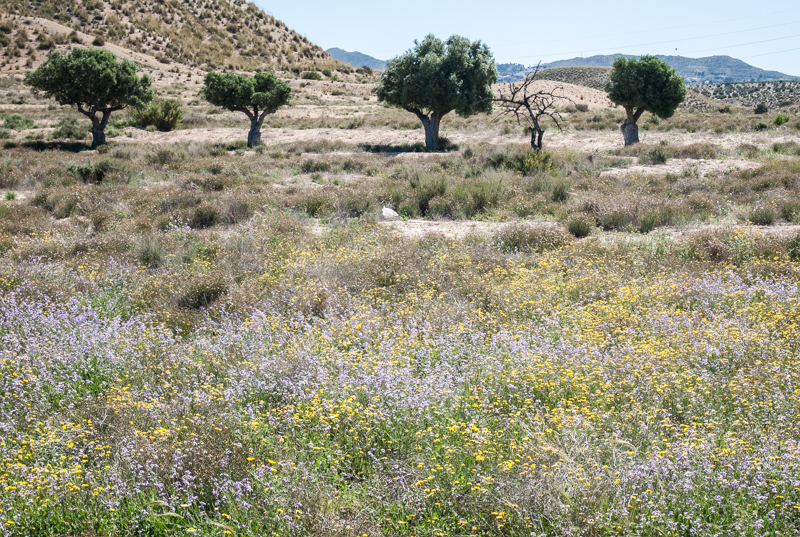 23_2
That afternoon I sat down for a beer on the beach paseo in El Campello. A big part of the pleasure is to watch the other bar patrons: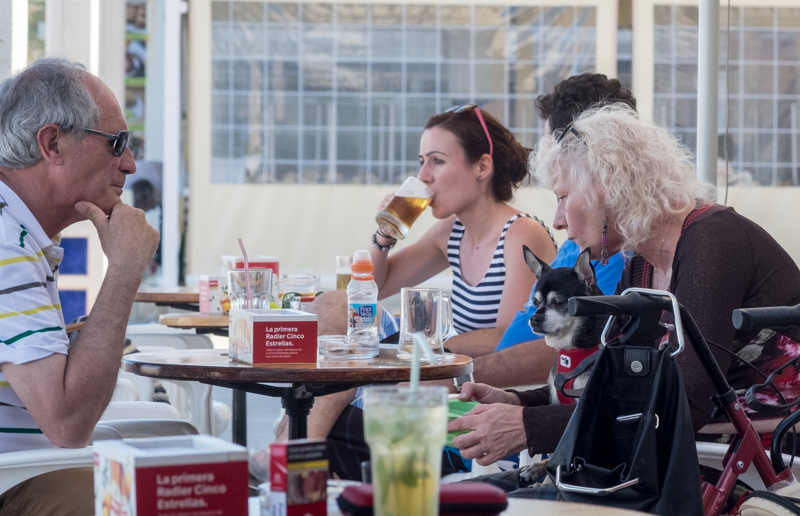 23_3
And watching the human traffic: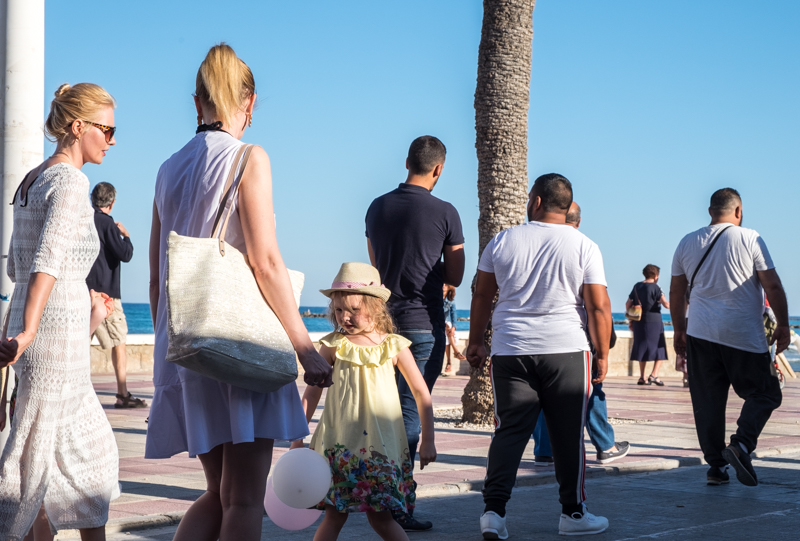 23_4
Human and canine traffic, more accurately: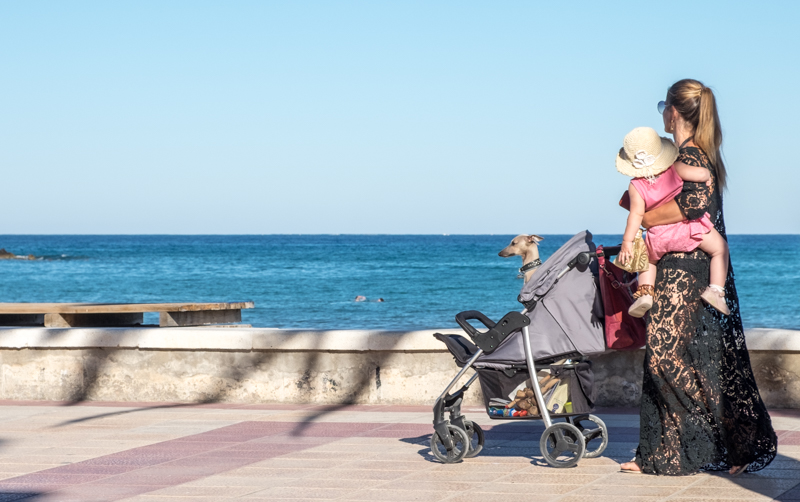 23_5
The beach was also populated on this nice Sunday afternoon: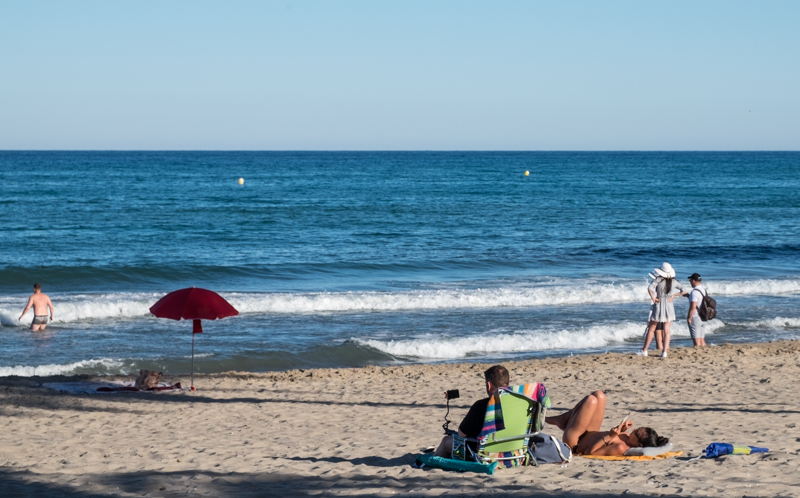 23_6
Sleeping in the shade while his human has a drink: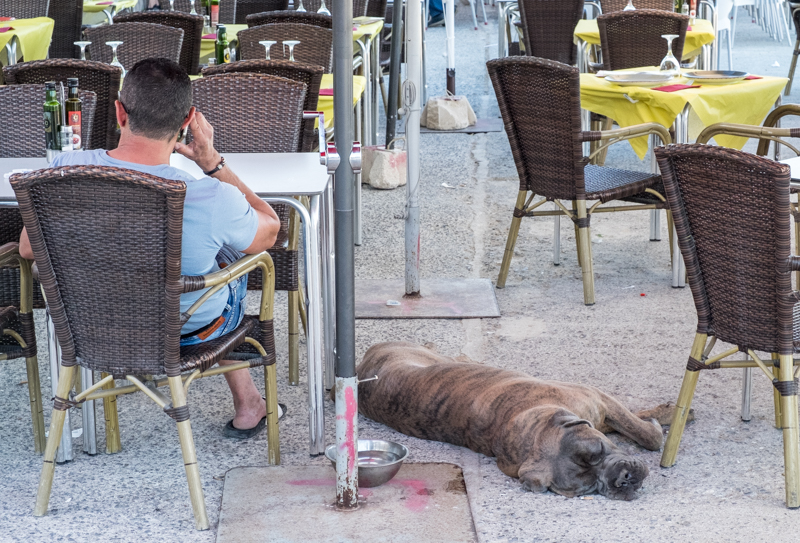 23_7
El Campello harbour: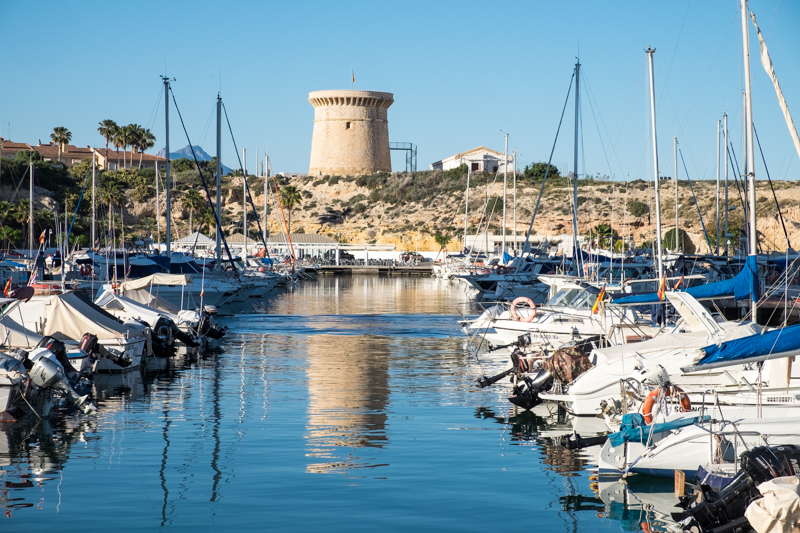 23_8
This woman with her fruits and vegetables sets up a stand on the edge of the main parking lot near El Campello harbour in the summer: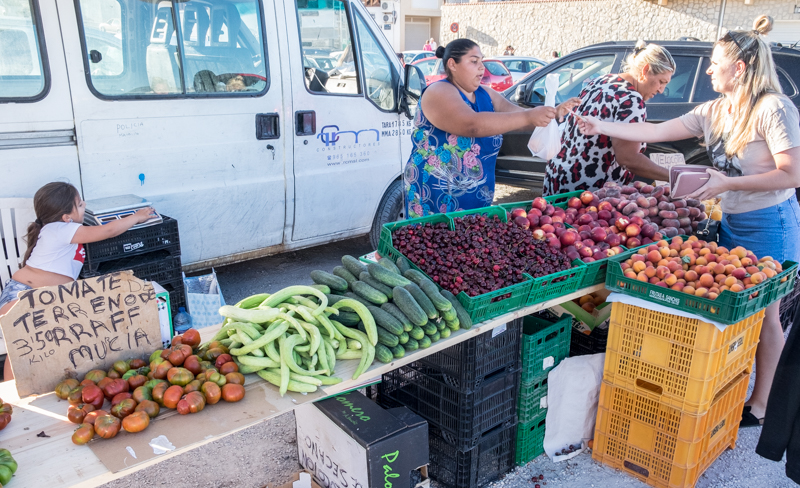 23_9
Tomatoes from the region of Murcia, just south of Alicante. I bought some, and they were delicious: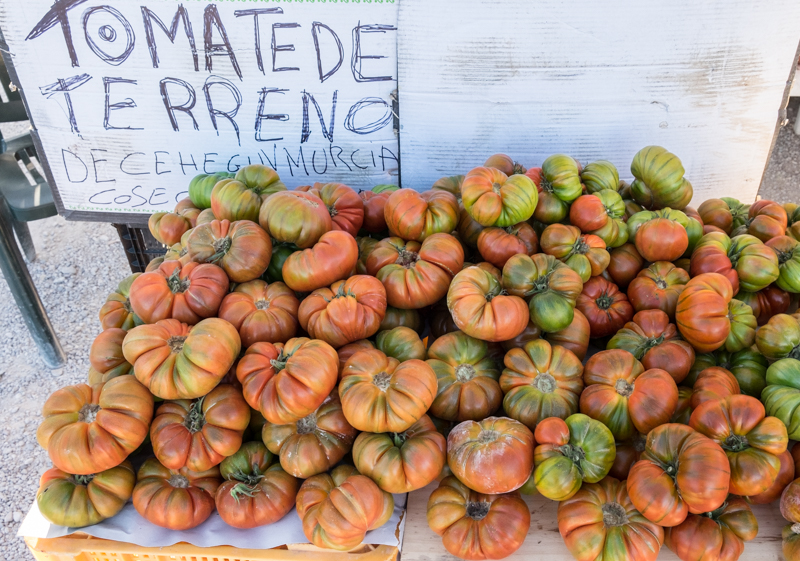 23_10
Sometimes I take pictures from my car when driving to work in the morning (only when traffic is stopped, or stop-and-go). Here, I liked the yellow shirt against the blue sea and sky: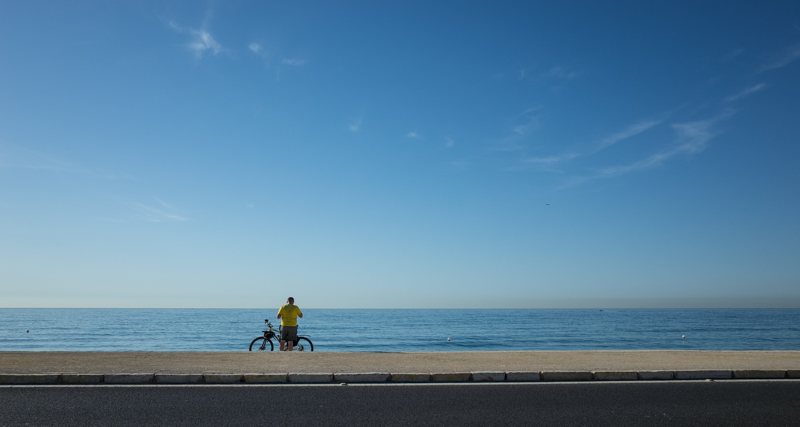 23_11
The remodelling of our house, in which we have lived since September, is almost complete. The outside has been transformed from a traditional Spanish style to something much more modern, although still with a local look: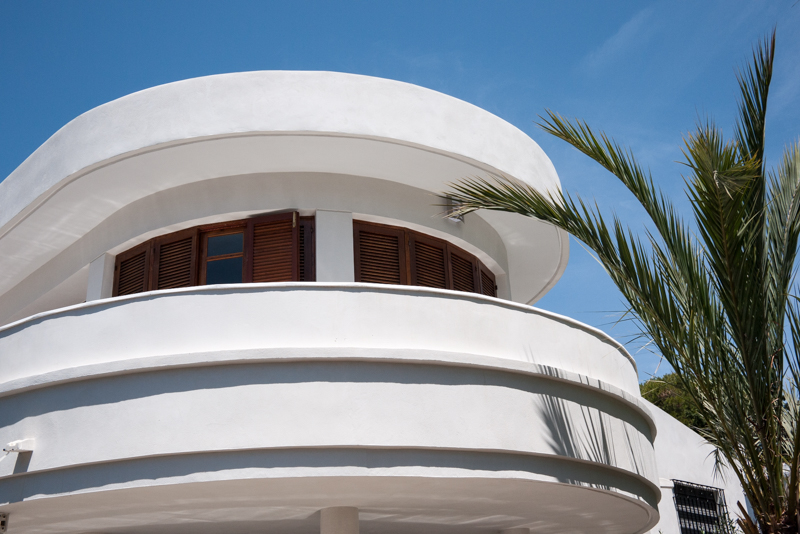 23_12
There are some pretty flowers growing by the fence. I have no idea what they are, but I did indulge in a bit of close-up photography: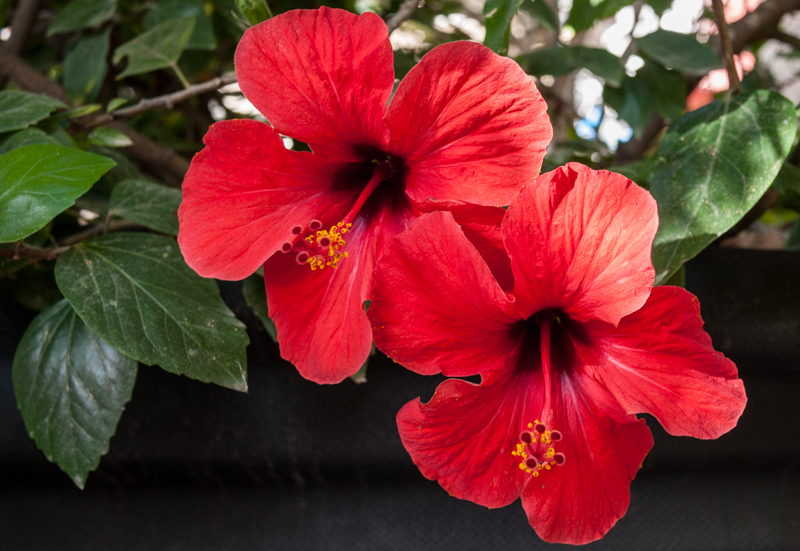 23_13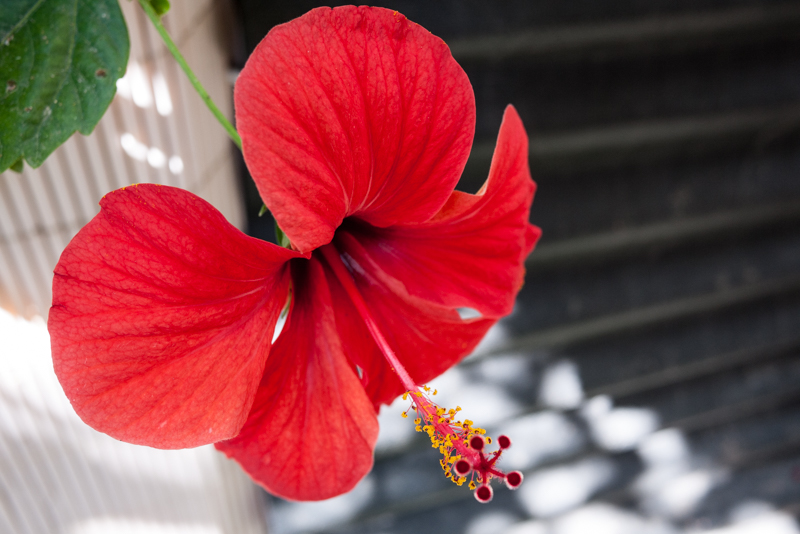 23_14
My mother's cactus and its children all gave us flowers for a couple of days during the week:

23_15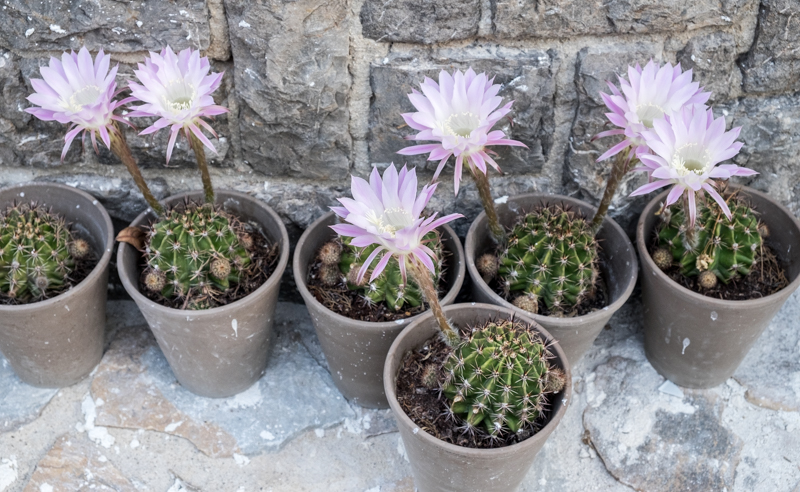 23_16
On Thursday my wife came back from 2 weeks in Puerto Rico, visiting her family there. While waiting for her at the airport, I saw this scene of joyful greeting of an arriving passenger: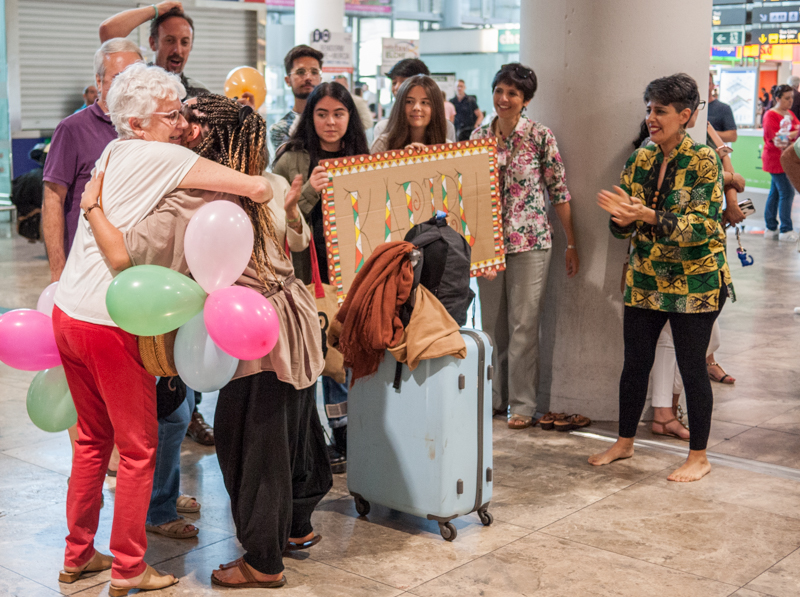 23_17
A snap from the city. A man reading a newspaper in the shade of a tree on Plaza Seneca: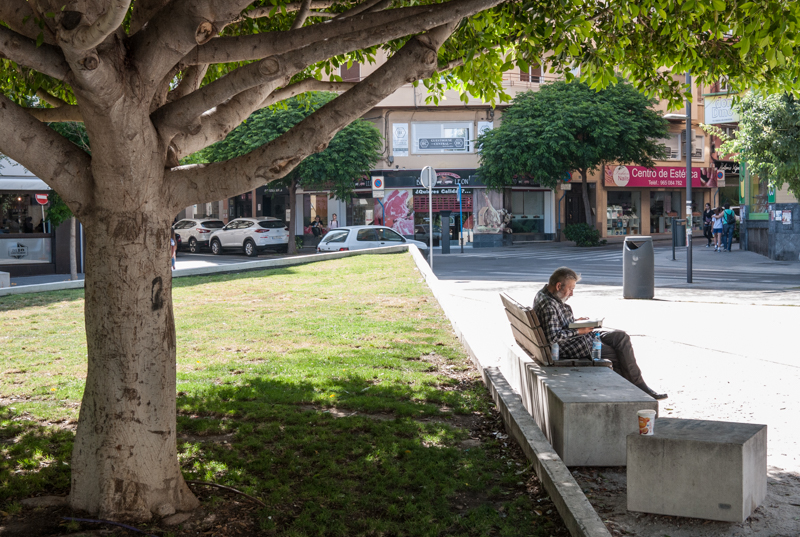 23_18
A late afternoon snap from my street: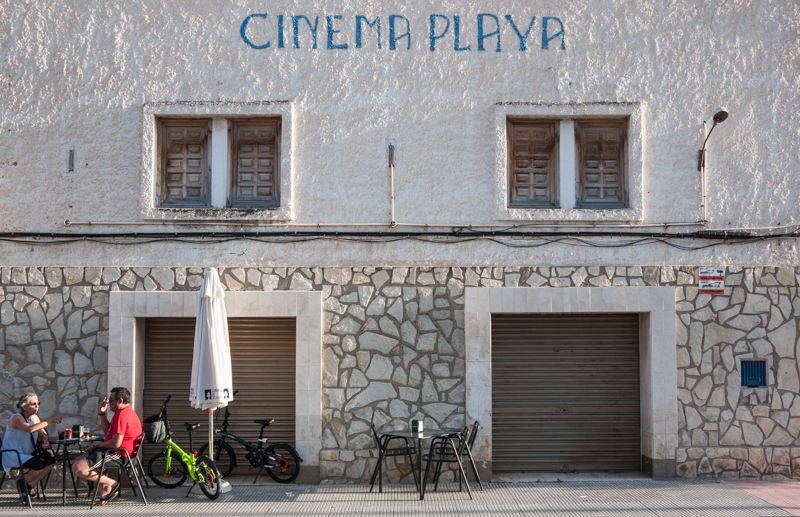 23_19
A snap from another bike ride, the blue tree and mailboxes with Spanish and Dutch names halfway up to Aigües: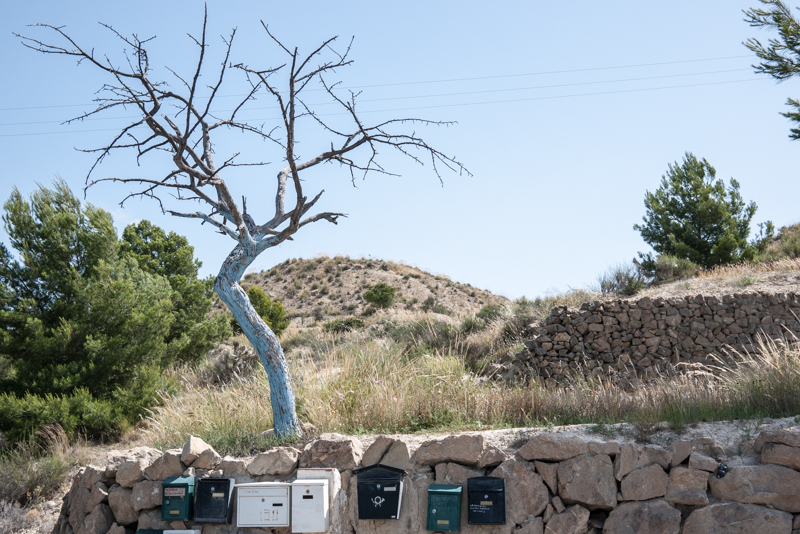 I finish with two rare portraits of my wife. I was playing with my old Panasonic GF1 camera and a much older Leica collapsible 50mm Summicron lens (equivalent to 100mm on this camera). It turned out to be easier than I thought to focus this lens on this particular camera, even when shooting in the most challenging conditions–wide open and at the minimum focusing distance of 1 meter. Two images of my wife to finish the week.
23_20
Smiling: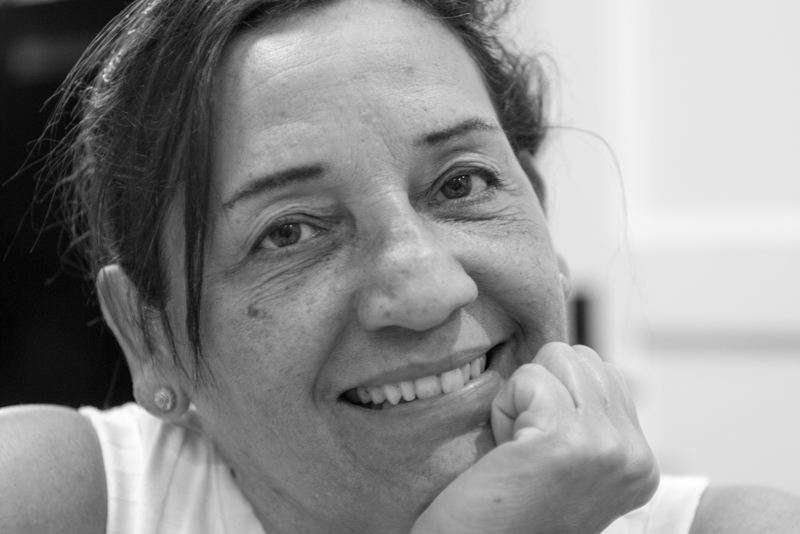 23_21
Grumpy (this is the one she likes best):