Another week of pictures taken when riding my bicycle.
Main
Road CV 777 leads up into the mountains surrounding Alicante. I made it up to this point on Sunday. The road begins at sea level (the hotels in the distance are just about visible), so I have been going uphill for 5 km: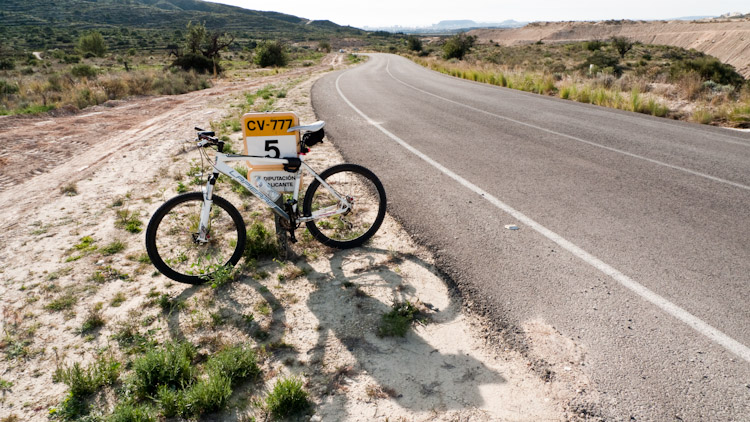 The entire ride where the above picture was taken is here.

Alternates:
Alternate 1
On the beach next to the harbour in El Campello, people gather to play pétanque almost every day: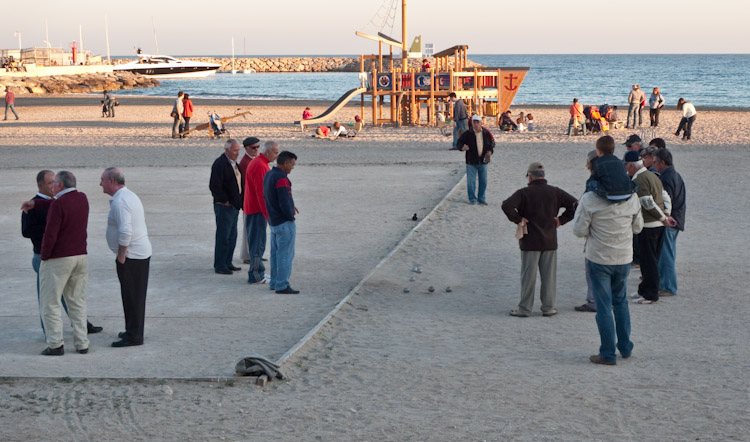 Alternate 2
A big part of any pétanque match–the shot has been made and it has to be determined whose ball is closest to the cochonnet, the little ball that everyone aims at: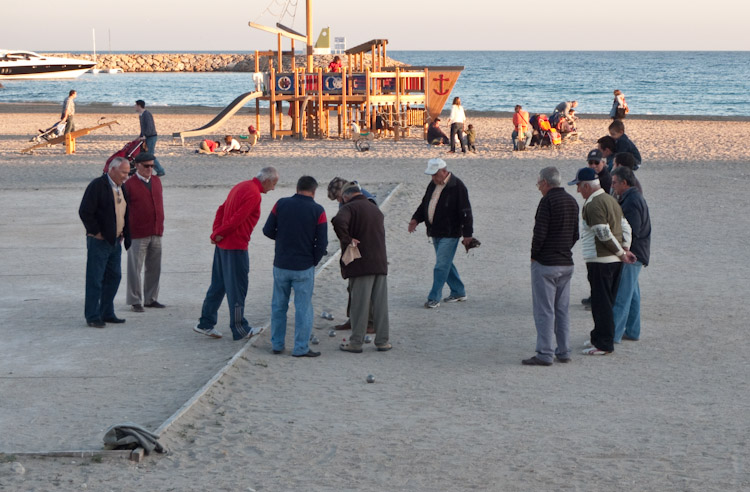 Alternate 3
This picture is technically deficient, but I still include it because it depicts such a universal scene, a little boy who needs to pee and is too shy to go into one of the beach-side bars to use the toilet (a common practice here in Spain):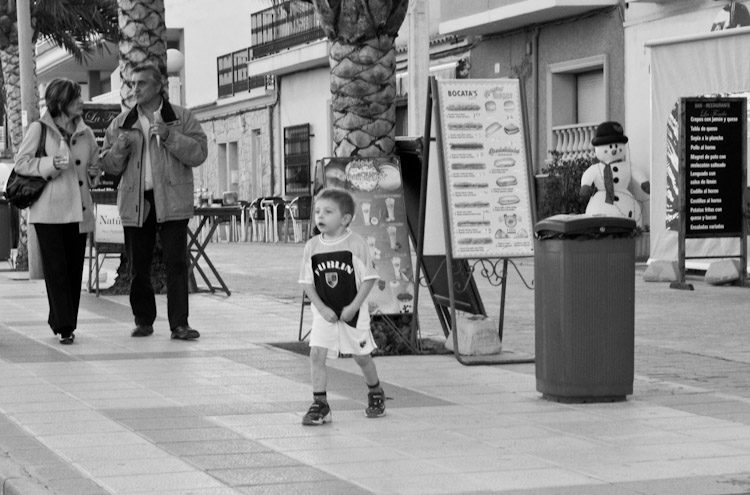 Alternate 4
A señorita walks by while I take a break on a bench on Playa San Juan: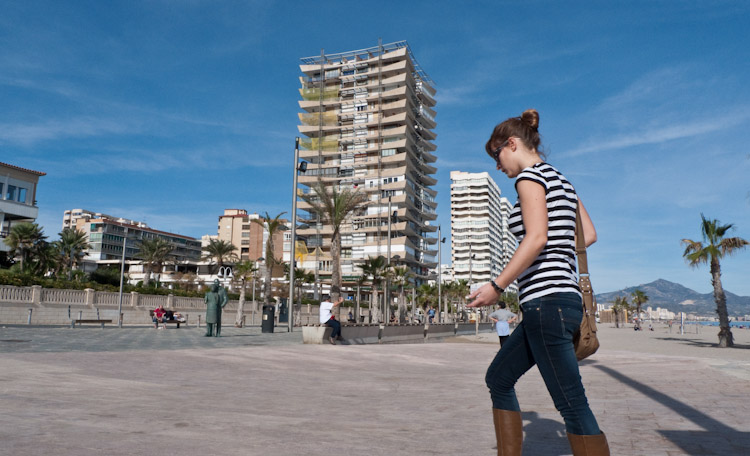 Alternate 5
Two men chatting in the harbour of El Campello, with one of the cats who live there joining in the conversation: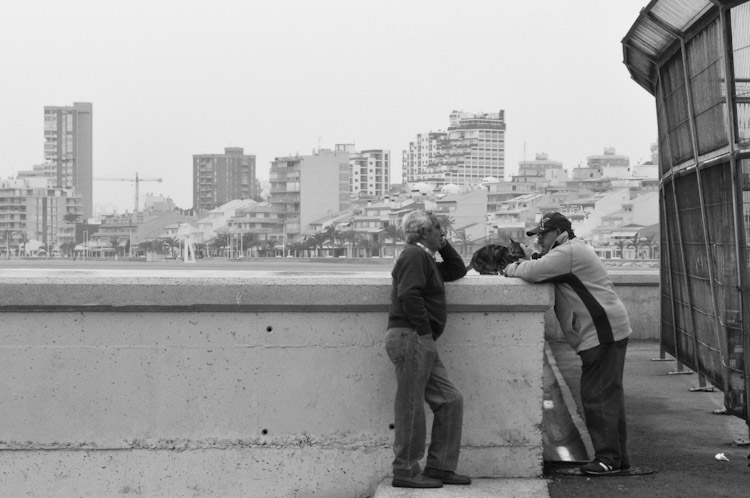 Alternate 6
The cats living in the fishing harbour are not really homeless. The harbour is their home. They have places to shelter when the weather is bad, and are fed cat food and fresh fish by the people who come to the harbour to stroll and fish. For that reason, they are not afraid of humans, and this cat was happy to continue sleeping even though I stood only a couple of metres away: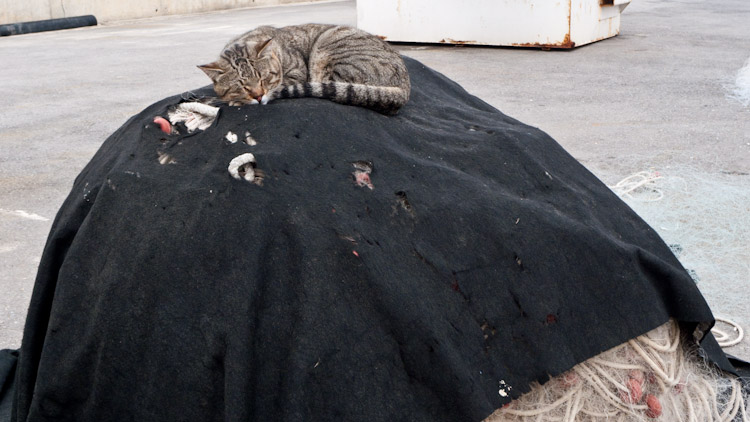 Alternate 7
Kitties cuddling: