The highlight of the week was a pre-summer lunch with my department, a rare treat in these Covid times. The other nice things that happened was a visit with some old friends from our days in Switzerland, and a nice long bike ride to Santa Pola.
26_1
Among our friends from past lives in other countries are Michael and Georgina, an English couple who have lived in Switzerland for much of their adult life. We met them and became friends when we lived in Zurich between 2000 and 2003. They have an apartment in Moraira, a town about 70 km north from Alicante, which they use as a vacation home for themselves and as a rental property. When they are in Spain, we usually get together, and so it was this particular Sunday, when we drove up to their place for a leisurely lunch. This is the view of Moraira from their balcony. They live several km from the beach, on a hill overlooking the town: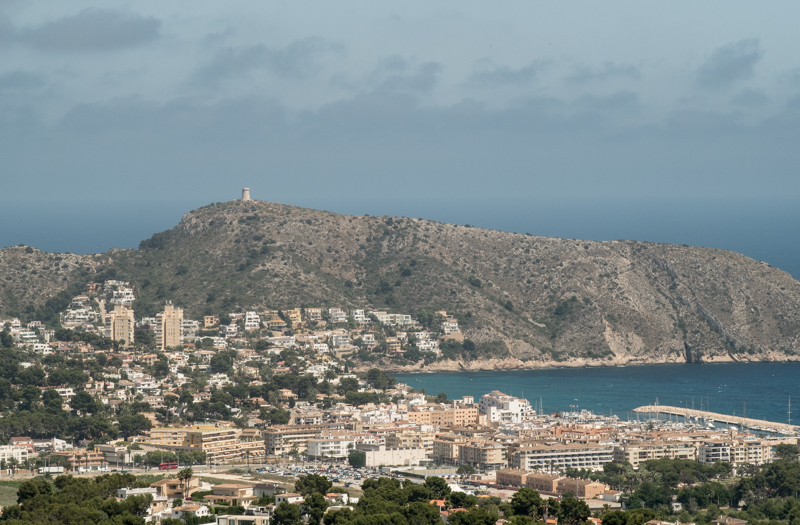 The next two photos were taken with one of my current favourite combinations, the Leica 90m Tele-Elmarit mounted on a Panasonic GX80 camera.
26_2
Michael working the BBQ:

26_3
Georgina, up close: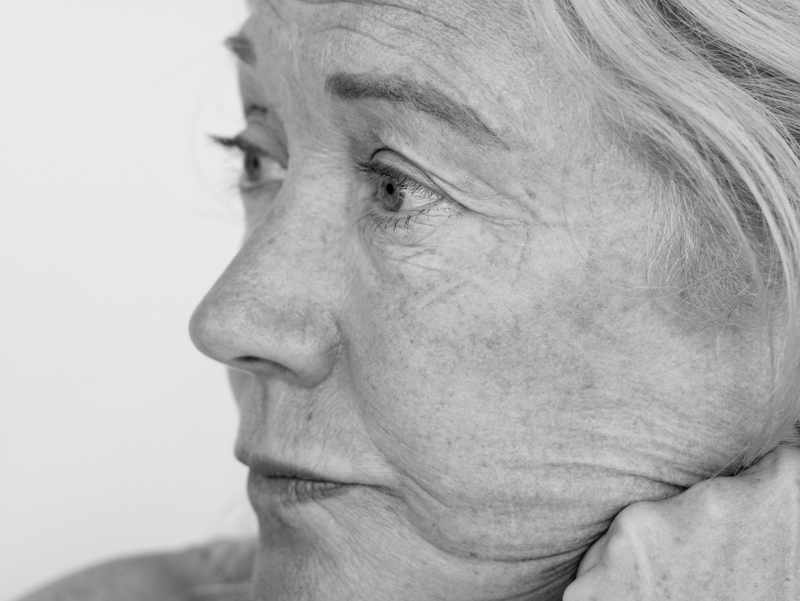 26_4
Back in the office. Because most people work in shared offices (only we managers have individual ones), and with the proliferation of online meetings, there is a need for spaces where someone participating in such a meeting can do so without disturbing her office-mate. So the solution is to install these little cabins for that purpose. They have good lighting and ventilation but are clearly not for the claustrophobic: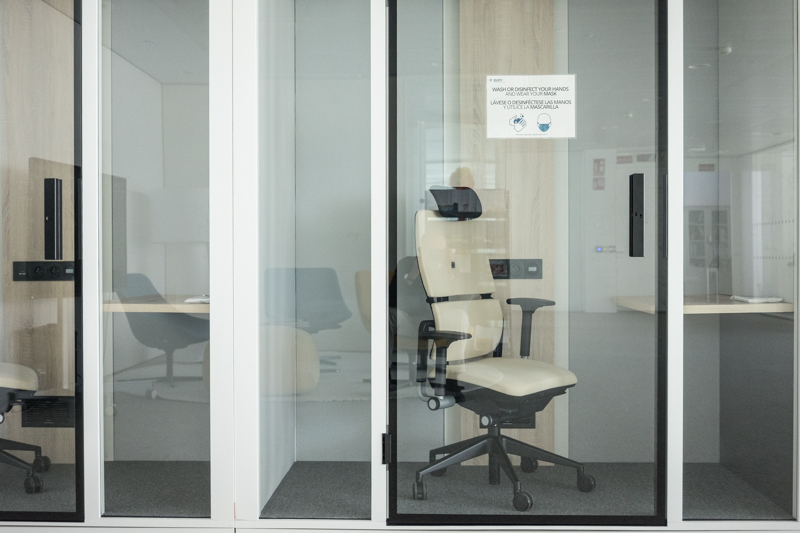 26_5
Of course, I immediately asked Eri to model one of these micro-rooms for me: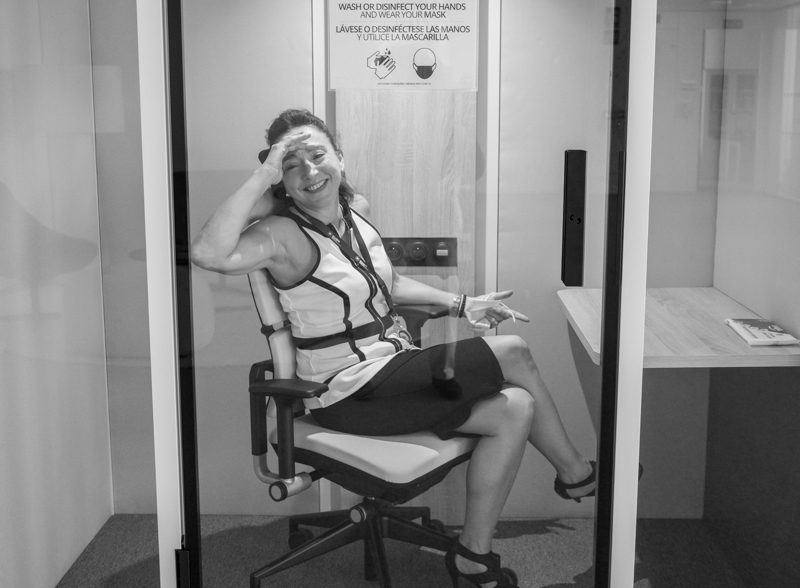 26_6
One morning I was interviewed by our communications service for a story on the intranet. As is my habit on such occasions, I turned the tables on the interviewer afterwards: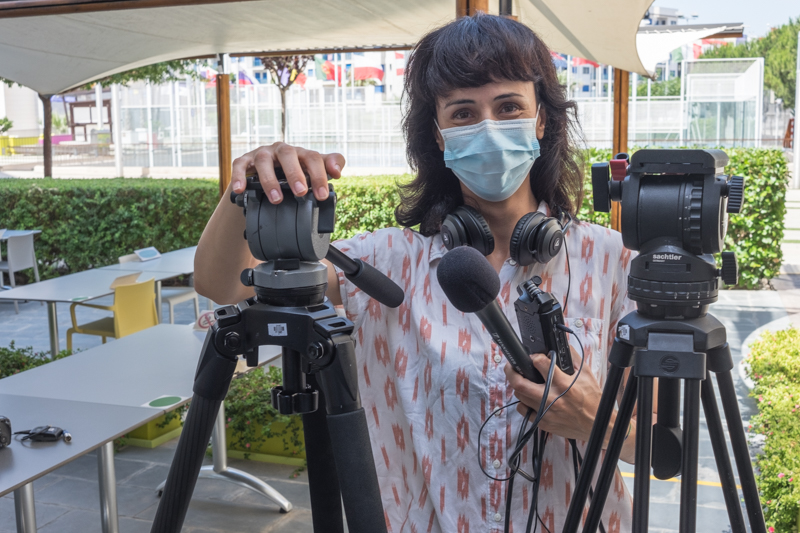 26_7
I quit smoking 12 years ago, but I still visit tobacco shops from time to time to buy cigarettes for my wife who has continued the habit. This shop, in the centre, put up a mid-Summer hoguera in the form of a painter: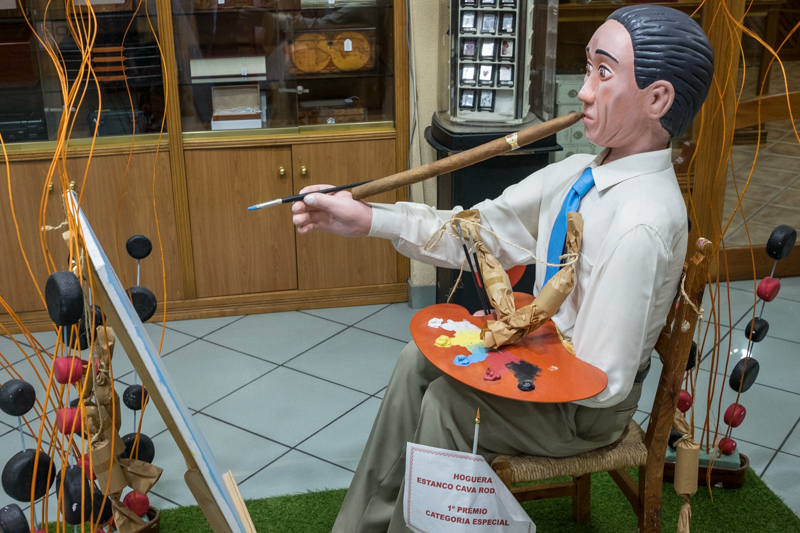 26_8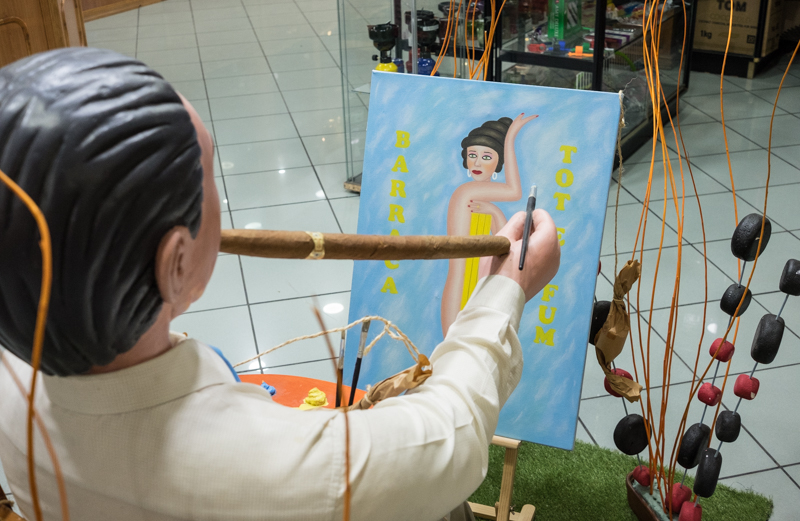 26_9
On Friday afternoon we had the traditional pre-summer department lunch at a restaurant conveniently located just a couple of km from my house: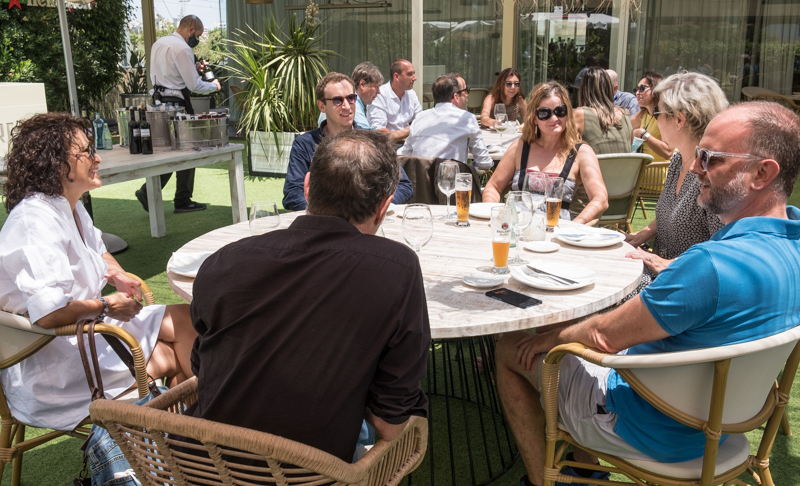 26_10
Conversation, Ludmila and Eri: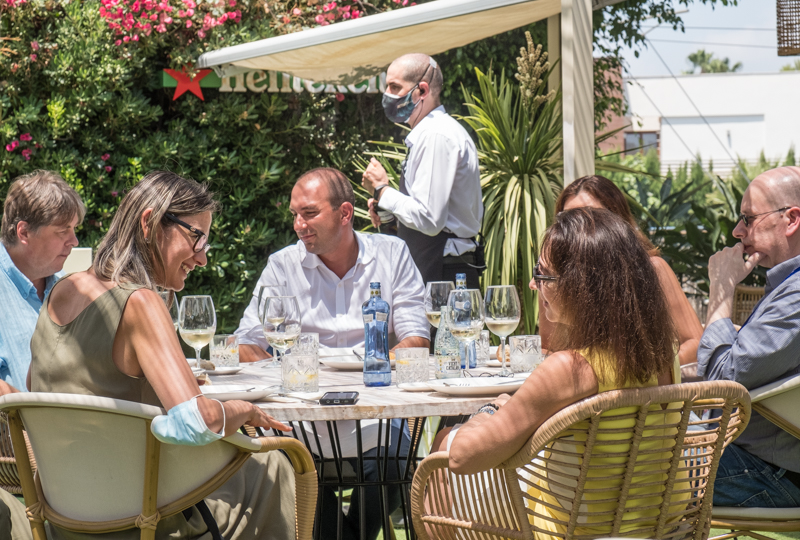 26_11
Blanca: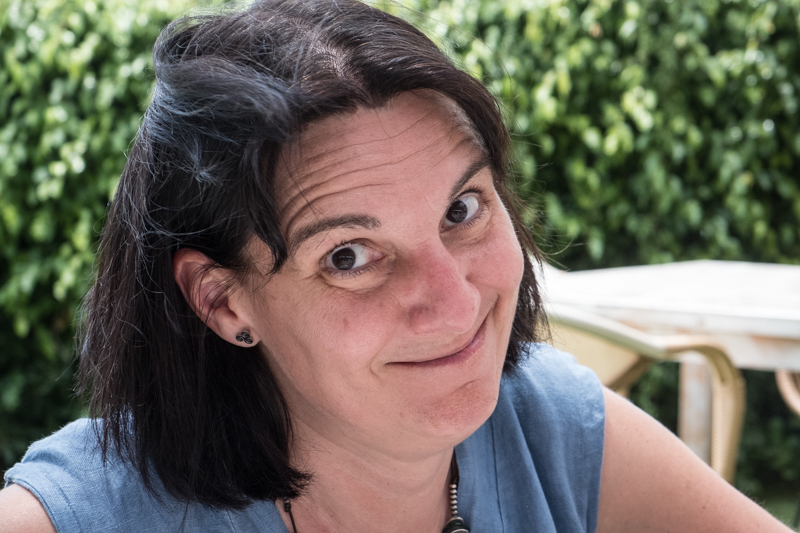 26_12
Alejandra: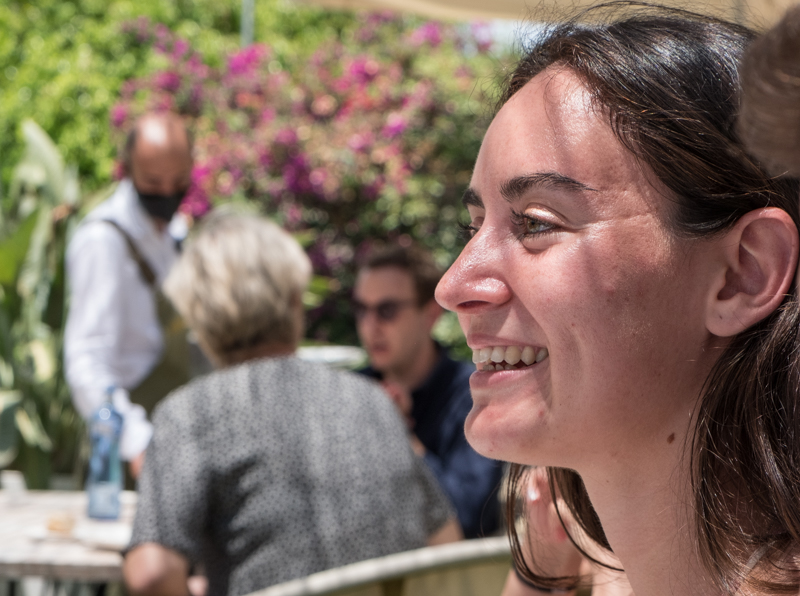 26_13
Then a delightful surprise. Kasia, our Polish secretary, came by with her newly produced baby. She will be on maternity leave until the end of the year, so it was really nice to see her:

26_14
As usually happens on such occasions, the maternity instincts among my female colleagues came out in full flow: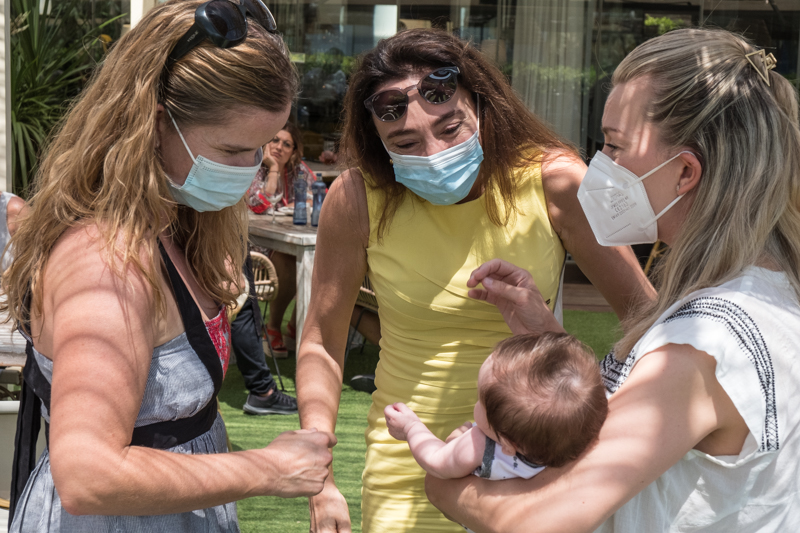 26_15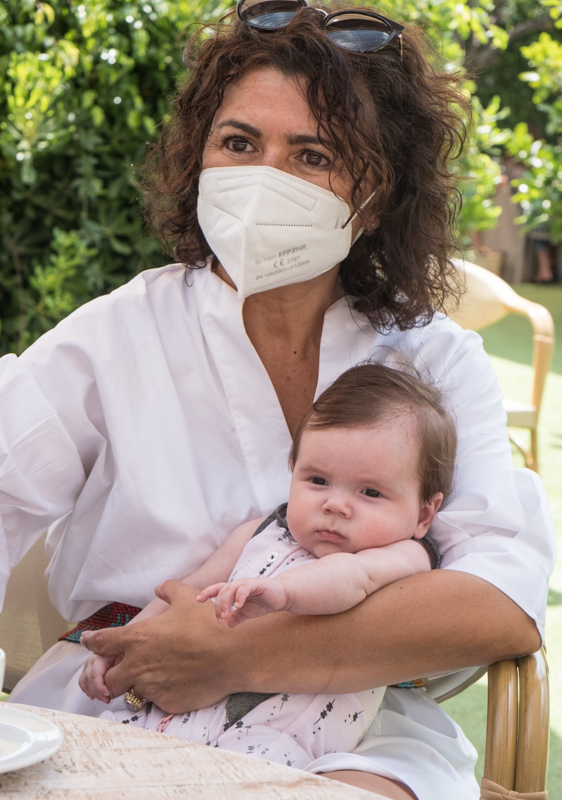 26_16
On Saturday morning, I cycled south to Elche and Santa Pola. It was warm and hazy, as is evident from this shot at the Urbanova beach. Alicante is barely visible in the background: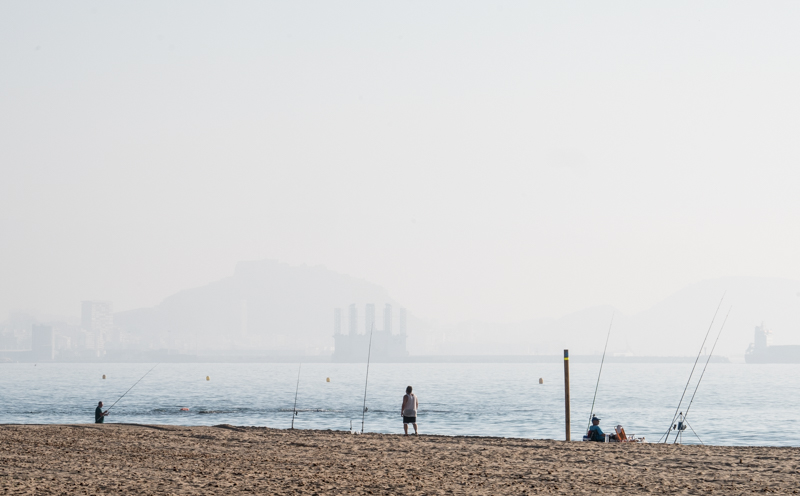 26_17
I always get amused by the "no campers" sign with all the campers in the background. Respect for rules and regulations in this country is somewhat shallow: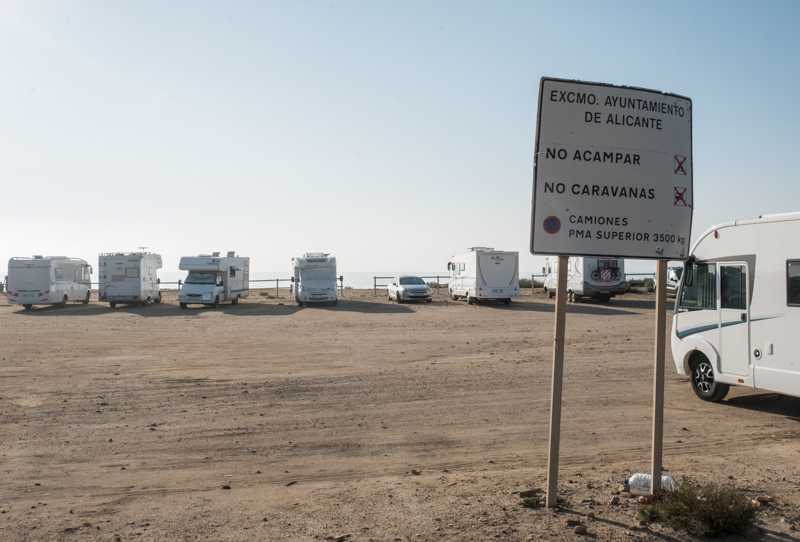 26_18
After about 50 km, I took a break at the harbour in Santa Pola: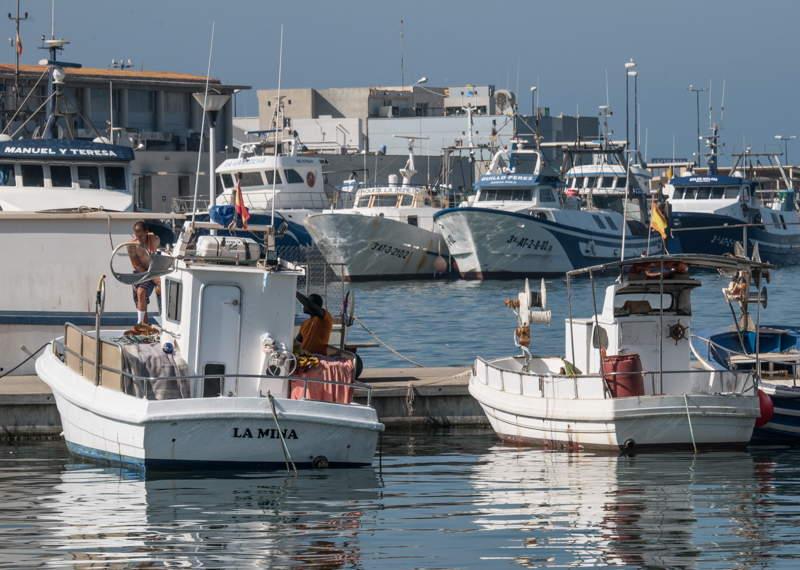 26_19
A few fishermen were around mending their nets and doing various maintenance tasks on their boats: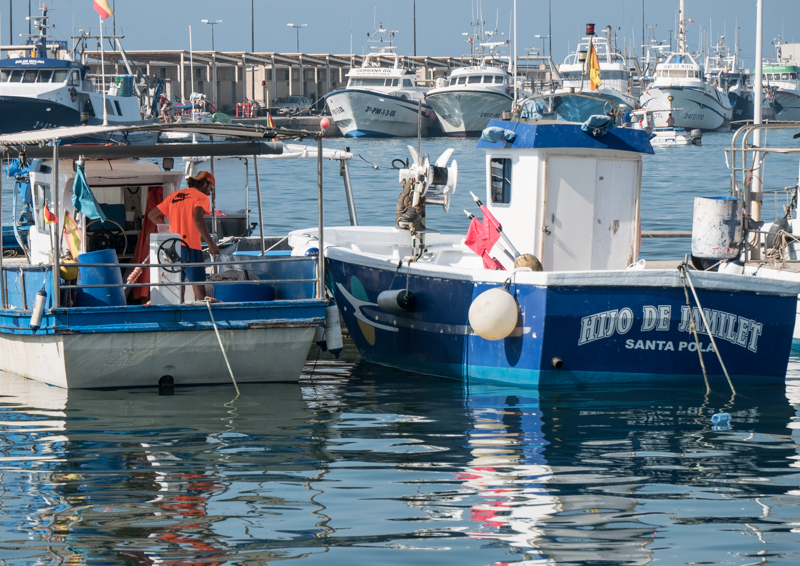 26_20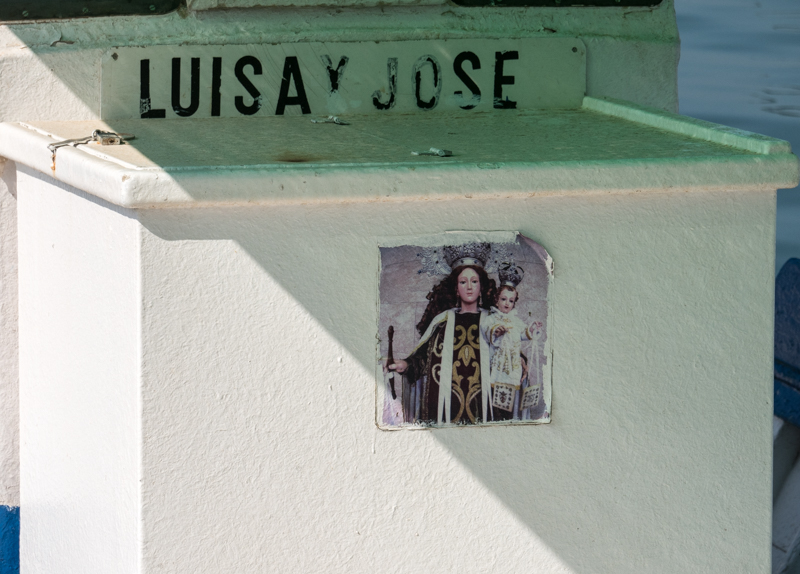 26_21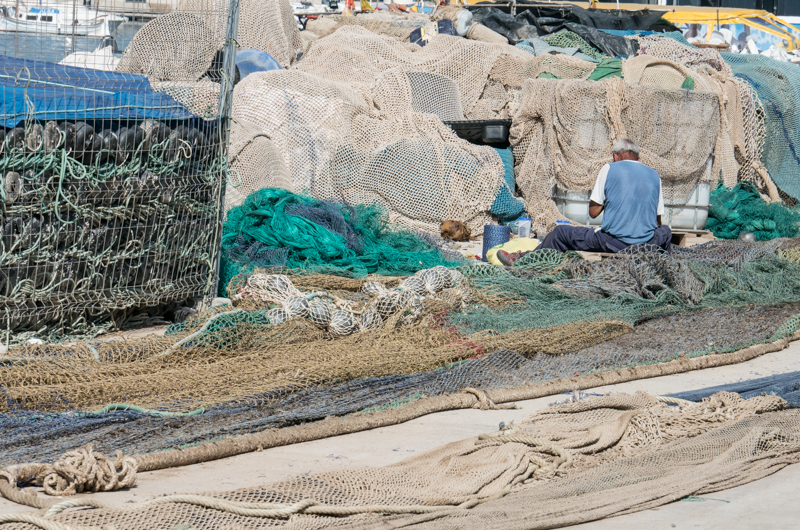 26_22

26_23
I drank my Coke and ate a snack while watching the local wildlife feasting on scraps: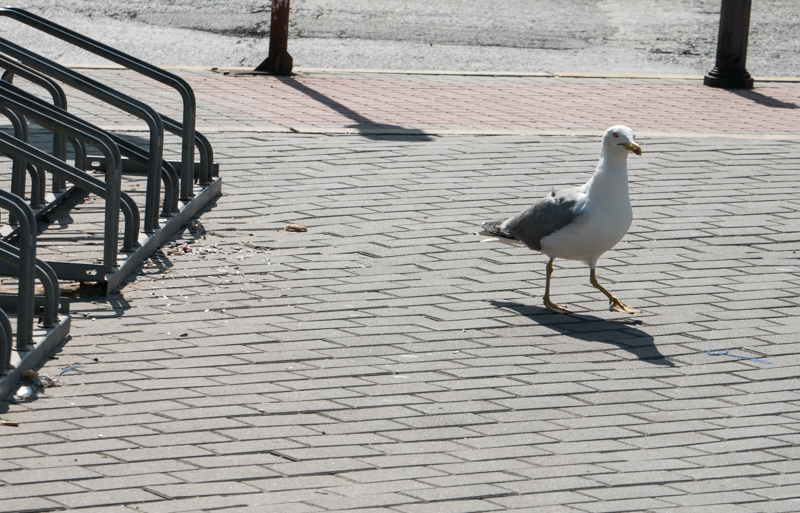 26_24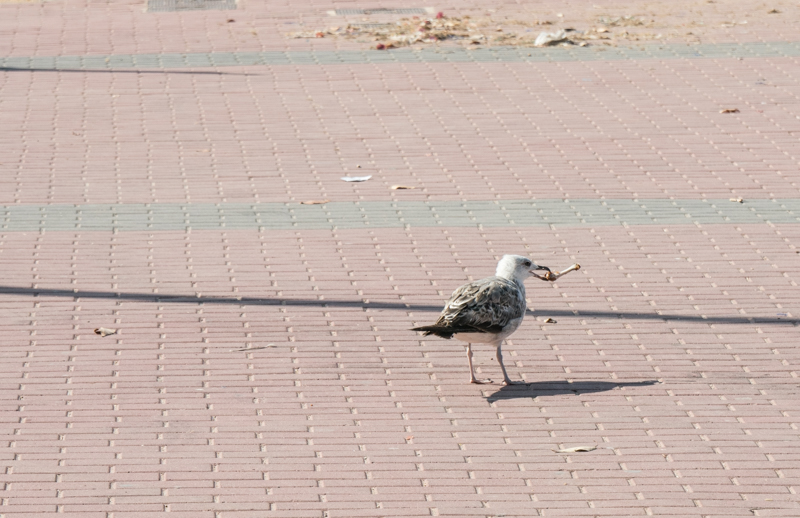 And then I cycled home to finish what turned out to be an 85 km ride.