The week started in Brussels, continued in Berlin, and finished in Wrocław in Poland, the city where I was born and where my sister lives with her husband.
First stop was Brussels. I had to be there on Tuesday morning, so I took a Monday morning flight to enjoy a free afternoon and evening in the city.
25_1
It was unusually hot in Brussels. This guy was in siesta mode: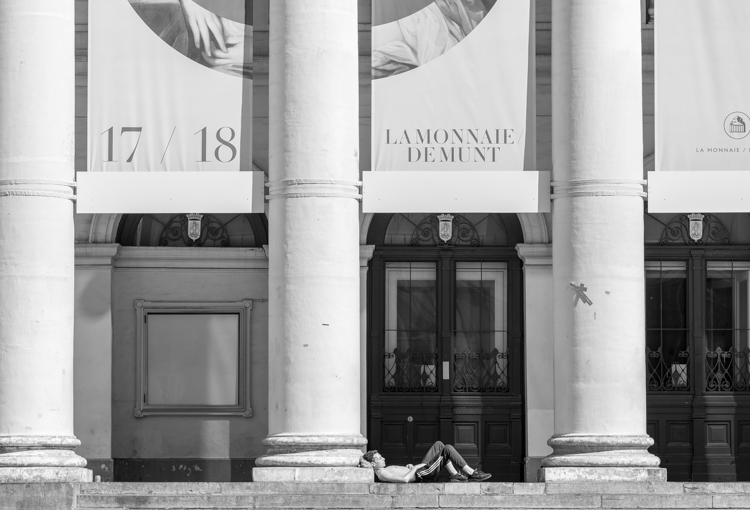 25_2
And so was this guy: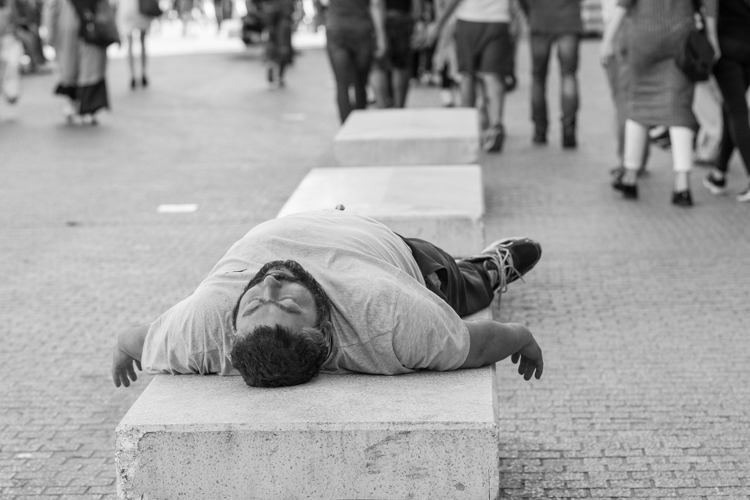 25_3
Lots of people were out and about on Grand' Place, and an ice cream was definitely a good idea: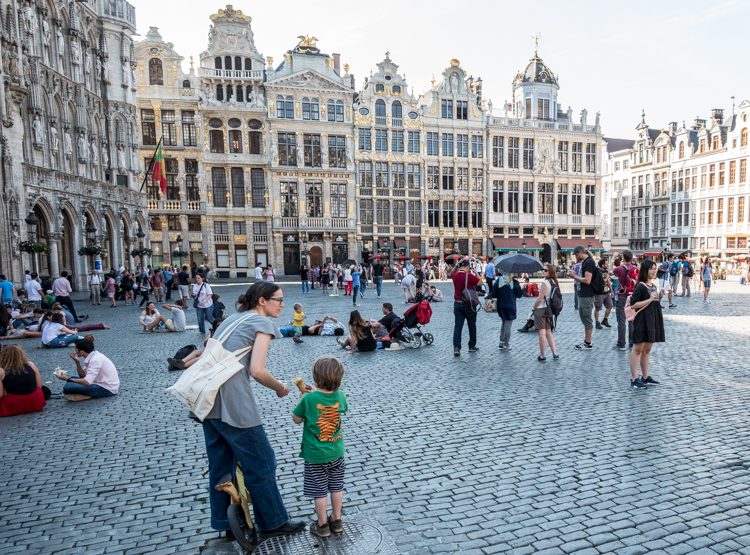 25_4
And if you are a Brussels pigeon, then a Belgian waffle is just fine: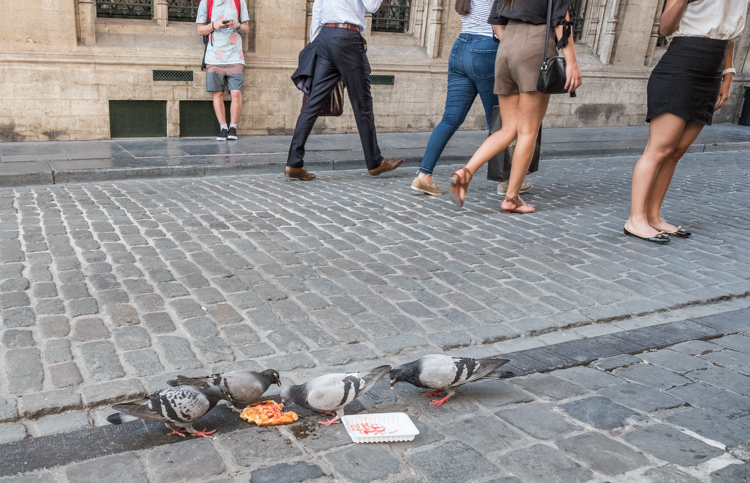 25_5
I too got hot and thirsty, so I made a pit stop at Café Lombard, one of my habitual watering holes: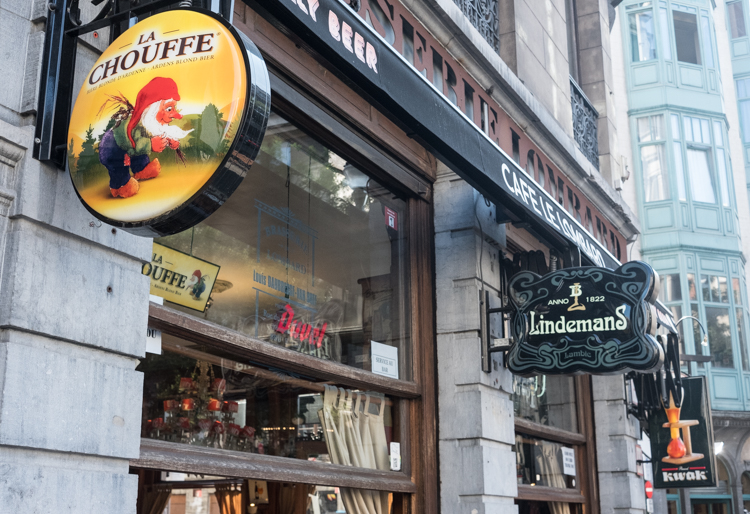 25_6
The people are friendly, and the beer selection is amazing: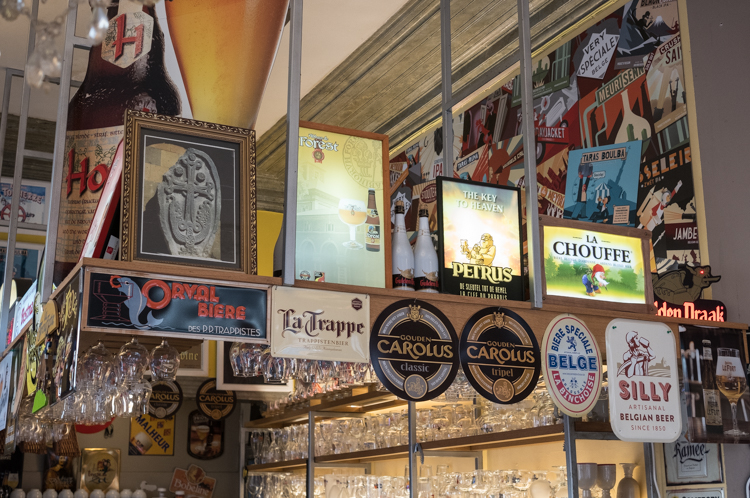 25_7
"I hate being sober":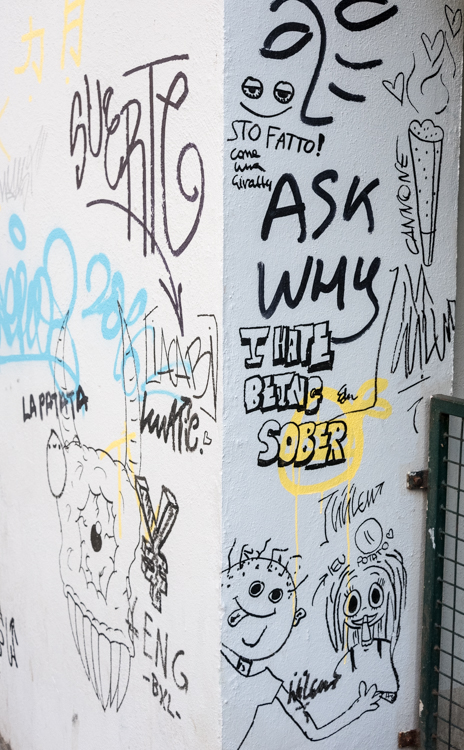 25_8
SOMEBODY is watching you: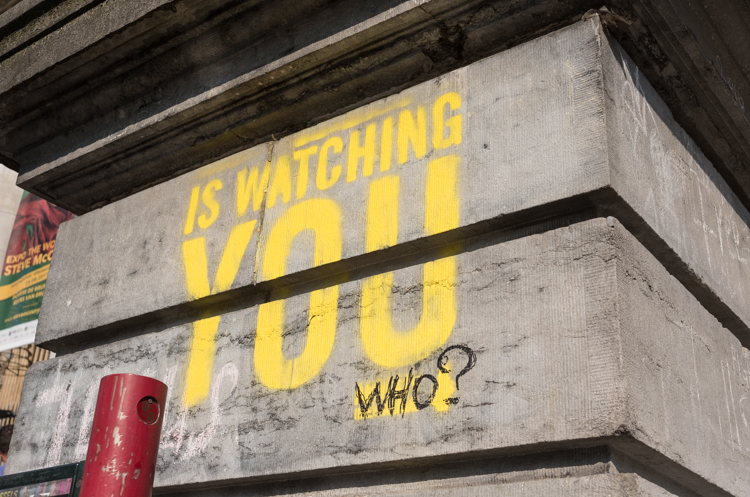 25_9
I decided to have dinner at an African restaurant in Ixelles, and made my way by metro to the Trône station. I know this neighbourhood very well; I even lived here for a few months when I first came to Brussels in 1995. Thanks to the good weather, the outdoor tables were full: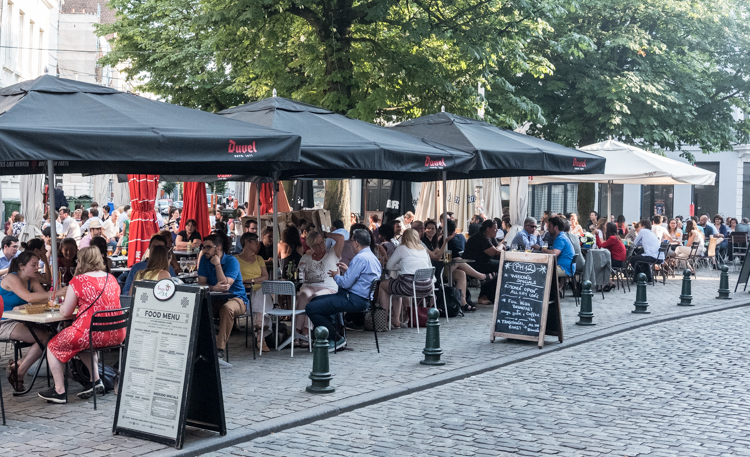 25_10
The restaurant where I was going to eat dinner was on a small pedestrian street called Rue de la Longue Vie (the Long Life Street), at the heart of Matongé, the African neighbourhood. As I entered the street, this woman walked up to me and asked me to photograph her in front of the mural. Just like that: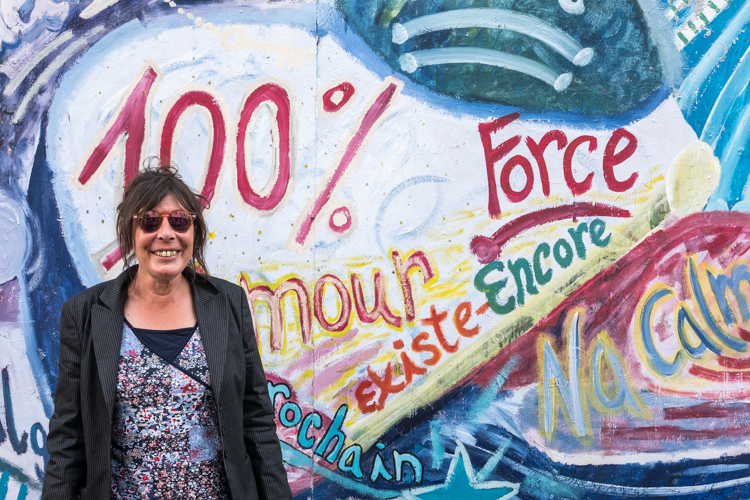 25_11
Love in Matongé: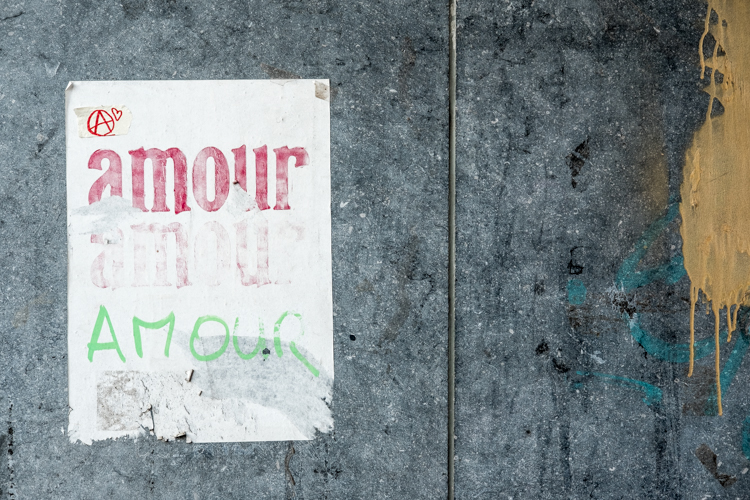 25_12
It was a most pleasant dinner. The food was delicious and cheap, and these children, playing in the middle of the street, provided entertainment and photo opportunities: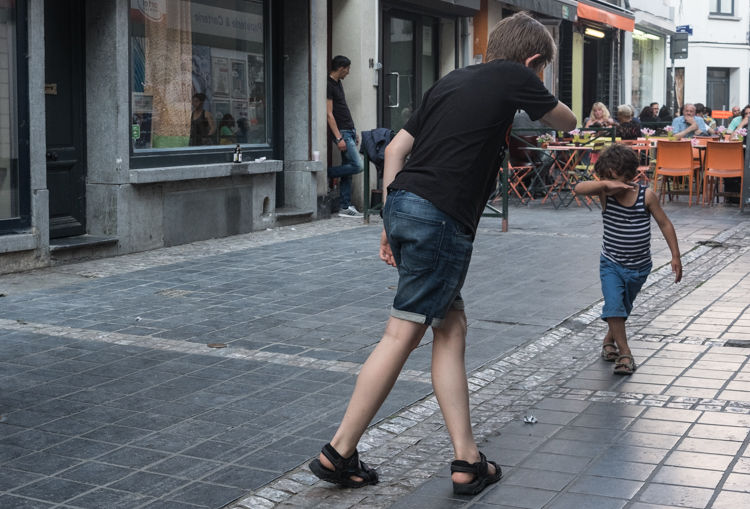 25_13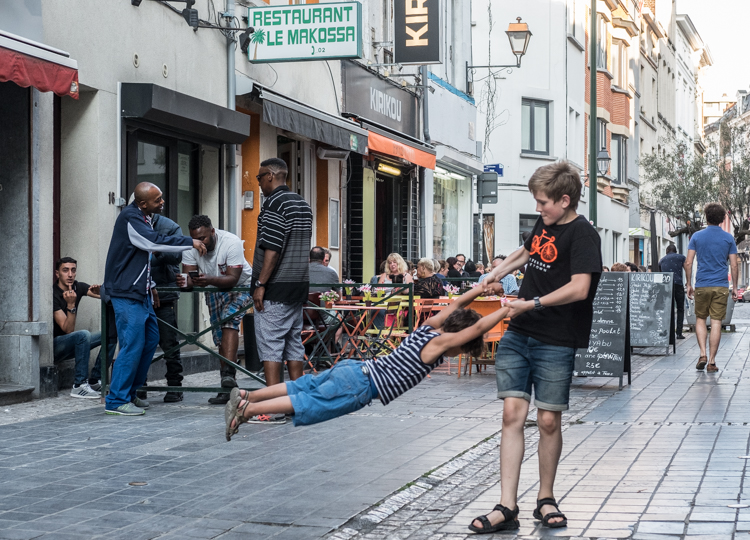 25_14
Tuesday morning, near Gare Centrale. Like most other cities, Brussels has a bike-rental scheme: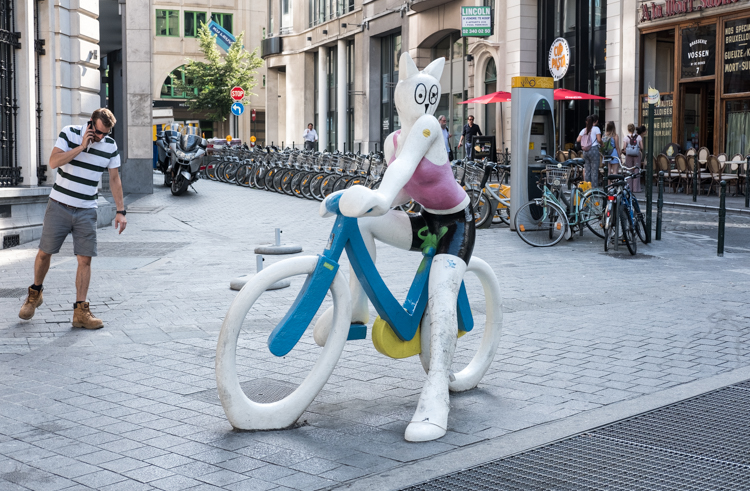 25_15
I attended my meeting later on Tuesday, in the Council building named after the Flemish 16th century philosopher Justus Lipsius (who, incidentally, was born in Overijse, the village just south of Brussels where I lived from 1995 to 2000):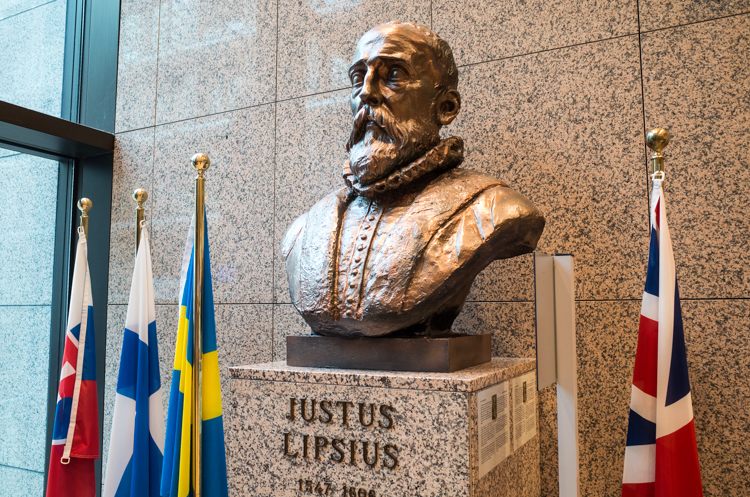 25_16
Afterwards, I walked around some more. Here, a small dog is coming in for landing on Boulevard Anspach: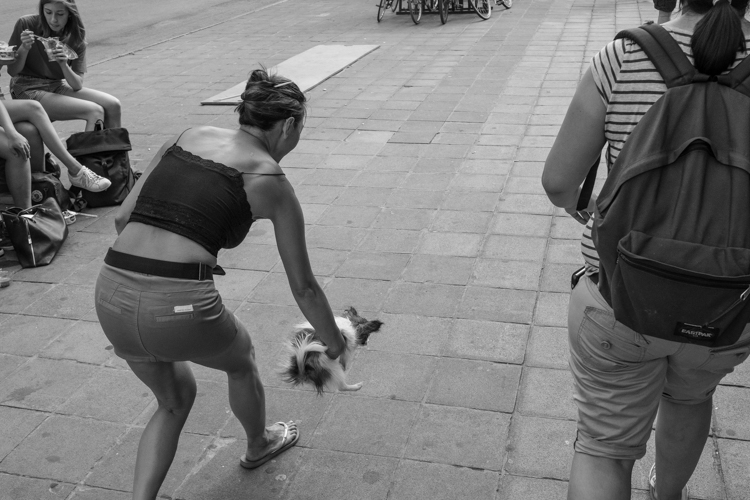 25_17
I finished the evening at Brasserie Merode, a bar with nice decor…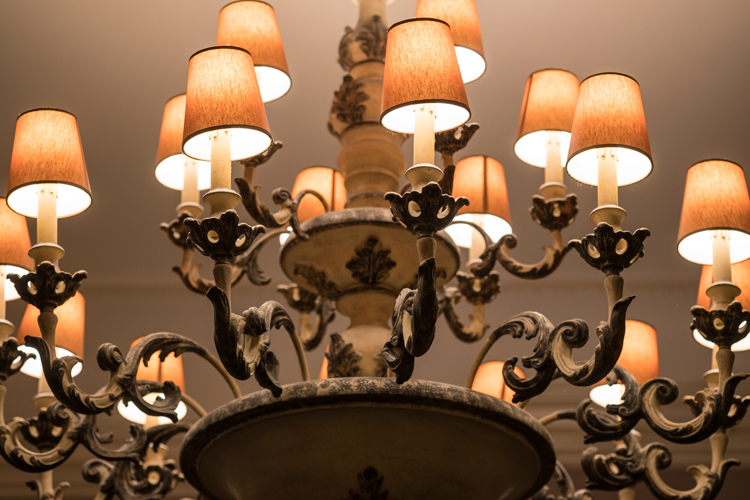 25_18
…but more importantly, a bar where one can find The Holy Grail of beer. This bottle sets you back 12 Euro, but it is worth every sip: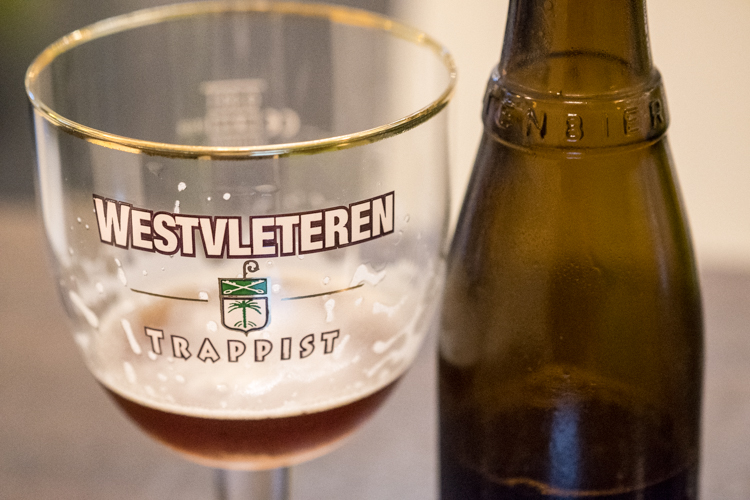 More Brussels photos from the two trips I made there in June are here.
On Wednesday morning I flew from Brussels to Berlin. I arrived at my hotel before noon, and I had the rest of the day off until the evening, when I met up for dinner with my colleagues who had arrived from Alicante.
25_19
Once I had checked into my hotel near Alexanderplatz, I took the metro to Warschauer Strasse, where I knew several interesting spots from previous visits. The first is Urban Spree, a large space full of bars, makeshift art galleries, stages, all very alternative and wonderful: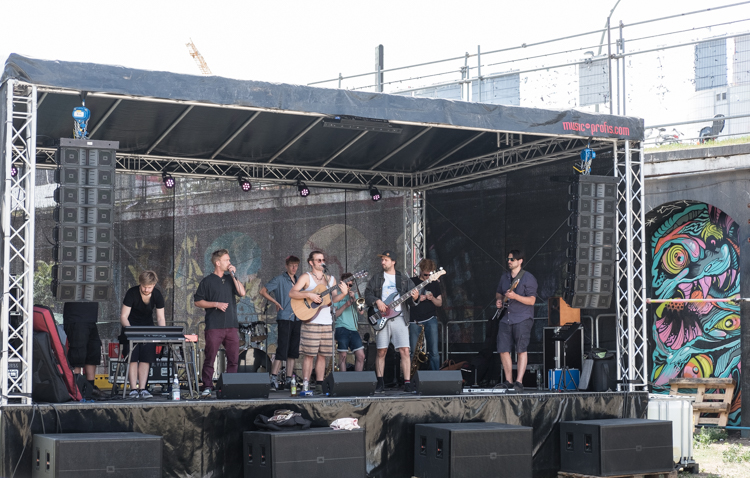 25_20
I enjoyed a pint of the excellent local beer for just €2.50 at this bar: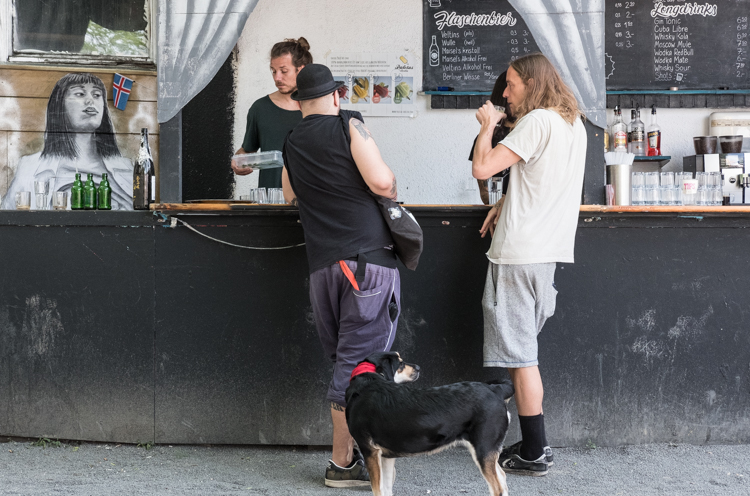 25_21
I then spent the rest of the afternoon visiting two art galleries and the Jewish Museum. The highlight was Berlinische Galerie Museum für Moderne Kunst: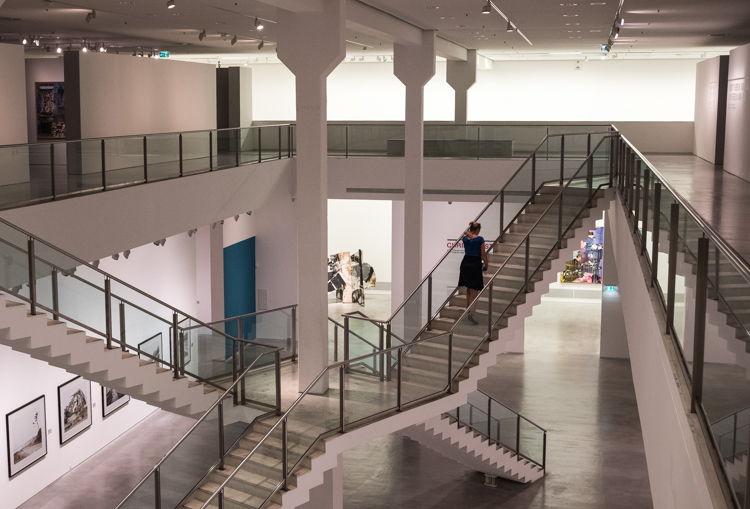 25_22
And in the evening I had a nice dinner with my colleagues. Here, Claire. She and some of the others had worked really hard since Monday, making sure everything was ready for the big conference we were organising Thursday and Friday. Now was the time to relax a bit: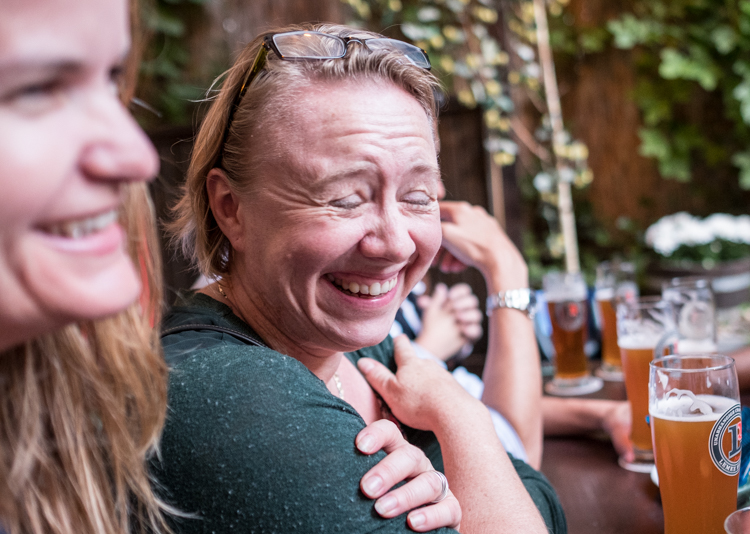 25_23
It is now Thursday morning, and I am at the venue of the conference, Café Moskau, a place dating back to Communist times, with an interesting history: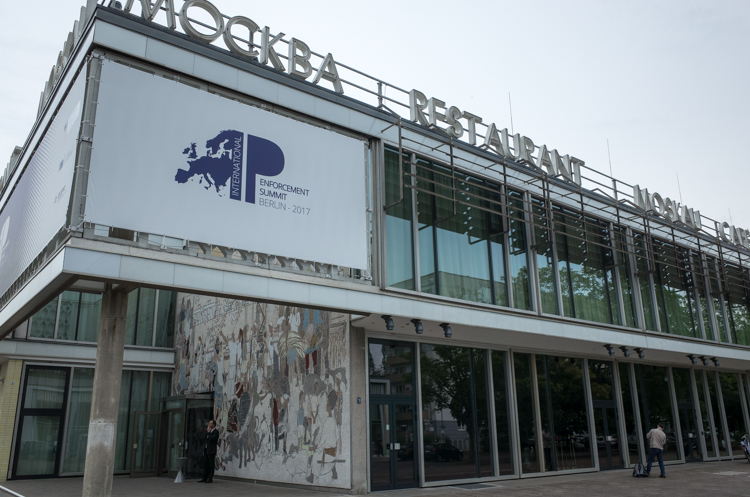 25_24
The TV tower on Alexanderplatz, the pride and joy of the defunct DDR, is visible from almost everywhere in what used to be East Berlin: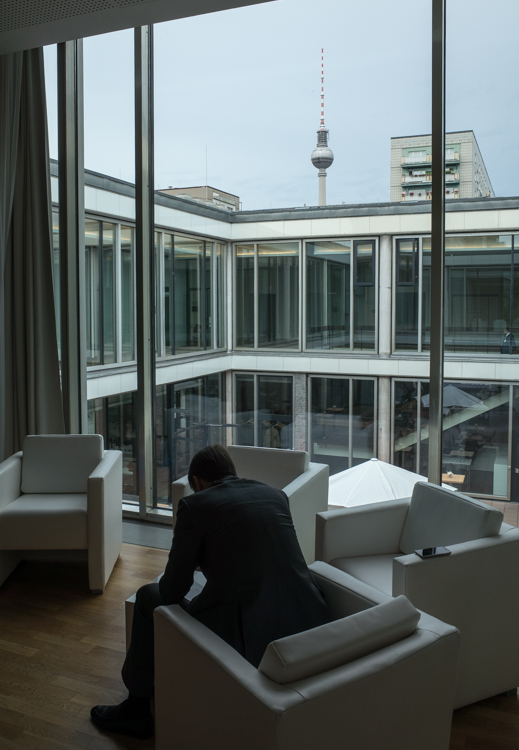 25_25
Stephanie and Claire, checking the last details: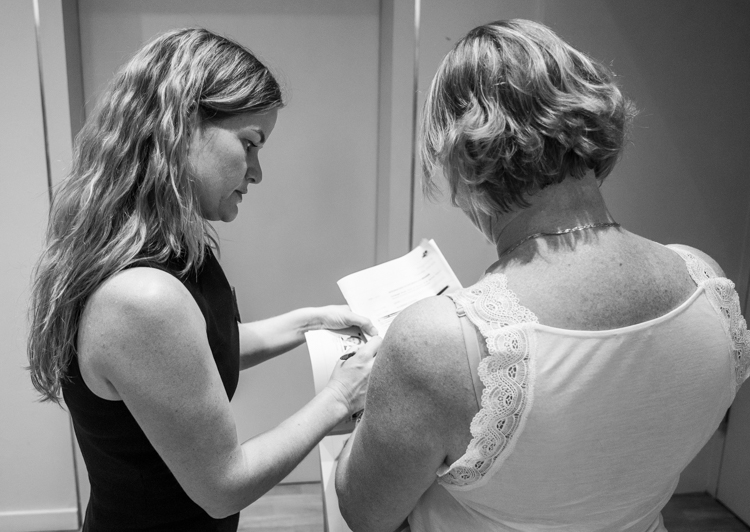 25_26
This is where I spent most of Thursday and Friday. Here, French senator Richard Yung speaks in a panel. He was actually very erudite and interesting (and spoke very good English):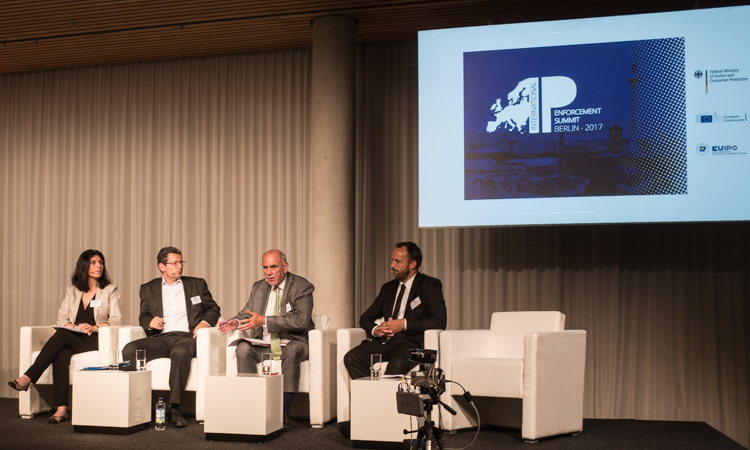 25_27
In contrast, this Chinese deputy director of their IP office was wooden and boring, just reading his Powerpoints without making much eye contact with the audience. This is how Chinese officials usually speak in public, in my experience: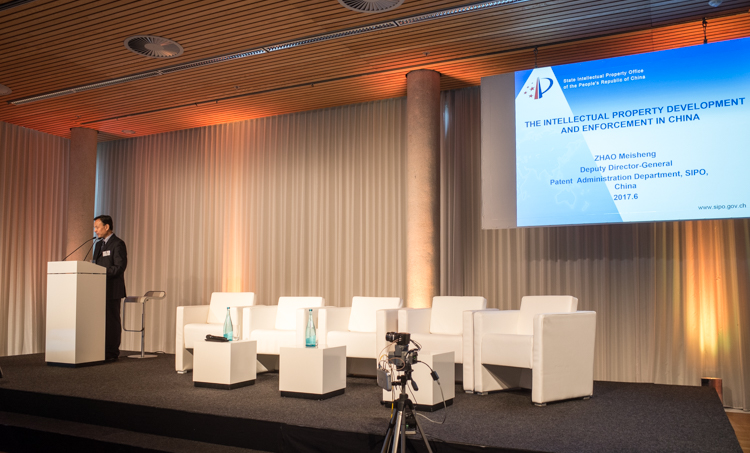 25_28
Our office and the OECD launched a major study on trade routes used to ship counterfeit goods. Here I immodestly pose in front of the "totem pole":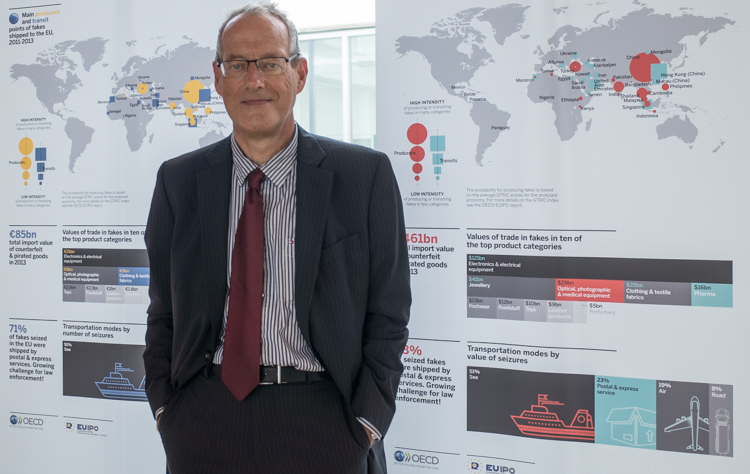 25_29
Claire interviews a representative of European Digital Rights, one of the civil society stakeholders of our office, while Pierre records the interview. We use those videos on our web site, as part of our annual report and similar uses: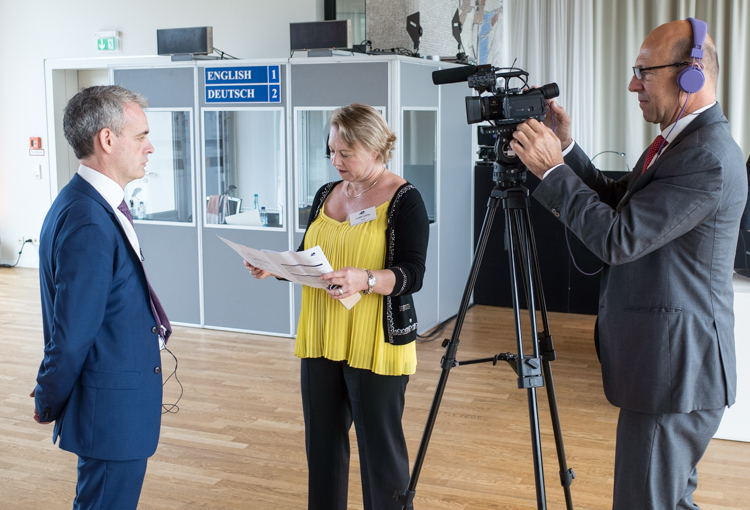 25_30
Pierre is the guy who always takes photos or records videos of others, so he is always happy to get some photos of himself in action: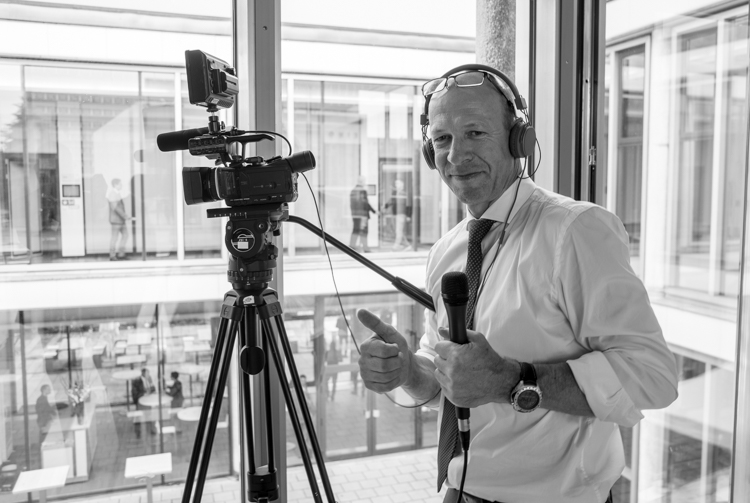 25_31
Our joint study with the OECD was presented at a panel session which I chaired. Afterwards, the main author, Piotr Stryszowski from the OECD (yes, a fellow member of the Polish economist mafia) chats with members of the audience:

25_32
Afterwards, Piotr and I went for a beer at Hackerscher Markt, just 300 meters from our hotel: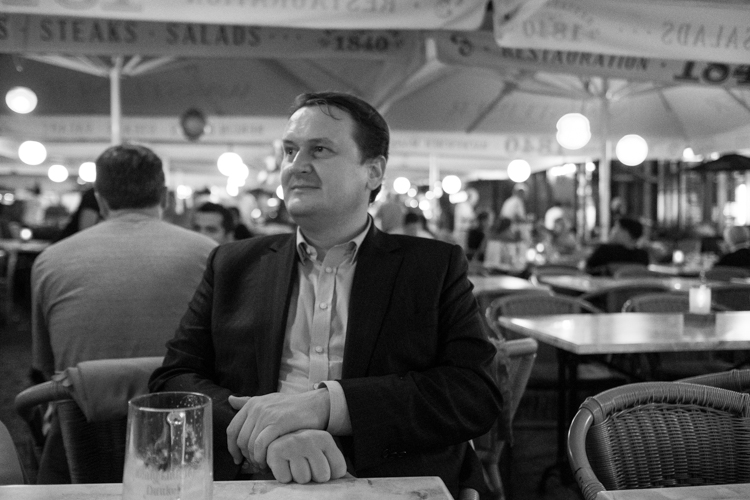 25_33
And a good thing that we were close to the hotel, because while we were sitting at this bar, the skies opened up. This was the only spell of bad weather the entire week: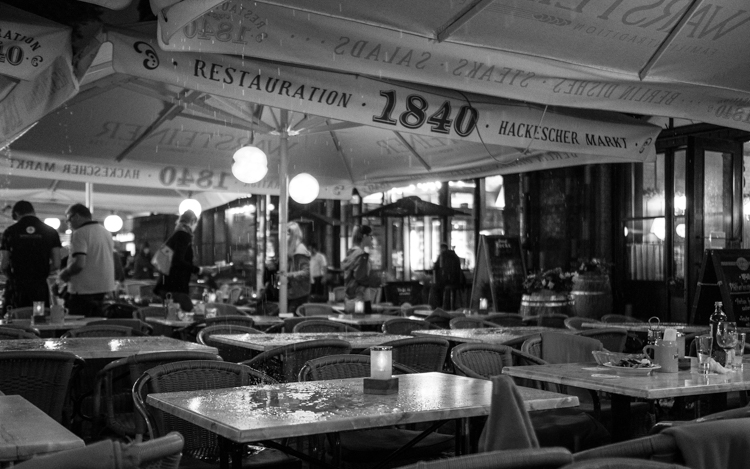 More photos from Berlin can be seen here, including some of the wonderful art and architecture I enjoyed on the first day.
25_34
The conference ended on Friday afternoon, and I took the train to Görlitz, the border town (called Zgorzelec on the Polish side). The 2-hour train ride was not that pleasant. The train was very crowded, although I did derive some amusement from looking at this group of young people, apparently on their way home from some fair:

25_35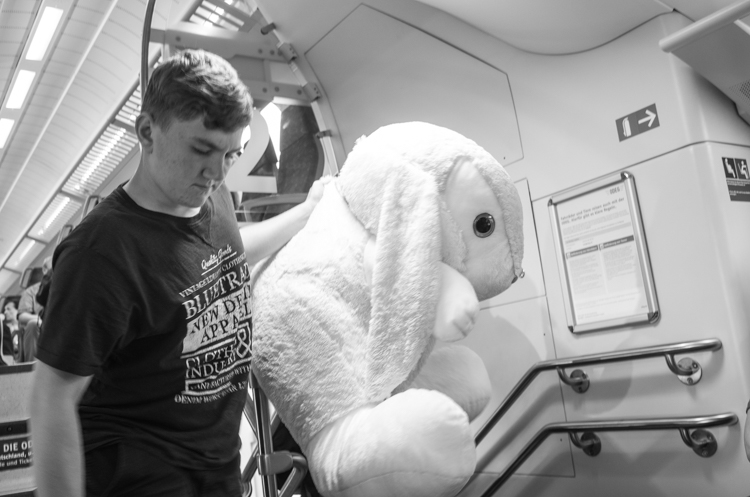 25_36
My sister and brother-in-law met me in Görlitz, and we drove the 180 km to Wrocław, where I was going to spend the weekend. Around 7 p.m. we are in their apartment in central Wrocław, and my brother-in-law raises a glass of vodka to toast my visit: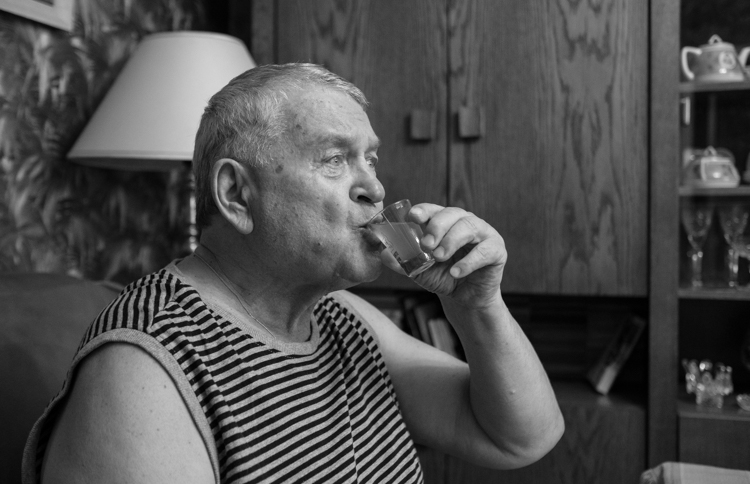 25_37
My sister had made chłodnik, a Polish vegetable soup popular in the summer. It is made the day before and eaten cold from the fridge. Kind of like "iced borscht":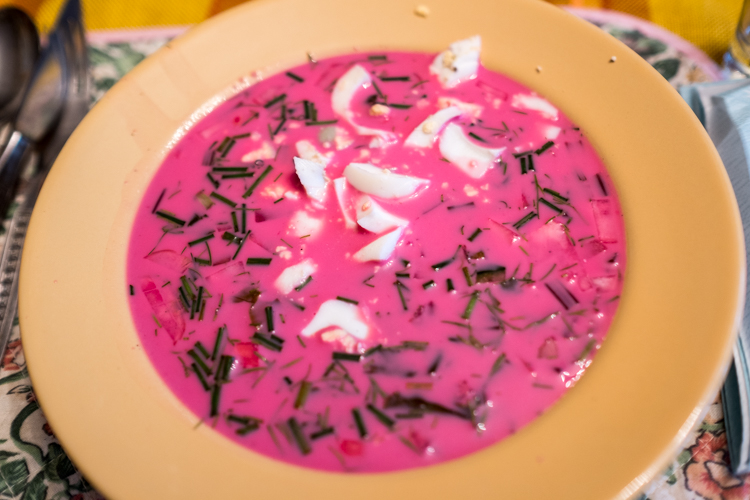 25_38
I always enjoy the evening view of the Ronald Reagan Circle from my sister's 11th floor balcony: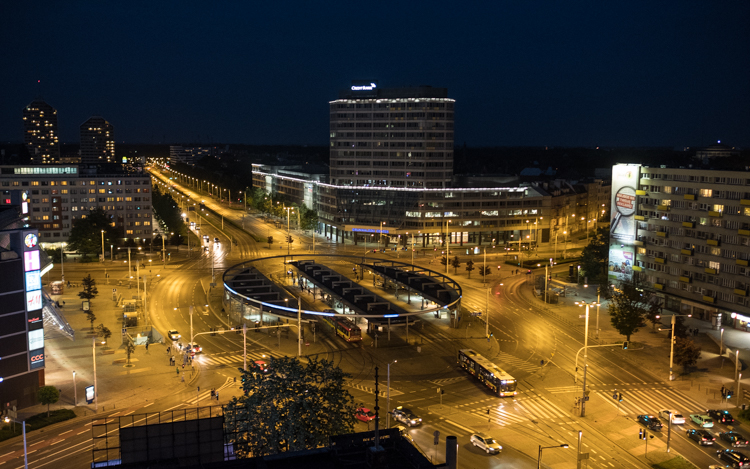 25_39
The neighbouring apartment buildings on Saturday morning. They were built in the early 1970s or late 1960s and are considered a classic example of the architecture from that period. They have recently undergone a thorough exterior cleaning and restoration. In popular parlance they are known as sedesowce; "sedes" means "toilet seat" in Polish, and I suppose the expression alludes to the shape of the balconies: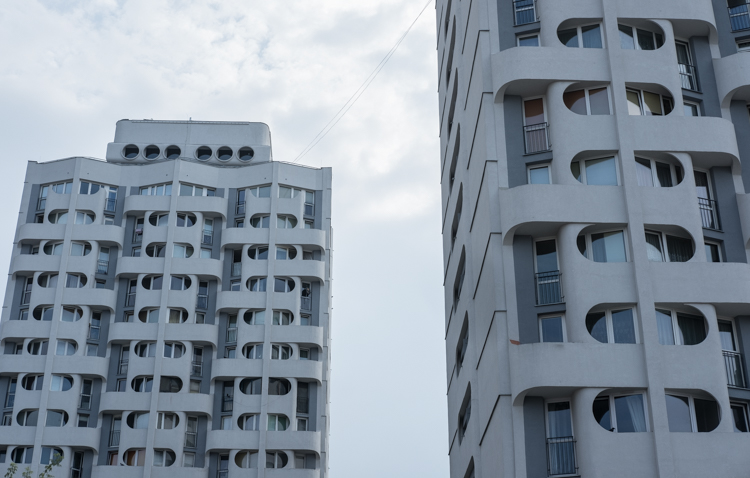 25_40
Later on Saturday morning, my sister and I drove to the village of Zachowice, about 30 km south of Wrocław, through fertile landscapes like this: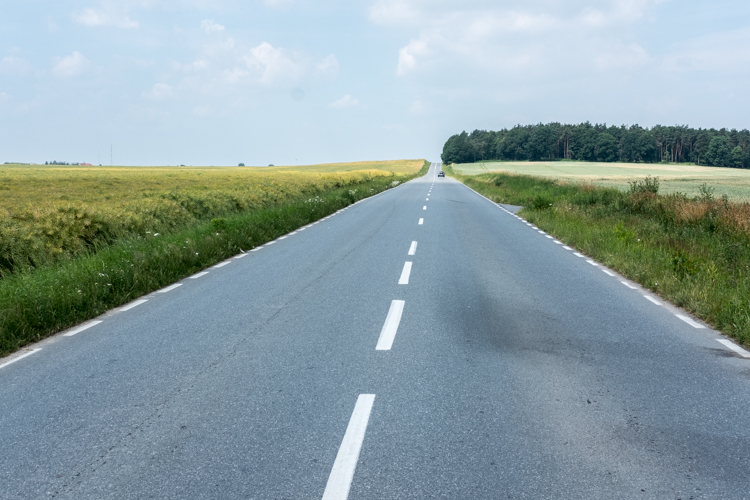 25_41
Our destination was a vineyard called Adoria. I had tried their excellent wines before and wanted to pay them a visit. Most people are surprised when they hear of Polish wine, but this is one of the few positive consequences of climate change: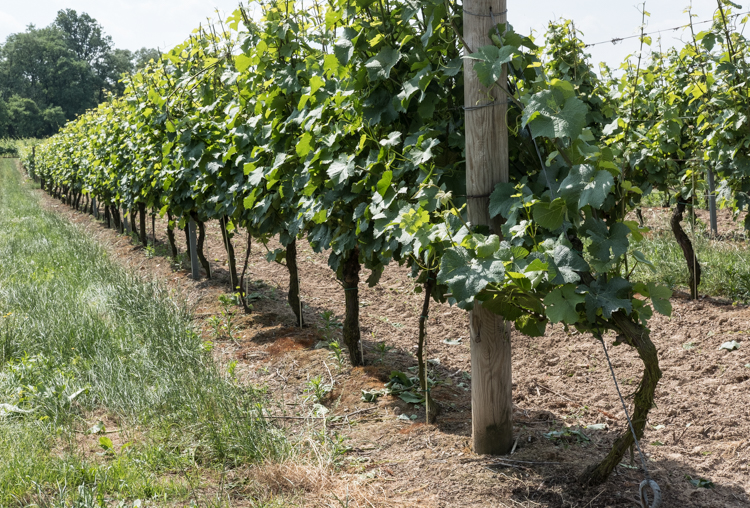 25_42
The vineyard has two fierce-looking guard dogs which on closer inspection turned out to be completely friendly. It was a hot day, so they were just lounging under the wine tank: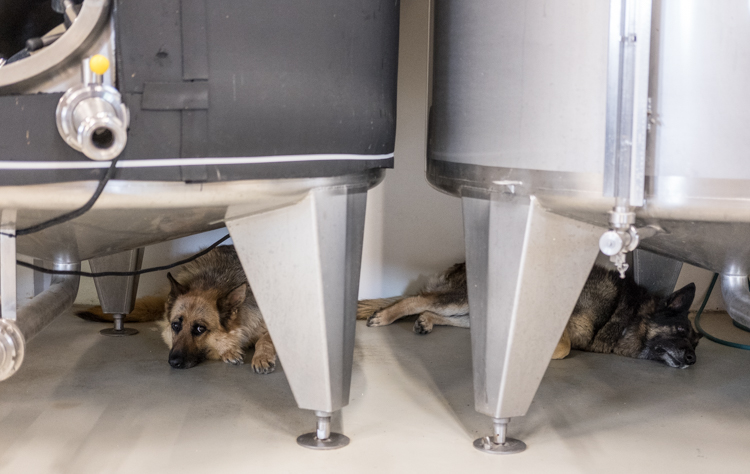 25_43
The owner of Adoria is an American, Mike Whitney. Originally from California, he worked as a winemaker in Washington state before moving to Poland (the reason, unsurprisingly, is that he married a Polish woman):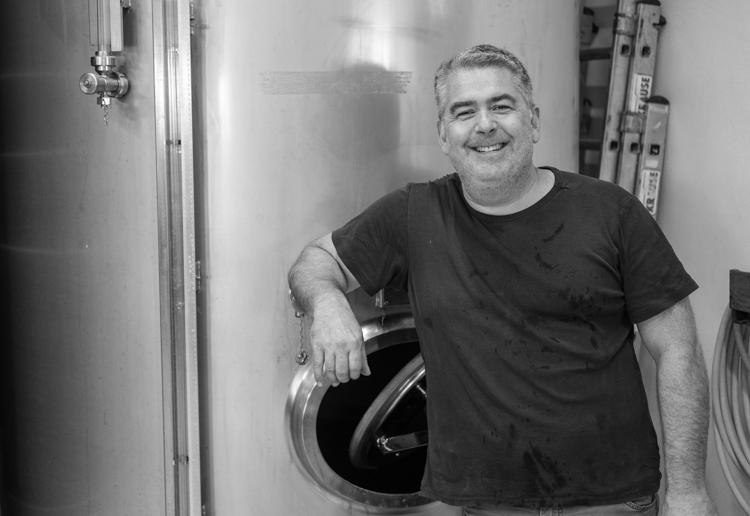 25_44
Back in Wrocław, I crossed the underground passage to the shopping mall to buy something. On the way, I photographed this small tribute to Ronald Reagan. He is a hero in Poland, widely seen as the man who won the Cold War, culminating in the fall of Communism in 1989: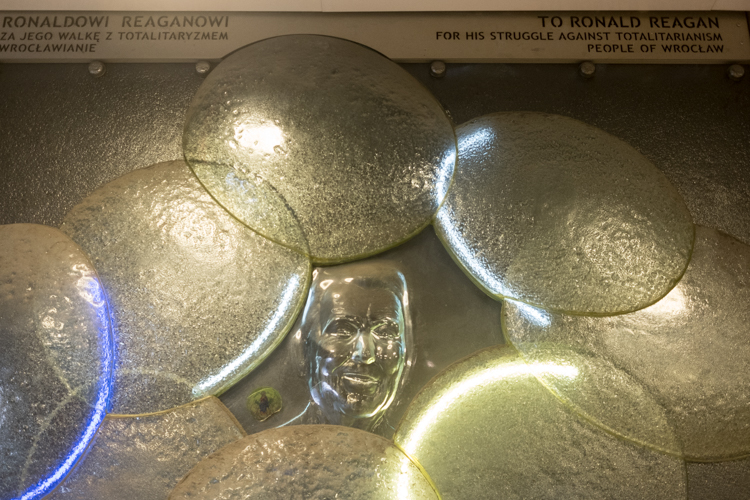 25_45
Another piece of America in Wrocław, this time in my sister's garage (the fridge is there mainly for beer), a souvenir I brought with me from a Phillies game during a visit to Philadelphia a couple of years ago: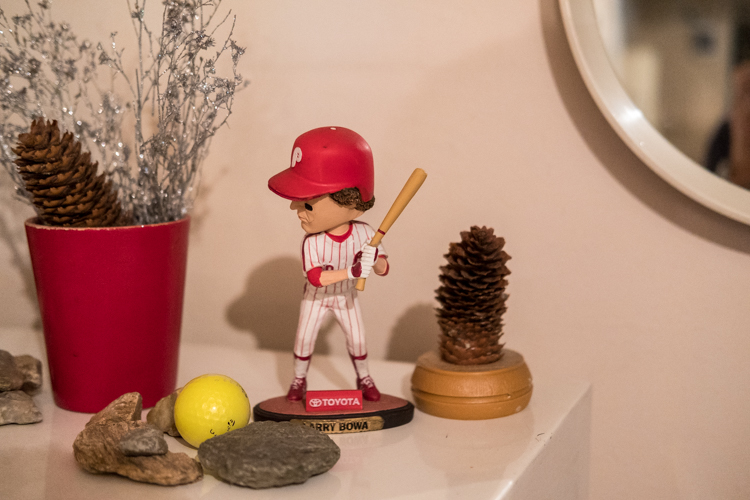 25_46
Funny restaurant sign in the centre of Wrocław. "Oh my goat" refers to a vegetarian burger with goat cheese: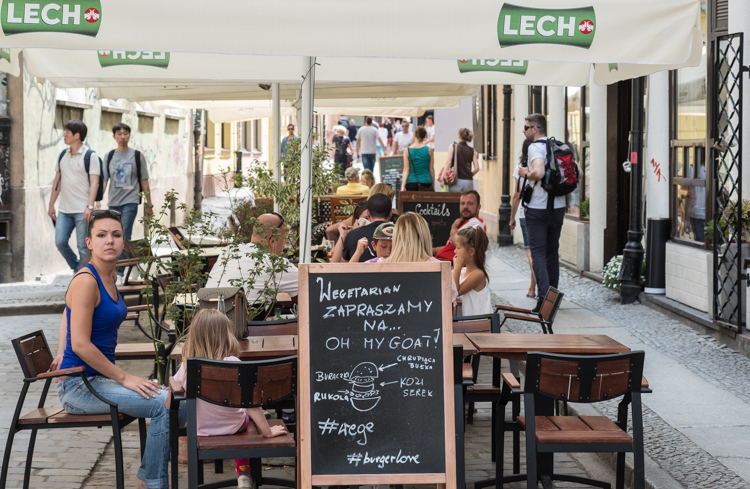 25_47
Old and new retailing; fresh strawberries being sold across the street from a modern shopping mall on Plac Grunwaldzki: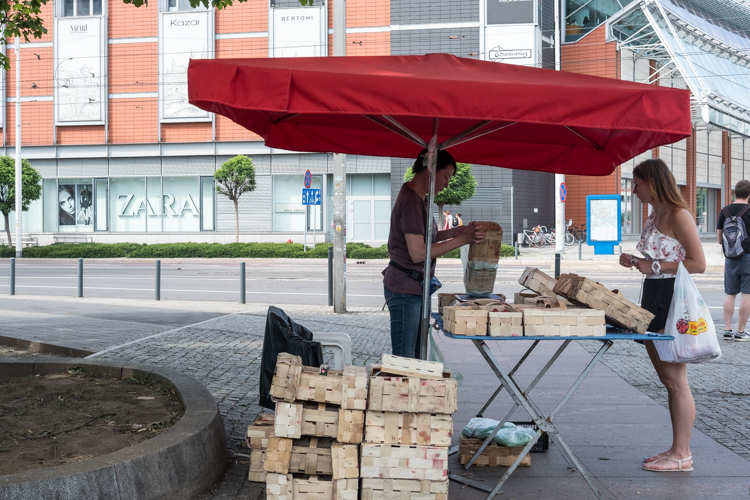 25_48
While the apartment buildings on Plac Grunwaldzki have been nicely renovated, the same cannot be said about the esplanade running alongside. Nevertheless, it too is changing. When I was last here in October 2015, there was a mobile phone repair shop and a pawn shop here. Now there is a very nice and inexpensive vegan restaurant: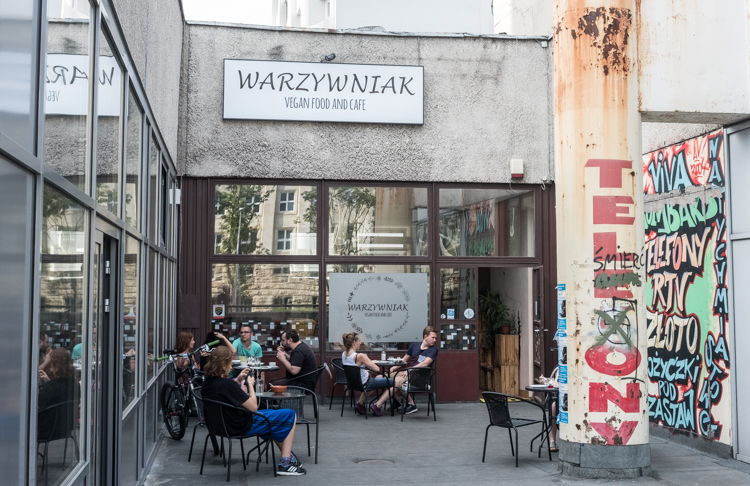 25_49
I bought this delicious vegan tortilla for 8 złoty, about 2 Euro, and took it upstairs as an appetiser: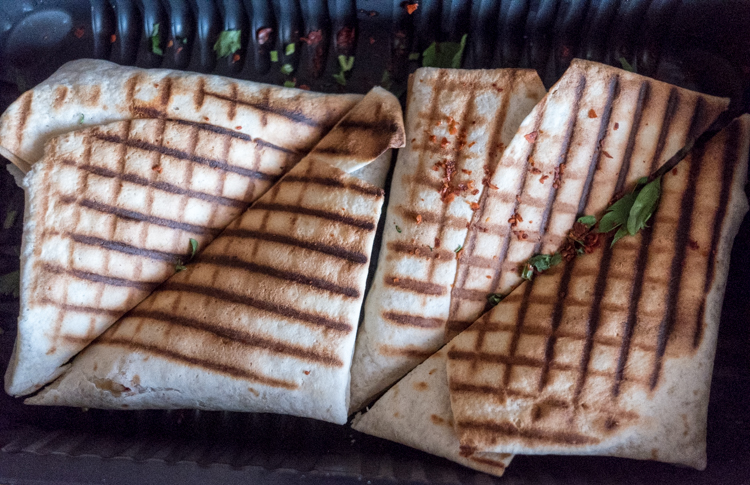 25_50
And then the sun started setting on a very nice Saturday in Wrocław: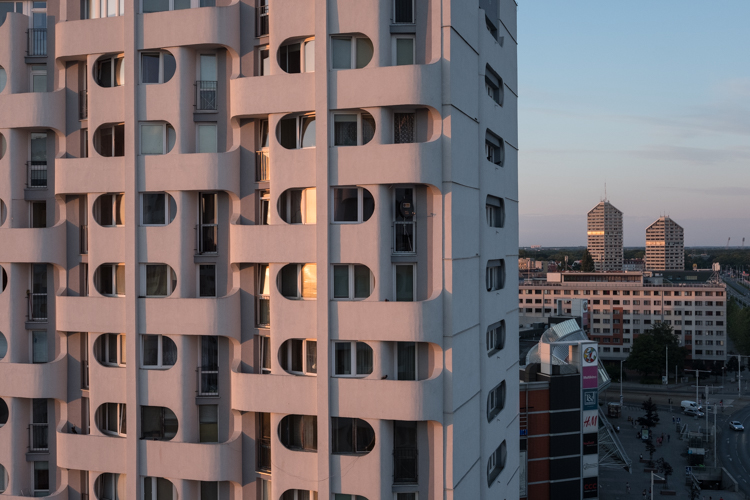 25_51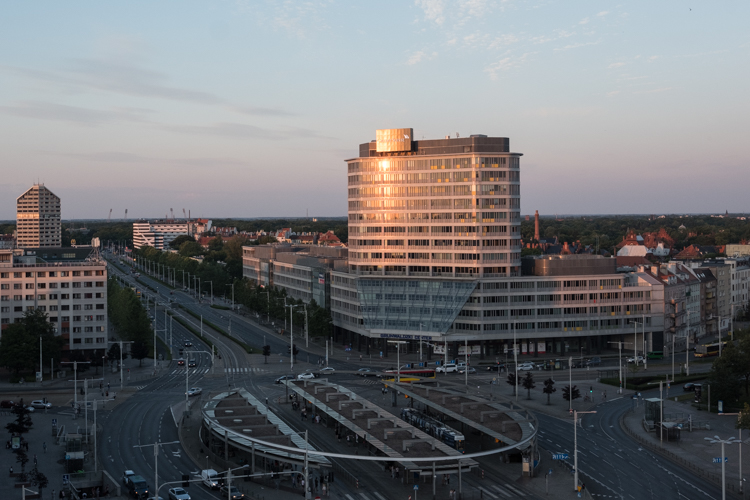 25_52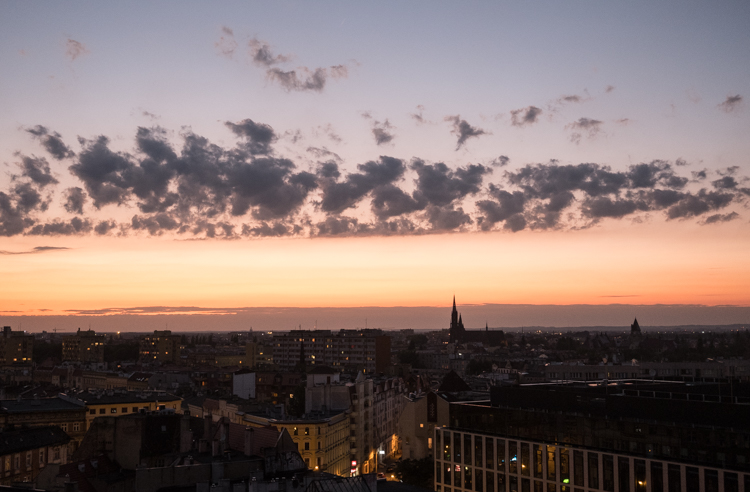 More pictures from Wrocław are in this gallery.