A quiet week with mostly work, exercise and other aspects of daily life. So most of my pictures are from around the city, and from the surrounding countryside, the latter taken while cycling.
36_1
The top of the Esplanada de España, Alicante's main pedestrian street along the waterfront, with the ubiquitous lottery vendor: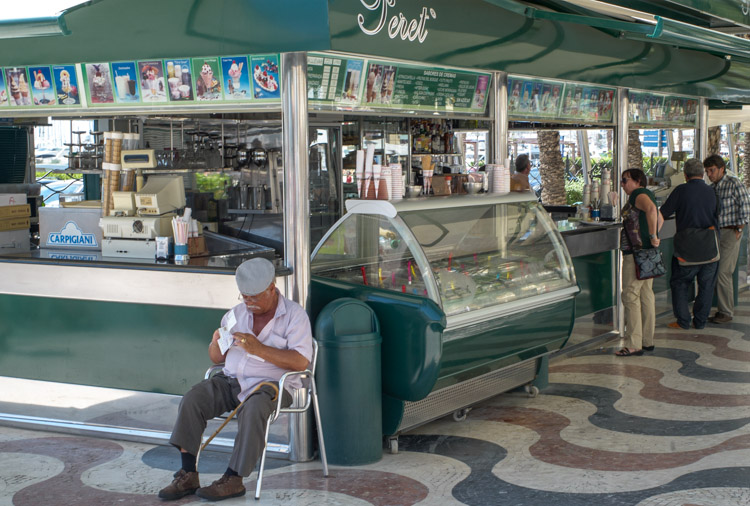 36_2
Blue tree near Aigües in morning light. To avoid the afternoon heat, I have been cycling before work during the past couple of weeks:

36_3
The plaza in Aigües, still decked out for fiesta: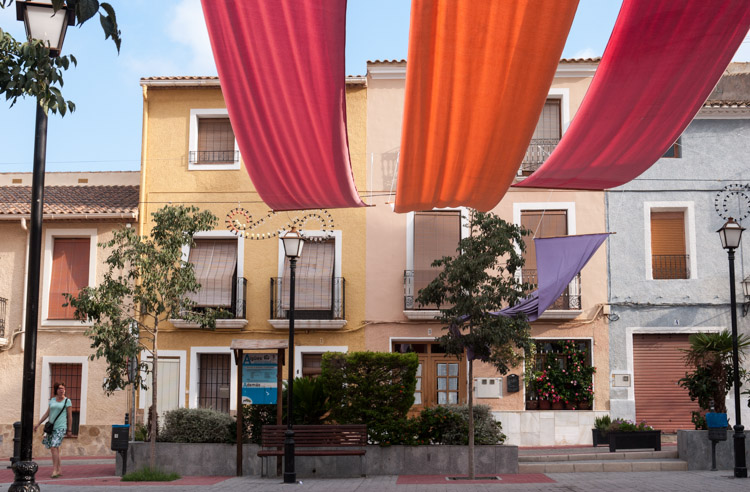 36_4
The drought just keeps its grip on our part of Spain, and the reservoirs keep getting lower: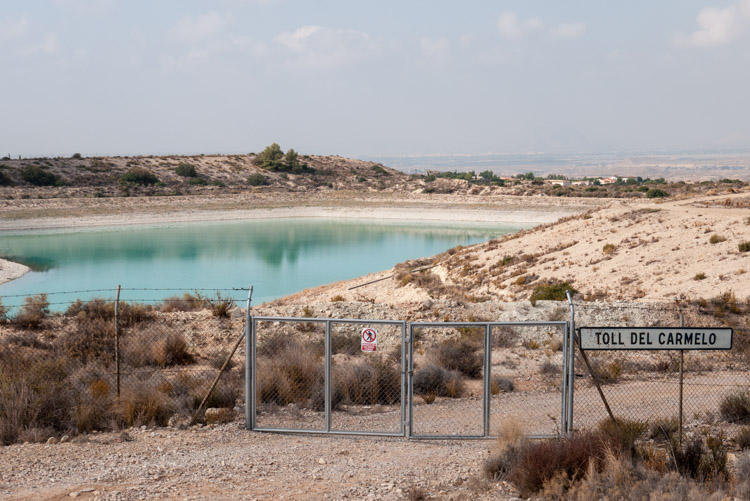 36_5
So, to conserve water, I went to El Rincón de Cerveza in Elche to stock up on quality beer: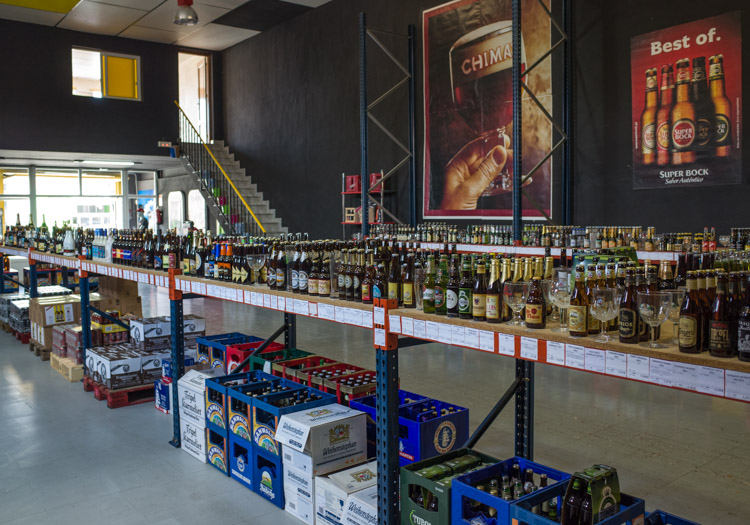 36_6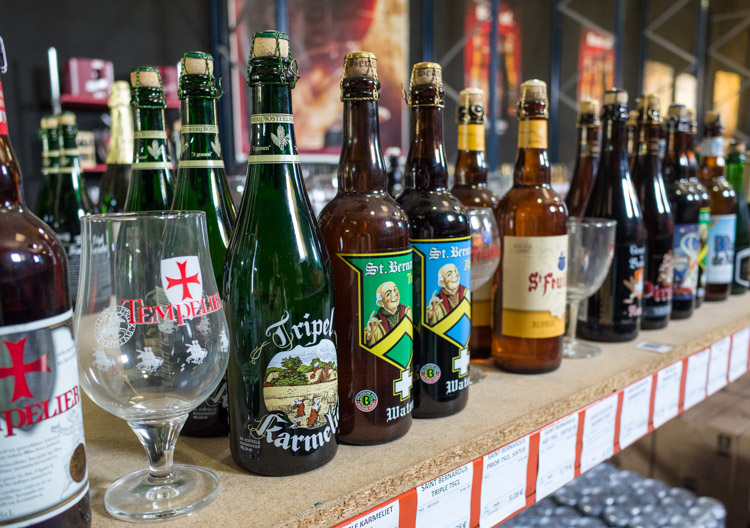 36_7
Tagliatella, a pizzeria in our neighbourhood. Their stuff is excellent, fresh and light, with quality ingredients. It is both a sit-down and takeout restaurant: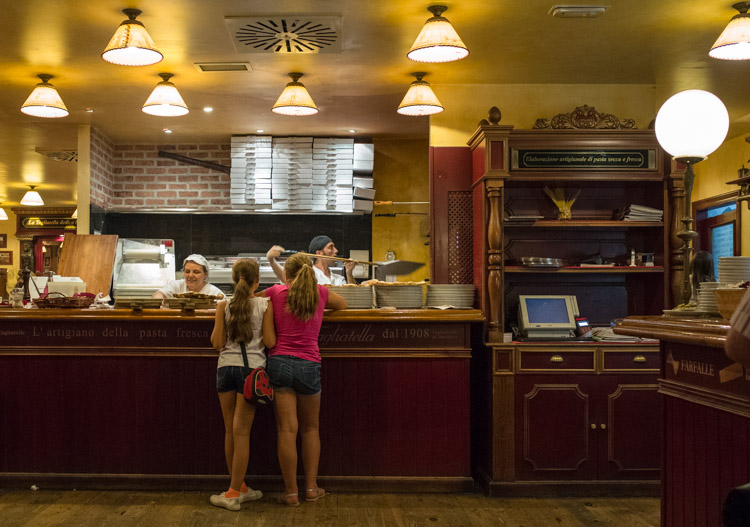 36_8
Another neighbourhood picture. Dog communication outside the Mercadona supermarket: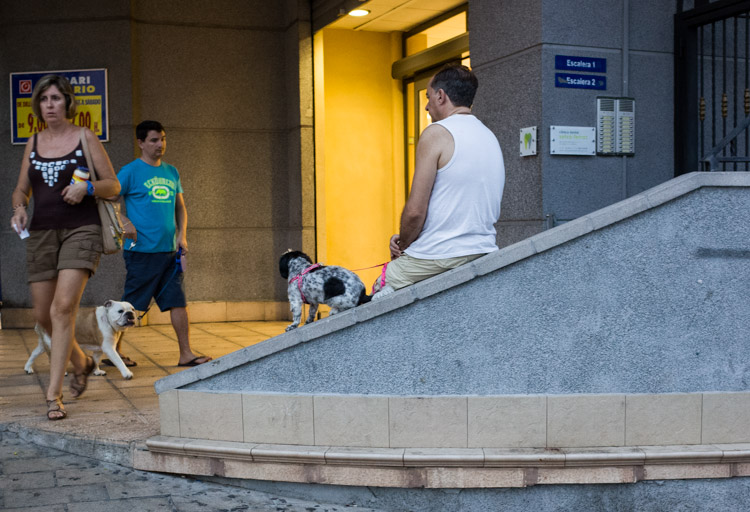 The remaining five pictures are from downtown Alicante.
36_9
This is Seneca square, a park which was opened this summer on the site of the old bus station. This is a low-income part of town, and some kind of recreative space is badly needed here. At the same time, the surrounding streets have been made more cyclist- and pedestrian-friendly by widening the sidewalks and lowering the speed limit to 30 km/h: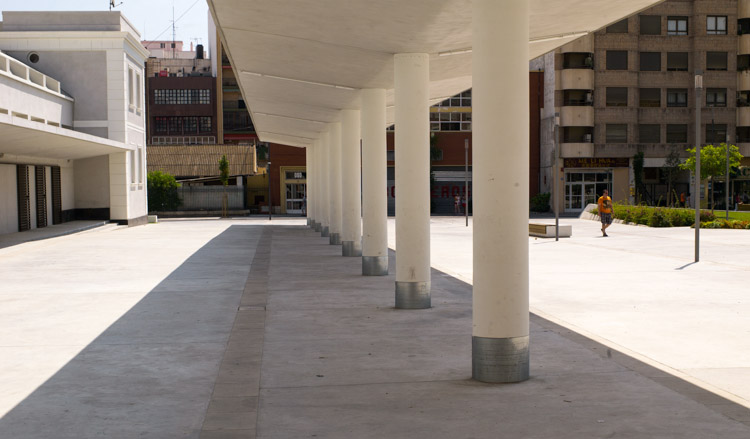 36_10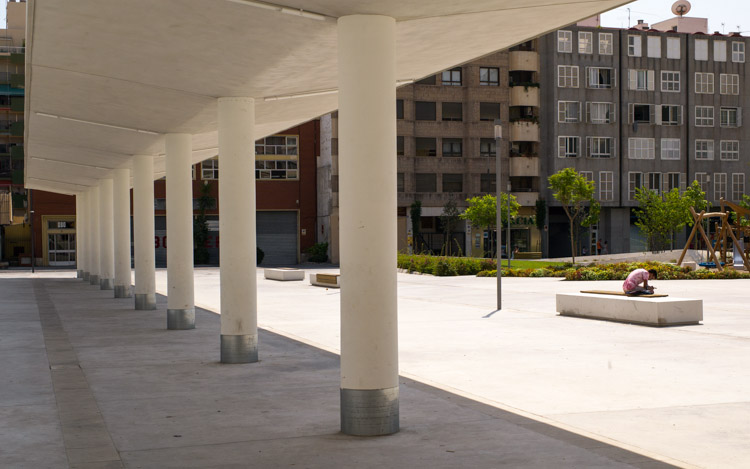 36_11
Parts of the square are constructed with skateboarders in mind:

36_12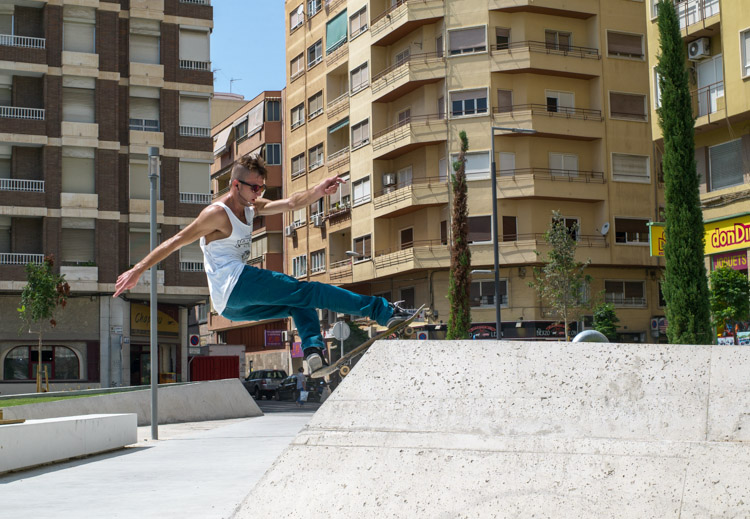 36_13
Skater and spectators: