We have had really nice weather the past couple of weeks. Some people's instinct is to head for the beach when the sun is shining. I prefer to go to the big cities like Utrecht and Amsterdam to watch the human traffic. The women are scantily clad, the couples are amorous, the beer is deliciously cold…In short, this week I present a bunch of city pictures.
I start with five images of couples seen in Amsterdam this past Saturday afternoon.
Main
On a bench outside the American bookstore:


The alternates:
Alternate 1
Another couple, same bench: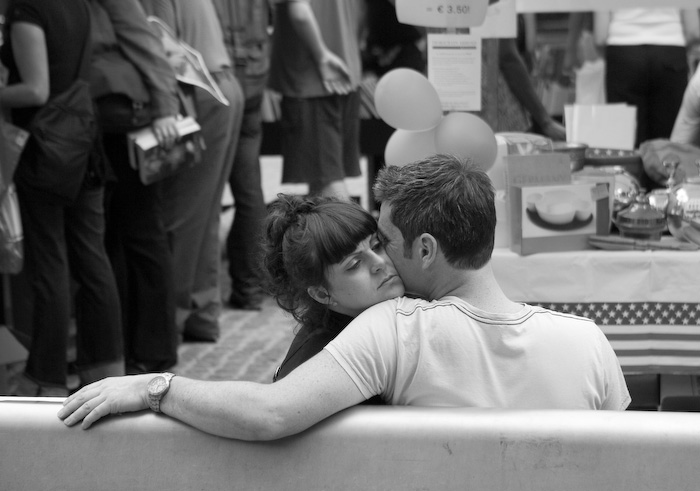 Alternate 2
Love on the square: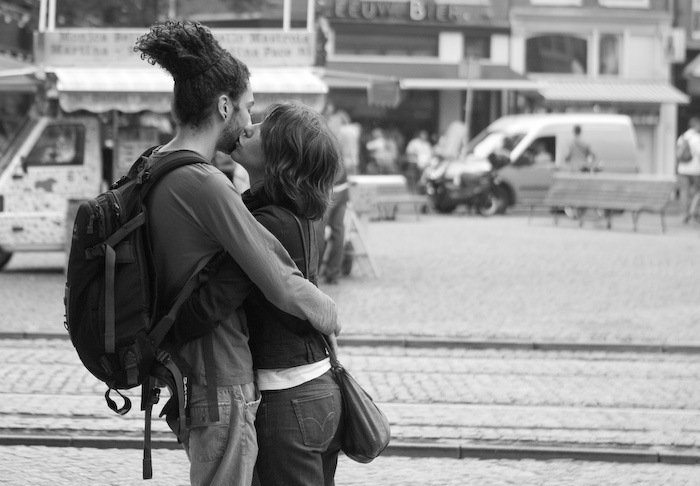 Alternate 3
Chimping together: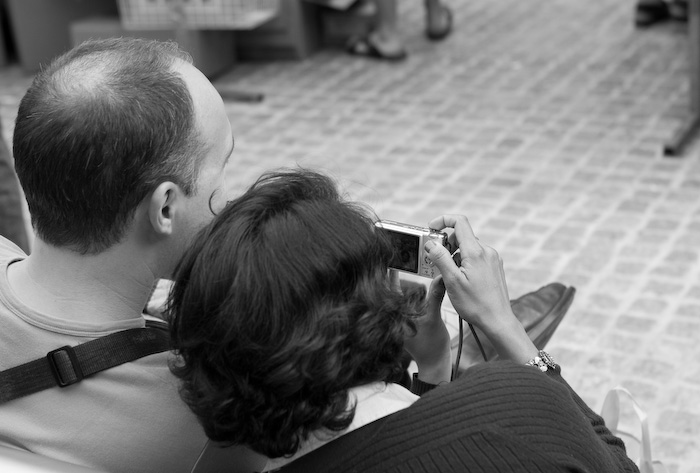 Alternate 4
Contre-jour couple:

The next three pictures are from Utrecht, the preceding weekend. My wife was shopping while I was enjoying a few cold beers at an outdoor cafe and taking pictures.
Alternate 5
Traditional Dutch bar food, bitterballen and other deep-fried snacks: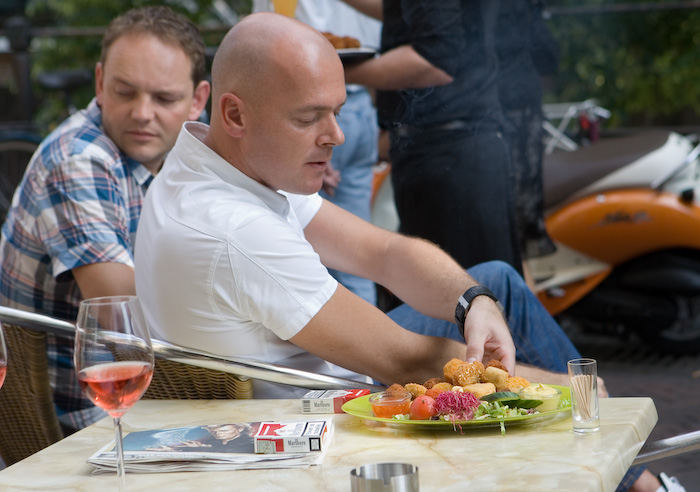 Alternate 6
The two girls in front of me were also having snacks, and their doggie seemed quite interested, but also patient: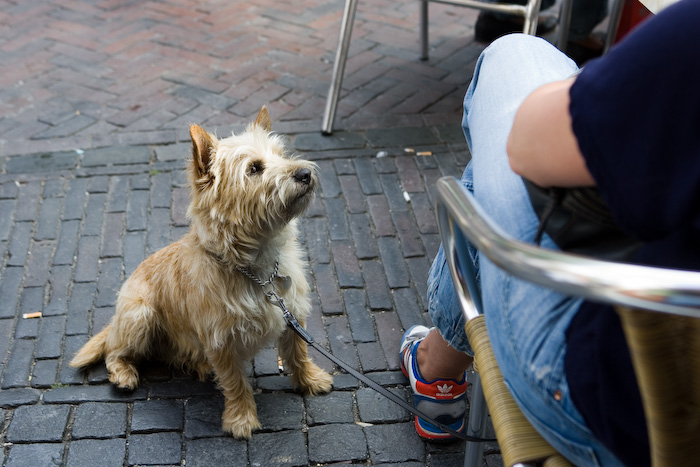 Alternate 7
And the dog's patience is rewarded: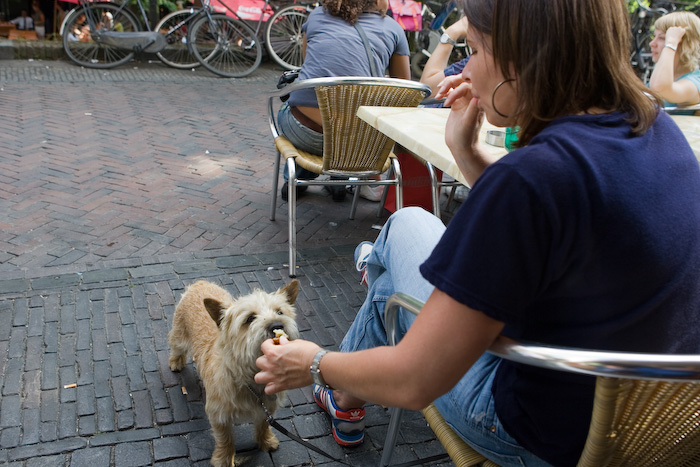 On Saturday morning, I went to see the Fotofestival Naarden together with fellow photographer Michiel Fokkema. For two weeks each summer, the entire town is covered with photographs.
Alternate 8
The locals just go about their daily life: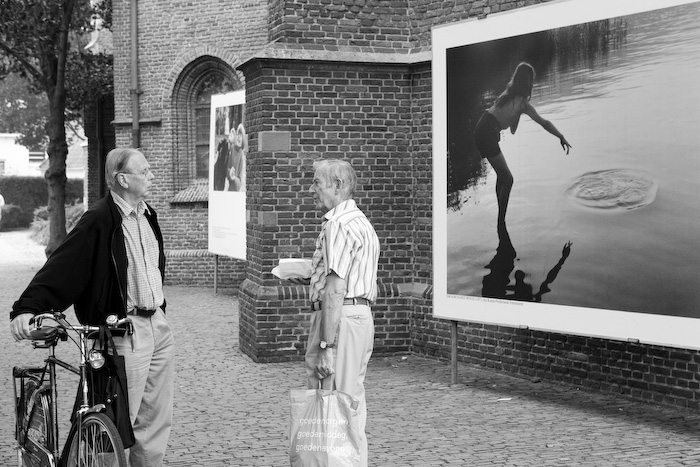 Alternate 9
Michiel tries out a camera; someone should tell him to remove the lens cap:

For the last two images, we go back to Amsterdam Saturday afternoon.
Alternate 10
A chic lady: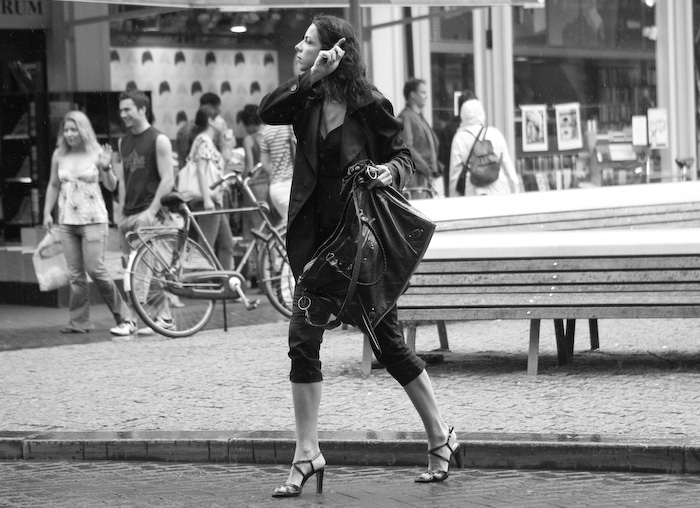 Alternate 11
A man browses the newspapers at an international newsstand: