The third week of December was the last full week of work before the Christmas break, so it was a rather busy week, trying to finish up certain things before the end of the year. But there was some time for evening walks in the city, and of course riding the bike too.
50_1:
Alicante continued to be colourful and bright, and I took several walks around the city after work. Here is the "mushroom street":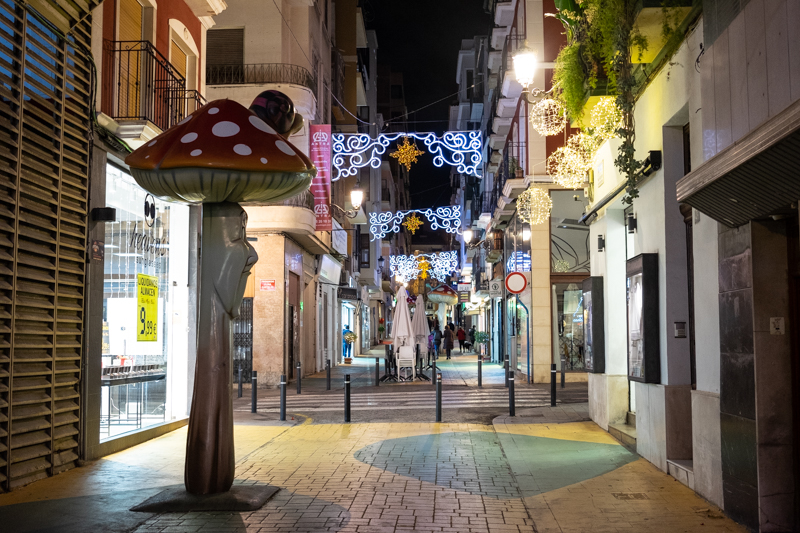 50_2:
The big ornament on Plaza Montañeta continued to be a popular spot for taking pictures: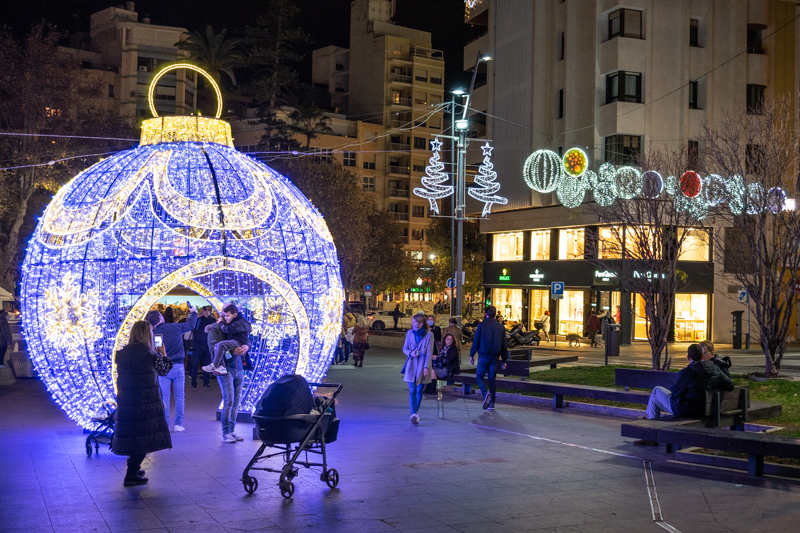 50_3:
On the same square, the nativity display with its four panels also had a steady stream of visitors. This panel depicts the census: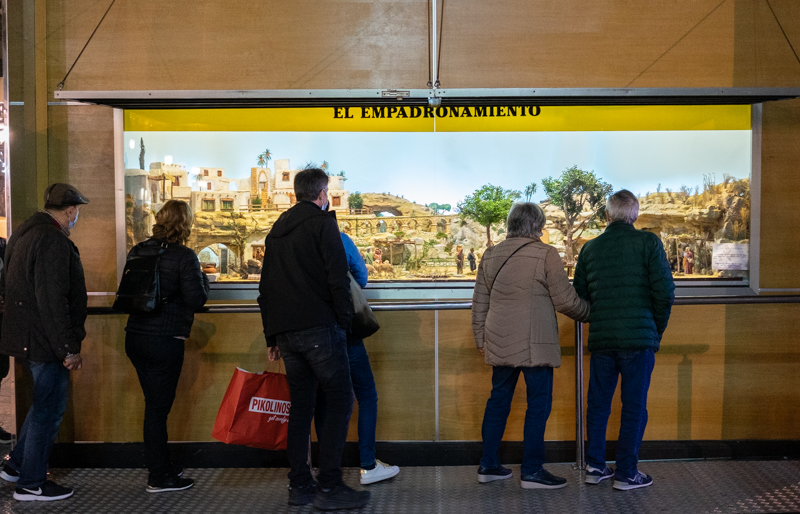 50_4:
And this is the angel informing the shepherds: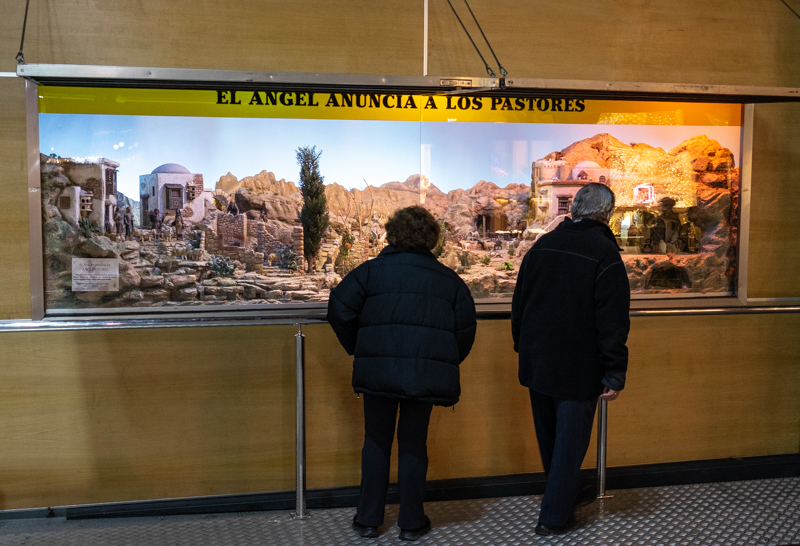 50_5:
Inside the Alicante town hall there is also a nativity scene, with figures made by local artists who specialise in this: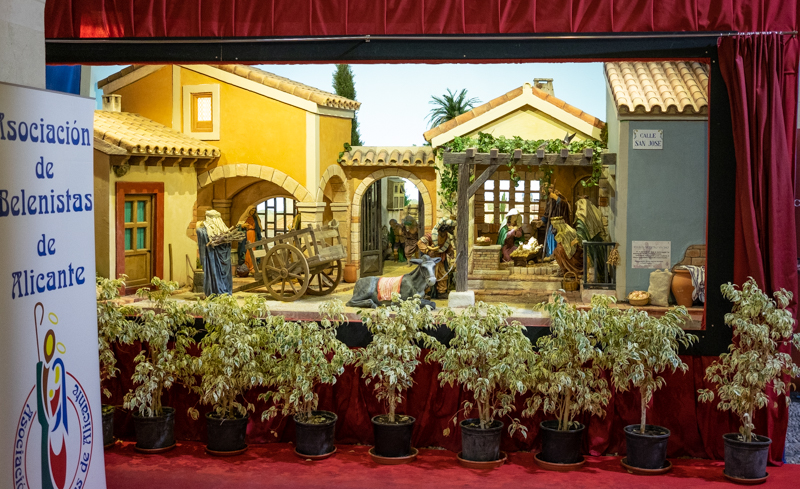 50_6: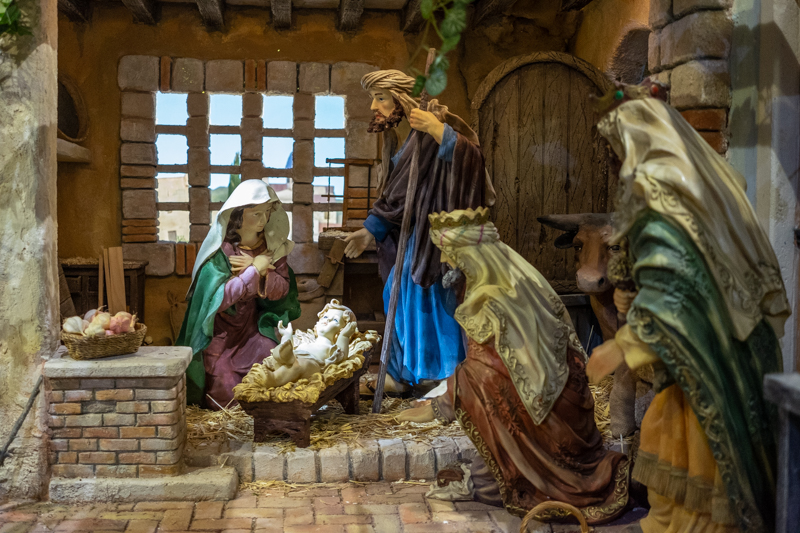 50_7:
Even though I have lived in Alicante since 2007, this was the first time I had actually gone inside the town hall. The main staircase is quite impressive, not least because there is a sculpture by Salvador Dalí, depicting John the Baptist: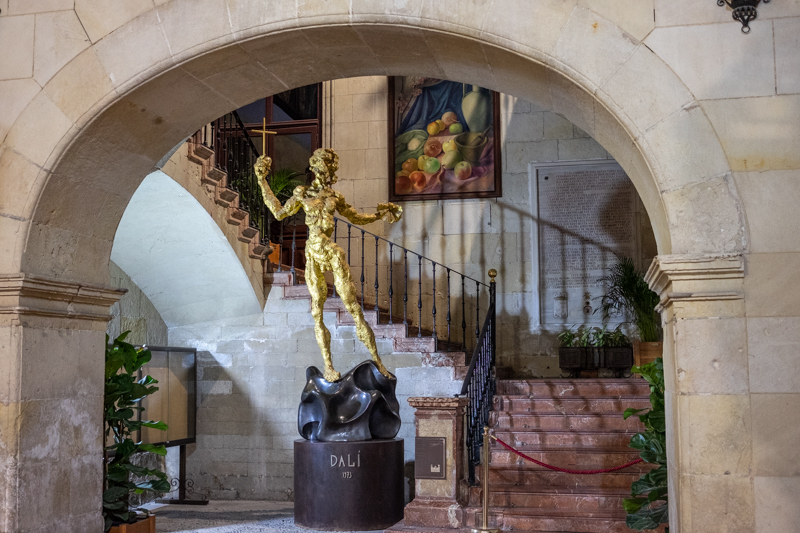 50_8:

50_9:
On the square in front of the town hall, a concert was going to take place later. The musicians were already there, warming up, but the audience was still sparse: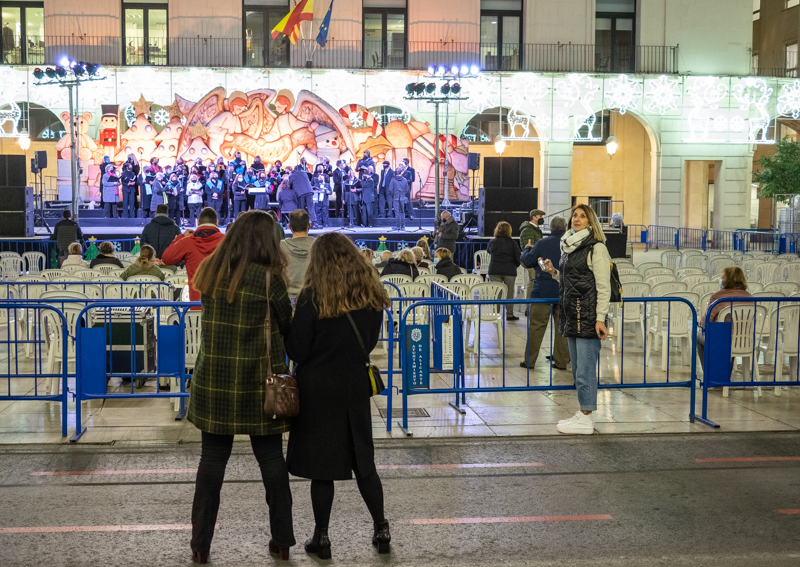 50_10:
Some people were standing around, watching from a distance: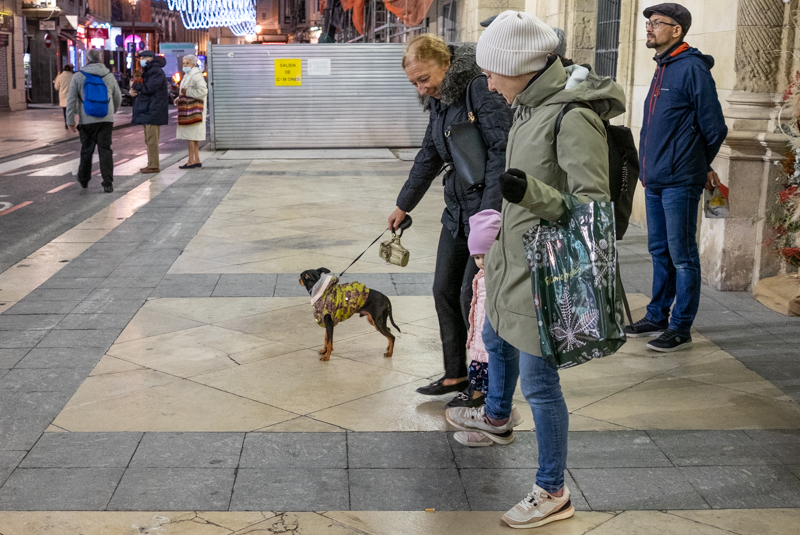 50_11:
On Saturday, I cycled to Villajoyosa, stopping next to a restaurant on the main highway for a short break, and to look at the nice light on a side road leading to the sea: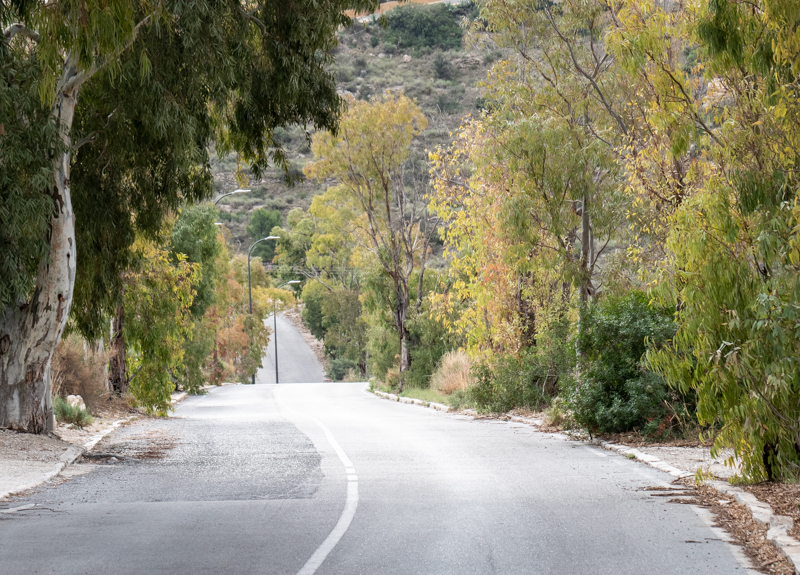 50_12:
There is also a nice view of the coast with the northern suburbs of Alicante: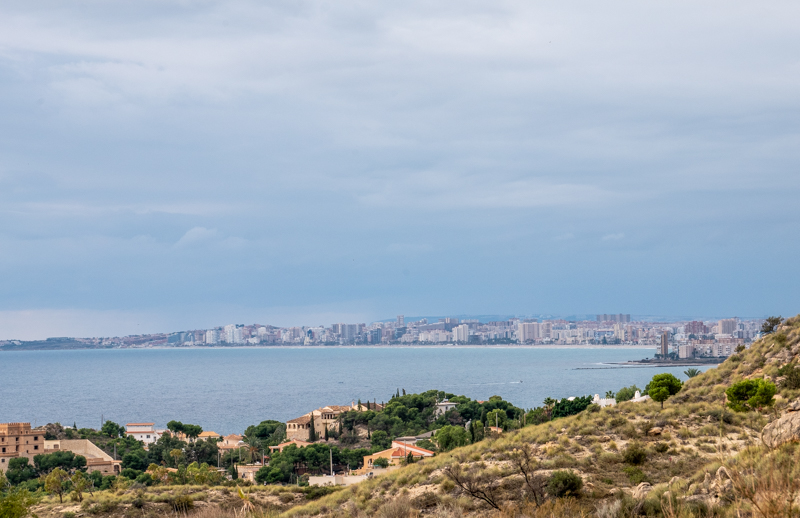 50_13:
The handwritten menu was displayed: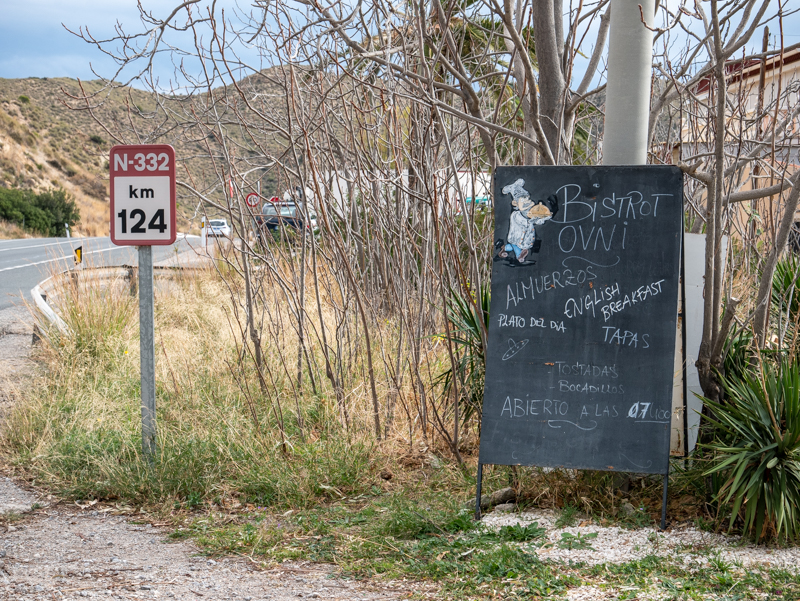 50_14:
But the restaurant had gone out of business, perhaps another casualty of the Covid epidemic: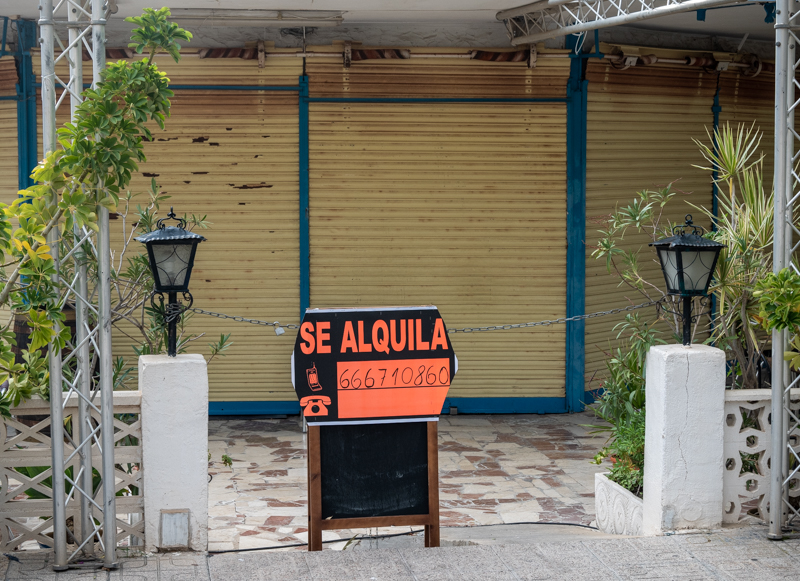 50_15:
The beach in Villajoyosa was almost deserted, this is clearly the low season: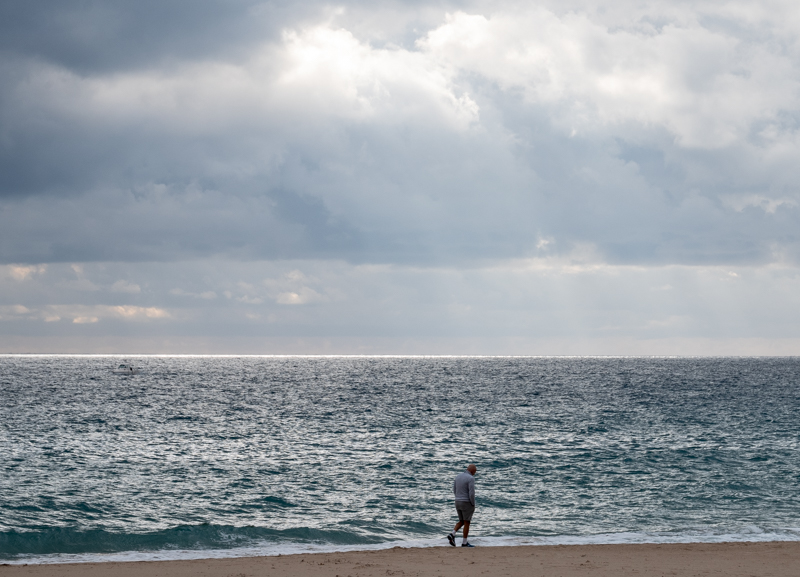 50_16:
Looking for lunch, probably: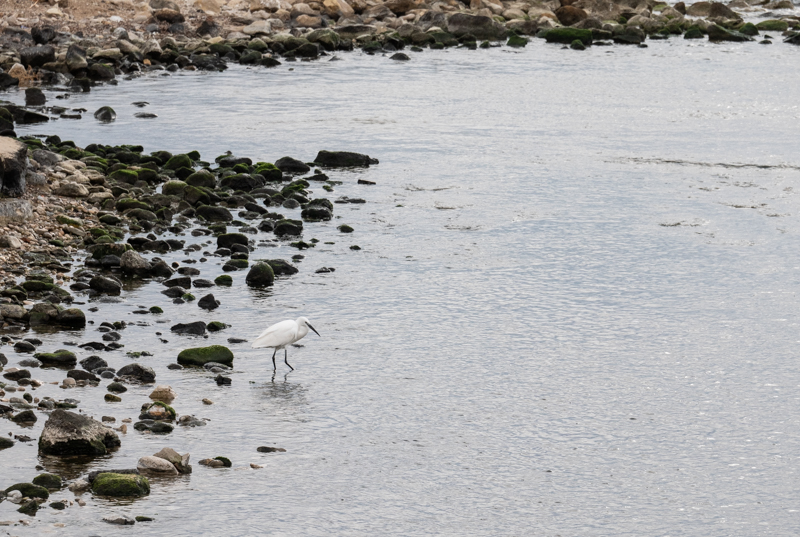 50_17:
On Sunday I cycled to Busot and Jijona, seeing some very nice light along the road: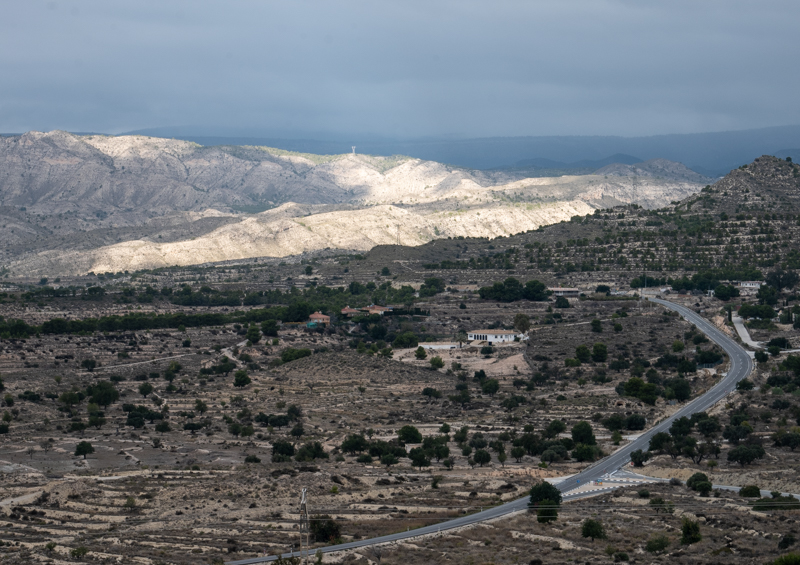 50_18: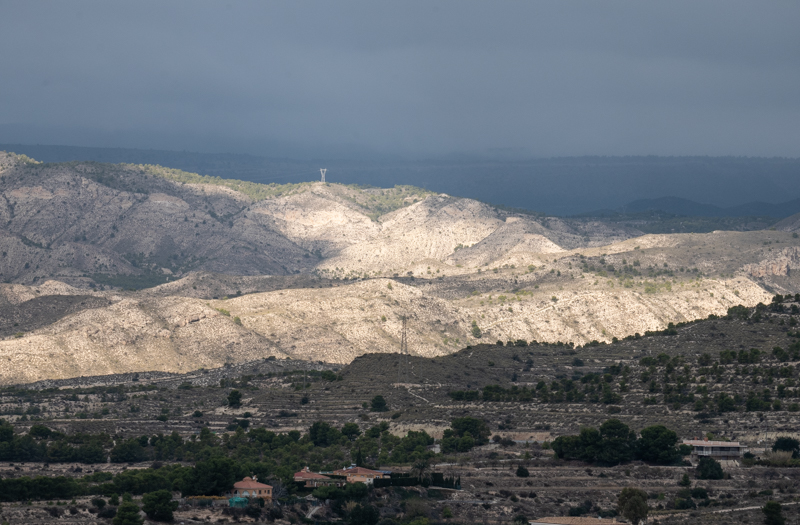 50_19:
In the afternoon we held a small Christmas lunch for our friends Eliot and Assumpta. My wife had won a turkey in a bridge tournament, so we needed some help consuming it. Balu came along as well–we kept him outside in the garden for a bit to let him run around, although he expressed a desire to come back inside: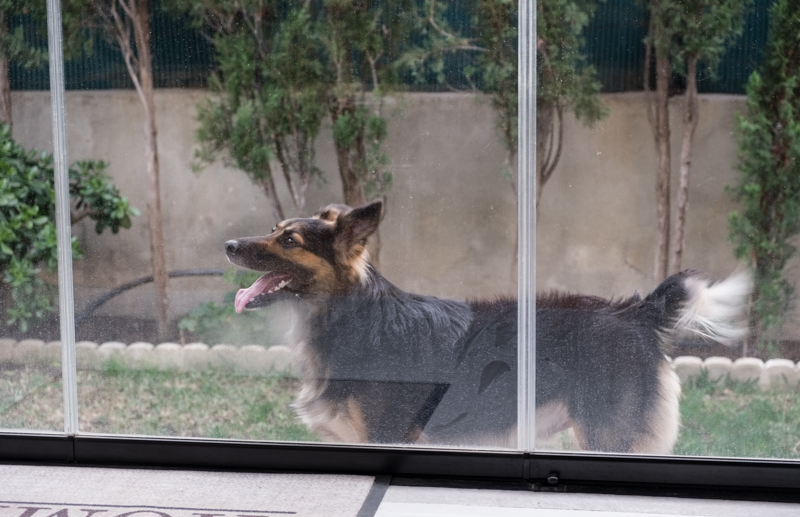 50_20:
And he eventually succeeded, that is what being a cute dog does. He got the usual loving attention from Monica and Alejandra: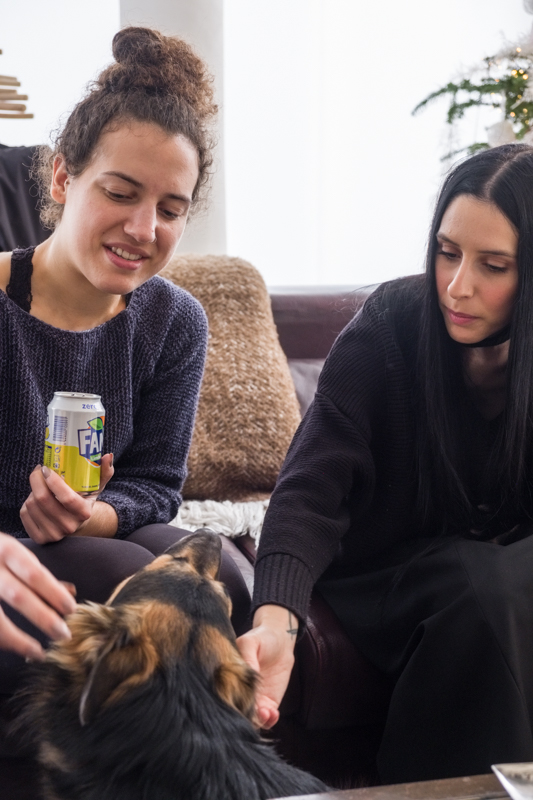 50_21:
Meanwhile, the turkey was done and we asked Eliot to perform the autopsy: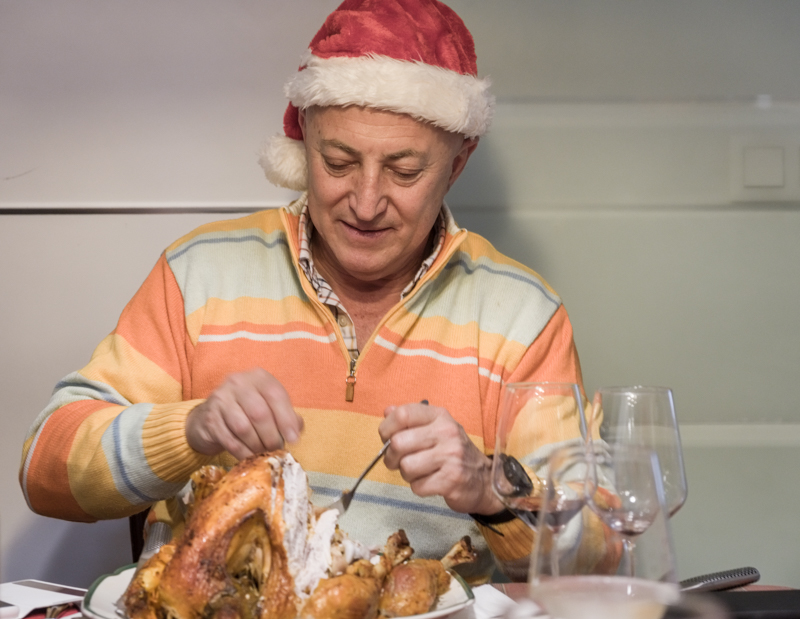 No more photos after this–just eating and drinking.