My friend Lars was still here, until Tuesday, so we spent the first part of the week out and about, cycling, taking pictures, cooking and drinking beer. Those are the activities we always enjoy doing together. The pictures I show this week are mostly the product of those days.
Main
One day we were sitting at a table on the Esplanada de España and noticed this family approaching: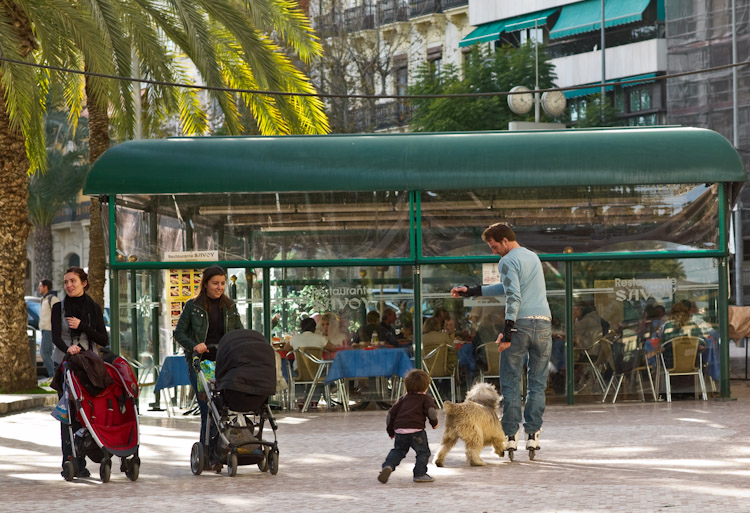 Alternates:
Alternate 1
The dog was very lively: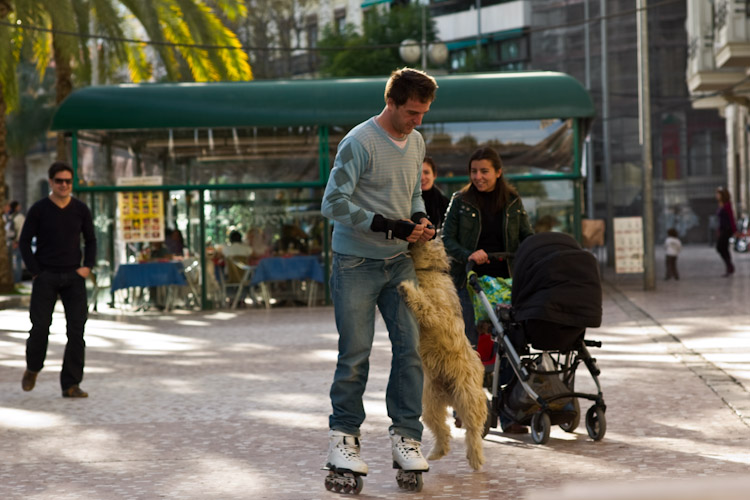 Alternate 2
Lars is experimenting with a Lensbaby: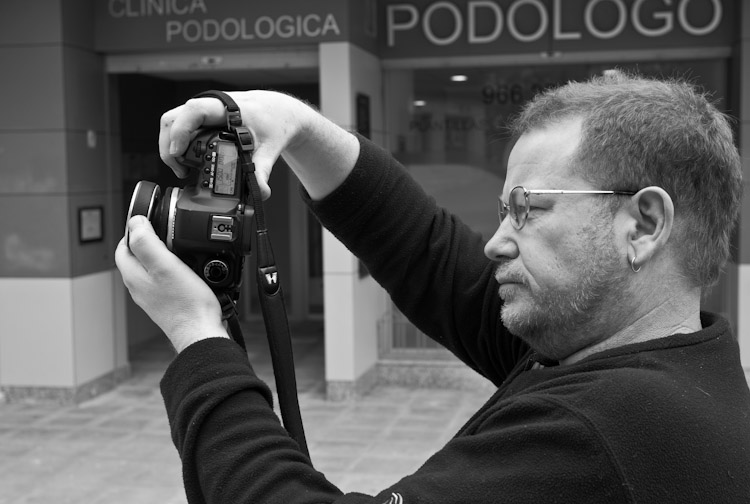 Alternate 3
This is the kind of scene we were photographing that day: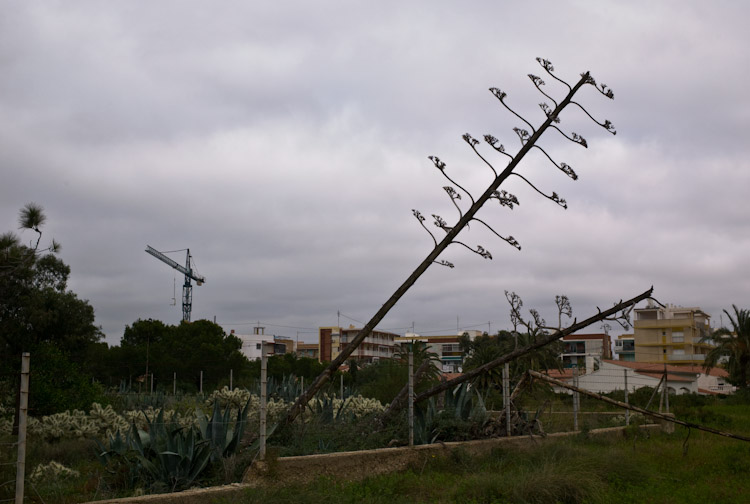 Alternate 4
But I am more at home on the street: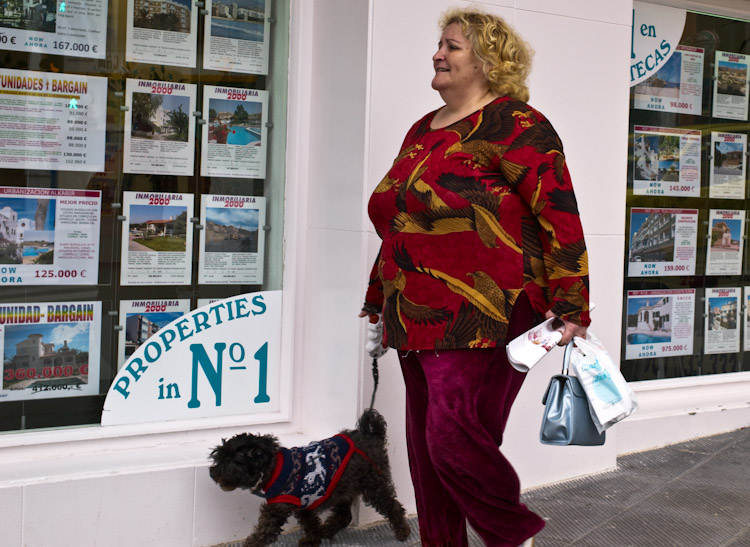 Alternate 5
Lars bakes delicious bread: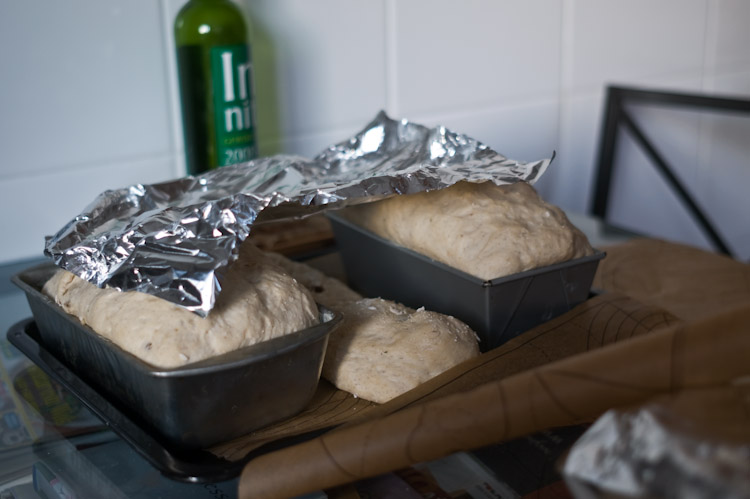 Alternate 6
I even convinced him to make some special shapes: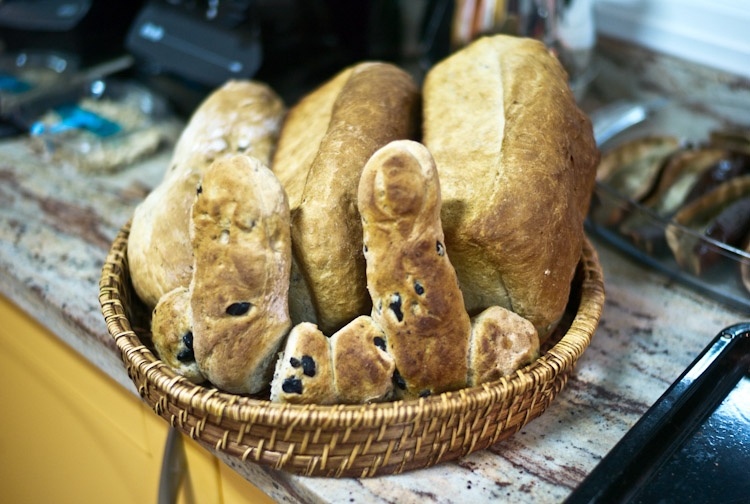 The last three pictures are from later in the week. Lars had left, and life was back to normal–too bad!
Alternate 7
Morning view from my office. The apartment buildings form the communities of Urbanova and Gran Alacant, with lots of British residents. Behind the peninsula is the town of Santa Pola. This image is a test shot as much as anything else; I was testing a 90mm Leica M lens on my new Panasonic GF-1 camera: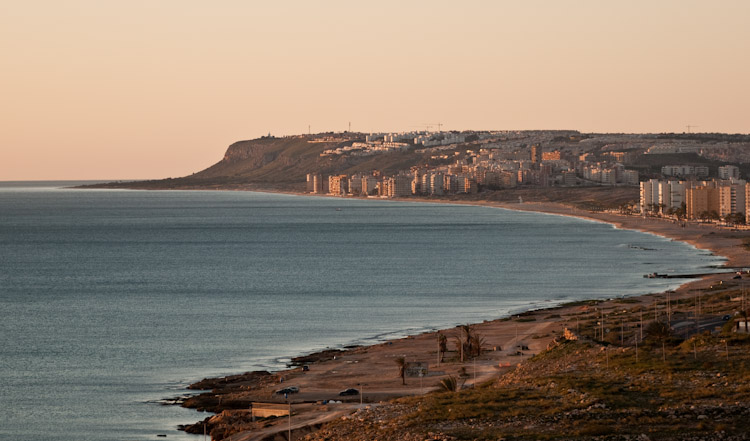 Alternate 8
Friday afternoon the office arranged for a chestnut vendor, castañero, to offer us the roasted chestnuts on our back terrace: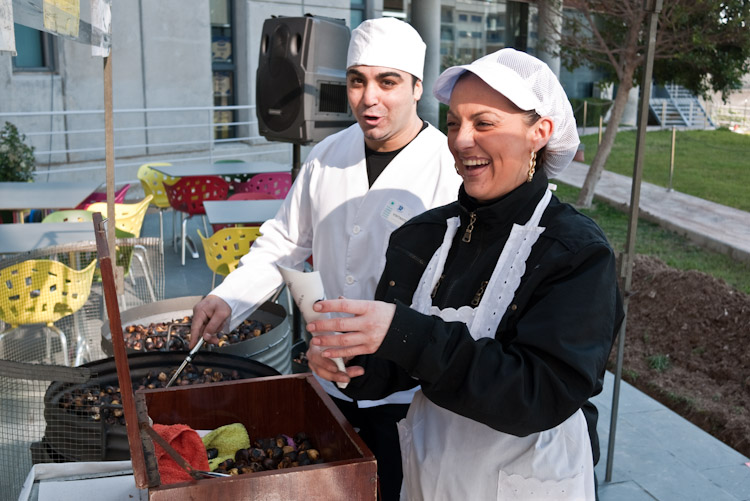 Alternate 9
Saturday afternoon on the beach in El Campello. It is winter, so nobody is bathing, but the beach is still being used by local residents: