This was the last working week of the year (our office is closed between Christmas and New Year). Despite what one might expect, it was a very busy week. But it was also the week when our children came back from the UK to spend the holidays with us.
51_1
Sunday December 16th. The children are flying in the following day, on the same flight from Bristol, and my wife puts the finishing touches on the Christmas decorations: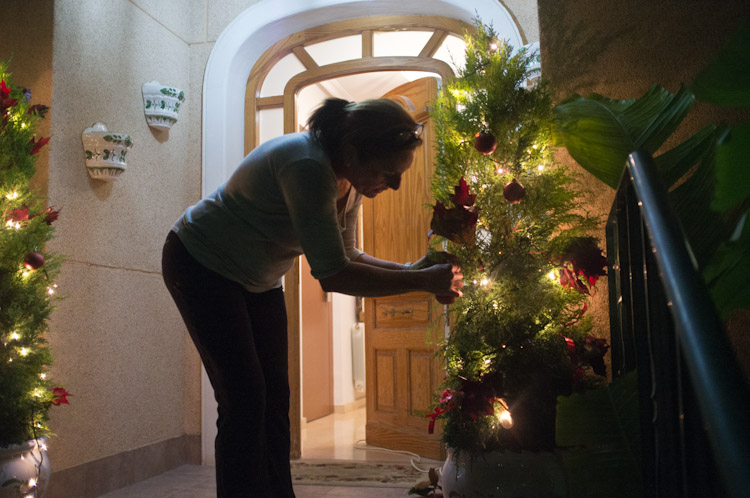 51_2
Oranges we picked in Almoradí the preceding week. There are so many that we have to store them in the window sill, although we are making good progress eating our way through the stash: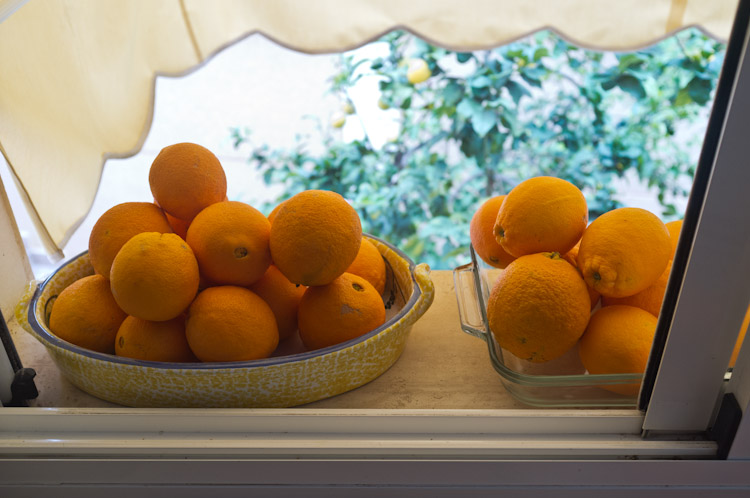 51_3
The children came home as planned, and my son has spent the week studying and relaxing: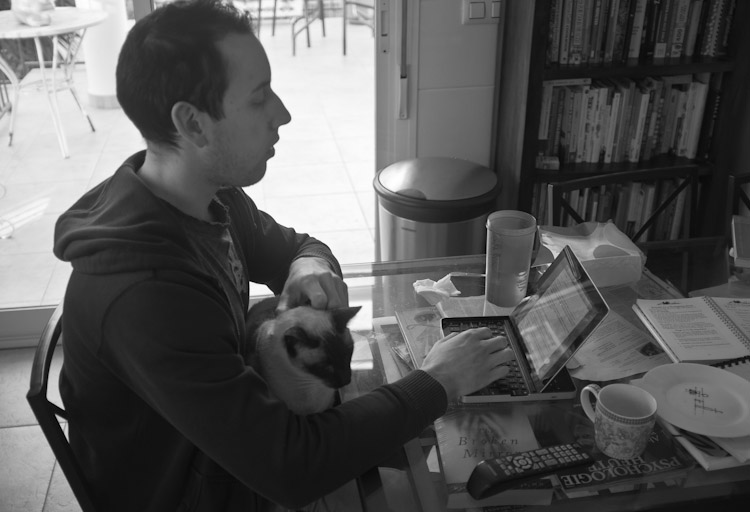 51_4
Then arrived the 21st, the day of that silly Mayan prophecy, or rather the day smart Mexican tourist officials used as a good opportunity to make money. Nonetheless, I got into the spirit of things and photographed this alien spaceship over our neighbourhood while walking Cheeta in the morning: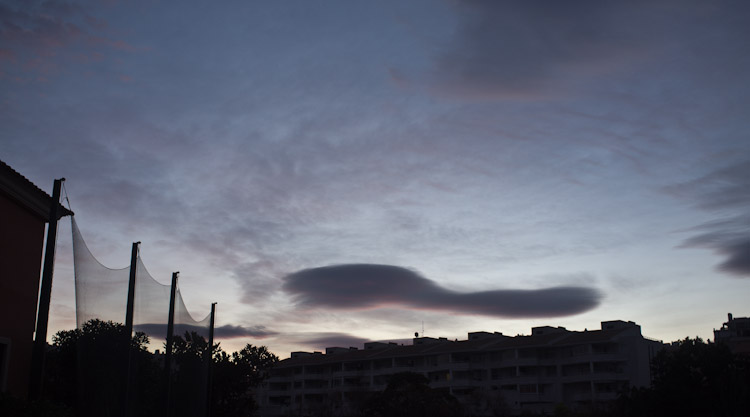 51_5
Once at work, the initial ship was joined by a larger fleet: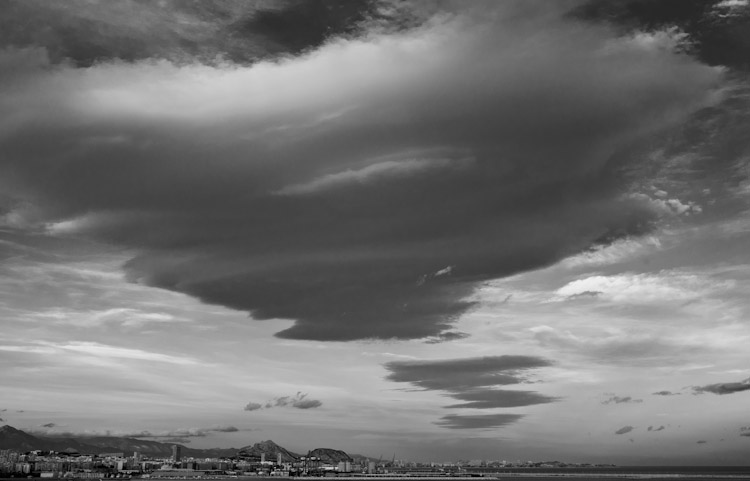 51_6
Undeterred, I ventured into the streets of Alicante during lunchtime. Here is Calle Alemania with one of the painted recycling bins: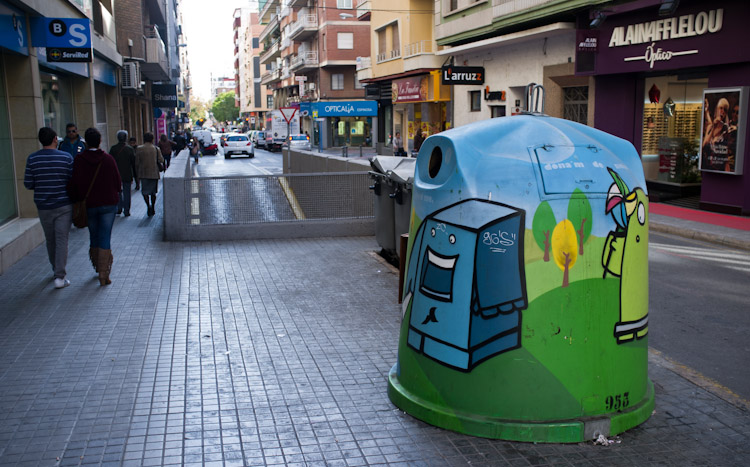 51_7
People eating outside on the shortest day of the year: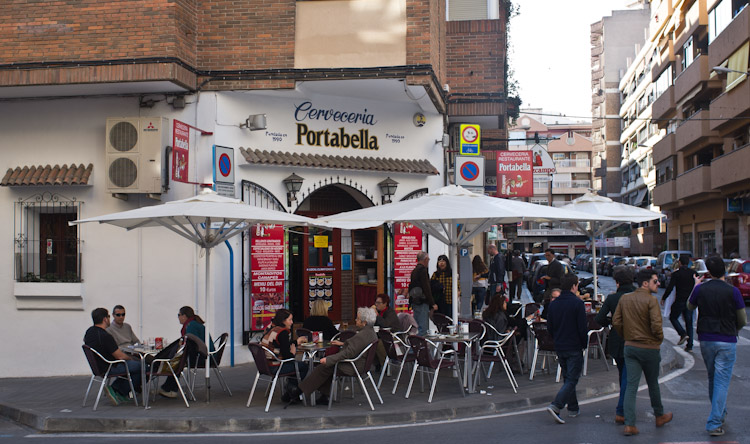 51_8
Bakery on Calle Alemania: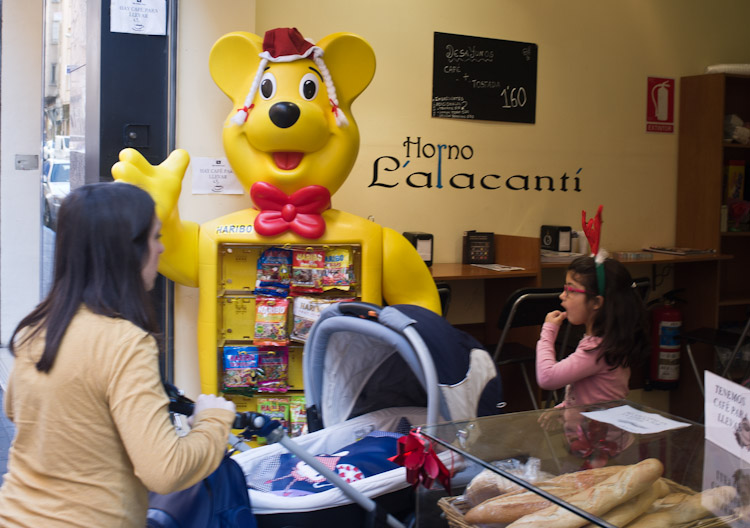 51_9
The entrance to the Corte Inglés department store. I was struck by a poster advertising the arrival of Father Frost (the Russian version of Santa Claus) on December 27th. There are large numbers of well-off Russians in this part of Spain, and so the local businesses are beginning to cater to them: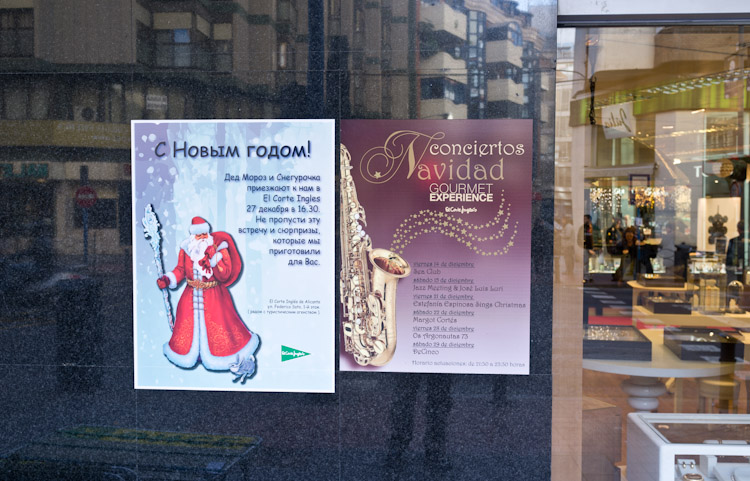 On Saturday I went on a long bike ride south of Alicante. According to my Garmin, the temperature during the ride ranged between 18C and 25C. There is no denying that we live in a pleasant climate here on Spain's south-eastern coast.
51_10
While cycling on these country roads, I have begun to photograph the many "puticlubs", i.e. not-quite-bordellos, but establishments of very dubious virtue where clients and prostitutes are brought together. These places tend to be in the middle of nowhere, in discreet locations and with parking hidden from view, like this one (if anyone wants to visit, it sits on the intersection of CV851 and CV865 not far from Santa Pola):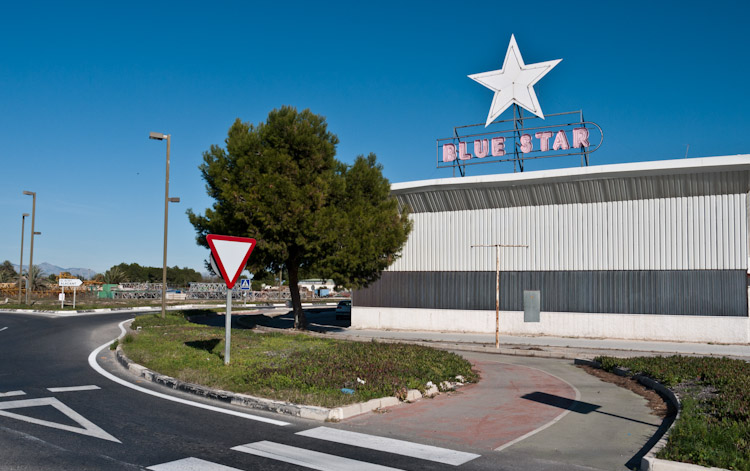 51_11
The final break of ride, 15 km from home, on Playa Urbanova. Alicante is visible in the background: