I was out and about a lot this week, partly because Thursday was another public holiday here in Alicante. The main event of the week was a visit by my cousin Dan and his 5-year old daughter Alessandra. They live in California but were visiting relatives in Italy and decided to visit us for a few days.
But first some pictures from last Sunday and my usual weekend meanderings.
Main
Crossing the street, Puerta del Mar. As the weather warms up, the women look more attractive: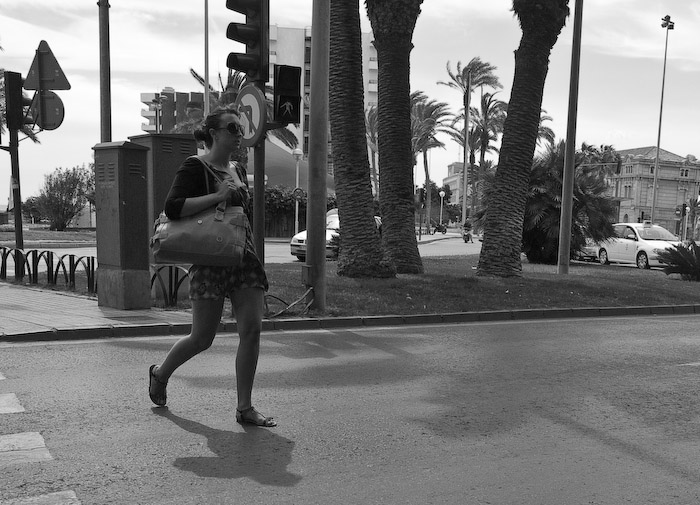 The alternates:
Sunday morning I visited a neighbourhood called Santa Faz, centred around a monastery and church of the same name. It is some kind of shrine visited by a significant number of pilgrims. I have no idea of the exact religious details, but wanted to explore the area.
Alternate 1
The exit from the church. There is always a beggar sitting outside Spanish churches, but this time I noticed an interesting interaction between the elderly beggar, the boy and his mother: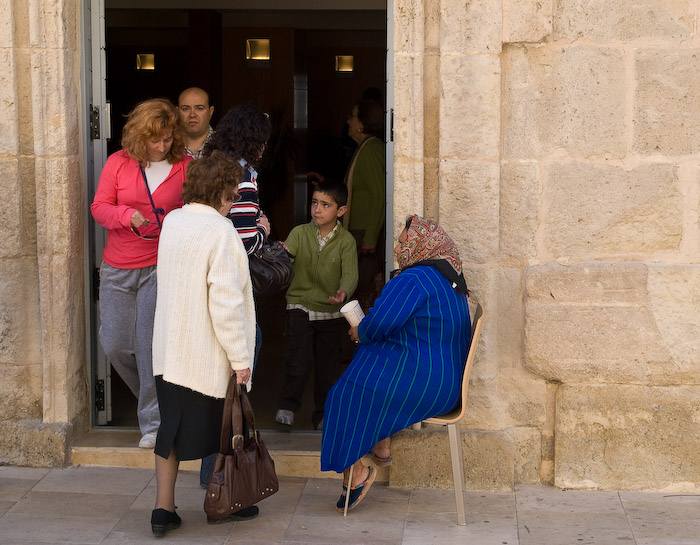 Alternate 2
The streets around the monastery are pedestrian, and on a sunny day, the local people put chairs outside and sit and chat: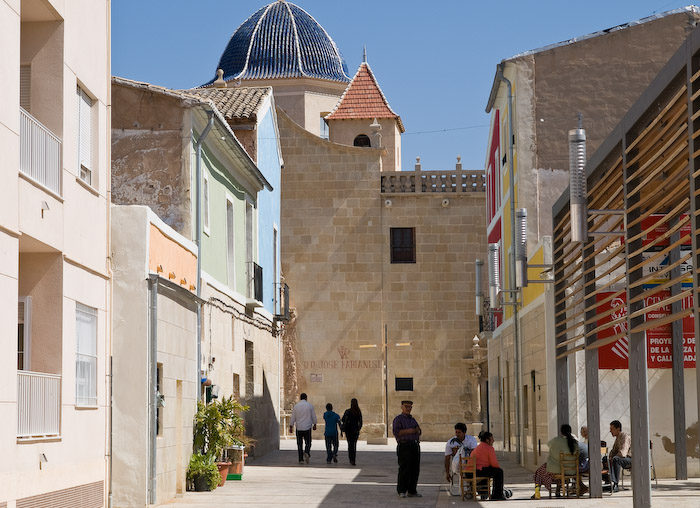 Alternate 3
I stopped to photograph this house entrance: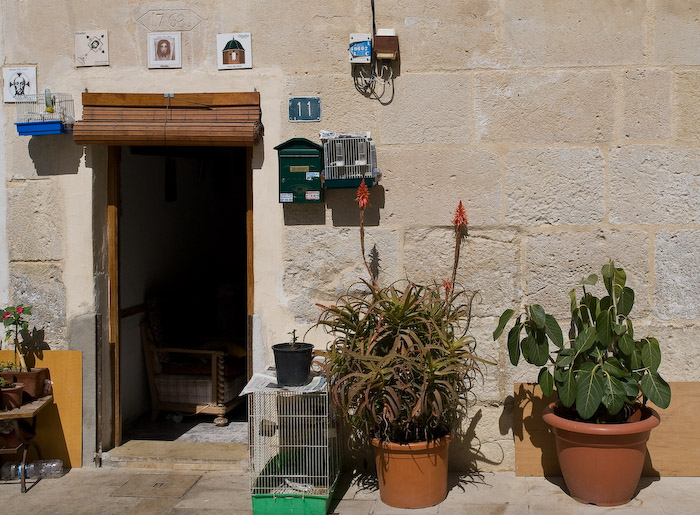 Alternate 4
But then the people sitting outside asked me to photograph them too: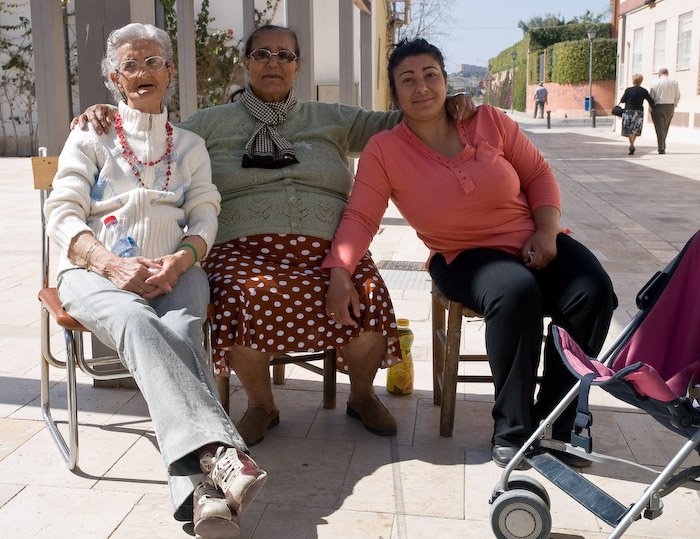 Alternate 5
Including this guy with his pet: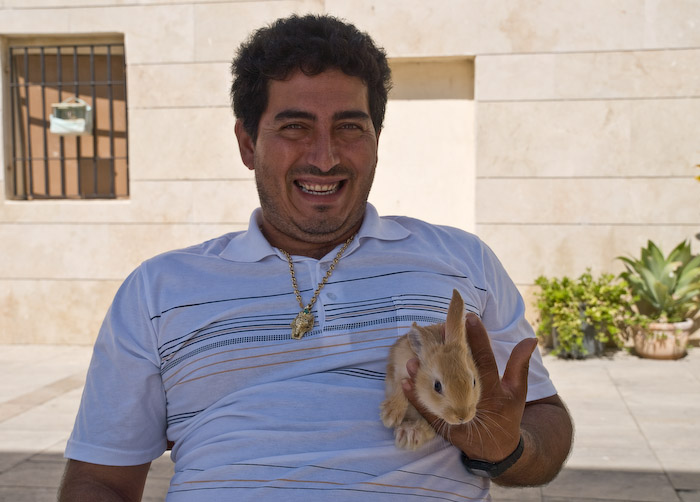 Now I owe them prints.
Alternate 6
Another one of my dog-walking pictures. Two men are playing chess in the morning on Muchavista beach: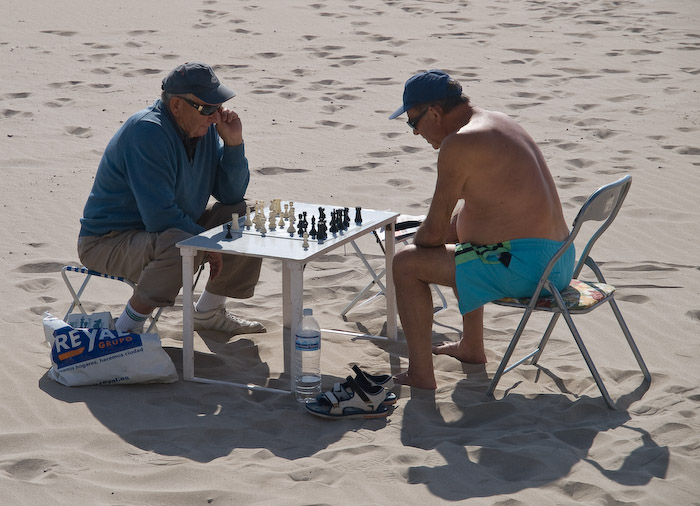 The rest of the pictures are from my cousin's visit.
Alternate 7
My cousin brought his laptop, but it was more Alessandra who used it: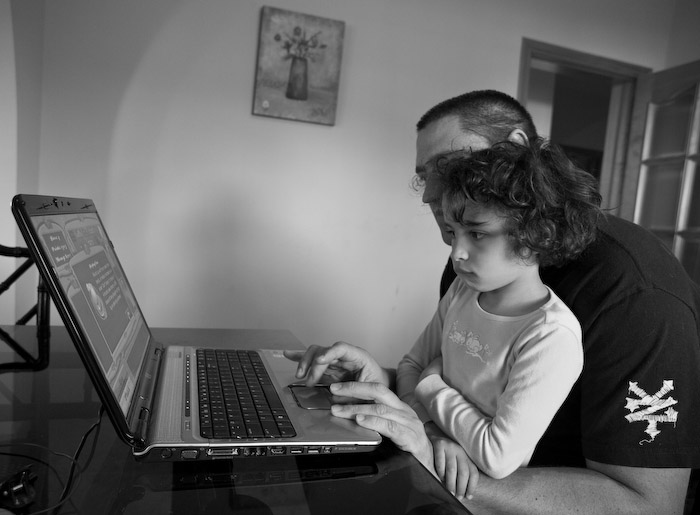 Alternate 8
Alessandra loves playgrounds, even more when they are on the beach: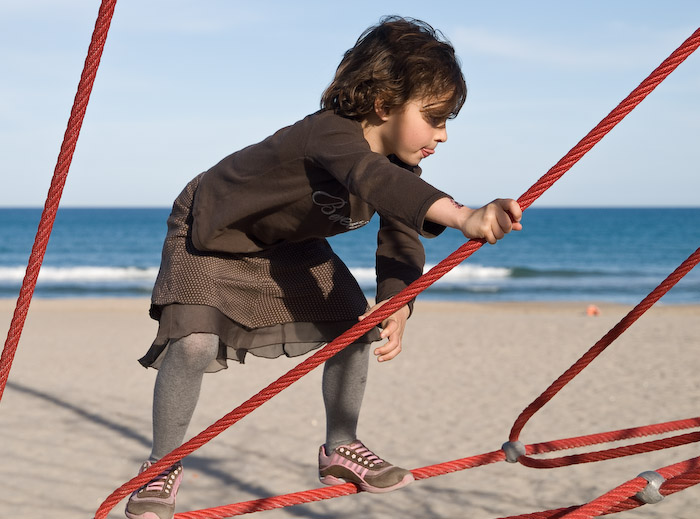 Alternate 9
Thursday afternoon they took a dip. First with some apprehension, but then they did go in: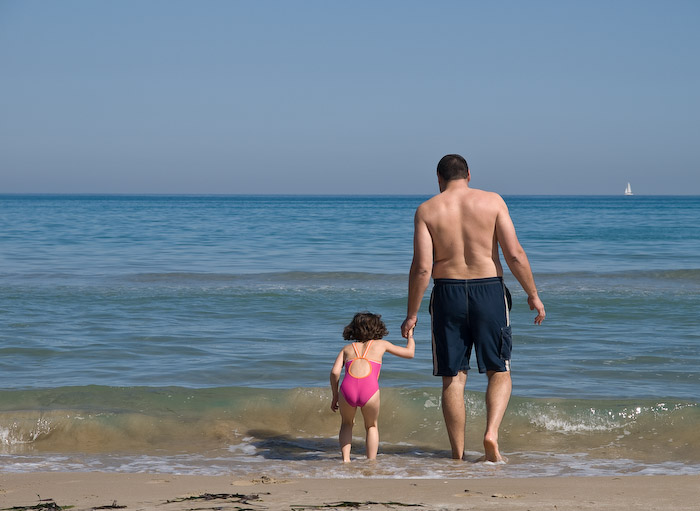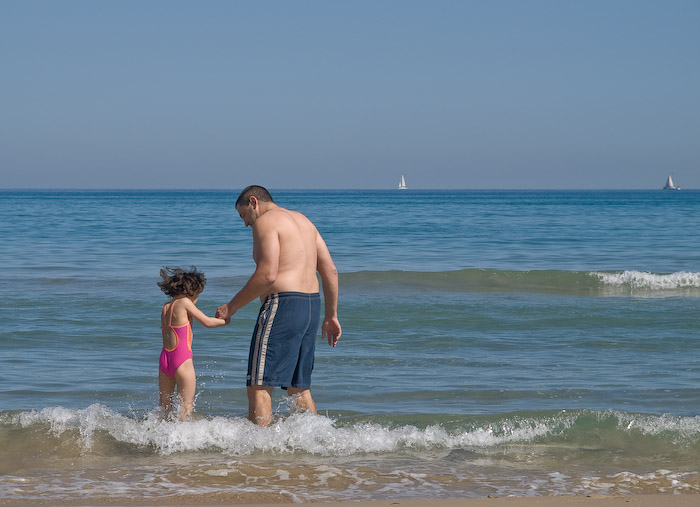 Alternate 11
But it was more fun to blow bubbles on dry land: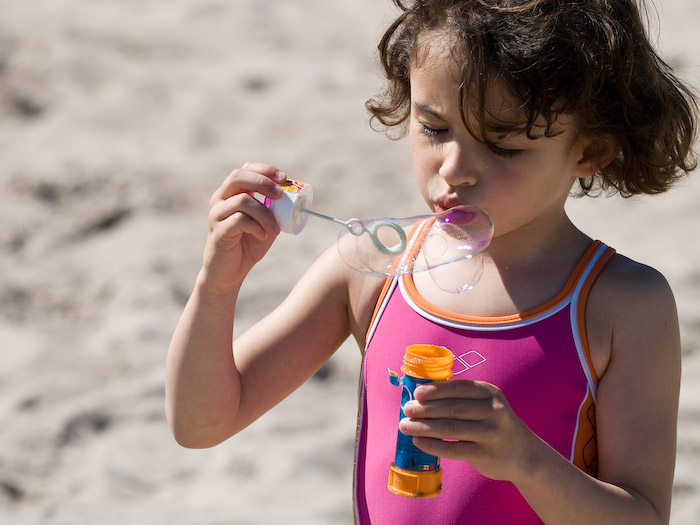 Alternate 12
Friday night we took her to eat tapas at Lizarran: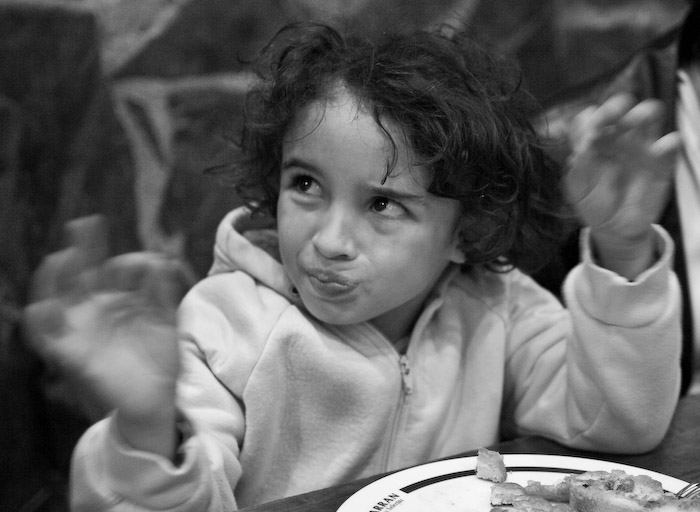 Alternate 13
Being half-Italian, Alessandra likes her ice cream: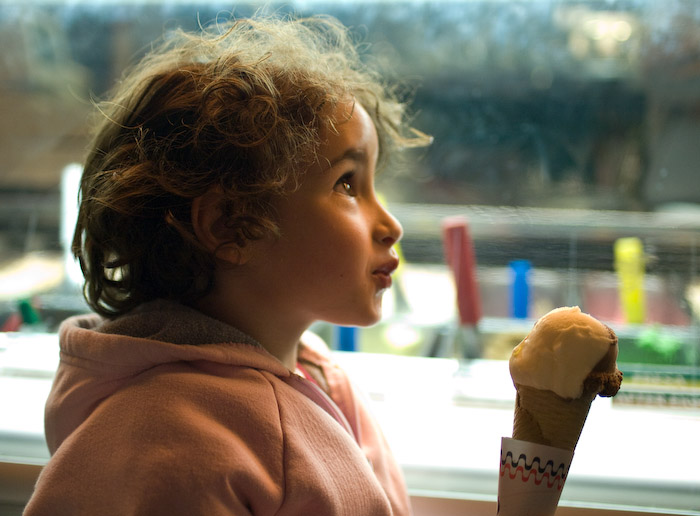 Alternate 14
The final image is from Lizarran. This particular waitress is my favourite there. She is funny, expressive, and genuinely seems to enjoy her job: