Summer continued last week. I only worked 2 days to spend as much time as possible with the children–this was their last week here in Alicante before their respective departures to Switzerland and Japan. So we did a number of summery things together.
Main
Sunday afternoon we went to visit friends who have an apartment in Moraira, about 60 km north of here. The coast there is rugged and beautiful: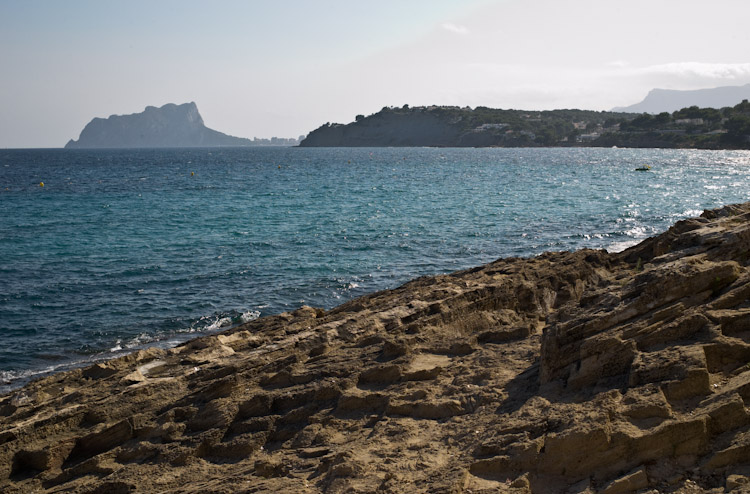 Alternates:
Alternate 1
A little plant ekes out an existence among the rocks: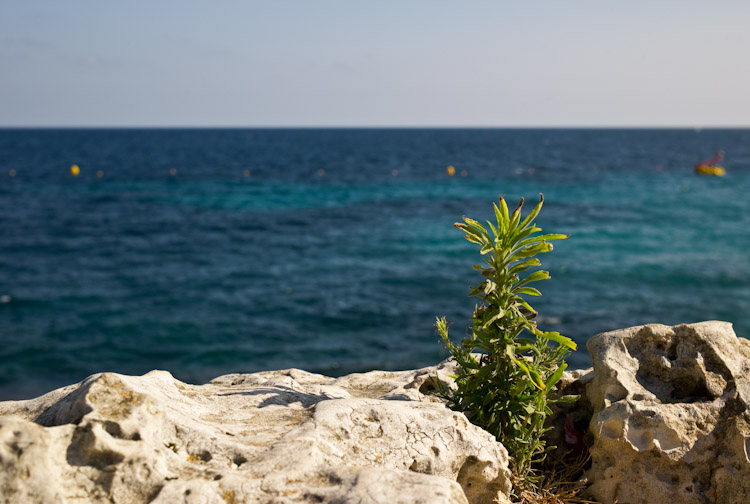 Alternate 2
Sadly, much of this beautiful coast looks like this: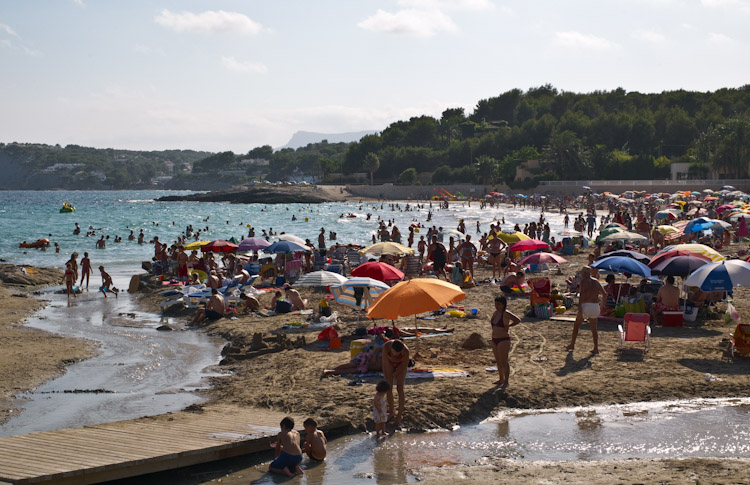 Alternate 3
Two teenage girls, communicating, sort of: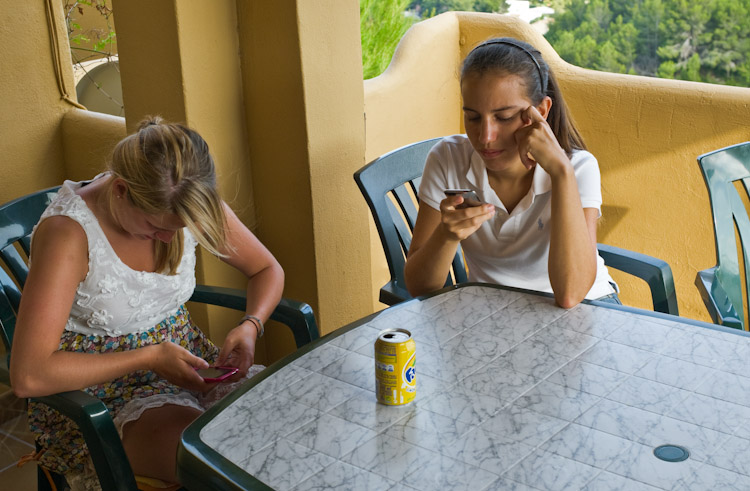 Alternate 4
As the evening wore on, we were treated to the sight of the full moon over Moraira: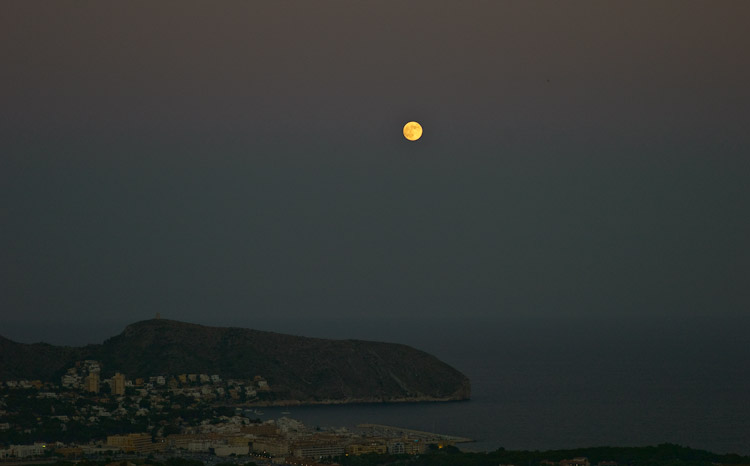 Alternate 5
My son has been using our cat as a scarf for the past 10 years. Taco looks grumpy but he really does not mind: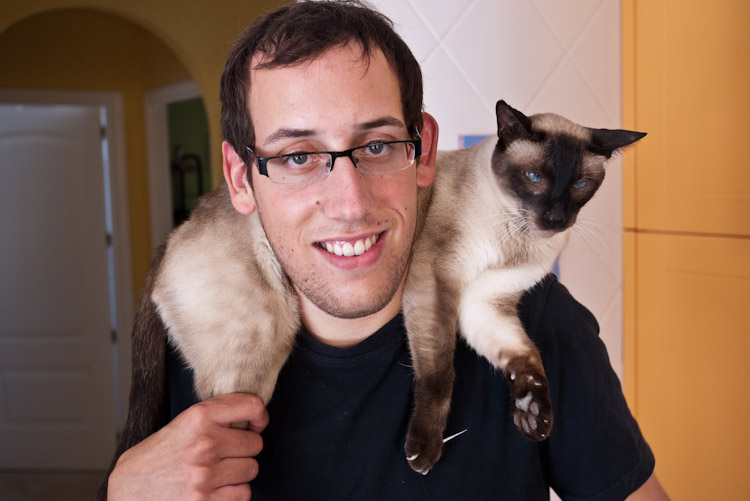 Alternate 6
We went to the beach, of course: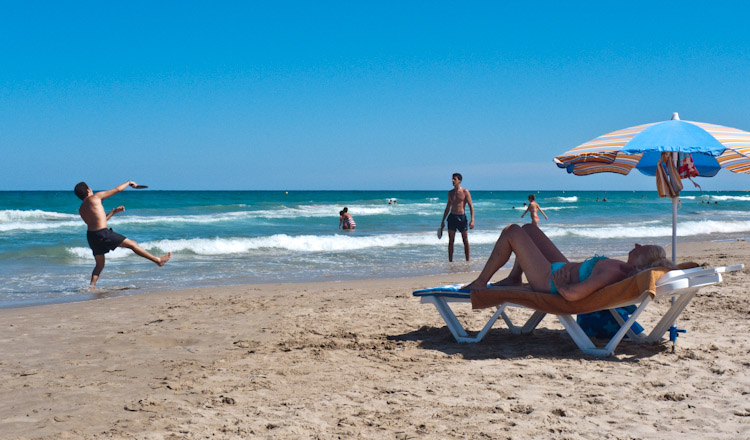 Alternate 7
Mother and daughter: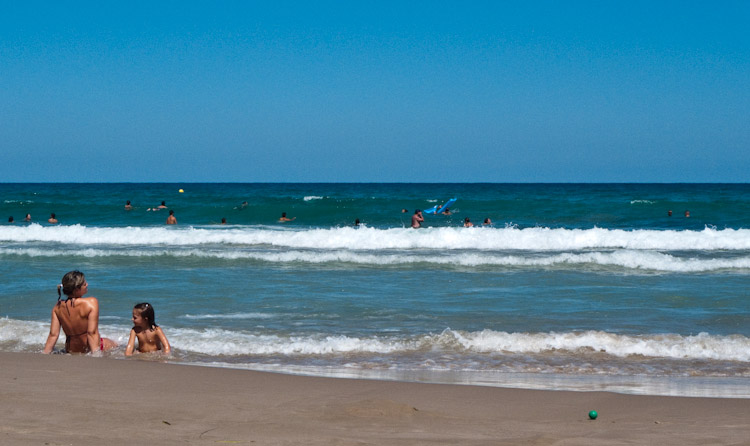 Alternate 8
A bit of eye candy: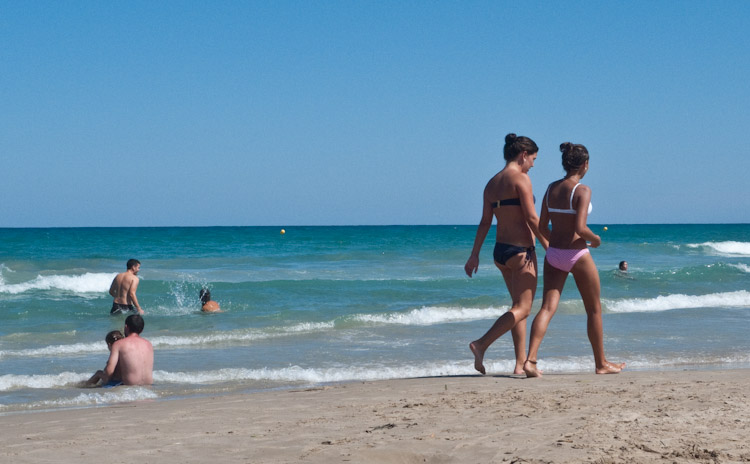 Alternate 9
A bit of love: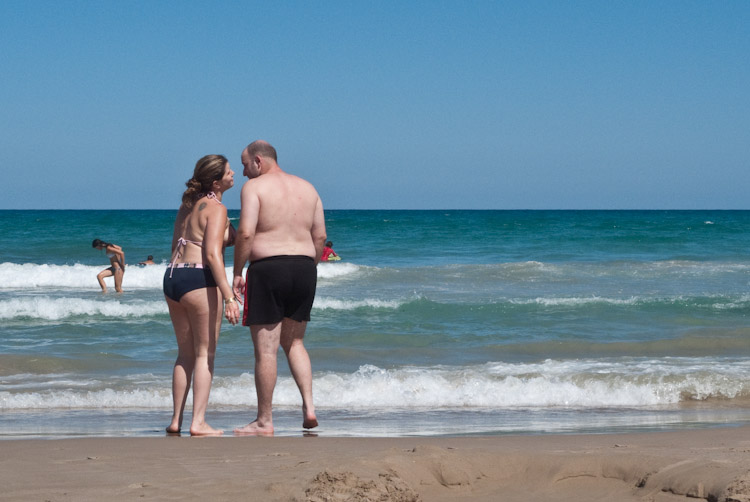 The remaining pictures were taken while walking the dog in our neighbourhood.
Alternate 10
A most un-manly vehicle: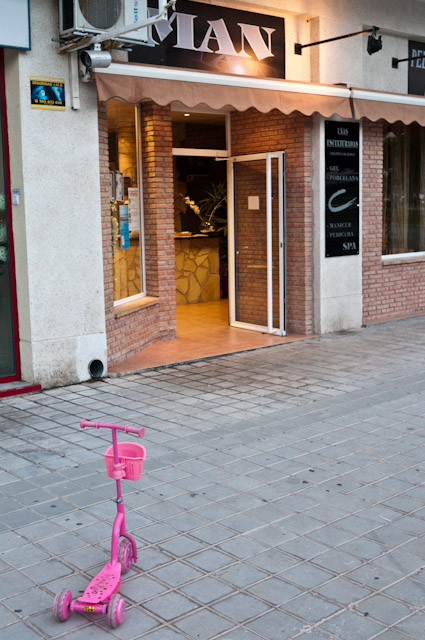 Alternate 11
Getting out will be challenging: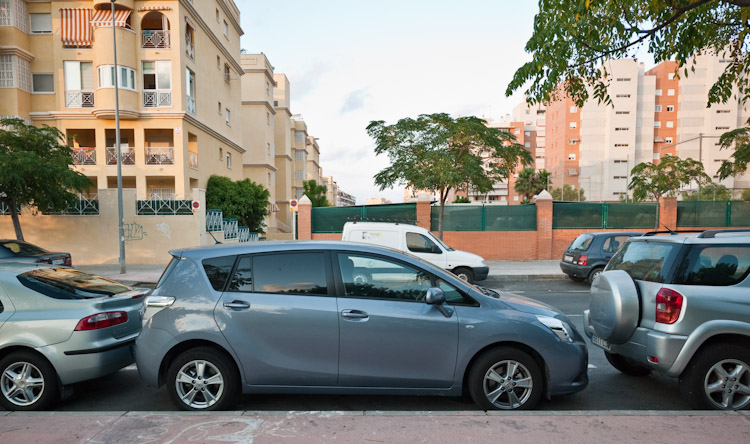 Alternate 12
Encounter: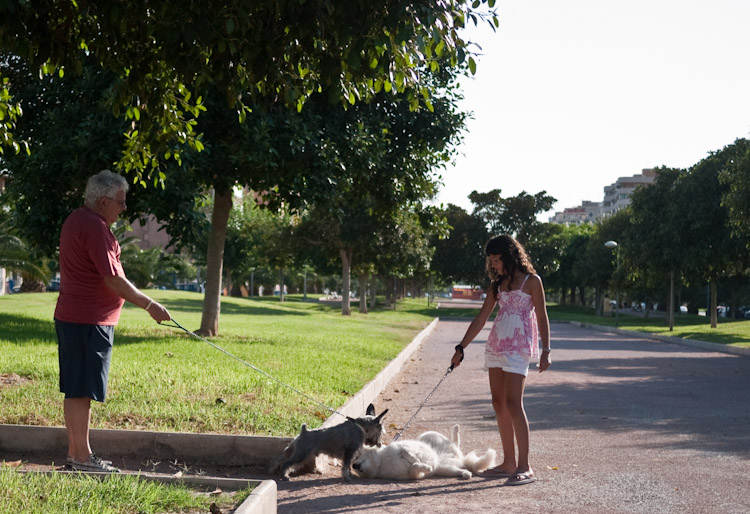 Alternate 13
Proud of her bicycle, and all dressed up: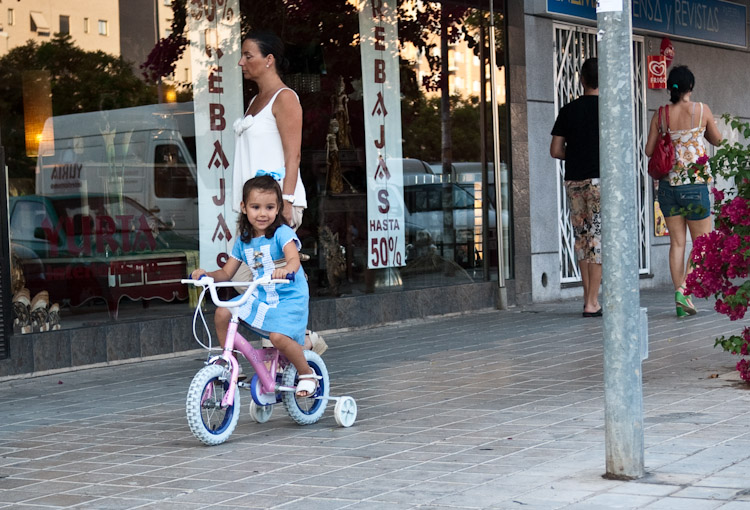 Alternate 14
Conversation at El Sitio: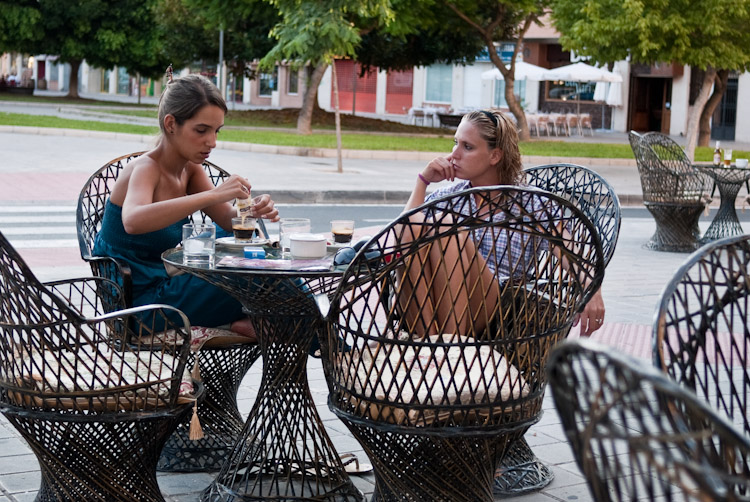 Alternate 15
Cheeta gets a sip of Heineken: