More Alicante life. This was the week when autumn really arrived in Alicante, with temperatures barely touching 20C during the afternoon, and rain all day Saturday. But as I write this, it is Sunday morning and the sun is shining again.
Main
One evening we went to a beach bar, where a band which includes my daughter's chemistry teacher was performing. But not everyone could go inside: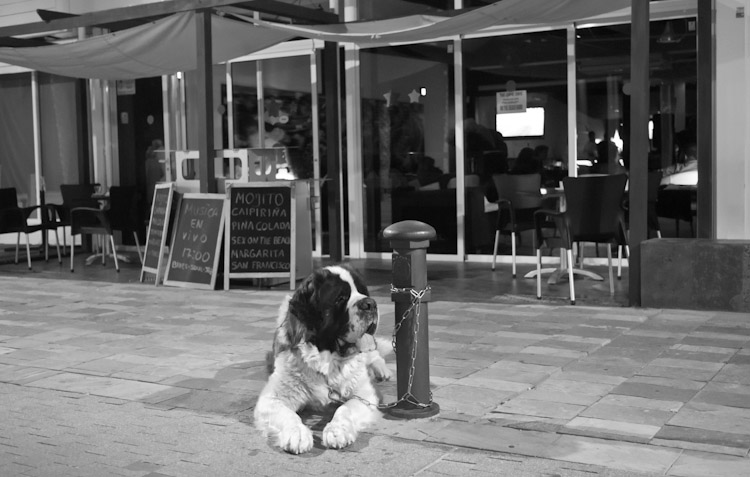 Alternates:
Alternate 1
The big dog had some entertainment, though: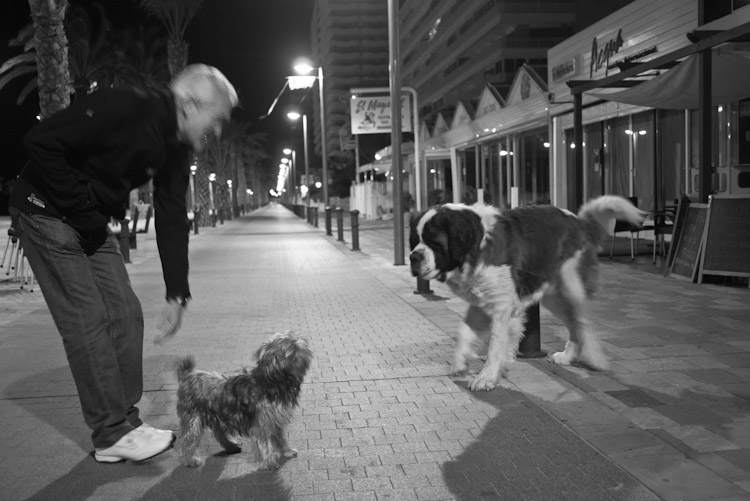 Alternate 2
Meanwhile, inside the bar some aging rockers were playing. The grey-haired guy on the left is Mr. Henderson, a chemistry teacher at the European School here: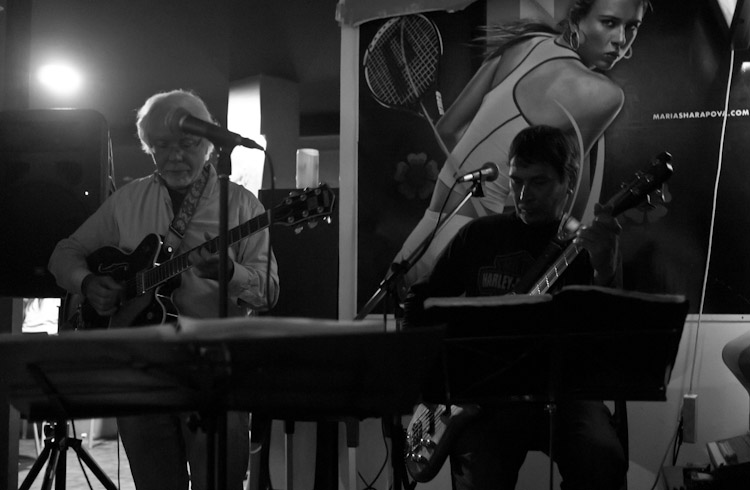 Alternate 3
The beach was deserted and the moon was full: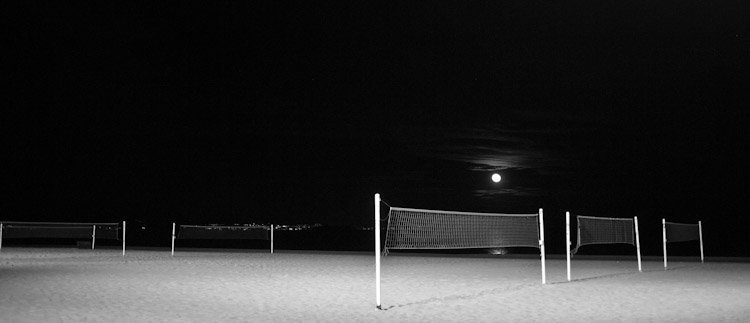 Alternate 4
Thursday morning we had a project quality assurance workshop. In order to get good and focused attendance, we held the event at a hotel and included lunch. Here is Nellie, the leader of the workshop. She works in my department. Her real name is Nilofar, as her origin is Iranian, but her hometown is Vienna: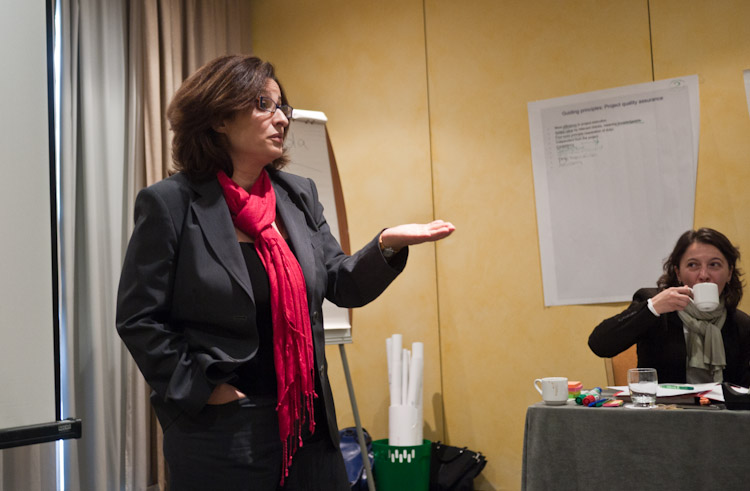 Alternate 5
Workshop is over, and we are enjoying lunch: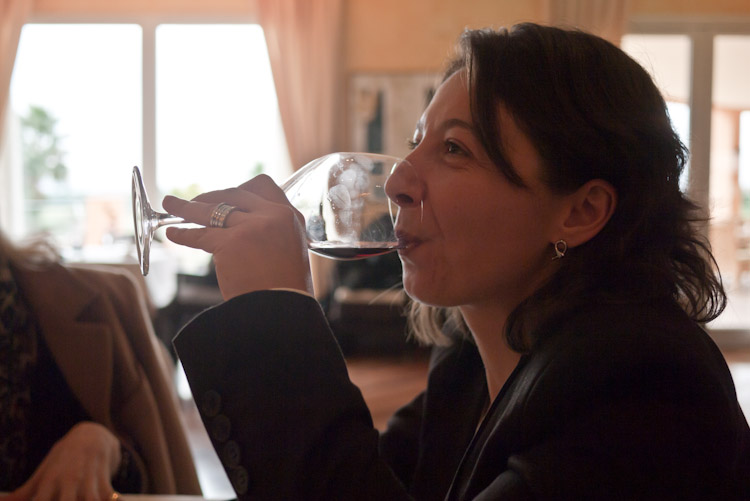 That evening, we had our Thanksgiving dinner. Since our daughter is vegan, no turkey was included, but it was a delicious meal nonetheless, consisting of a green bean casserole, glazed carrots, chick pea cutlets, mashed potatoes, and cranberry sauce on the side.
Alternate 6
All that good stuff was accompanied by a nice bottle from our wine cellar: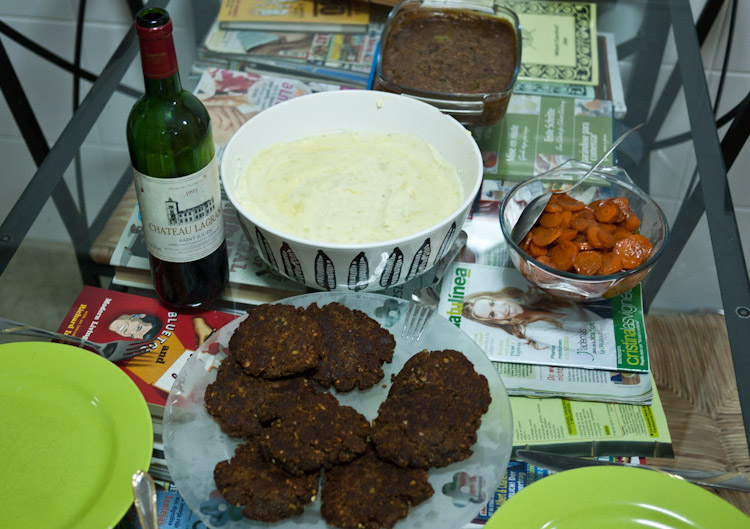 Alternate 7
My daughter's verdict was highly positive: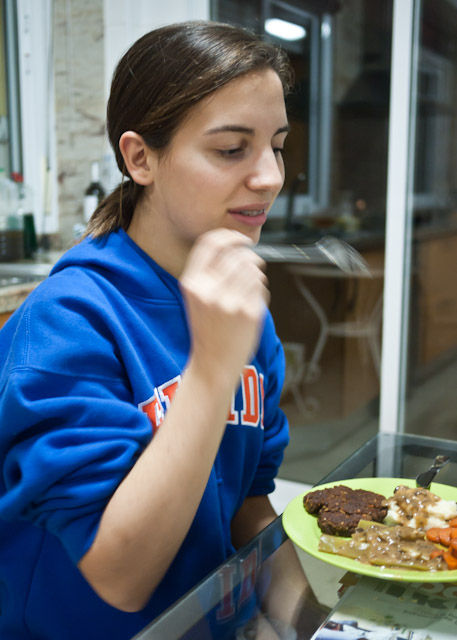 Alternate 8
Of course, Cheeta also got a serving. Here she is, waiting for the GO signal: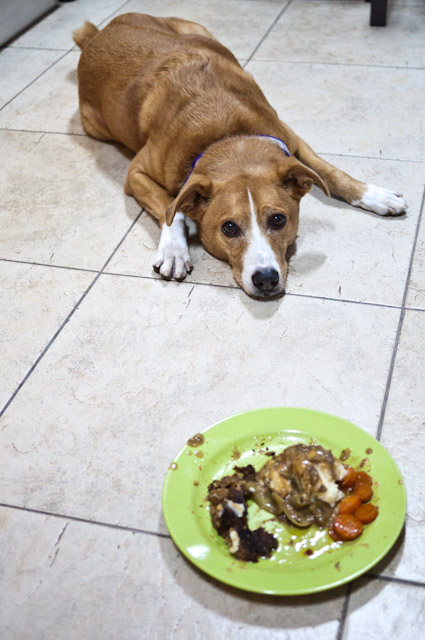 Alternate 9
About 45 seconds later:

Alternate 10
This is Playa Muchavista. I had noticed this painted stone and was wondering whether it was painted by gay activists or local Romanians. But neither explanation fit; the gay flag contains more colours, and the Romanian flag has vertical, not horizontal, stripes. Then I realised that this is the Spanish flag, but without the royal emblem in the middle. It was the Republican flag during the 1930s, and is still sometimes used by left wing activists: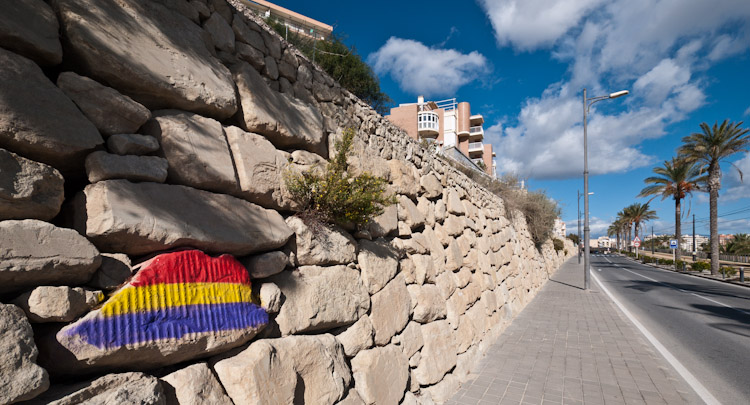 Alternate 11
A picture from walking the dog. Some people think it really is winter, and dress their dogs even if the temperature is quite pleasant. The puppy really wanted to play:

Alternate 12
Saturday night, I went downtown with my daughter to do some shopping. It had been raining all day, but people were still out in force: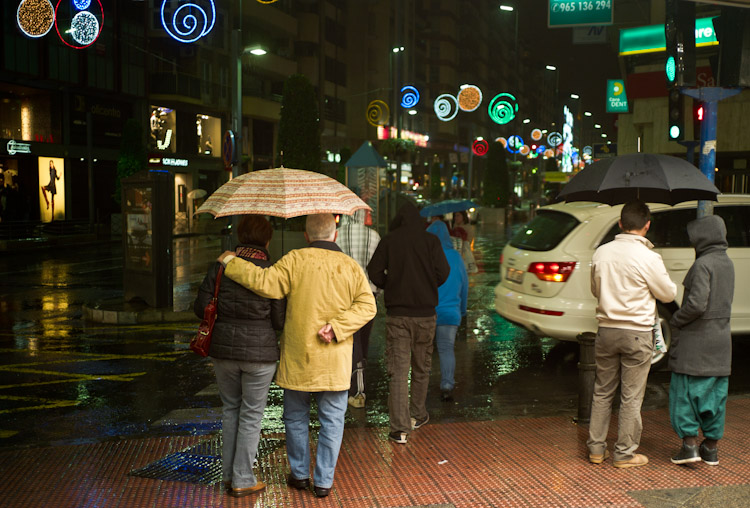 Alternate 13
One family owns 3 roasted chestnut stands which are put up every winter outside the huge Corte Inglés department store. This is the son or son-in-law: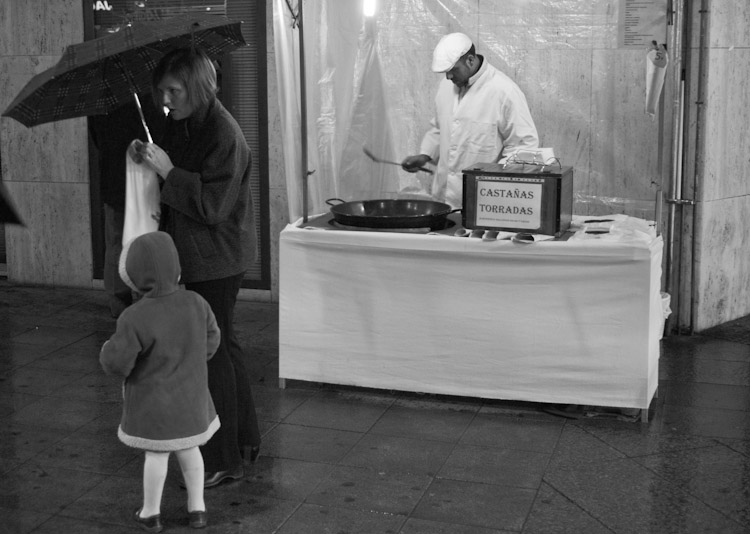 Alternate 14
And this is the matriarch: