After the previous week had dumped snow on all of Spain except a few protected spots like Alicante, the week started with glorious sunshine on Sunday morning.
Main
We had all been admiring this unusual sight all week, in the distance, and I wanted to get a closer look: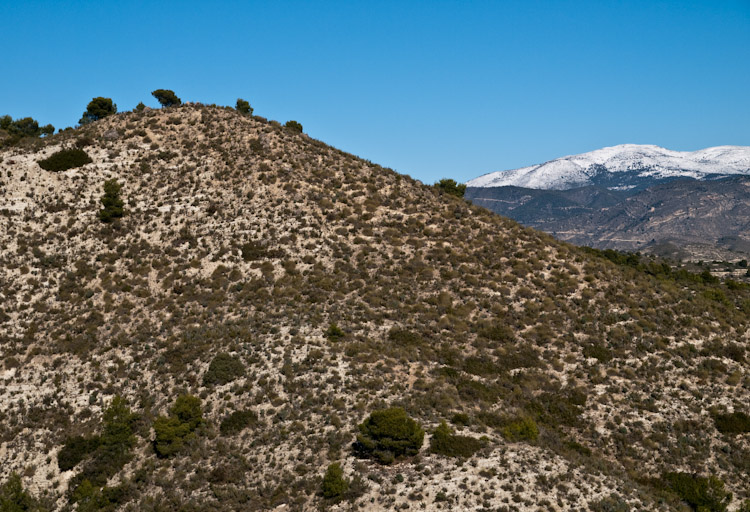 Alternates:
Alternate 1
To see a road like this is no big deal to those living in more northern climates, but so close to Alicante (30 km) it IS a big deal: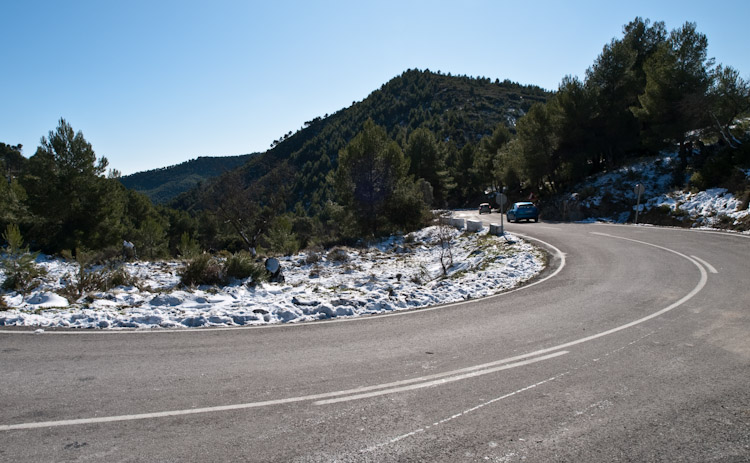 Alternate 2
Many other people had got the same idea; I had not seen this mountain road so crowded ever before. This man was loading some snow onto the windshield of his car to bring it down to Alicante!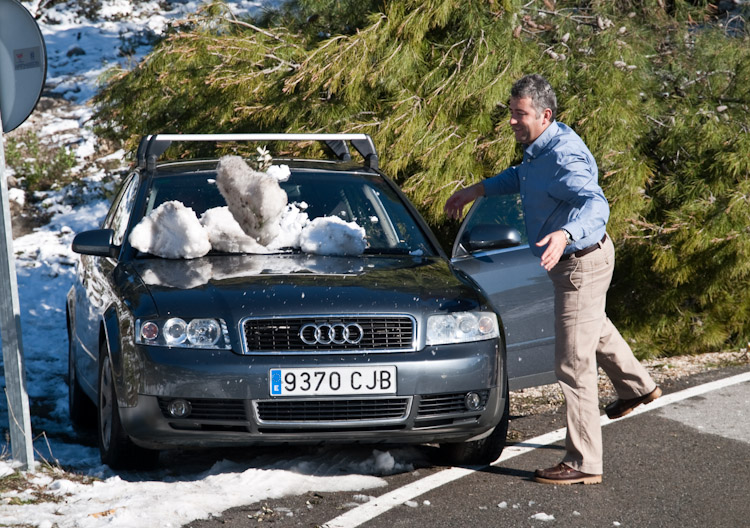 Later in the week, I went for a walk in the centre with my sister and brother-in-law who arrived from frozen Poland on the 24th.
Alternate 3
In Alicante, we had had some rain the day before, which allowed me to take a nice picture (at least I think it is nice) of our town hall: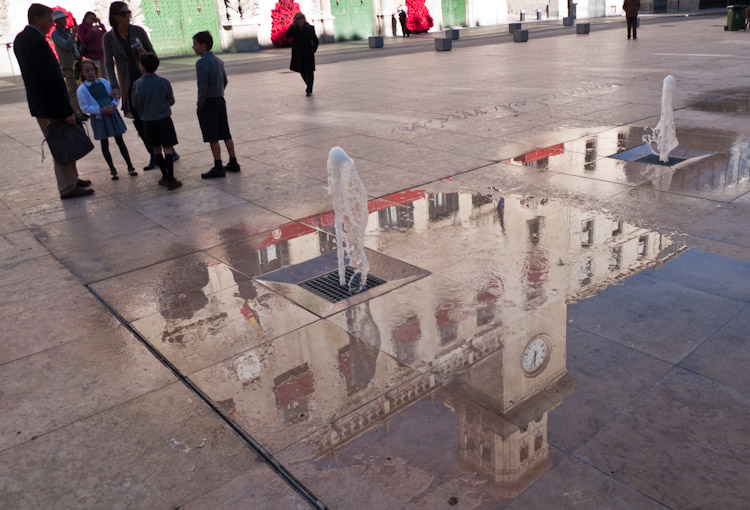 Alternate 4
Elsewhere in town, there is the traditional nativity scene. The figures are handmade by members of an association dedicated to this very task. It is part of family tradition in Spain to come and have a look with your children: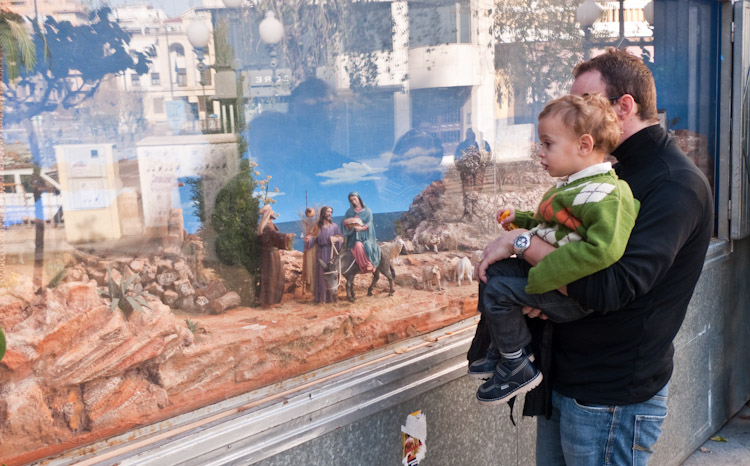 Alternate 5
In the evening, the square in front of the town hall: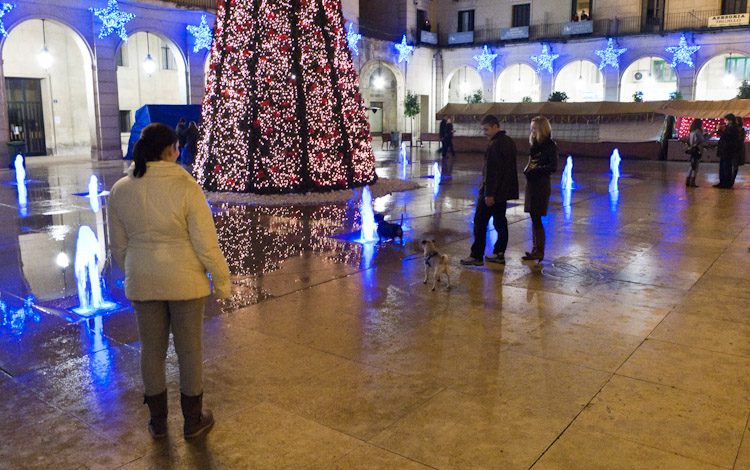 Alternate 6
Behind the Mercado Central there is an exhibition by aspiring makers of the kind of statues that are used for the San Juan festivities in June. They were there for a few days and were to be burned at midnight on Boxing Day: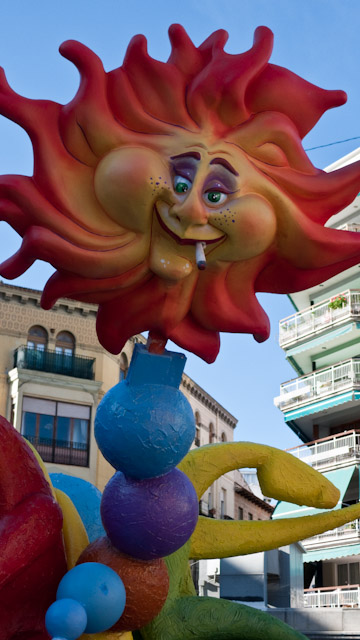 I finish the week with a couple of my usual walking/cycling pictures.
Alternate 7
Fishing boat coming in with a flock of seagulls in tow, El Campello harbour: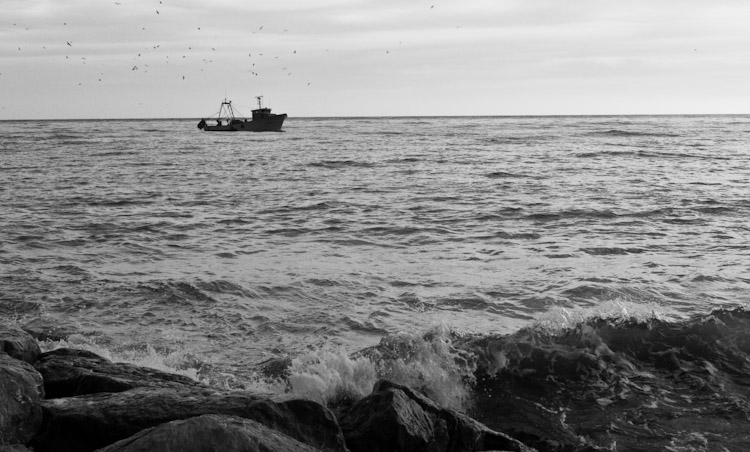 Alternate 8
In the parking lot of a nearby Carrefour supermarket (don't worry, one of the car's windows was open and it was a cool and cloudy day):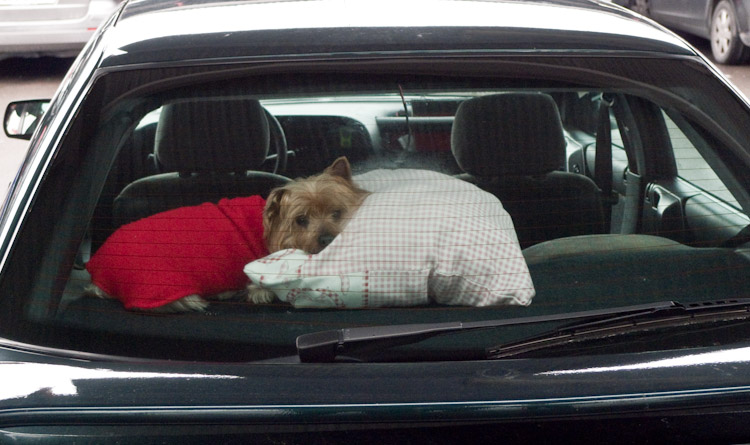 Alternate 9
A few houses down our street, this little dog sticks out his head through a hole in the wall surrounding his house to bark at us: