The week was a quiet one, but my in-laws from Puerto Rico were still visiting, and my daughter was also here during the first part of the week, so the family features prominently in this week's blog.
22_1
When I walk Cheeta this time of year, I continue to be attracted to the sea of blue flowers that grow along the main avenue of my neighbourhood, Avenida Vicente Ramos. I have tried to photograph them in many different ways, as this and the following four pictures show: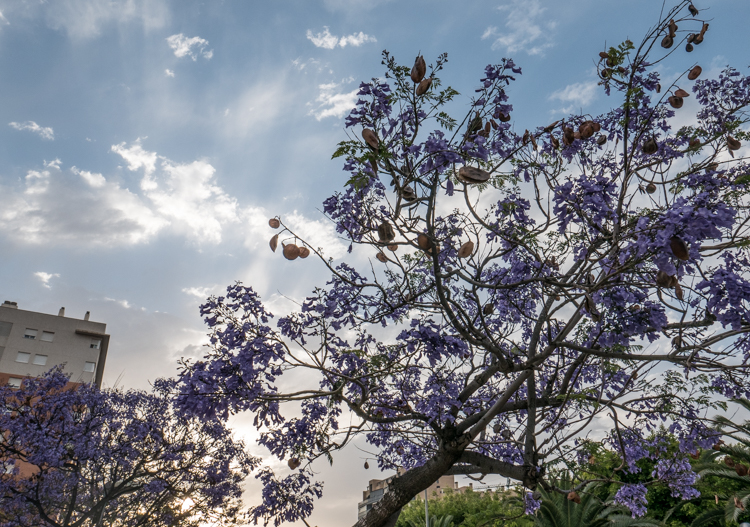 22_2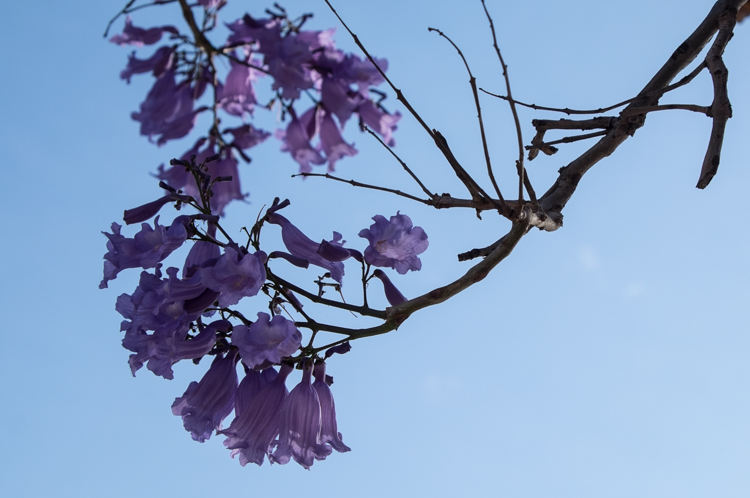 22_3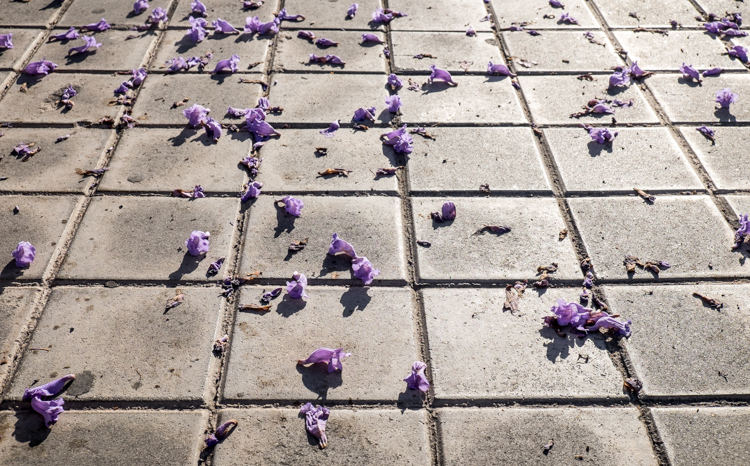 22_4

22_5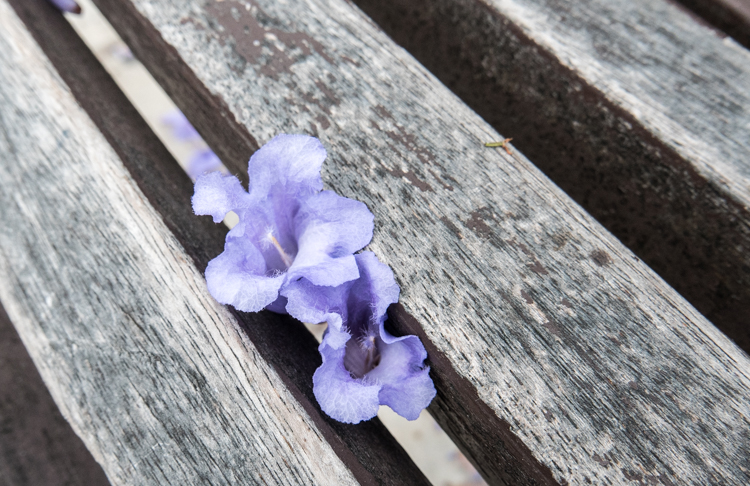 22_6
My Puerto Rican in-laws on our terrace: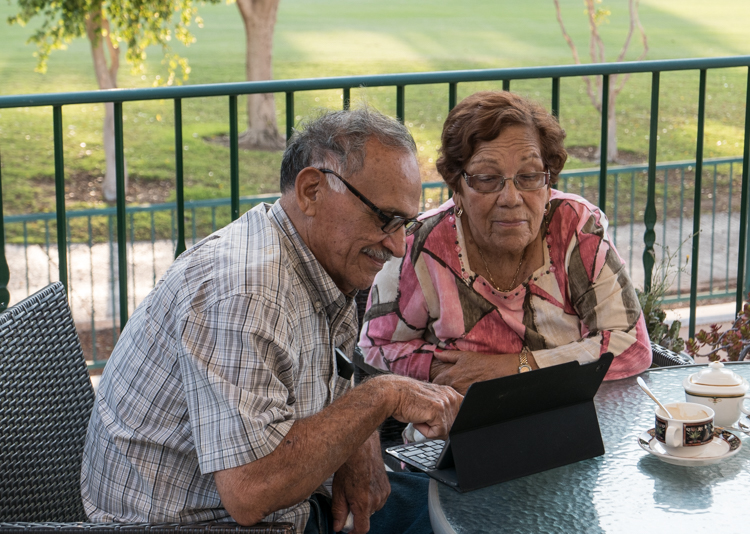 22_7
One day during the week, my wife and her parents met me at the office, and we drove to Hostal Maruja for lunch: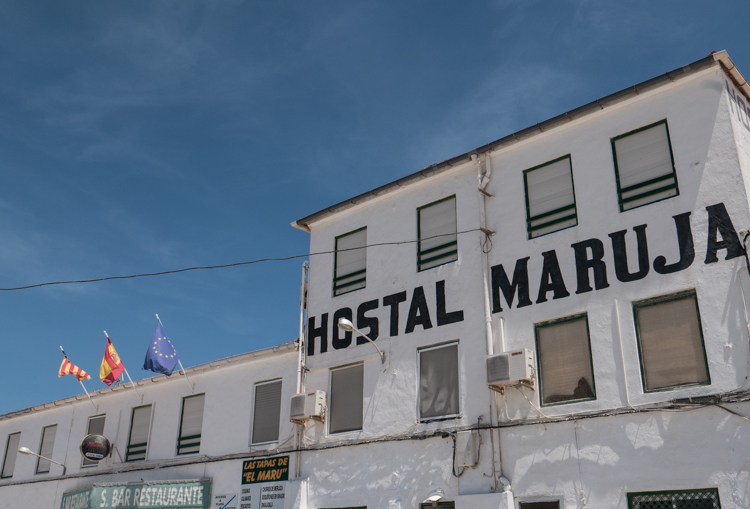 22_8
The road in front of the restaurant was as dusty as ever: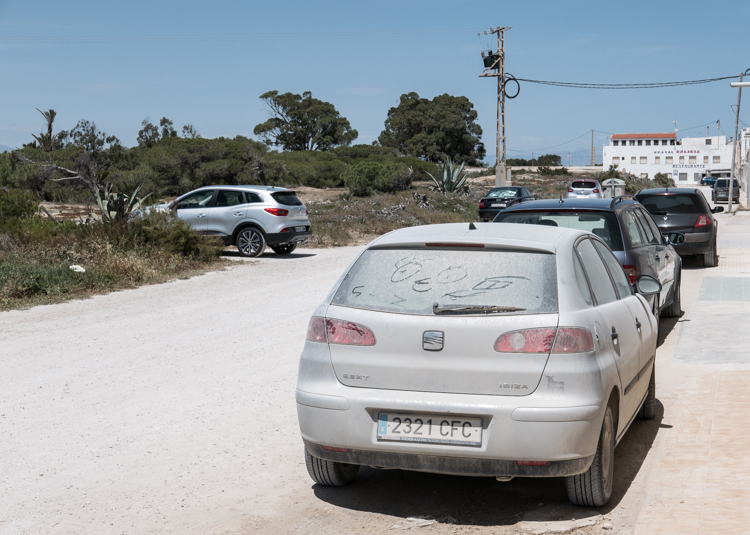 22_9
But on the back side, the beach season is in full swing: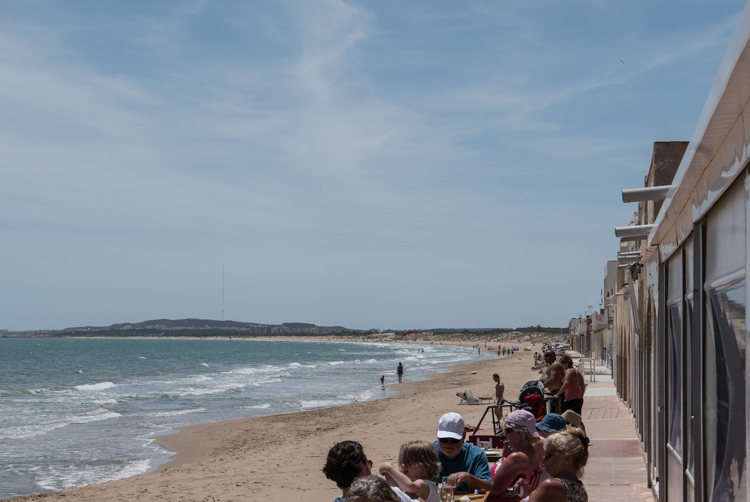 22_10
Maruja is a place where people come to eat straight off the beach. Despite this, the food is great: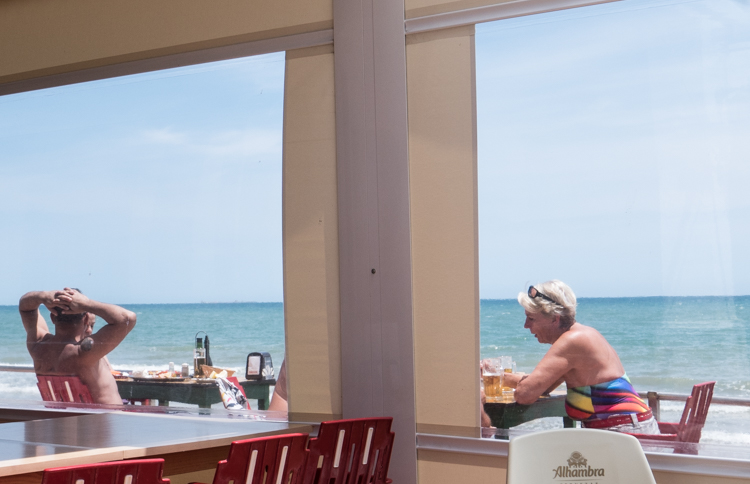 22_11
My in-laws eating. Their tastes in food are very conservative, so this was quite exotic for them: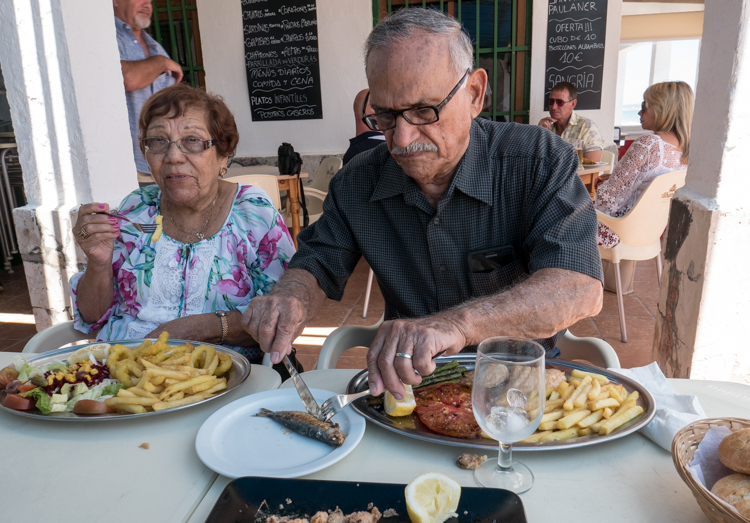 22_12
Ensaladilla rusa: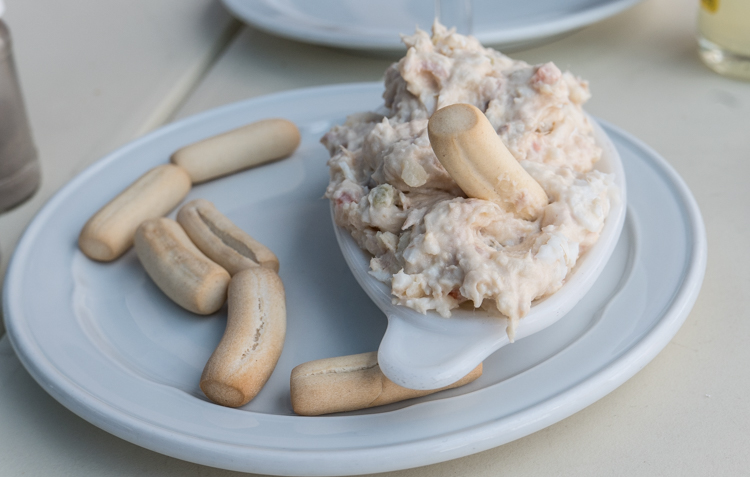 22_13
Patatas bravas: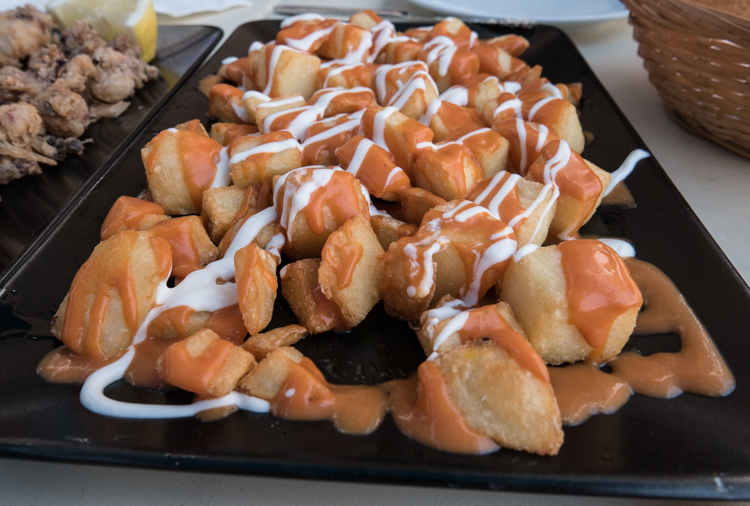 22_14
Chipirones: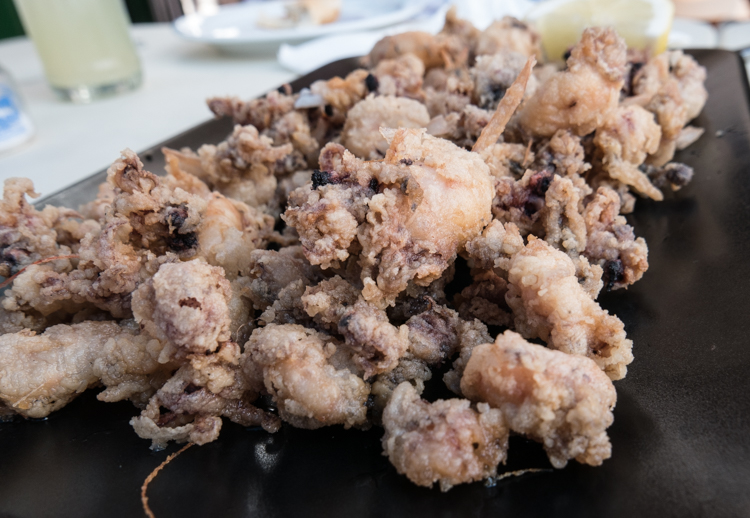 22_15
Pulpo a la plancha: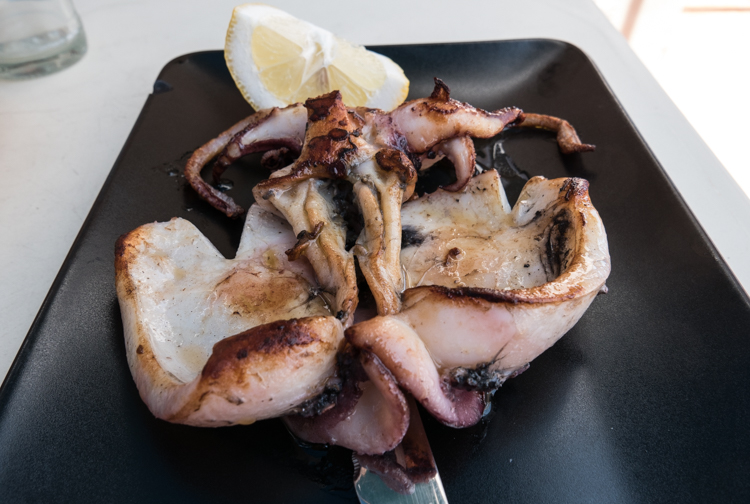 22_16
Playa San Juan, our neighbourhood beach. I went down there for the first time this spring, just to sit and have a beer on the promenade and look around. There is a new small skateboard/BMX park: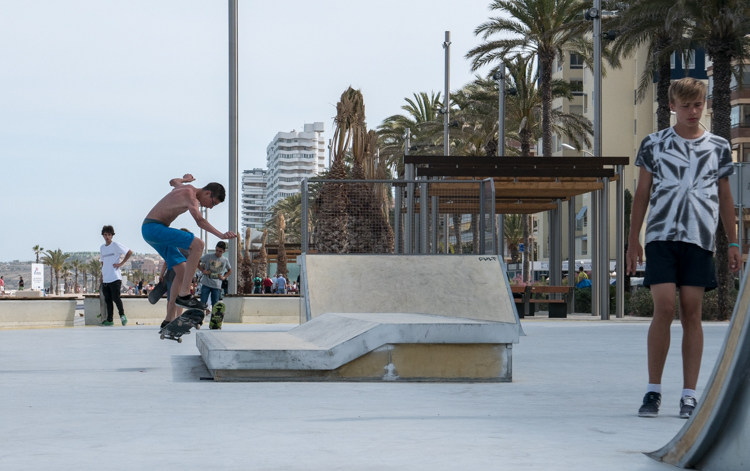 22_17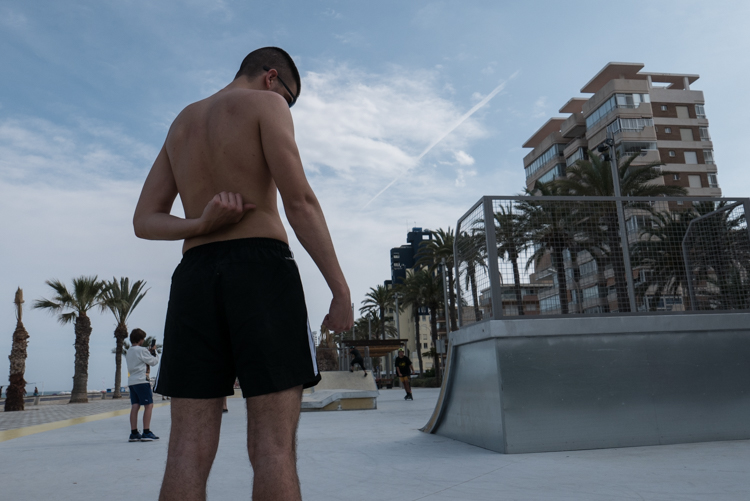 22_18
The inevitable end. He was unhurt, except for pride: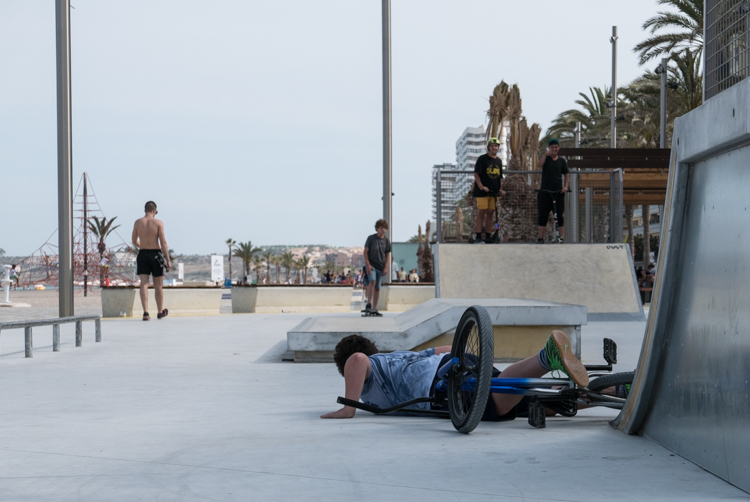 22_19
My daughter has recently gotten into make-up. Here she is, using my wife as her canvass: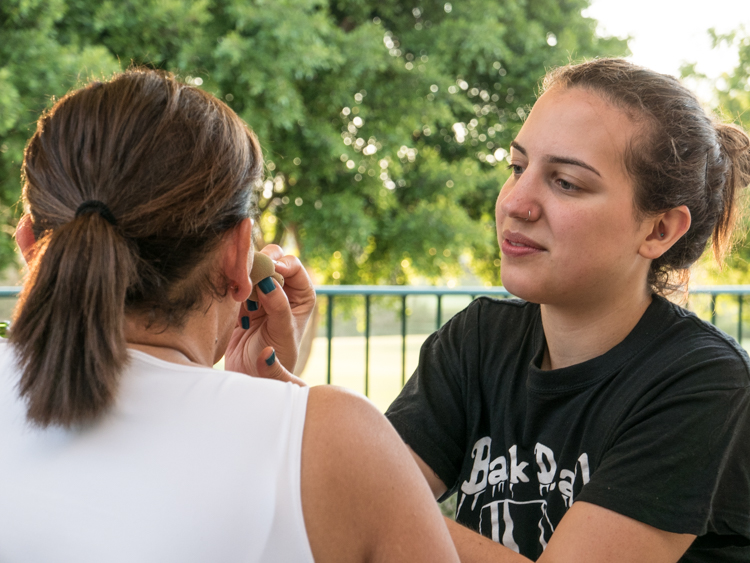 22_20
A critical look: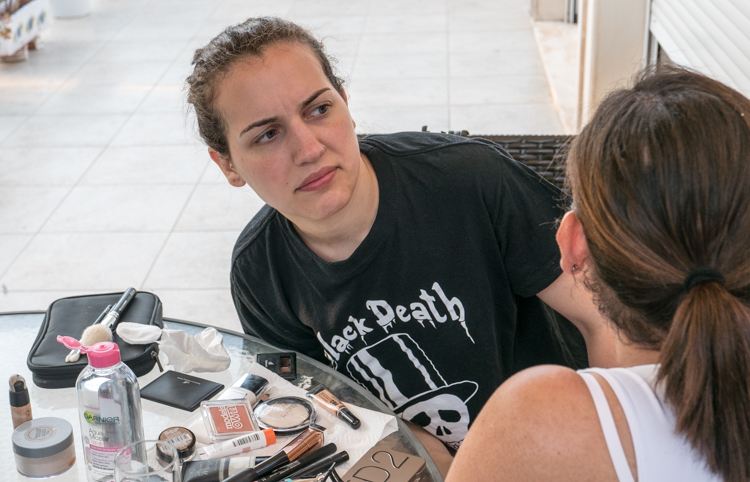 22_21
On Saturday night, I went to a local bar called El Continental together with my friend Elio and his son to watch the final of the Copa del Rey, the Spanish cup final: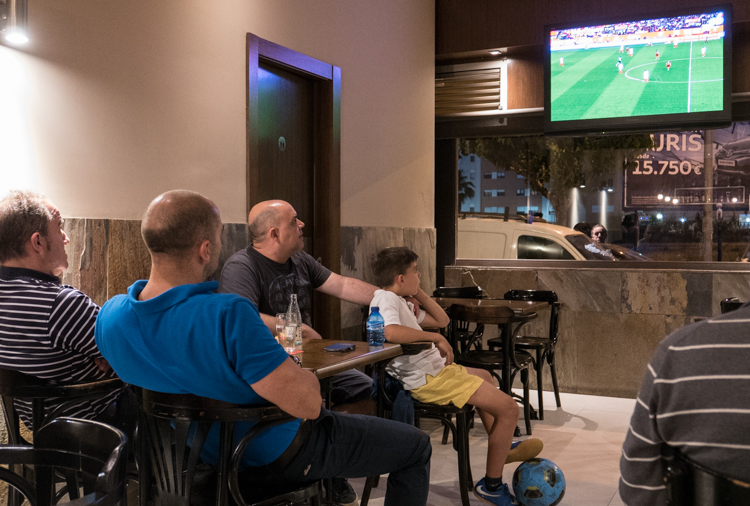 22_22
Father and son share a pizza: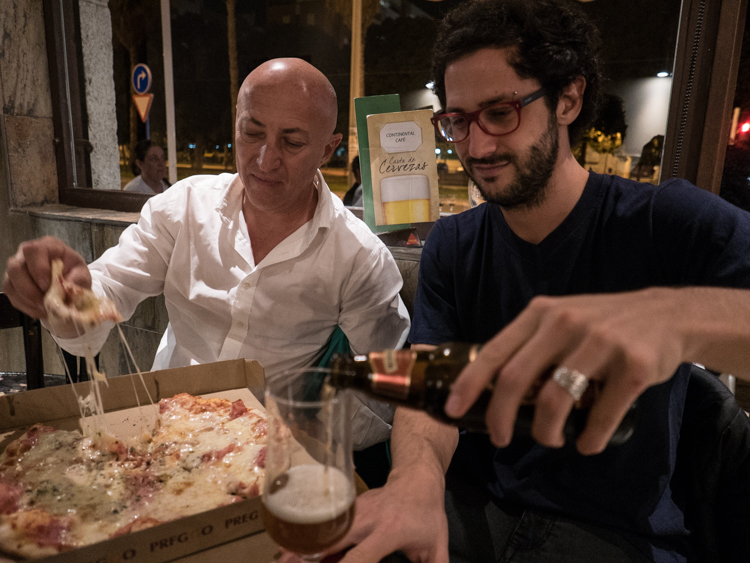 22_23
No week is complete without a picture of one of "my" golf course cats: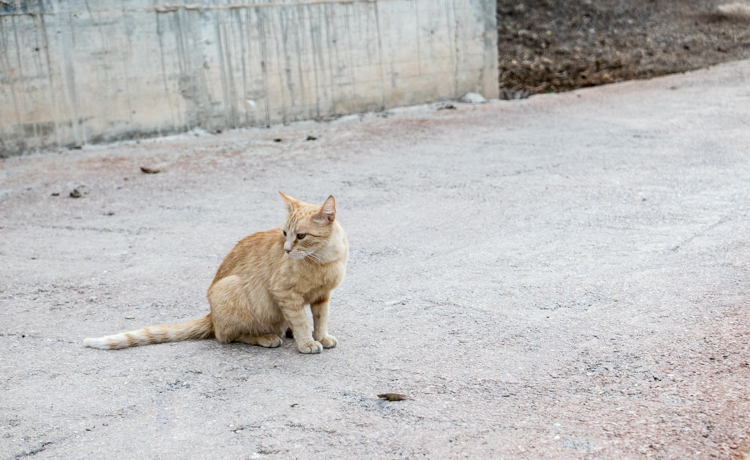 22_24
My in-laws went back to Puerto Rico on Thursday, and my wife and I drove them to Madrid airport. Afterwards, I stopped to take another picture of the statue of Europa outside Terminal 1 that I also photographed in week 20. This time from a better angle; also, notice the armed policeman in the upper right corner: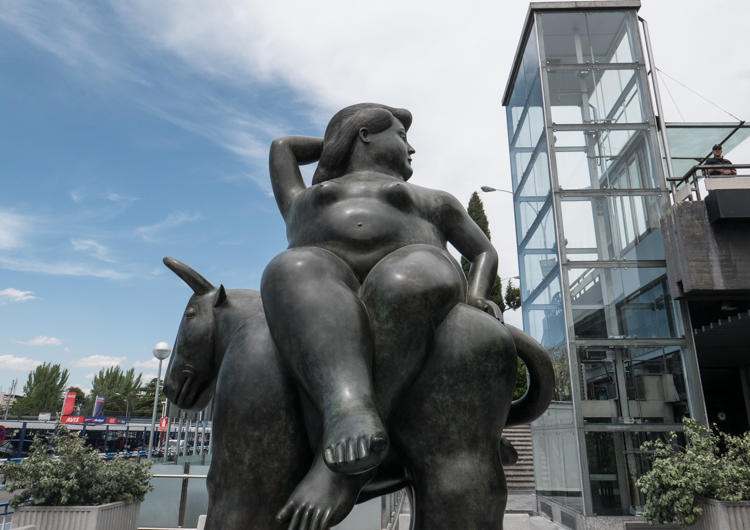 22_25
On Friday morning, we all got a nice surprise e-mail from our secretaries. They suggested an impromptu drink at noon. On the last Friday of each month, the evacuation sirens in the buildings are tested. Henceforth, this test will be a signal to gather around one of our meeting tables for a quick drink. A nice, informal way for all of us to get together: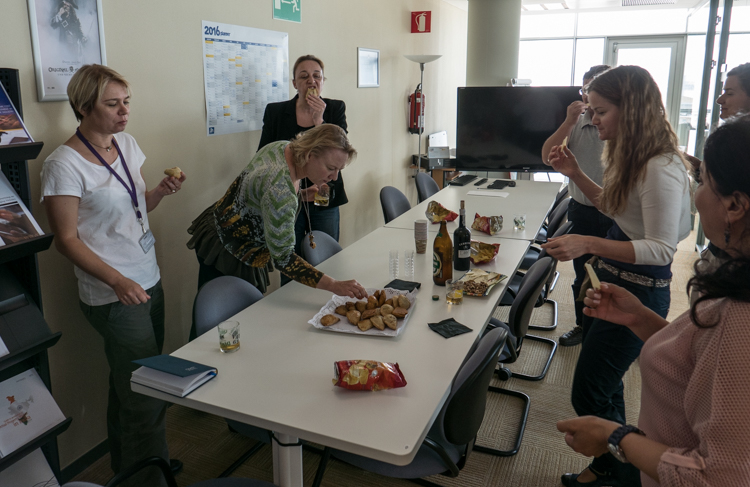 22_26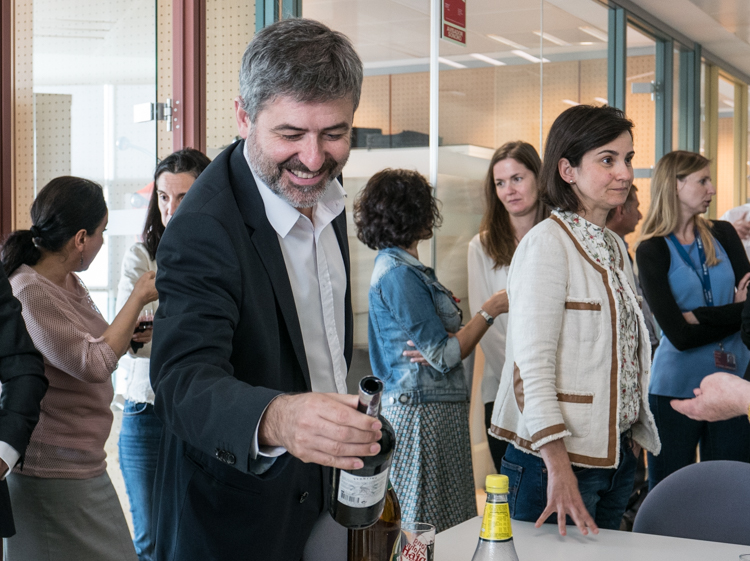 22_27

22_28
On Saturday morning, I cycled up to the Puerto de la Carrasqueta, my weekend routine. This is the landscape just north of Jijona, the town where Turrón is made: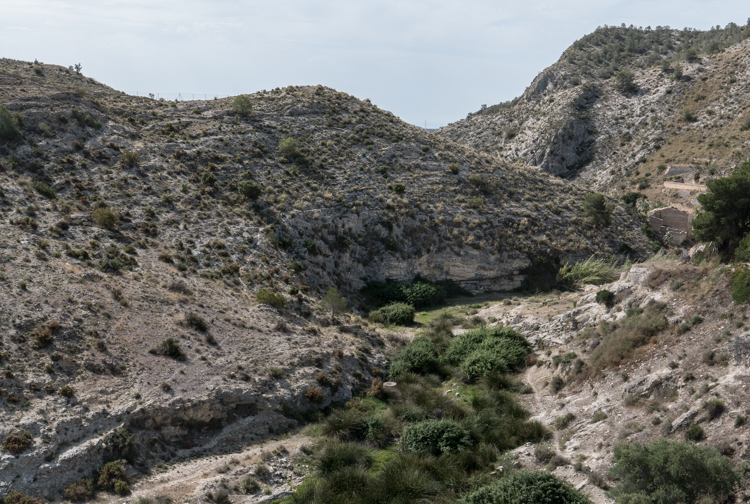 22_29
This is a different view of the road leading up to the pass:

22_30
This is a picture I have long wanted to take, and this time it worked out with a need for a stop to heed the call of nature. A dead tree reaches out over the coastal plain of Alicante: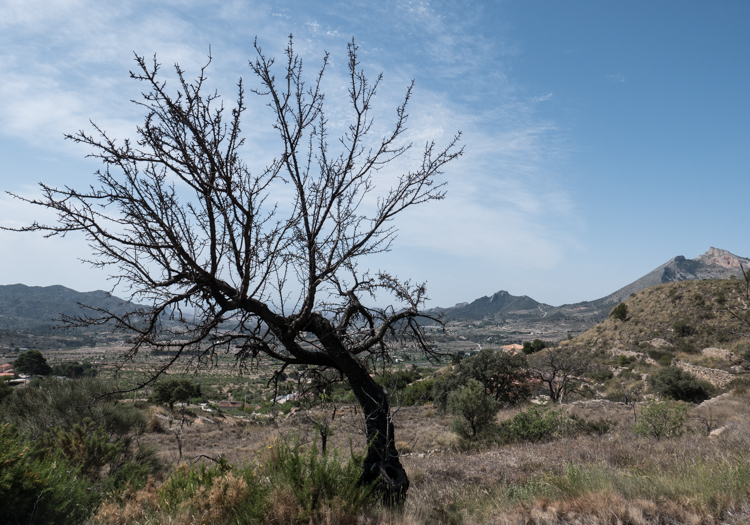 22_31
After climbing up to the pass comes the reward of a long downhill: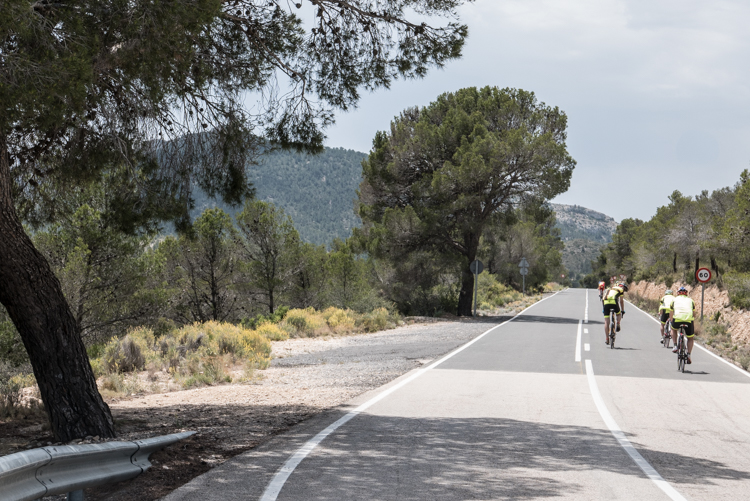 On Saturday night, I attended a concert at Alicante's main music auditorium, ADDA. The performers were the parents' choir of the European School of Alicante in which my wife sings, together with a choir from the town of Calpe north of Benidorm, and a small group of musicians playing traditional South American instruments.
22_32
ADDA is an impressive facility, located in a rather low-rent neighbourhood: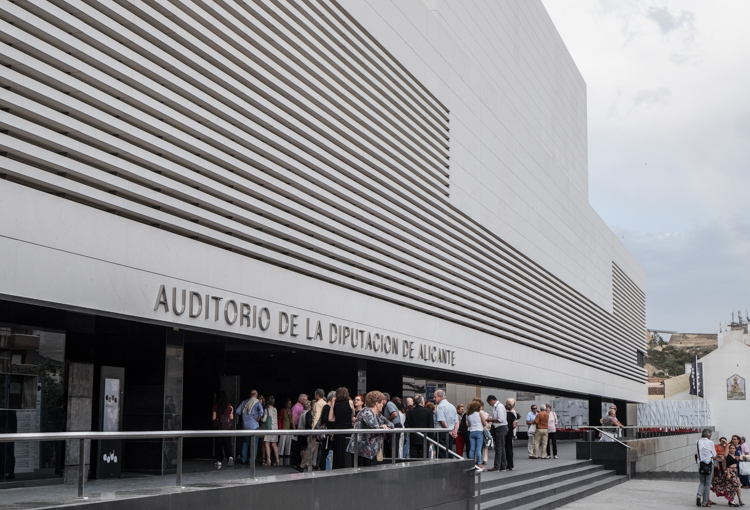 22_33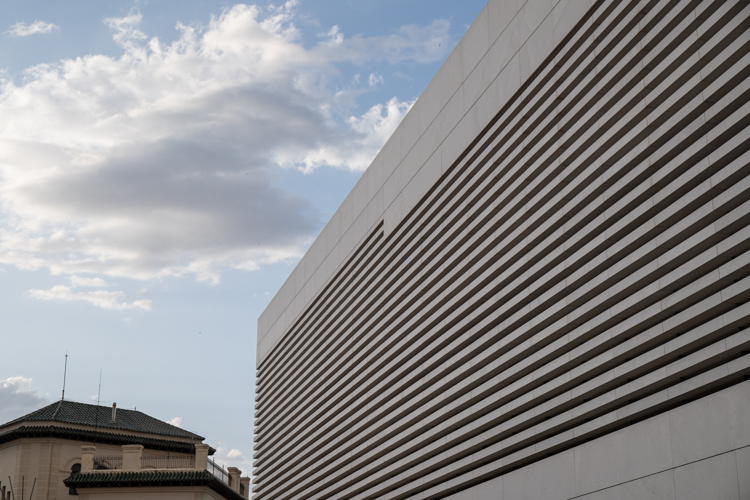 22_34
Members of the choir entering the stage: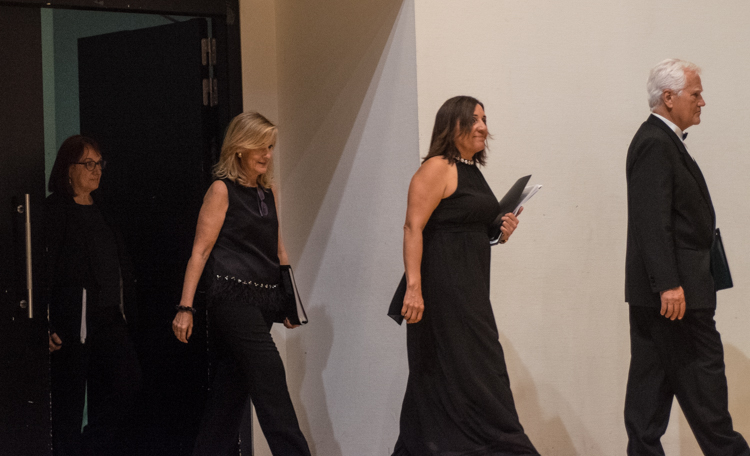 22_35
Selana conducts: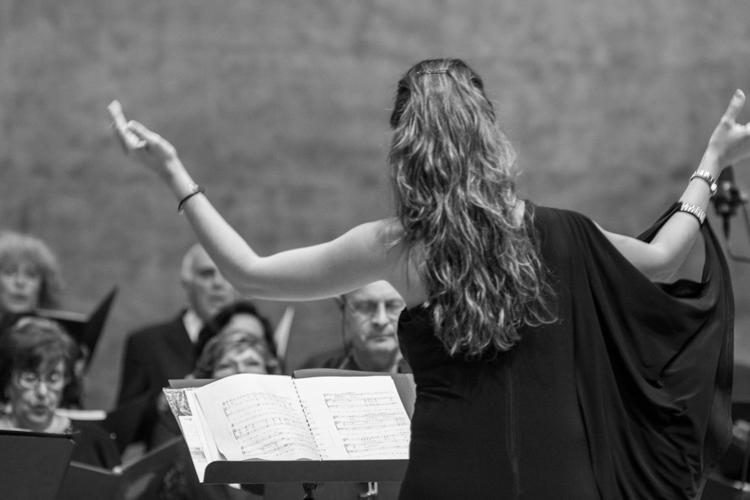 22_36
My wife singing. Given where I sat, the only way to get half-decent pictures was to mount a Leica 135mm lens on my Fuji X-T1. And the fact that photography is forbidden during performances meant that I had to be discreet and quick: