Last week was nice in several respects. My son came over from Bath to spend his two-week spring break with us, and since Spain takes its public holidays seriously, I have had several days off as well. So here is a mixed bag of images from around Alicante.
Main
We started the week by attending a "two wheels" fair at the local exhibition centre. One nice touch was a display of classic Japanese motorcycles, including many that I used to drool over as a teenager, such as this Kawasaki 900 which was the fastest and meanest machine of its day: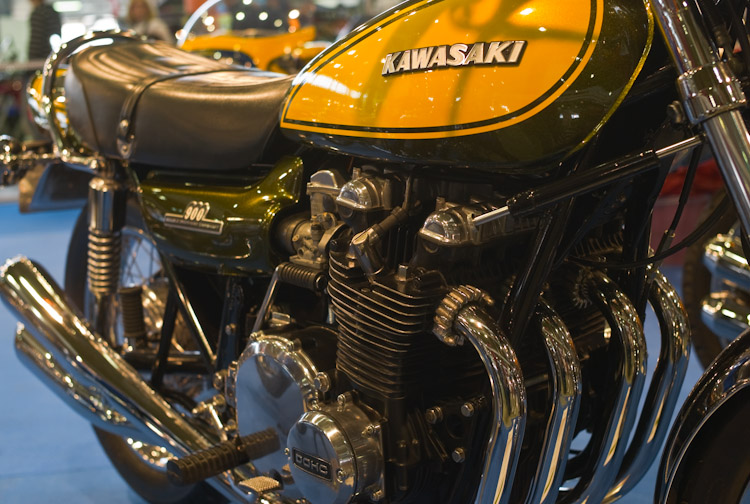 Alternates:
Alternate 1
Closeup of a modern Harley, although "modern" is a relative term when it comes to Harley: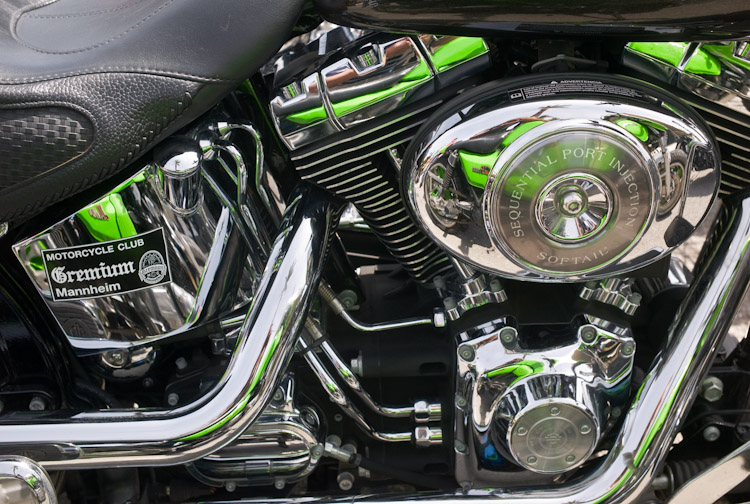 Alternate 2
I did not ask them, but I imagine that this couple, with matching hair, might be Harley riders: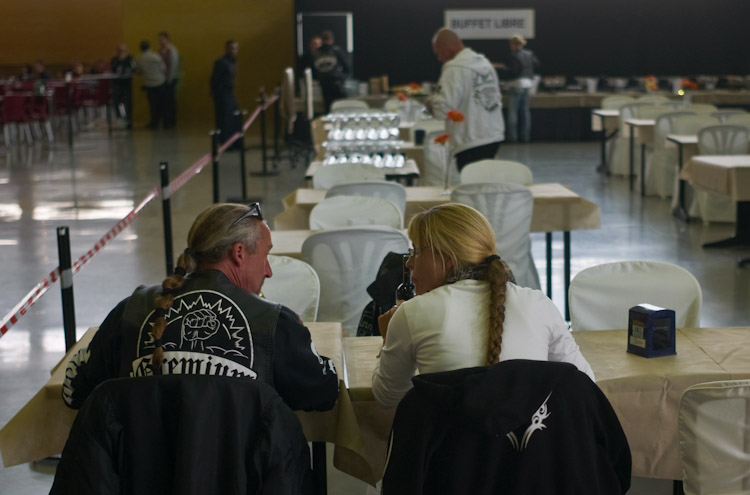 Alternate 3
The show also featured bicycles, including demonstrations of what can be done. Here is one of the trick riders getting ready: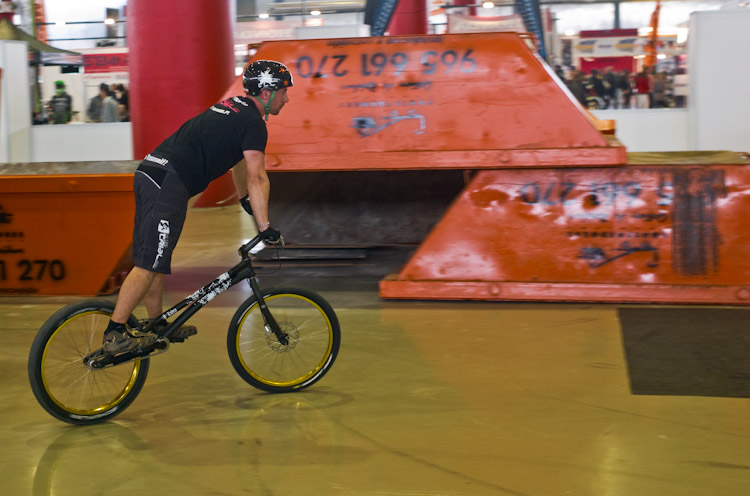 Alternate 4
Some of the feats performed were indeed amazing: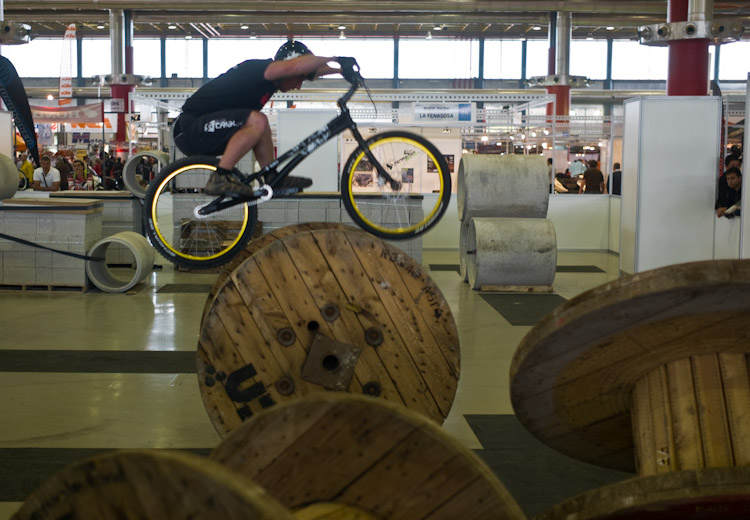 Alternate 5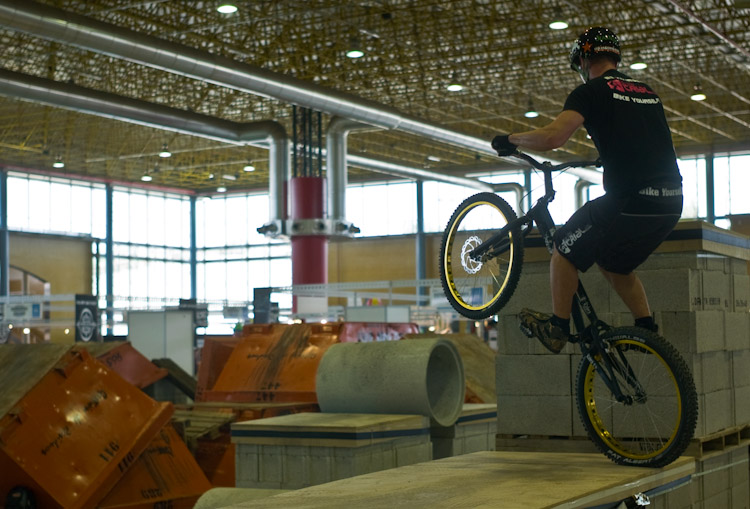 Alternate 6
Since the children had their spring break, and not every parent could take the whole week off, some children simply came to the office, like Yvonne's son here: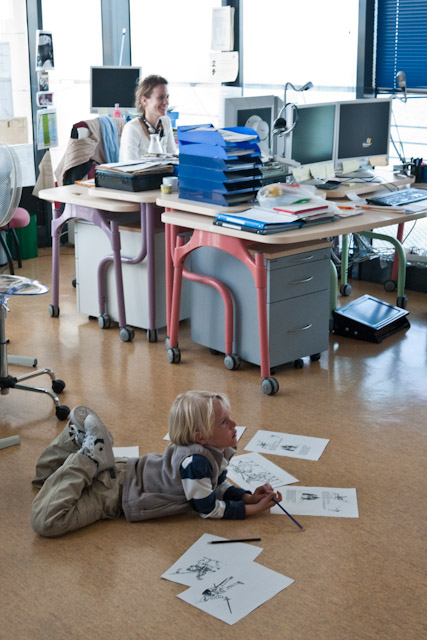 Alternate 7
As I walked around the city, I continued to explore the wall art present in many locations: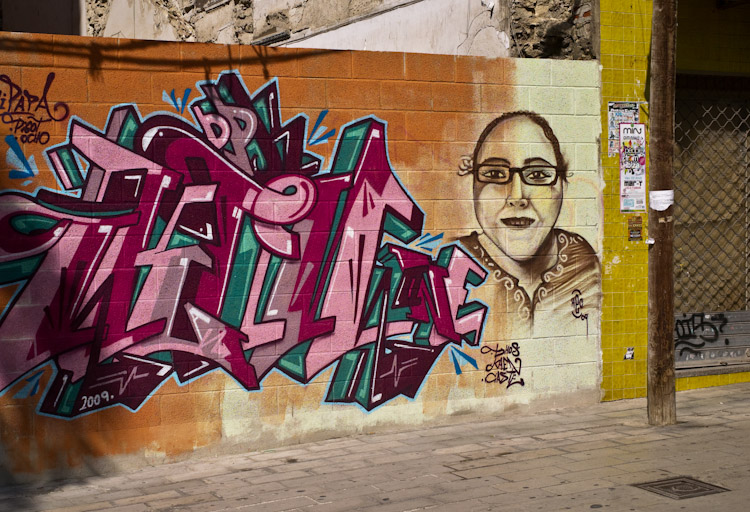 Alternate 8
Graffiti with an intellectual twist. This year is the 100th anniversary of the birth of probably the most famous Alicantino, the poet Miguel Hernandez who died due to mistreatment in Franco's prisons in 1942. It is not often one sees poetry written on a bus shelter: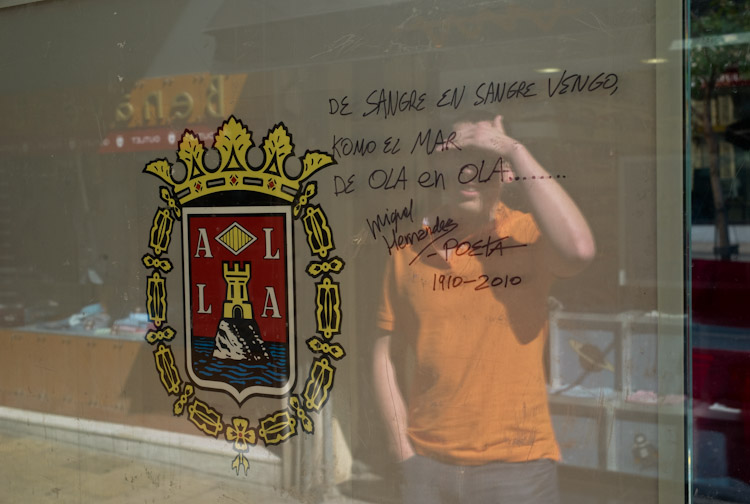 Alternate 9
The bakery where I buy fresh bread every weekend while walking my dog also has tables for coffee and breakfast, as is usual for Spanish bakeries. This little bird has figured out that there are always breadcrumbs around, and he has now been adopted as the bakery's pet (or is it the other way round?):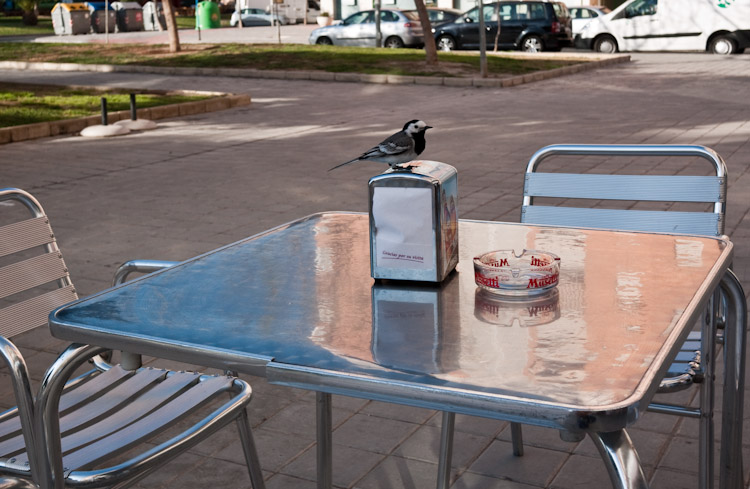 Alternate 10
For a variety of reasons, I did not go to see many Semana Santa processions this week. In fact, I only went to one, on Friday: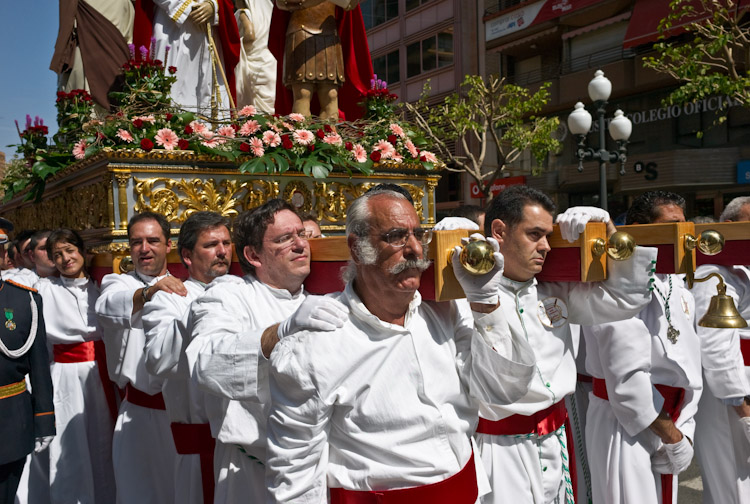 Alternate 11
The costaleros are not all men: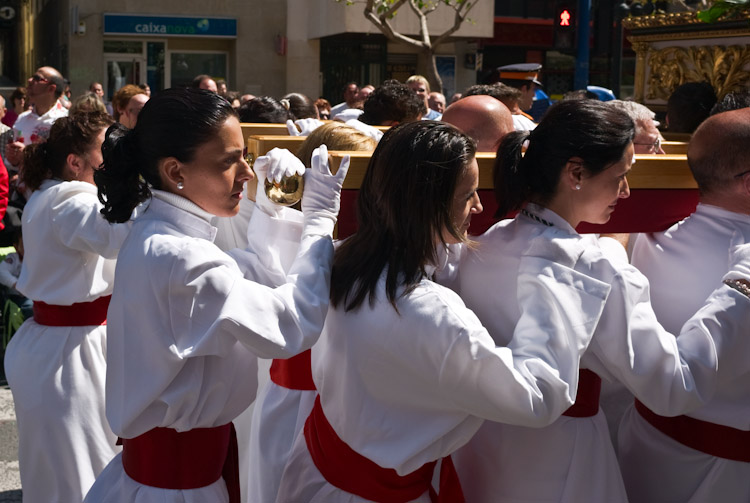 The remaining pictures are from a medieval market set up for the Easter weekend in a park near my home. Such markets are popular around here, and the people simply move from town to town year round.
Alternate 12
Cheese vendor: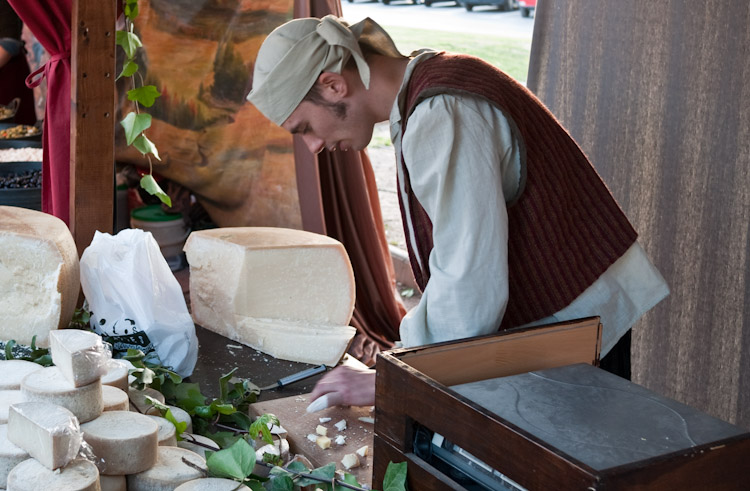 Alternate 13
Serious barbecue: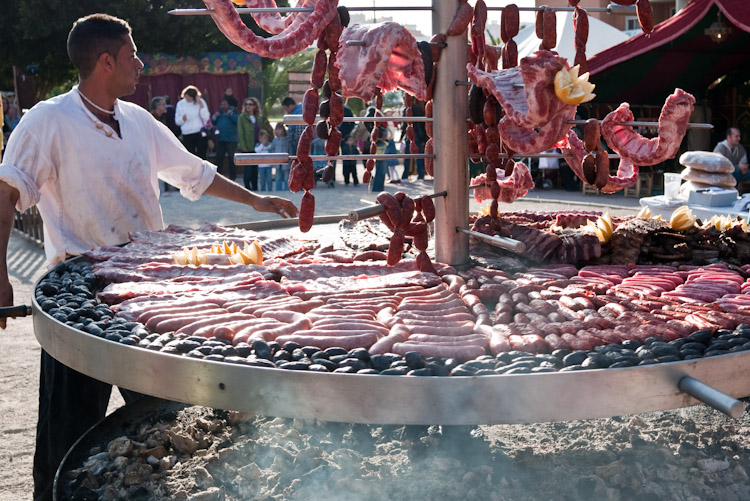 Alternate 14
The products of the barbecue: morcilla, chorizo, sausage and thick bacon. Delicious!: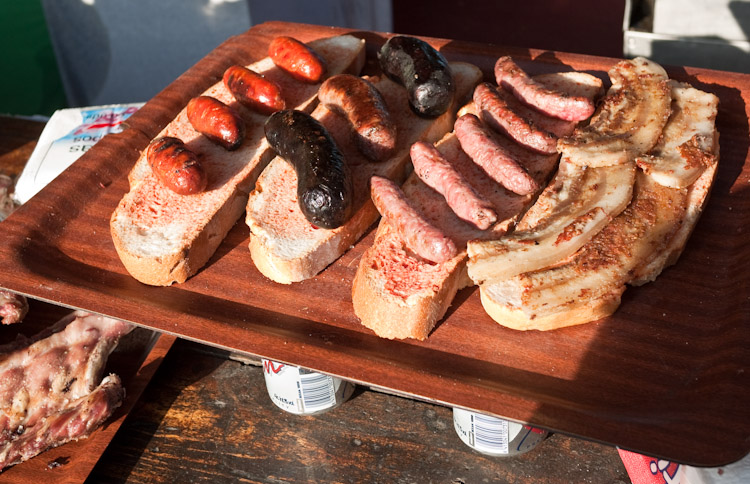 Alternate 15
Looking at "medieval" arts and crafts: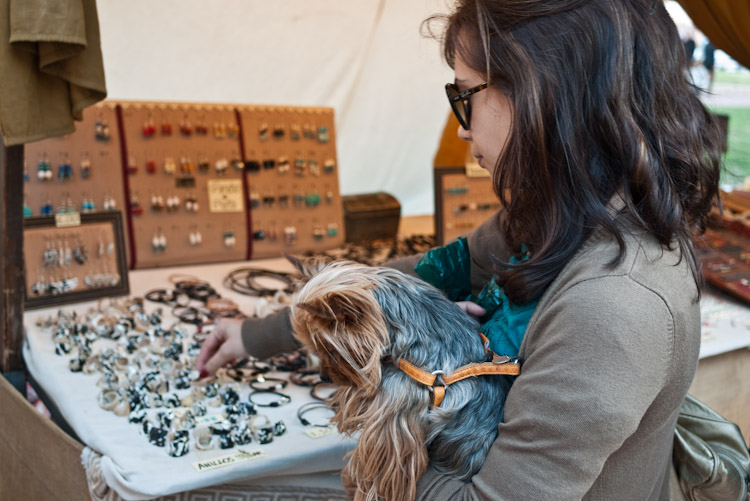 Alternate 16
These two girls were having a serious conversation in the crowd: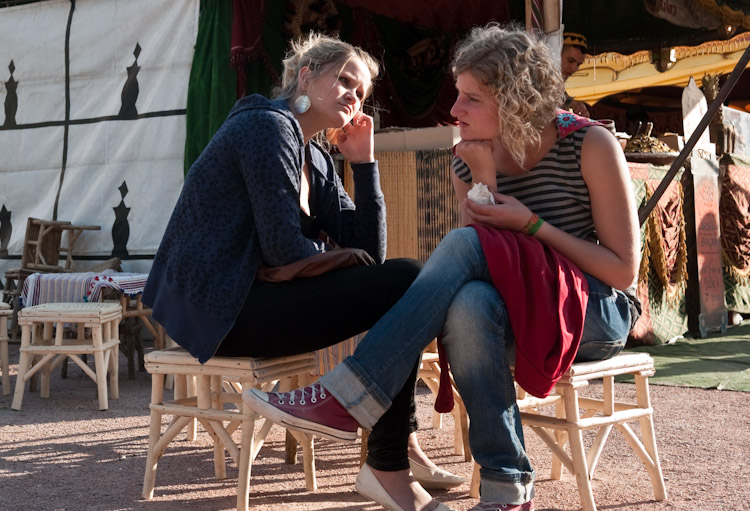 Alternate 17
This is what the scene looked like early in the morning: