This week's blog starts in Alicante and finishes in Bulgaria's capital, Sofia, where I was speaking at a conference on intellectual property enforcement–and of course prowling the city with my camera. But there was also a birthday party in Benidorm, a double birthday, with the customary lot of friends and the usual enjoyment of food, wine and the company.
24_1
I start with two pictures from home. Now that we do not have our own animals to defend the home, the golf course cats take advantage of the situation: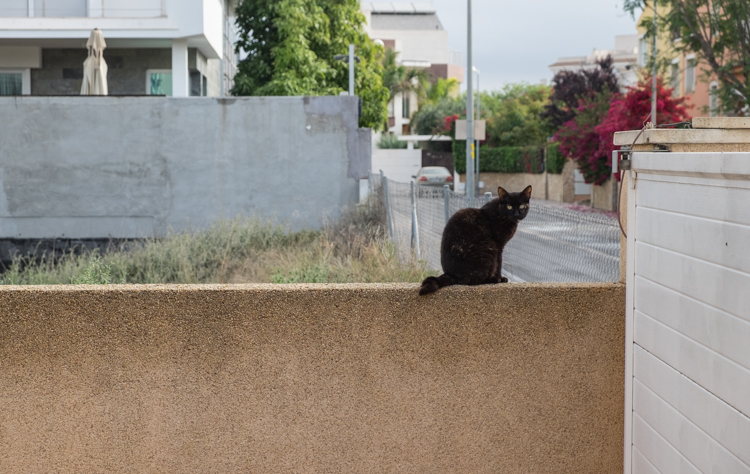 24_2
And my late mother's magic cactus did something even more amazing this week–seven flowers: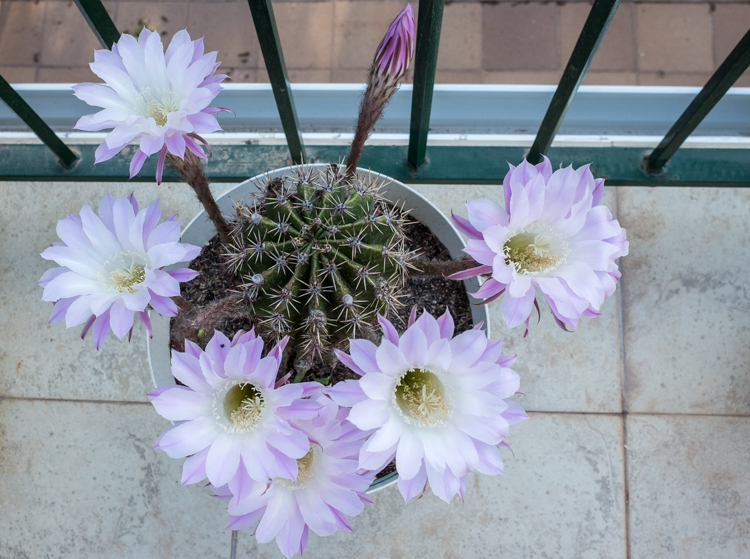 24_3
Then the double birthday party in Benidorm. It was a lunchtime party, which in the Spanish context means that it might end at midnight. When we arrived, Elio was busy with his customary activities: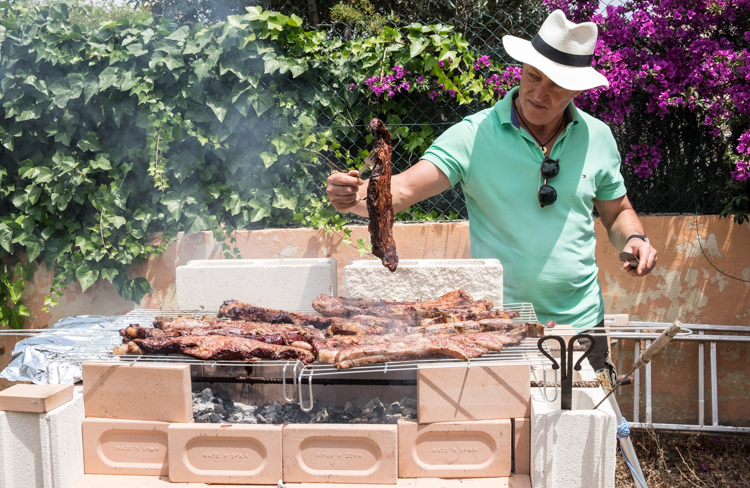 24_4
Elio and Assumpta had brought their little dog Chloe with them, and of course she was hanging around people who were eating: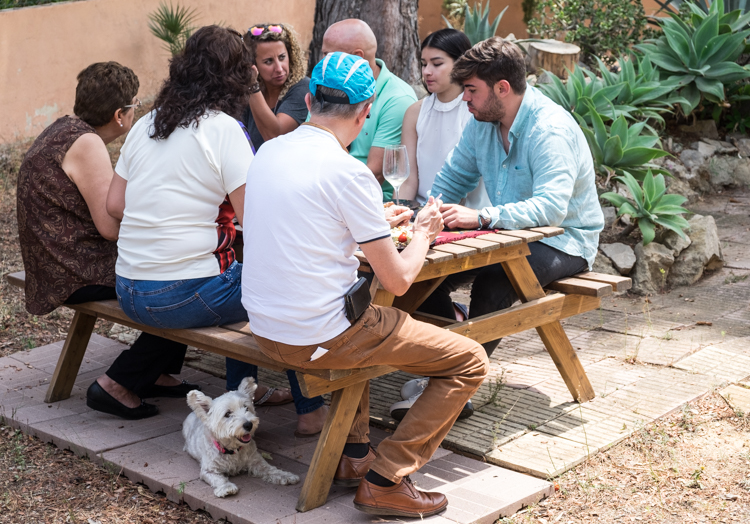 24_5
Mariluz, our hostess, has adopted a couple of cats, or perhaps the other way around: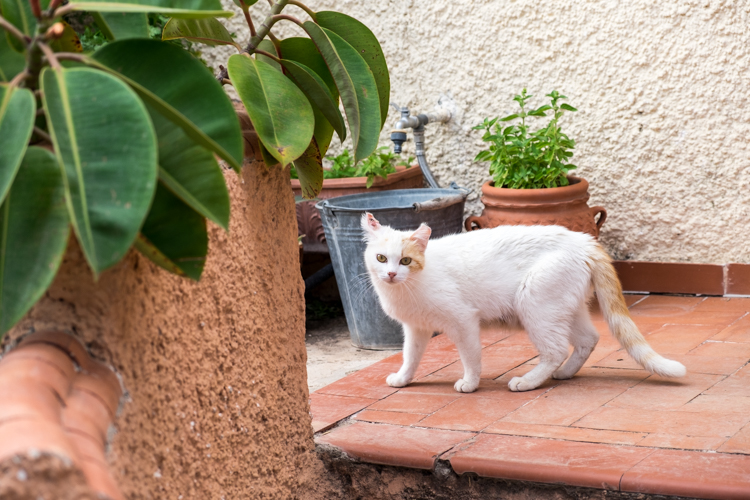 24_6
Young love: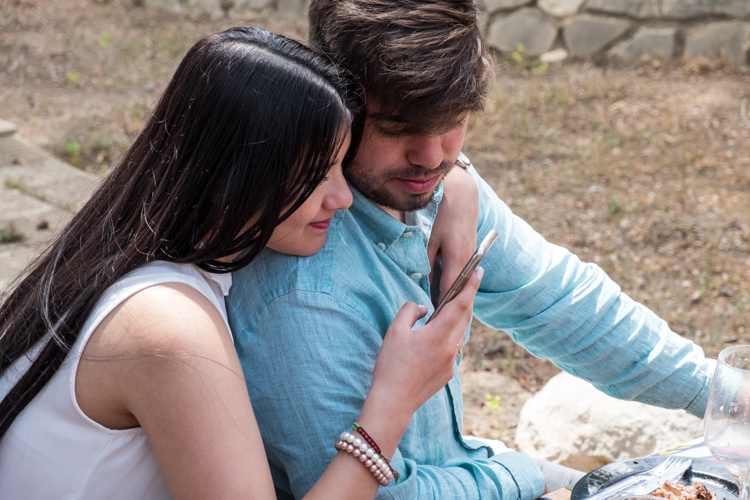 24_7
Not much food porn at this party–I had taken a hard bike ride in the morning and hence I was more interested in eating the food than in photographing it. But I liked these fresh figs: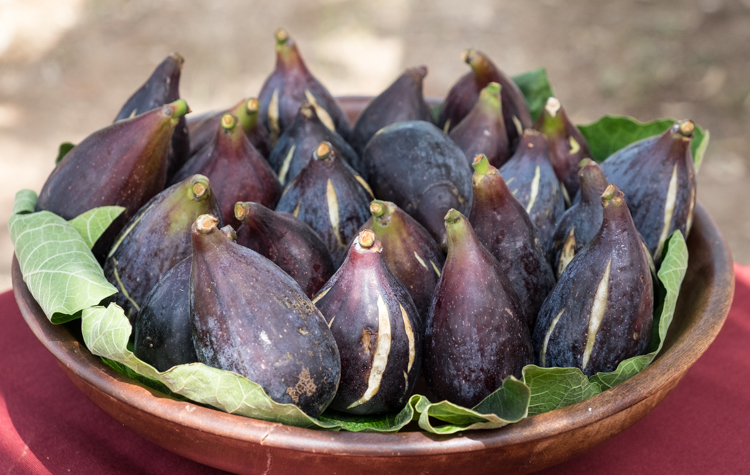 24_8
Serious ladies: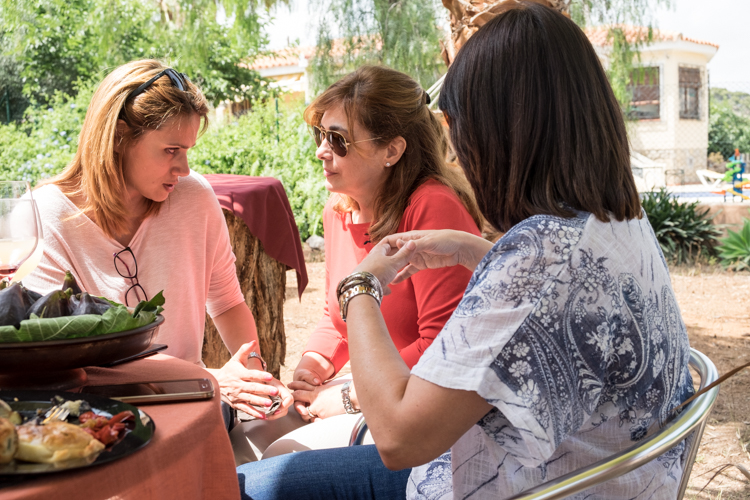 24_9
Less serious ladies: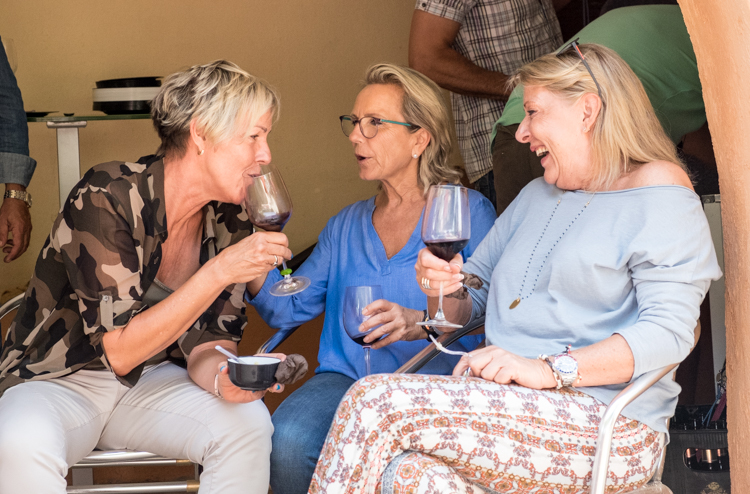 24_10
Much less serious men: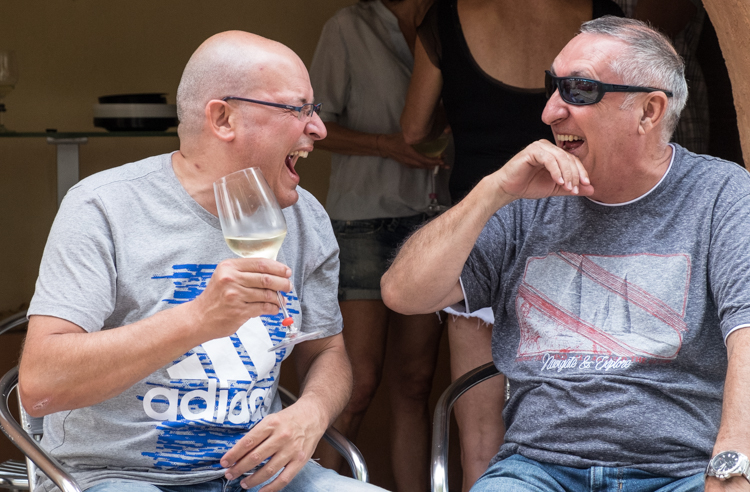 24_11
And we finish with the usual birthday ritual, performed by Elio and Mariluz: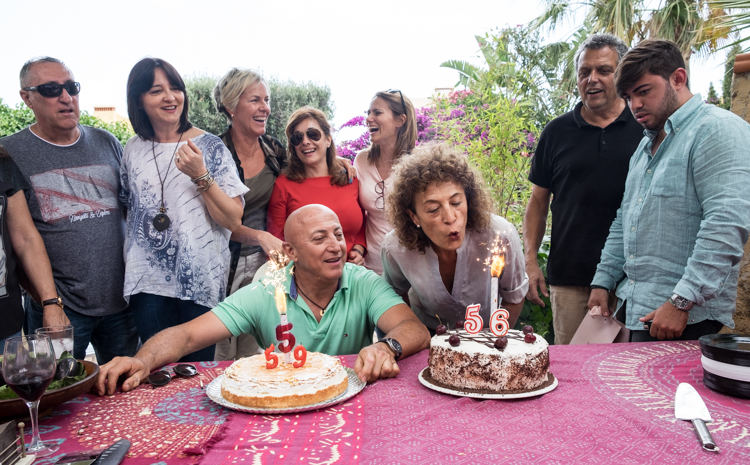 I left the party early, since I was going to Bulgaria the next morning and had not packed yet.
24_12
The next day was fairly tiring, with the long trip to Sofia (due to a longish layover in Rome). But around 7 p.m. I arrived at my hotel, carried out the usual routine of hanging the clothes to minimise crumpling, and set out in search of sustenance. I was staying at the same hotel as back in February, so I was familiar with the neighbourhood. I walked down the main pedestrian street, Vitosha Boulevard. This is what "pasta/pizza/burger/salad/dessert" looks like in Bulgarian: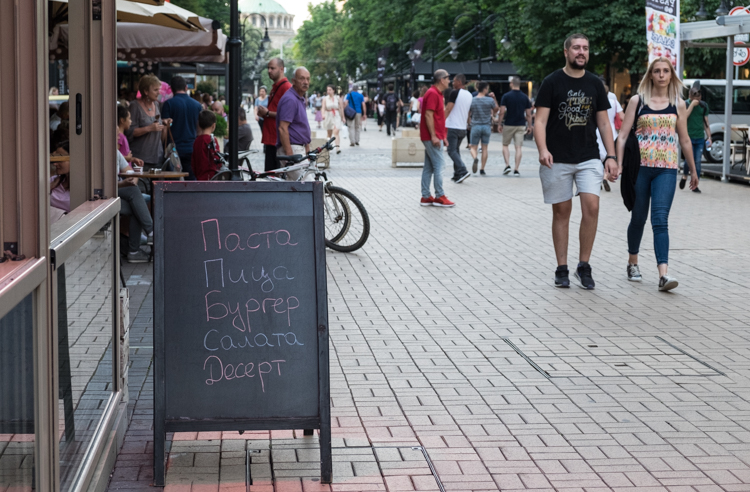 24_13
From my research during the first visit to Sofia in February, I knew that the most popular local beer, Kamenica, was not great but not bad either; and it was especially nice on a warm June evening, completely different from the bitter cold in February: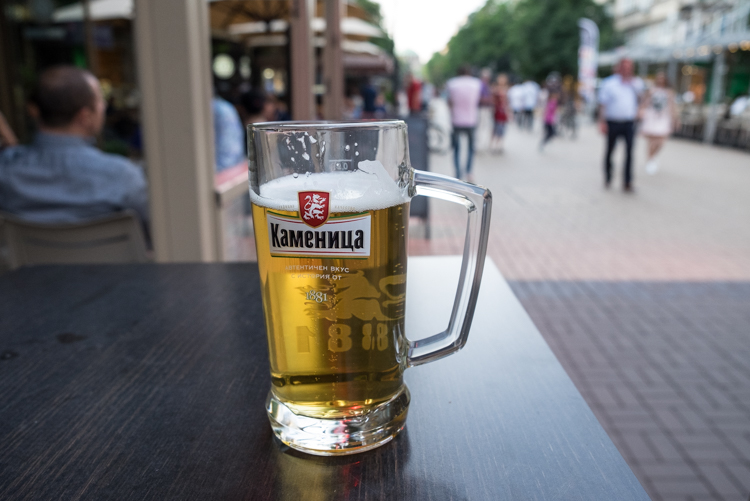 24_14
So I settled down with my beer and took in the human traffic on Vitosha Boulevard: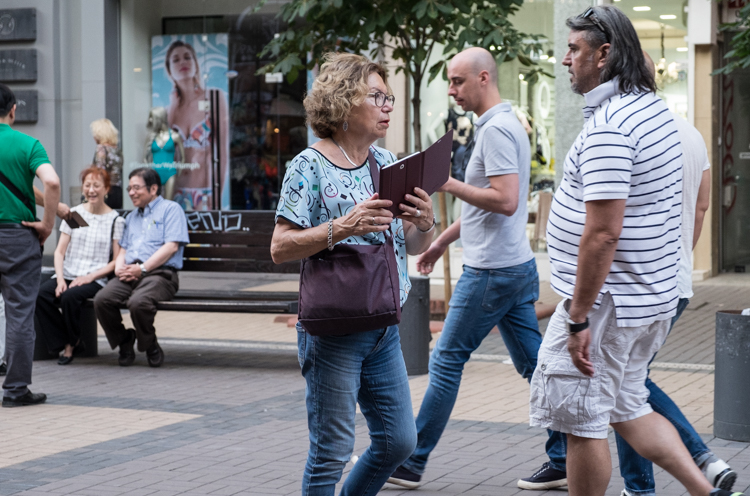 24_15
A young family enjoys their ice cream: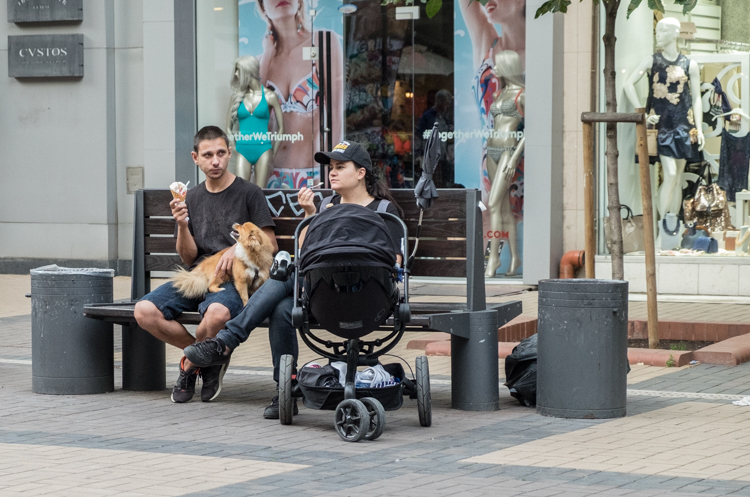 24_16
Children take advantage of the cooling mist from a restaraunt: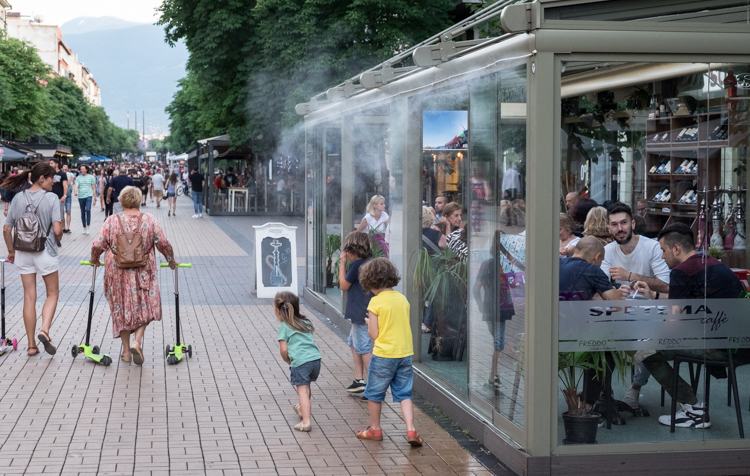 24_17
When I was Sofia for the first time in February, I was part of a group of 8-10 people, so dinner choices were a collective decision. But this time I was on my own, so I could follow my whims. On my first evening, I went to the Ale House, a place recommended in the Lonely Planet guide. The restaurant brews its own beer (in addition to a good selection of regular beers on the menu), available at individual faucets with a counter at each table, very convenient: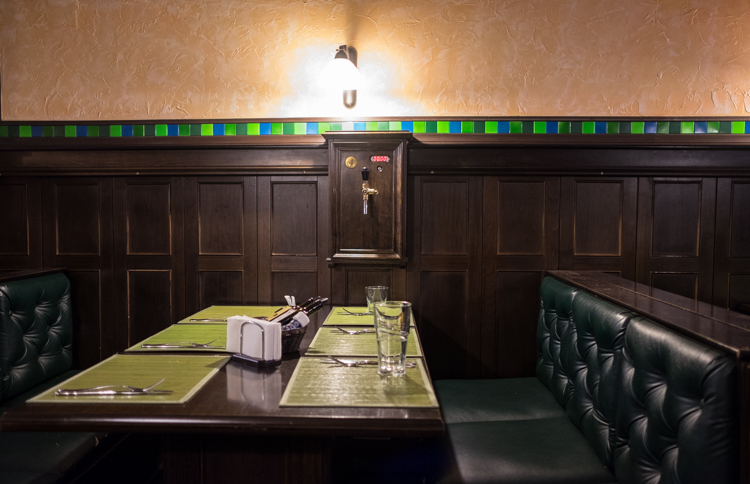 24_18
The restaurant was not very crowded on this Wednesday evening: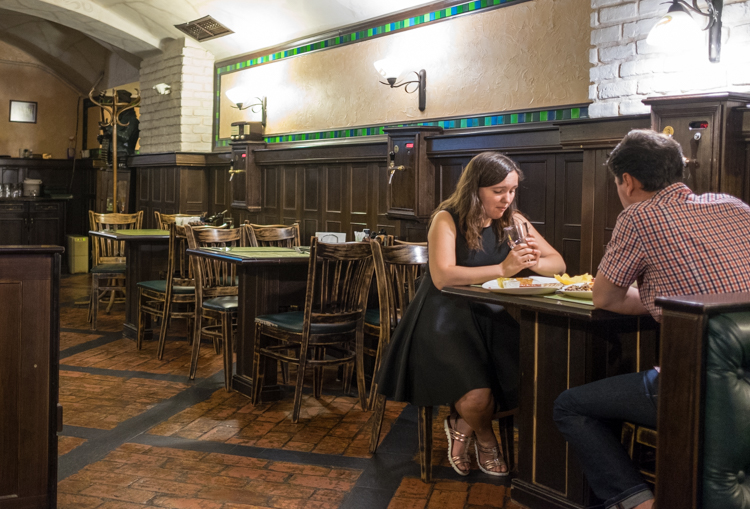 24_19
On Thursday morning I had to be at the conference venue at 8:30, so it was an early start to the day. But on my way, I popped into the Orthodox church next to my hotel, Sveta Nedelya, to have a look and to light a candle for my mother (she was Orthodox):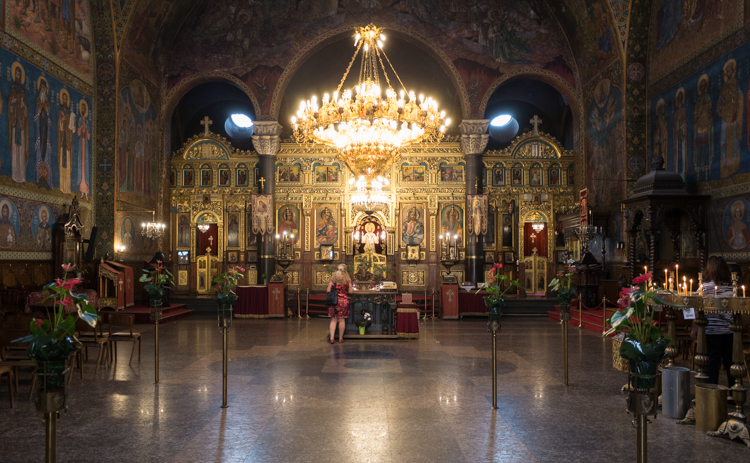 24_20
Early in the morning, Vitosha Boulevard was not crowded at all: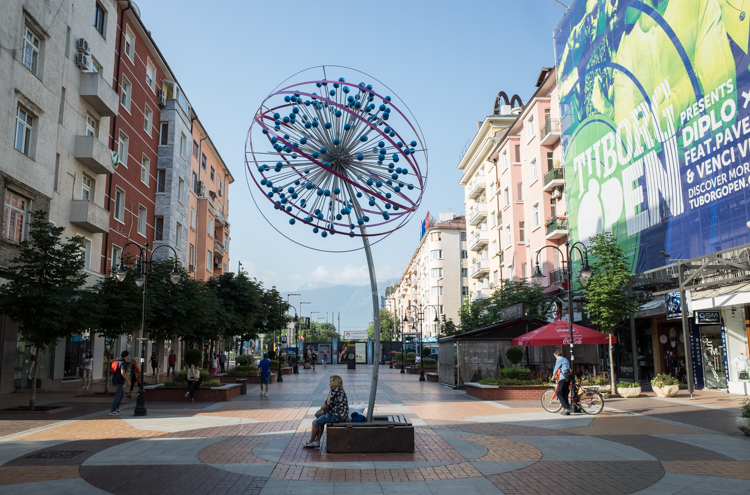 24_21
The conference venue was the National Palace of Culture, known by its Bulgarian abbreviation NDK: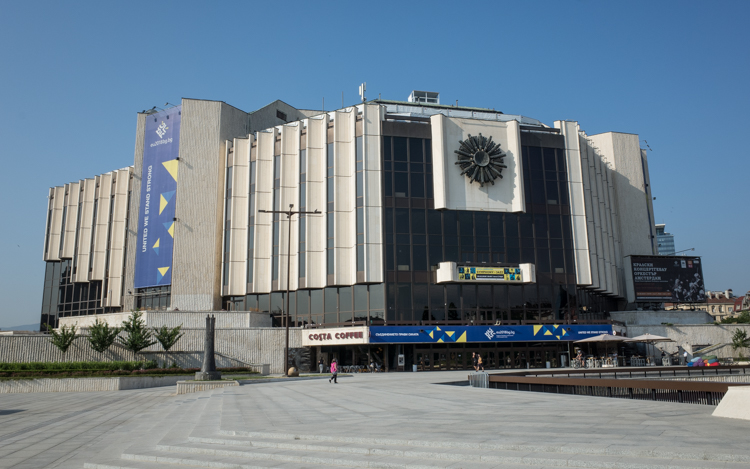 24_22
A lot of cultural events are on offer at NDK: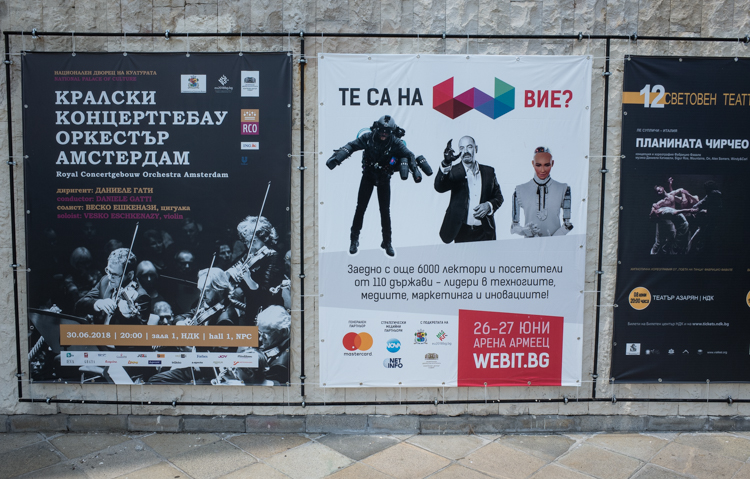 24_23
The conference at which I was to speak was held at a part of the NDK called the Peroto Literature Club, quite different from the usual places where I have spoken recently: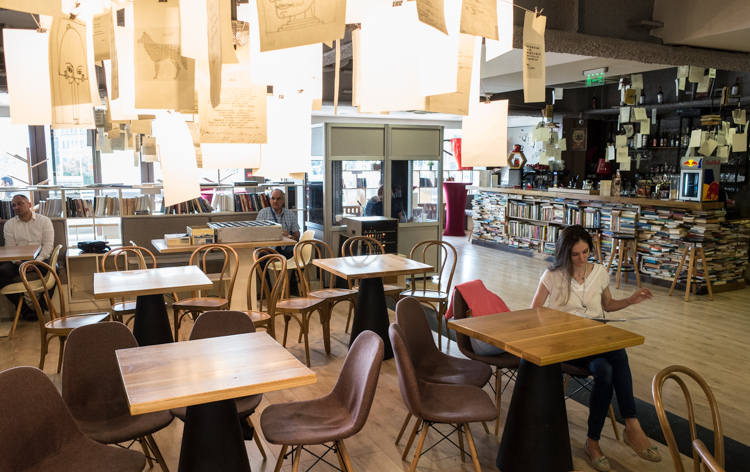 24_24
I especially liked the bar with its book theme: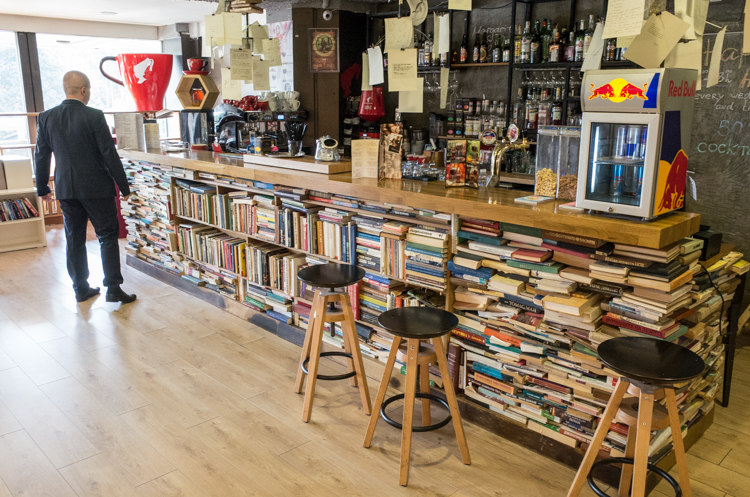 24_25
The stage was also a somewhat non-standard setup: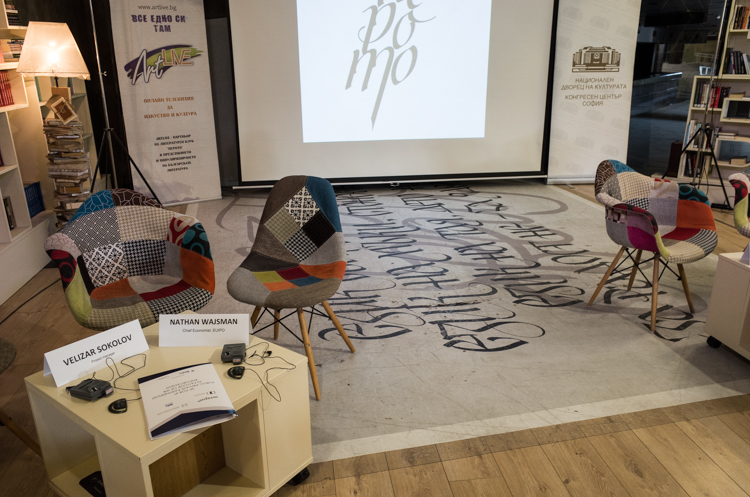 24_26
Later in the morning, the conference is in full swing. The audience is applauding one of the speakers (not me):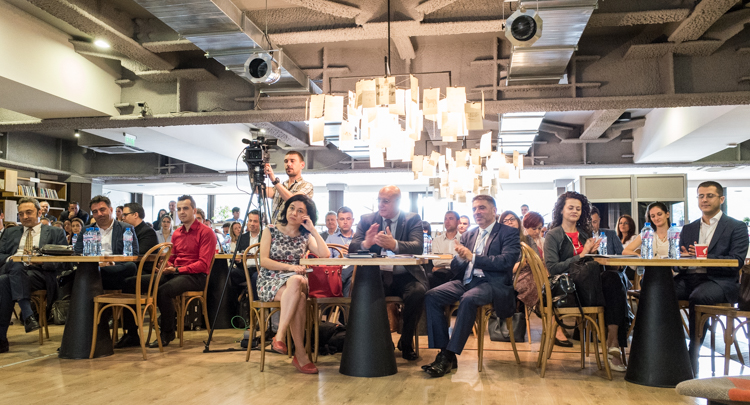 24_27
I was flying home on Friday morning at 5:30, so I had to get up before 4 a.m., but I was still determined to see some more of Sofia during the evening, once the conference had ended. The Lonely Planet guidebook recommended a modest restaurant in the Turkish neighbourhood where I decided to have dinner; and on the way I visited a place called Ladies' Bazaar that was also mentioned in the guide. Just before entering the market, I noticed this information board. I very much liked the message on it and the name "Tolerance Zone of Sofia":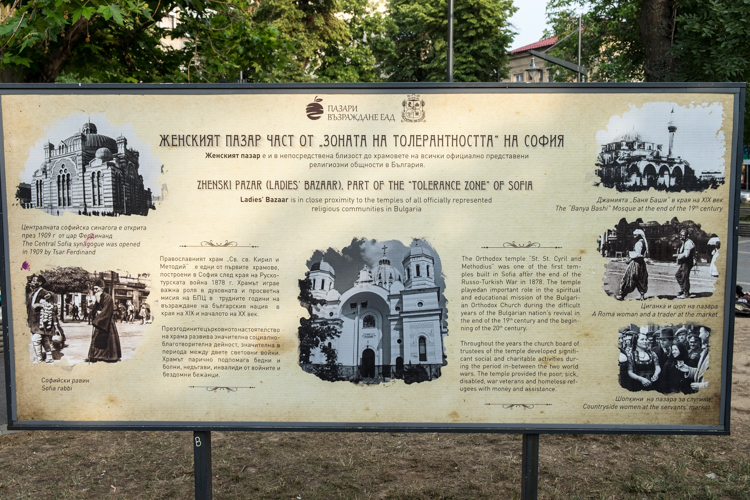 24_28
The Ladies' Market is a decidedly non-posh food market. By the time I got there, business was very much winding down, just a few vegetable stalls were still open: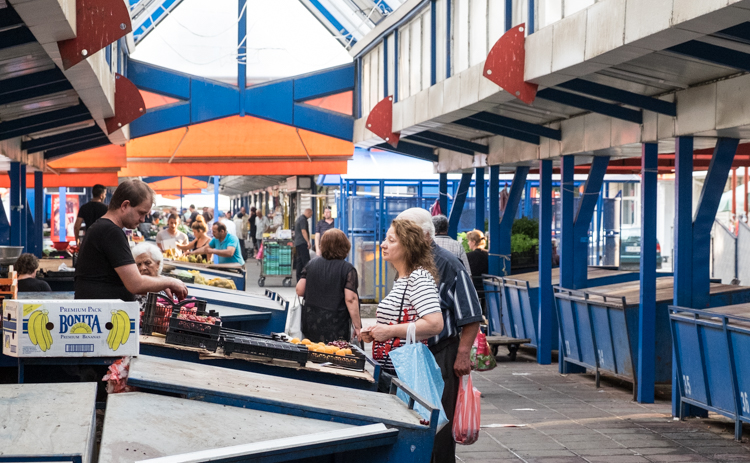 24_29
I had my Turkish dinner and then walked one more time on Vitosha Boulevard, this time in search of ice cream. My search was successful, and then I took my last photo in Sofia this time around, of this beautiful flower vase at a restaurant table: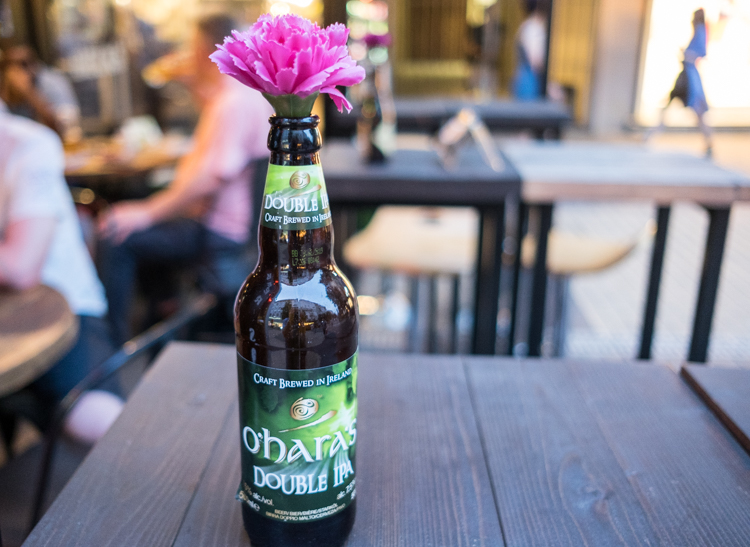 More Sofia photos are in this gallery.