The first week of November is always a bittersweet time for me. November 1st is my birthday, but it is also the anniversary of the death of my father in 2004. Therefore, my birthday celebrations are usually very low-key, and I always go to Denmark to visit my father's grave as close to the date as possible. Of course, going to Denmark also means that I see my closest friends and spend time in the country I love, so it is not all wallowing in sorrow. Thus, a bittersweet week, but mostly nice. And a rather long blog this time, presented chronologically.
44_1:
November 1st, besides being my birthday, is a public holiday in Spain, All Saints Day, so I had plenty of time for my morning bike ride. The skies above Busot were not exactly inviting, though: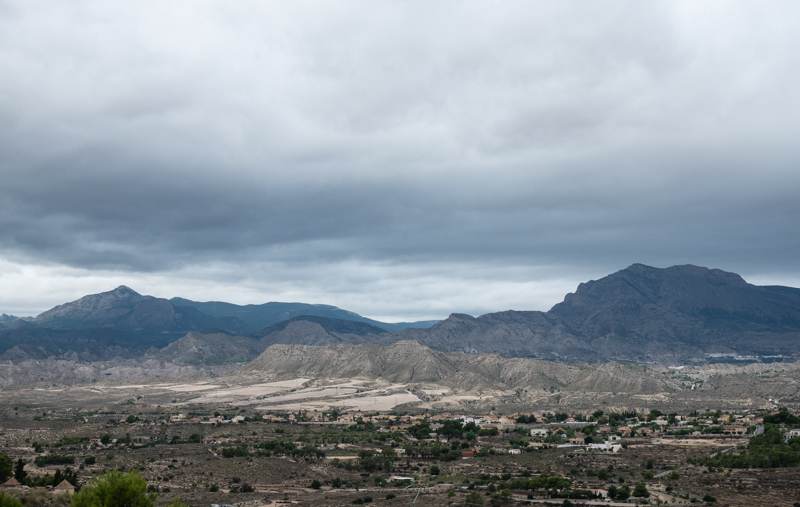 44_2:
To celebrate my birthday, we invited our friends Eliot, Assumpta, Lucas and Alexandra for lunch, consisting of an Indian feast prepared by me–lamb curry, chicken curry, vegetable curry, dal and various side dishes. The weather was nice and we were able to eat outside: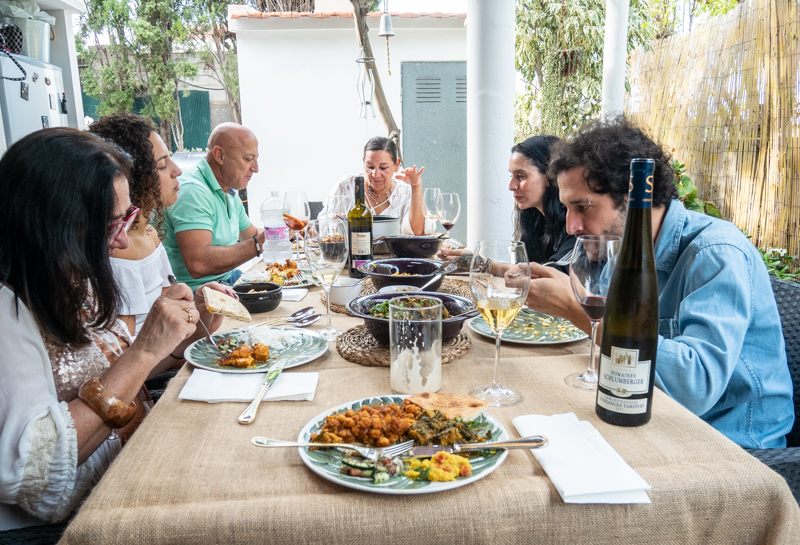 44_3:
The next day I was also off work, having taken a day of annual leave before my trip to Denmark. I did my usual bike ride and met this feline car owner in Aigües: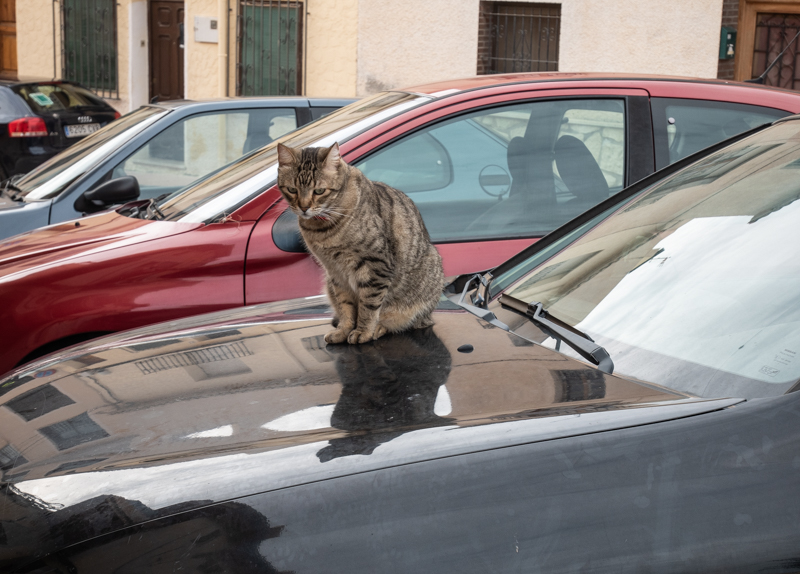 44_4:
I got up very early on Wednesday morning to catch a 7 a.m. flight to Copenhagen. On arrival at Copenhagen airport, I photographed the sign of the times. At least the Danes make it easy and cheap (as in, free) to get tested: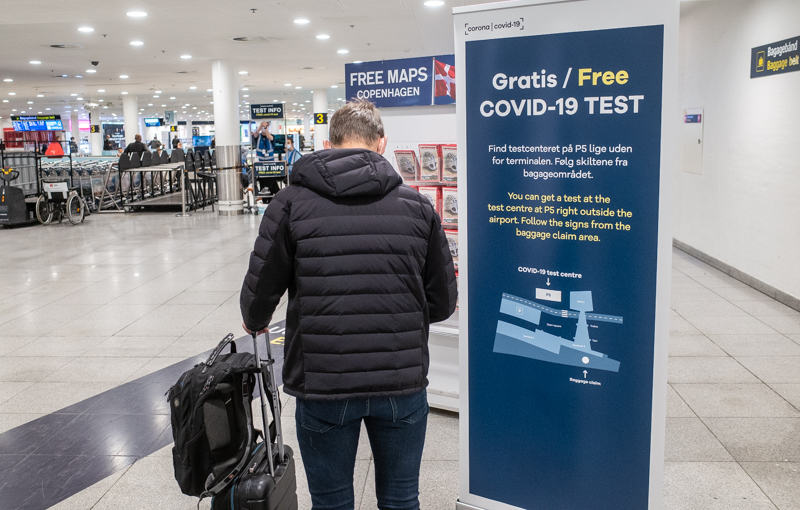 44_5:
One of my priorities when arriving in Denmark is to eat a delicious sausage, the traditional Danish fast food before the arrival of the Burger Trough. I devoured this beauty before heading to the airport train station to catch my train to Aarhus, about 3 hours away: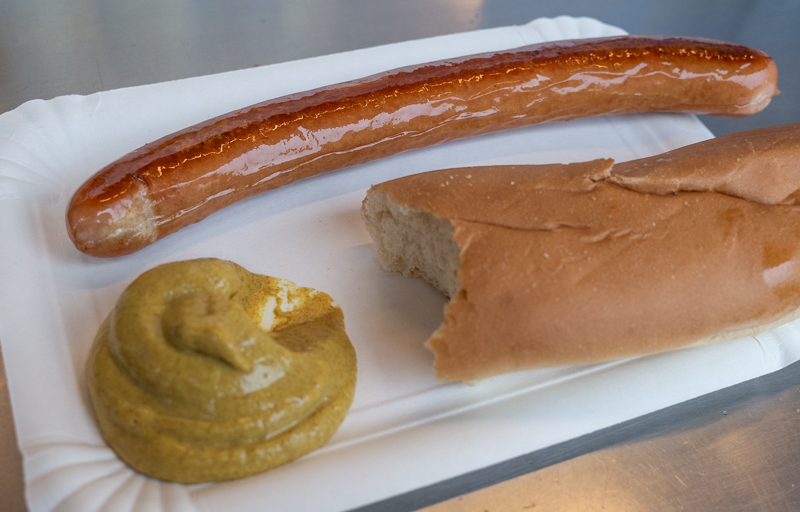 44_6:
I arrived in Aarhus around 9:30 p.m. My friend Lars picked me up at the station, and we spent the rest of the evening eating, drinking and talking. No photos. Thursday morning, we went out to take a walk and see some art. On the way to the ARoS museum I snapped this eye-catching advert for a car-sharing service: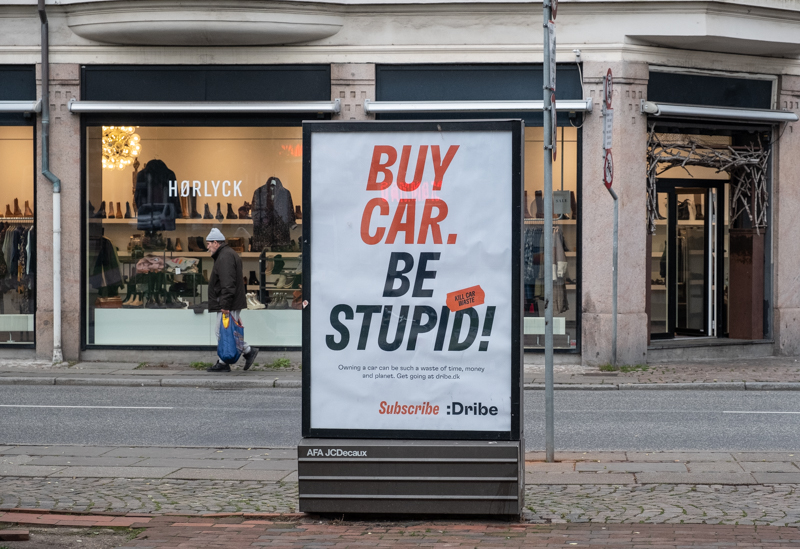 44_7:
The ARoS museum of contemporary art is about 20 minutes walk from Lars's apartment, and we always go there when I visit. We usually start by going to the roof to see Your Rainbow Panorama by Olafur Eliasson: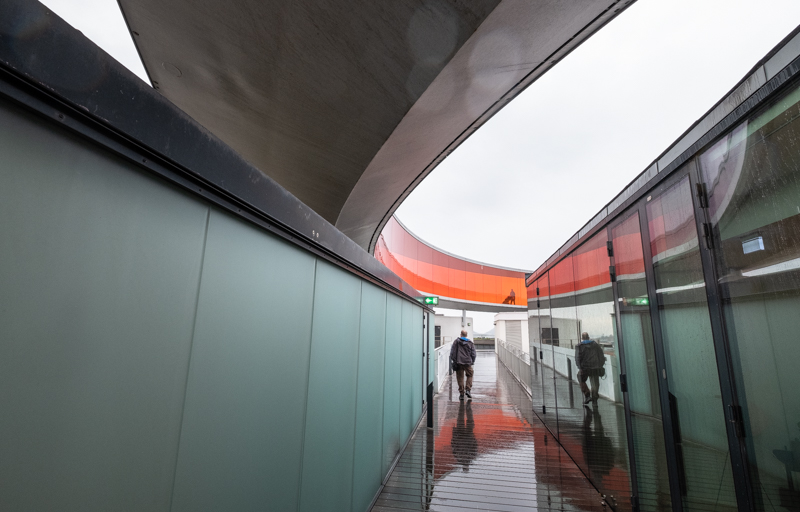 44_8:
We then moved down into the museum proper, starting with the "Far from Home" gallery, with works such as this one by Tony Matelli, called "Fucked (Couple)":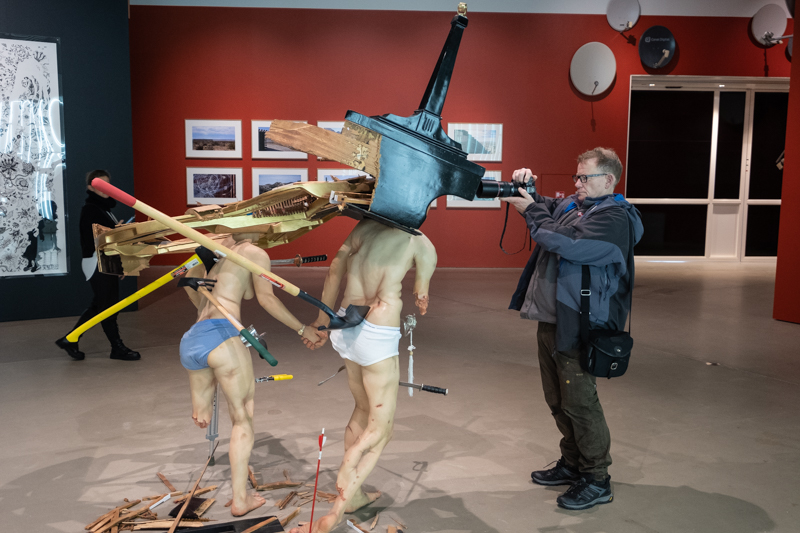 44_9:
Besides the permanent collection at ARoS, there are always special exhibitions. This time it was a collection of paintings by William Turner, an artist with whose work I was not familiar. This is the joy of visiting places like ARoS, your horizons are expanded: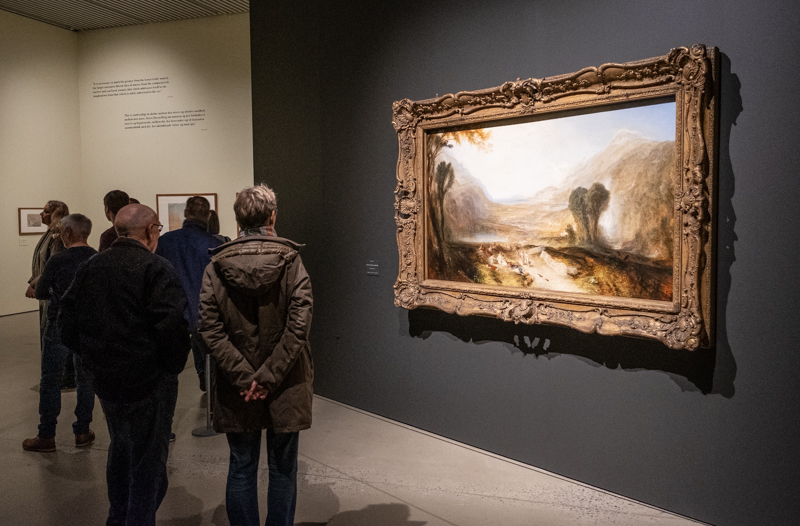 44_10:
At lunchtime, I met for a drink with Lone, a classmate from primary school in Aarhus whom I have known since 6th grade. She has aged since we were 13 years old but then again, so have I: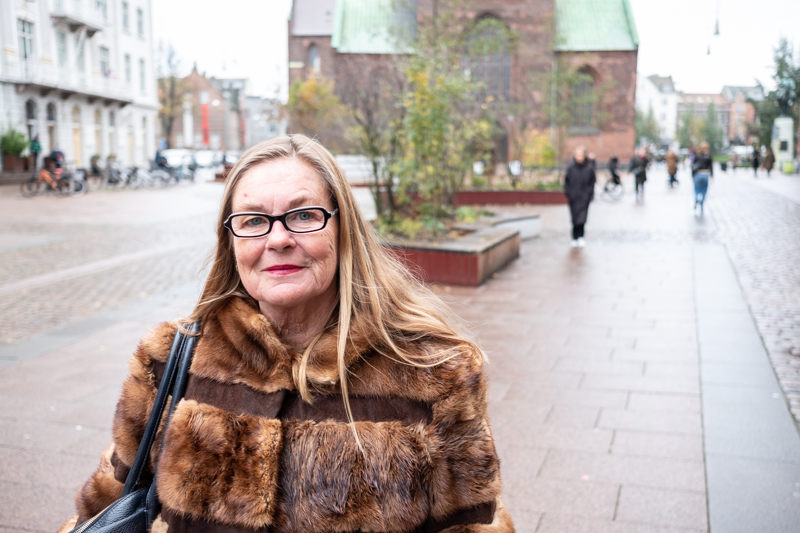 44_11:
Thursday was also Lars's birthday; not only are we best friends, but our birthdays are only 3 days apart (although also 1 year apart, Lars is a year older than me). His partner Winnie came over from Copenhagen, and the first presents were opened: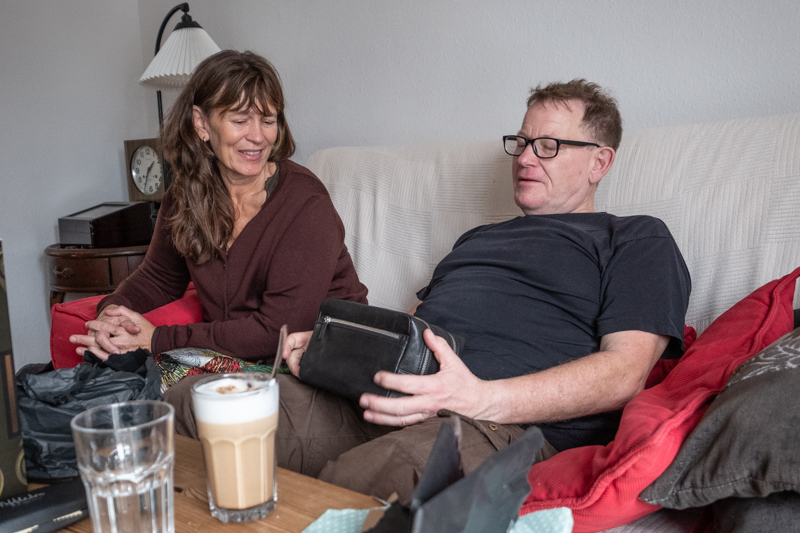 44_12:
Later, Lars's two daughters, Klara and Marie, came with their children. Both live in the Aarhus area, both are delightful young women whom I have known since they were babies: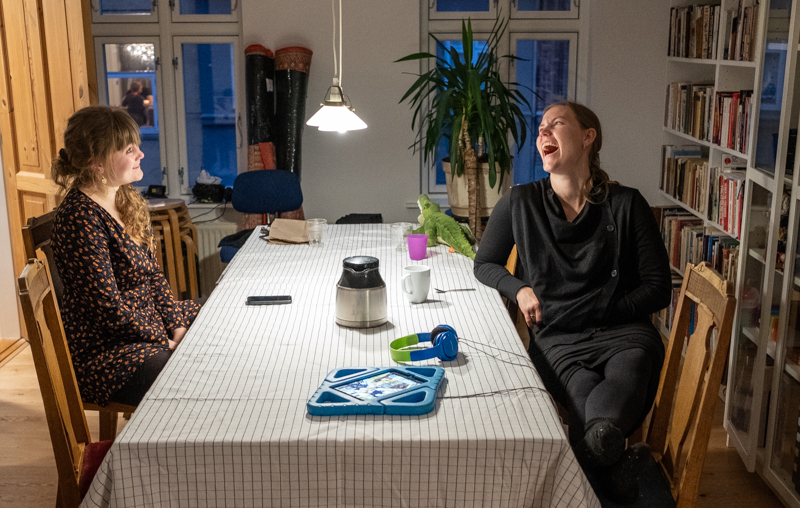 44_13:
Klara's son: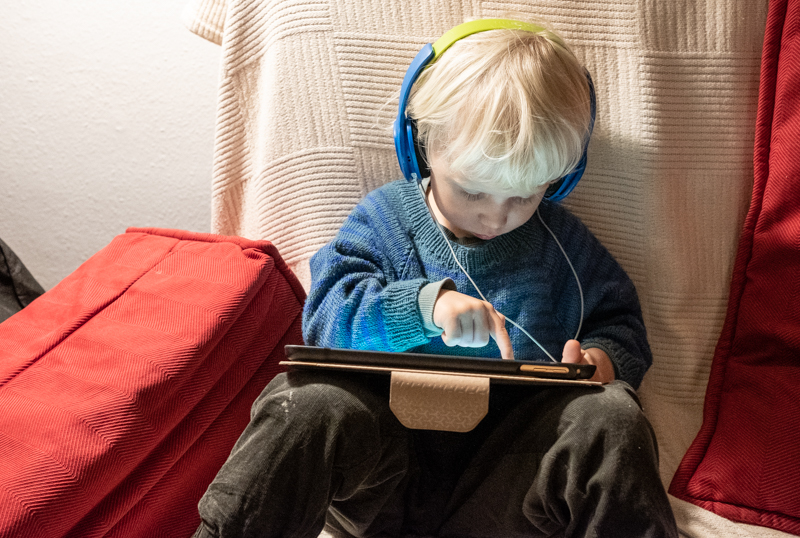 44_14:
Marie's son Lauge, Lars's first grandchild, helps with the pizza production: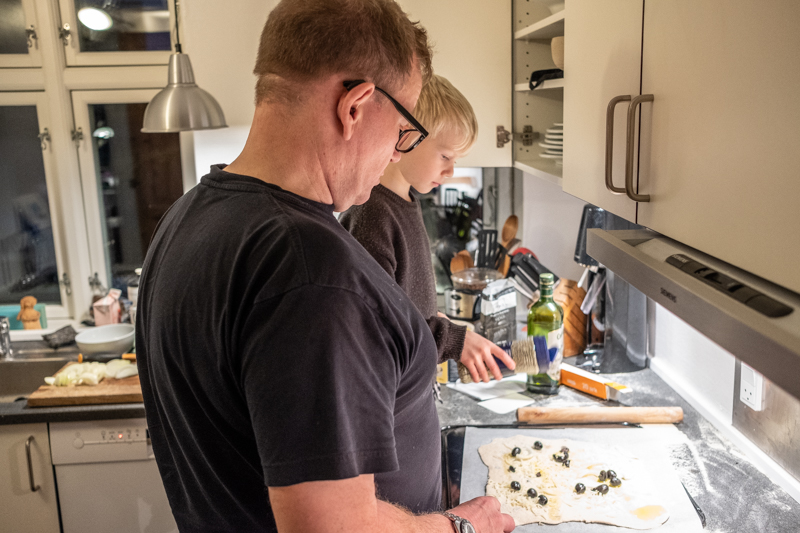 44_15:
Lars's homemade pizza is the best pizza north of the Alps: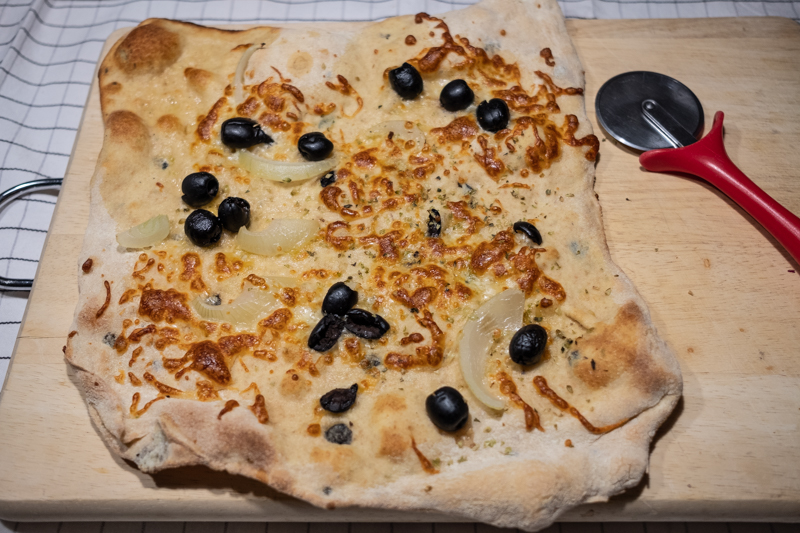 44_16:
Then we sat down at the table to enjoy the pizza, the beer and wine, and each other's company: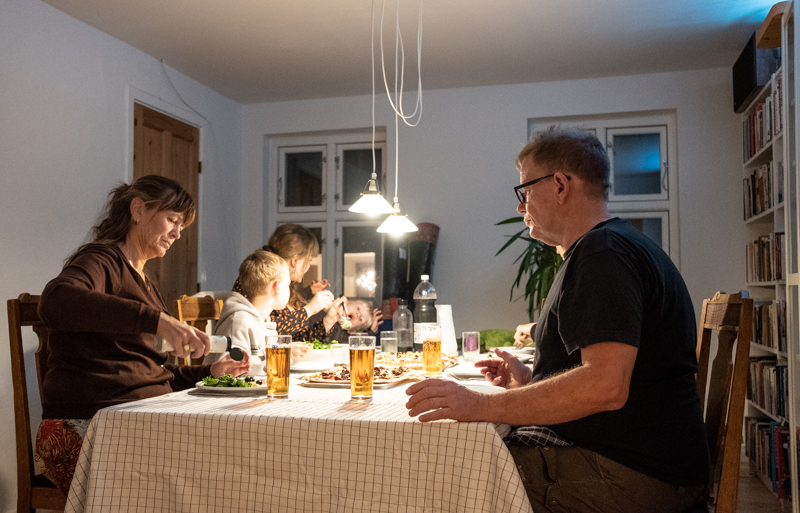 44_17:
Friday was my last day in Aarhus, and I started it with another morning walk in the neighbourhood. I always enjoy seeing the little river called Aarhus Å ("Aarhus creek") that runs into the sea at the harbour. It was covered in the 1930s to create a wide road to the harbour for cars and trucks. It was reopened between 2005 and 2008, creating a pleasant, pedestrian environment: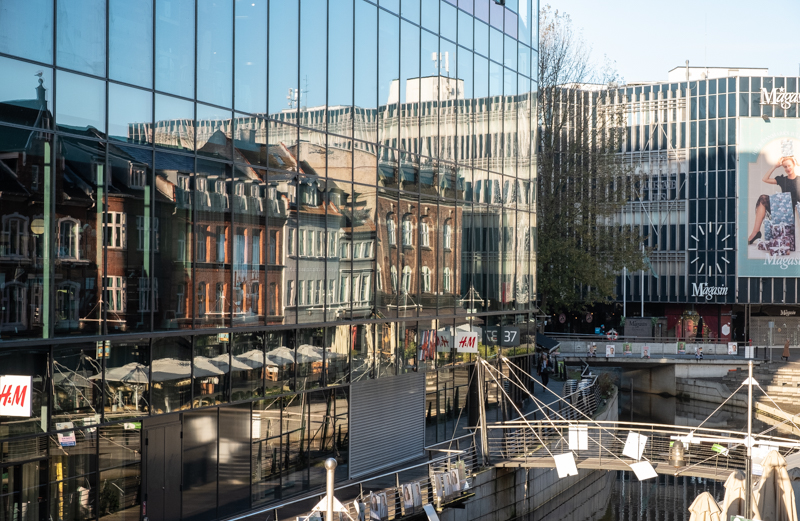 44_18:
The weather was nice, and later in the morning Lars and I drove to a small lake west of Aarhus called Årslev Engsø to go for a walk and to fly Lars's newly acquired drone. The city was just visible in the distance: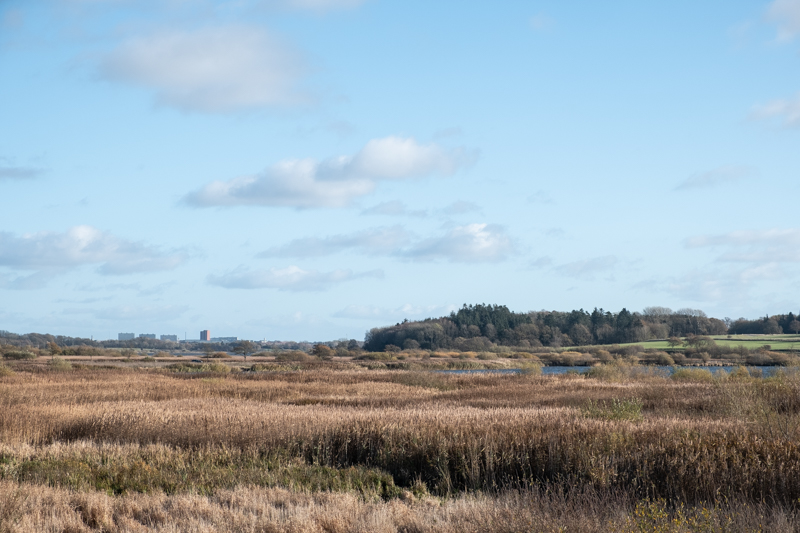 44_19:
There are lots of birds in the lake, and there is an observation platform that was also a useful spot for the drone flight. Lars is getting ready to start his toy: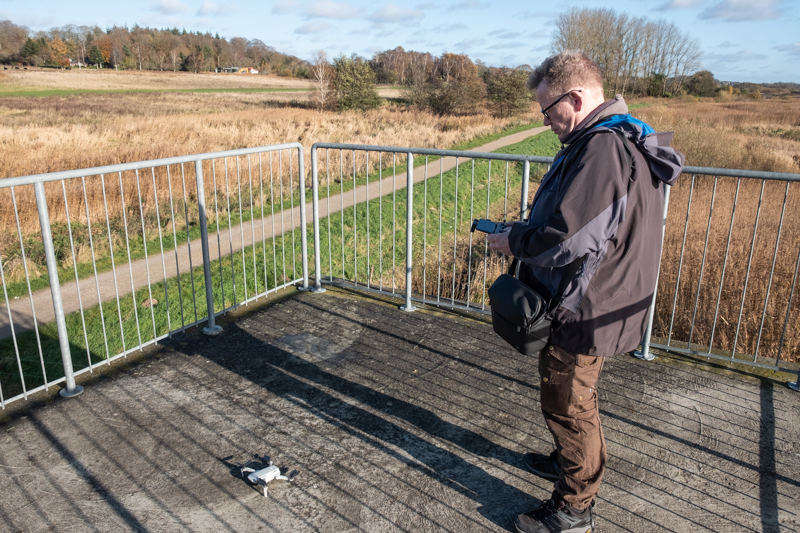 44_20:
Lift-off: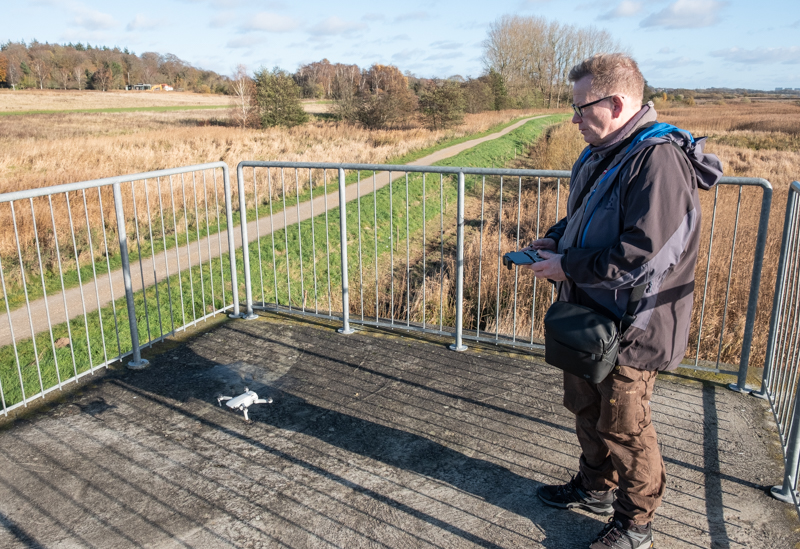 44_21:
Flight monitoring: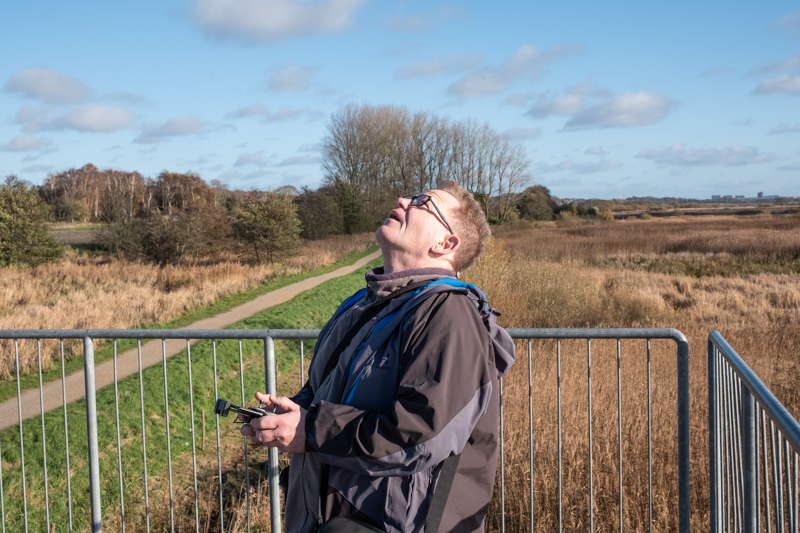 44_22: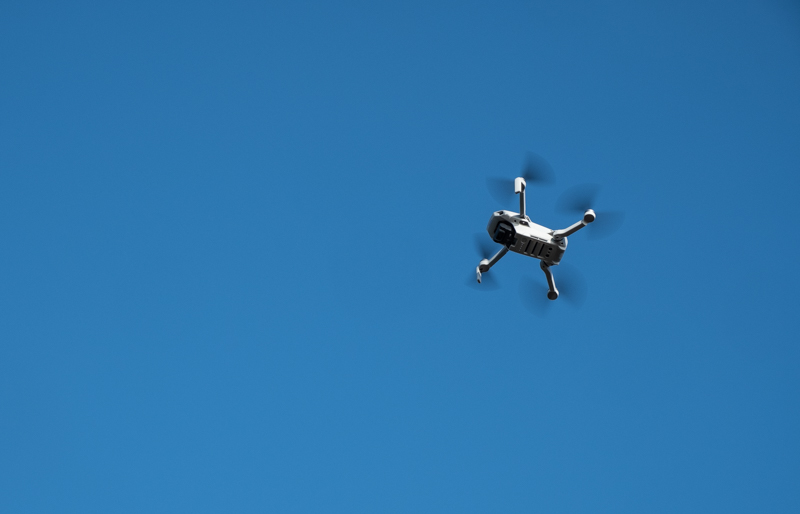 44_23:
The quality of the drone camera is not very good, but it is still fun to be able to take a selfie like this one: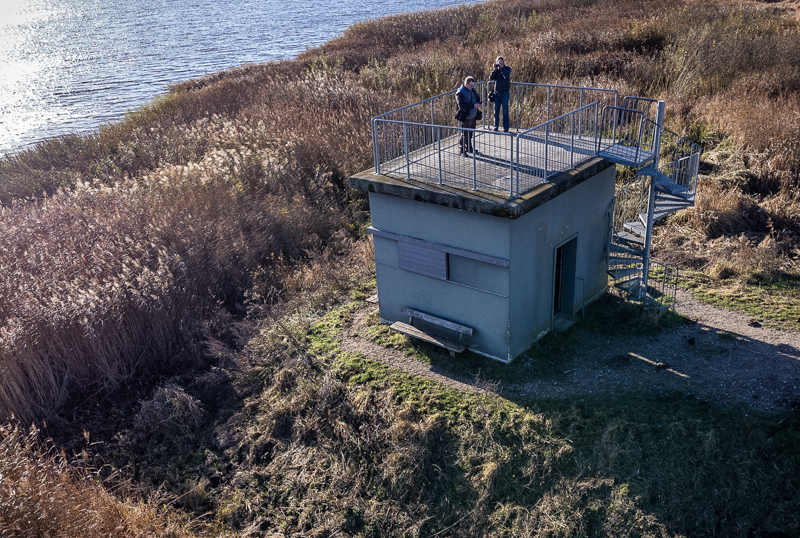 44_24:
In the afternoon, I went for a long walk, enjoying the sunshine in my hometown. This is our city hall from 1940, the most emblematic building in Aarhus: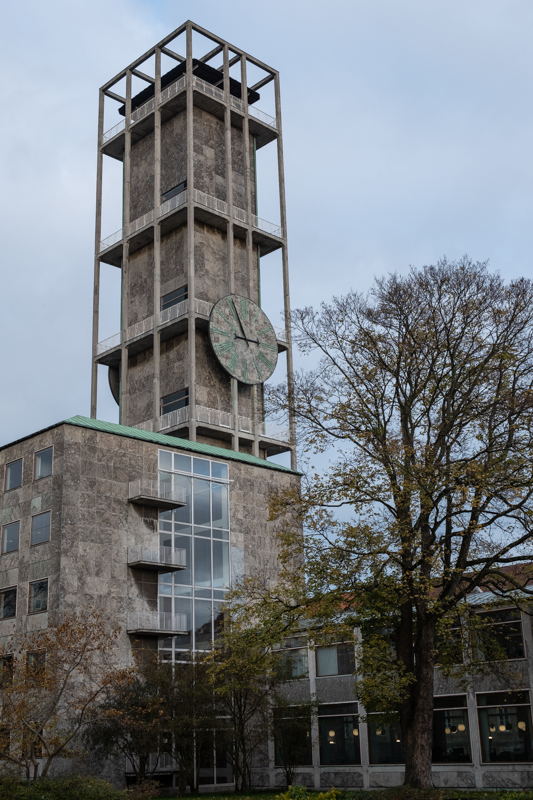 44_25:
Urban fauna in the park that surrounds the city hall: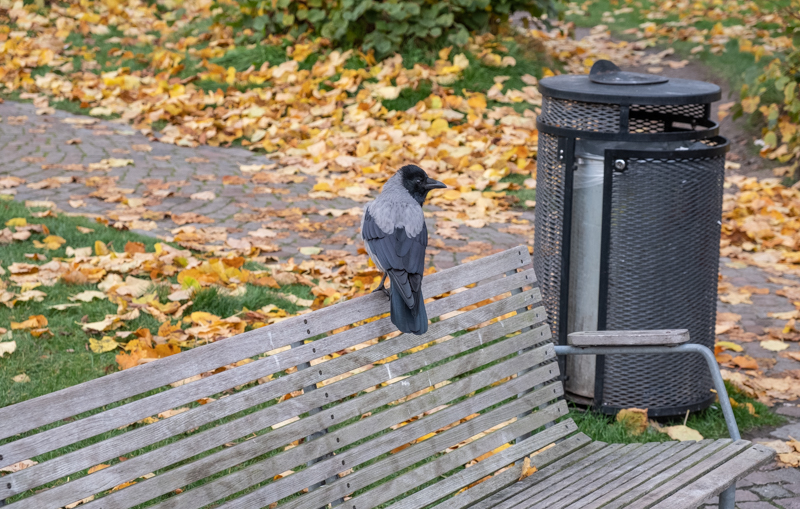 44_26:
A strange piece of street art. I do not understand the idea behind it: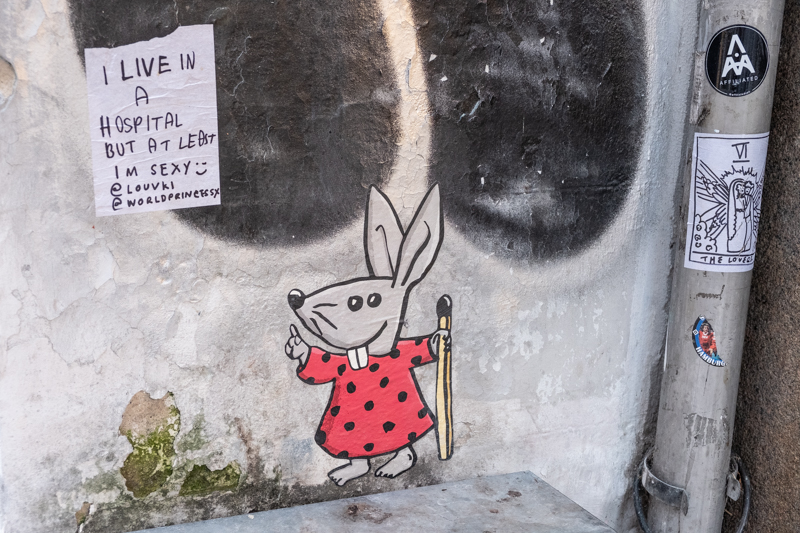 44_27:
Denmark has municipal and regional elections on November 16th. The election campaign for this kind of election is very different from national elections. There are no TV commercials, it is all retail politics–putting up posters around the city and handing out leaflets and trinkets and talking to people in the street. Here is a candidate for Venstre, a right-of-centre party, handing out hand sanitizer on the main pedestrian street: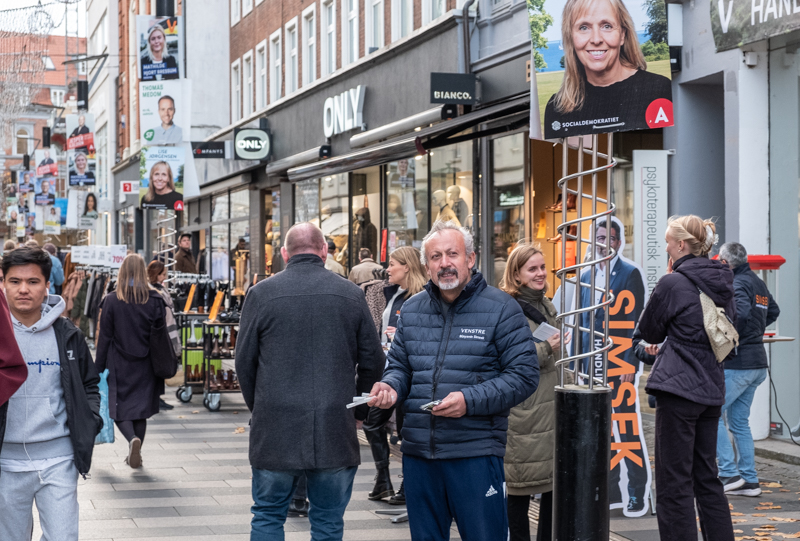 44_28:
A bit further along, another party, Alternativet, had set up shop. This is a newish leftist party that is into progressive social causes rather than traditional working class issues, so unsurprisingly they are offering vegan cake to the voters who stop by: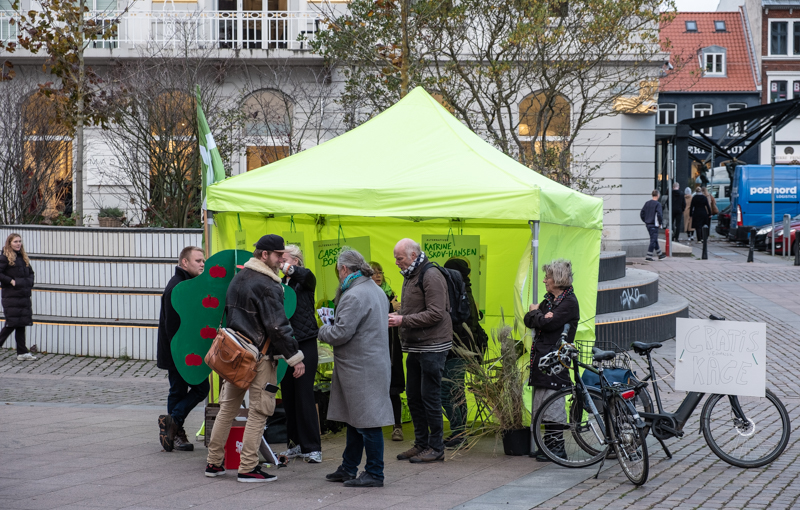 44_29:
Towards the end of my walk, I spotted this woman and her child at the corner of the street where Lars lives. This is how many Danish children get around: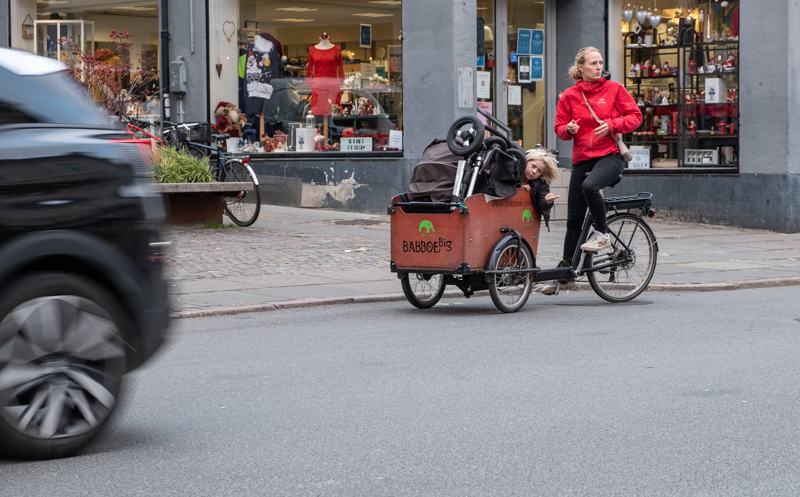 44_30:
In the evening, we went to visit Lars's sister Hanne and her husband in their law office next to the ARoS museum. They are both criminal defense lawyers and often work late, like this evening, when they were facing a midnight deadline to make a filing with the court. Their office is right next to the museum, in the building on the right: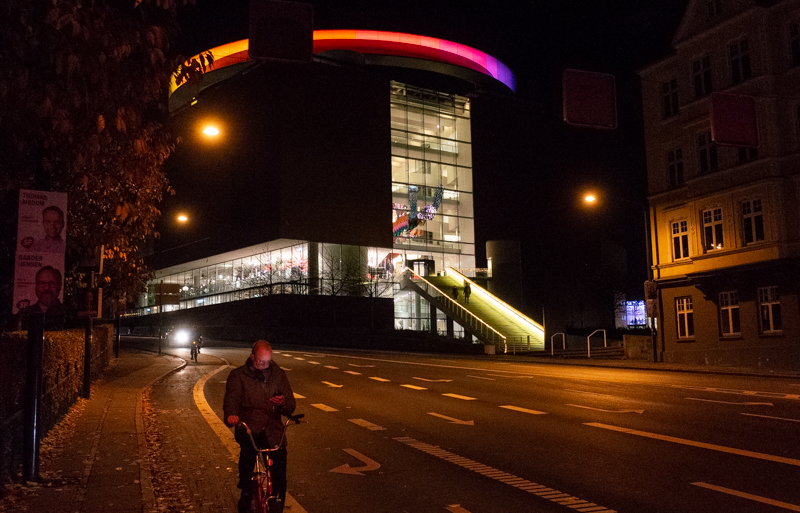 44_31:
On the way back, my last photo in Aarhus this time around, the bars at Åboulevarden, full of people on the terraces despite the cold weather: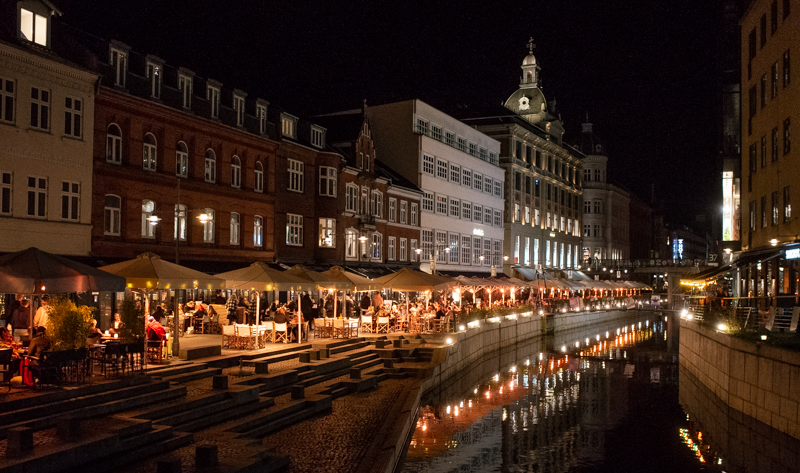 On Saturday morning, I said goodbye to Lars and took the train to Copenhagen. I arrived there around 1 p.m., checked into my hotel and met up with my childhood friend Beata. We spent the rest of the day together.
44_32:
Beata and I went to the Louisiana Museum of Modern Art to visit old friends such as Giacometti: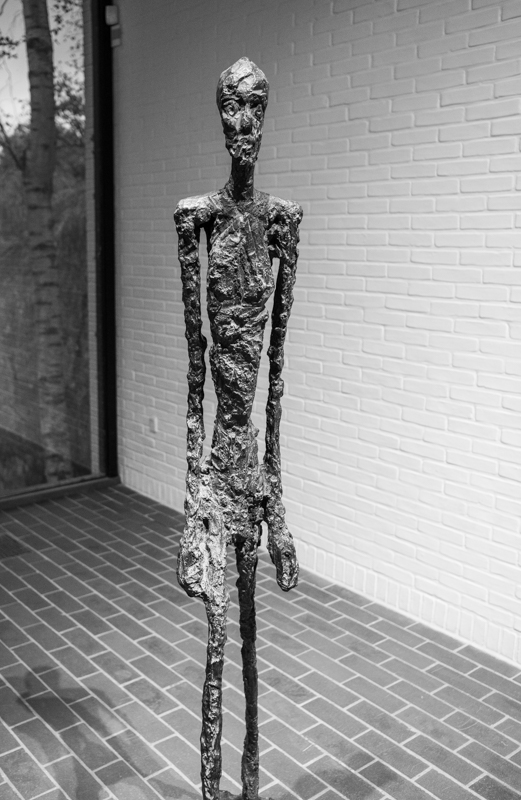 44_33: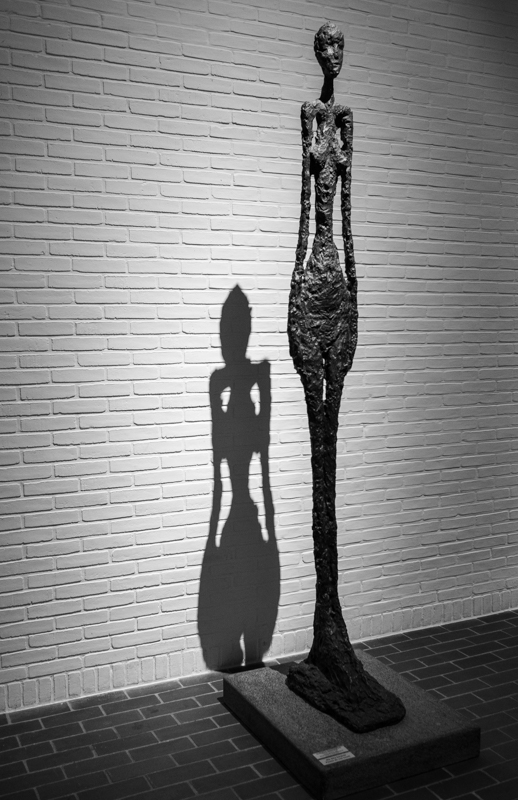 44_34:
Once we had finished our museum visit, we headed back to Copenhagen (Louisiana is located in a town called Humlebæk, about 30 km north of the city). It was dark and rainy, typical Danish November weather, while we waited for the commuter train:

44_35:
We made our way back to the centre of Copenhagen and walked around a bit. The rain kept going, driving us into this Irish bar on the main pedestrian street: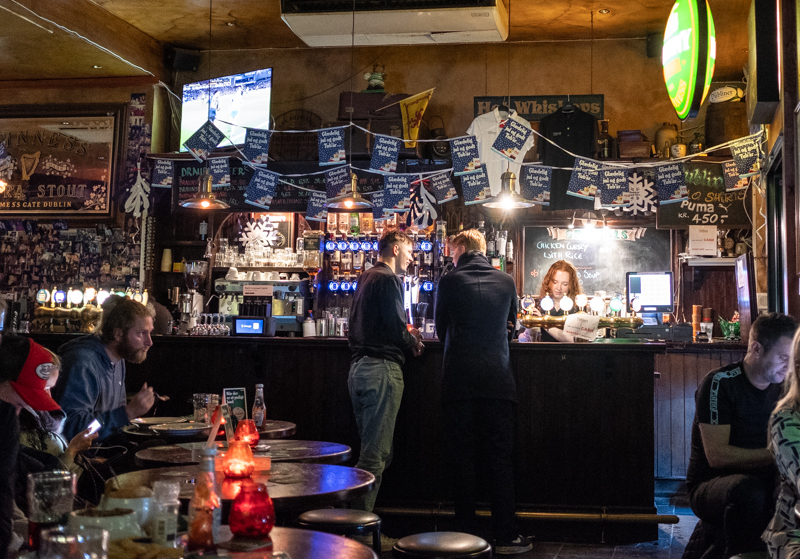 44_36:
We walked on to Nyhavn, Copenhagen's premier bar area. It was bright but wet: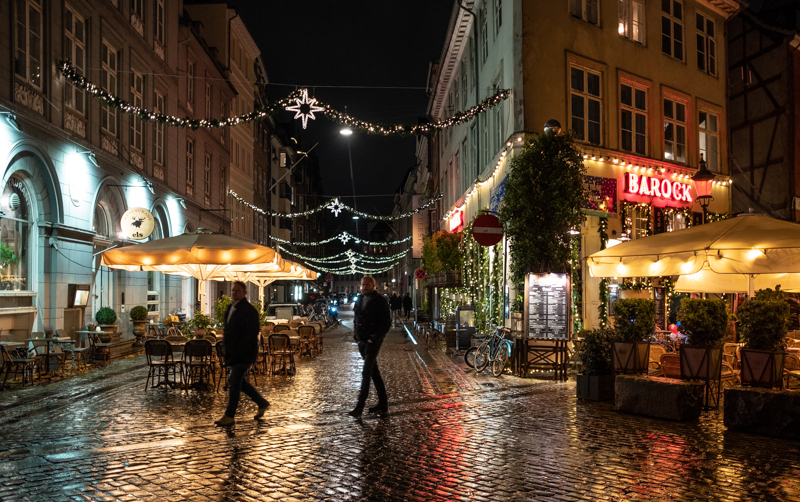 44_37:
Christmas is approaching, and there were several booths selling glögg. We got chatting with the people in this one, curiously all were from Argentina. To find Argentines selling the traditional northern European Christmas beverage on a dark, rainy November evening in Copenhagen was an interesting experience. Beata and I had a nice conversation with them in Spanish: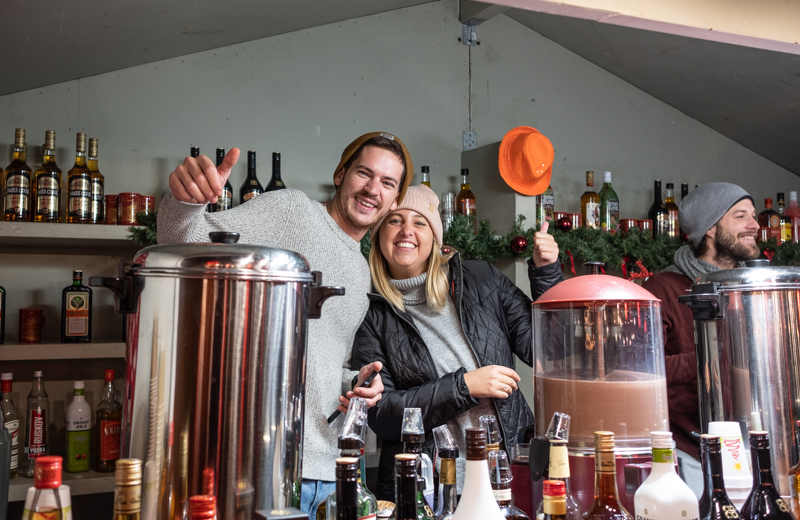 44_38:
I woke up early on Sunday morning, my last day in Denmark. The first order of business was to visit my parents' graves. They are buried at adjacent cemeteries a couple of commuter train stops from the hotel where I was staying. I had not gone there on Saturday since the Jewish cemetery where my father is buried is not open on Saturdays. So on this cold and sunny Sunday, I was there at 9 a.m. The short walk from the train stop to the cemetery took me through a small park and glorious autumn colours: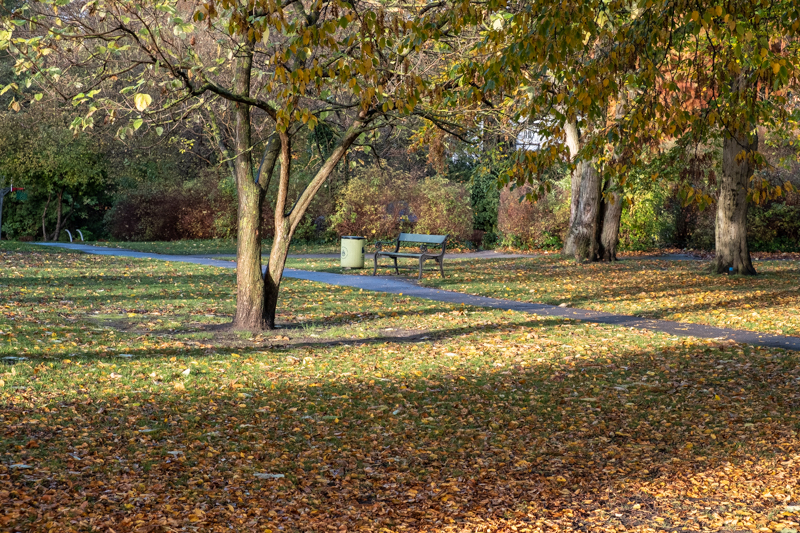 44_39: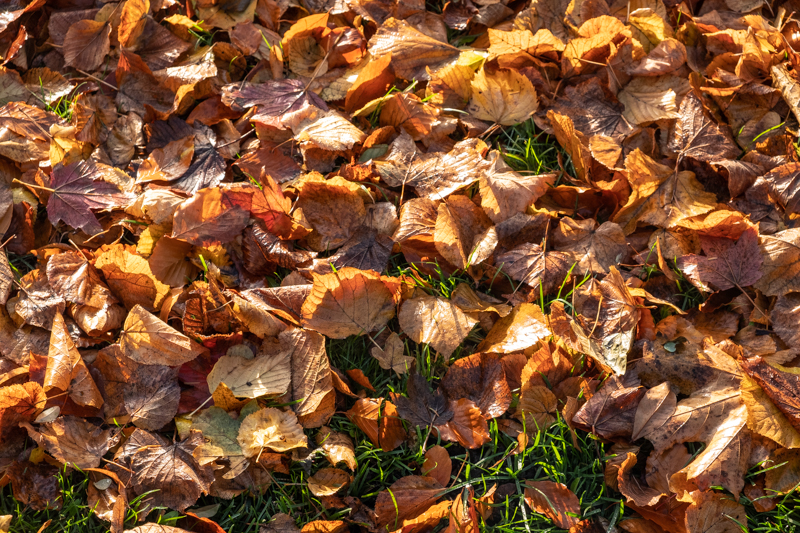 44_40:
As I always do, I first visited my mother's grave, took a couple of stones from there, and then walked to the Jewish cemetery to put those stones on my father's stone: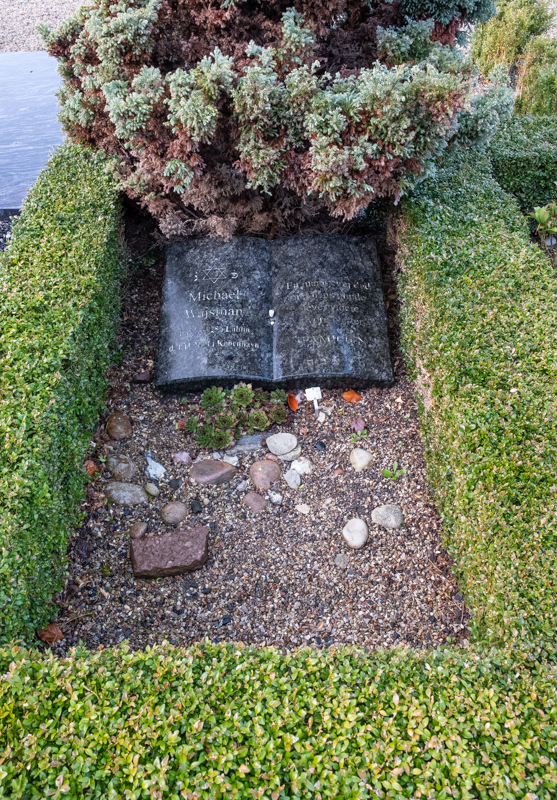 44_41:
The stone needs touching up after 17 years, but otherwise the grave is well-maintained: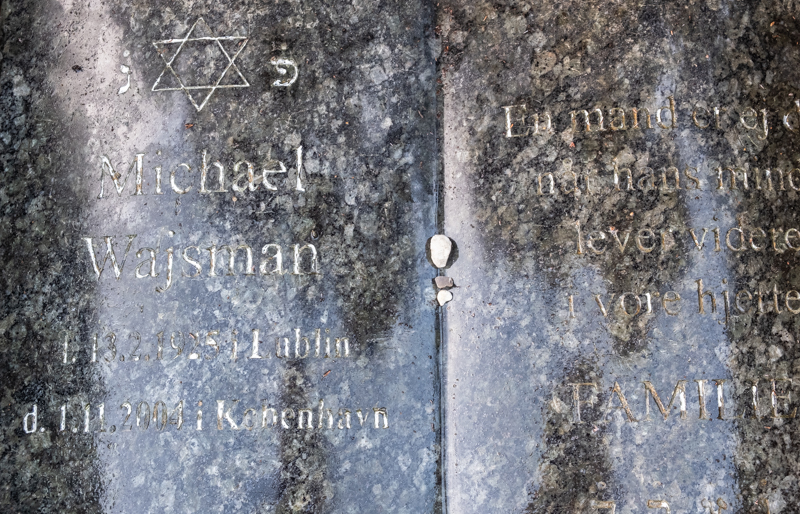 44_42:
On the way out, I stopped by the monument to Polish Jews killed during the Holocaust, financed by the Jewish immigrants to Denmark about 25 years ago: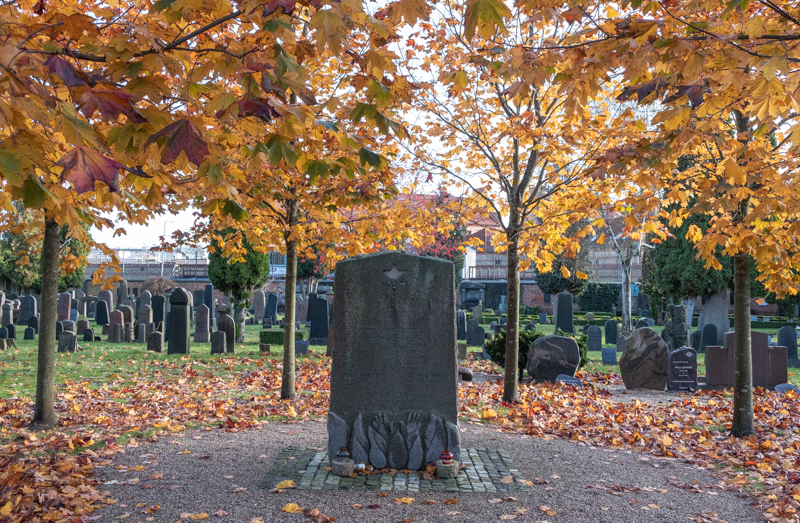 44_43: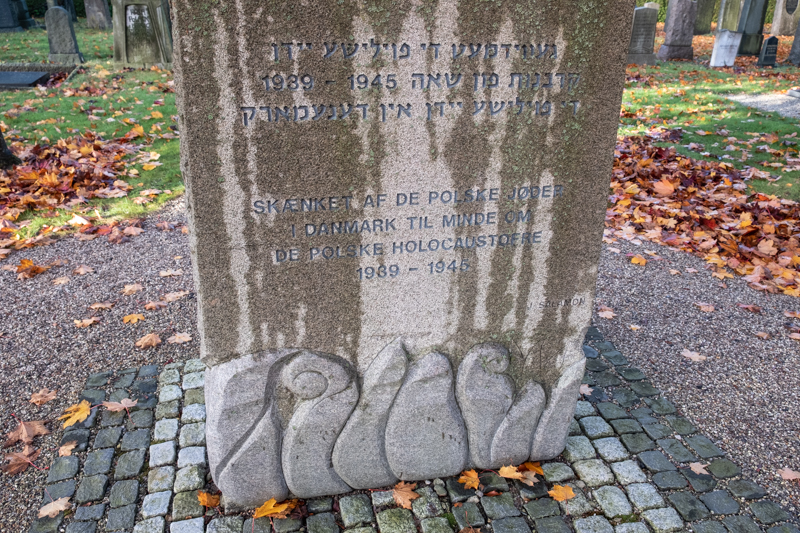 44_44:
My filial duties completed, I went back to the centre, defined as the square in front of Copenhagen's City Hall. The façade was adorned by a large poster calling on people to vote in the upcoming local elections: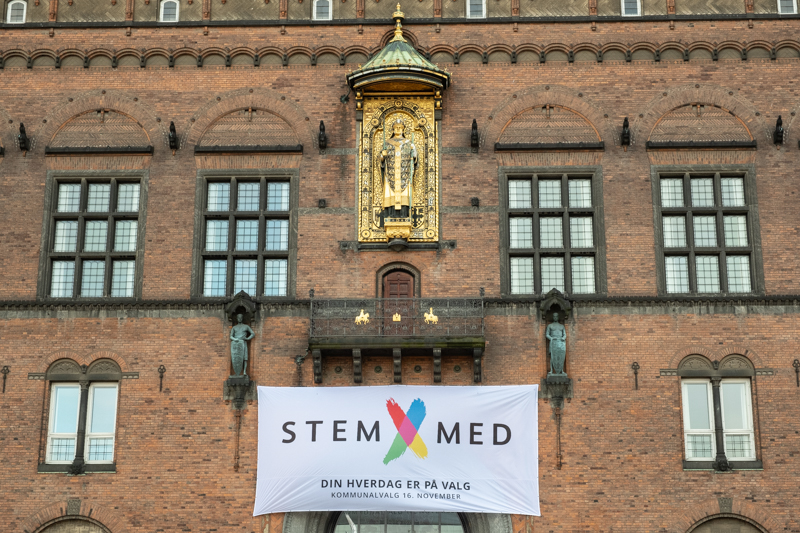 44_45:
Further pre-election activities, a young man walking with a poster for a Conservative party candidate, to be placed somewhere (the placement of these posters is strictly regulated, and they must be removed within a few days after the election):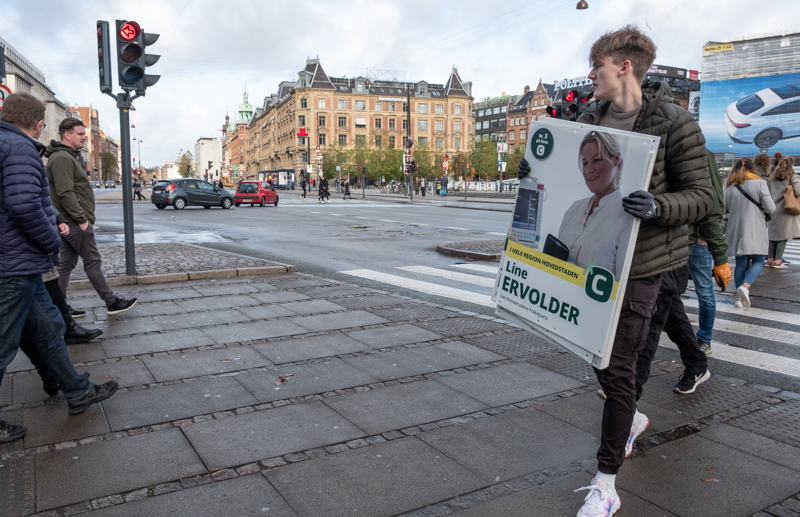 44_46:
The posters are rarely defaced, but here is an example outside the main hall of Copenhagen University. Danish parties are identified by letters on the ballot, the B belongs to the Radical Party (which is not really radical but is a liberal party similar to the German FDP or the British Lib Dems):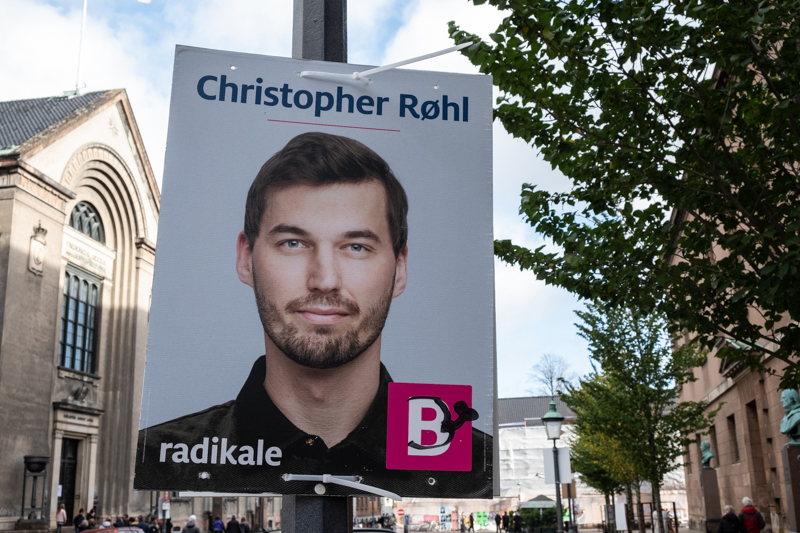 44_47:
Father and son playing around: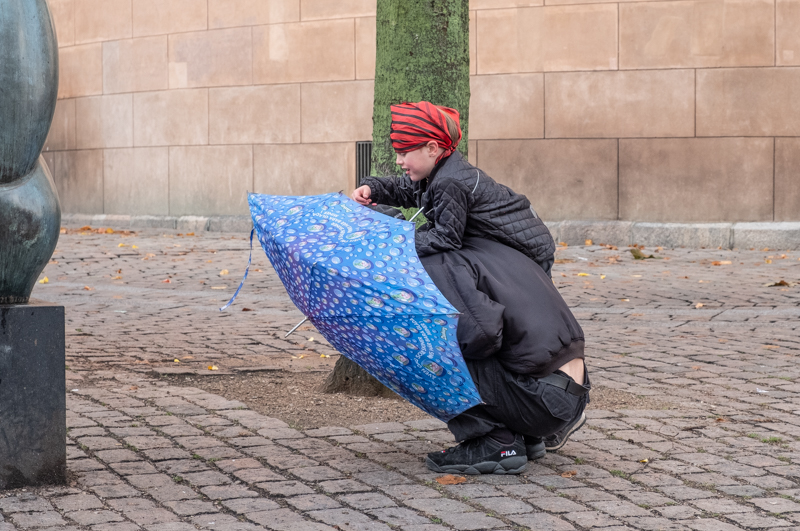 44_48:
On one edge of the city hall square, next to Tivoli, is Industriens Hus, home of the Confederation of Danish Industry, an impressive modern glass palace, adorned with the logos of the member companies. Denmark is a small country of 6 million people, but we have world-leading companies in several sectors, such as container shipping, wind power, toys, pharma etc.: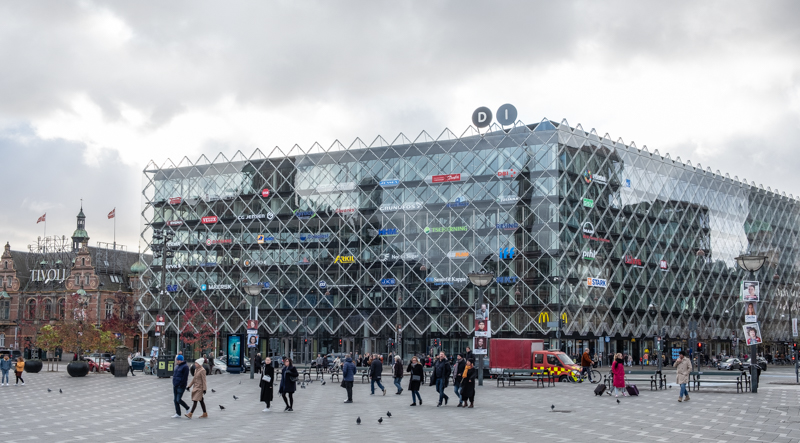 44_49:
I was going to spend the afternoon visiting friends in Brøndby Strand, the suburb south-west of Copenhagen where my parents once lived. Next to Copenhagen's Central Station I photographed another feature of the Copenhagen economy. Virtually all greengrocers in the city are run by immigrants, usually as family businesses: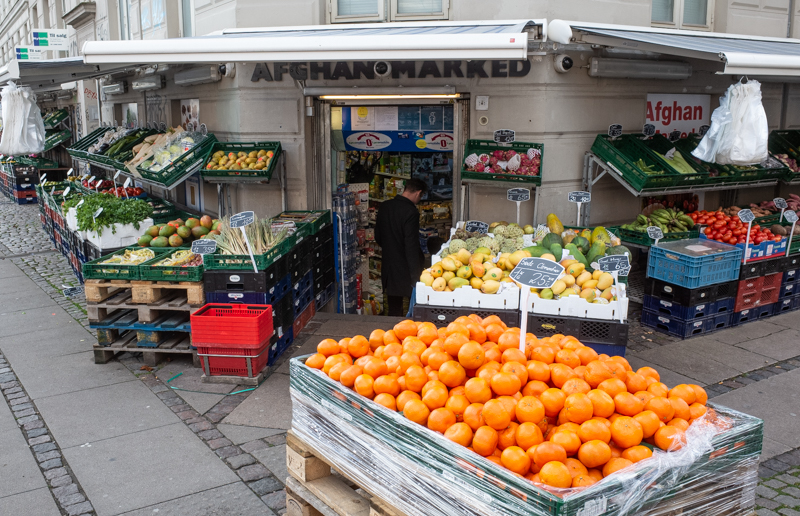 44_50:
On the commuter train to Brøndby Strand. All of them have generous provisions for bicycles to enable people who live in distant suburbs to combine public transport and cycling to come into the centre: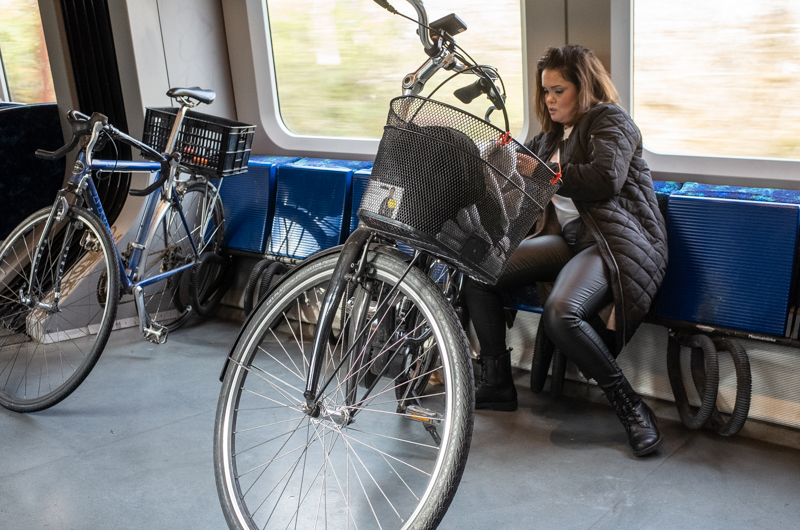 44_51:
This is Brøndby Strand, a neighbourhood with a large percentage of immigrants and its share of social problems, but overall not a bad place to live. My parents lived in one of the buildings in the distance; the friends I was going to visit live in the building in the foreground: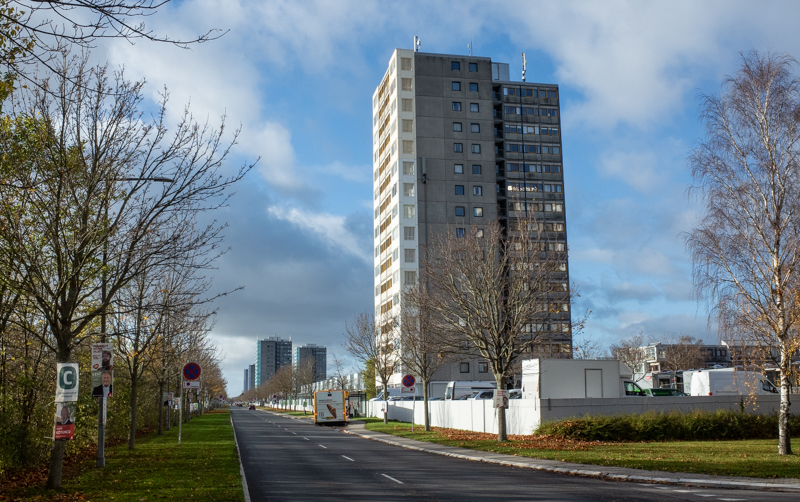 44_52:
Marek and Tamara are around 70, so they were in their 40s and 50s when my parents were still alive and thus among the younger members of the community in which my father was an active participant as well. I am forever grateful to them for the help they gave to my parents, especially to my father in the last 3 years of his life, when he was living alone. So I get together with them every time I am in Copenhagen, and on this occasion we spent the afternoon eating, talking, and drinking (the last bit in moderation since I still had my flight home ahead of me):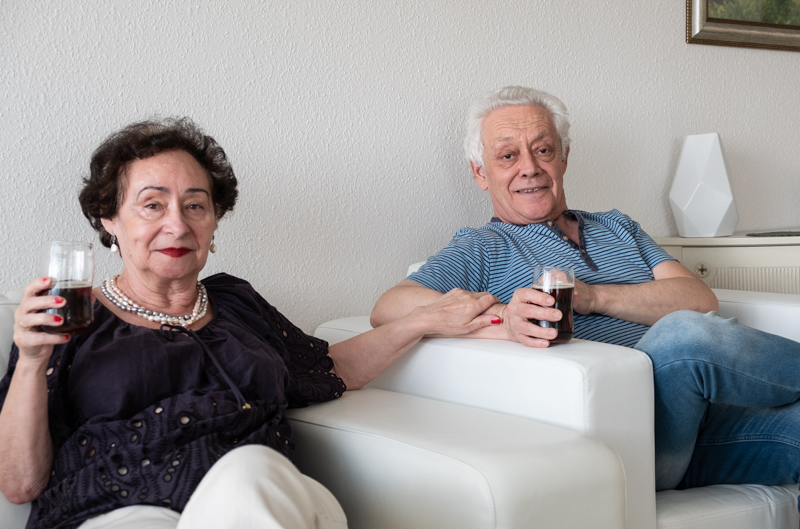 And then I got back on the train, made my way to the airport, and flew home, arriving in Alicante well after midnight, and ending a nice week in my beloved Denmark.
There are two galleries from the trip as well, one from Aarhus and one from Copenhagen.