The main event of the week was a trip to Poland from Sunday to Thursday, to visit my sister and celebrate her birthday with her and my brother-in-law. Usually, they come to Alicante and spend a couple of weeks with us every October, but because of the pandemic I decided that it was not a good idea for them to travel to Spain this year. My sister is in her 70s and her husband is 81, and even though they do not look their age, they are obviously in the high-risk group as far as Covid is concerned. But I wanted to spend the day with them, so I went there instead for a few days.
42_1
I started the week on Sunday morning with my customary bike ride. There were clouds over the beach: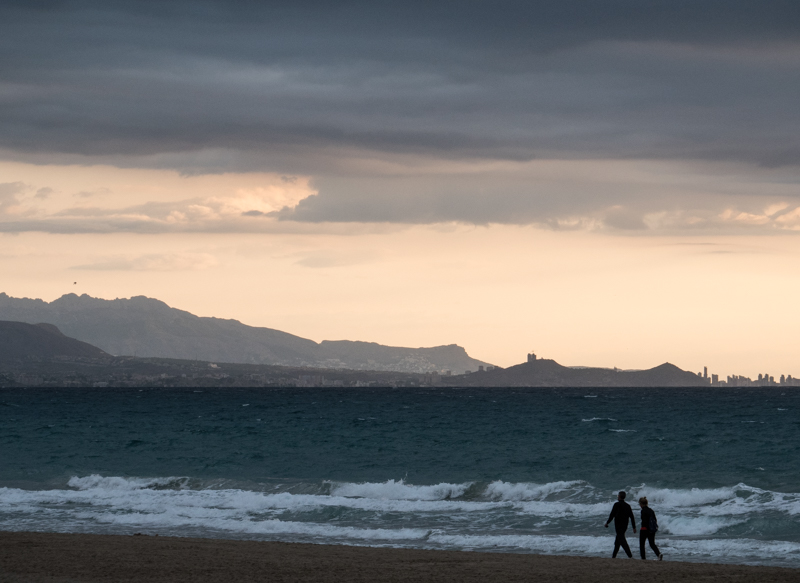 42_2
And the mountains were particularly pretty in the soft light from the cloudy sky: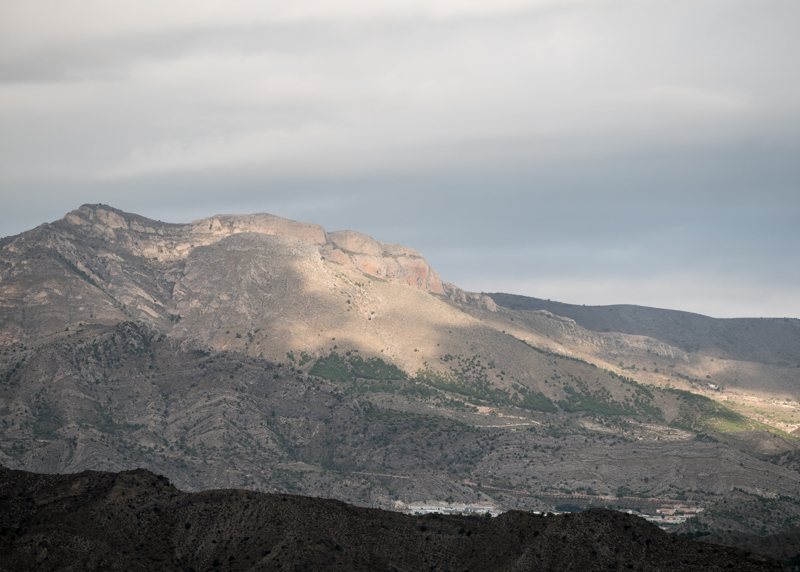 42_3
On Sunday afternoon, I flew to Wrocław, the city in Poland where I was born and where my sister lives. It was my first flight since returning from Croatia in early March, and it was certainly a different experience, with a quiet airport and a Ryanair flight only half-full which I certainly appreciated. My sister and brother-in-law met me at Wrocław airport and we drove to their apartment in the centre. As always, I enjoyed the view of the Ronald Reagan Circle from my sister's 11th floor apartment: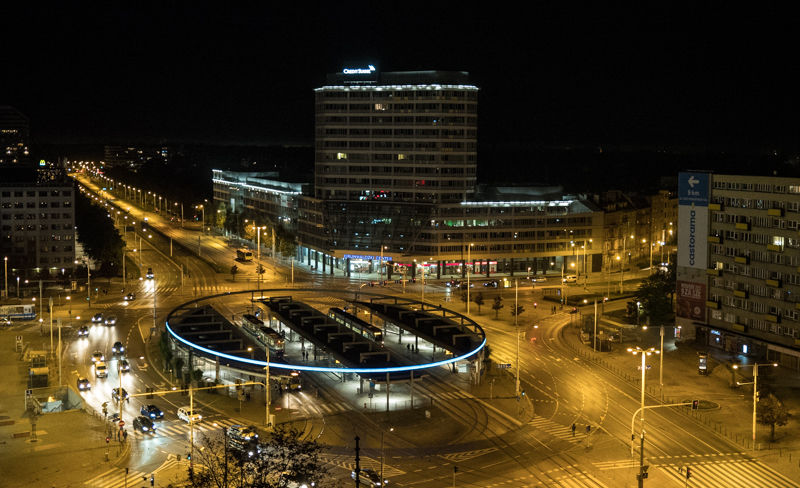 42_4
They had prepared for my arrival, and in October in Poland, the window ledge is a perfectly good place to keep the drinks cold: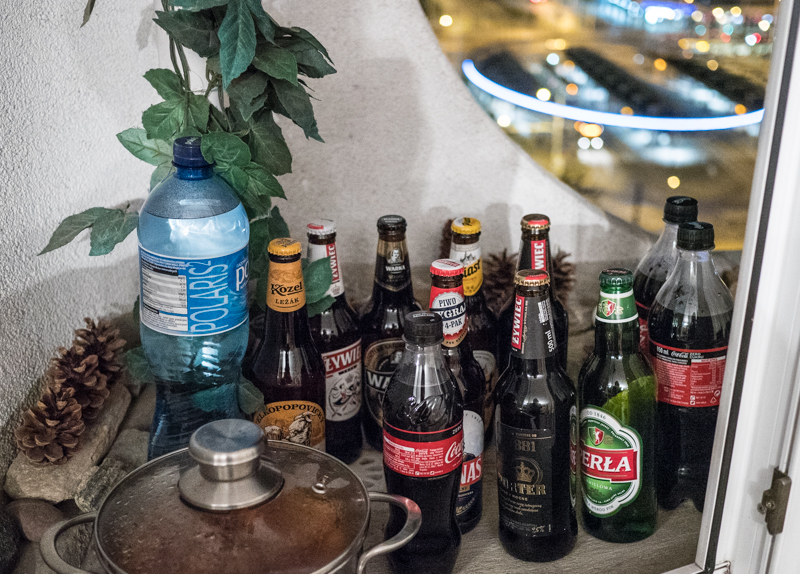 42_5
They had dinner before going to the airport, but there was a plate of bigos, probably my favourite Polish dish, waiting for me. The main ingredients are sauerkraut, sausage, ham, other types of meat, tomatoes and spices. One of the world's great comfort foods: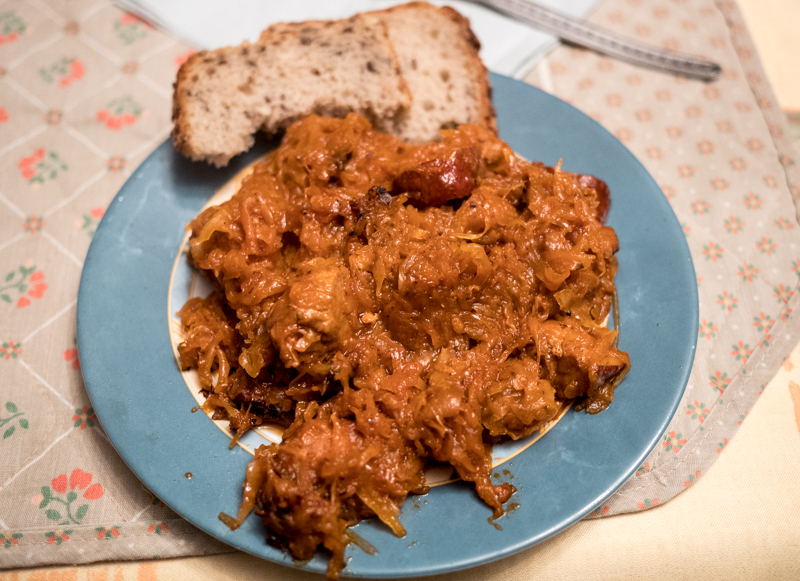 42_6
And of course it must be accompanied by a glass of vodka or two, which my brother-in-law was happy to provide: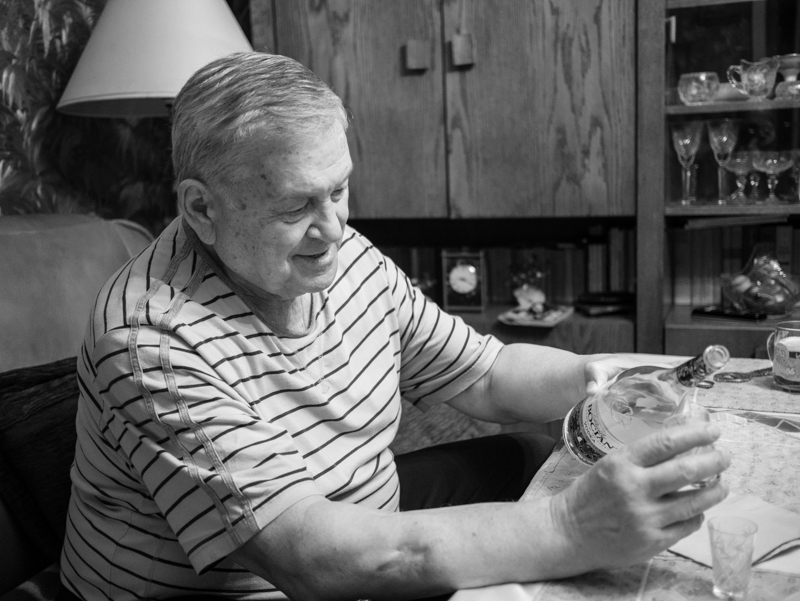 42_7
On Monday morning, this was the view from the window–morning traffic heading into the city, and rain that was going to accompany me for the duration of my stay in Wrocław: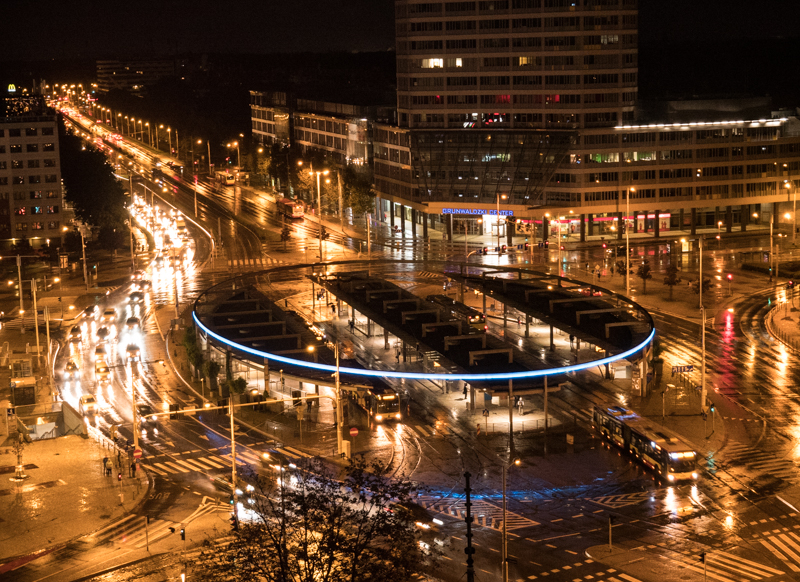 42_8
A bit later in the morning, I went to the local supermarket with my sister. It was a rather soggy affair: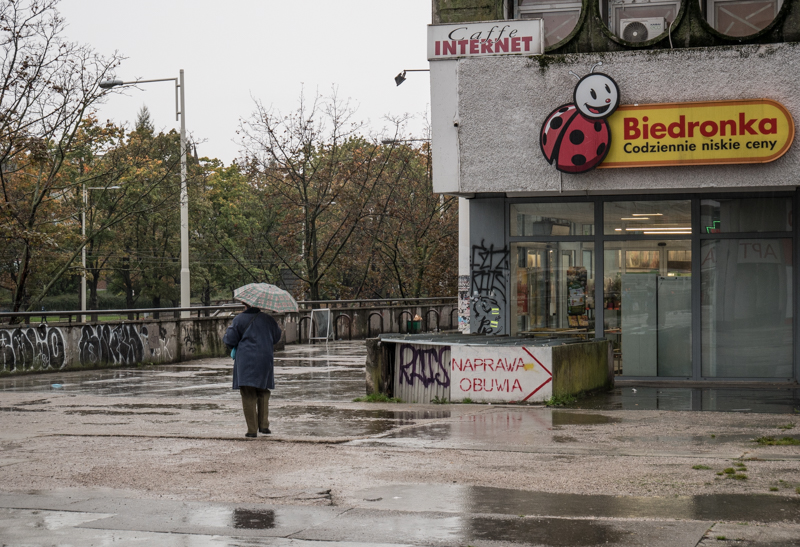 42_9
I went for a little walk in the neighbourhood and noticed these pre-1945 German inscriptions (just grocery adverts) on an apartment building that does not seem to have had much maintenance since then. Still, it was striking to see these traces of Wrocław's past as the German city called Breslau: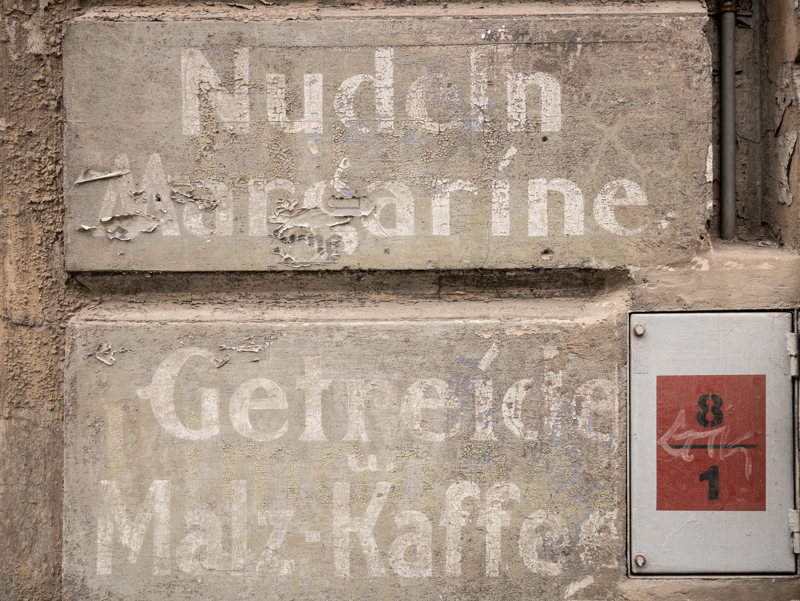 42_10
Just a few meters down the street, modern times–a shop selling outdoors equipment, with inscriptions in English and one of Wrocław's ubiquitous gnomes (there are more than 300 of them around the city):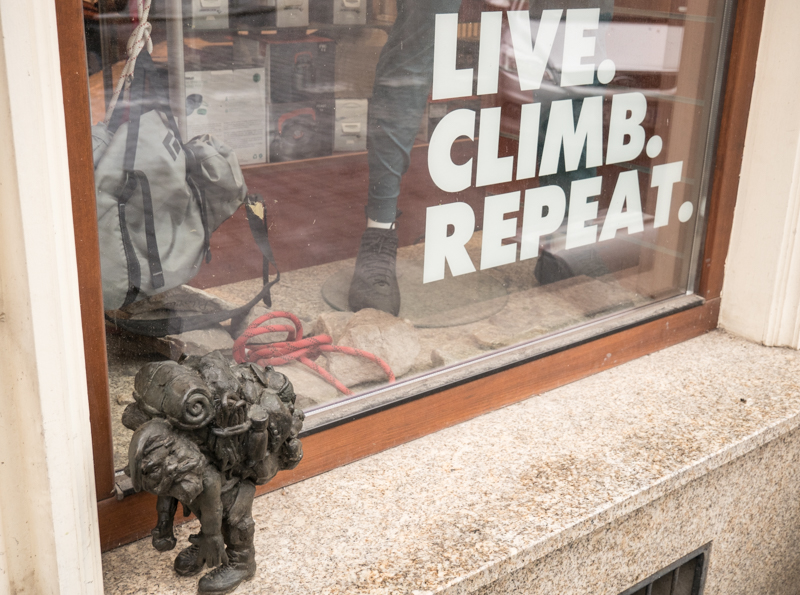 42_11
More traditional Polish food for lunch–pickled herring on good dark bread, and various hams and other cold cuts: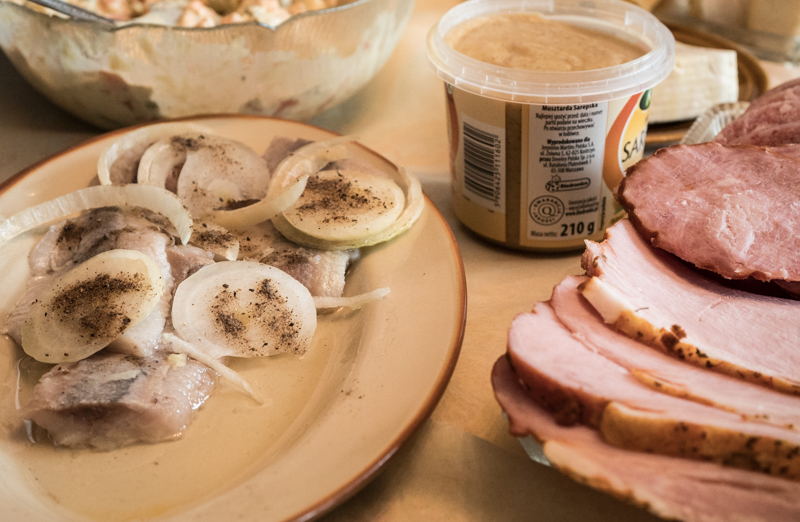 42_12
In the afternoon, my sister and I went for a walk in the central square, Rynek. I lured her to a bar with covered outdoor seating. The name of the bar is simply "drinking place of vodka and beer". Good enough for me:

42_13
Tuesday was my sister's 75th birthday, and we started the day in the proper fashion: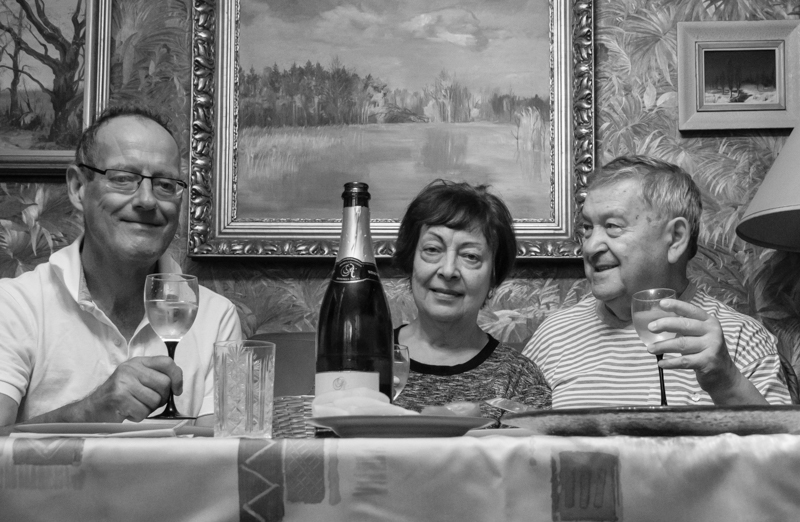 42_14
In the evening, we had the birthday dinner, followed by the modestly sized cake, since we were just the three of us: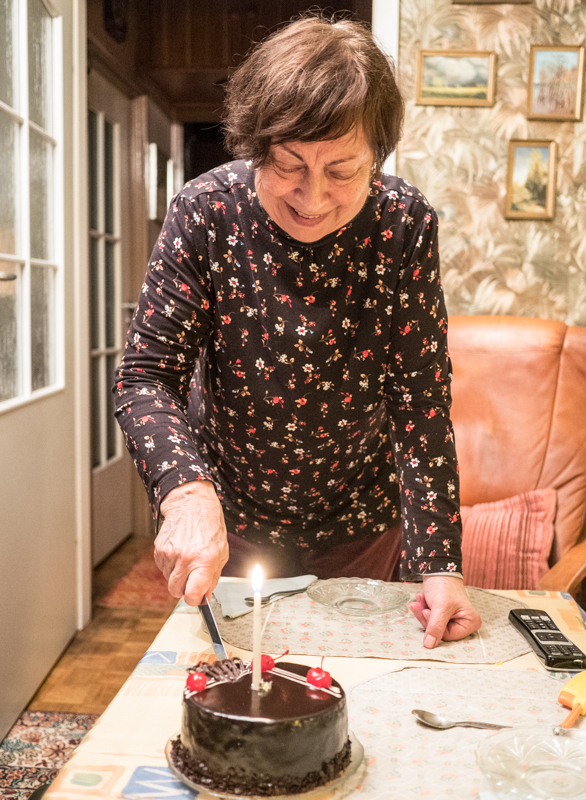 42_15
Wednesday morning we went to the supermarket to restock the essential supplies: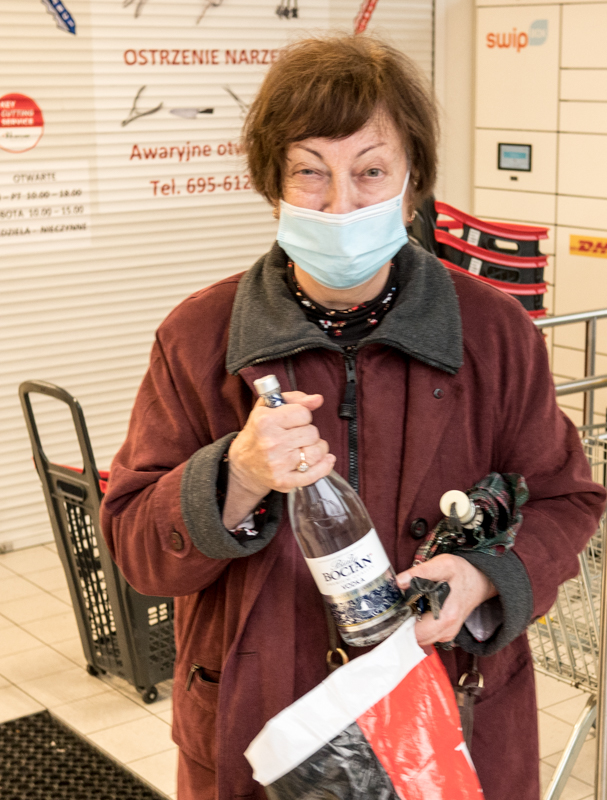 42_16
Afterwards, we went to the Wrocław City Museum (Muzeum Miejskie), a mix of history and art. From the history collection, a brewery sign testifying to the city's German past and its large Jewish population before the disaster: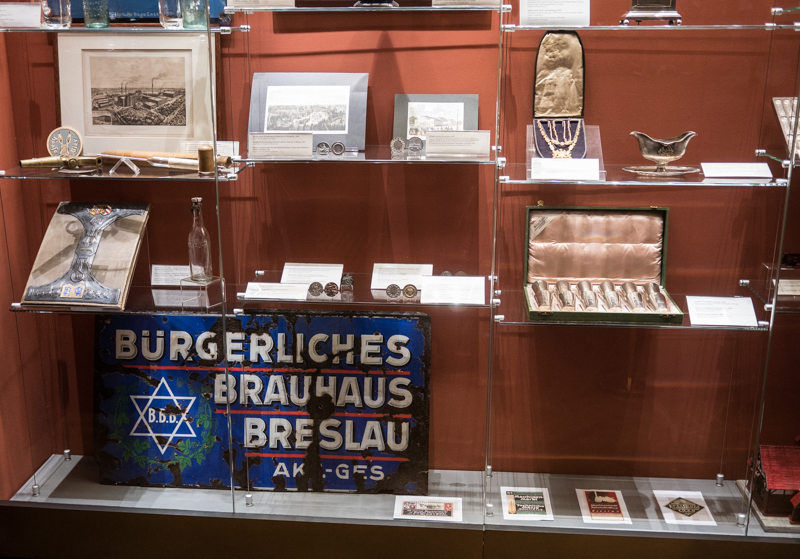 42_17
For me, it was also interesting to see the exhibits from the 1960s and 70s, my early childhood (my parents and I emigrated to Denmark in 1972, when I was 11). Even in the bad old days, there was a thriving art scene in Wrocław and other major cities in Poland: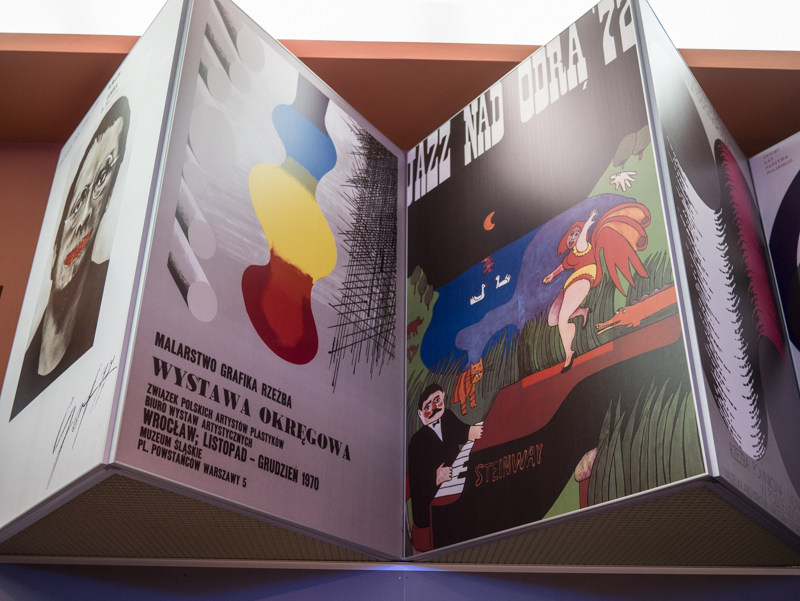 42_18
Behind the museum there is a very nice sculpture garden: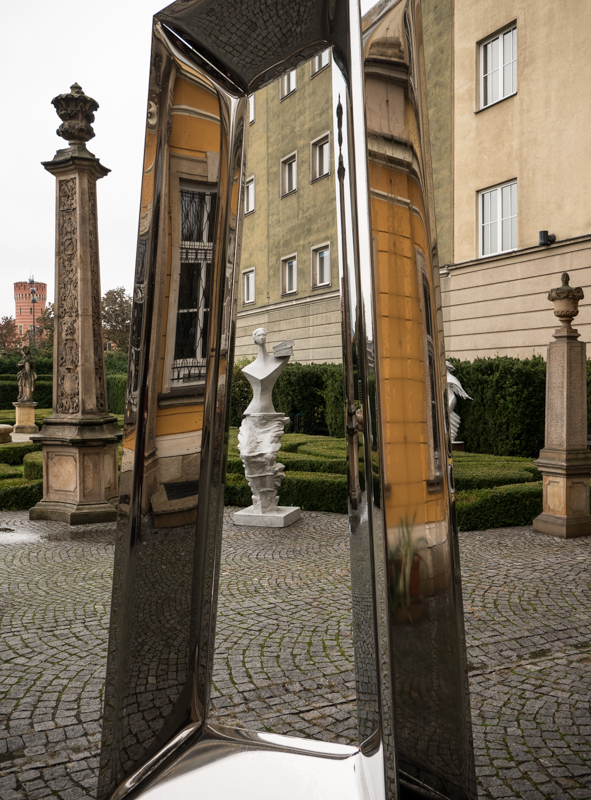 42_19
A fencer with rain drops. In the background is the Sky Tower, Poland's tallest building. Supposedly Bruce Willis owns an apartment there, part of his business interests in Poland which also include a vodka producer: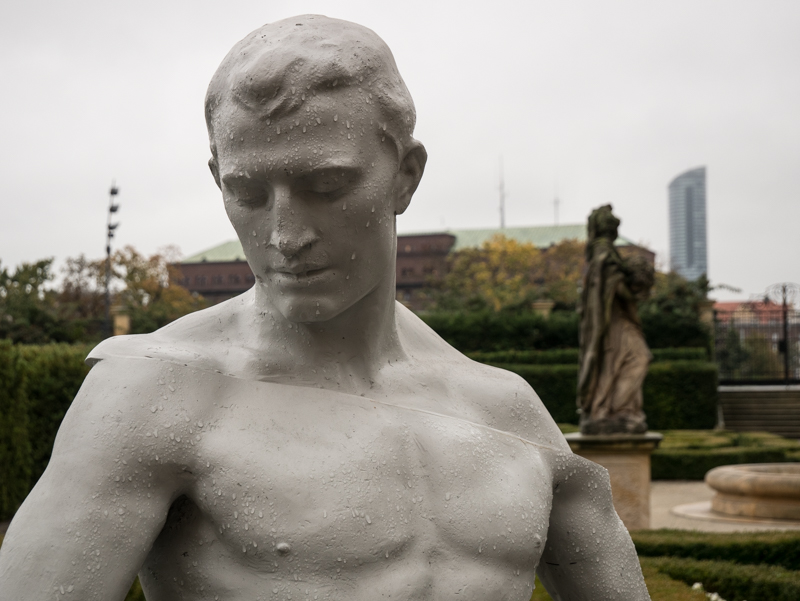 42_20
We walked around a bit more after our museum visit, coming across this cyclist gnome: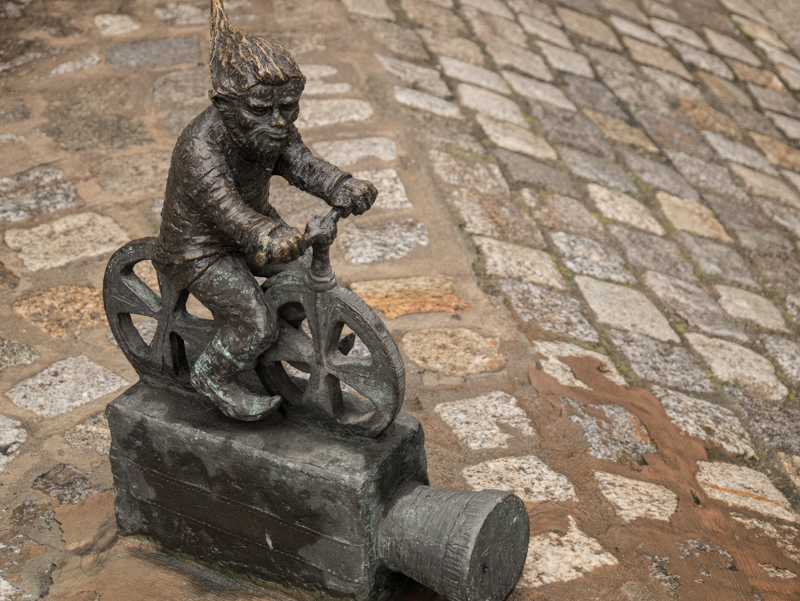 42_21
This side of Wrocław definitely did not exist when I lived there: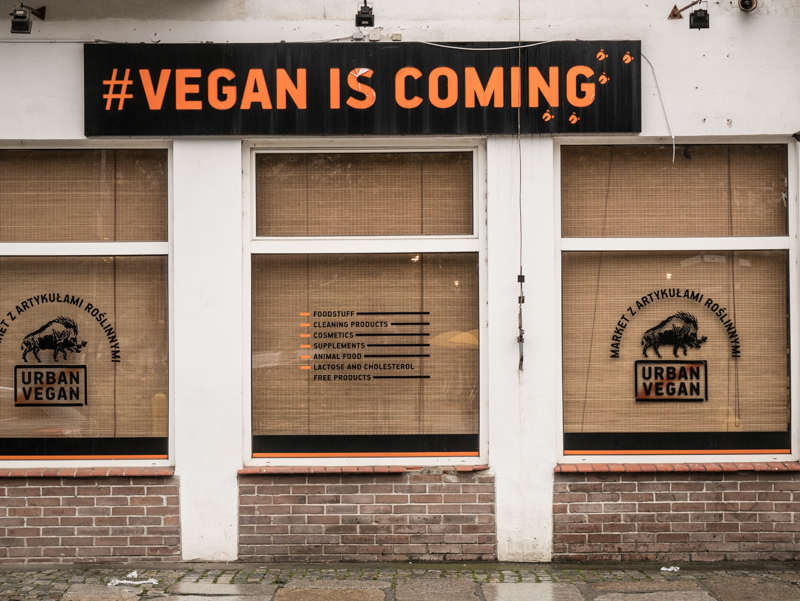 42_22
After lunch, while my sister and brother-in-law were having their siesta, I went for another walk, passing the iconic Grunwald Bridge over the Odra river: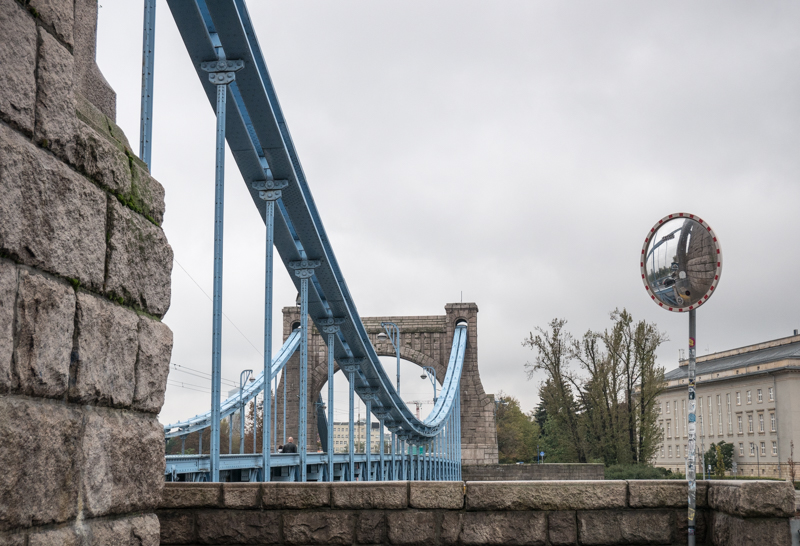 42_23
Thursday was the last day of my visit, but since my flight home was in the afternoon, there was still time for my sister to show me around the university where she studied in the 1960s. It is a beautiful campus, in the very centre of Wrocław. The university was founded more than 300 years ago: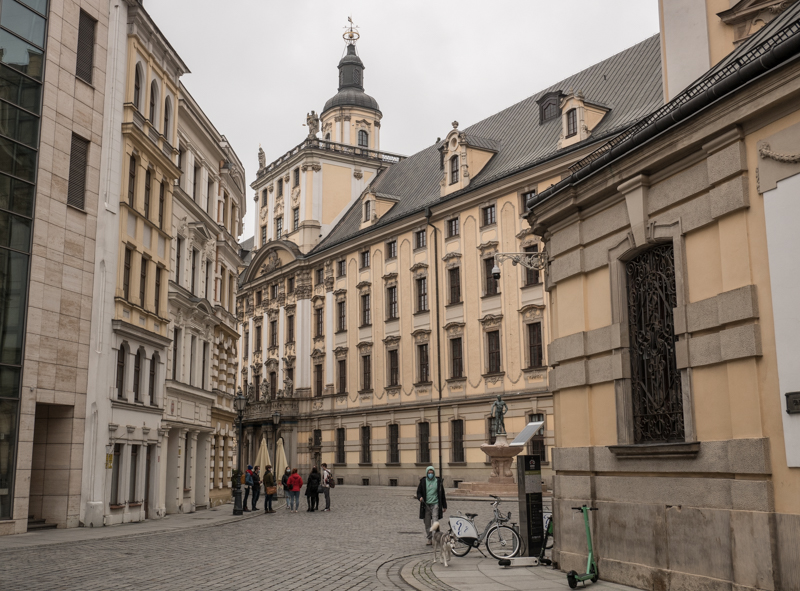 42_24
Some ceramic decorations next to the "University Square" sign: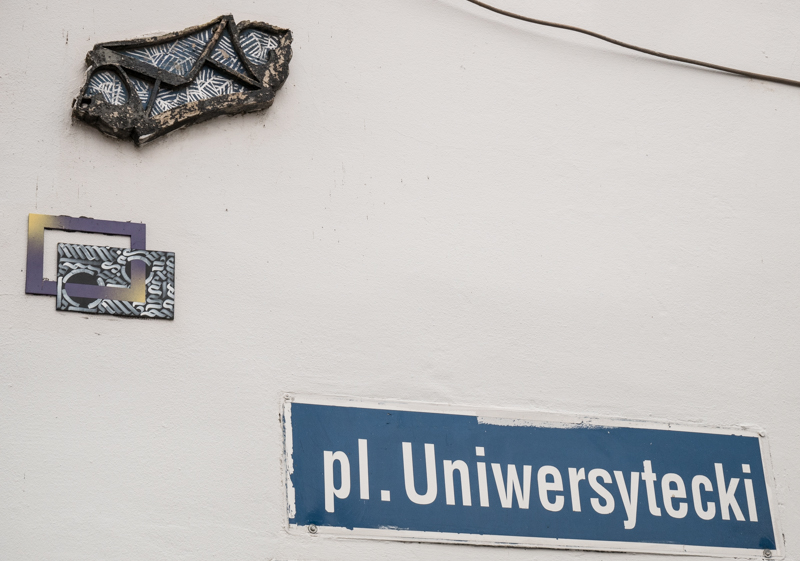 42_25
The campus is close to the Odra river, and there is some interesting official and unofficial street art in the area: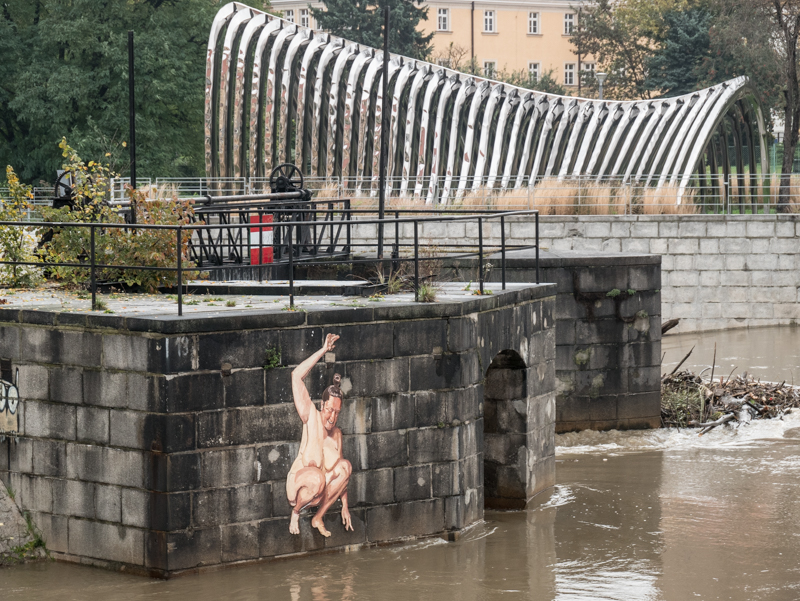 42_26
After our walk around the campus, we stopped in at the nearby main market hall of Wrocław: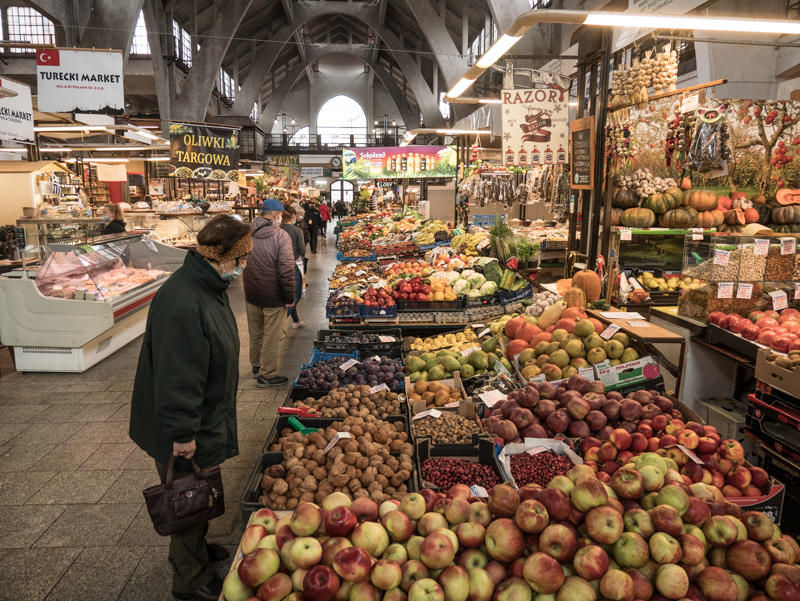 42_27
I always enjoy looking at the fruit and veg in such places: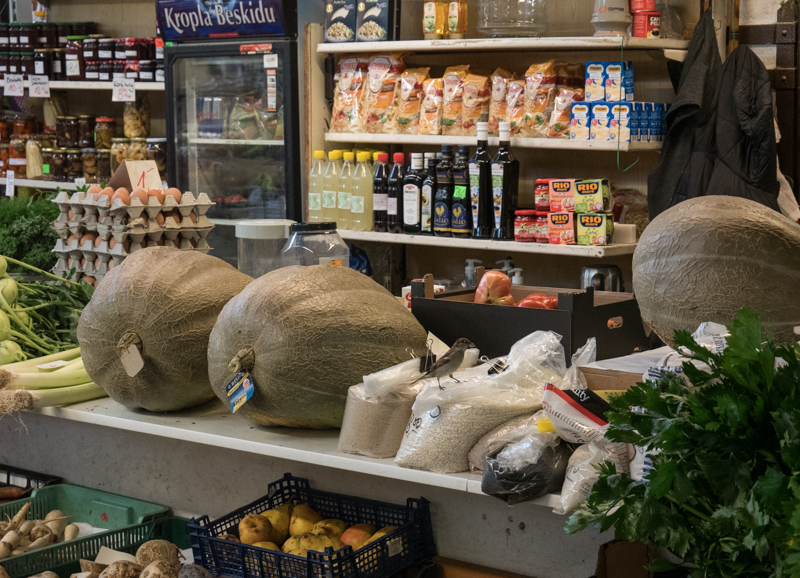 In the afternoon, my sister and brother-in-law drove me to the airport, a quick goodbye in the "kiss & fly" zone, and then a surprisingly full 3-hour flight back to Alicante. More photos from Wrocław can be seen here.
42_28
I had taken Friday off to relax after the trip. In the morning I went for a walk on our beach:

42_29
It is October, but still warm enough for this man and his best friends to enjoy the water: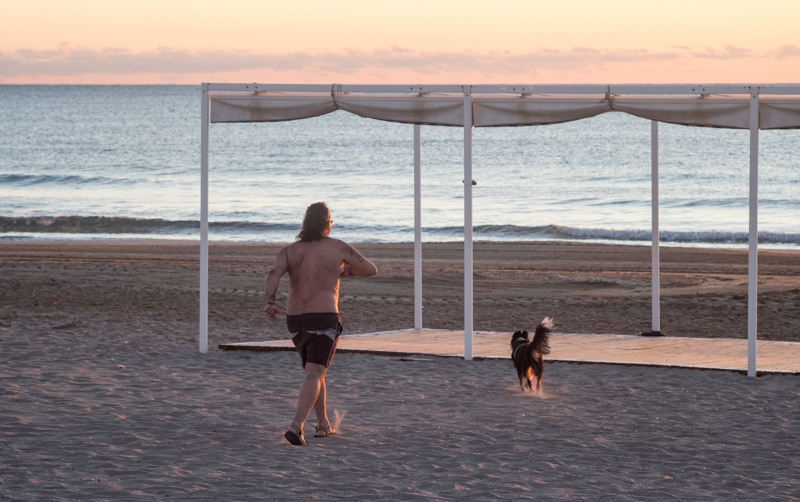 42_30
Some padel surfers were getting ready for action: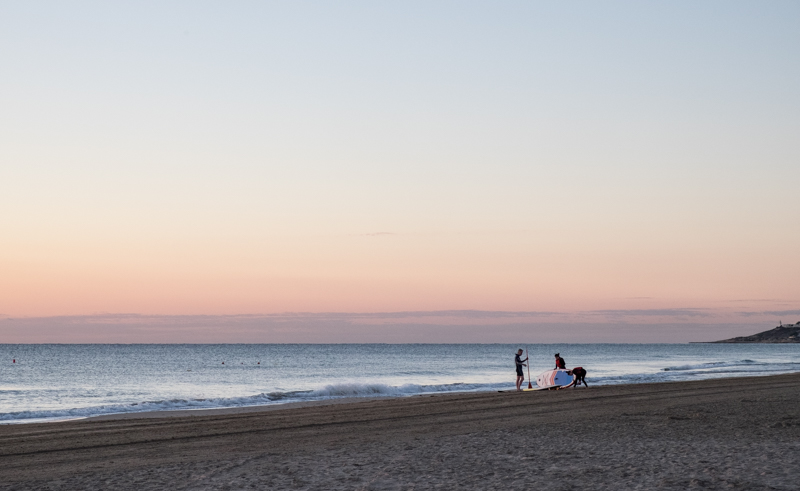 42_31
And even the sand looked nice when illuminated by the rising sun: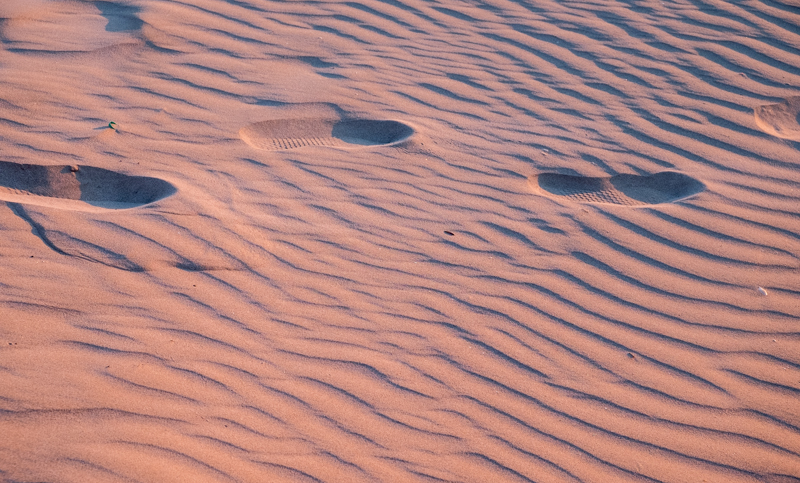 42_32
Later in the morning, I had an errand in the centre of El Campello, where I saw this nice mural: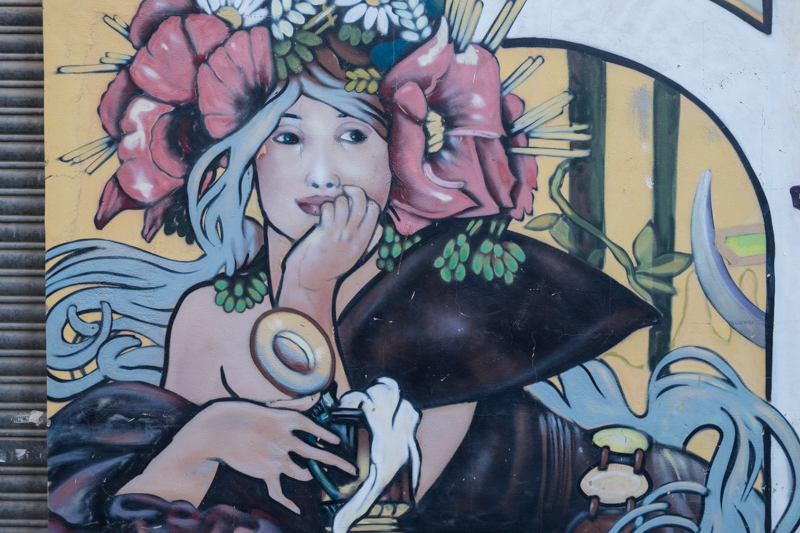 42_33
And on the same little street, some corona wall art: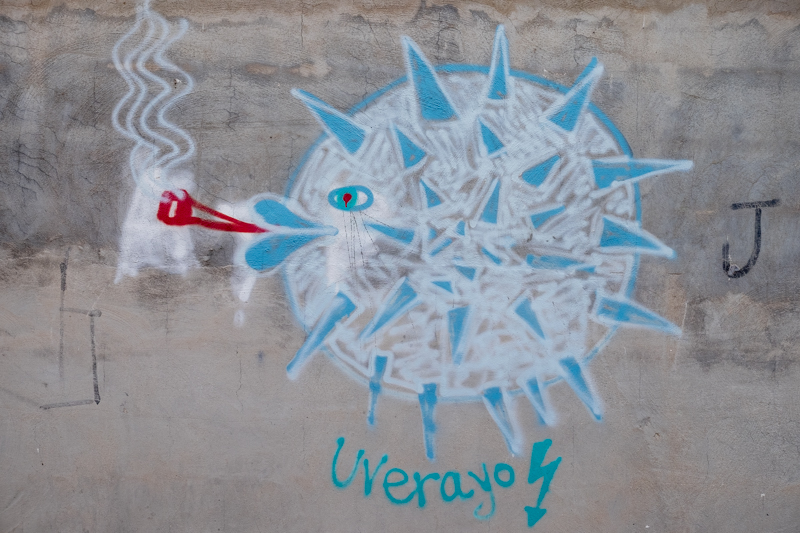 42_34
On Saturday morning, returning from my bike ride, I stopped in the harbour to see if I could photograph the resident cats. It was a lovely morning, with different kinds of vessels in the water:

42_35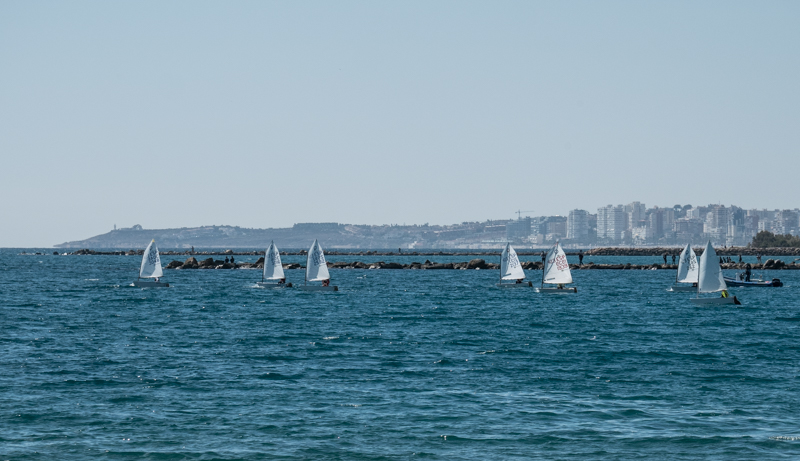 42_36
There was not much action in the harbour. A lone fisherman was working on some equipment: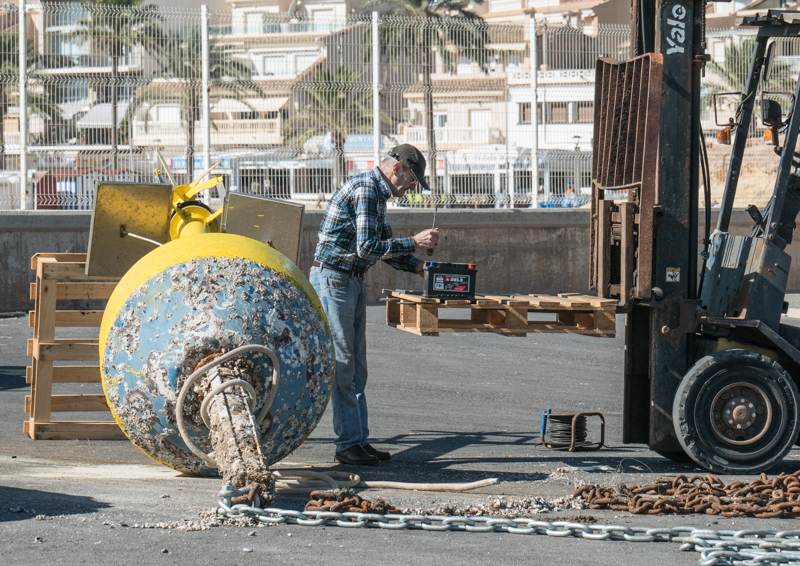 42_37
I did find one of the kitties, resting on some fishing nets: