More pictures from my walking and cycling this week, plus a little excursion inland.
Main
The beach at sunrise: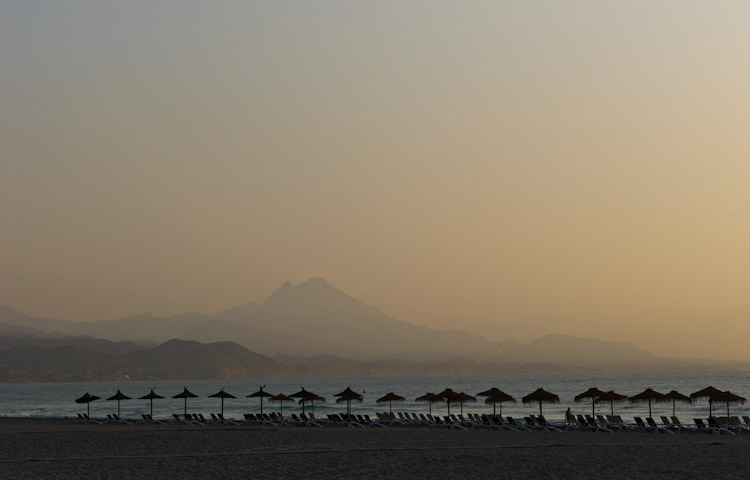 The alternates:
Alternate 1
My wife and I went on a Sunday drive (!) and passed by Busot, a village in the interior:

Alternate 2
Wall art has reached even Busot: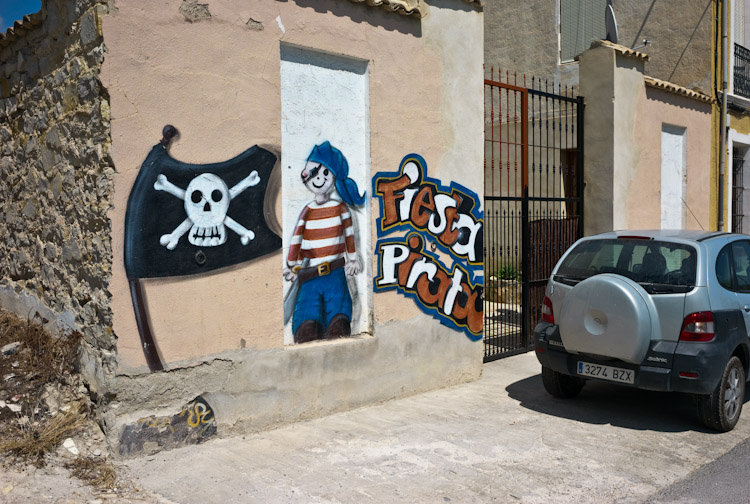 Alternate 3
In the fields outside the town we stopped so that I could make a panorama. When I came home, it turned out that Photoshop was unable to stitch the images together for whatever reason. But all was not lost: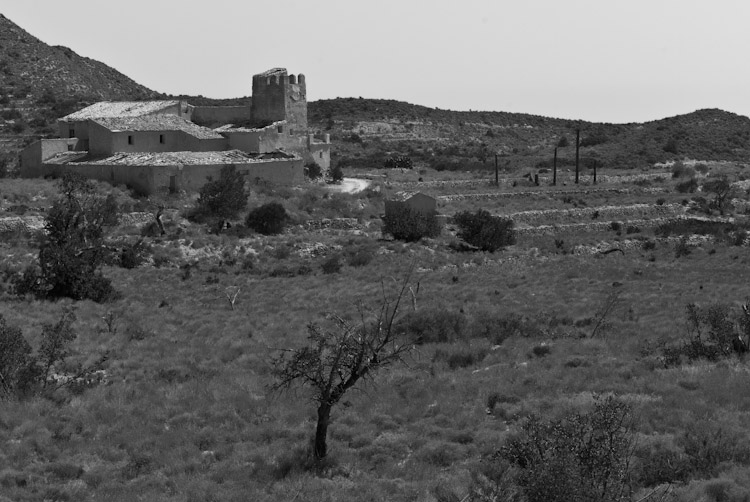 The next few pictures were taken while walking my dog.
Alternate 4
Cheeta and I are always watched carefully as we pass this particular house: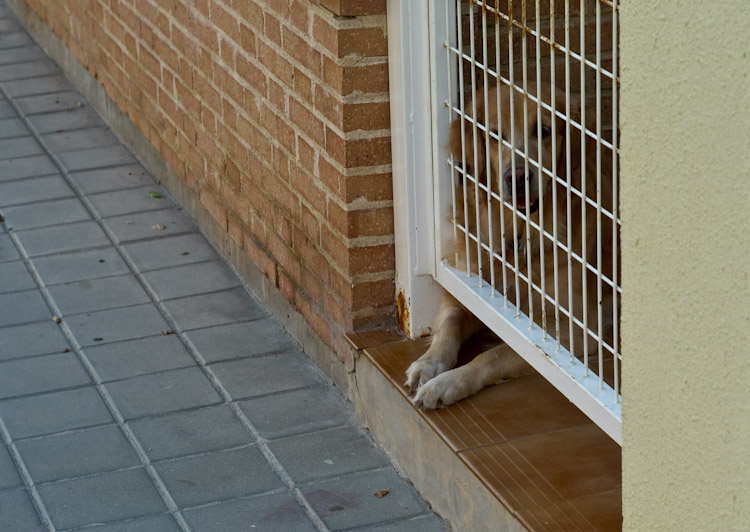 Alternate 5
A señorita, and fellow photographer too: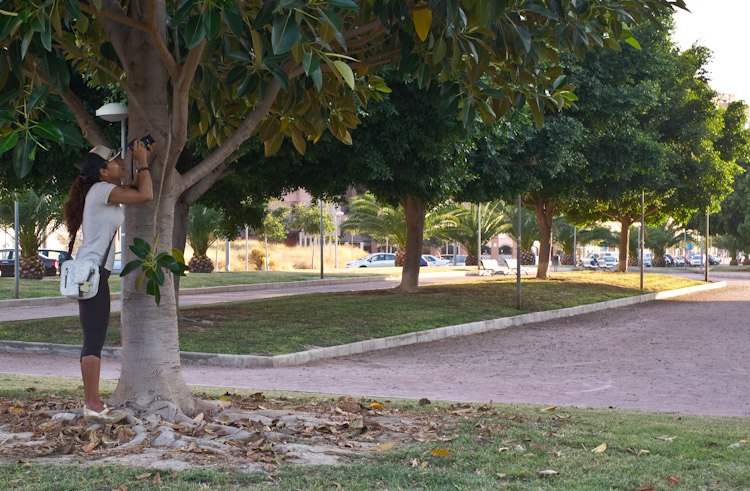 Alternate 6
Boys from the neighbourhood playing in the Sergio Cardell roundabout: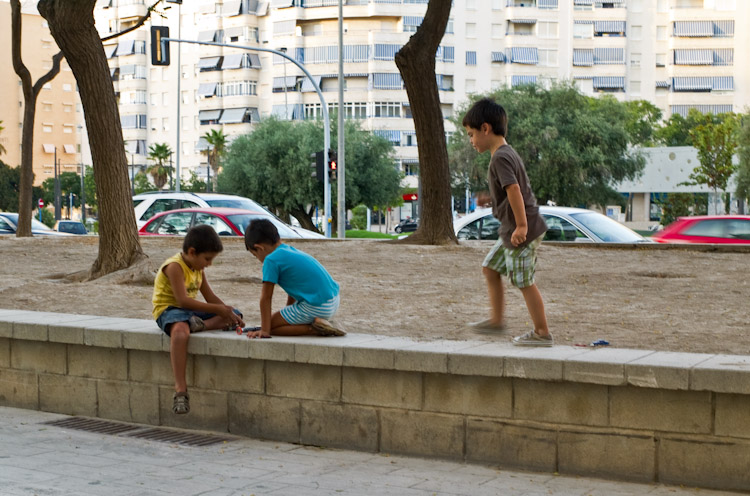 Alternate 7
Peeking in to our local fruit and veg shop: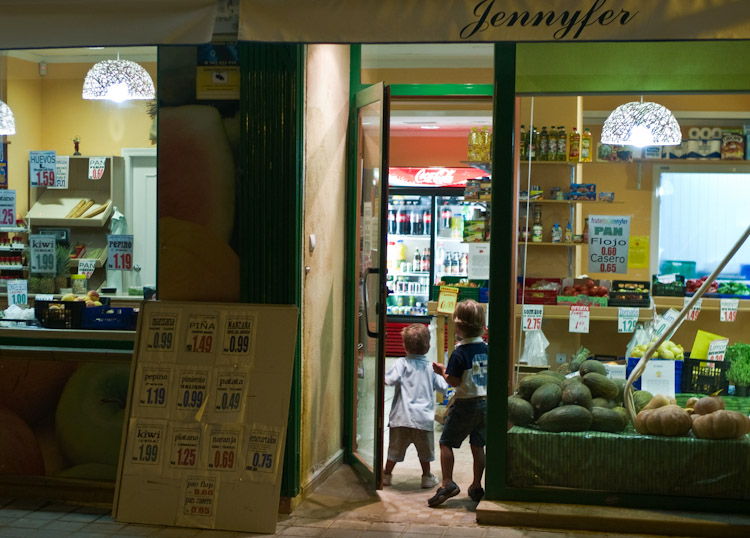 Alternate 8
Two girls at El Sitio: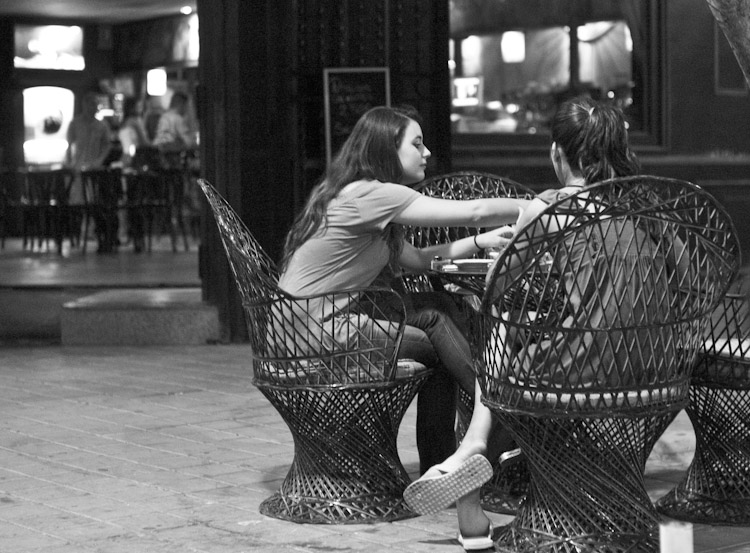 A couple of weeks ago I showed a picture of a man herding a flock of goats in El Campello. During this week, I was lucky to happen on the flock just when they were going to leave the pasture.
Alternate 9
Getting the flock together: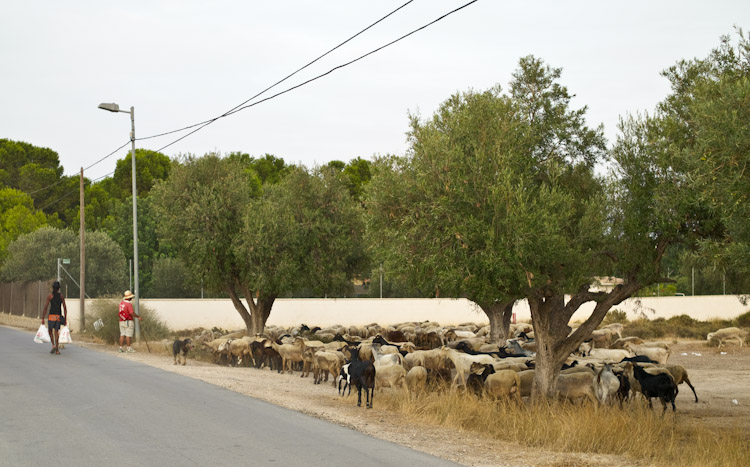 Alternate 10
About to cross the street: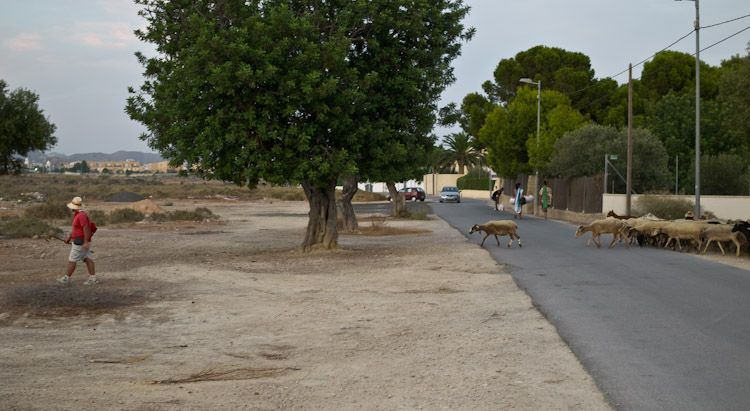 Alternate 11
Now crossing: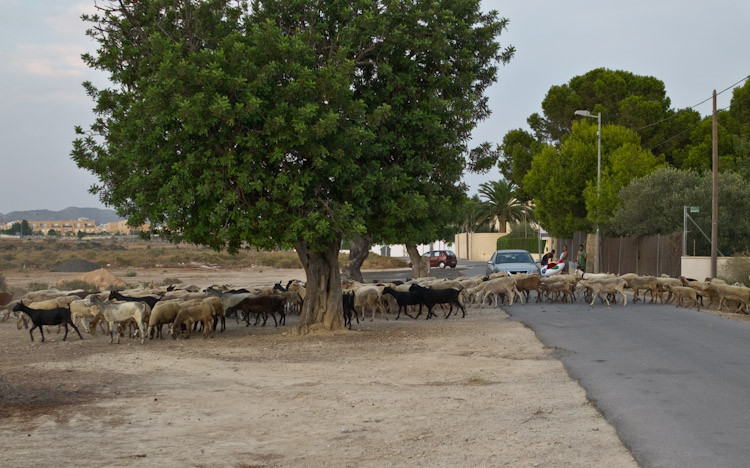 Alternate 12
Only a few km from where the herding pictures were taken is the harbour of El Campello: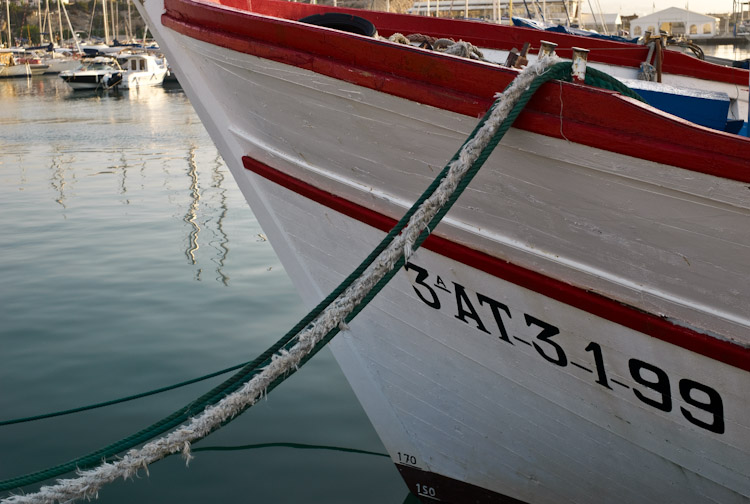 Alternate 13
A lot of people fish in the harbour; most of the time the catch is not worth taking home, cleaning and cooking, so the resident cats benefit instead: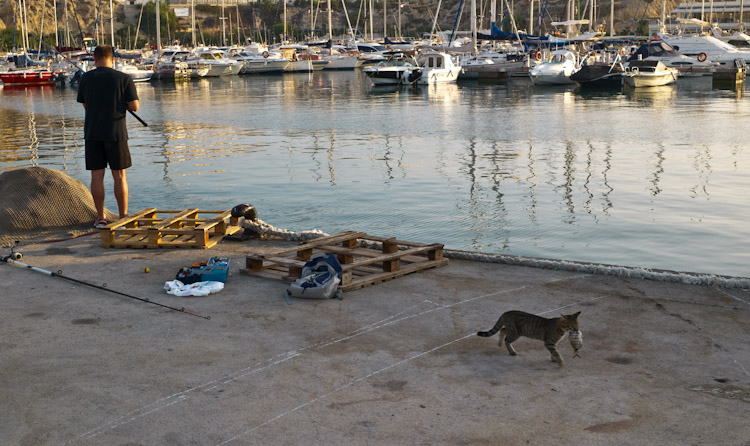 Alternate 14
One lucky cat and one envious cat: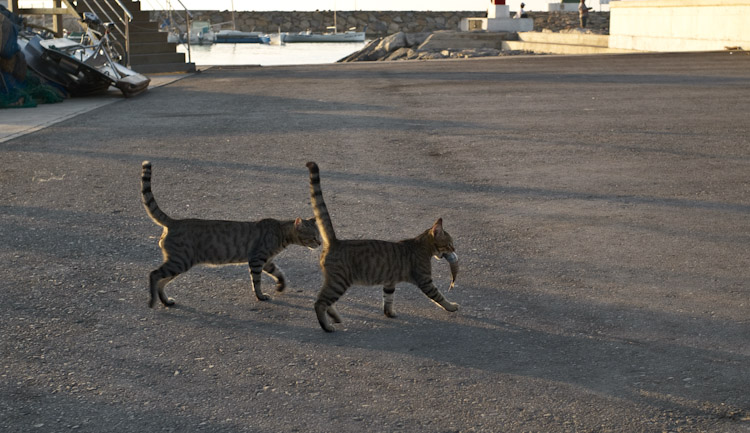 Alternate 15
The pro fishermen cleaning nets and chatting: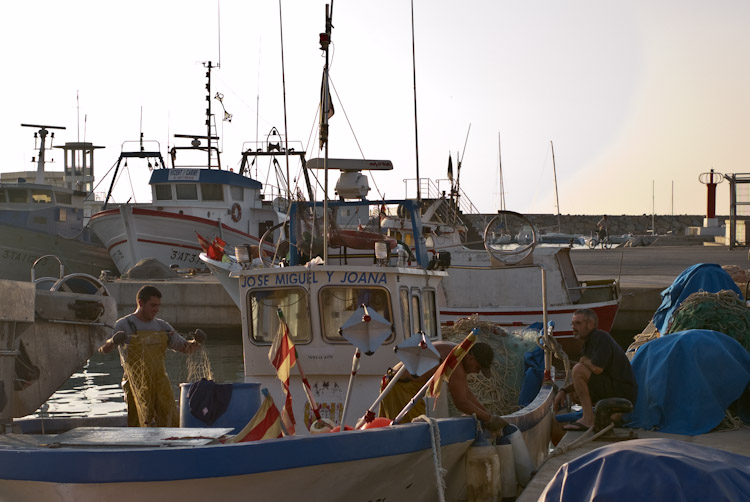 Alternate 16
Finally, something completely different. Our son has had a couple of his friends from England visiting this week, which resulted in our kitchen taking on that particular look: