The main event of the week was our departmental tapeo. Instead of holding a Christmas party in December, when everyone's schedules are full of holiday events, we take a Friday afternoon off in late January or early February and go out to a couple of pre-selected tapas bars in the centre of town and have a good time. So most of this week's pictures are from Friday afternoon.
5_1
First one of my dog-walking pictures. One morning Cheeta and I came under attack while walking past the bakery: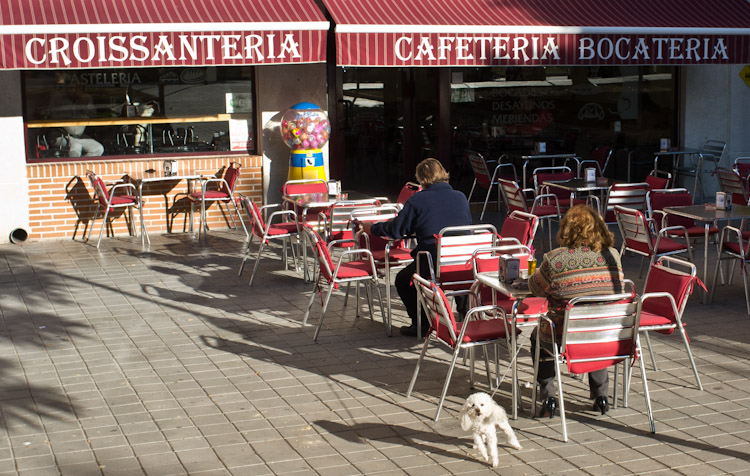 The we move on to the tapeo.
5_2
The first port of call was a rather upscale (in the world of tapas bars) place called César Anca: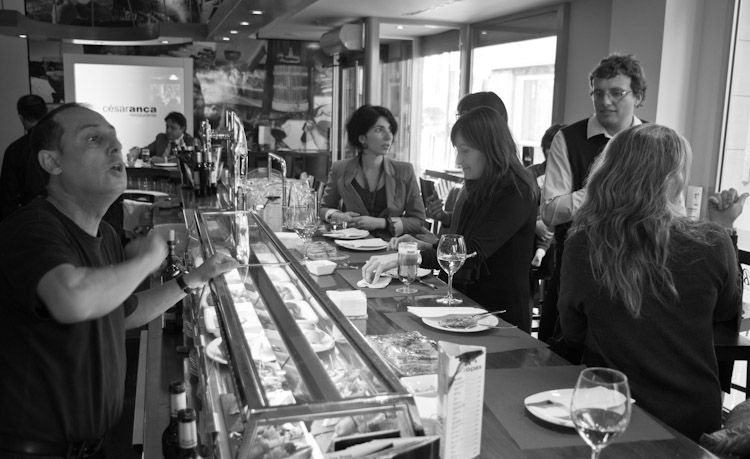 5_3
Beatrice is still on maternity leave, but of course she came by with little Matilda: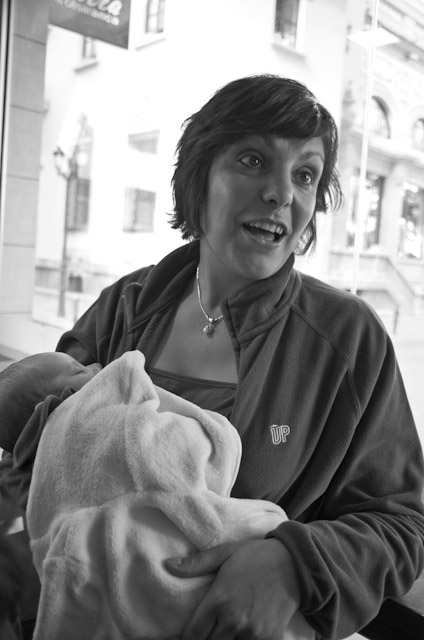 5_4
The bartender stretches to deliver a plate…: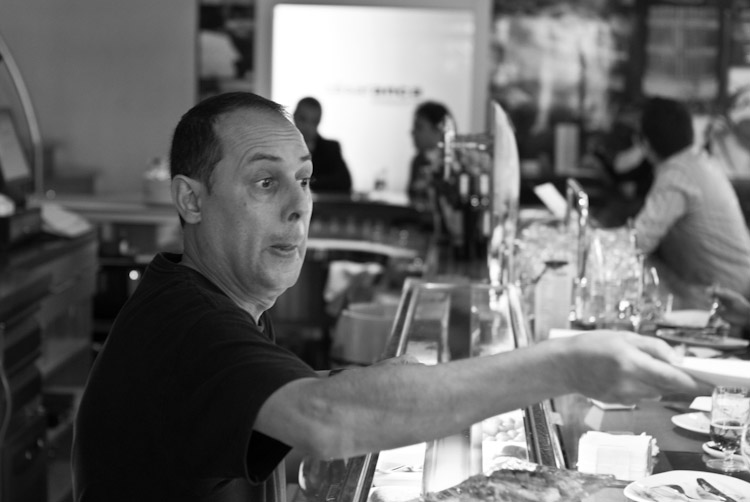 5_5
…while Estefania stretches to receive it: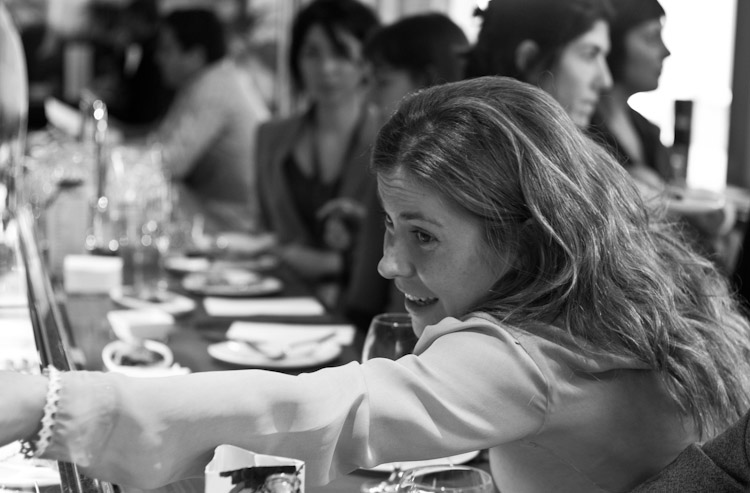 5_6
Whenever a baby is available, maternal instincts come to the fore: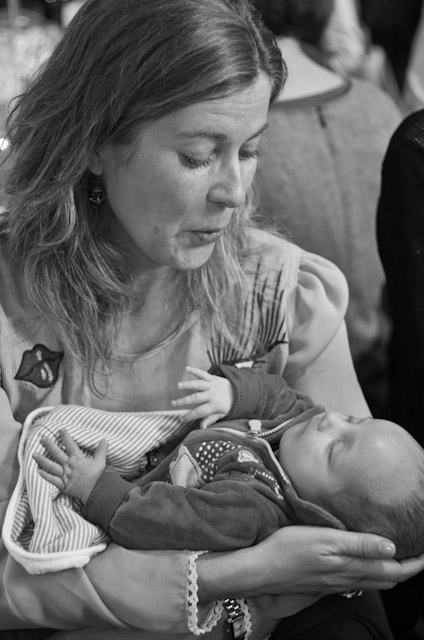 5_7
Alexia and Matilda with similar expressions: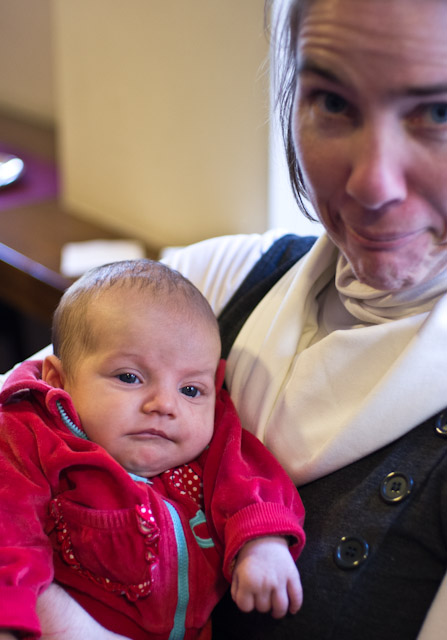 5_8
"You don't say!":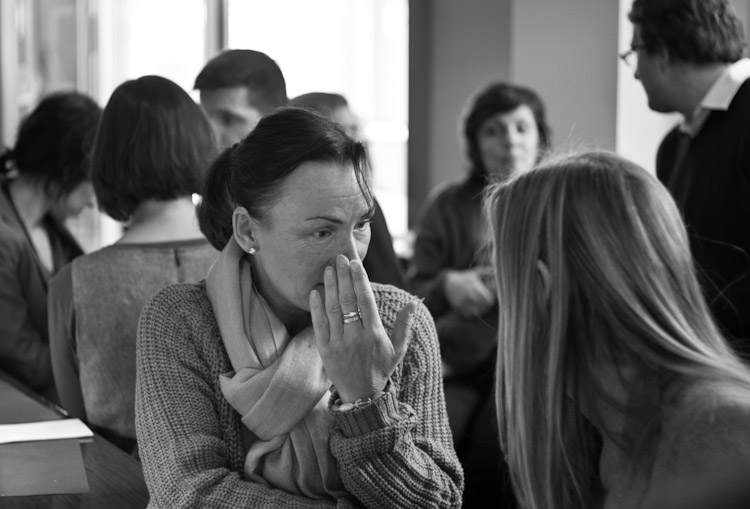 5_9
Concentration: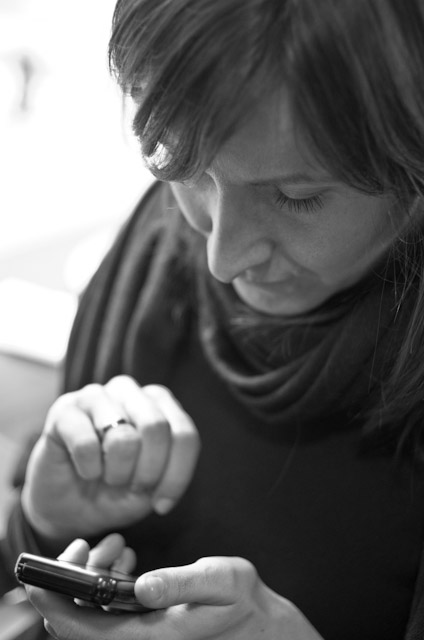 5_10
The second bar was Mejillones de Correos. The bar is very small, so we had to sit outside in the cool, sunny weather: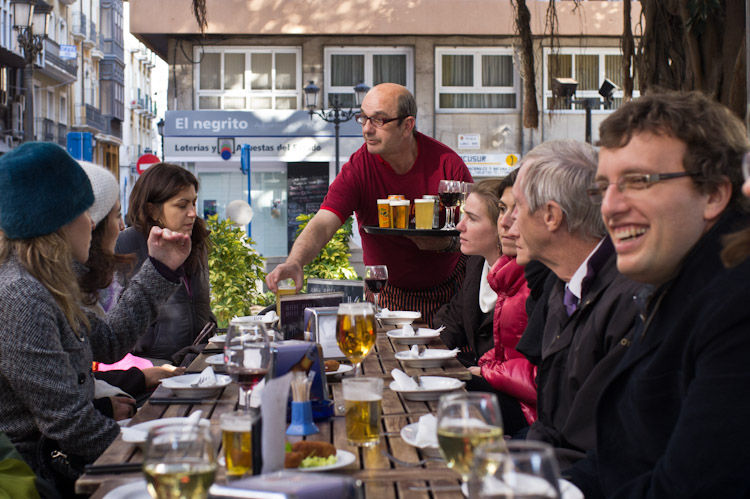 5_11
One classic tapas dish is huevos rotos ("broken eggs"):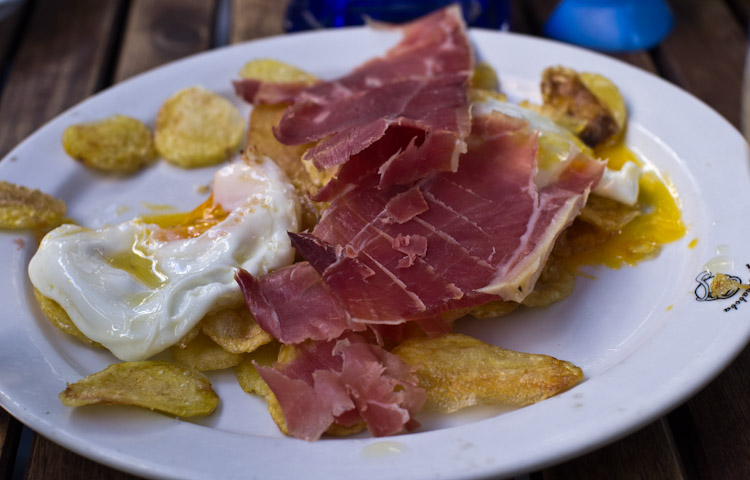 5_12
The decisive moment: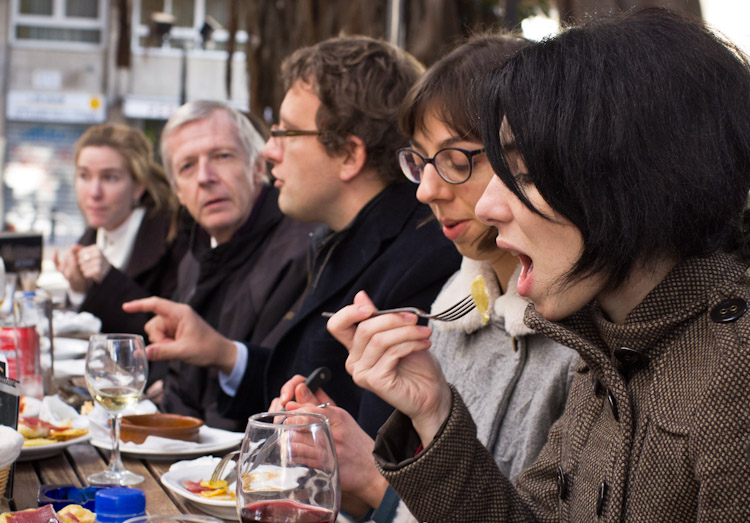 5_13
Alexia, Agnieszka and a chupito:

5_14
This is Daniel, who is an expert on Alicante restaurants and played a crucial role in selecting the two places and the tapas we were going to eat there: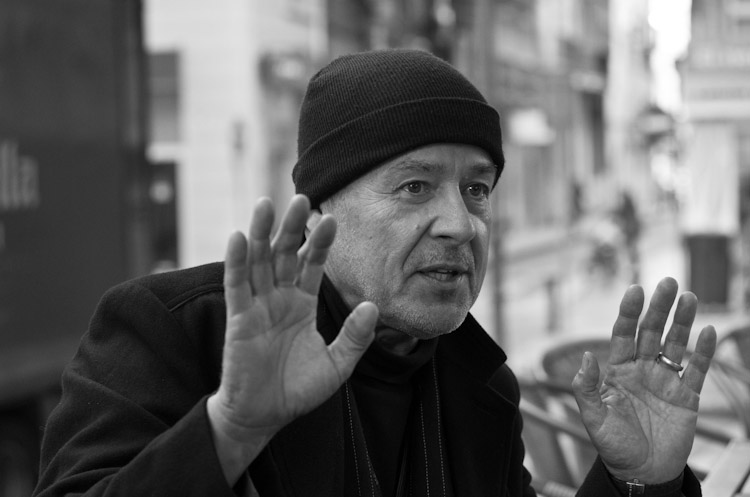 The last three images are from Saturday's bike ride in the mountains surrounding Alicante.
5_15
The main square in Aigües, the embodiment of "sleepy town":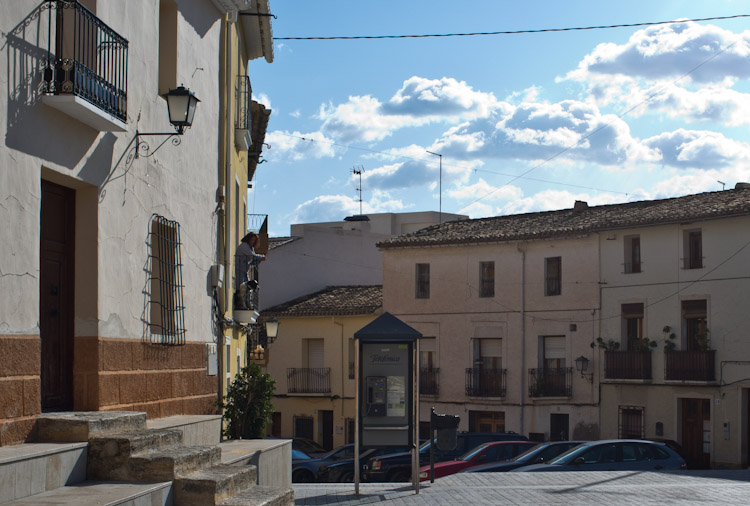 5_16
Pee break along the road from Aigües to Busot: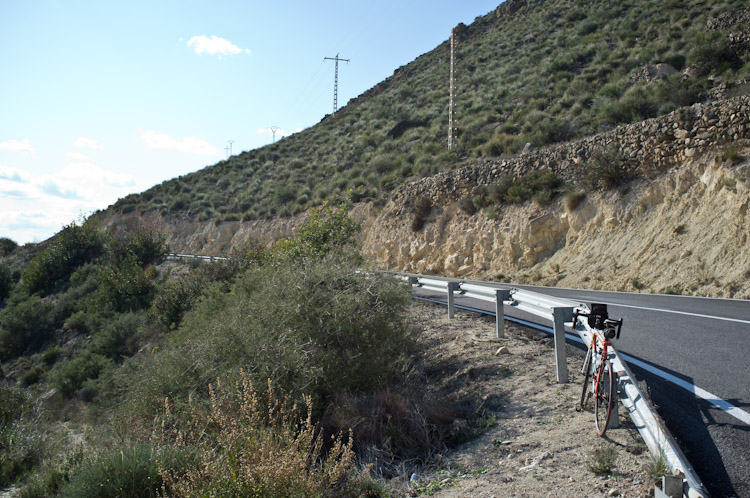 5_17
The main square of Busot is not much more lively than that in Aigües. But there is a church cat: